Get ahead! 10 Small changes you can make this January to boost your weight loss
Here are 10 small changes you can stick to that will soon become healthy habits that have long lasting effects on your health and weight.
The first month of the year often signals the start of new beginnings, and a time where many people want to make drastic changes to their lifestyle in the hope that they suddenly lose lots of weight.
However, more often that not it's the small daily tweaks that can add up to big results. Small changes you can stick to will soon become healthy habits that have long lasting effects on your health and weight.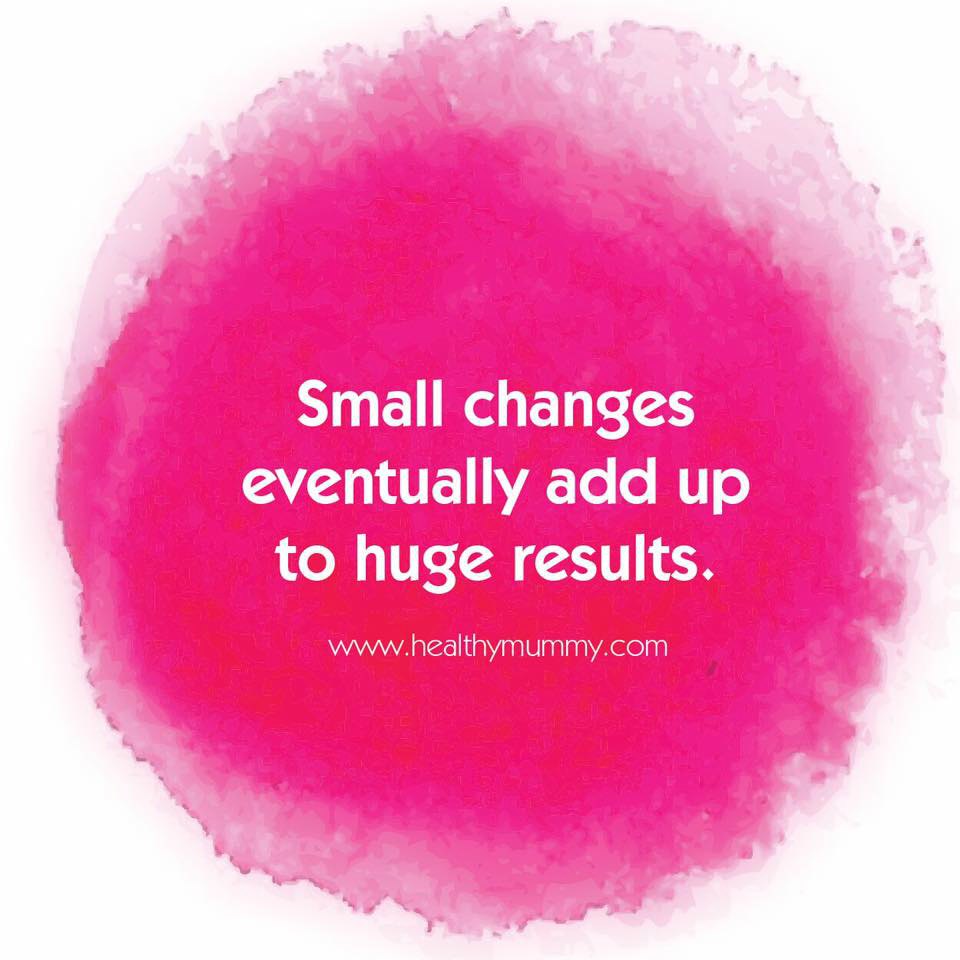 Whats more, having a complete overhaul of your diet and lifestyle can sometimes be a little overwhelming, but little things like having less potato's at dinner, or walking just for 20 minutes a day, or swapping fizzy drinks to soda water can burn (or cut out) anything up to 200 calories a day.
So many mums who have had BIG weight loss results on the 28 Day Weight Loss Challenge, agree that even the minor changes can lead to massive weight loss results.
10 Tips to Boost your Weight Loss this month
1. Get Moving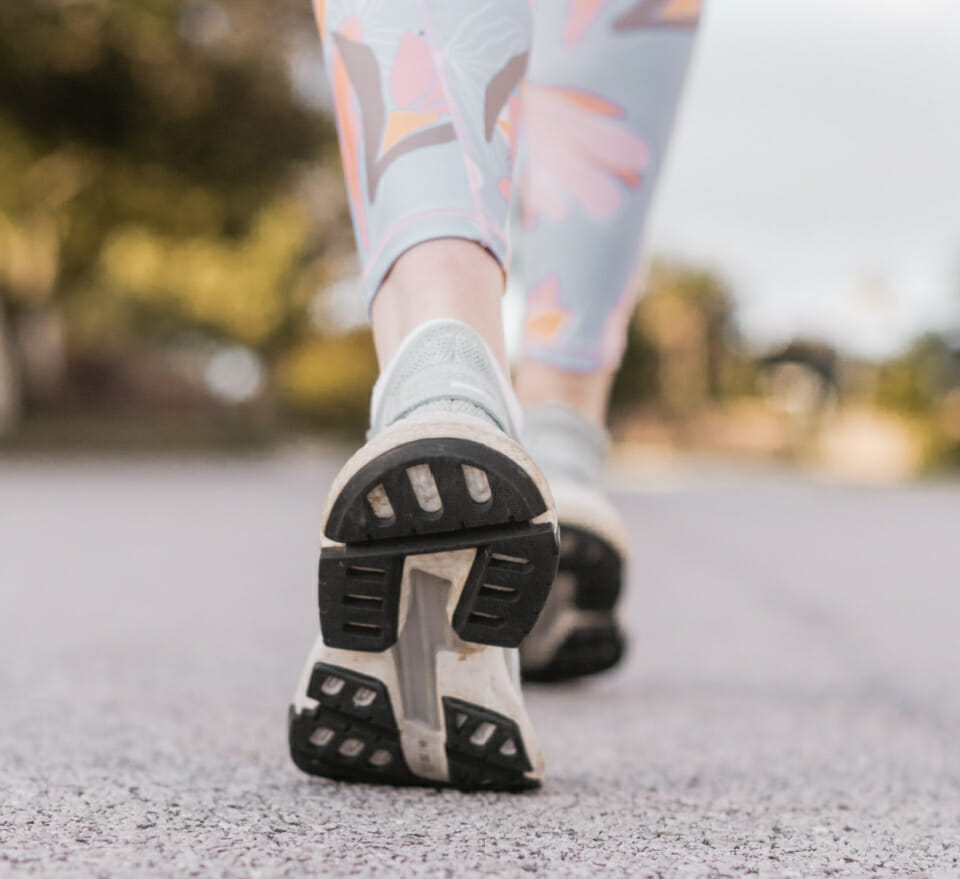 It sounds simple enough, but getting off the bus one stop earlier, taking the stairs instead of the escalator, parking your car further away, all get those extra steps in and burn calories. Walking just 15 minutes a day can burn 60 calories, doing it twice there's 120 calories gone. Even adding 10 squats in while you wait for your tea to steep, or while you brush your teeth can help. It's the consistency that matters.
How to burn more calories on your daily walk
2. Watch the little 'extras'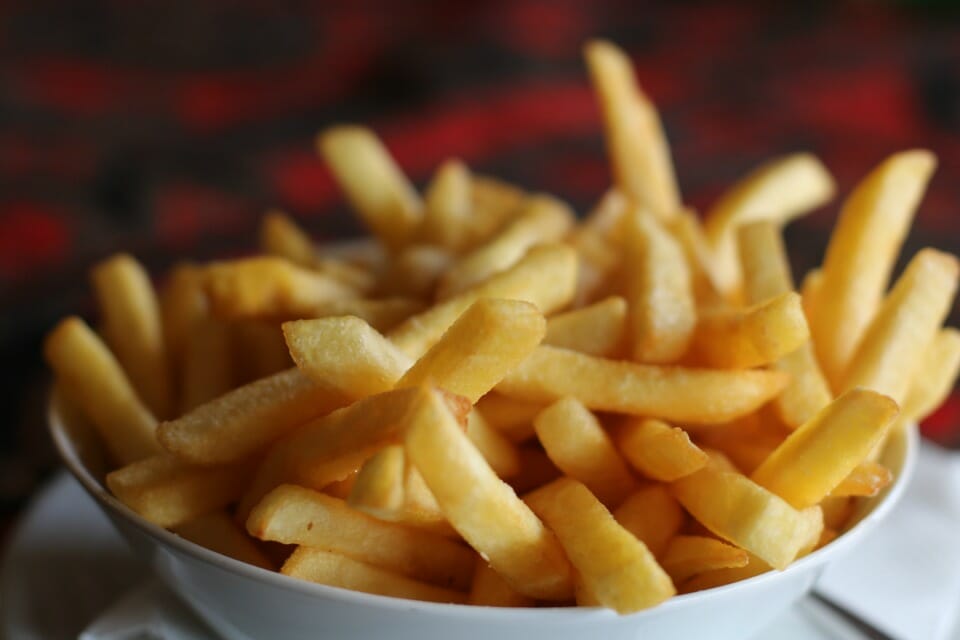 These might seem innocent enough, a little side of chips on a meal out, or just finishing off the kids leftovers, or that second glass of wine with the girls, but they all add up over time. Opting for a side of salad, throwing out the kids leftovers straight away, or having a soda water instead of the extra wine save you up to 150 calories.
3. Ditch the soft drink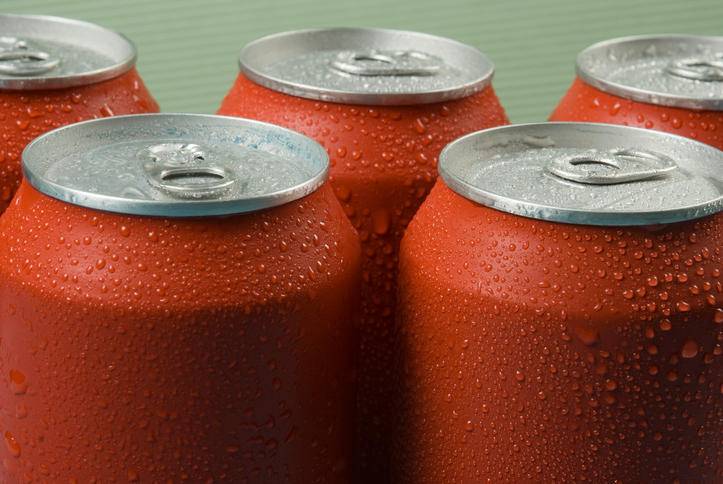 This is probably one of the most significant changes you can make if you regularly drink soft drink. They are ladened with sugar and empty calories, and you are probably just drinking them because it's become a habit. That habit can be broken and will make an enormous difference if you are keen to lose weight. Whilst diet sodas may seem like a good alternative, research suggests that switching to diet drinks might not be great for weight management either. Soda or plain water is always the best option!
See how this mum ditched sugary drinks and lost 40 kilos!
4. Go easy with the coffee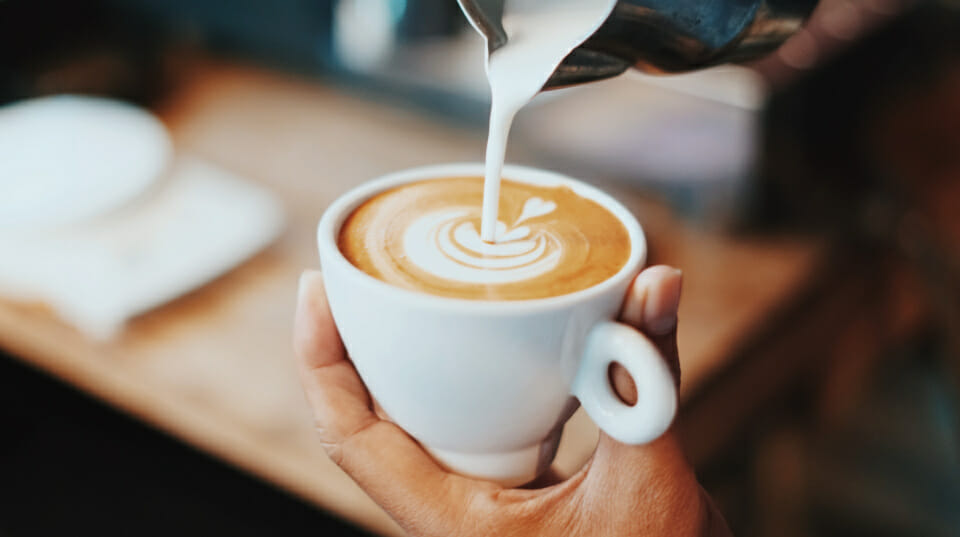 Admittedly, for a lot of mums their morning coffee is the one thing that keeps them going! While we're not saying to cut out coffee completely, it's important to be aware of exactly how many calories is in your favourite coffee. A full fat latte or cappuccino can have anything up to 150 calories, so maybe think about swapping to a long black or skimmed piccolo, or even enjoying them everything other day.
Try our Whipped Coffee Recipe – under 100 calories
5. Use less cooking oil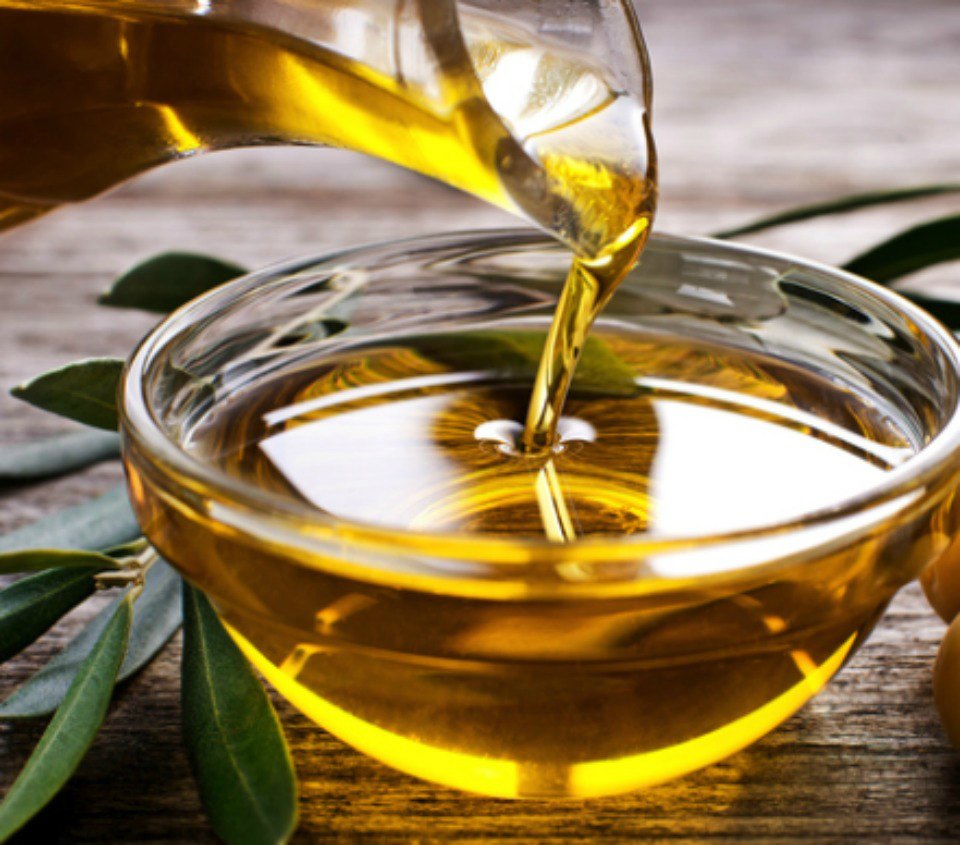 All cooking oils are not created equally in terms of health benefits, but all of them contain calories. Using less oil when cooking is an easy way to cut back on calories without ruining the taste of what you're cooking. One tablespoon of olive oil can contain over 100 calories, so being mindful of this is a great way to reduce calorie intake. Try cooking sprays, or even water to fry off veggies.
6. Watch Hidden Sugars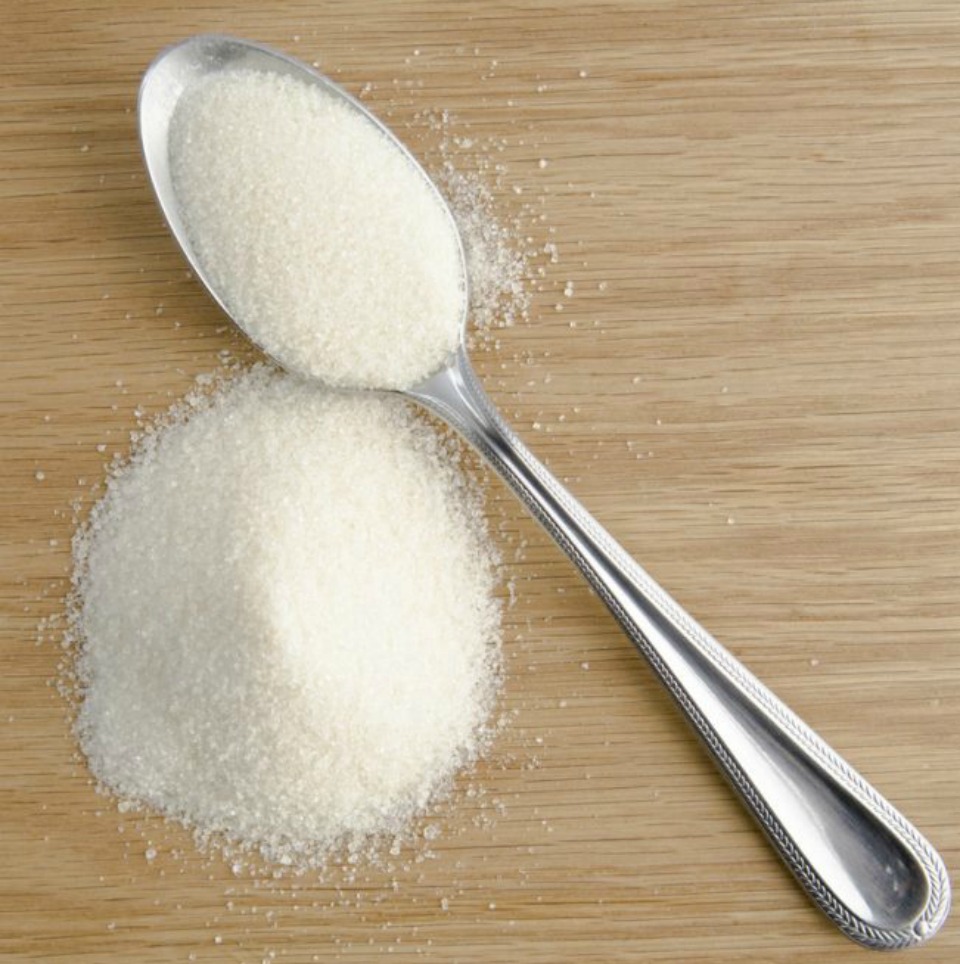 This is a hard one because they are EVERYWHERE! In commercially bought sauces, condiments and processed food. But reducing your added sugar intake is one of the FASTEST ways to lose tummy fat, reduce calories, increase energy, improve your skin and lose excess kilos. 
Here are ten simple food swaps to help reduce your sugar intake.
7. Swap it don't stop it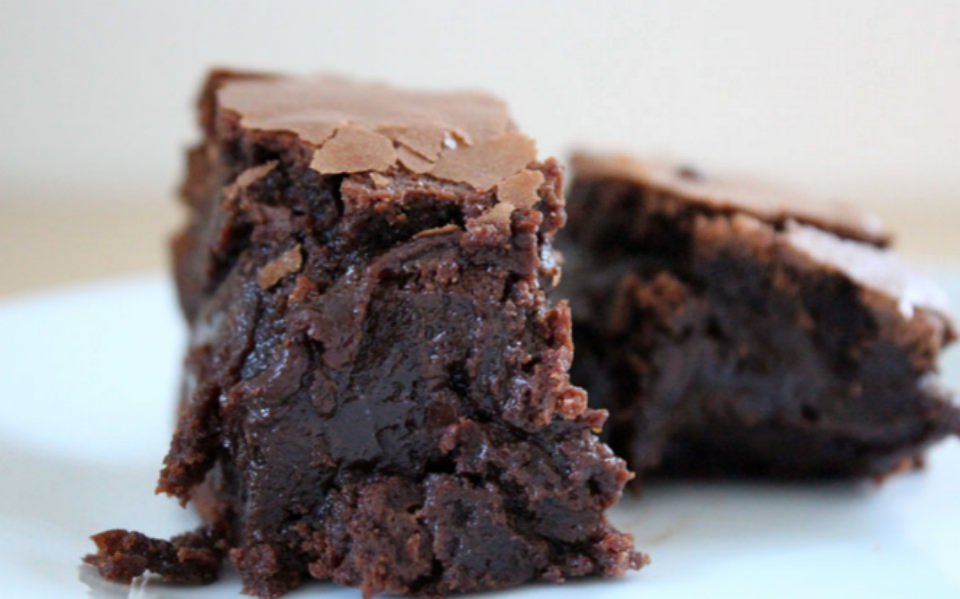 No one is saying give up your favourite treats entirely. Losing weight is not sustainable if you constantly feel deprived. It's more about making clever swaps or cutting back on those thing you know are heavy on the calories. If you crave something sweet after dinner, just halve it for the following evening.  The Healthy Mummy has heaps of amazing low calorie treats (especially chocolate ones) to keep you on track so you don't feel deprived
Try these 10 amazing chocolate recipes all UNDER 200 calories
8. Watch your portion sizes
9. Start your day the right way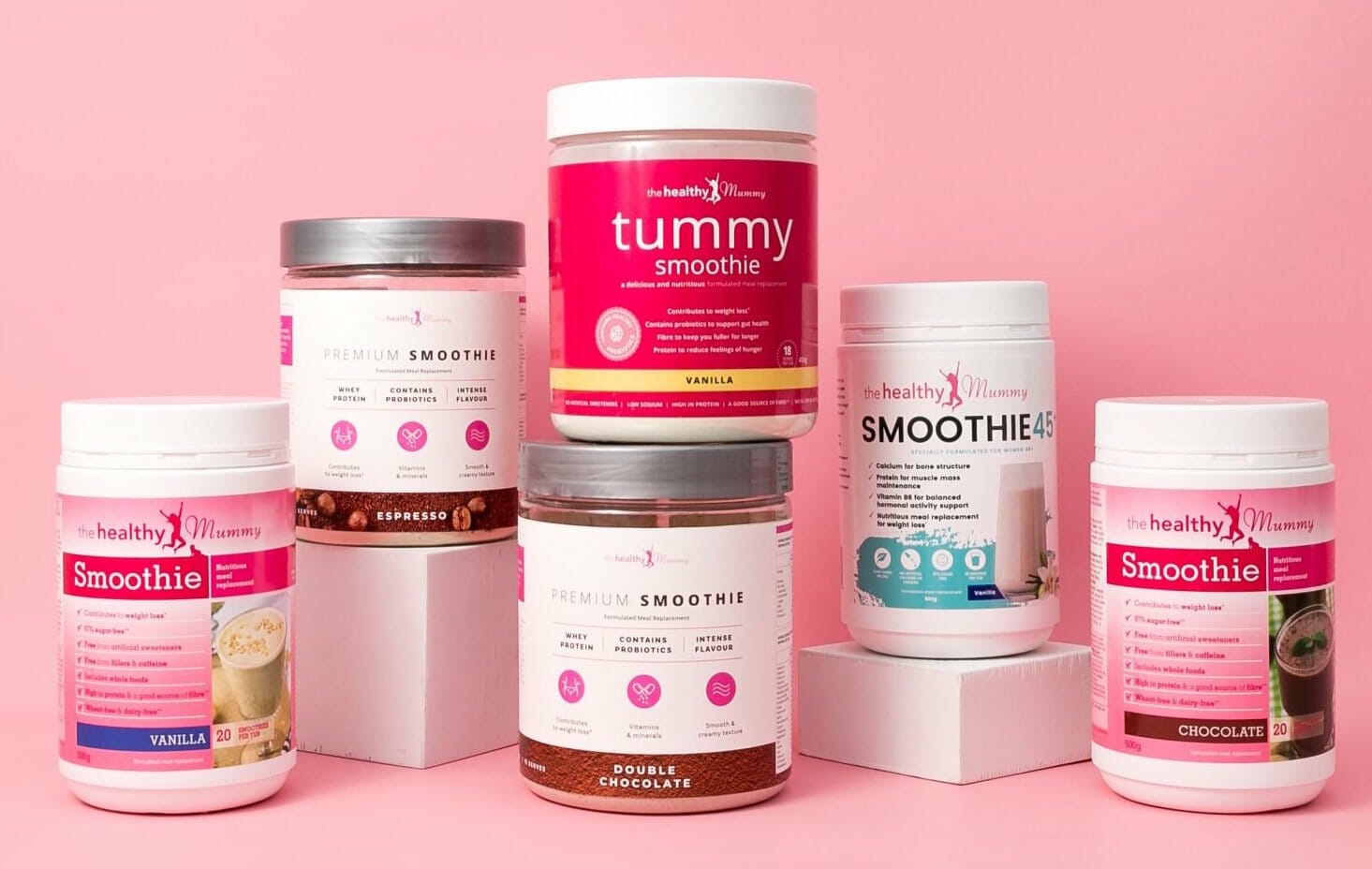 It's so important to eat breakfast but many of us simply don't. Getting the metabolism firing with a good breakfast full of nutrients sets us up for the day, with a full stomach and good dose of energy.
Some of our mums admit that swapping out bread for the Healthy Mummy smoothies was an easy switch that has had an impact.
Our Healthy Mummy smoothies are so easy to make, you will never skip breakfast again!
10. Get support
If you are serious about losing some weight and really want to boost your results, then don't keep it to yourself. Make sure your loved ones and support network are aware of your goals. Don't be afraid to ask them for their support either so they are not unknowingly constantly pushing temptations your way.
Jump onto the Healthy Mummy Facebook group and be inspired by the mums, advice and stories on the page.
Be inspired by other mums who have started small and had big results!
Zoe Terry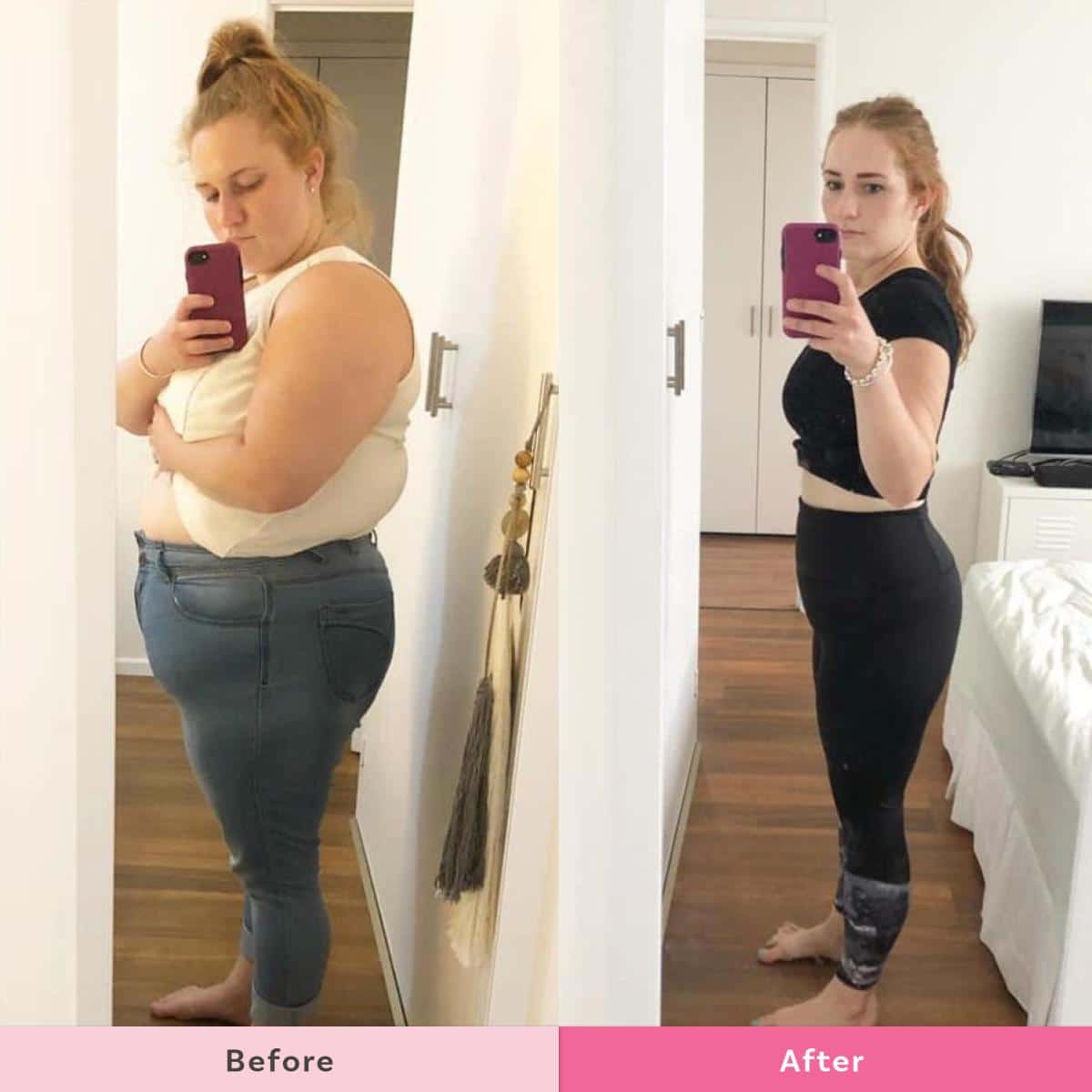 Zoe shares, '41.1kgs gone and definitely not missed!
I never thought I could do it. I never thought I would enjoy it. But Healthy Mummy has made it easy and fun!
I have found that 2 smoothies, 3 snacks and a healthy main meal paired with daily exercise is what's worked for me!"
Zoe shares, "I've lost 35kgs and gained a love for healthy food and exercise! The Healthy Mummy has also helped me manage my postnatal without medication!
"I joined the Healthy Mummy 28 Day Weight Loss Challenge because I was looking for a lifestyle change that I could continue for the rest of life. I was tired of being exhausted and not setting a good example for my son. In 2020 I want to reach and maintain a healthy weight and feel strong!"
Zoe shares, "My father has health issues and I worry about him. I realised if I didn't make changes my son would have to worry about me too when he grows up.
"I no longer wanted my husband to look at me and I didn't want to look at me either. I dreaded having to find something to wear and I was always tired. I needed to change and stop living half a life. I wanted to live the life that I deserve!"
Simone Amiet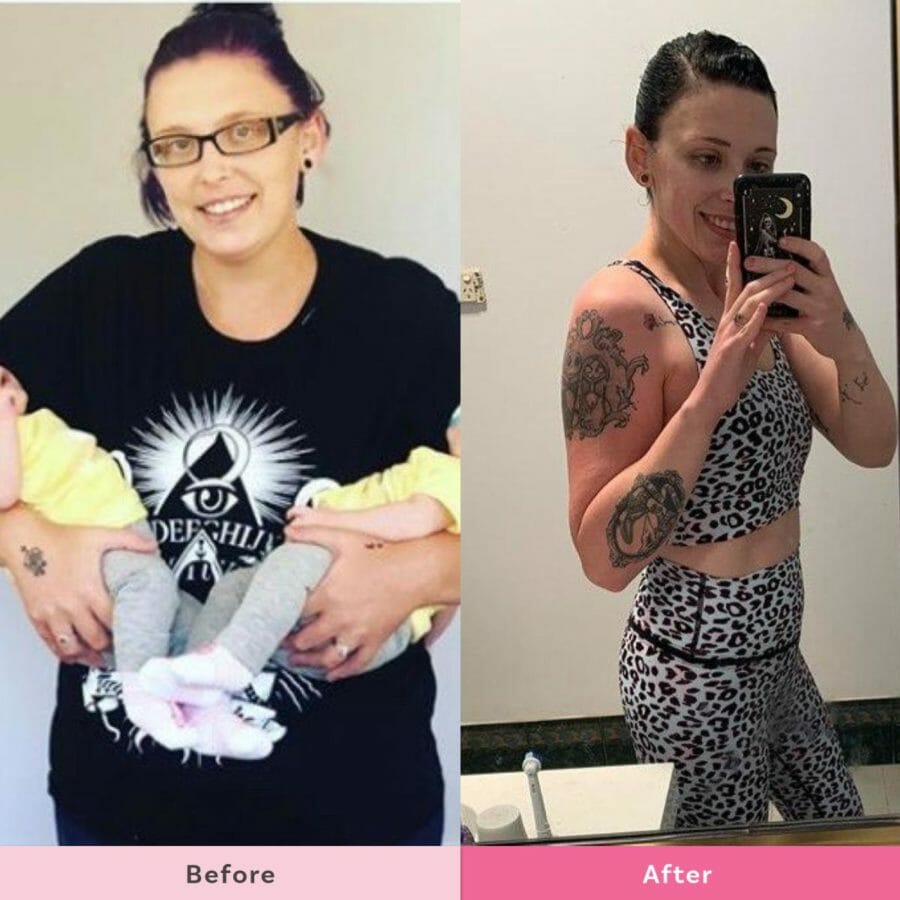 Simone is a 28-year-old mum to four girls aged 8, 5 and 18-month twins from Gunnedah, NSW.
Just under a year ago, Simone admits to not being in a great place mentally or physically. Her anxiety and depression were not helping with weight gain if anything they were making it worse.
Simone shares, "I was so lazy,  loved junk food and made excuses not to do anything. I started diets and would always give up after a week or two."
"I joined the 28 Day Weight Loss Challenge to lose weight, but most of all to be healthy, I was sick of being sick and unfit."
"I have lost of total of 36 kilos. I'm now weighing 60 kilos. It has taken me the last 10 months to lose 30 kilos."
"The Healthy Mummy didn't just change my life, but it changed my children's lives too'.
"As I always tell my daughters I'm not on a diet I have a healthier lifestyle now,  for them and most definitely me."
Take control of your health and weight with the 28 Day Weight Loss Challenge

Did you know the 28 Day Weight Loss Challenge is designed to help mums lose 4-5 kilograms a month WITHOUT avoiding whole food groups, going hungry and rigorous gym workouts?
The 28 Day Weight Loss Challenge is home to 5,000 recipes, 4 weekly meal plans, 500 exercises, workout videos plus 24/7 support.
The 28 Day Weight Loss Challenge is not only a sustainable way to lose weight but is family-friendly, breastfeeding-friendly and can be customised to suit all dietary requirements (for example, gluten-free, vegan, vegetarian etc).
What's more every month on the Challenge is a NEW THEME – meaning 100 new recipes, exercises and meal plans!