Sometimes it's not about what we're EATING but what we're drinking that can cause us to put on weight, as this mum found out.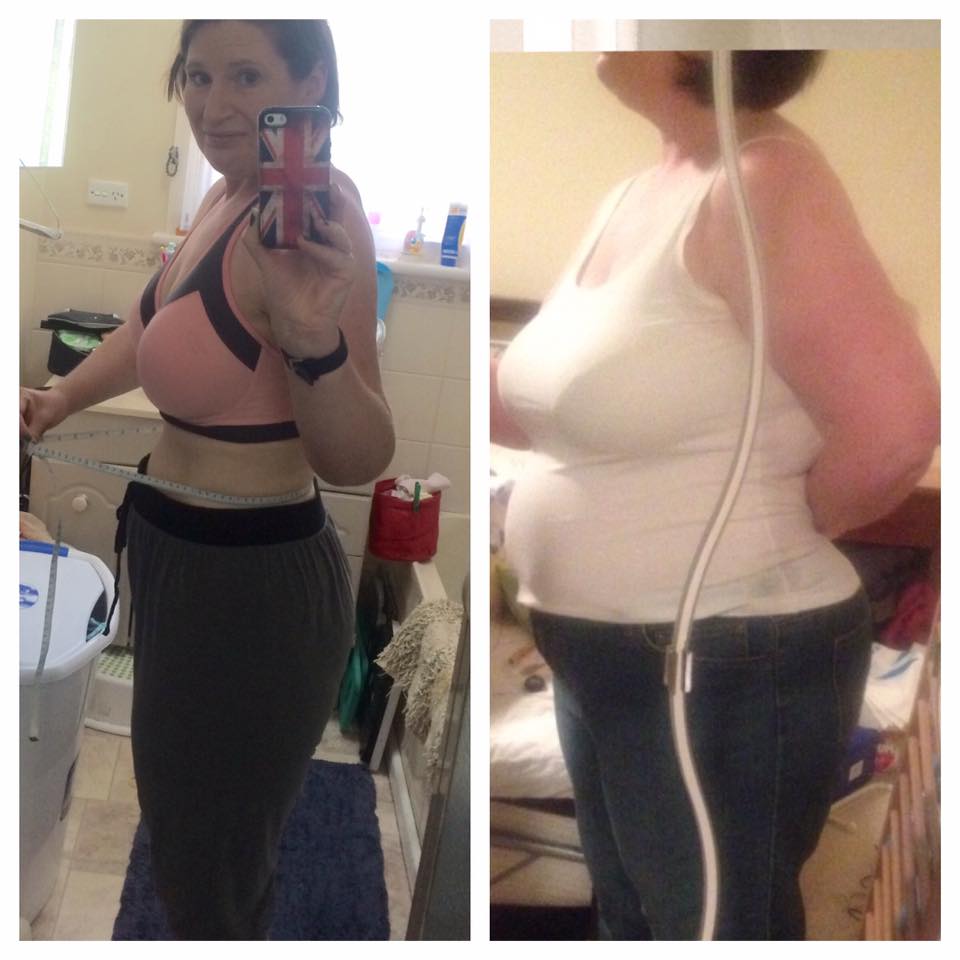 Flip McKinnon began her Healthy Mummy adventure in August 2014.
This is her story…
Flip ditched the sugar drinks and lost 40kg
"In 2014, I had a 4.5-year-old daughter and a 2-year-old son. In fact, it was on my son's second birthday that I made the decision to give The Healthy Mummy a go. 
"I have always been overweight, and I have tried all the diets under the sun. I usually lasted a week at most. But as my son grew more and more active (plus my daughter has always been a rotten sleeper) I knew that I needed to do something."
Flip says she was feeling exhausted as a busy mum of two and would rely heavily on energy and fizzy drinks to keep her going.
"I had no energy, I needed an afternoon nap to get through most days, and I was relying on energy drinks, soft drink and coffee to get through my day," she continues.
"With both my parents developing type 2 diabetes in their middle-age, (and my dad lost his leg to diabetes) I worried that I wouldn't be around to see my babies grow up into adulthood.
"And when I say I was relying on caffeine and sugar drinks to get me through my day, I'm not exaggerating."
This is how many drinks Flip was consuming each day: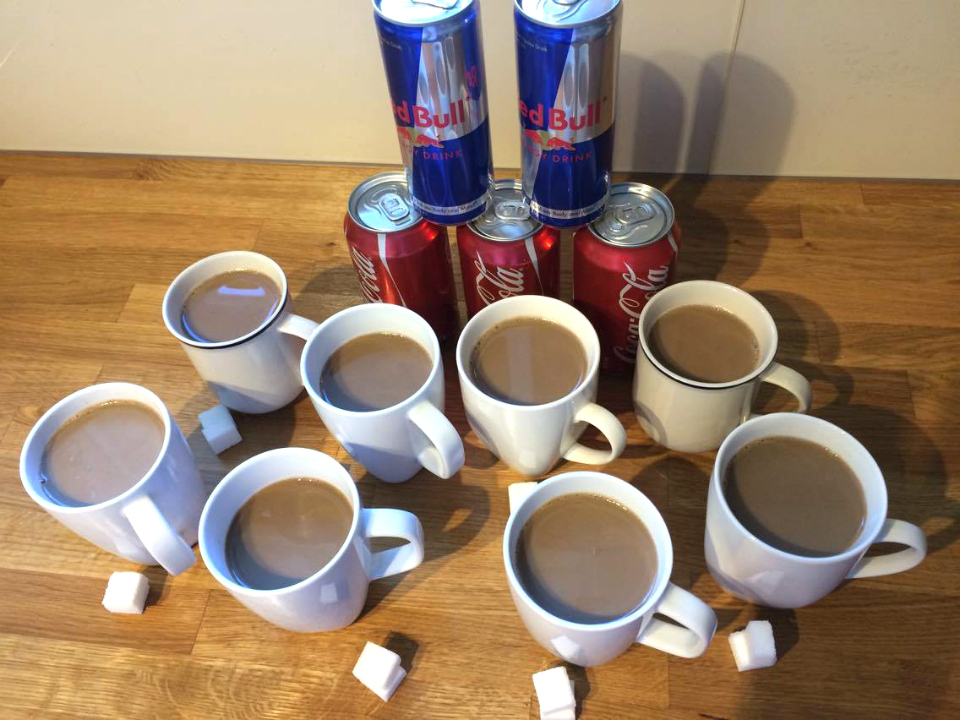 Around 8 milky coffees (with 2 sugars each)
3 cans of Coca-Cola
2 or more cans of Red Bull
Flip adds: "And I was so tired ALL THE TIME. When I add up how much sugar alone I was having, it shocked me!
"There are nearly 250 grams of sugar there, and that's just from what I was drinking, not to mention all the lollies, chocolate, ice cream, and cake that I was also having on a daily basis.
"When I began in 2014, I knew that these were having a big impact on my weight."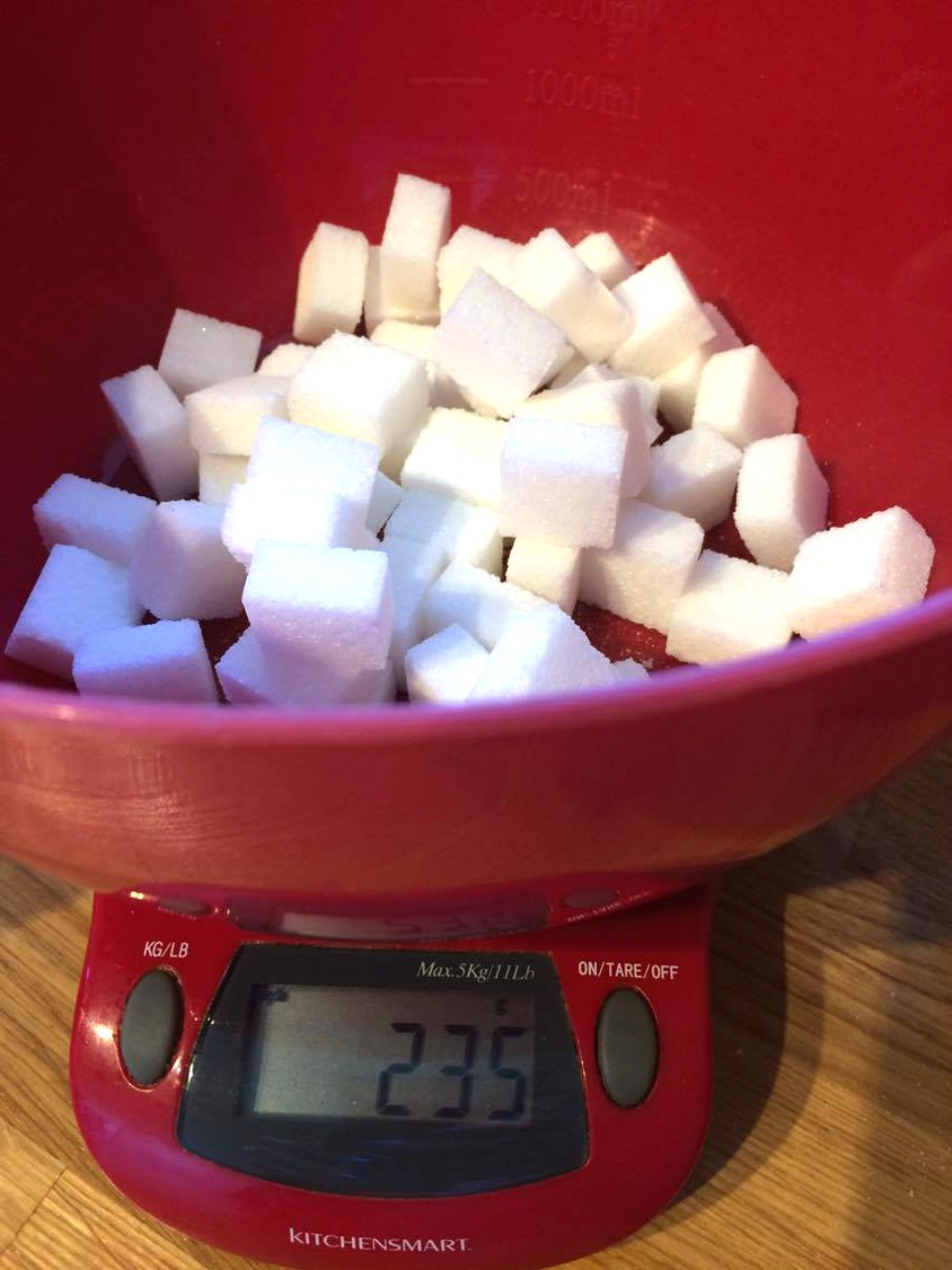 How Flip turned it around
The mum-of-two reveals she went cold turkey with the Coke and Red Bull and reduced her coffee intake dramatically.
"There were a few rough days at the start, and I was probably a bit of a grouch," she admits.
I swapped every second coffee for herbal tea, and I slowly reduced the amount of sugar and milk I was adding to each cup.
"I also purchased a tub of The Healthy Mummy Vanilla Smoothie mix. By the beginning of the time I joined the 28 Day Weight Loss Challenge, I lost 8kg* and was feeling so much better. Consider me hooked!
"I then lost 12kg* by the end of September 2014, and I was starting to see the chance at a healthy and active life.
"Over the next two years, I have continued to lose more bringing the total to 40kg*."
Flip says her journey hasn't been easy at times, but she works hard at keeping the weight off!
"I have had lots of ups and downs along the way. I am an emotional eater, so any little bump in the road tends to send me straight to the fridge," she says.
"Every time I get back into it once my heart is ready. When the scales go up I work my butt off to get them back down.
"I also worked out that it's the bubbles I crave from soft drink rather than the sugar, and so now I often have a soda water instead with frozen berries or slices of citrus for flavour."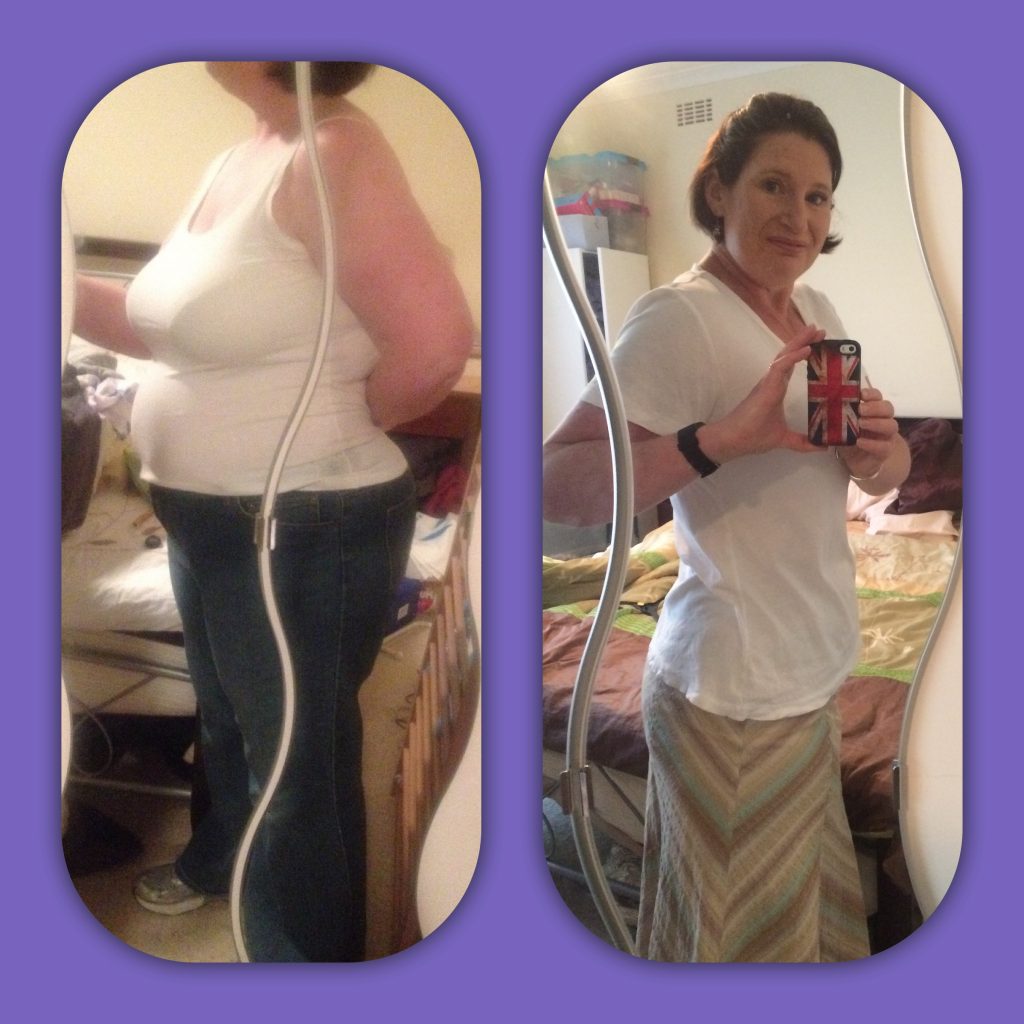 Flip's weight loss transformation has been nothing short of amazing.
"I have so much more energy, and I'm loving my 28 Day Weight Loss Challenge membership to keep me on the straight and narrow," she says.
You look fantastic, Flip! And so many women in our community look up to you! You are an inspiration to many. Keep up the amazing, amazing work.
Join the 28 Day Weight Loss Challenge!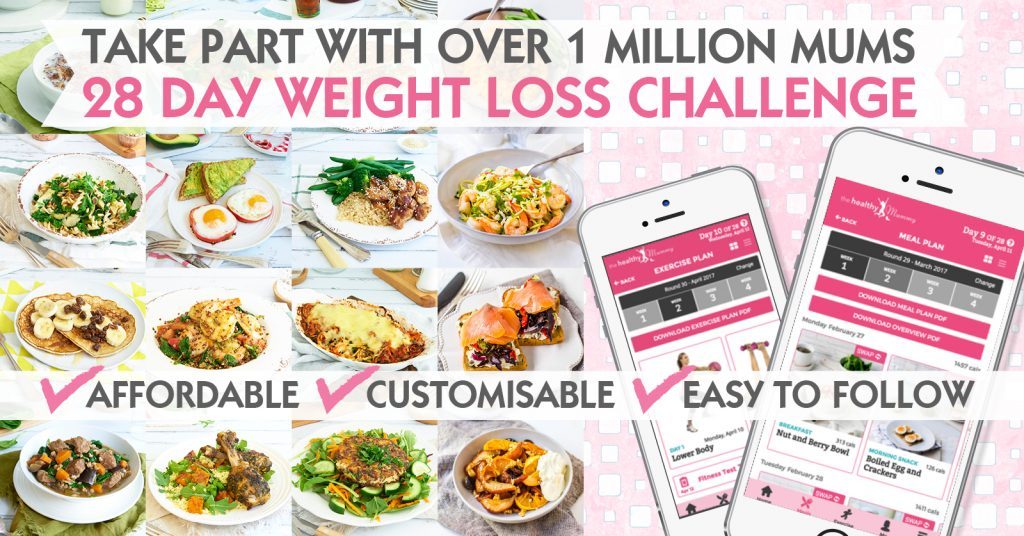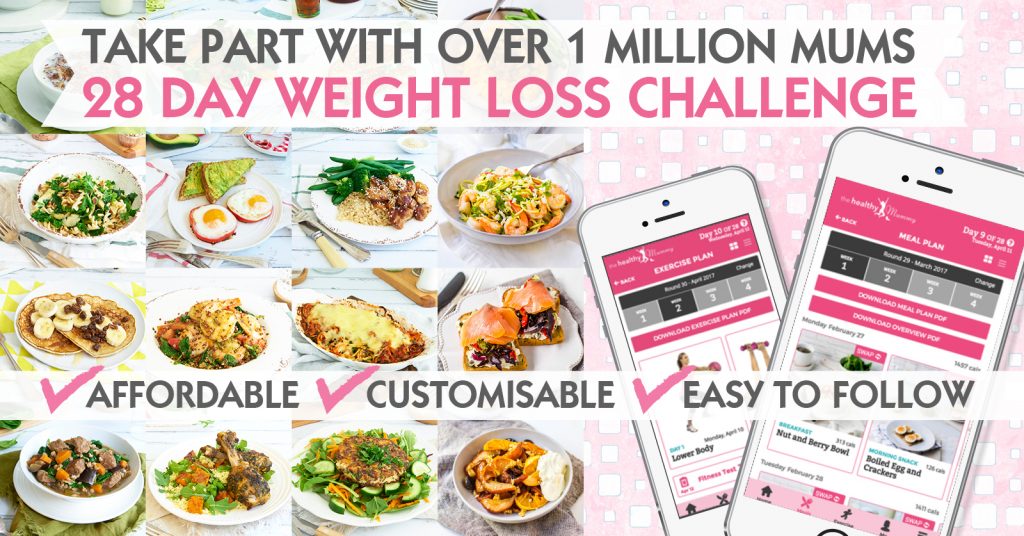 You can join Flip with this month's 28 Day Challenge right here!
Our 28 Day Weight Loss Challenge is an affordable, customisable weight loss program PROVEN to help mums reach their weight loss goals.
Our Challenge entails:
28 days of at home exercise routines (no gym needed) – with video instruction
Customisable and breastfeeding friendly meal plans
Time-efficient exercises for busy mums – under 30 mins
Challenge combines Pilates exercises with interval and circuit training (HIIT)
Suitable for basic to advanced fitness levels
Home to thousands of EASY-TO-MAKE recipes!
Try our Healthy Mummy smoothies!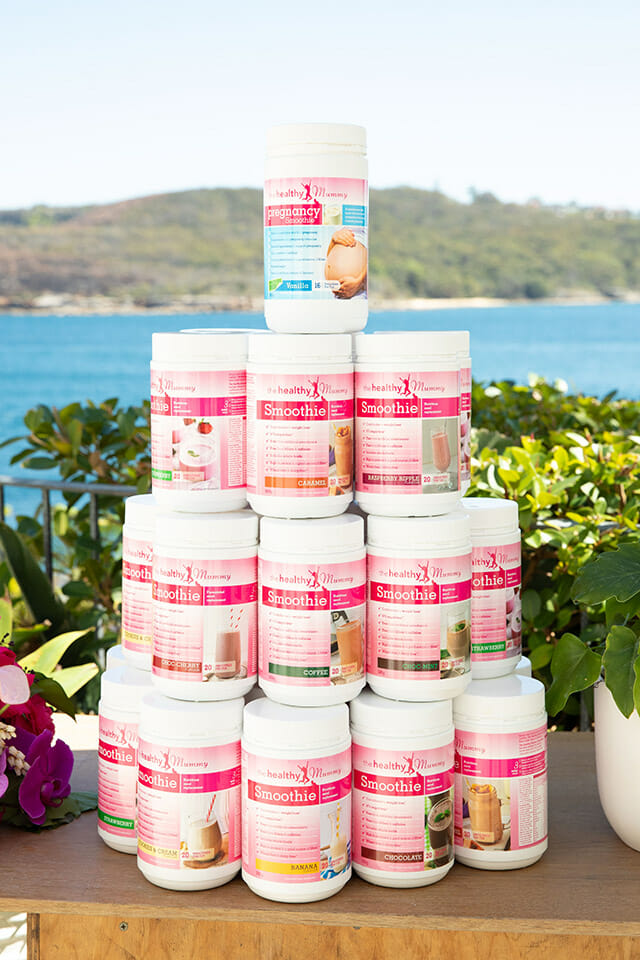 To support your weight loss, The Healthy Mummy also has a range of delicious and good-for-you smoothies!
Our smoothie range offers an excellent source of essential vitamins, minerals, nutrients & important antioxidants. It does not contain any weight loss accelerants, caffeine, gluten and is dairy free. It is also a non Genetically Modified product!
Learn more about our smoothies here.