How to lose 2 kilos by Christmas!
Not only is it possible to stop weight GAIN during the festive period, with these tips you can actually continue to LOSE weight!
With Christmas just around the corner it might be tempting to just give up on your weight loss goals completely, and give in to the all the indulgences that come with the festive season.
But why undo your hard work through the year and have to double your efforts come January to shift the excesses of Christmas?!
There is another way!
Not only is it possible to stop weight GAIN during the festive period, with a little bit of effort and focus you can actually continue to LOSE weight! In fact, if you follow these tips below you could even lose another 2 kilos before Christmas Day!
And that doesn't mean skipping all the wonderful food and drink either!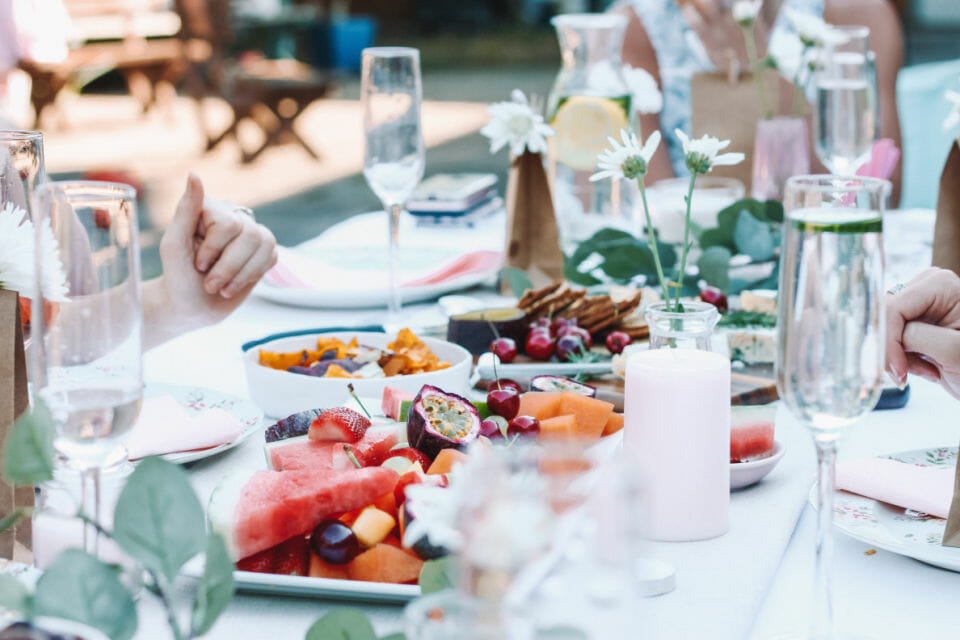 Tips to Lose 2 Kilos by Christmas and Accelerate your Results
1. Stay Focused On Healthy Eating
This may seem obvious but what foods we consume daily is the biggest factor of weight loss. When we stay on top of our daily calorie goal, our bodies respond by losing weight fast.
In the run up to Christmas, there are temptations everywhere, and it's easy to sneak in an extra mince pie or cocktail.
Don't give up on logging  your meals and snacks in the Healthy Mummy App so you know exactly what you're putting in your body. The App allows you to log all your calories from both the meal plans and to customise your own snacks and meals to track calorie intake.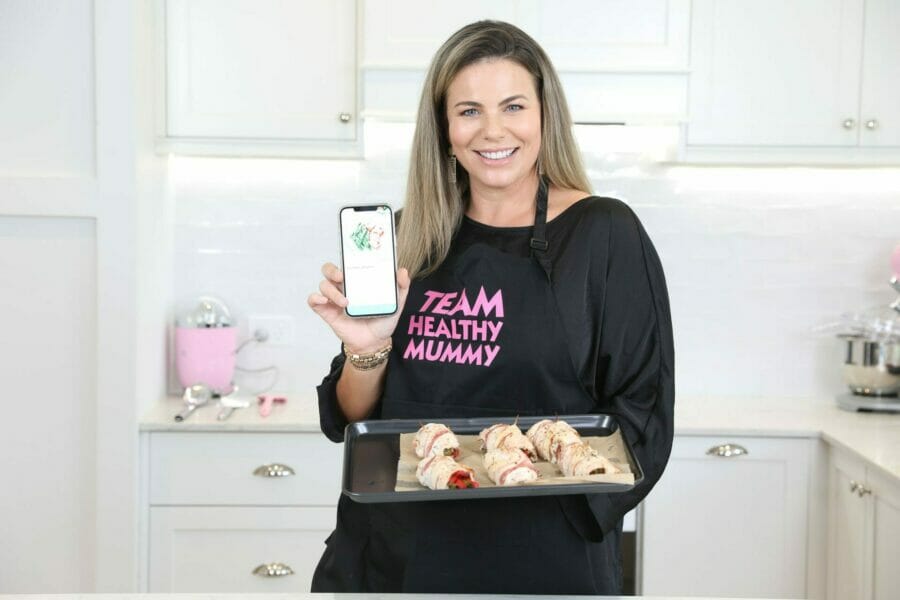 There are heaps of healthy Christmassy alternatives for festive meals and snacks in the Healthy Mummy App so you don't feel like you're missing out on Christmas treats.
Get Festive with 8 of our favourite Christmas recipes
Mindful eating: How to do it and get through Christmas without losing control.
2. Change Up Your Exercise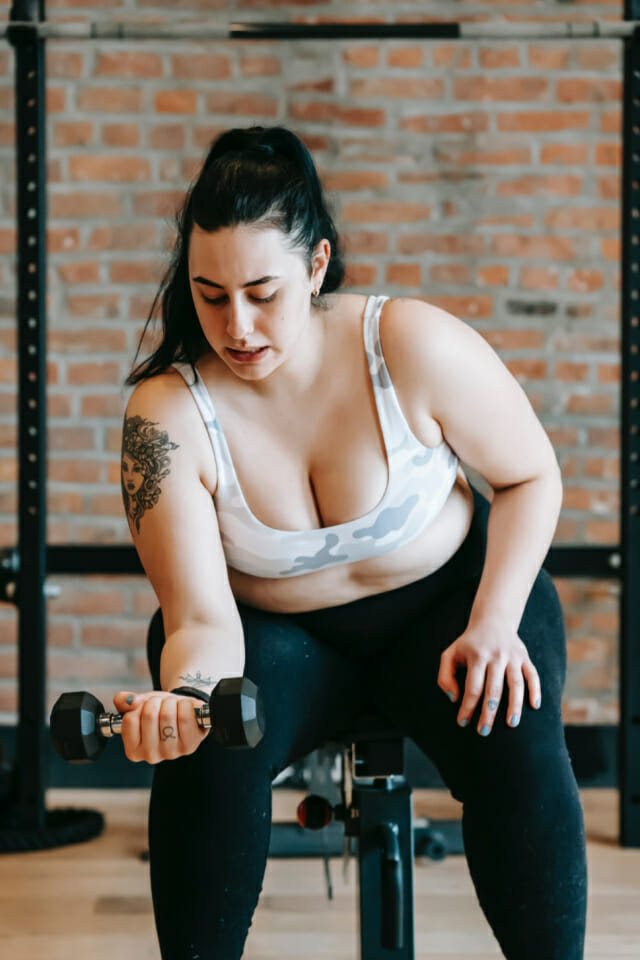 If you've been taking a 45-minute walk every day, your body may have become used to this level of exercise. It's time to shock your body a little bit so that it can crank up your results.
So why not try throwing in a one minute run every five minutes of your walk? Or if you have been working out using your body weight as resistance, try adding in some hand weights.
There are over 500 at home workouts in the Healthy Mummy App, so why not try a new one? From Dance Cardio to Express Boxing, to Weights Workouts, there is a workout to suit everyone!!
You won't believe how long it takes to burn off your favourite Christmas treats!
3. Up your protein intake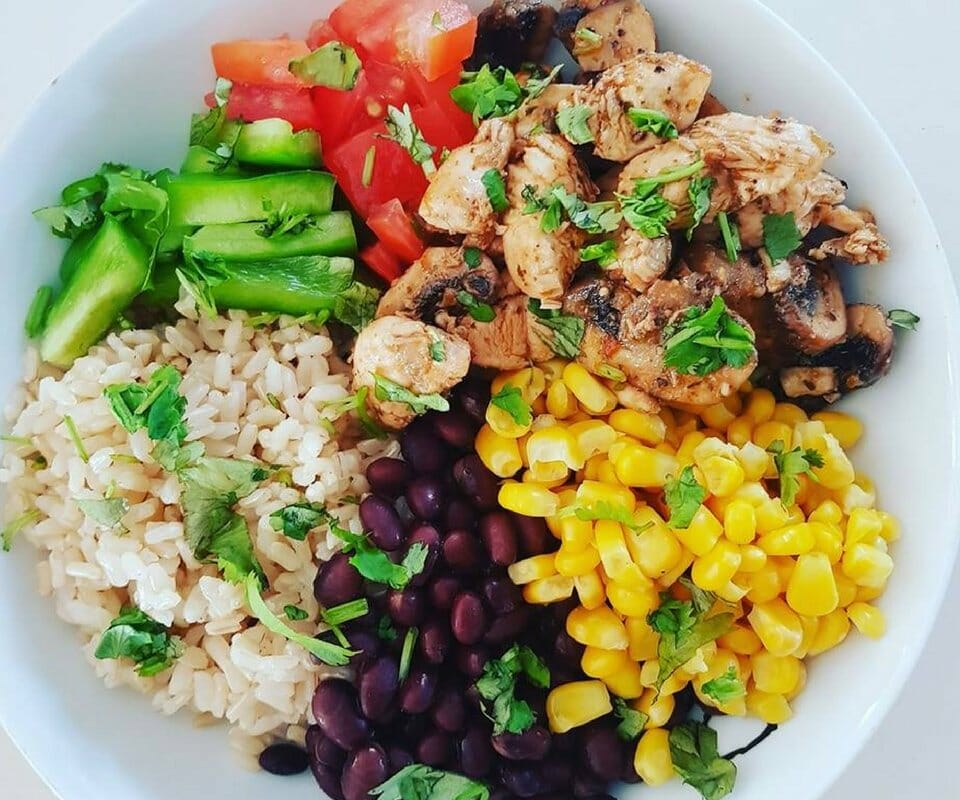 Ensure that you are eating enough protein in your meals and snacks. It will boost your metabolism, reduce your appetite and help regulate the hormones that support weight loss.  Think nuts, LSA, boiled eggs, poached chicken, natural peanut butter, tofu.
We have over 5,000 protein and fibre rich & family friendly recipes on our in the Healthy Mummy App.
10 facts about PROTEIN to help you get into the best physical shape
Make sure you're drinking consistently throughout the day,  little sips all day is key. Drinking enough water is essential for burning off fat from food and drink, as well as stored fat.
Plus water does the best job of flushing out excess salt and fluids your body no longer needs. Drinking lots of water especially before meals helps staves off hunger pangs and can make you feel fuller.
Keep your water bottle with you at all times in the run up to Christmas!
5. Recalculate your BMR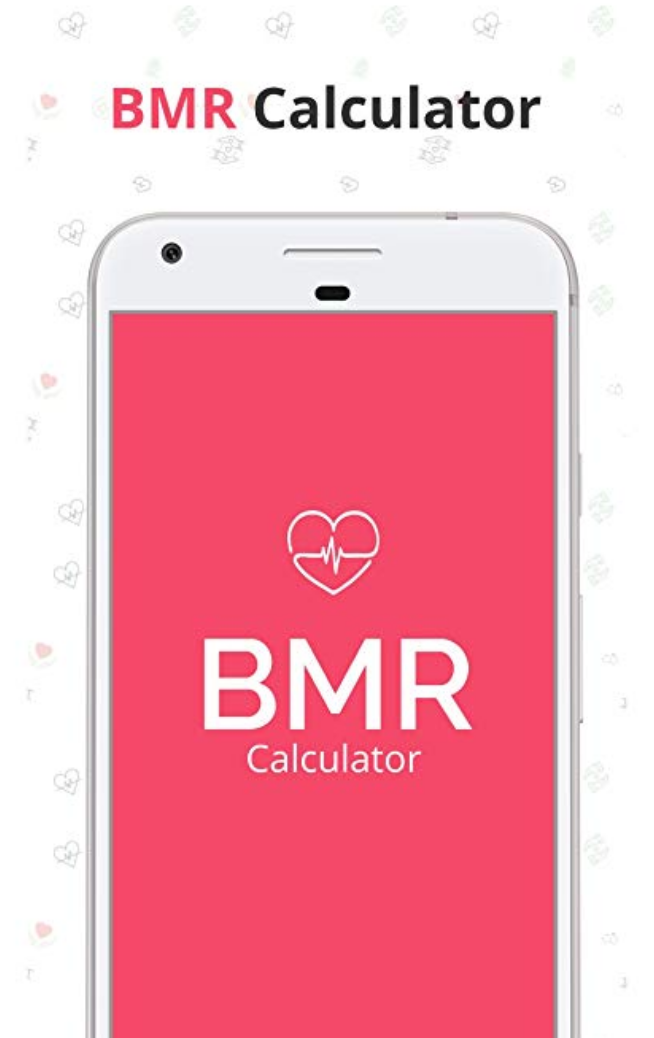 If you really want to crank up your weight loss in the run up to Christmas, re-calculate your BMR. It's often something we forget to do. If you've already lost a few kilos or changed your routine, recalculate your daily calories as you may need MORE! This will actually aid in weight loss.
6. Choose your drinks wisely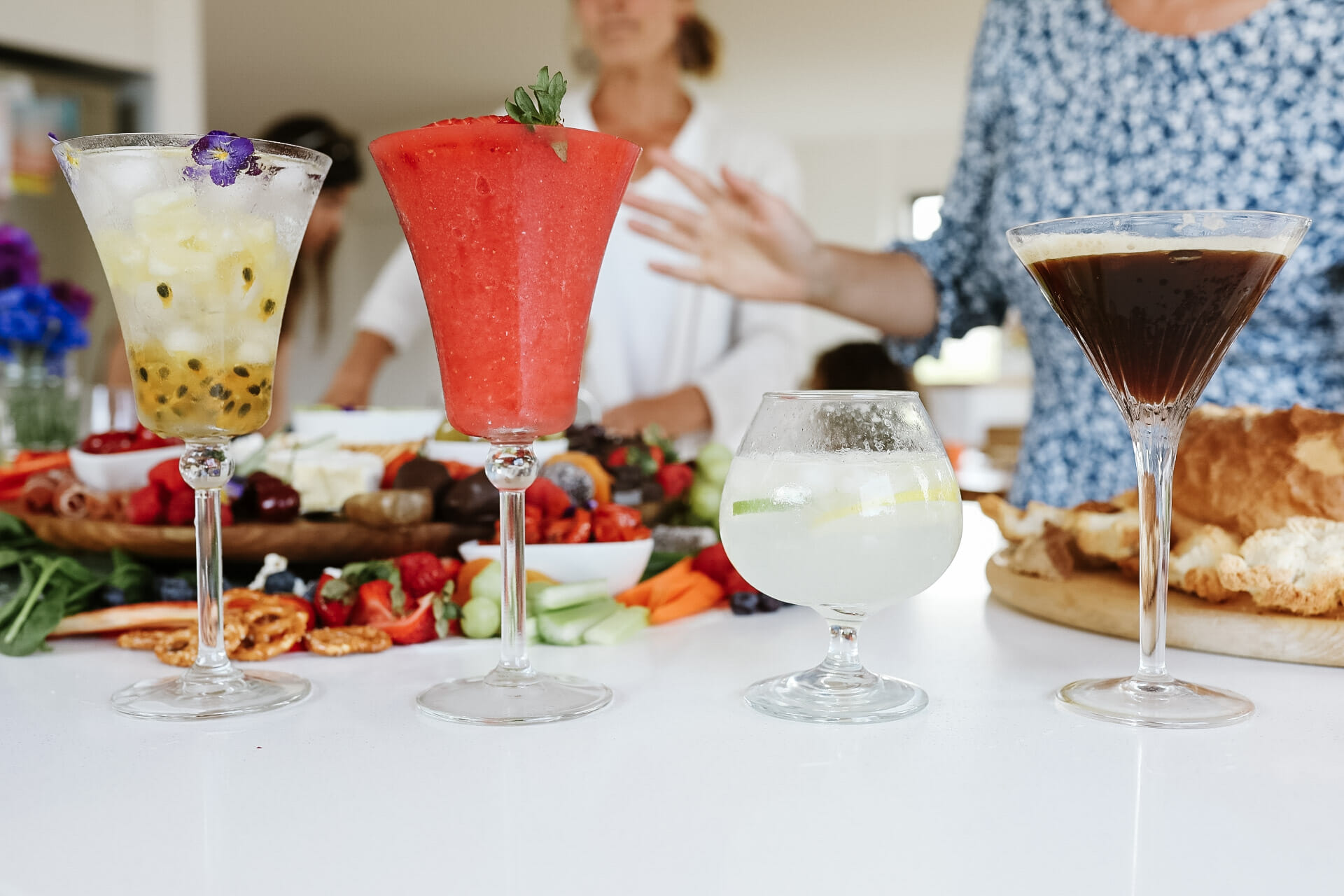 The festivities of Christmas often bring work parties and social gatherings where alcohol is at the fore front! Not only is excessive alcohol intake terrible for weight loss,  it can also seriously loosen your will power.  Alcohol tends to lessen your inhibitions, and you may find that you have less control over what you eat.
If you do want to indulge in a holiday cocktail or two, consider diluting your drink with extra ice, water or seltzer, and alternating each alcoholic beverage with a glass of water in order to keep control of your eating and prevent dehydration.
Also, remember to count those liquid calories. A mixed drink, like a daiquiri or margarita, can have 500 calories per glass.
5 Cocktails & Mocktails For Christmas & New Years Celebrations all under 100 calories
7. Watch your Carb intake
Many of us are confused about carbs and diet. How much we should eat if any at all when trying to blast fat.
The important thing to remember is that not all carbs are created equal. Bad carbs are highly processed and are not only high in sugar, but they are also significantly lower in nutrients and fibre than whole foods.
You can also check out our Carb X here which helps how your body processes carbs.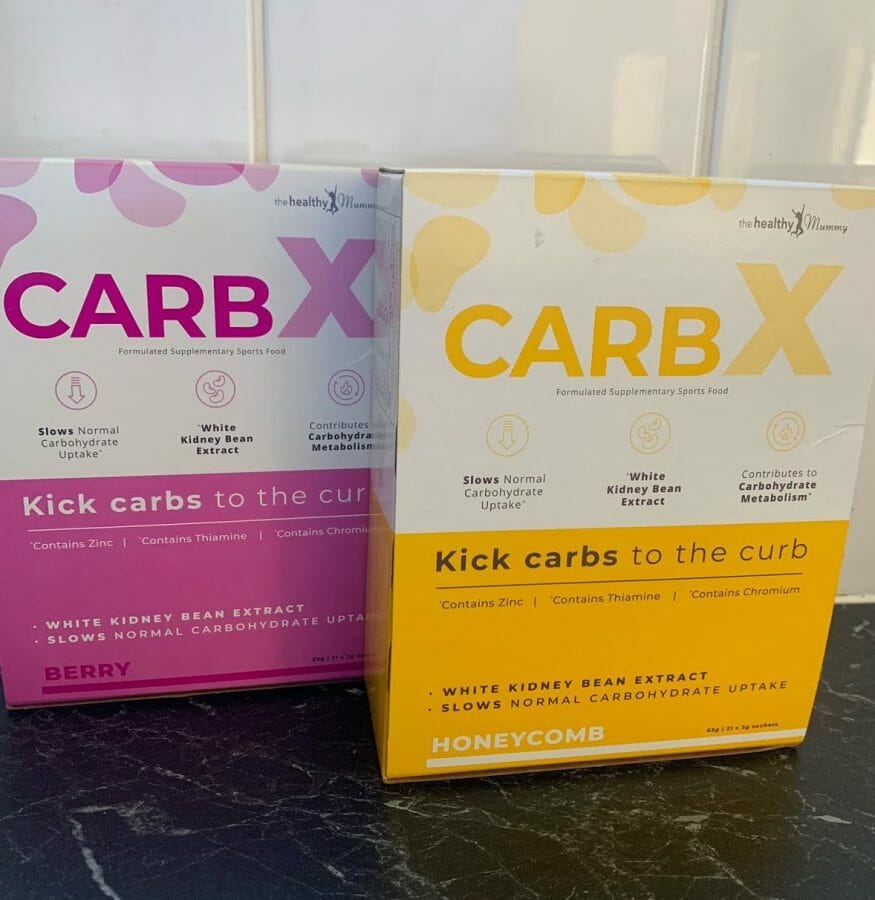 Carbs break down more rapidly into glucose and enter your bloodstream far faster than vegetables and other good carbs.
However, the fact is that carbs are the number one source of energy-producing foods. Therefore we CANNOT leave them out of our diet completely. We need an array of good carbs – think brown rice, oats,  grains, seeds, and vegetables.
Try to consume a small portion of whole grain carbs at each main meal to increase your dietary fibre intake and aid in weight loss.
8.  Fire up your metabolism
Stimulating your metabolism will fire up your body's ability to burn fat, so it's super important when trying to lose weight. If you're feeling a little sluggish, there's many simple ways to give your metabolism a boost!
9.  Have a Smoothie twice a day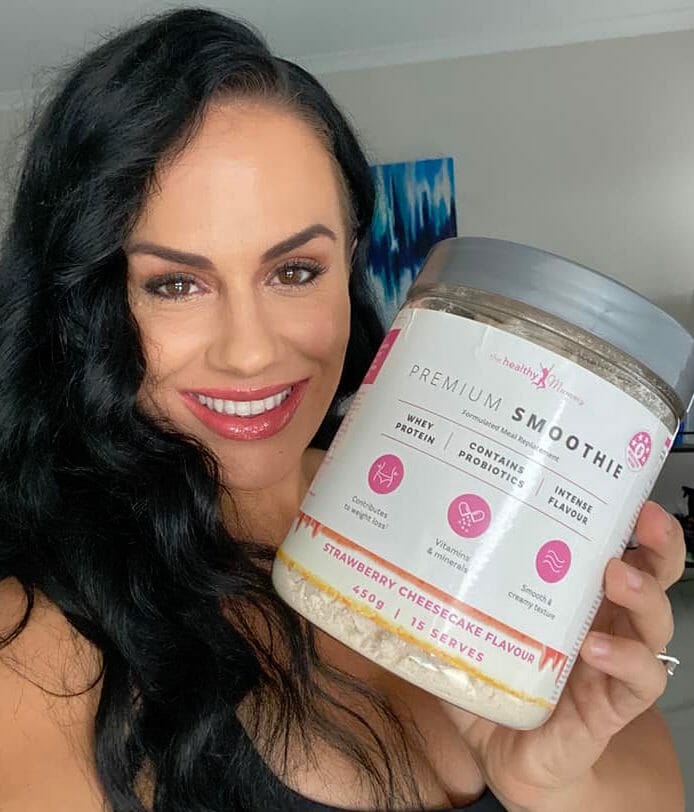 Let's face it, Christmas is a super busy time for mums with lots of running around to be done. Having a quick
Healthy Mummy Smoothie
for breakfast will not only save you time, it'll also nutritionally set you up for the day.
Having an extra one for either lunch or a snack means you can stay on the go and know exactly what calories you're consuming. Using Smoothies during this time will also accelerate your results. They're packed with protein, vitamins and minerals and taste AMAZING!
Shop the smoothies here
Your ultimate guide to weight loss smoothies – everything you need to know
Have you tried our Tummy Smoothie yet?
There's no need to have to take a separate probiotic, as our Healthy Mummy Tummy Smoothie contains a heap of amazing new ingredients including probiotics to help you lose weight, support your gut health and feel fuller for longer!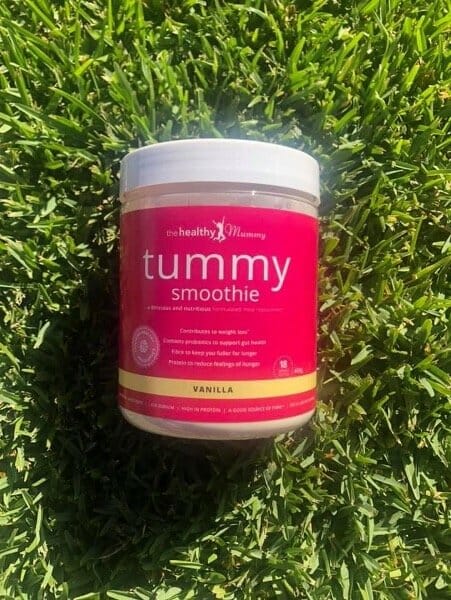 Reasons to LOVE the Tummy Smoothie
Contributes to weight loss*
Contains probiotics to support gut health
Fibre to keep you fuller for longer
High in protein which reduces feelings of hunger
Delicious Vanilla flavour
No artificial sweeteners, fillers or caffeine
No added sugar or artificial sweeteners
Low sodium
ORDER your Tummy Smoothie HERE!
10. Be inspired
Be inspired by other mums AMAZING health and weight loss stories – here are a few below
Zoe Terry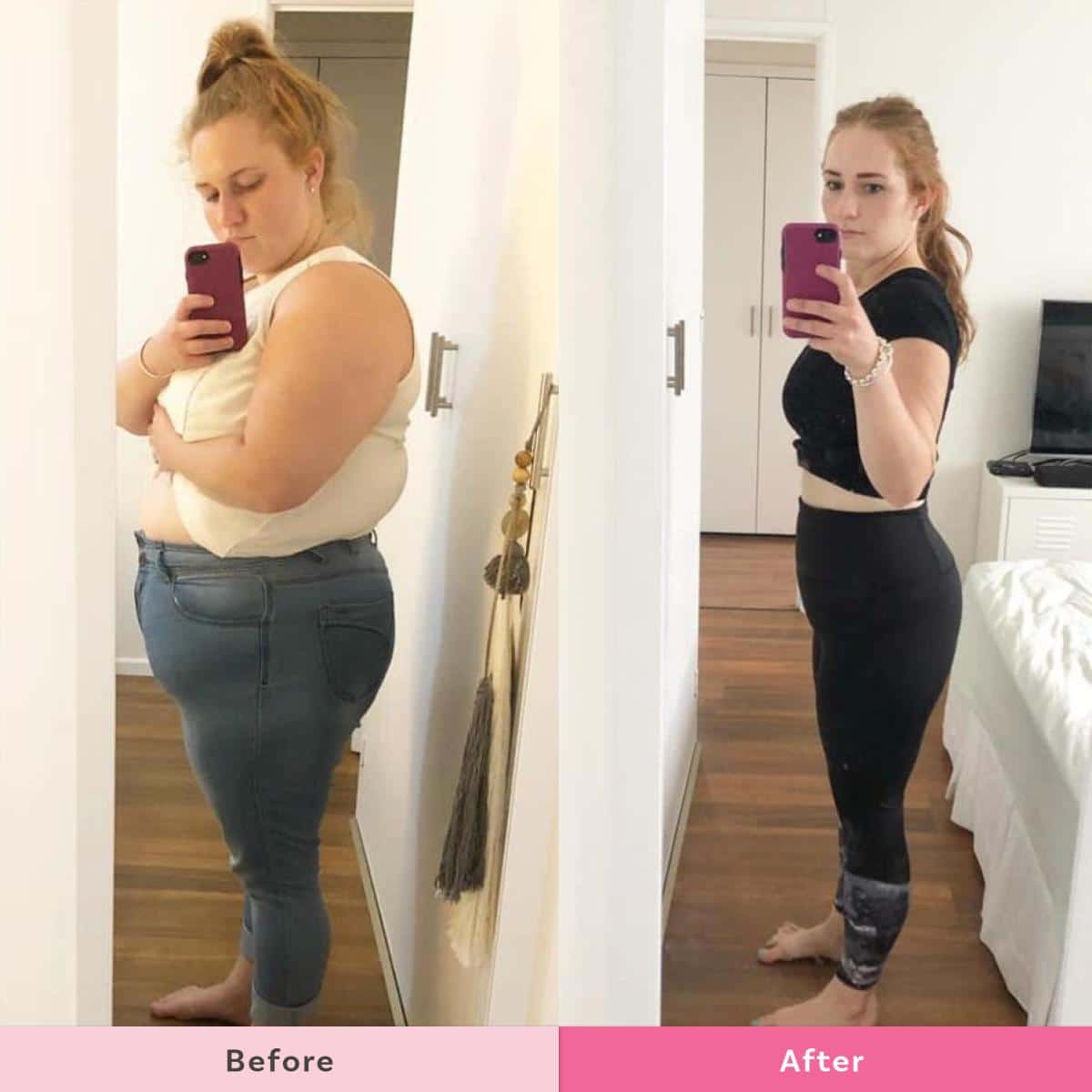 Zoe shares,  '41.1kgs gone and definitely not missed!
I never thought I could do it. I never thought I would enjoy it. But Healthy Mummy has made it easy and fun!
I have found that 2 smoothies, 3 snacks and a healthy main meal paired with daily exercise is what's worked for me!"
Zoe shares, "I've lost 35kgs and gained a love for healthy food and exercise! The Healthy Mummy has also helped me manage my postnatal without medication!
"I joined the Healthy Mummy 28 Day Weight Loss Challenge because I was looking for a lifestyle change that I could continue for the rest of life. I was tired of being exhausted and not setting a good example for my son. In 2020 I want to reach and maintain a healthy weight and feel strong!"
Zoe shares, "My father has health issues and I worry about him. I realised if I didn't make changes my son would have to worry about me too when he grows up.
"I no longer wanted my husband to look at me and I didn't want to look at me either. I dreaded having to find something to wear and I was always tired. I needed to change and stop living half a life. I wanted to live the life that I deserve!"
Simone Amiet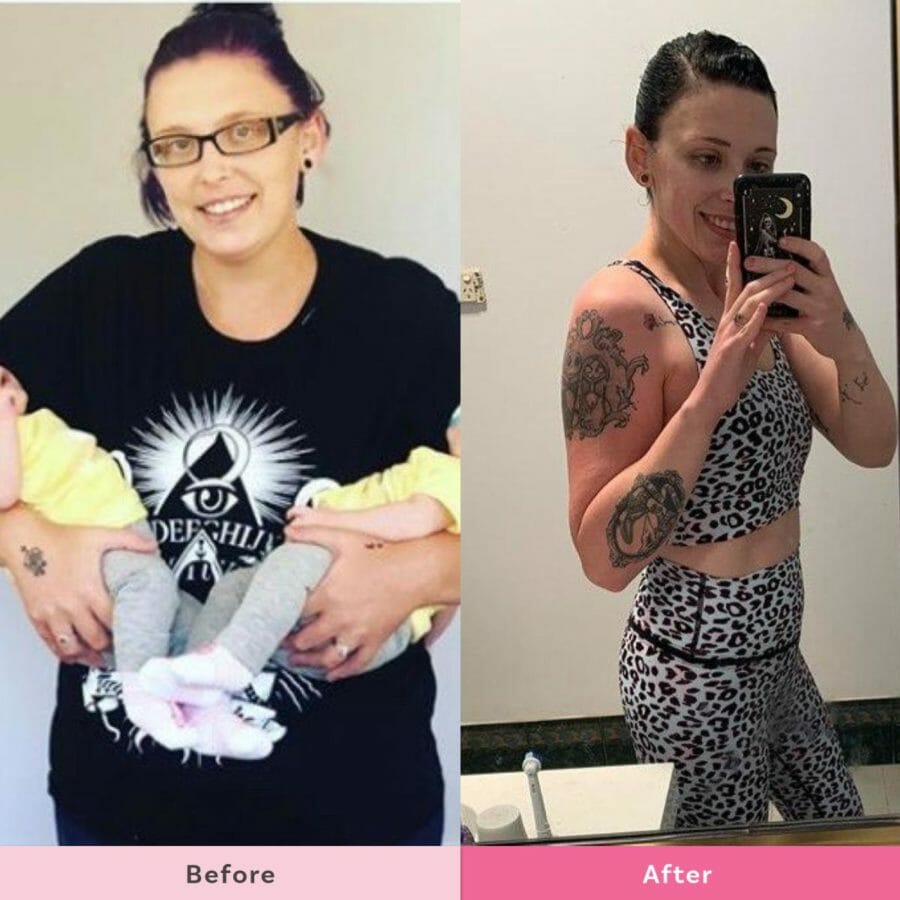 Simone is a 28-year-old mum to four girls aged 8, 5 and 18-month twins from Gunnedah, NSW.
Just under a year ago, Simone admits to not being in a great place mentally or physically. Her anxiety and depression were not helping with weight gain if anything they were making it worse.
Simone shares, "I was so lazy,  loved junk food and made excuses not to do anything. I started diets and would always give up after a week or two."
"I joined the 28 Day Weight Loss Challenge to lose weight, but most of all to be healthy, I was sick of being sick and unfit."
"I have lost of total of 36 kilos. I'm now weighing 60 kilos. It has taken me the last 10 months to lose 30 kilos."
"The Healthy Mummy didn't just change my life, but it changed my children's lives too'.
"As I always tell my daughters I'm not on a diet I have a healthier lifestyle now,  for them and most definitely me."
11. Get support
Find your tribe that's going to support you at this time. While lots of people use Christmas as an excuse to over indulge, make sure you're nearest and dearest understand that you are taking your weight loss seriously, and you need their help and support in getting there. Most people will respect and admire your dedication, particularly at Christmas time, so don't be afraid to let them know.
Jump onto the Healthy Mummy Facebook group and be inspired by like minded mums who will be doing the same thing. 
For more help and support, check out these helpful articles.
From all of us at the Healthy Mummy, we wish you a wonderful Healthy Happy Christmas!

Are you ready to join the 28 Day Weight Loss Challenge and get access to this INCREDIBLE APP??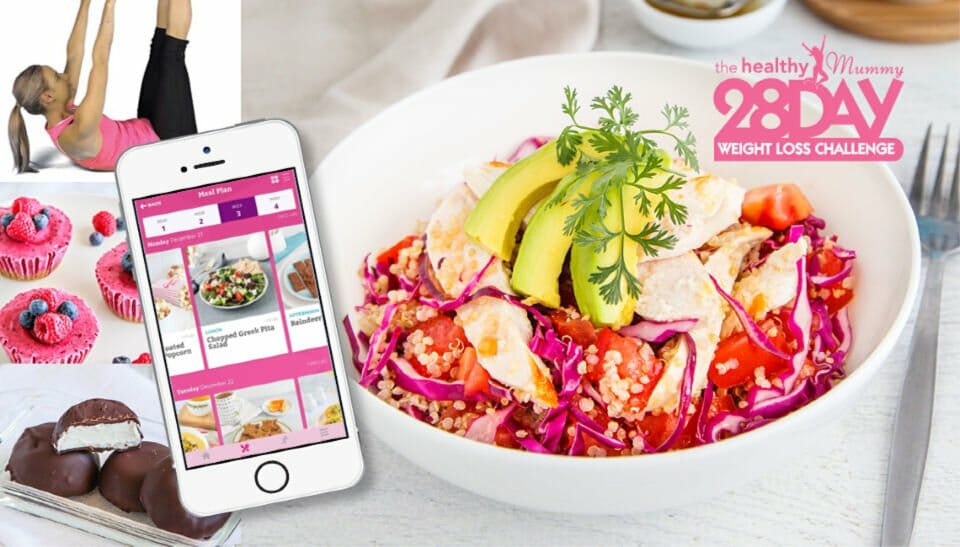 If you are wanting to lose weight and improve your energy – not to mention – help improve your overall health and wellbeing – our 28 Day Weight Loss Challengeis an awesome program to check out.
Our 28 Day Weight Loss Challenge includes:
28 days of at home exercise routines (no gym needed) – with video instruction
Customisable and breastfeeding friendly meal plans (including 7 Day Cleanse)
Time-efficient exercises for busy mums – under 30 mins
Challenge combines Pilates exercises with interval and circuit training (HIIT)
Suitable for basic to advanced fitness levels
Home to thousands of EASY-TO-MAKE recipes!
To learn more about our28 DAY WEIGHT LOSS CHALLENGE CLICK HEREor purchase our Smoothies.