11 Ways To Jazz Up Your Spaghetti Bolognese
The humble Spaghetti Bolognese is a family favourite in so many households. But there are SO MANY ways to make reliable spag bol EVEN BETTER!!! Find out how…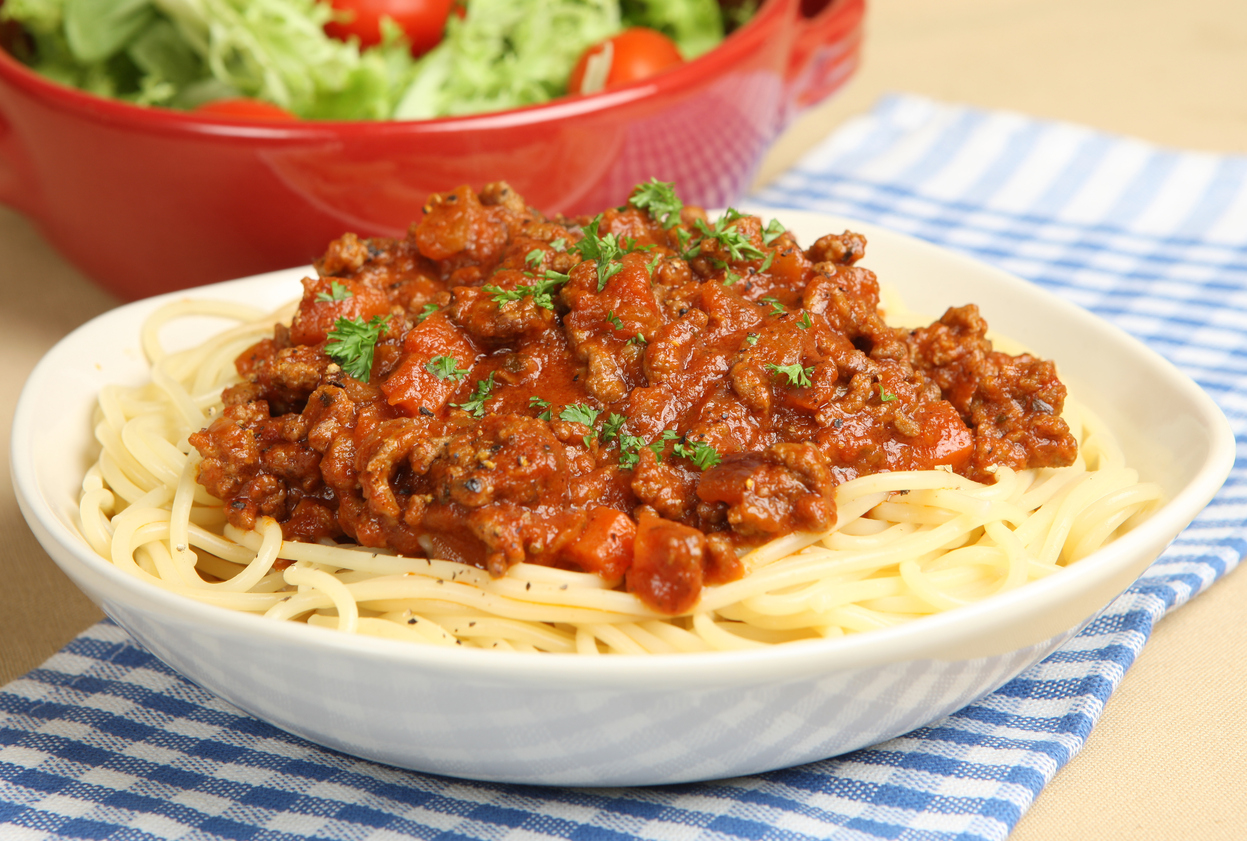 Bolognese has so many advantages for you and your family including:
It's easy to sneak in LOADS of hidden veggies.
It can be prepared in a slow cooker (just pop it in there on low once you have got to the simmering stage).
It can be made in bulk and frozen in single or family size serves for busy nights.
You can cook the whole thing (pasta and all) in the one pot to save washing up – check out our One Pot Spag Bol here.
But what else could we be doing to our Bolognese?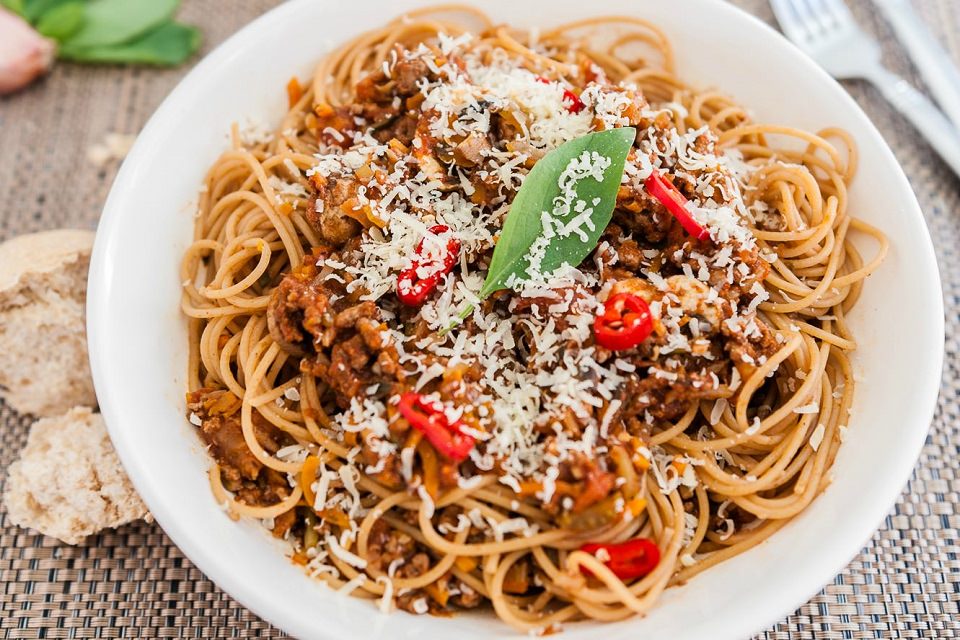 For our SUPER Saucy Bolognese recipe, click here.
Here's 11 Tips To Spruce Up Your Spag Bol
1. Add Sundried Tomatoes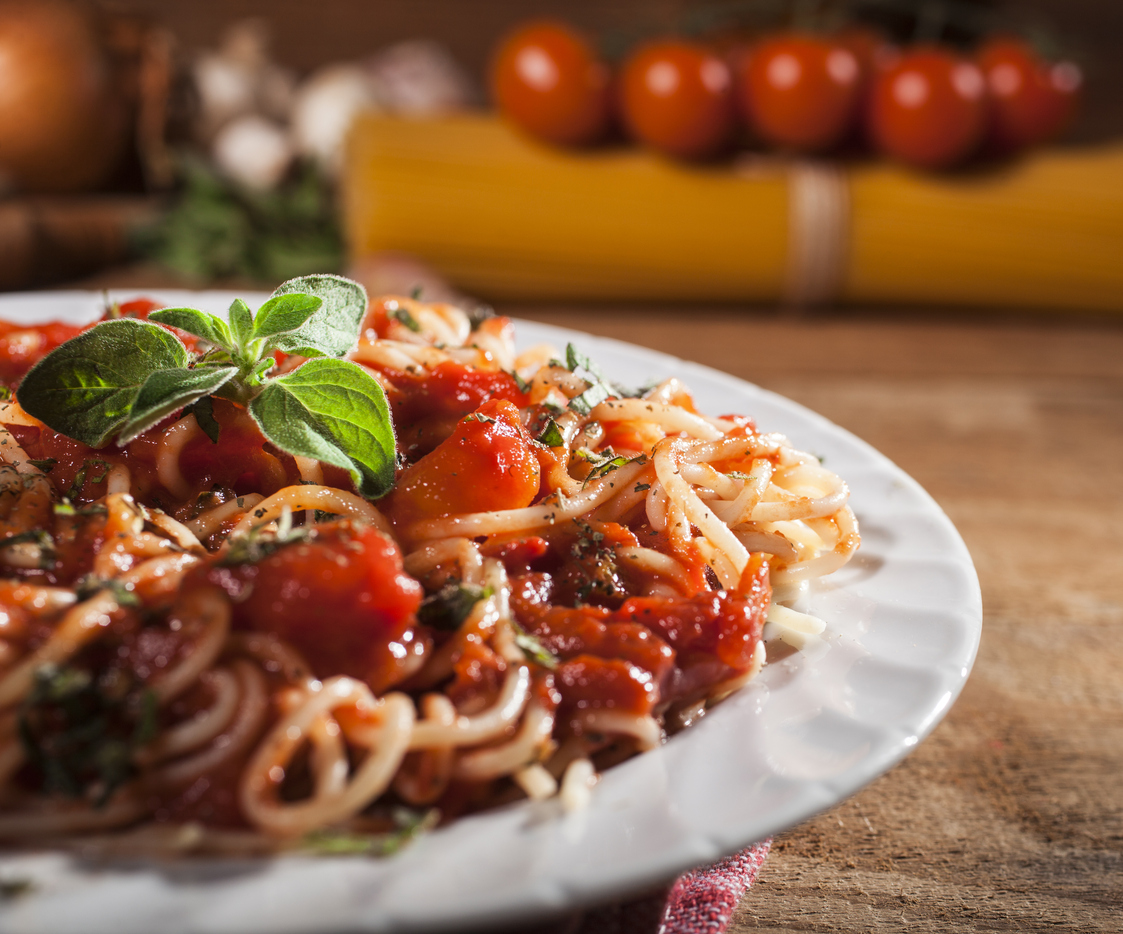 You really want that depth of flavour that comes from the long slow cooking of a Bolognese, but haven't got the time for a three hour simmer? Add some finely chopped sundried tomatoes. Sweet, sharp and savoury all at once. YUM!
2. Sneak More Veggies In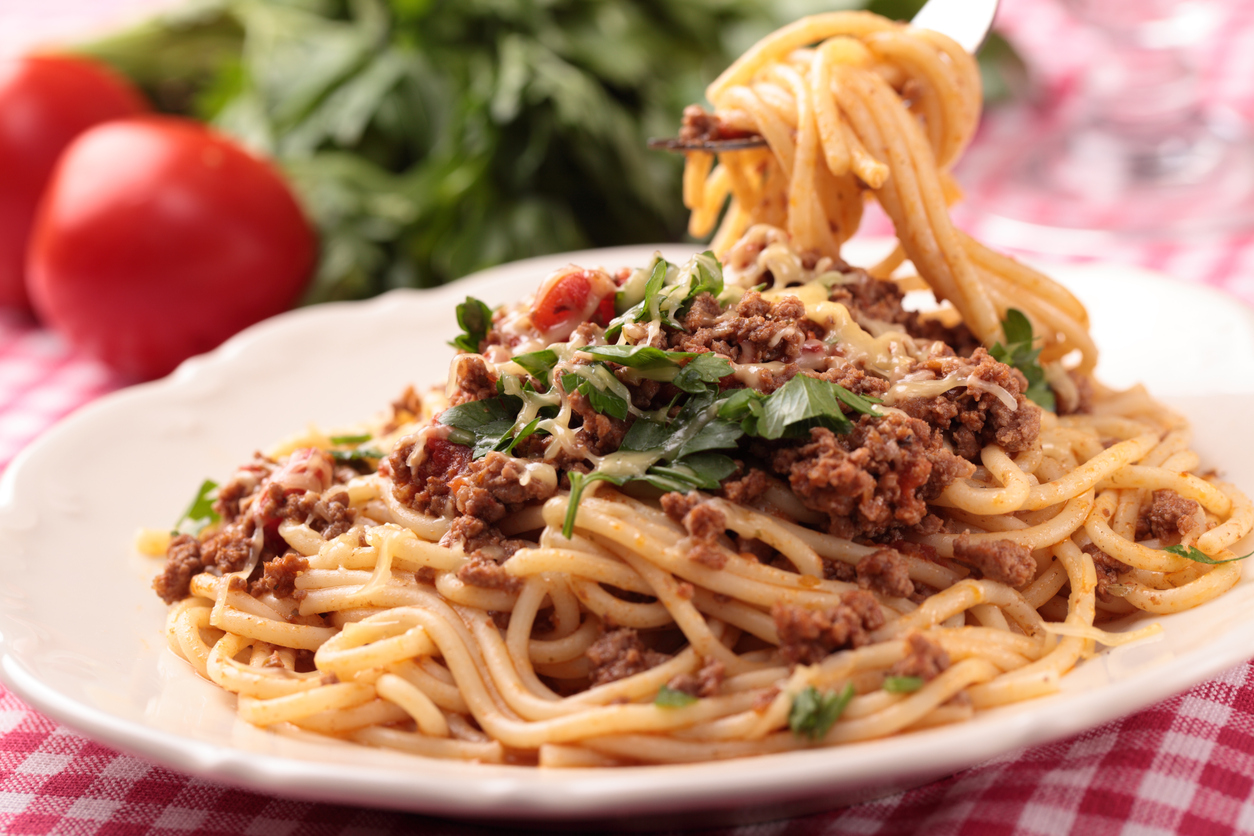 Most recipes will see you smuggling in some carrot and zucchini but you can go so much further than that. Bolognese is a great disguise for whatever you have on hand – think grated fresh beetroot (yes!), finely chopped mushrooms, eggplant, leek, finely diced capsicum, grated pumpkin or sweet potato. Even finely chopped spinach can be added.
A great tip for saving time on your vegetable prep for Bolognese is to pop everything into a food processor – not only is it faster, it makes everything small and unrecognisable to small children. A second tip is to go slow – don't try to add ALL of these veggies at once or your cover will be blown. Another delicious bolognese recipe!
3. Go Vegetarian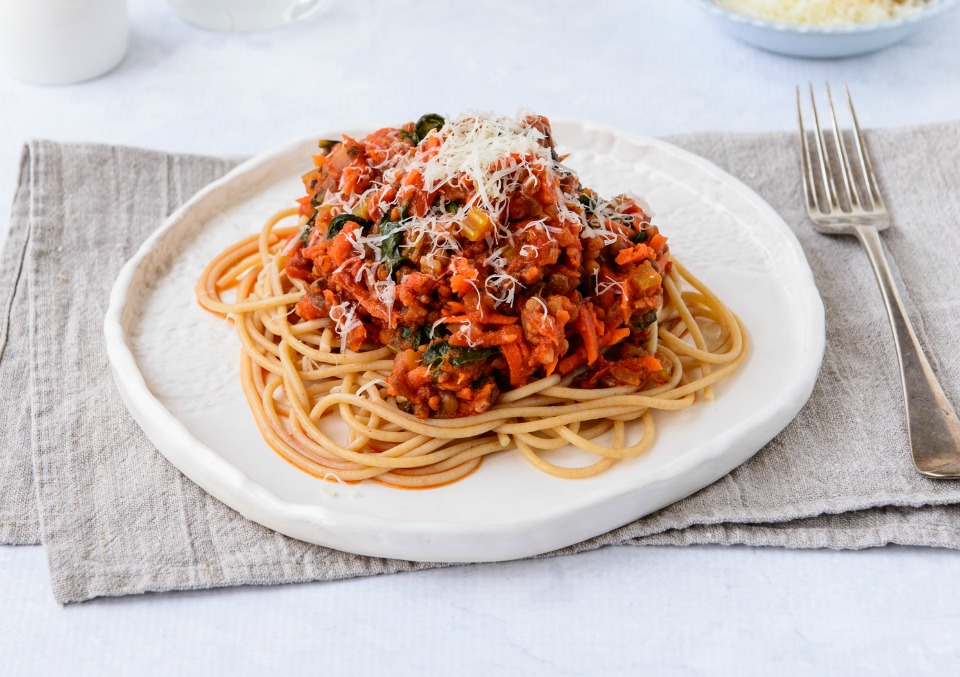 Feel like skipping the meat altogether? You can! Just use lentils instead of the mince. Remember though that the meat does add a lot of flavour, so you could consider adding a splash or two of soy sauce and even fish sauce (though this would make it no longer vegetarian!).
Members of the 28 Day Weight Loss Challenge have access to our great recipe for Lentil Bolognese on the recipe hub.
4. Include Wine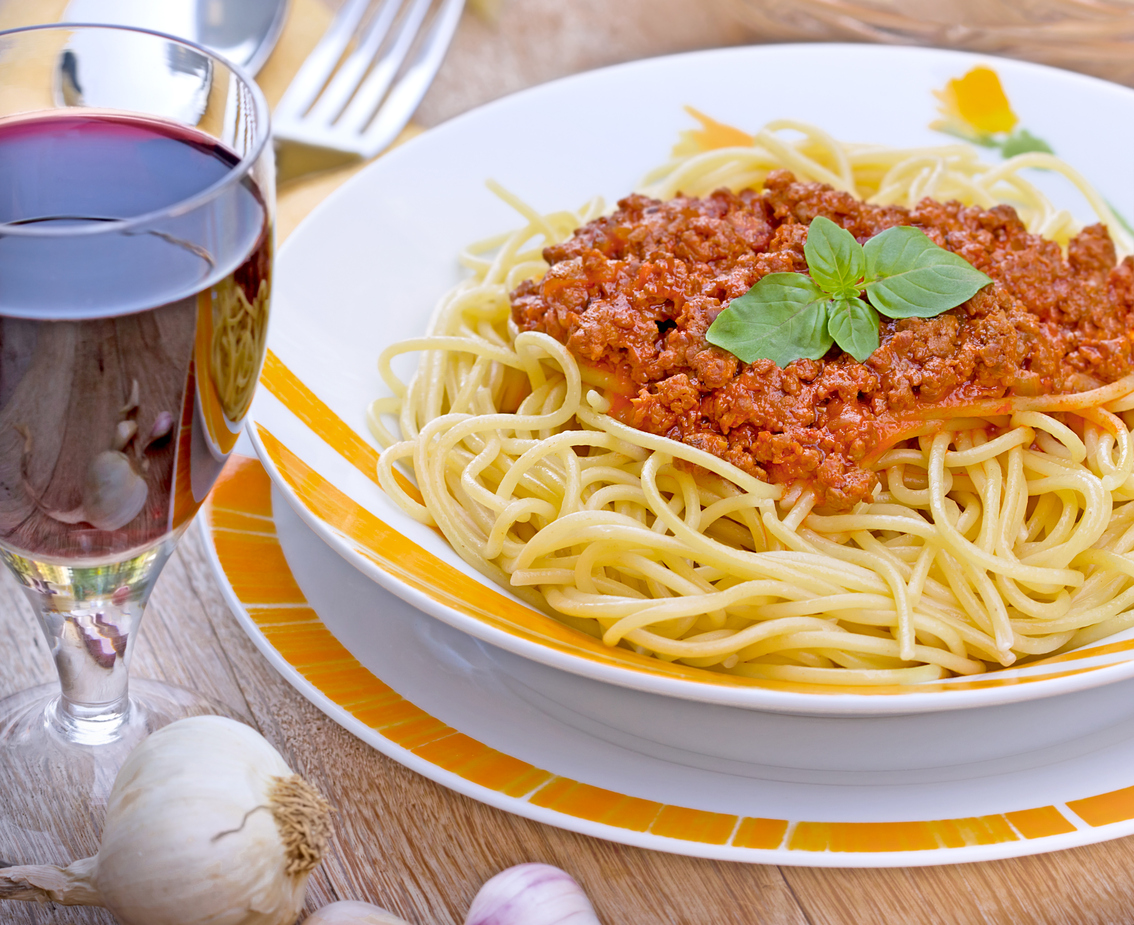 You can use stock alone, but adding about ½ to 1 cup of wine really helps balance out the heavier flavours of the meat. The good news is, it really doesn't make much difference whether you choose red or white – so go with whatever you have on hand.
5. Add Mushrooms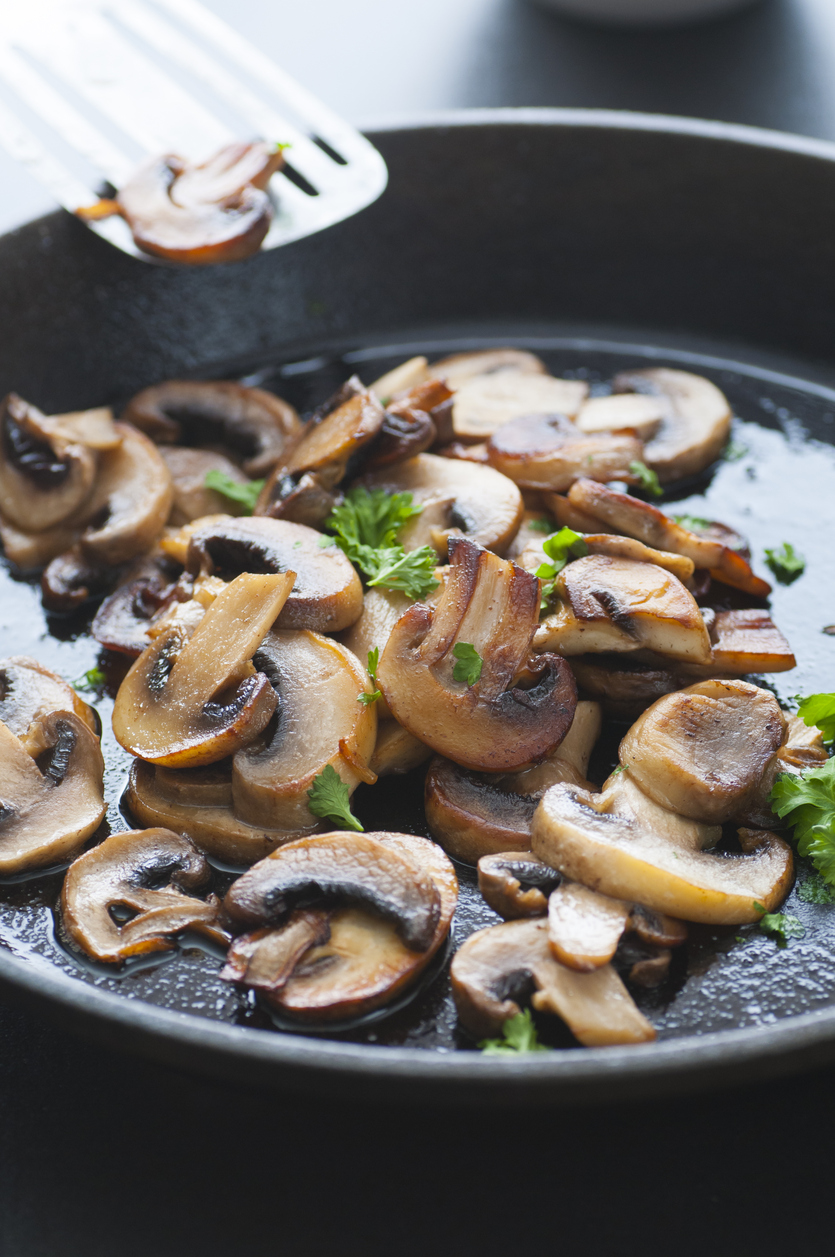 What most people love about Bolognese is the depth of flavour. A great way to punch things up a notch is to add a packet of rehydrated porcini mushrooms. Just cover them in boiling water and set aside for 10-15 minutes before draining, chopping, and adding to your pot after browning the meat.
6. Pour In Some Milk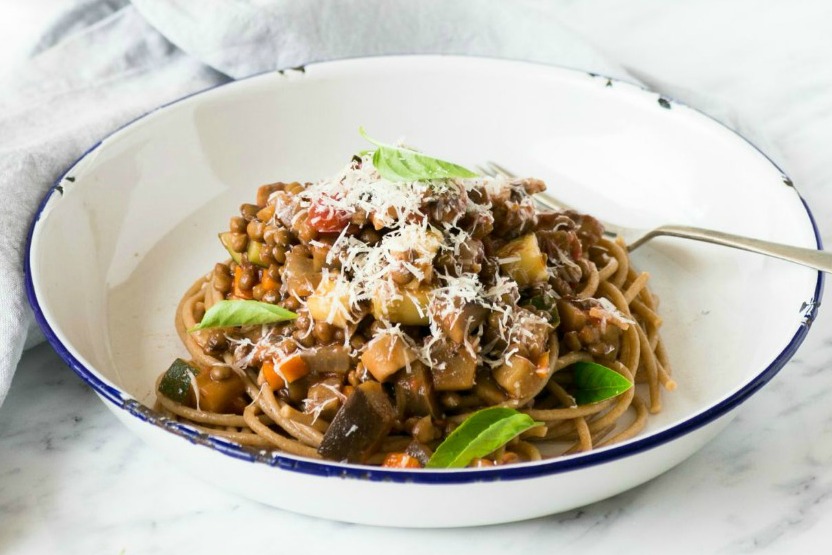 Yes, milk! Try splashing some milk onto your Bolognese just before serving, and then give it a good stir. It will give your Bolognese a nice silky texture.
7. Mix Up Your Meats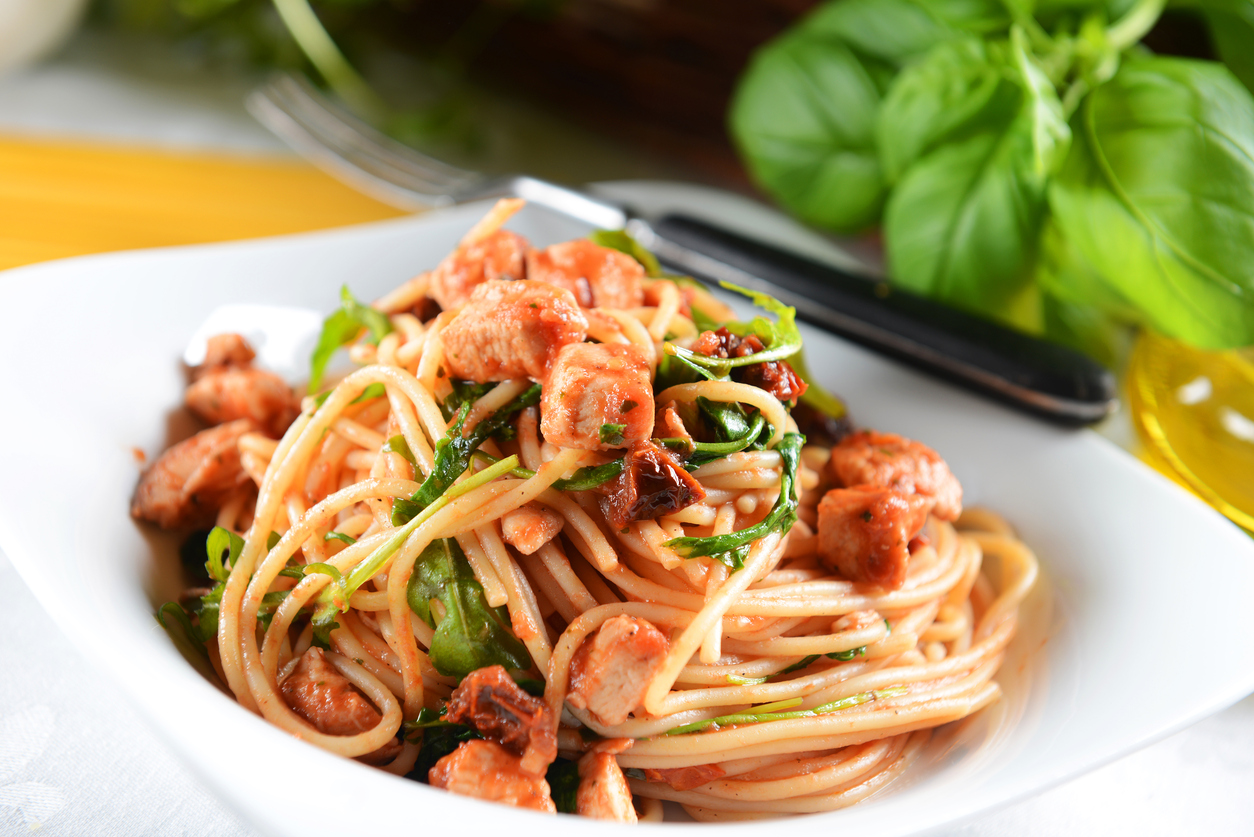 There is no reason to go for 100 per cent beef mince in your Bolognese – you could try chicken, prawns and chorizo.
In fact, you can buy a combination of pork and veal mince in the supermarket that is specifically designed for Bolognese. Experiment with different types of mince and meats until you find what works for you and your family.
Want to read more about what is in mince and which one is better for you? Click here.
8. Try Zoodles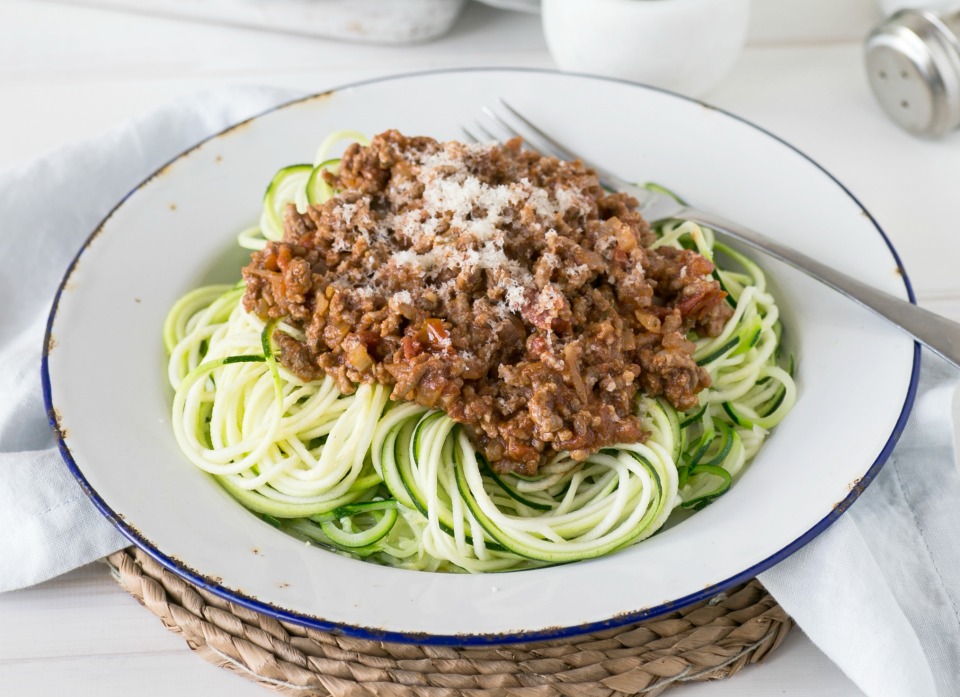 Just when you thought you couldn't add any more veggies, we suggest zucchini noodles! These are a great way to add another serve of veg to your Bolognese. Not all kids will go for it, but why not try it, or just offer it to the adults?
You can also try peeling the zucchini first before spiralising it (or use a veggie peeler for ribbons) and then offer half zoodles half spaghetti so that it will look more like spaghetti.
Try our recipe here for a simple Bolognese with Zoodles.
9. Add Instant Coffee (Yes, REALLY!)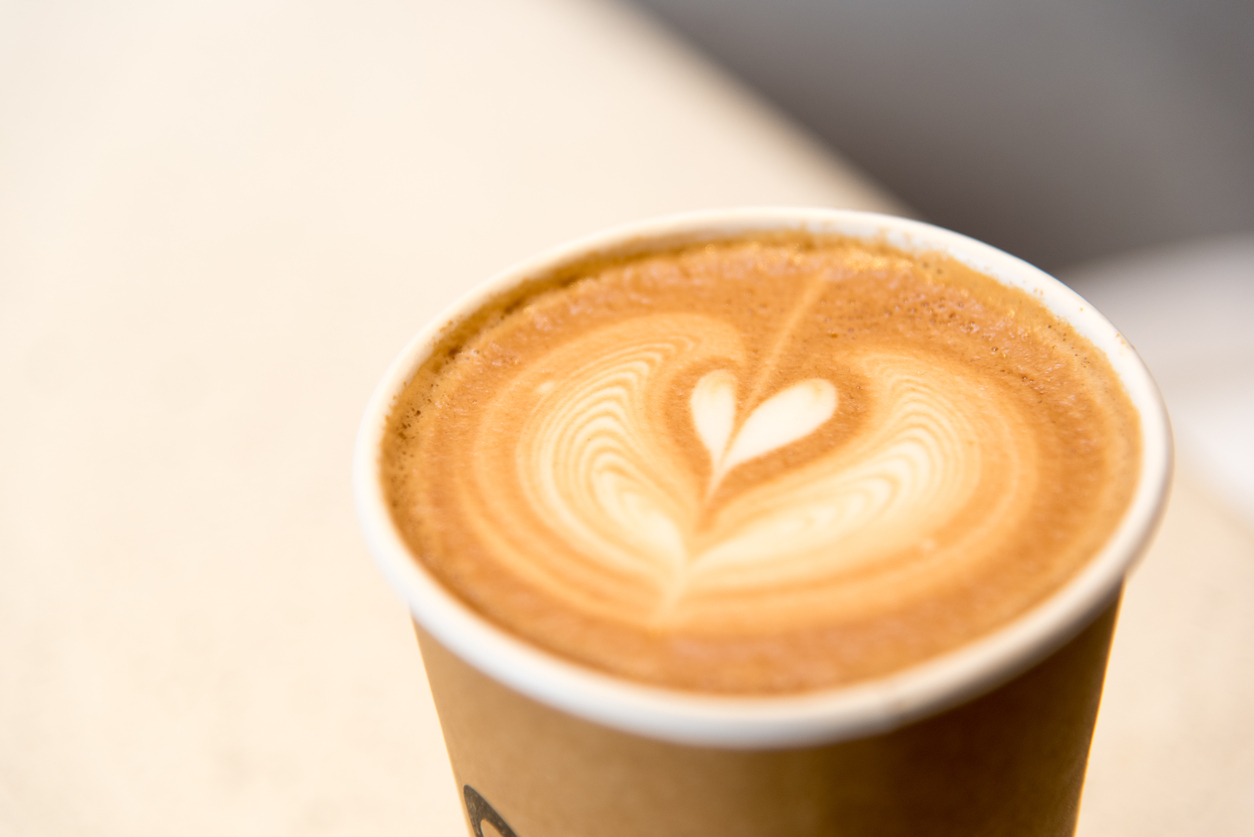 No, we haven't totally lost our minds here. Again, it's about adding more depth to the flavour of your Bolognese. It doesn't taste like coffee, but you will really notice the difference if you add a teaspoon of instant coffee to your hot stock before adding it to the pot.
10. Include Dark Chocolate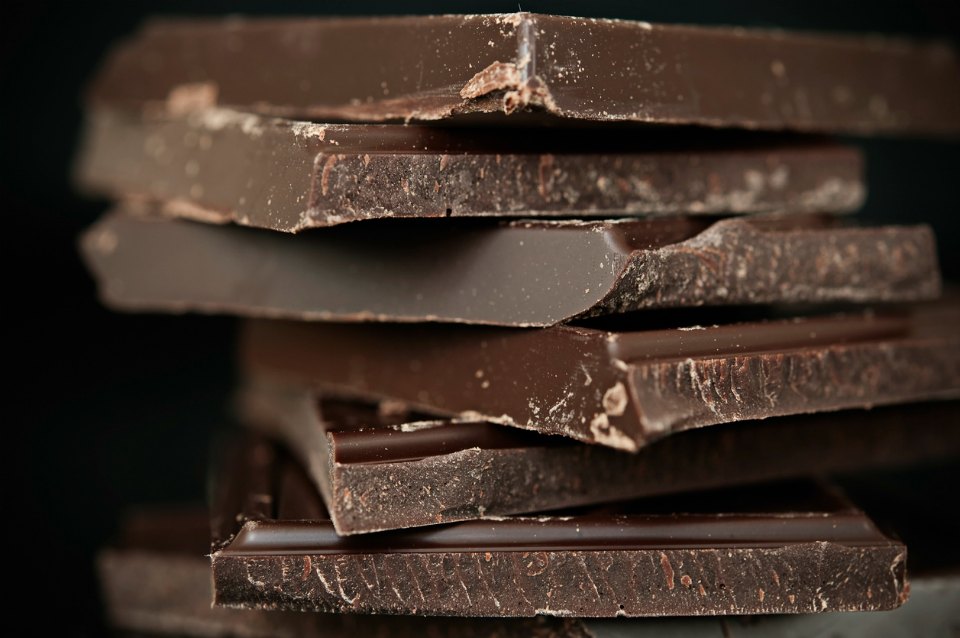 You may have heard of dark chocolate being added to Mexican dishes, but it can work with your Bolognese too.
Simply grate a square of dark chocolate (at least 70%) over your pot, then stir it through, just before serving. The sweet chocolate helps to balance out the acidity of the tomatoes. You could also try using ½ a teaspoon of cocoa or cacao instead.
11. Forget The Pasta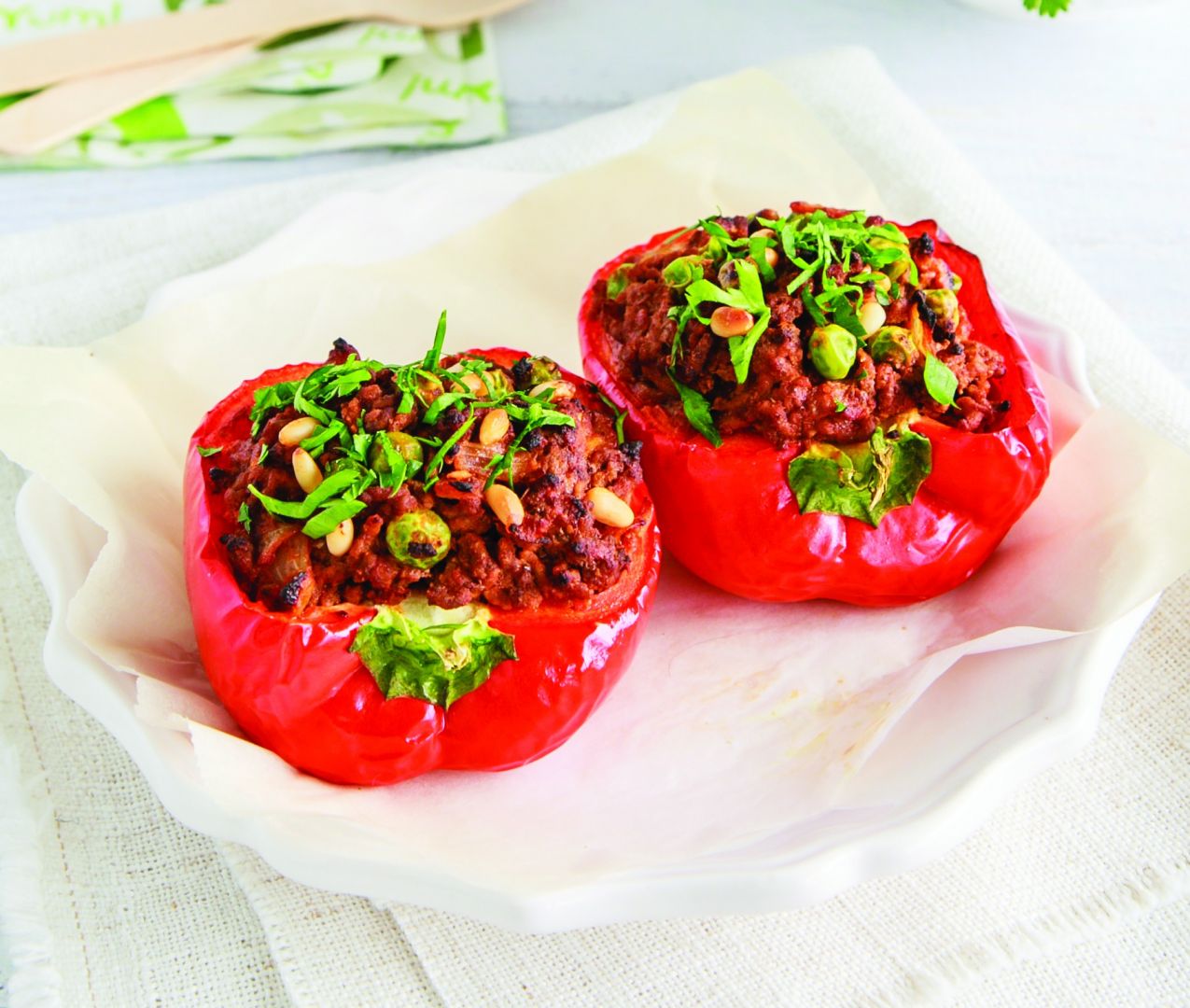 Who says you need to serve it with pasta or noodles at all? Bolognese works so well in other ways too – on top of a jacket potato, with brown rice and salad, on a wrap, in a taco. check this out for more healthy spaghetti bolognese recipes!
Try mixing it up with some cooked gnocchi, sprinkle it with cheese and bake it in the oven. Or fill some baked halves of capsicum with Bolognese and sprinkle with fresh parsley. It's also fab when made into a toasted sandwich with a sprinkling of cheese.
You can find these recipes on our 28 Day Weight Loss Challenge.
Tired of wondering what to cook?
Now you can easily meal plan with our personalised plans & over 6,000 family & budget friendly recipes catering to a wide range of dietary requirements.
The Healthy Mummy is a holistic program to nourish your body with nutritious food and help you stay active in your busy, everyday life. Yours and your families well being should be a priority so let us take the hassle out of it.
Unlock the key to sustainable life changes that will leave you feeling your absolute best.