Mum makes a whole week's worth of mouthwatering meals for just $100!
Mum shows how she makes a weeks worth of meals from the Healthy Mummy 28 Day Weight Loss Challenges for her family of four. Check out what she made!
Feeding a whole family in Australia can get expensive, but thankfully Healthy Mummy mum Anna Kaufman is here to share how you can save yourself both time and money.
The meal prepping mum has made a heap of delicious meals from the The Healthy Mummy's 28 Day Weight Loss Challenge for her whole family – and it cost just over $100!
Check out all of her mouthwatering creations below…
Mum makes a whole week's worth of meals for just $100
Please note, these prices are based on grocery costs in December 2022.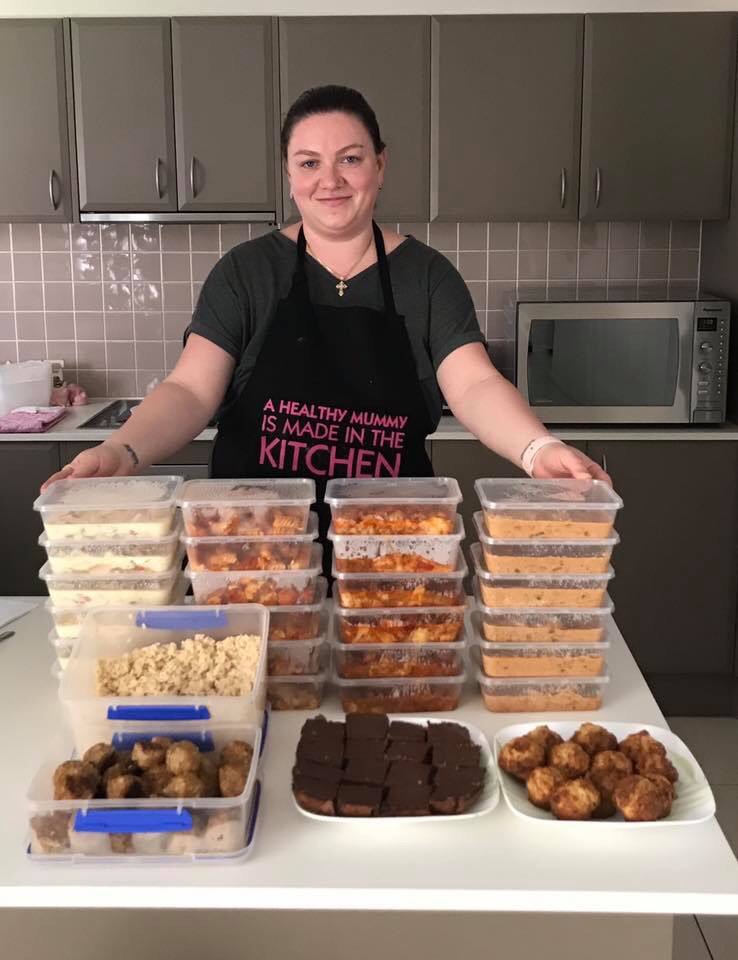 At The Healthy Mummy, we love it when our community members share their amazing meal prep success with us. We know first hand the benefits of meal prepping.
As Anna has discovered, meal prepping saves her time and money and what's more, helps her stay on track with her weight loss success.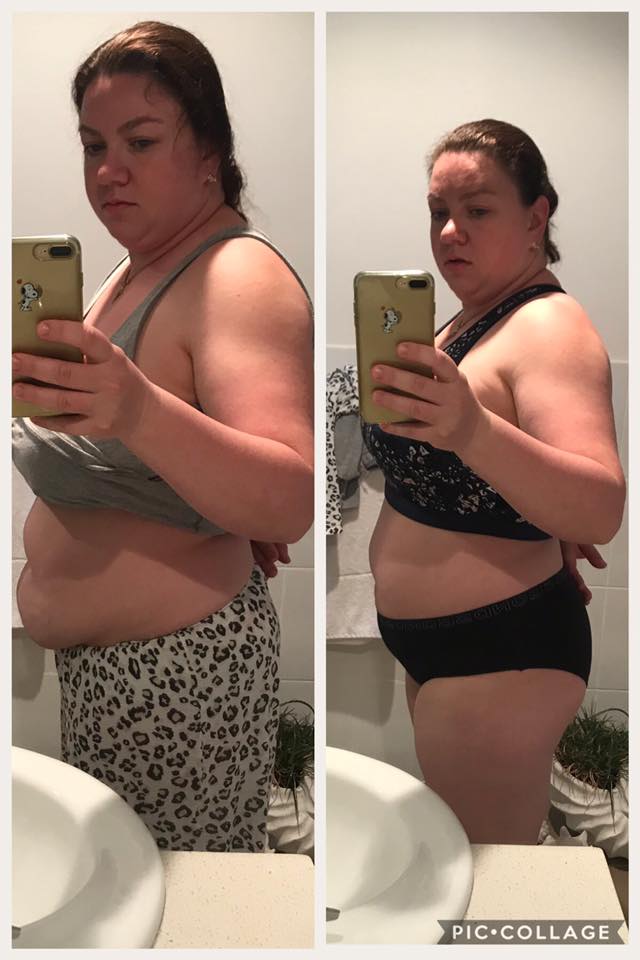 Despite suffering an under active thyroid she has already managed to lose 10kgs in just nine weeks following the recipes on The Healthy Mummy 28 Day Weight Loss Challenge and by drinking The Healthy Mummy Smoothies.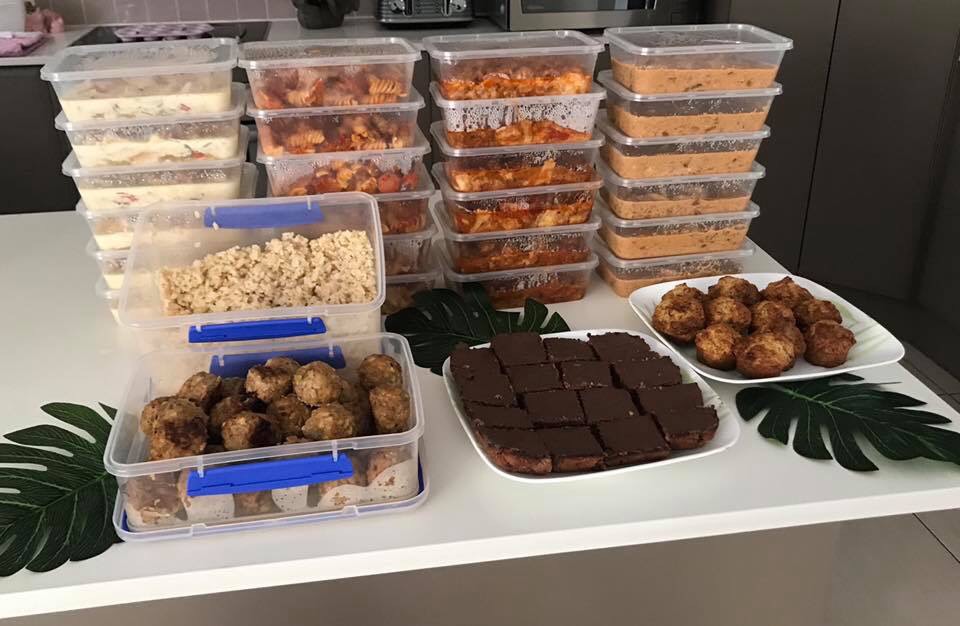 Meal prepping saves Anna time and money
Anna says, "It's amazing how much money I'm saving by doing meal prep every week. I spent just over $100 on groceries this week and this is what I made.
"It took me a few hours on Sunday night and a few hours today".
Here's what she made:
6 x Chicken Boscaiola (instead of two fried chicken rice and two chicken mignon)
Chicken Boscaiola is a creamy chicken sauce normally served with pasta. In this recipe, we've replaced the pasta with steamed veggies to reduce the amount of carbs you're eating.
You can get the full recipe for the Chicken Boscaiola on the 28 Day Weight Loss Challenge recipe hub.
6 x Sausage and Veggie Pasta Bake
While they might not be an everyday food when you are trying to lose weight, there are sausages and there are sausages.
The cheap snags from the supermarket are not going to cut it if you are trying to lose weight and follow the 28 Day Weight Loss Challenge.
Check out the full recipe for the Sausage and Veggie Pasta bake here.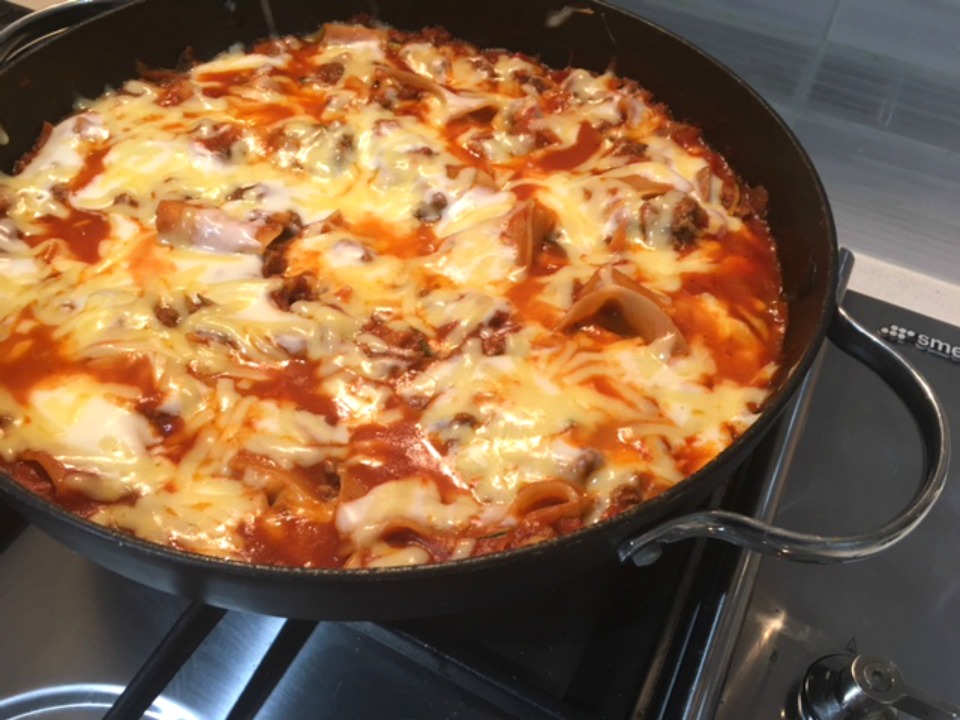 If you want to save time on making a family friendly lasagne, this stovetop method is perfect. The whole thing is cooked on the stovetop which means you don't even need to turn the oven on.
For the full Stovetop Lasagne recipe, click here
This ONE POT recipe for the classic beef stroganoff is perfect. We've made some tweaks to the traditional recipe to give it the same great taste with some better-for-you ingredients. Another delicious beef stroganoff recipe!
Get the recipe for the Beef Stroganoff here
20 x Asian Pork and Veggie Rice Balls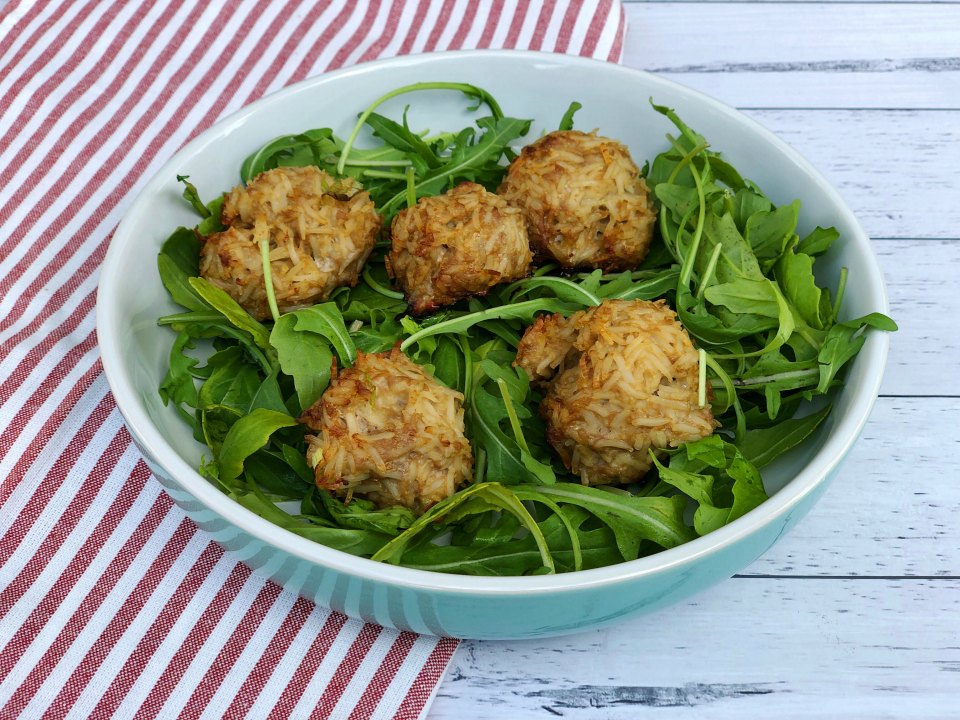 These Asian inspired rice balls are a great savoury snack that can be kept in the fridge for 3-4 days or in the freezer for up to two months.
Just grab 2-3 balls per person and reheat when you want a quick and delicious protein filled snack.
Grab the recipe for the Asian Pork and Veggie Rice Balls here
16 x chocolate coconut slice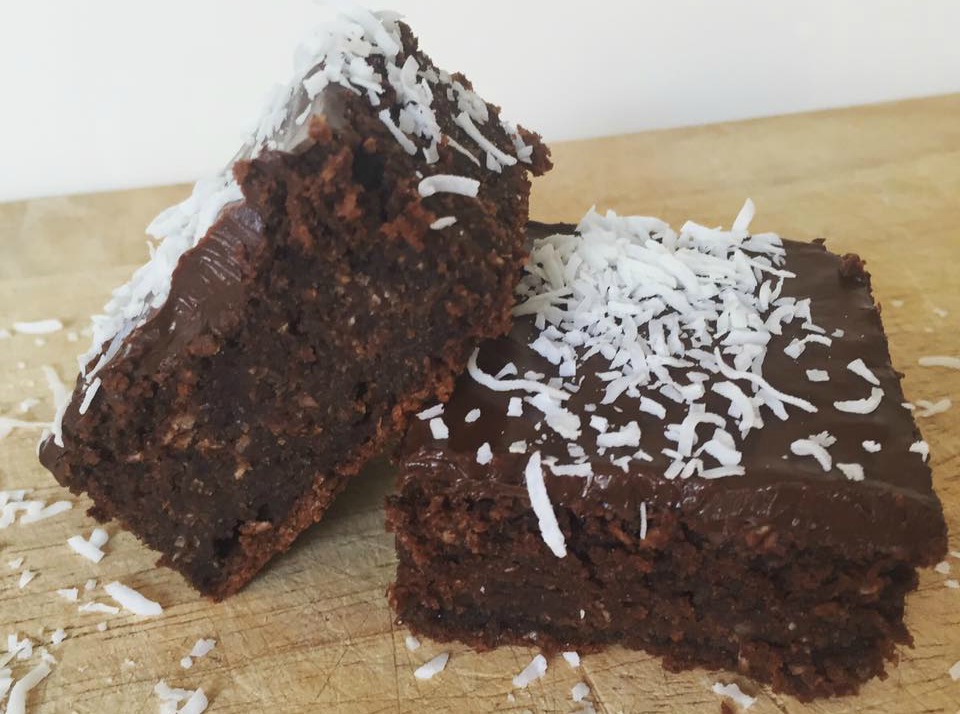 Chocolate and coconut go hand in hand perfectly and this slice takes it to another level! It's rich creamy and gives you a massive chocolate hit.  It's packed with healthy ingredients that won't affect you on the 28 Day Weight Loss Challenge, if eaten it in moderation of course.
Check out the recipe for the chocolate and coconut slice
12 x choc chip banana bread (into muffins)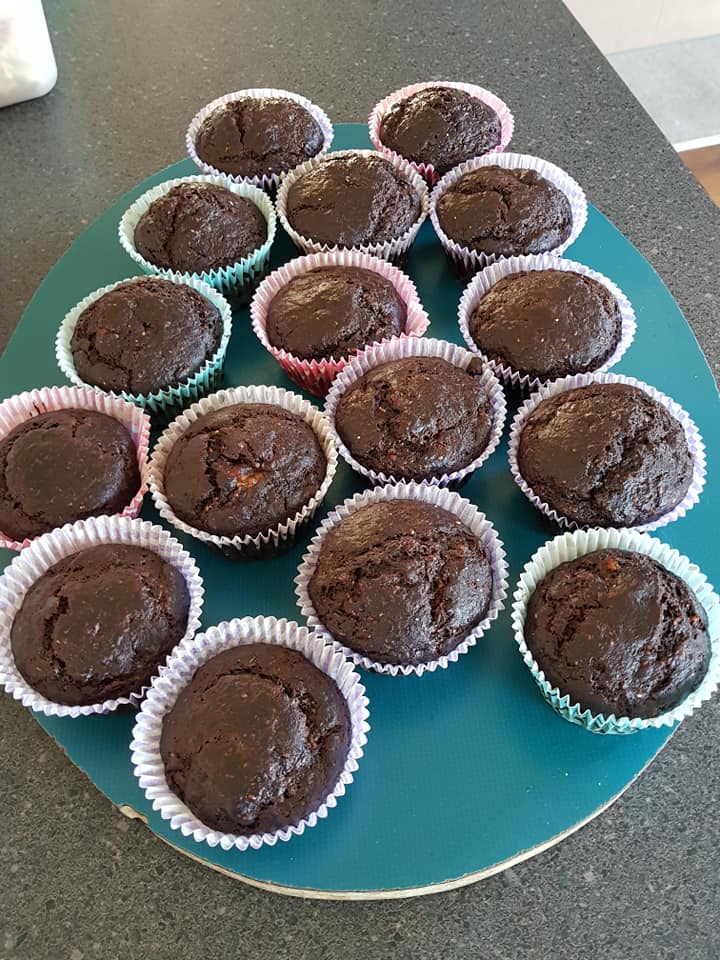 Overripe bananas are ideal for this recipe. It's sure to bring a smile to the face of any child as they open their lunchbox. And the hidden healthy chickpeas make it even more filling.
Recipe for banana chocolate chip cake here
Anna's tips for meal prep success
Freeze half of the meals and enjoy the rest for dinners and lunches during the week.
Use inexpensive containers for meals going into the freezer and better quality containers for the rest.
When possible, use, wash and reuse containers.
If the thought of meal prep scares you start just with the snacks and then as your confidence improves increase amount of meals.
Anna says "I know it can be so overwhelming in the beginning, but when you get used to cooking a few meals, it gets easier and you will be ok.
"Just add slowly – don't try to cook 10 recipes straight away".
To find all of these and thousands more healthy and delicious recipes together with an easy to follow exercise program, simply join The Healthy Mummy 28 Day Weight Loss Challenge.
Thank you Anna! The Healthy Mummy team just love your organised approach to meal planning and grocery shopping.
If you like Anna's tips you might also enjoy – 15 Tips to save money on grocery shop.