Meal Prep Queen Sascha restocks her freezer with this amazing meal prep
Meal Prep Queen and Healthy Mummy Sascha knows the importance of a good meal prep when trying to stay on track. So when she recently moved house and had to empty her freezer stash it was time to restock with another meal prep.
Our Meal Prep Queen Sascha Farley has got meal prepping down to a fine art. She gives us meal prep tips and ideas on how to stock our freezers with delicious recipes from The Healthy Mummy 28 Day Weight Loss Challenge recipe hub.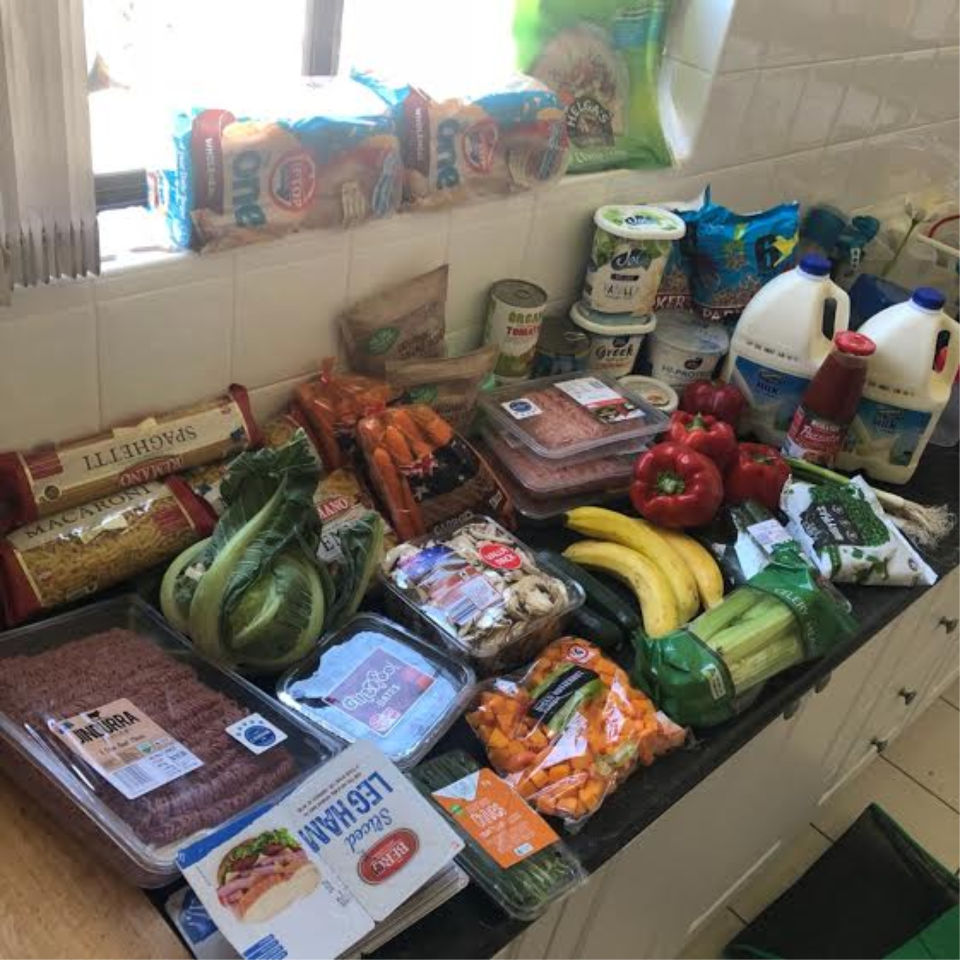 Meal prepping for the freezer stock
Sascha had to restock her freezer stash after recently moving house so she spent around two hours in the kitchen whipping up 61 Healthy Mummy meals for her freezer.
"We moved house which meant emptying the freezer which left me excited to start afresh!"
Sascha says that for this meal prep and freezer stock up, she spent $150 which also included her week's worth of food!
Sascha's amazing meal prep
For not much time or money, Sascha got a lot out of her food prep thanks to The Healthy Mummy 28 Day Weight Loss Challenge simple recipes, a bit of planning as well as practice! "It's important for us to have healthy go-to meals in the freezer for busy times!" Sascha says.
"The way I put this together so quickly came down to multi-tasking. I knew the oven recipes would take the longest so I popped the pasta on the stove while I prepped the veg etc for all the recipes." Sascha explains.
"One pot spaghetti all went in and on the stove top first and the San Choy Bow, as soon as the pasta was done the tuna bake went in the oven," she adds.
She says that the San Choy Bow was done first so came off to be served and cooked and The Healthy Mac and cheese veg was softened with the veg stock while she cooked, the Mexican Lasagna meat – which then went in the oven as soon as the Tune Veg bake came out!
"By now the San Choy Bow is done, tuna veg bake is done, one-pot spaghetti bolognese is done and the Mexican lasagna is still in the oven."
"This is when I finish the mac and cheese which comes together as soon as the cheese crisps on top of the Mexican lasagna!" she adds."And DONE!"
Her final piece of advice for anyone who wants to try and do their own meal prep, "keep it simple and straightforward. Choose recipes that use different cooking methods and bulk cook!"
Read more of Sascha's meal prep tips.
What did Sascha make?
12 x Tuna Pasta Bake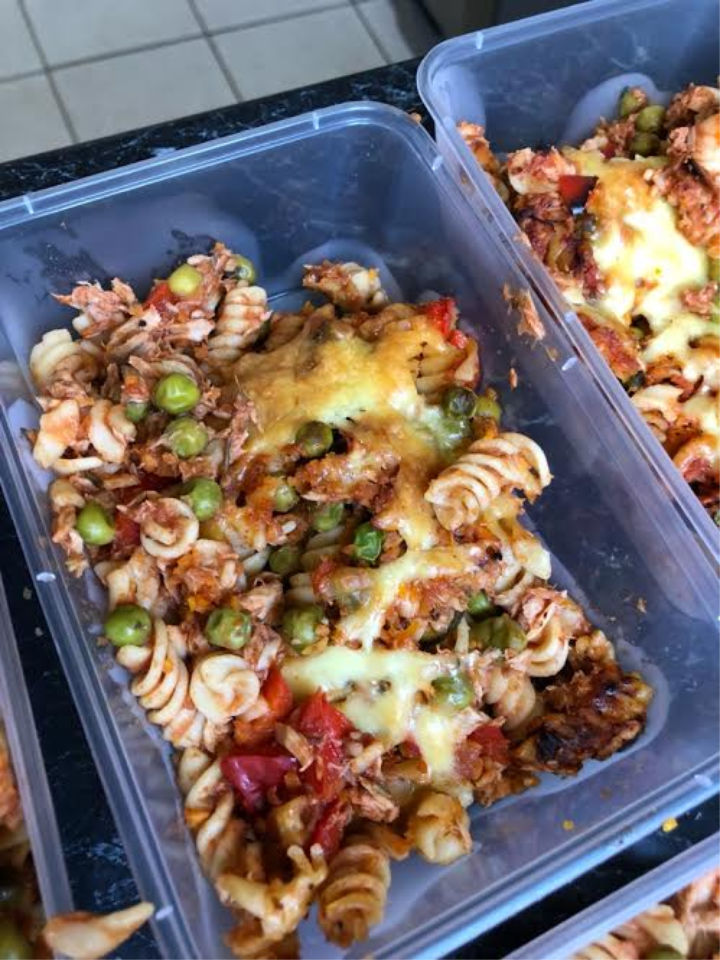 You can find this recipe on The Healthy Mummy 28 Day Weight Loss Challenge recipe hub.
12 x Mexican Lasagna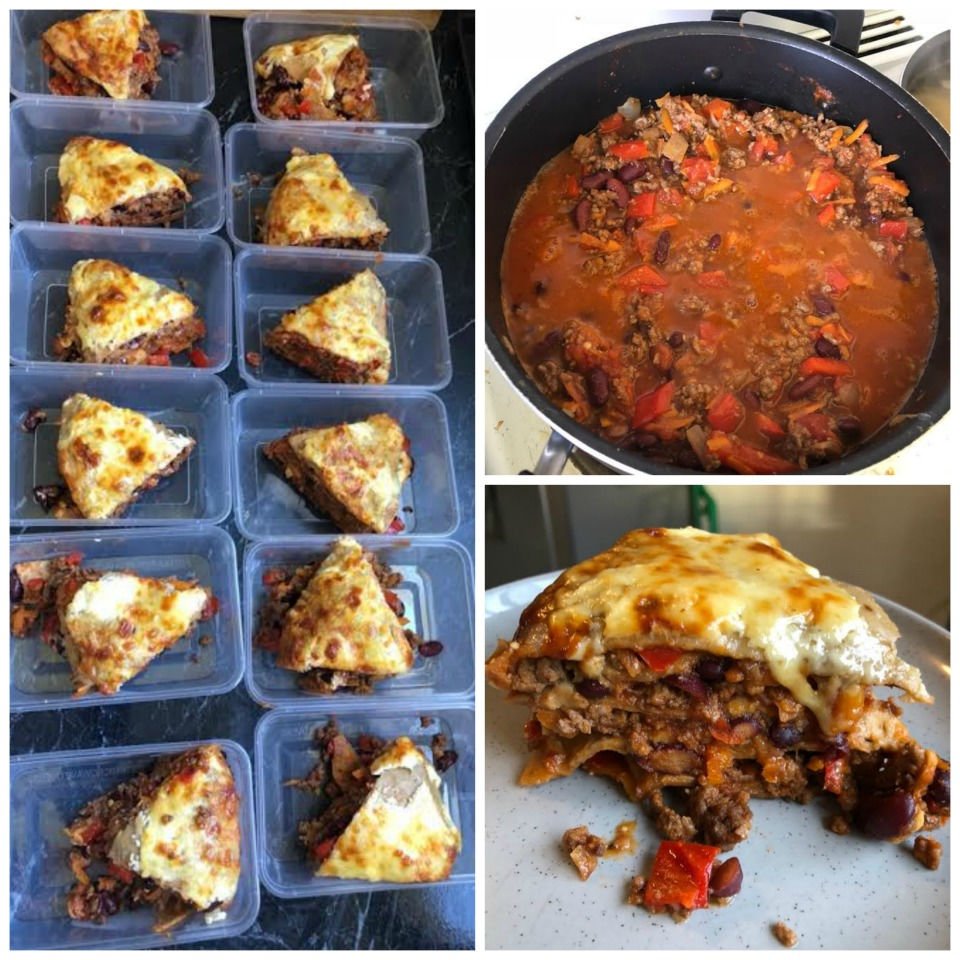 You can find this recipe here.
10 x San Choy Boy using Pork
15 x Kids Approved Healthy Mac and cheese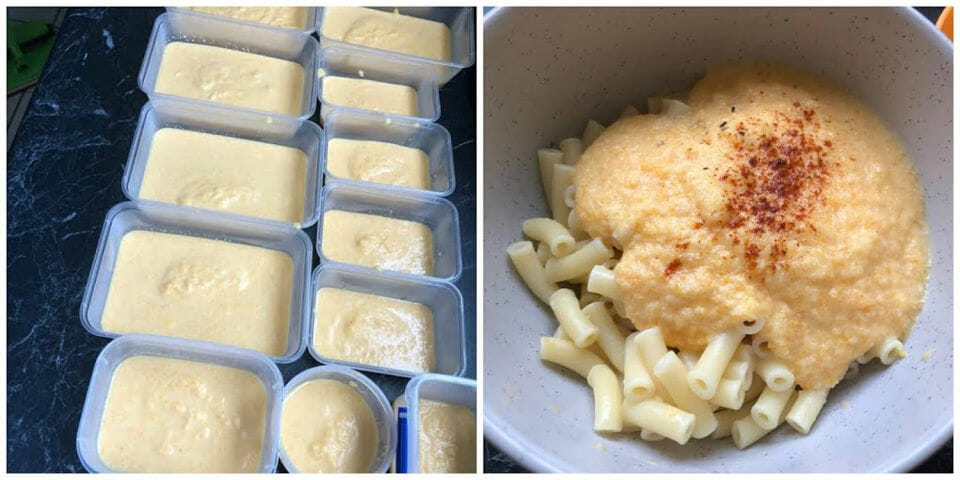 12 x One Pot Spaghetti Bolognese
Making desserts
Sascha also managed to whip up some flourless chocolate cake into muffins.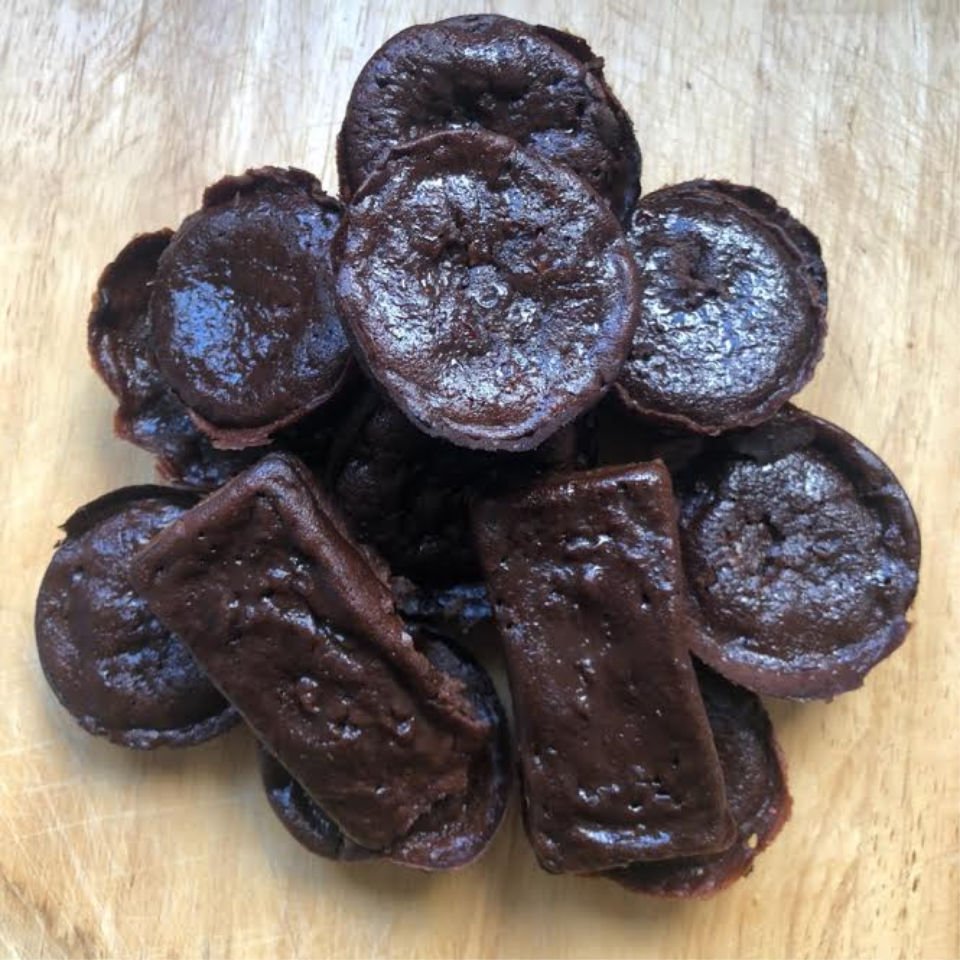 As well as the Panacotta using Greek yogurt and raspberry flavoured jelly!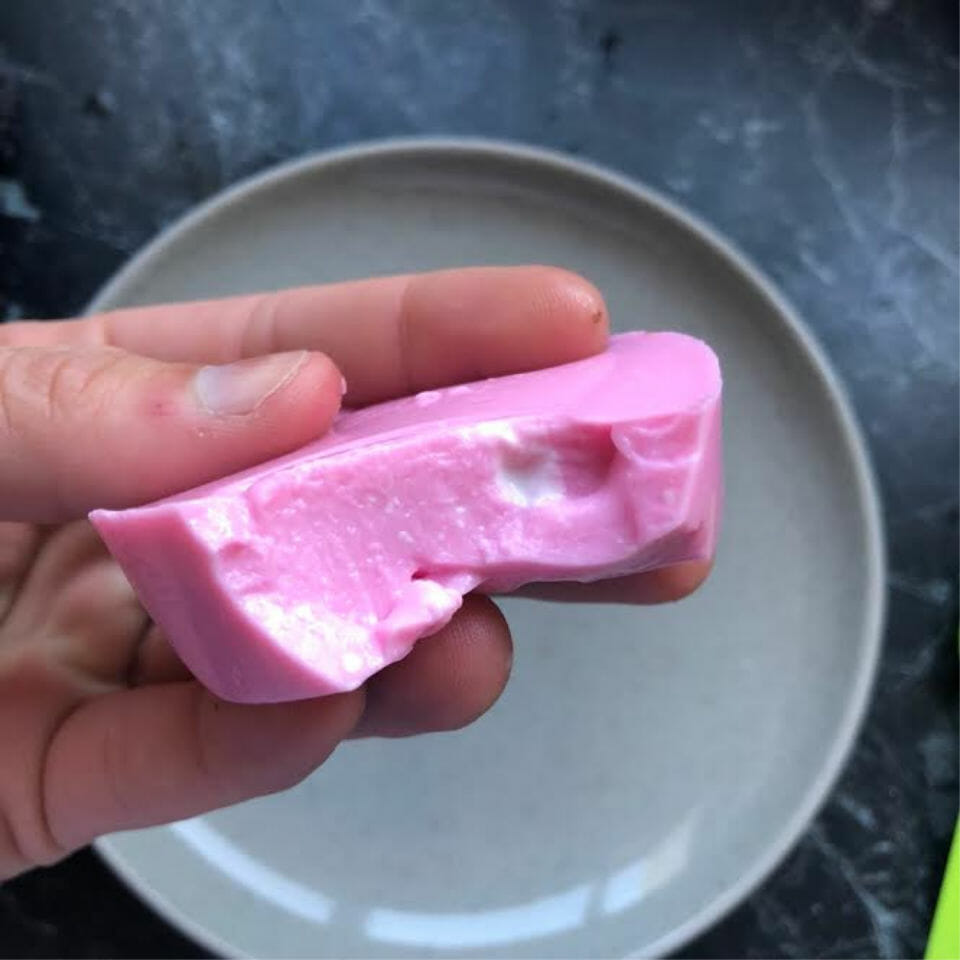 Want to access thousands of recipes like this?
Love the sound of this delicious recipe? Want access to thousands and thousands MORE healthy recipes just like it? Then be sure to check out our 28 Day Weight Loss Challenge.
Our 28 Day Weight Loss Challenge is a family-friendly, breastfeeding-safe program designed FOR MUMS to help them tackle their health and lose the baby weight.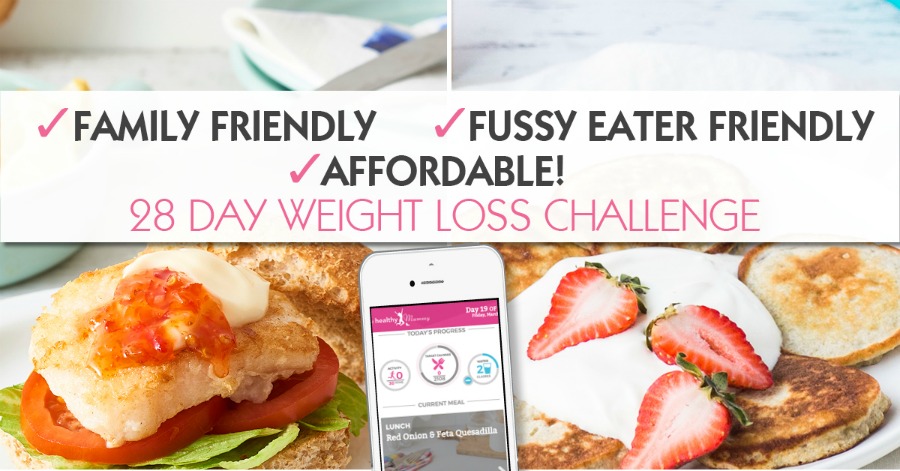 Learn more about our 28 Day Weight Loss Challenge HERE.