Mum shares her tips for success after losing 20 kg
This busy FIFO mum shares her tips for weight loss success thanks to the 28 Day Weight Loss Challenge.
This busy FIFO mum shares her tips for weight loss success after losing 20 kilos thanks to the 28 Day Weight Loss Challenge. 
"Don't give up! Six months ago you would have given anything to be where you are now."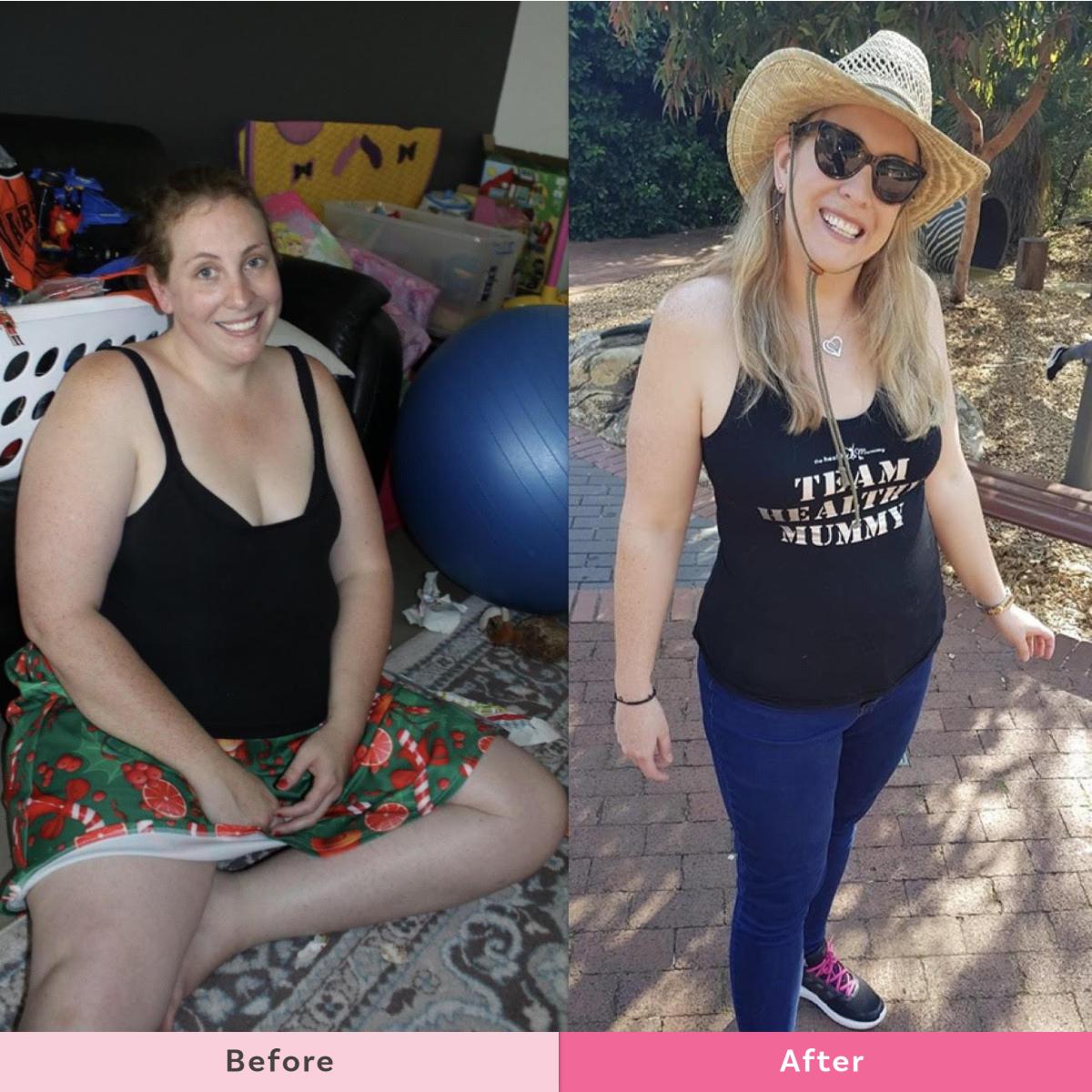 Mum shares her tips for success after losing 20 kg
Tabitha Langdon is a 30-year-old mum of two boys living in Perth, WA. She is a busy Geologist and has spent many years working on the mines doing fly in fly out. As a result, Tabitha says she completely ballooned in weight thanks to the massive spreads of food that were always available (and lack of self-control) as well as her hectic lifestyle.
Tabitha shares, "At the beginning of the year I decided it was time to take better care of myself and work on my health so that I could be a better mother for my sons, I wanted to be able to run around and play chasings or go to the beach and not feel self-conscious."
Tabitha has lost around 20 kilograms in the last 8 months. "It definitely hasn't always been easy especially with my baby bringing home every possible illness from childcare and sharing it with me," says Tabitha.
"I've definitely been able to see and feel the benefits of the Healthy Mummy 28 Day Weight Loss Challenge. As contradictory as it sounds, doing the exercises really does give you more strength and energy and I find I can handle the daily craziness of mum life better.
"I started off following the 28 Day Weight Loss Challenge. I had to alter the menu plans to work around the kids but I stuck with the fitness programs as best as I could and slowly but surely I got better.
"Slowly I found myself able to do something that perhaps I wasn't able to do the week before or couldn't do very well. After a few months, I had the confidence to move up from beginners to advanced and I love feeling stronger (I swear my arms had the same strength as cooked spaghetti when I started).
Tabitha adds, "I love being able to use the 28 Day Weight Loss Challenge app to track what I've eaten or what I'm planning on eating. I also love the menu planning ability because what mum isn't sick of trying to decide what to cook for dinner?
"We have our favourite dishes (anyone who's had the Ravioli or Mexican lasagne will know what I'm talking about) but it's also great for giving me new ideas to try. The variety of exercises is fantastic and I love having options to make the workouts just that little bit harder (if I feel up for it) or maybe not quite so hard if I am having an off day or haven't had enough sleep."
Healthy Mummy Smoothies
Tabitha says when she returned to work, two months after she started Healthy Mummy, she had lost around 8 kilograms.
"I started using the Healthy Mummy Smoothies for breakfast on workdays due to how crazy mornings were to get myself ready and the two kids dressed and fed and off to childcare. The smoothies are so versatile and I love that I can pick the smoothie flavour and then add a couple of extra bits and pieces depending on how I feel (my favourite extra ingredient is frozen banana). I currently love the choc mint smoothies and I'm really looking forward to trying the sneakylicious smoothie."
Tabitha's favourite recipes
Tabitha says she loves that she still gets to eat all of her old favourite meals. The Beef burgers are a huge hit with hubby (and herself), she also enjoys the Healthy nachos and says the Mexican lasagna is seriously delicious!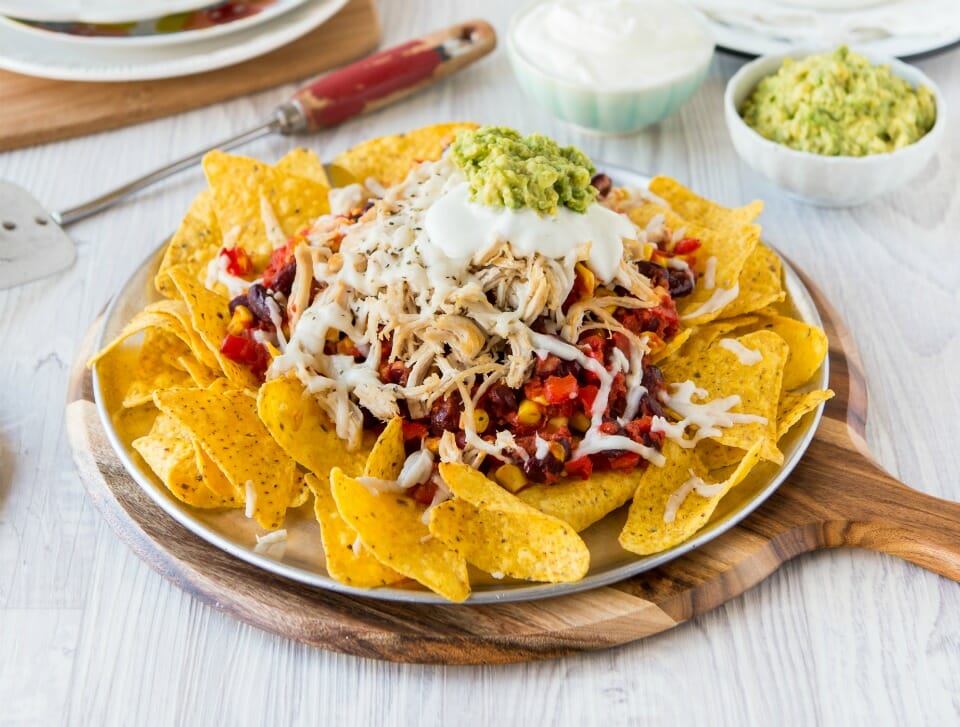 Tabitha's top tips
Preparation! One tip for success would definitely be meal prep, and I know everyone says this, but it's true. On the weekends I bulk make and freeze dinners for the weeknights because, by the time we all get home from childcare and work, the kids are in no mood to wait for dinner. I also love having a large variety of snacks in the freezer that I can grab quickly in the morning before work for morning and afternoon tea (or if I'm having a sugar craving but don't want to fully give in). I LOVE the Weetbix slice, Peanut bubble crunch, and the Cheese and bacon muffins.
Don't give up! Just because you had a bad day, or even a bad weekend, doesn't mean you should give up. Life doesn't always go how we expect it. I lost a beloved family member in July and the next day a water pipe in my roof burst causing significant damage to my floors and an insurance headache. Around this time, due to my kitchen looking like a construction zone from the drying equipment, we bought dinner a couple of times and that's OK because this change I've made is for the long term, it's a lifestyle change that I have committed to, not a short term solution. I was able to start cooking properly again once I could properly access my kitchen without worrying about tripping over everything.
 Progress shots! Definitely take those photos and measurements. I'm kicking myself for not getting better photos at the beginning. There's nothing better than people telling you that they can see your changes but it can be really hard to see the changes yourself, we are our harshest critics.
Join the Healthy Mummy Community! I love the Healthy Mummy Community on Facebook. I love seeing everyone's stories and feeling inspired by how amazing everyone is doing. Everybody is so supportive of each other and I love the tips and tricks that everyone shares.
Tabitha adds, "For the mum who feels like giving up, don't feel like you failed because you're struggling.
"Being a mum is so hard and weight loss isn't easy. I saw a picture that I love that said: "Don't give up, 6 months ago you would have given anything to be where you are now". Remember that every little bit counts, whether it be actual weight loss or just the fact that you did that little bit of exercise. Not all victories will be scale related. Our main aim is to feel better about ourselves and live longer, healthier lives, enjoying the time with our families."
Join the 28 Day Weight Loss Challenge
The no.1 mums only health, fitness & weight loss program
Take part now in the 28 Day Weight Loss Challenge – made for BUSY mums!
It is like a PT, Coach, Nutritionist & Chef – ALL IN YOUR POCKET – with EASY to follow food & fitness plans
You get unrestricted access to :
● Nutritionist & chef designed weekly meal plans
● Personal Trainer crafted At-home workouts- 28 minutes and under
● Daily Motivation from My Coach
● Personalised Shopping lists to make life easy
● Over 4,000 healthy and delicious recipes at your fingertips
● REAL TIME support from The Healthy Mummy Team and OVER 200,000 other mums