Mum shares beautiful reason to love your body plus tips for other mums
Mum Amy shares how she has a new perspective on how to love herself and her body. Plus she offers some tips to help you mums love your body through self-care and self-love.
We love how loving and supportive The Healthy Mummy community is! And we love when mums share the love with other mums in this community.
Recently mum Amy Russell shared a beautiful post about loving her body and loving the support she has gotten from The Healthy Mummy community following the birth of her fourth baby as well as this beautiful photo of her and her bub.
Read the beautiful message of her post below as well as some tips she shared to help other mums get some self-love and self-care.

Amy's call for mums to love the bodies that grew their babies
Amy said in her Facebook post, "I've housed four beautiful daughters from 2014-2018 and I've been so so insecure of my body after the birth of my fourth daughter back in September 2018.
Why is my body not bouncing back as fast as those celebrities? Why do they look like they've never even been pregnant? What have I done wrong? These are all the questions that go through my head every second of every day.
I've been so hard on myself and need to think that I've had four babies in four years. They are all healthy and so well loved which is all that matters. Being a mother is the most amazing, most rewarding thing and we should all embrace it, stretch marks and all
I let myself go when I was pregnant with Olivia. But I'm determined to kick ass again and lose the 30kgs I need to!
This group is my safe place, a place I can come and read other motivational stories and my god, you ladies are SMASHING goals!!
Thanks for being the best group there is and always making myself and other ladies motivated! Because we can do it and we will do it!!!!"
She later added to her original post, "WOW THE COMMENTS I HAVE RECEIVED ARE SO SO BEAUTIFUL AND I CANNOT THANK YOU ALL ENOUGH!!! HONESTLY, HAVE BOOSTED MY CONFIDENCE AND MY HAPPINESS, THANK YOU ALL SO SO MUCH."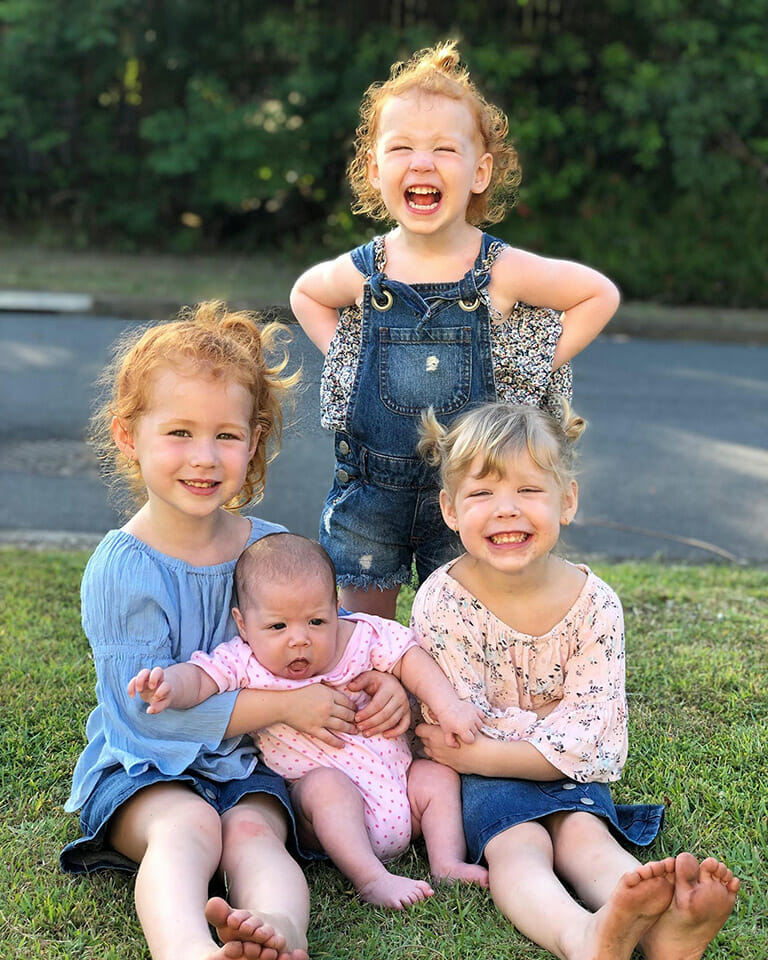 Some mum tips on taking care of yourself
Amy shared with us her top tips for other mums to help them get some self-care and self-love in their lives.
She said, "For me, some days feels like it's on repeat and I dread the next day because it's the same thing every single day. It gets boring for not only myself, but for my young daughters as well. You need to make sure your self-care fuel gauge is all the way up! You need to take care of yourself as well.
1. Make time for your friends.
See if a family member can spend some quality time with your kid(s). Make sure the friends you hang out with are friends that make you feel happy and feeling good afterwards. You don't want someone that drags you down or create unwanted feelings like insecurity and anxiousness.
2. Get outside and spend some time in nature!!
Honestly, I find walking outdoors so so refreshing and extremely relaxing. It's extremely beneficial too! Try to find some time when your kiddy is due for nap time and pop them in the pram and go for a nice stroll. It's amazing to recharge.
3. SLEEP!
You need to make sure you're having enough sleep especially when you have little ones! Even if that means napping when your baby or kiddy naps, do it. Lack of sleep can cause major problems, mentally and physically. Weight gain, anxiety and depression are all major factors playing in this part.
4. Exercise!!
Yes it sounds absolutely dreadful and time-consuming but honestly it's not! You need to keep yourself healthy and happy. Even a walk around the block is better than nothing, or some yoga! The Healthy Mummy offers a massive range of exercises when you're limited on time and this is what I find extremely helpful!
Bonus TIP: Last but not least. Love your body! It's beautiful! It created life! Who else can say that!? We created beautiful healthy human beings. I'm not saying you have to enjoy all the changes because let's face it, it's hard and it's rough. But honestly, you are beautiful, your body is powerful and your children are perfect. Remember your babies look up to you as there role model, they learn from you mumma! Self-love is the most important tools you can teach your babies."
Thank you so much Amy for sharing this beautiful message! We couldn't agree more.
Enjoy the support of other mums just like you!
If you are looking for support from other new mums, who may be having the same anxieties – be sure to check out our NEW MUMS FACEBOOK SUPPORT GROUP.
The Healthy Mummy has multiple private and JUDGEMENT-FREE groups you can access (for free) and exchange tips, tricks and experiences with other new mums.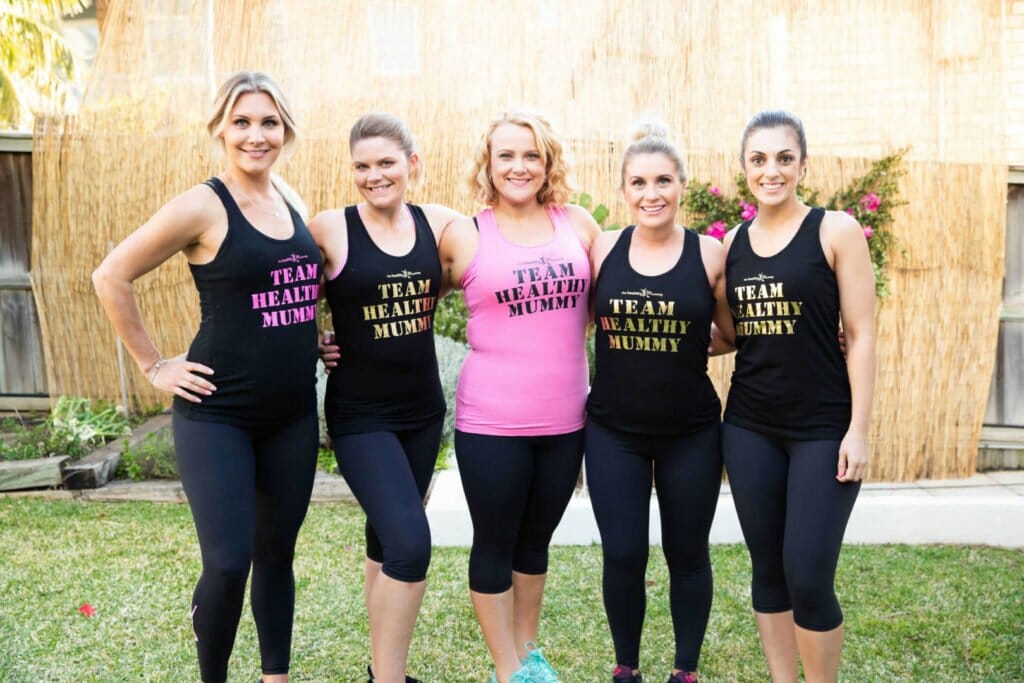 You can learn more about our other Private Facebook Support Groups and Facebook Pages to follow HERE.