This mum wows her family with healthy Christmas treats
Mum Libby Butler has become more adventurous with her food and she is more open to trying out new things. And this is exactly what she did when making a platter of Christmas treats for a family gathering.
Libby Butler is a 28 Day Weight Loss Challenge mum who has become more adventurous with her food and she is more open to trying out new things.
Despite this new adventurous spirit, her family is particularly happy that they still get to eat their favourite things!
This Christmas, there was no stopping her when it came to trying out new and healthy treats.
She prepared this Christmas dessert platter for an extended family lunch and it went down a treat!
Making healthy Christmas treats
Libby made double batches.
"These will cover the various Christmas get-togethers we have over the next few days," she explains.
Gingerbread People
Did you know that your gingerbread cookie cutters can also help you create festive reindeer, it's all about how you decorate them. Libby chose to stick to the traditional gingerbread men for her platter.
White Chocolate and Apricot Slice
This delicious recipe has just five simple ingredients, and the kids will love them too!
Mint Chocolate Bubble Crunch
This delicious nut-free recipe is the perfect chocolate addition to any platter and it's also great for anyone with nut allergies.
Weetbix slice
This is a Healthy Mummy community favourite and it is yummy and full of guilt-free chocolatey goodness.
Gingerbread balls
It is the combination of dates, nuts, and ginger that makes these scrumptious balls hard to resist! Another delicious Gingerbread Recipe!
Have a healthy Christmas thanks to The Healthy Mummy Festive Cookbook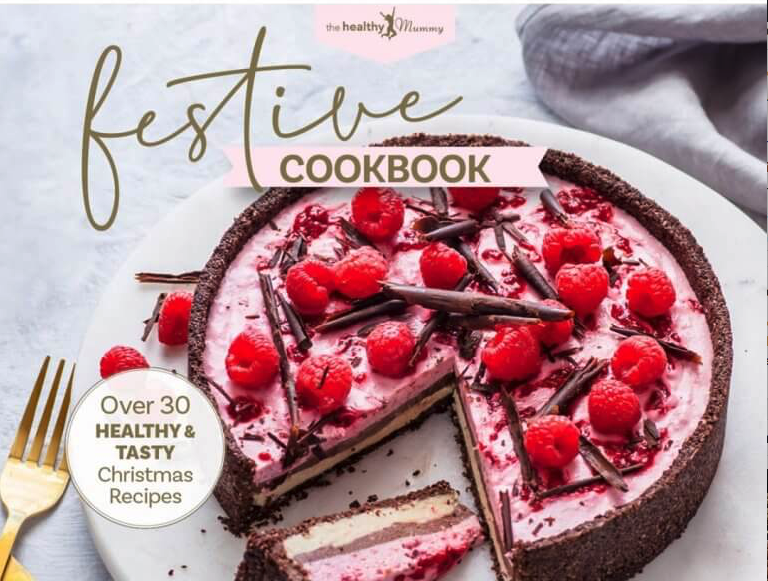 The Festive Cookbook is an absolute must-have this Christmas.
The eBook features everything from how to stay on track during the silly season to dos and don'ts on alcoholic beverages. The book also features a range of healthy yet delicious recipes including Starters, Sides, Mains, Desserts, Smoothies, Leftovers and Cocktails.
However, if you are more interested in accessing thousands of budget-friendly healthy recipes, a weekly meal plan in conjunction with daily exercise programs and workout videos then our 28 Day Weight Loss Challenge may be for you.
Learn more about the 28 Day Weight Loss Challenge.