These mums still can't believe the change in not just their weight loss but their mindset and confidence
We love celebrating the mums in our community. These three mums were part of our 8th birthday celebration and they still can't believe the change they have gone through in their weight loss journey.
We love supporting our mums and sharing their amazing journeys to help inspire other mums.
These three mums have overcome a lot in their weight loss journey and we celebrated this as part of our 8th Birthday photo shoot, but they are still inspiring and supporting our community with their stories.
These 3 mums can't believe they are the same person
Nikita Baxter overcame serious health issues and lost 39kg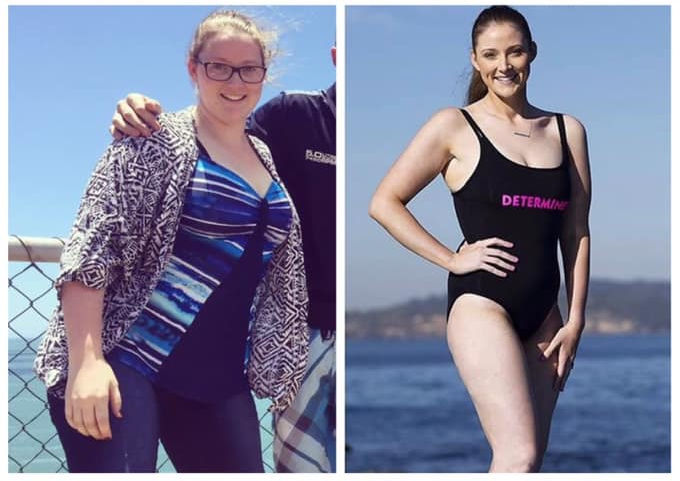 "Some days it's hard to believe I'm the same person as my before! My physical change is just a small portion, my mental growth is next level!
I started my journey at 105kg's, size 22/24, 21 years old, depressed, unhealthy and disgusted in my appearance. I lived for baggy t-shirts and maternity pants. Togs that sucked me in and covered EVERYTHING.
Sitting at 66kg's, size 10, almost 23, happy, healthy and confident! Now I live my life to the fullest. I try new things, I'm passionate about my health, fitness and inspiring others. I'm a whole new Nikita and couldn't be happier!
Being invited to The Healthy Mummy 8th Birthday Photoshoot changed me even more. It tapped into a confidence reserve I never knew existed. It convinced me to follow my dream and to preach my passion to the world.
The Healthy Mummy provided me with the guide to change my life; educated me on food, fitness and my body; and encouraged me to keep going!
I can't say it enough – changing your lifestyle is and will be the best thing you ever do for yourself. Find the real you.
Join the 28 Day Weight Loss Challenge now! Less than 50c a day for your bible of health and fitness."
Kerrie O'Brien is here to remind mums it's never too late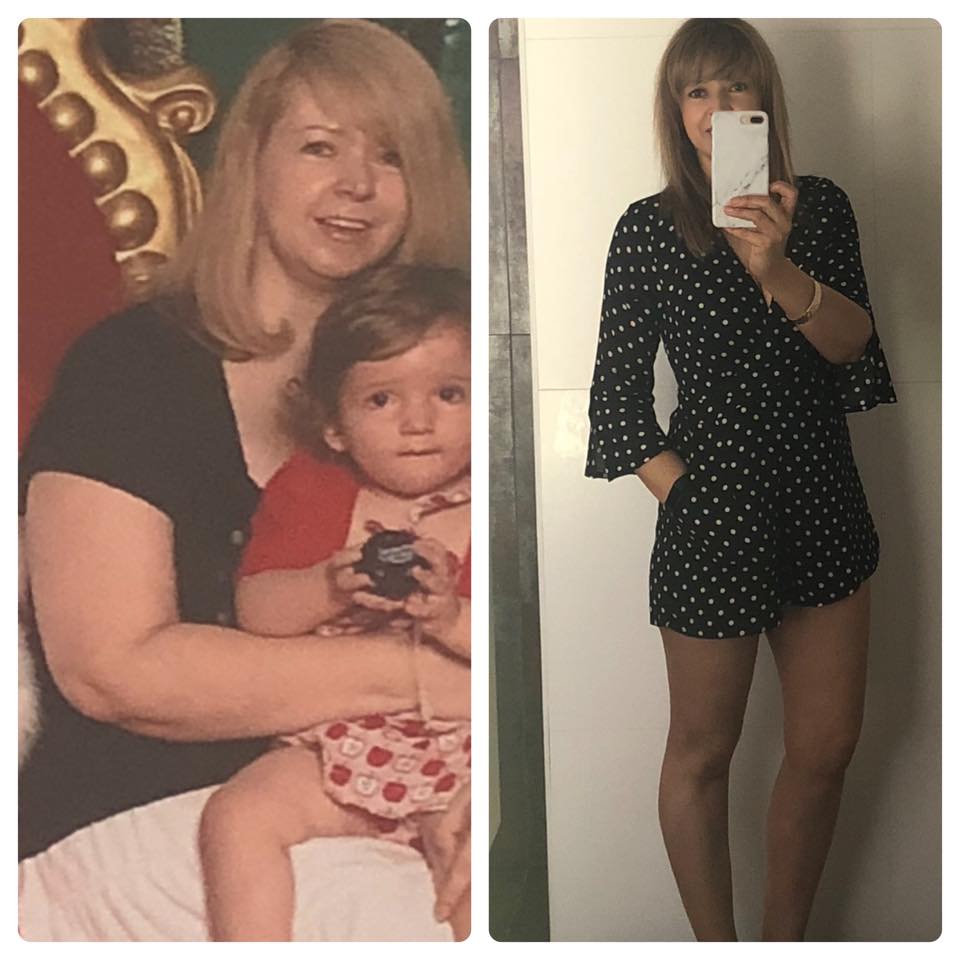 "From hiding my legs covering up in size 16-18 clothes at age 40 feeling frumpy as… to wearing a size 8 fitted playsuit showing off my legs at age 48 and feeling more fabulous than in my 20's & 30's!! 
The Healthy Mummy = no more covering up in loose layers & long skirts hiding away… no more worrying if clothes will fit… no more hating change rooms & their mirrors… no more spending ages trying to find an outfit that would hide my body. One of the best things The Healthy Mummy has given me is the confidence to just put on an outfit, feel great in it and just head out the door. Who doesn't want that feeling? 
18kgs gone
From 77kgs to 59kgs 
From size 14-16/XL to size 8/XS 
From 18 months of The Healthy Mummy 28 Day Weight Loss Challenges, app exercises, and an average of one smoothie a day. 
My goal now? To keep feeling fabulous as I hit my 50's and thanks to The Healthy Mummy I feel I will be able to do it! 
How has The Healthy Mummy changed your life for the better? Don't be shy to share your results. Celebrate ALL the changes big or small!" 
Hannah Grace Fazldeen wants you to stop all the excuses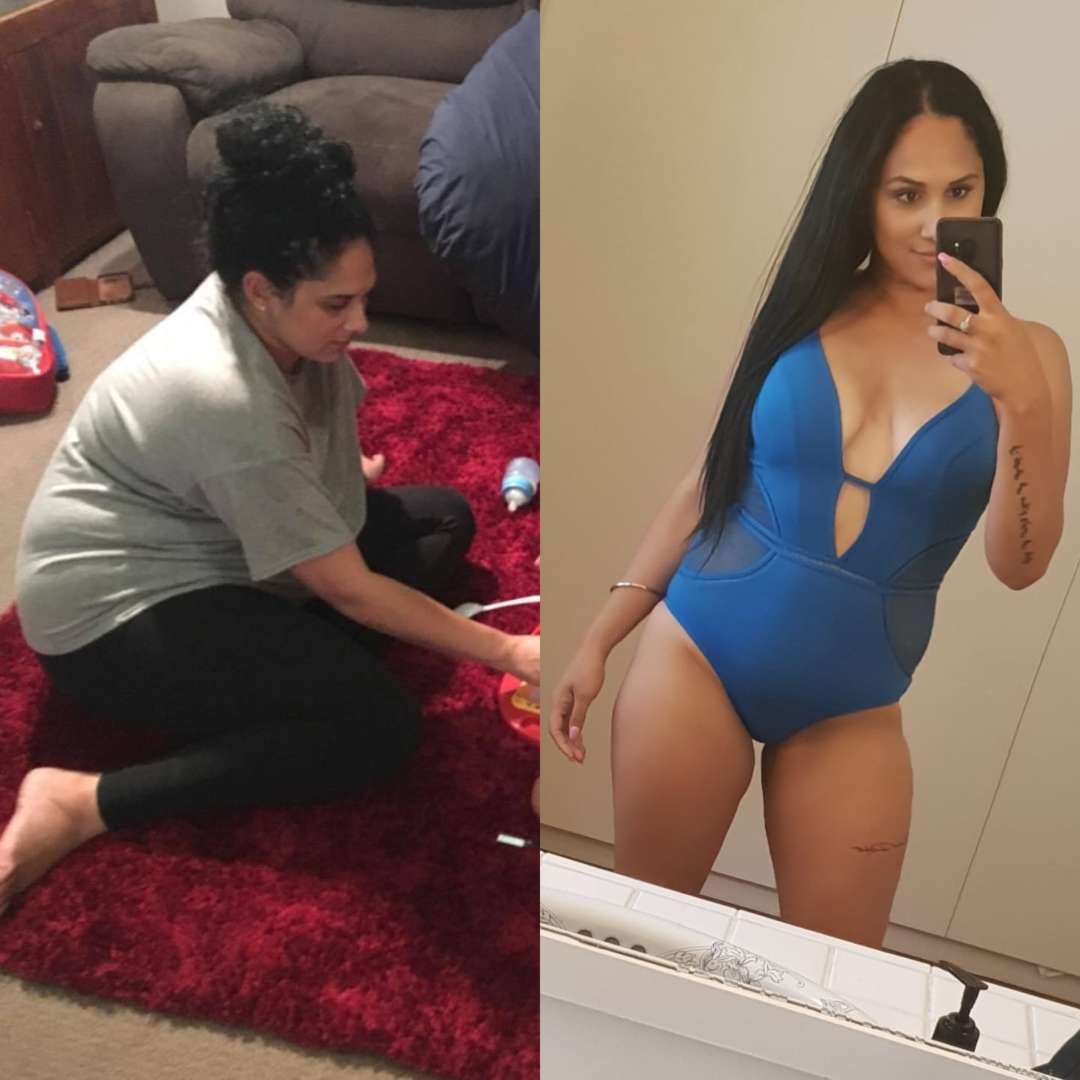 "11 Months ago I never dreamed of posting Flashback Friday's in a swimsuit )
On the left ALWAYS tired.. cranky.. and constantly at the doctors, heavily medicated for severe depression!
On the right.. full of energy…positive mindset…no more medication for depression. My five children have a brand new mum 28kgs GONE!!
All thanks to The Healthy Mummy!
 Stop putting it off and making EXCUSES! Put yourself first! Be the best you for your family."
We are still in awe of you beautiful ladies and the journey you have been on. Keep on going!
Are you ready to become a Healthy Mummy?
If you are wanting to lose weight and improve your energy – not to mention – help improve your overall health and wellbeing – our 28 Day Weight Loss Challenge is an awesome program to check out.
Our 28 Day Weight Loss Challenge includes:
28 days of at home exercise routines (no gym needed) – with video instruction
Customisable and breastfeeding friendly meal plans (including 7 Day Cleanse)
Time-efficient exercises for busy mums – under 30 mins
Challenge combines Pilates exercises with interval and circuit training (HIIT)
Suitable for basic to advanced fitness levels
Home to thousands of EASY-TO-MAKE recipes!
To learn more about our 28 DAY WEIGHT LOSS CHALLENGE CLICK HERE or purchase our Smoothies.