The most popular baby names in major cities around the world!
One name may be very popular in Sydney but less so in New York or London.
Nameberry has complied a list of the top baby names in major English-speaking cities from around the world.
The naming moniker website looked at the top 5 boy and girl names in cities such as Chicago, Toronto, London, New York, Dallas, Los Angeles and Sydney to compare the results.
Check them out below…

The top 5 girls names in cities around the world
Chicago girls
1. Cora
2. Evelyn
3. Olivia
4. Isabella
5. Isla
Toronto girls
1. Helen
2. Jocelyn
3. Alice
4. Juliet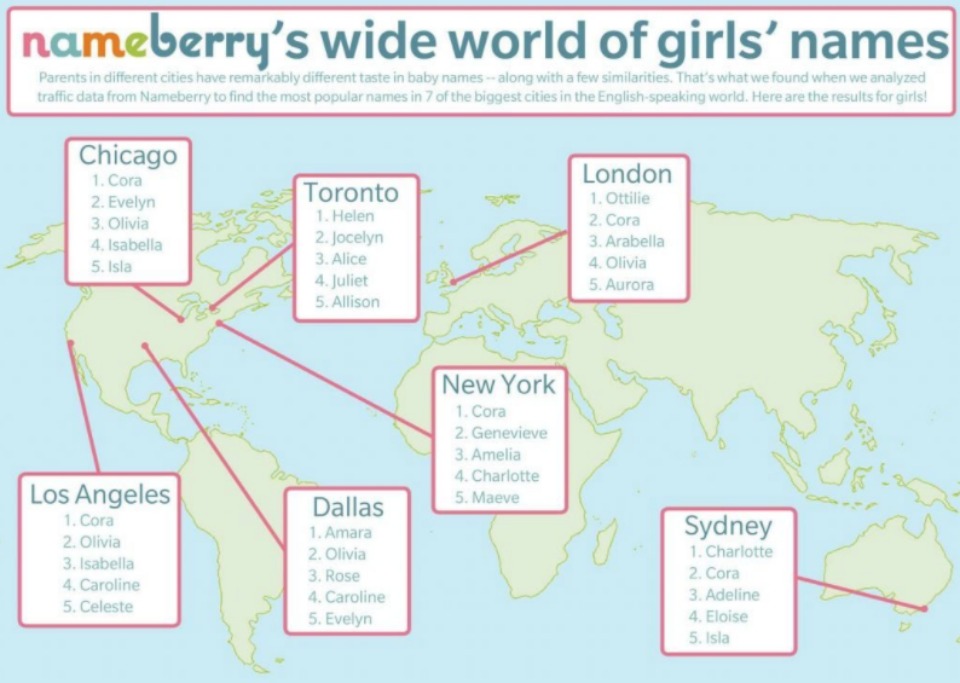 New York girls
1. Cora
2. Genevieve
3. Amelia
4. Charlotte
5. Maeve
London girls
1. Ottilie
2. Cora
3. Arabella
4. Olivia
5. Aurora
Los Angeles girls
1. Cora
2. Olivia
3. Isabella
4. Caroline
5. Celeste
Dallas girls
1. Amara
2. Olivia
3. Rose
4. Caroline
5. Evelyn
Sydney girls
1. Charlotte
2. Cora
3. Adeline
4. Eloise
5. Isla
The top 5 boys names in cities around the world
Chicago boys
1. Greyson
2. Finn
3. Liam
4. Declan
5. Elijah
Toronto boys
1. Cary
2. Ellison
3. Ethan
4. Vincent
5. William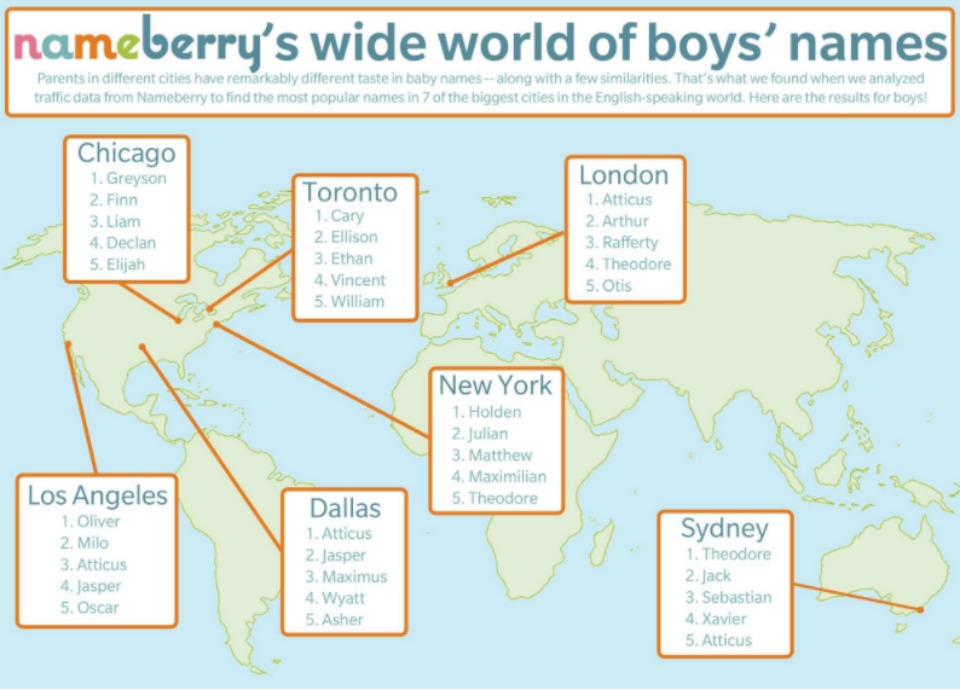 New York boys
1. Holden
2. Julian
3. Matthew
4. Maximilian
5. Theodore
London boys
1. Atticus
2. Arthur
3. Rafferty
4. Theodore
5. Otis
Los Angeles boys
1. Oliver
2. Milo
3. Atticus
4. Jasper
5. Oscar
Dallas boys
1. Atticus
2. Jasper
3. Maximus
4. Wyatt
5. Asher
Sydney boys
1. Theodore
2. Jack
3. Sebastian
4. Xavier
5. Atticus
"City-dwellers around the world, we found, share cosmopolitan name tastes and favour sophisticated baby names that are often ahead of the general trends," says Nameberry.
"Cora and Atticus, liked by parents in all seven cities, are just beginning to climb international popularity lists.
"Urban favourites Jasper and Theodore are other emerging names, while city parents love Charlotte and Olivia just like everyone else.
"Many of these unique name favourites reflect their city's style and population, such as Jack in outgoing Sydney and Helen in buttoned-up Toronto, Maeve in Irish New York and Amara in Latino Dallas. Chicagoans love New American baby names as fresh as the frontier, while Londoners prefer their names as ancient as their castles."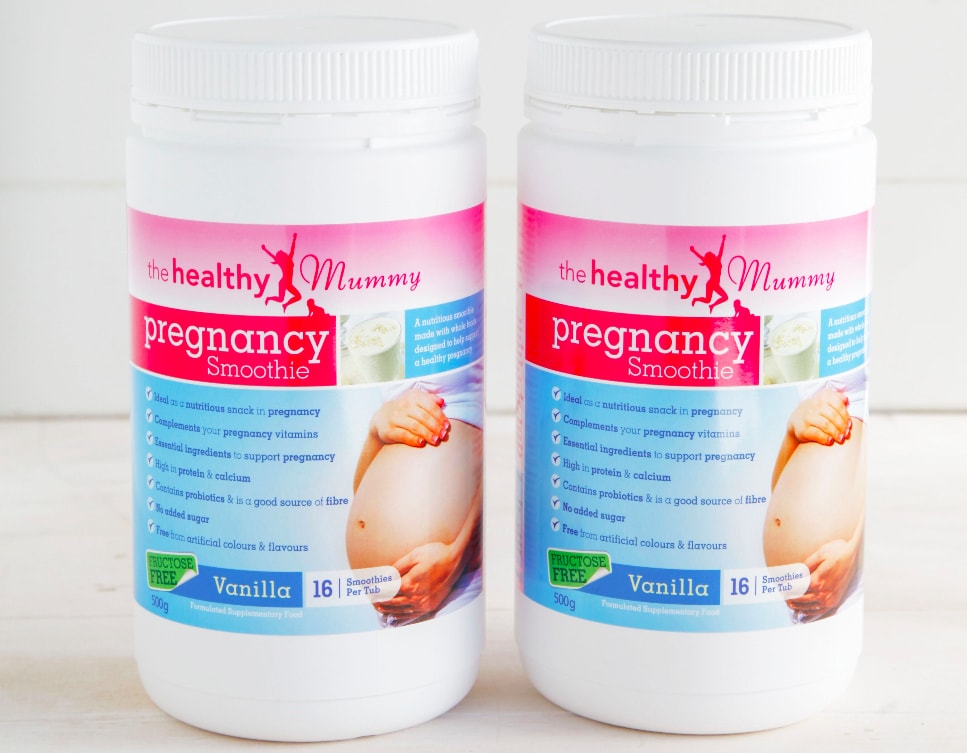 Are you currently pregnant? Then you should try our yummy Healthy Mummy Pregnancy smoothie.
The Healthy Mummy Pregnancy Smoothie is designed to complement, not replace, your prenatal vitamin intake. Our nutritionists ensured that the vitamins and minerals in the smoothie are at a low level so there is no risk of doubling up on any pregnancy vitamins.
It is ideal as a high-protein, high-calcium snack in pregnancy. You can download the Pregnancy Smoothie Label here.
To purchase yours, click here.
*Please note that The Healthy Mummy Pregnancy range promotes healthy weight gain in pregnancy*