7 quick ways to use your leftover Christmas turkey and ham
Christmas, especially Christmas Day, is all about the eating and with all that food comes a fridge full of leftovers. If the thought of another platter of cold meat turns your stomach, fear not. We've rounded up the best quick ways to use your leftover Christmas turkey and ham for happy tummies all around.
Not only does using your leftovers save money, it's also a great way to get creative in the kitchen and create something delicious and nutritious, ideal if you're part of the 28 Day Weight Loss Challenge. 
The key to enjoying your leftovers is finding recipes that re-use them in a slightly different way to how you ate them the first time around. When you do this, it feels like a whole new meal, not just a re-hashed Christmas Day!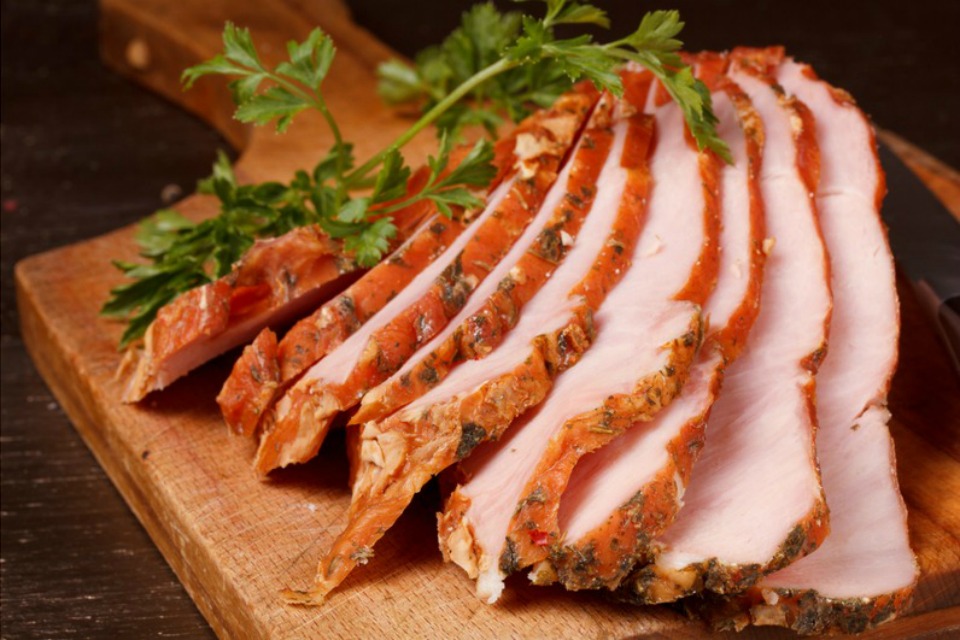 1. Ham and Pea Pasta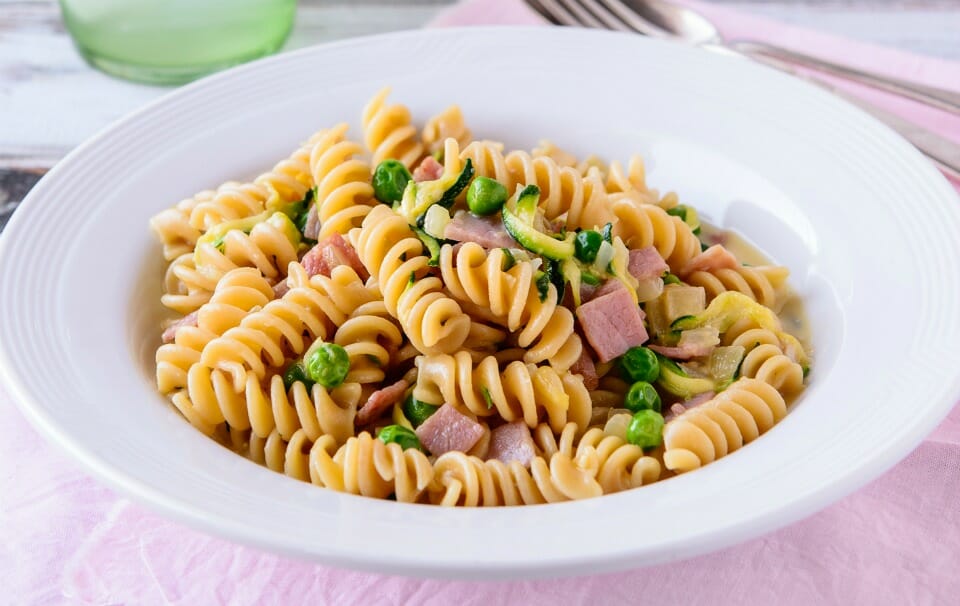 Super quick and easy, this delish Ham And Pea Pasta is ideal for using up any leftover meat you have in the house including ham, chicken, turkey and even pork.
2. Tortilla Nacho Cups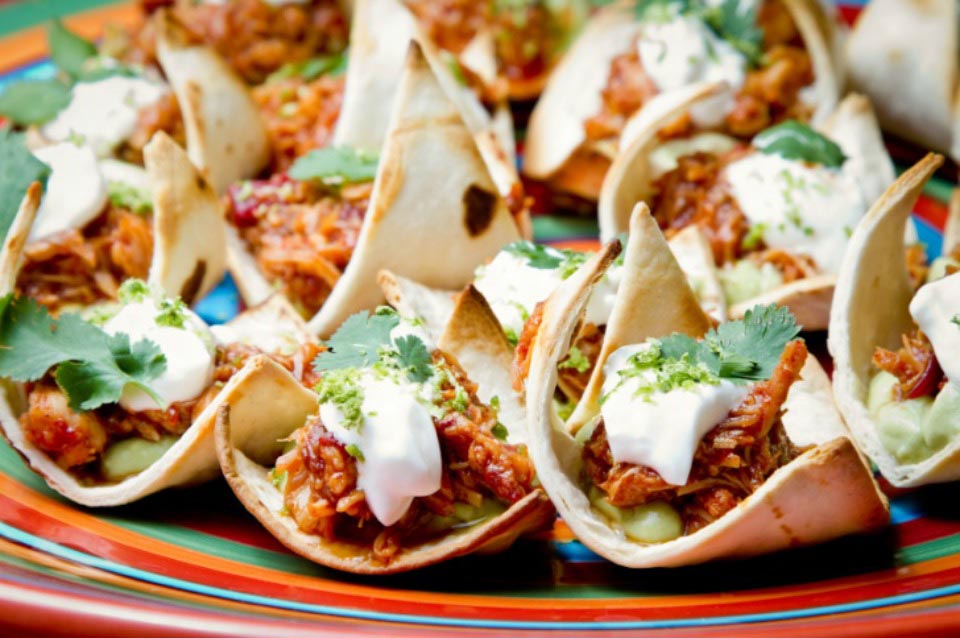 Want to try something a bit different with your turkey leftovers? These Tortilla Nachos Cups are a great way to dress up an old favourite in a healthy and contemporary way that utilises whatever leftovers you have lying around after Christmas.
3. Creamy Leftover Christmas Turkey Spaghetti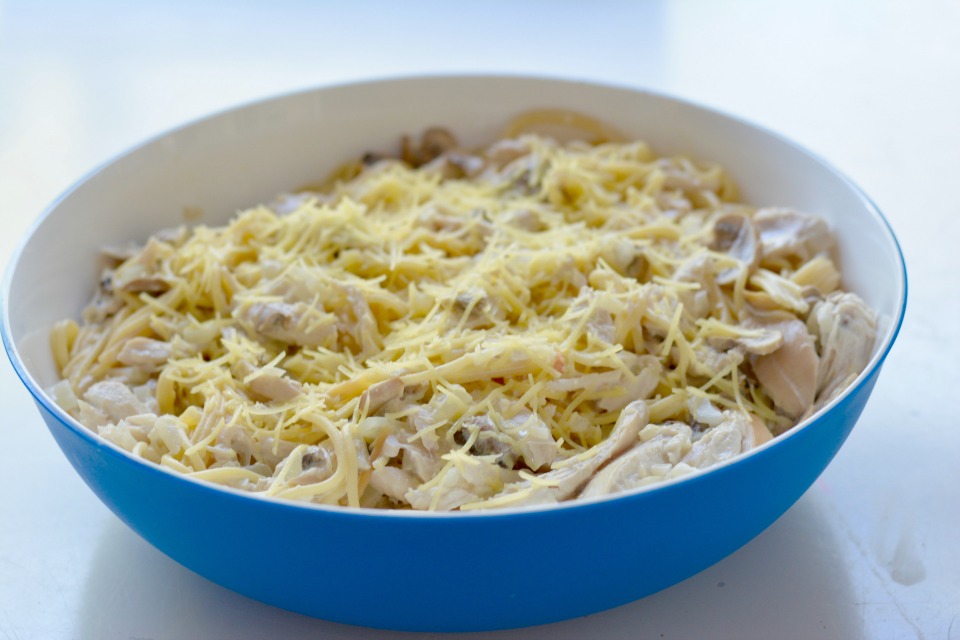 Creamy pasta doesn't have to be on the no-go list with this rich and delicious Creamy Leftover Christmas Turkey Spaghetti. Featuring light milk, lots of veggies and parmesan cheese, this dish is a great way to use up your leftovers and stick to your healthy eating plan. Another delicious turkey recipe!
4. Easy Turkey Enchiladas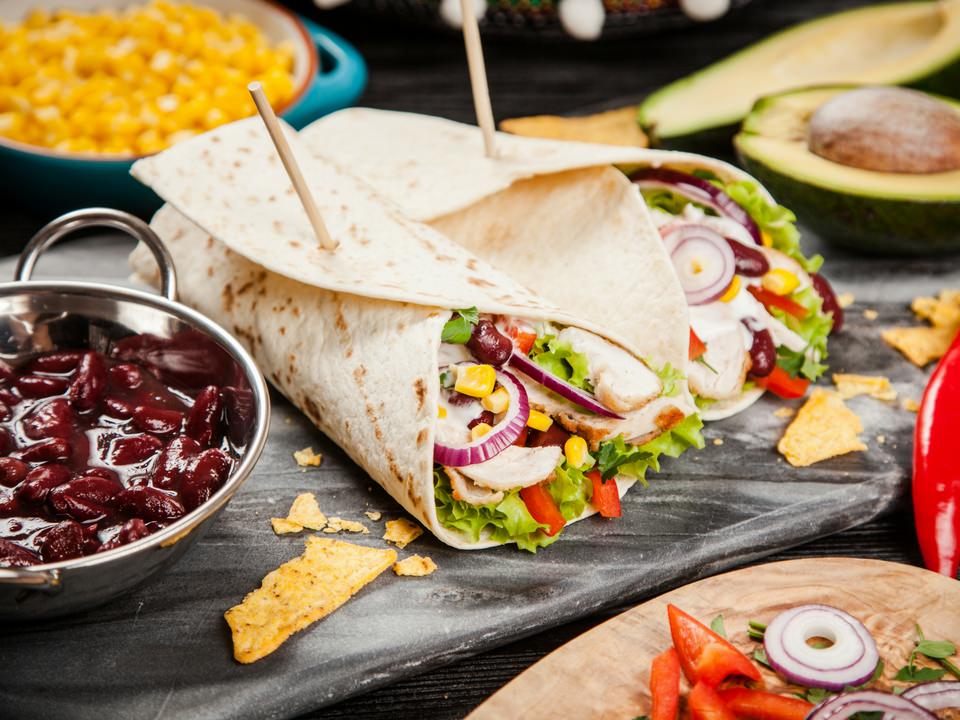 Another quick and easy favourite with a healthy twist! Mexican inspired dishes are a great way to use up leftovers. For a fresh take on an enchilada, give the following a go.
Ingredients:
Wholemeal tortillas
Strips of leftover turkey. You can either leave them cold or heat them up in a frypan with some garlic and onion for a warm wrap.
Canned corn and canned beans
Leftover salads and/or roast veggies
Natural yoghurt, mashed avocado, leftover cranberry sauce and whatever other condiments you enjoy
Method:
Simply lay out your tortilla and stuff with your chosen ingredients. Try and include plenty of fresh or roast veggies for a well balanced and delicious meal.
5. Easy Zucchini and Ham Muffins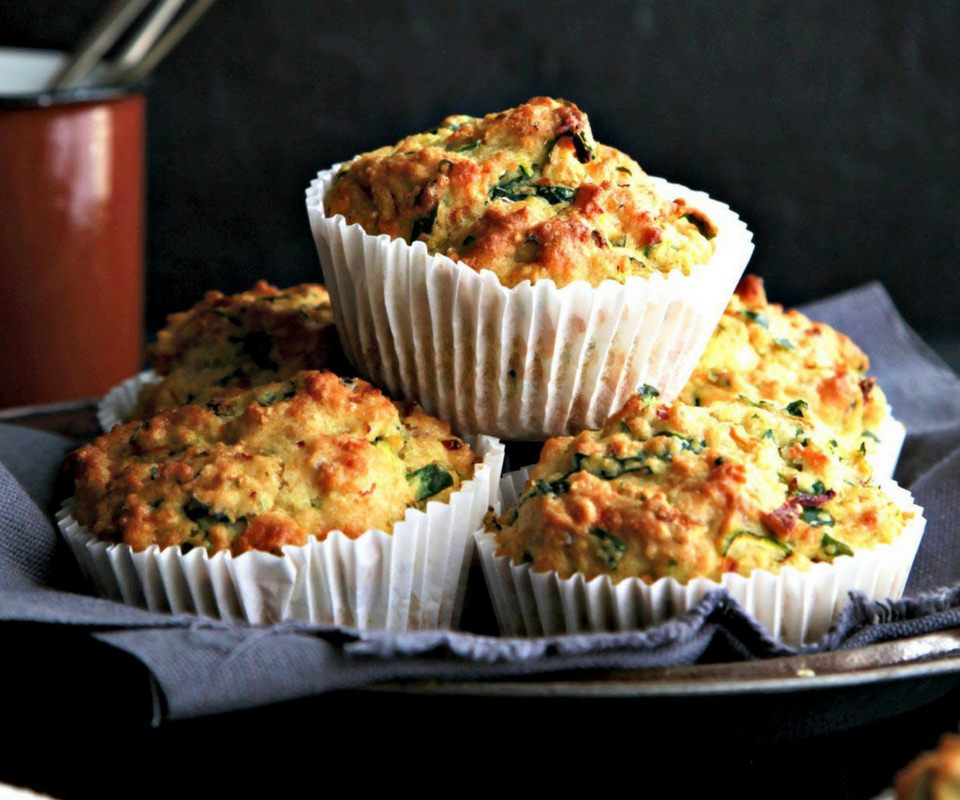 The perfect easy lunch or light dinner. These Easy Zucchini Muffins are a fantastic way to use up any leftover ham you have in the fridge. They're also the perfect 'pantry' meal as they use ingredients that most of us already have in our pantry meaning no trip to the supermarket necessary.

6. Healthy Corn Fritters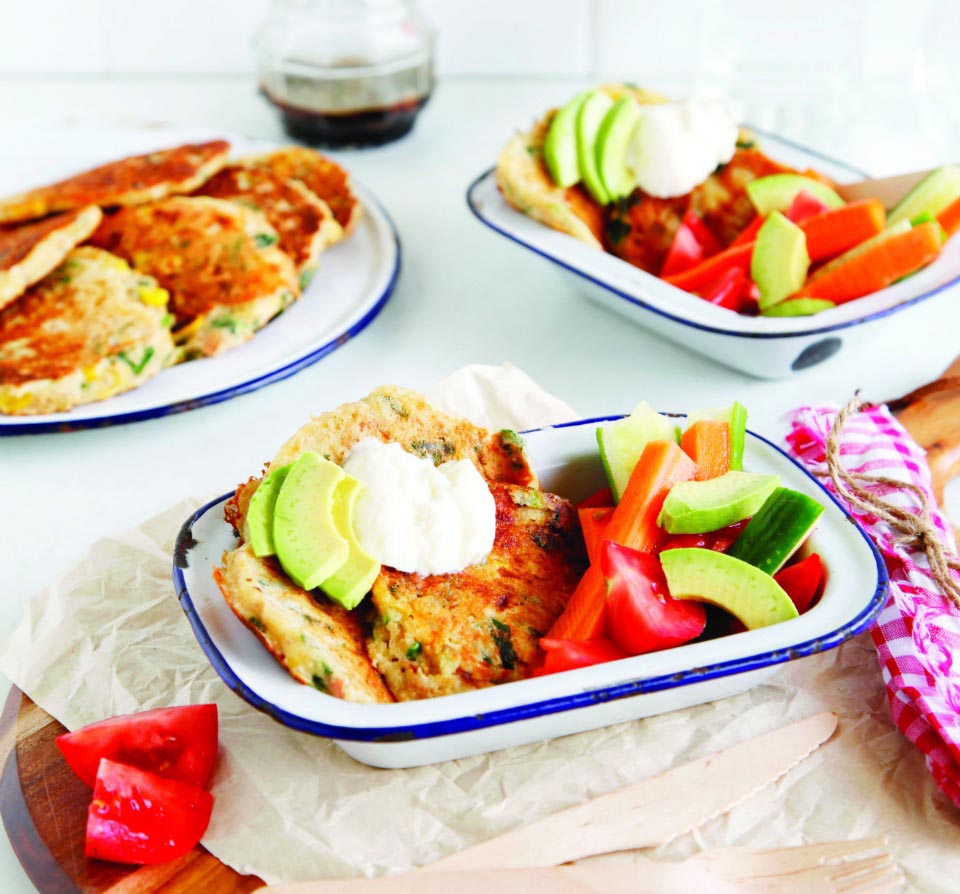 Quick, nutritious and kid friendly, these tasty Healthy Corn Fritters are the ideal way to use up leftover ham or turkey. With spinach, corn, cheese and your chosen meat, you can have these fritters on the table in a flash and they taste great served hot or cold (perfect picnic food!)

7. Easy Cheesy Quiche Cups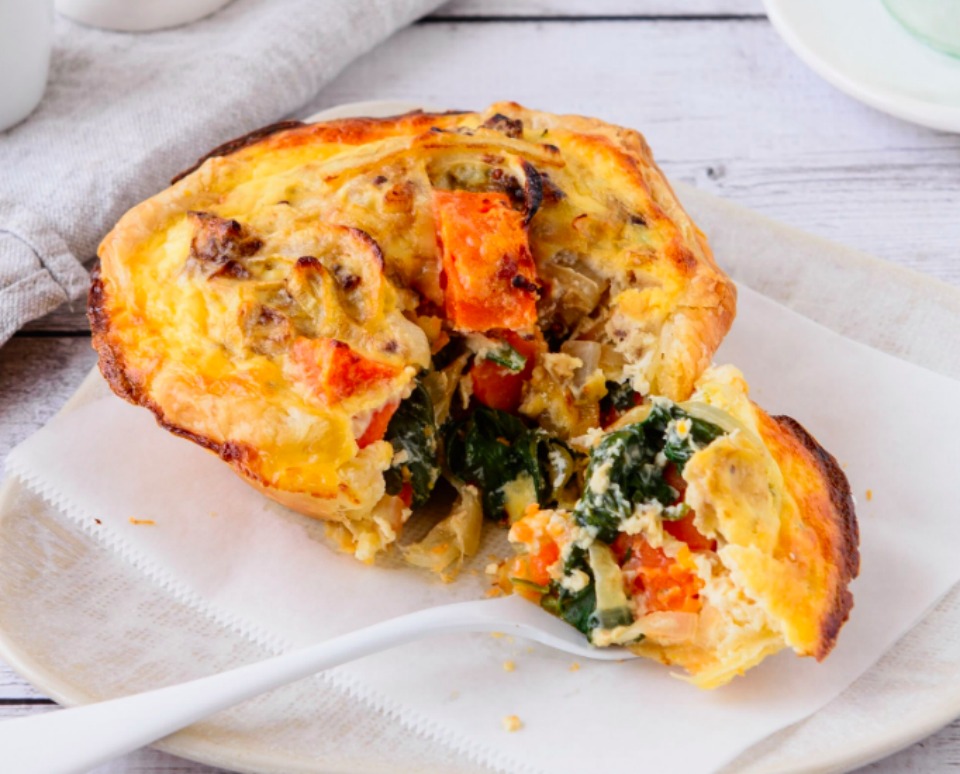 Quiche with a twist! These Easy Cheesy Quiche Cups are perfectly portion controlled and a great way to use up your leftovers. Ham, turkey and even pork or chicken would make the perfect addition to these kid-friendly mini quiches.