Calling all busy mums! We have the easiest snack for you AND it requires NO baking
There is a new range of healthy No Bake mixes on the block and the first product is a Choc Caramel Protein Ball Mix!
Busy mums this one has been designed specifically for you! The Protein Ball Mix is super easy to make and the balls taste delicious!
Think: easy and quick to make with no baking required.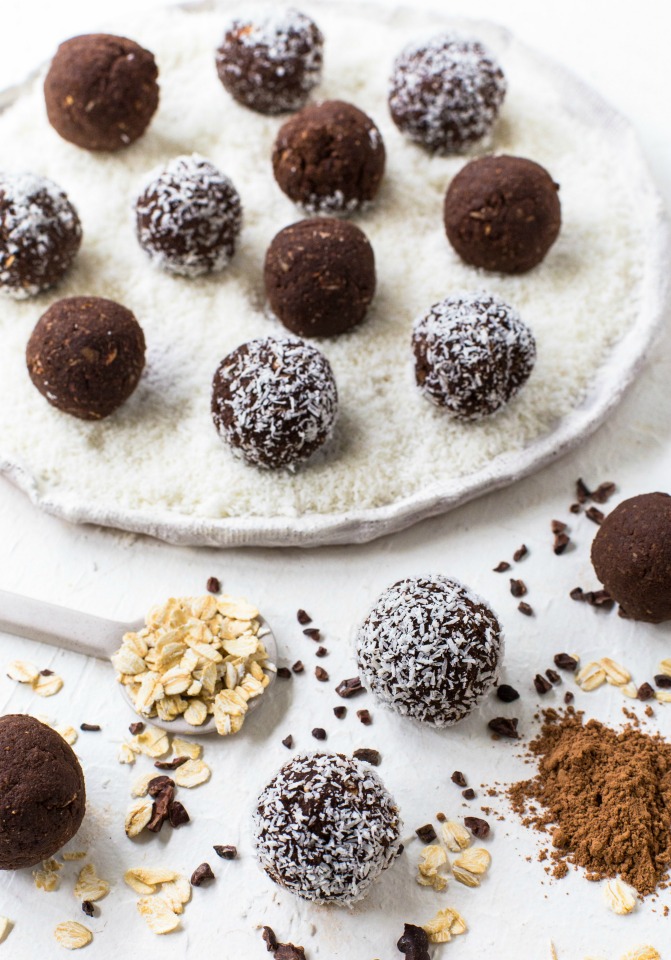 What makes them so great?
With 3g of protein PER BALL, wholegrain ingredients, whey protein, coconut flour and cacao nibs, they're a delicious treat that'll help you through the day, the healthy way.
Seeing as these balls are no bake this means: they're easy to carry on the run (read, pop in your handbag), enjoy as a morning boost, a late afternoon fix or a healthy snack!
Grab our Choc-Caramel Protein Ball Mix and make yours today!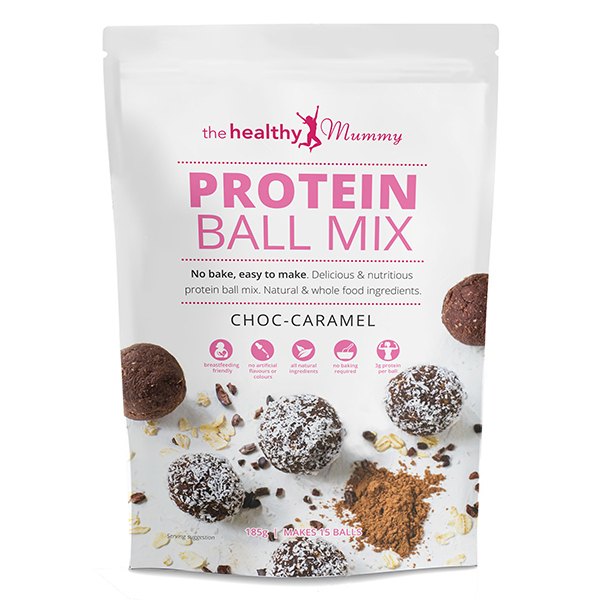 They're nutritionist-approved!
Our Healthy Mummy nutritionist Cheree says, "The new Healthy Mummy Protein Balls takes the hassle out of homemade snacks, its all measured out and ready to go. You just add in a few things that are probably in your healthy eating pantry anyway!
It is so easy to whip up, it's super convenient and it just makes eating healthy that much easier.
The balls are quite low in sugar but are a really satisfying sweet snack. There's NO preservatives, fillers and fake colours, its made from real food ingredients, so it definitely ticks the box for a healthy mummy snack!
Another BONUS, is the oats make it a fuel that is slow release, so there's no big burst of energy followed by a slump, but instead, they make you feel like you have a steady supply of energy."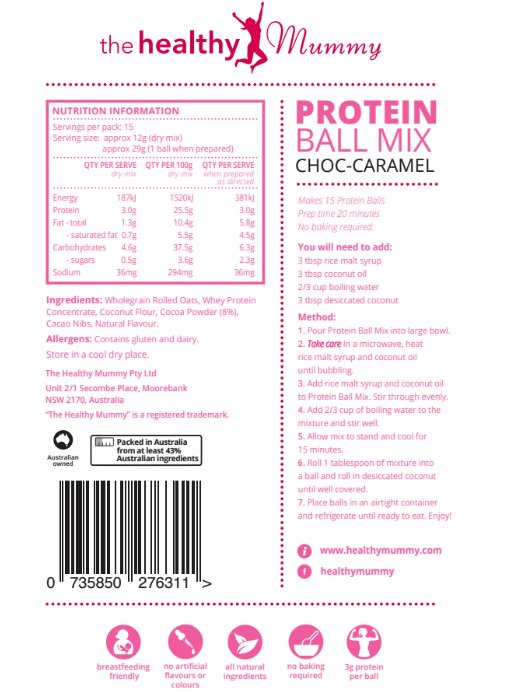 How to make
Ingredients
3  tbsp  rice malt  syrup

3  tbsp  coconut  oil

2/3  cup boiling  water

3  tbsp  desiccated  coconut

                          
Method:
Step1. Pour  Protein Ball  Mix into a large bowl.
Step 2. Take care. In a microwave,  heat rice malt syrup and coconut oil until bubbling.    
Step 3. Add rice malt syrup and coconut oil to  Protein  Ball Mix.  Stir through evenly.
Step 4. Add  2/3 cup of boiling water to the mixture and stir well.
Step 5. Allow mix to stand and cool for 15  minutes.
Start not baking now!
The protein balls are also safe for use whilst BREASTFEEDING!