Spoil Dad This Father's Day with a Delicious and Healthy Breakfast!
An easy way to spoil Dad this Father's Day is by cooking an AMAZING Father's Day breakfast to kick off his special day in the right way!
Making sure your hubby and/or kid's dad feel appreciated on Father's Day isn't always about what gifts you buy for them – it's more often the thought behind a nice gesture that makes them feel really special.
An easy way to do that is by cooking Dad an AMAZING Father's Day breakfast to kick off his special day. Make sure you get the kids involved in helping prepare something really delicious for breakfast.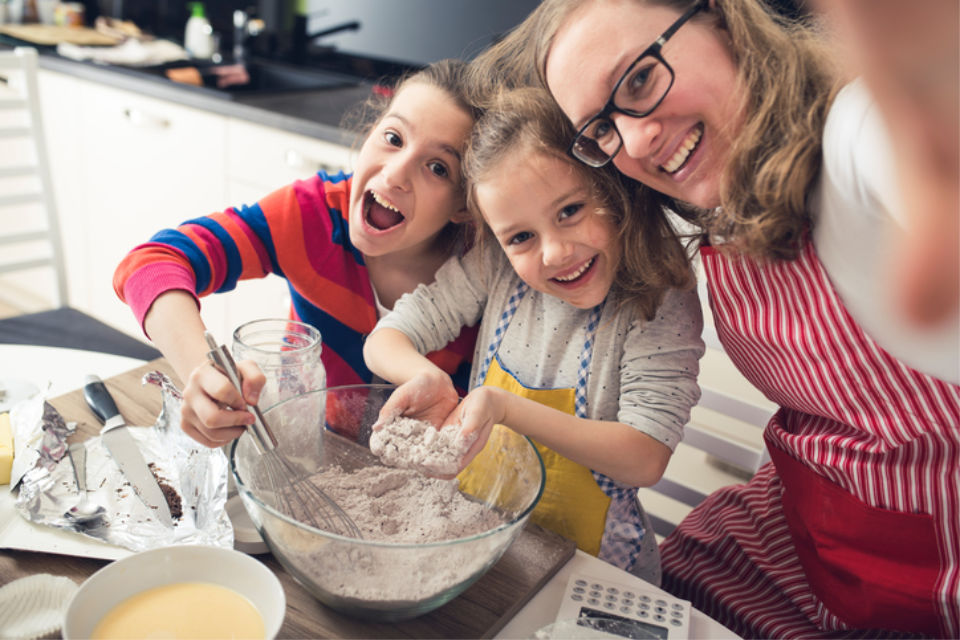 We've put together some yummy AND special breakfast options to spoil Dad this Father's Day! Plus he won't even realise they're healthy too! All these recipes come from the 28 Day Weight Loss Challenge, where there are thousands of healthy recipe options that the whole family will LOVE.
Father's Day Breakfasts To Spoil Dad!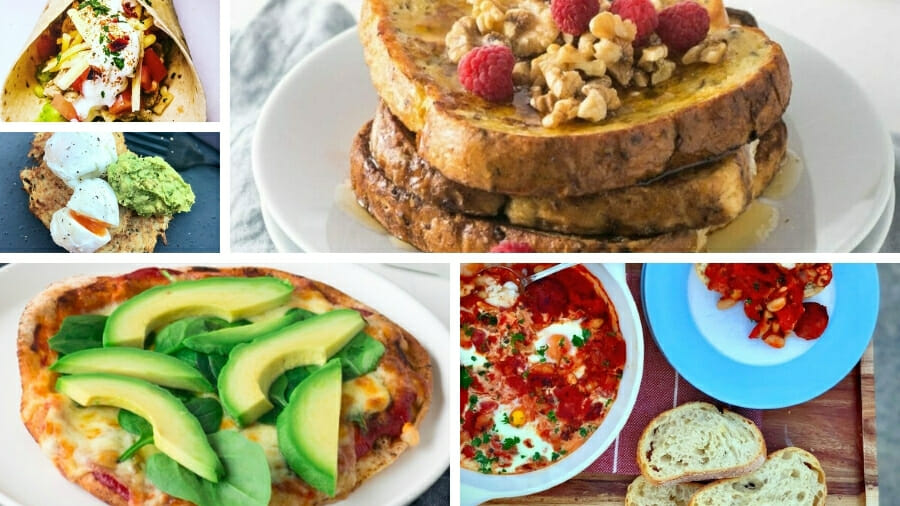 Crispy Potato Hash with Smashed Avo & Poached Eggs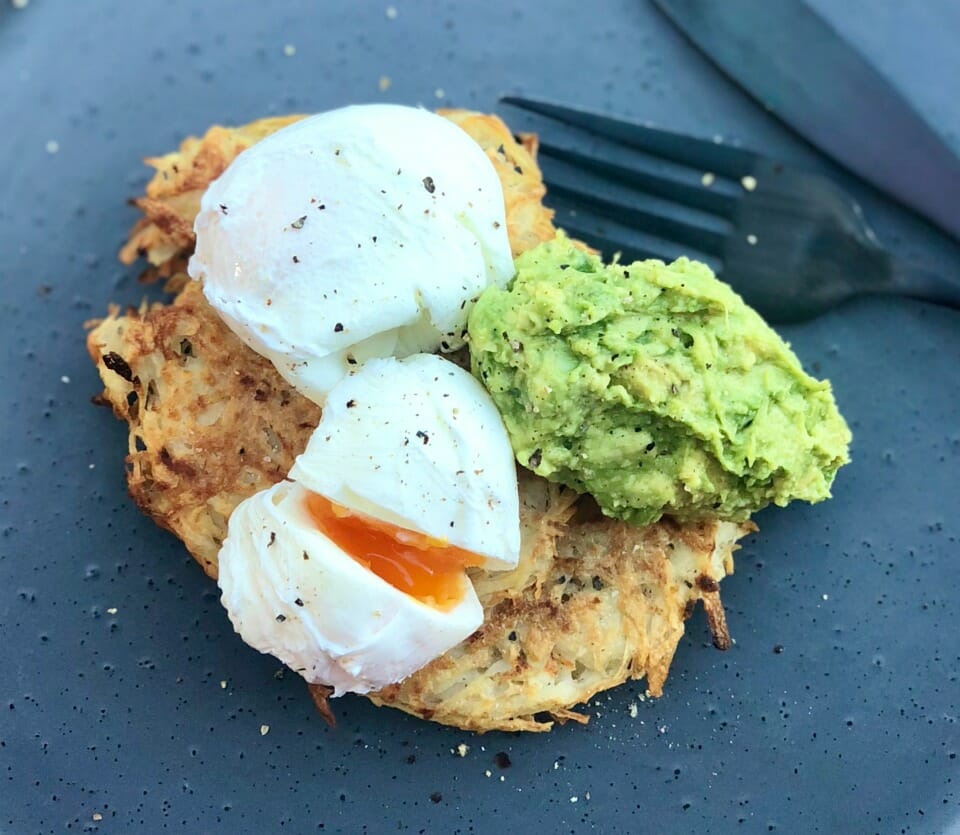 With just 5 ingredients, this high protein and filling Father's Day breakfast idea will be the perfect start to dad's day. Why not spoil him further and add a side of bacon!
French Toast with Walnuts Maple Syrup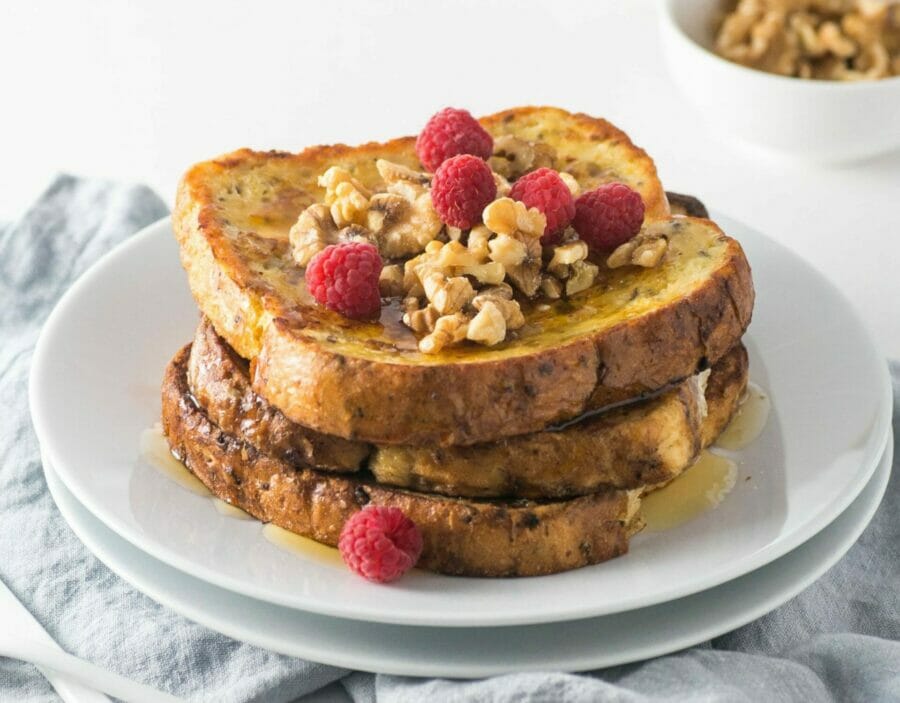 French toast always seems quite decadent but it's actually really easy to make. The kids will have no problem whisking up the eggs and soaking in the bread this yummy Father's Day breakfast dad is sure to love.
Baked Eggs Chorizo and Beans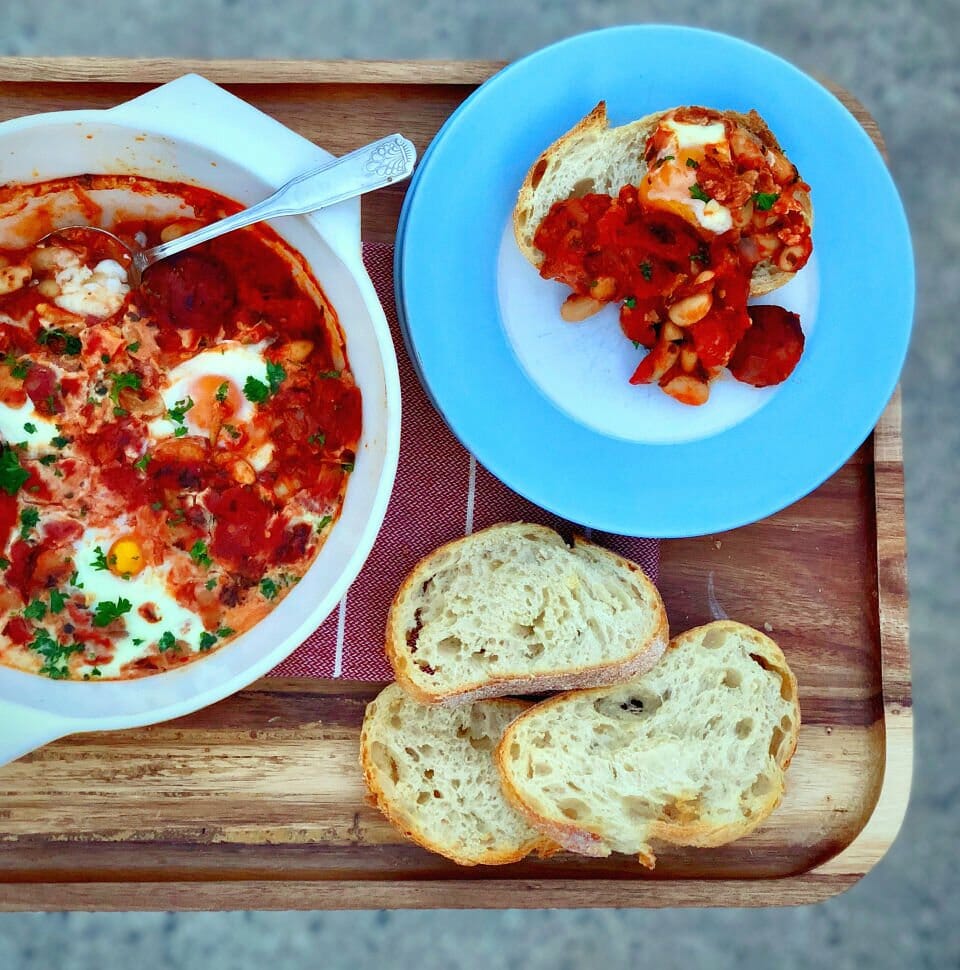 This is a satisfying and filling Father's Day breakfast option that would make a great brunch or lunch. Come to think of it, it would be a great dinner or supper too!
Blueberry & Vanilla Pancakes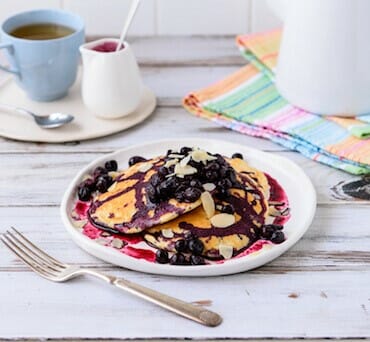 There's nothing better than freshly cooked pancakes as a special treat, and these Blueberry and Vanilla pancakes won't disappoint!  Or if you fancy some other pancake recipes, take a look at these Flipping Healthy Pancakes here
Mexican Breakfast Wrap
For a Cafe Style Father's Day Breakfast at home, try making this delicious Mexican Breakfast Wrap for Dad. With eggs, cheese avo, and tomatoes all flavoured with Mexican spiced and wrapped in a Tortilla. This Dad friendly breakfast is bound to hit the spot!
Avocado and Baby Spinach Breakfast Pizza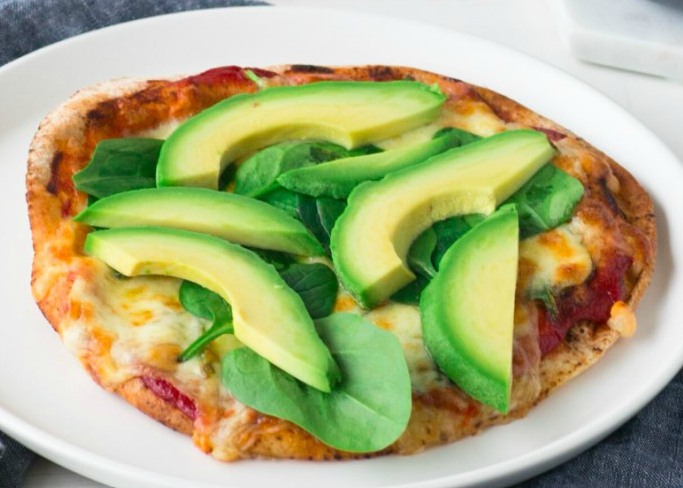 Pizza for breakfast? Say What? Go on, it is Father's Day!  Honestly, Dad will love it! This Father's Day breakfast recipe serves 1 at 340 calories per serve, so adjust the serving sizes so the whole family can get involved!
Ingredients
1 small wholemeal pita bread 30 grams
1 tbsp tomato passata 20 mls
1/2 sliced avocado 60 grams
1 cup baby spinach 30 grams
1/4 cup grated reduced-fat cheddar cheese 60 grams
Method
Preheat oven to 180C. Spread tomato passata over pita.
Top with baby spinach and cheese.
Place pizza on a baking tray and bake for 10-15 minutes until cheese is golden and pita is crispy.
Top with sliced avocado to serve.
That's Father's Day breakfast sorted, now what about dinner? Here's 7 Healthy Man Freindly Recipes Dad will Love on Fathers Day.