6 meals to give your toddler when you're too tired to cook
If you're a busy mum with hungry mouths to feed, you'll no doubt relate to this.
Mum-of-three Annette is aged 30 and has three children.
"Amelia is 6 years old, Levi is 3 and Nate is 8 months old. Like everyone else I am a time poor mum." Annette says. "I made the decision to return to work two days a week recently as well as some other work I do from home on my days off. I have school run, kinder pickups and drop offs. I have a job. I have sick children."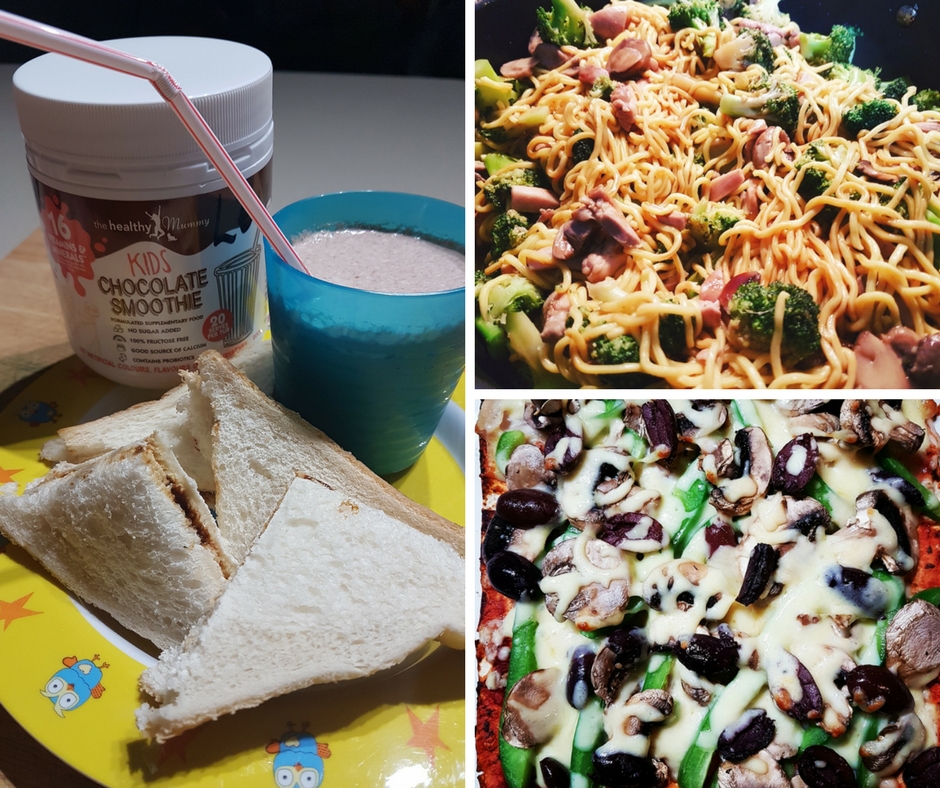 6 meals to give your toddler when you're too tired to cook
Annette adds, "I have children that like to get up throughout the night just because it's fun to see how little sleep their mother can function on!
"I am like every other mum out there. I am busy. I am tired (okay sometimes exhausted would be a better adjective to use). Basically – I am time poor and exhausted on a regular basis!"
Sound familiar? Being tired is a hard aspect of parenting, and the task of getting dinner on the table every night can feel, at times, overwhelming.
"I'm also a massive believer in the kids eating exactly what I do. It means that I only cook once, because honestly who has the time or energy to be cooking multiple meals every evening?"
Annette we hear you! Catering to the whims of fussy little people can see you end up cooking two or three different meals. It's great if you can get everyone on the same page with a few tweaks so that they all end up with full tummies.
'There are definitely days when life catches up on me and I honestly just don't feel like cooking. Those are the nights when I'm happy to enjoy a Healthy Mummy Smoothie! But what about the kids when you're too tired to cook?'
Annette has come up with her six go-to meals to reach for on those nights when your brain feels like porridge and your body seems to be moving through a thick fog.
1. Freezer Stash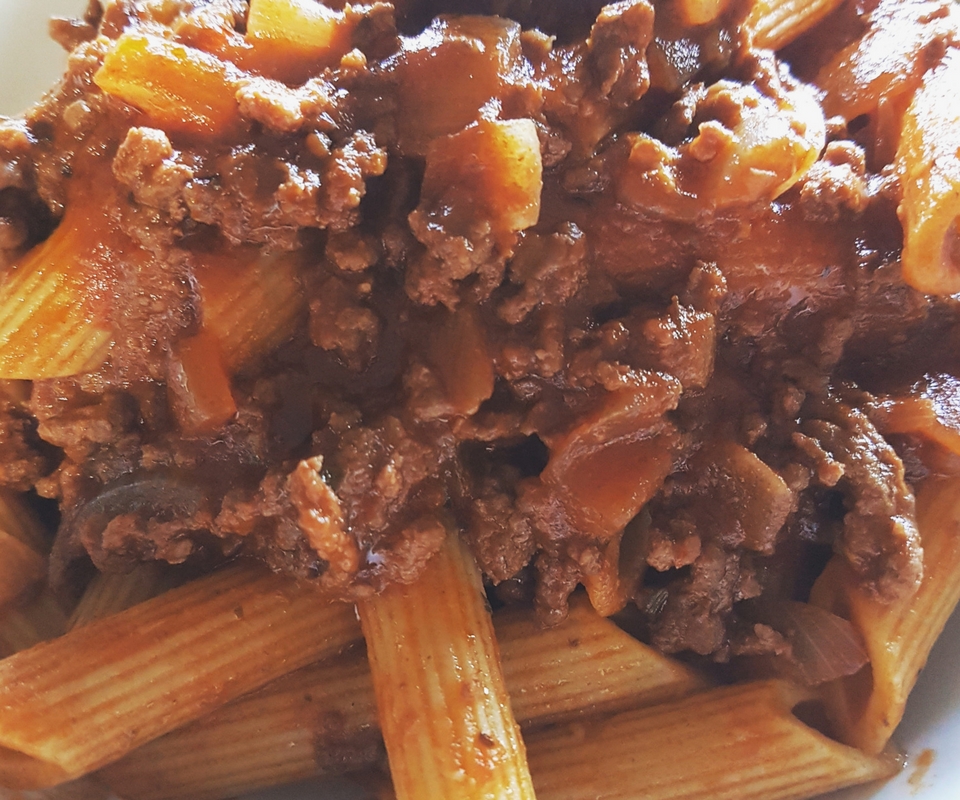 "Meal prep! Meal prep will be your lifesaver on these days!
"I always try to have a quick stash of meals and finger foods that I know my kids will always eat, because if I'm too tired to cook, then I'm definitely too tired to fight the dinner battle and get them to try something new!
"Meals like the One Pot Spaghetti Bolognese and the Hidden Veggie Sausage Rolls are always in my freezer ready to go."
2. Smoothie and Sandwich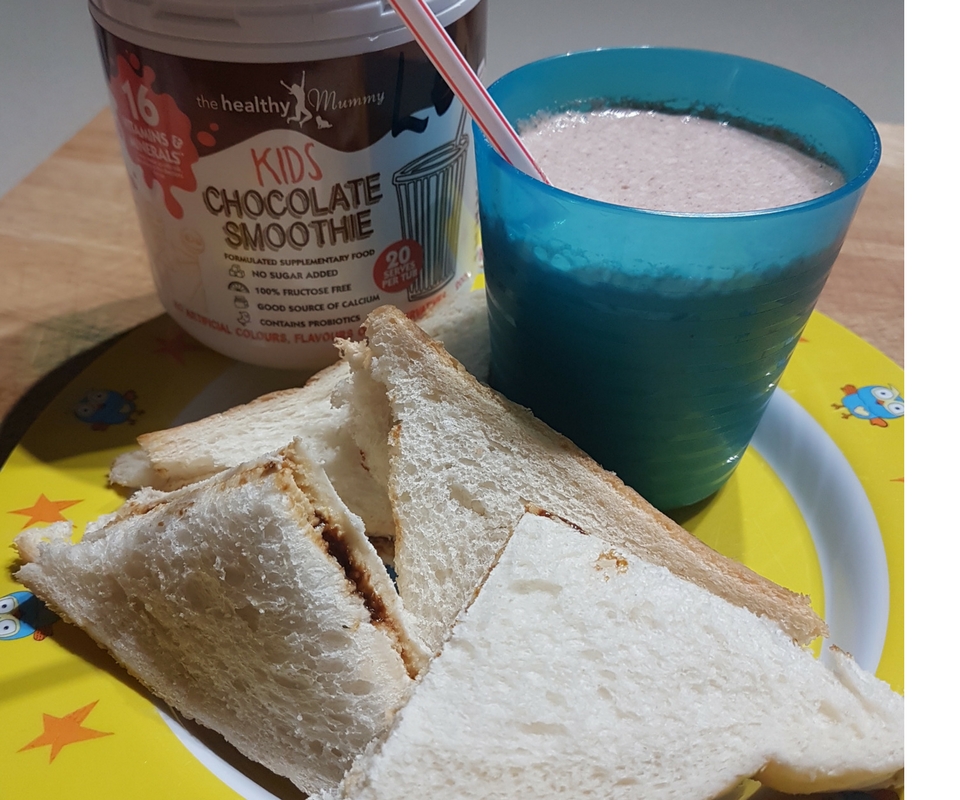 We love this. Keep it simple and sneak the nutrition in with the chocolate smoothie drink which they think is a treat.
Annette says, "My kids will eat most things but their favourite 'special dinner' is a simple Vegemite sandwich and a Healthy Mummy Kids Smoothie!"
The Healthy Mummy Kids Smoothie is rich in carbohydrates and protein and is a natural energy packed smoothie made for kids. What's more, it is great if you have fussy eaters and or want to ensure your children have a nutritious and healthy smoothie snack. Check out our Healthy Mummy Kids Smoothie.
3. Pick n Mix Platter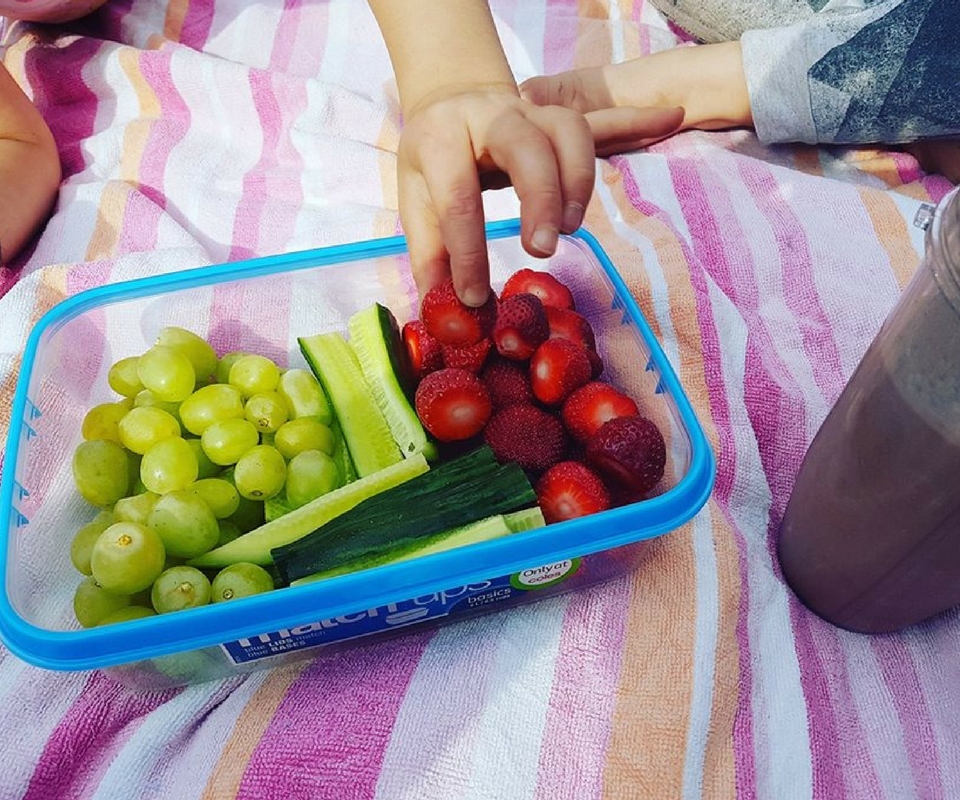 Too tired to turn on the oven or cooktop? Try this! Annette's no cook fave is a share platter.
"This is super quick and easy to whip up. I literally use whatever I have handy in the fridge and pantry. There's usually fruit, veggie sticks (carrot, cucumber, capsicum, etc.), salami, ham, cheese, hummus and crackers.
"Basically, if your kids happily eat it, then add it in there!"
Turn it into a picnic in the garden if it's a nice night – or just throw a rug on the lounge room floor.
4. DIY Wraps or Tacos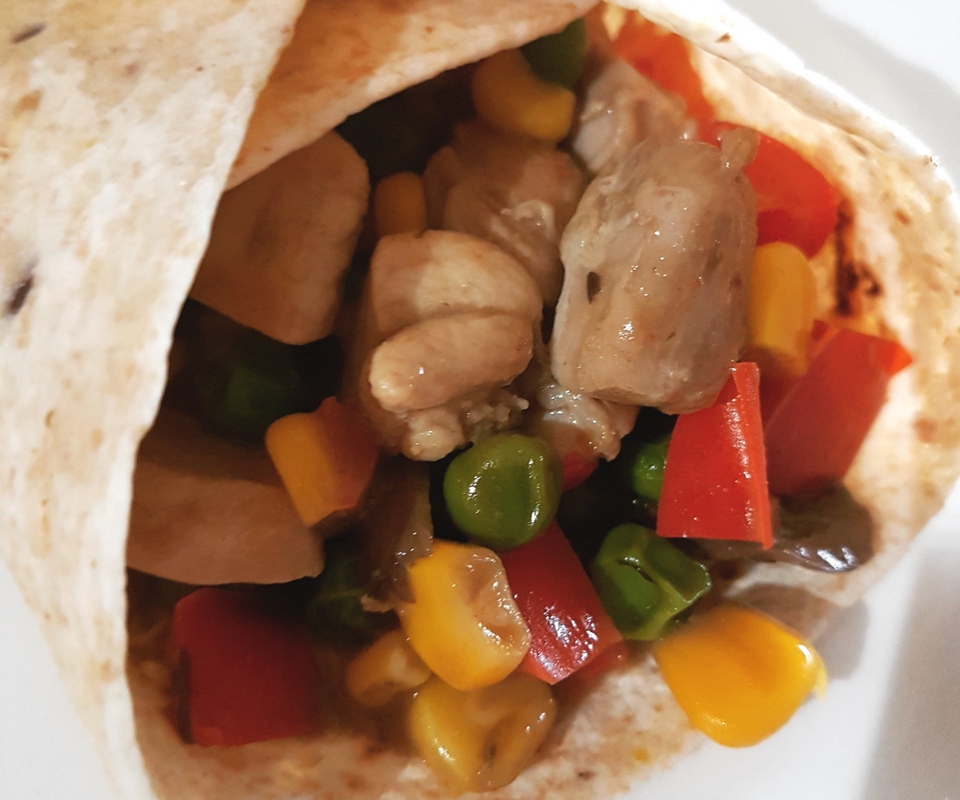 There is something that kids seem to love about filling up a tortilla or taco shell. Annette keeps these on hand for busy days when cooking a whole meal from scratch feels way too-hard basket.
"The kids can pick and choose their own simple fillings so everyone is happy.
"The options are endless but you could try the Classic BBQ Beef Wrap (use leftover roast meat if you have some), a Caesar Wrap using leftover chicken or ham, or a simple Veggie Wrap with a dollop of hummus or sour cream."
5. Homemade Pizza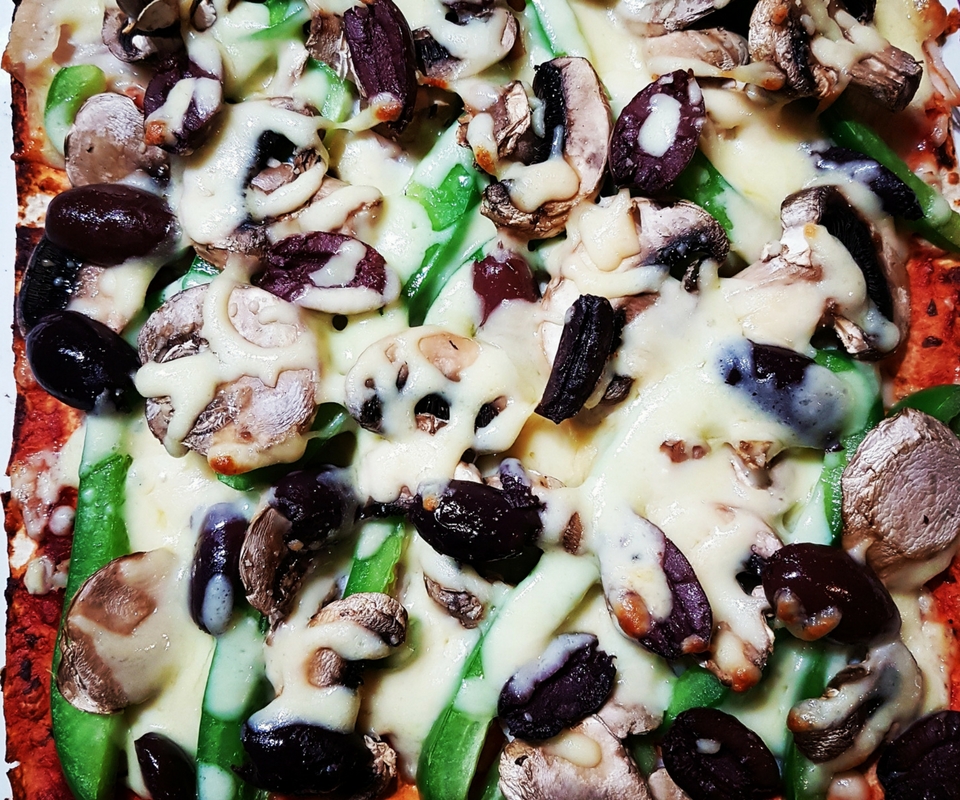 No not the greasy home delivery kind, but a simple homemade pizza that you can tailor to your family's tastes (and what you have in the fridge).
If you haven't yet tried the 2 Ingredient Pizza Dough – give it a go.
Annette says that "Pizza is literally the easiest and best crowd pleaser! Again the kids pick and choose their own toppings and can make it themselves with just a little help from you in the cooking department.
"Some simple ideas here for 3 Homemade Pizzas with less than 5 ingredients."
6. Stir Fry with Noodles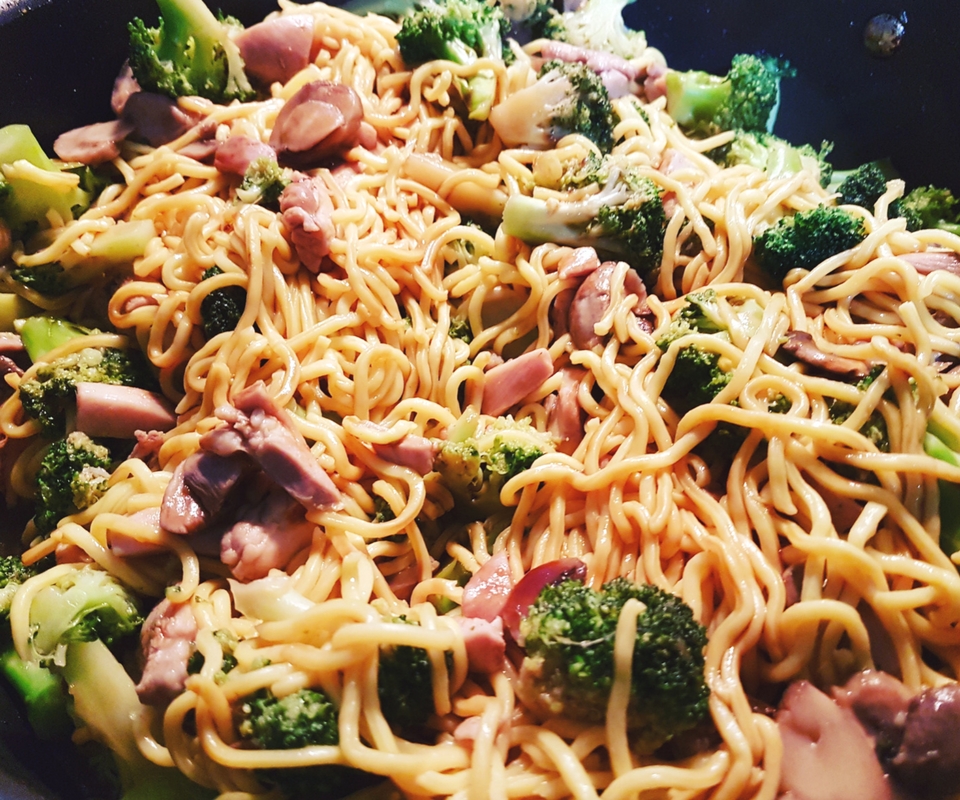 "It's easy, quick and delicious and my kids can never say no to noodles. To make it even quicker I use a packet of frozen stir fry veggies to save on prep time. This Honey Lemon and Ginger Chicken Stirfry is our current fave."
So there you have it! Next time your eyelids are threatening to close before 5pm, reach for these quick and easy meals to get your family fed with minimum stress.
Thanks Annette for these great ideas! For more energy boosting tips, meal prep support, easy-to-follow meal plans and weight loss guidance – join our November 28 Day Weight Loss Challenge.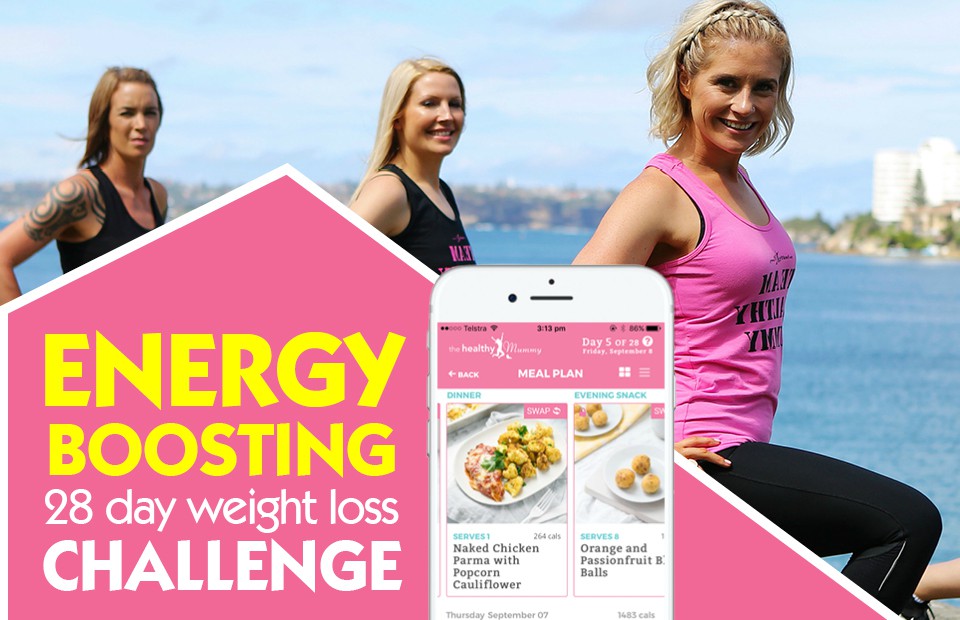 Join the November 28 Day Weight Loss Challenge
Busy mums have it tough! We're looking after the kids, often fitting in a job, managing the house… the list goes on and on! No wonder we put ourselves last and are often low in energy.
The November 28 Day Weight Loss Challenge is the Energy Boosting Challenge and it is all about increasing energy to give you the pep up you need to ensure you can fit in important time to work on your healthy lifestyle goals.
Think easy to prepare food, simple meal plans and energy boosting exercise. Learn more about the 28 Day Weight Loss Challenge here.