10 tips for meal prepping on a budget from a mum who's lost 33kg
Preparing 10 meals sounds like a lot of work AND a lot of money, right?!
But this mum strongly disagrees! In fact, she believes meal prep saves time, effort and money.
Melissa has lost 33kg by following 28 Day Weight Loss Challenge exercises an drinking The Healthy Mummy's smoothies.
"I get hangry (hungry/angry) so having the meals prepped and ready to go is so convenient and keeps me sane! Plus I don't find myself eating unnecessary foods," she says.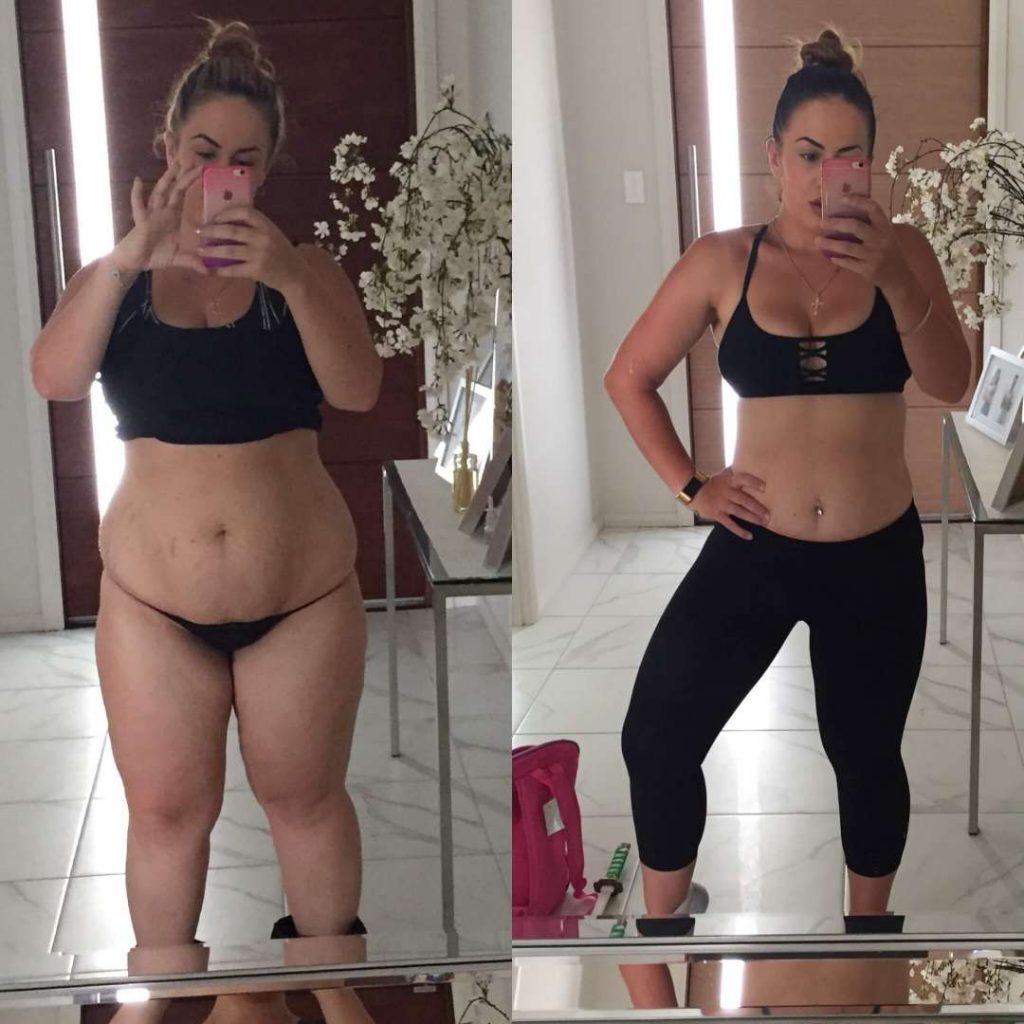 Melissa Timmer adds, "Meal prepping helps me reach my goals for a number of reasons, the main thing is it stopped me from splurging out on bad foods, second main reason is that it has taught me how to cook and prepare healthy but yummy meals."
Melissa's top 10 tips for meal prepping on a budget
1. If you can buy in bulk, it's usually cheaper.
2. You can always replace a few of the ingredients with something similar. For example if you don't have carrot use zucchini.
I'm always replacing certain ingredients with similar foods, so I'm not running to the shop every time I don't have something.
3. Add extra veggies to your meals to make the meals go further.
4. When you come across fresh produce that is on sale, stock up and freeze it.
5. Keep your fridge and pantry organised so that way when you have leftovers you will remember to use them and nothing gets wasted.
6. Explore your taste buds and experiment with cheaper foods. Mexican is full of flavour and does not cost an arm and a leg to make, think beans and tomatoes.
7. At the start of the week write out all your meals for the week, do one big shop of everything you will need that way you won't find yourself purchasing unexpected things when you make your way to the shop during the week for items you have forgotten to buy.
8. Online shopping is a great way of purchasing groceries there is no temptation there, you type in what you need and buy the one you like best.
9. Consider shopping at local markets. If you're lucky enough to have these, usually you can find produce much cheaper than the stores.
10. Don't be afraid to buy the store brand as well, majority of the time its the same thing but in cheaper packaging.
Melissa's top 10 favourite things to cook from The Healthy Mummy plan
The Healthy Mummy is about healthy and REALISTIC weight loss and healthy living. It offers healthy dinner recipes to lose weight, plans and exercises (namely, the 28 Day Weight Loss Challenge) for mums to tackle weight loss and fitness. What's more, the meal plans on the 28 Day Weight Loss Challenge are 100 per cent customisable.
Our blog is also loaded with recipes and motivation and our smoothies and shakes to lose weight are loaded with nutrients for the perfect on-the-go snack.
Melissa, who is a long-time 28 Day Weight Loss Challenge member, says these are some of her favourites to make:
Snacks
1. Weetbix balls
Find this recipe here.
2. Raw Peanut bubble crunch bars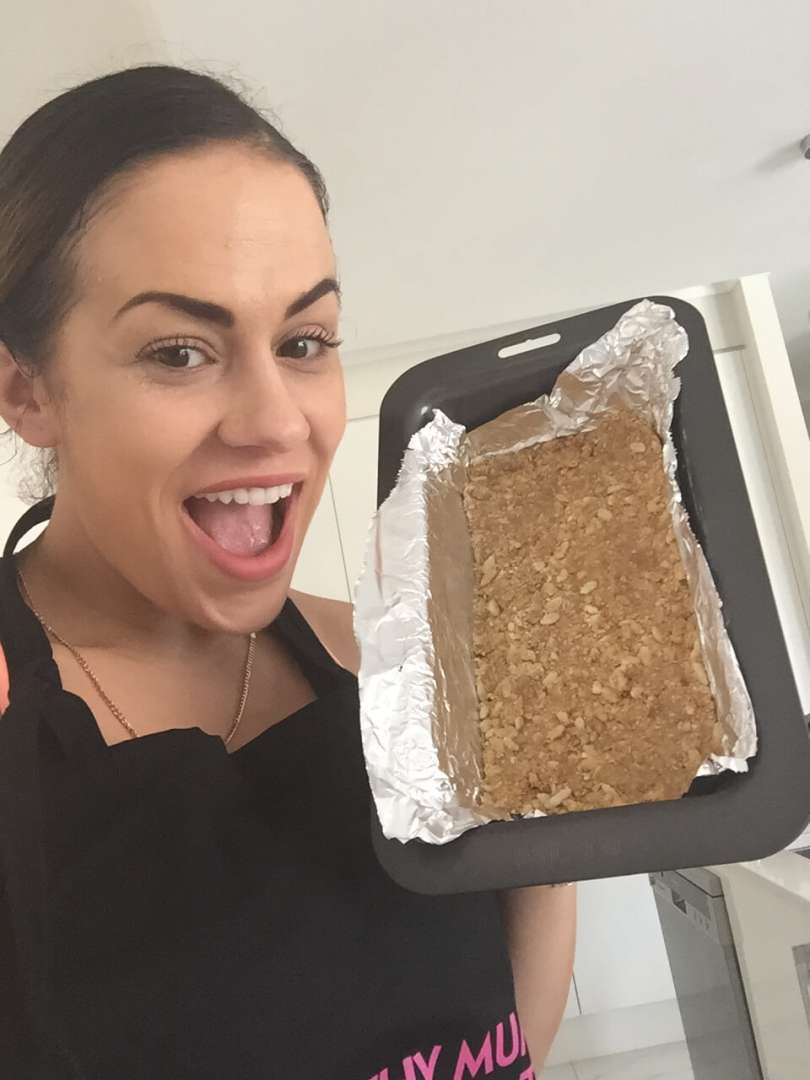 Find this recipe here.
3. Wholemeal choc chip muffins
Find this recipe here.
4. Snickers mousse
Find this recipe here.
5. Chocolate bliss balls
 Find this recipe here.
Meals
1. Mexican lasagne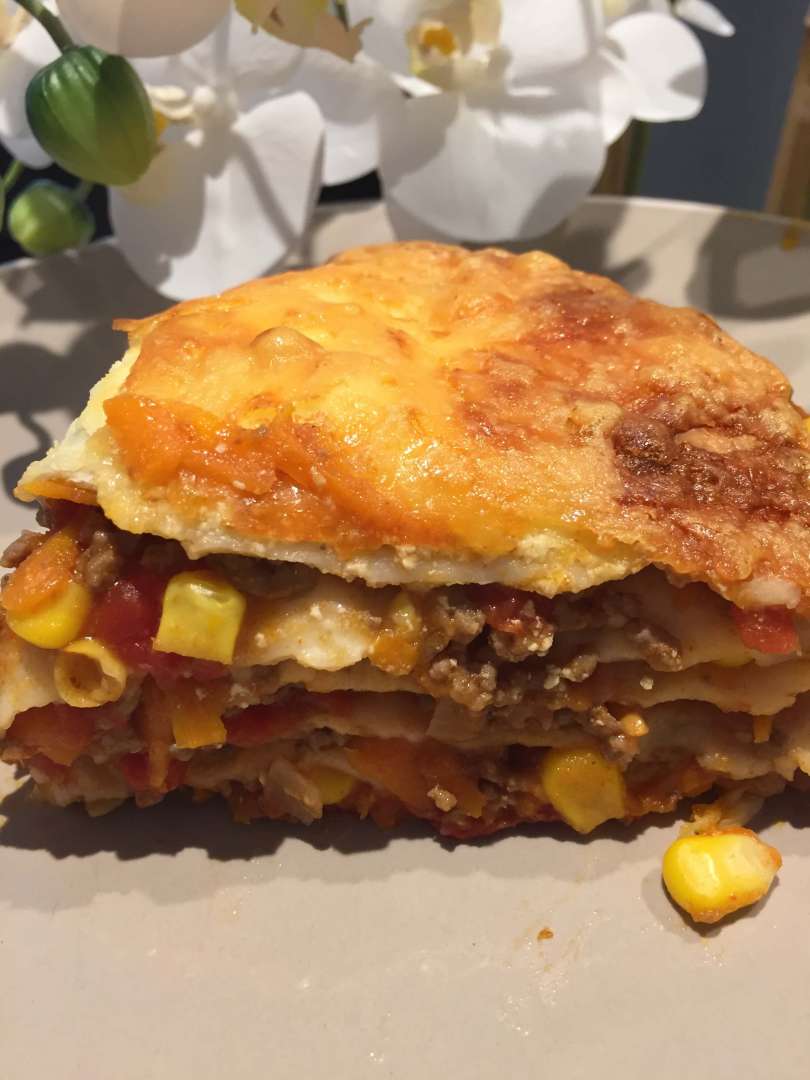 Ingredients
400

g

premium beef mince

410

g

can of salt reduced red kidney beans

drained and rinsed well

2

medium carrots

grated

2

medium onions

finely diced

1

red capsicum

finely chopped

400

g

can salt reduced diced tomatoes

35

g

sachet salt reduced taco seasoning

5

wholegrain wraps/tortillas

1/2

cup

sour cream

1/2

cup

cheddar cheese

grated
Method
Preheat your oven to 180C.
Heat a non-stick frying pan over medium-high heat.
Sauté onion for a couple of minutes, then add 1 tbsp water (this takes away the need for any added oil) and cook until the onion is soft and translucent, and water has evaporated.
Increase the heat to high and add the mince.
Cook, stirring, until there are no lumps and mince is brown.
Add grated carrot, chopped capsicum, red kidney beans, diced tomatoes and taco seasoning. Stir and then simmer for 10-15 minutes until mixture has thickened.
Lightly spray an oven safe dish with cooking spray.
Layer the dish with 2 x tortillas, then half of the meat mixture, 1 x tortilla, the remaining meat mixture, 2 more tortillas, then sour cream. Sprinkle the cheese over the top.
Cook for 30-40 minutes, or until golden brown.
2. Rice paper rolls
Ingredients
2

cooked chicken breasts

sliced lengthways

1

cup

mint leaves

2

medium carrots

grated

1

medium cucumber

peeled into strips with a veggie peeler

1

avocado

sliced into long strips

8

rice paper wrappers
Method
To make the dipping sauce simply combine all of the ingredients in a small bowl or jar. Stir well to combine and pop into the fridge to chill.
To make the rice paper rolls, place one wrapper at a time into a bowl of warm water to moisten as per packet directions.
Lay out flat on a chopping board and add your fillings of choice.
Fold the bottom and tops in, then pull over the left side of the rice paper and wrap tightly, rolling over to join onto the right side.
Place on a plate lined with baking paper.
3. Spaghetti bolognese
Ingredients
1

tbsp

olive oil

1

large red onion

peeled and finely diced

2

carrots

peeled and grated

2

stalks celery

finely chopped

2

tsp

Minced Garlic

6

medium mushrooms

chopped

1

zucchini

grated

1

tsp

minced chilli

optional

500

g

lean beef mince

1

tbsp

Worcestershire Sauce

3

tbsp

tomato sauce

800

g

tinned diced tomatoes

1

cup

red wine

2

cups

chicken or vegetable stock

250

g

wholemeal spaghetti

Salt and pepper

to taste

Handful of fresh basil leaves

to serve

½

cup

grated Parmesan cheese

to serve
 Method
Heat the oil in a large pan over med/high heat – the pan needs to be big enough to hold all of the bolognese and the spaghetti too.
Cook the onion, carrot, celery and garlic for 3 minutes.
Add the chilli, if using, and then add the zucchini and mushrooms and cook for another 2 minutes.
Add the mince to the pan and brown the mince for around 5 minutes, stirring continuously.
Pour in the Worcestershire sauce, tomato sauce, tomatoes, wine and stock.
Season to taste and stir to combine.
Place the lid on and bring to the boil.
Reduce the heat to medium and add your spaghetti to the pan (you may need to break the pasta in half if your pan isn't big enough).
Simmer, uncovered, for around 15 minutes or until the pasta is cooked, stirring several times during the cooking time.
Sprinkle over the fresh basil leaves, and then serve with the Parmesan cheese.
4. Honey soy chicken and rice
Ingredients
1

cup

brown rice

500

grams

skinless chicken breast

or thighs

2

tbsp

soy sauce

1

tbsp

oyster sauce

1

tbsp

kecap manis

sweet soy sauce

1

tbsp

honey

1

tbsp

sesame seeds

2

carrots

1

cup

green beans

1

cup

snow peas

1

small head

broccoli

1/2

tbsp

sesame oil

1

tsp

Minced Garlic
Method
Cook brown rice as per packet instructions.
Slice all vegetables and steam until tender but still slightly crisp.
Cut chicken into cubes and mix with freshly minced garlic.
In a small bowl mix the soy sauce, oyster sauce, sweet soy sauce and honey, then set aside.
Heat sesame oil in large fry pan or wok, and brown the chicken until cooked through.
Add sesame seeds and stir continuously for 1 minute.
Add streamed vegetables and the sauce.
Stir for 1 minute to heat through.
Serve with cooked brown rice.
5. Stove top lasagne
Ingredients
1

brown onion

500

grams

lean beef mince

1/2

tsp

garlic powder

or minced garlic

1/2

tsp

mixed herbs

1

zucchini

grated

1

carrot

peeled and grated

1

cup

mushrooms

chopped finely

300

mls

canned condensed tomato soup

400

g

canned diced tomatoes

1

tbsp

tomato paste

1/2

cup

water

3

lasagne sheets

1/2

cup

tasty cheese

grated
1

tsp

butter

1

tbsp

wholemeal flour

3/4

cup

skim milk

1

tbsp

Parmesan cheese
Method
First make the béchamel sauce. Add butter into saucepan and melt, then add flour and whisk until combined.
Slowly add the milk, whisking to remove any lumps. Return to low heat and simmer, stirring occasionally, until it thickens. Once thickened stir through the Parmesan. Set aside.
Heat a large frypan and spray with cooking spray. Sauté the onion, then add mince, using a wooden spoon to remove lumps as it cooks. Add herbs and garlic.
Add zucchini, carrot and mushrooms and stir through.
Add tomato paste, soup, water, can of tomatoes and stir to combine.
Break up the lasagne sheets roughly into bite sized pieces and add to pan. Ensure they are covered in sauce, then put lid on the pan and simmer until lasagne sheets are cooked.
Spoon béchamel sauce and grated cheese over top, add lid again for a few minutes until cheese is melted then serve.