Top 10 Foods To Avoid This Winter
We tend to crave 'bad food' in the cooler seasons. Here are our top 10 foods to steer clear of this winter to minimise the weight gain and aid weight loss.
Our taste buds seem to crave everything that's not so great for us in the cold weather (like hot chocolate with a MOUNTAIN of cream, hot chips and pies) to keep warm and full. And this can be a little bit tricky if we are following a healthy eating plan.
Here are our top 10 foods to steer clear of this winter to minimise the weight gain and aid weight loss. Remember, Winter is when Summer bodies are made!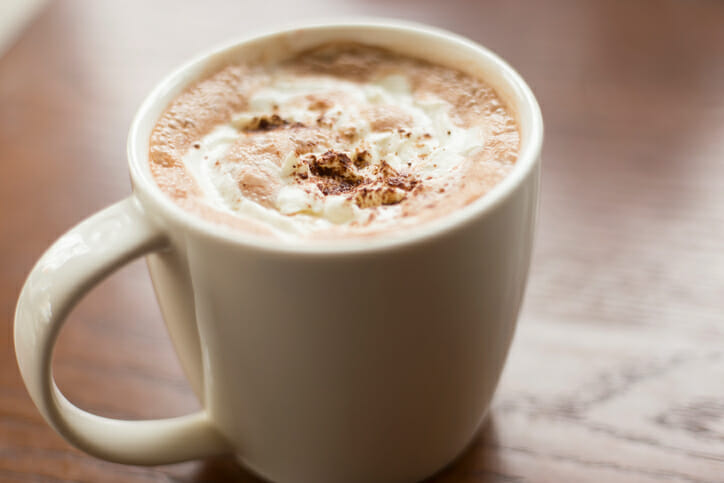 10 Foods To Steer Clear Of This Winter
1. Café Hot Chocolates
Café hot chocolates are super tasty for a reason. The amount of sugar in them is likely to be five times more than we would make in a 'homemade' hot chocolate.
You could easily be consuming an extra 300-400 calories a day with these babies so it's best to minimise any out of home purchases this winter. Try our Winter Warmer Smoothie for a healthy hot chocolate alternative.
Or try our delicious new Hot Chocolate with Collagen which is just 155 calories!
2. Bye Bye Fast Food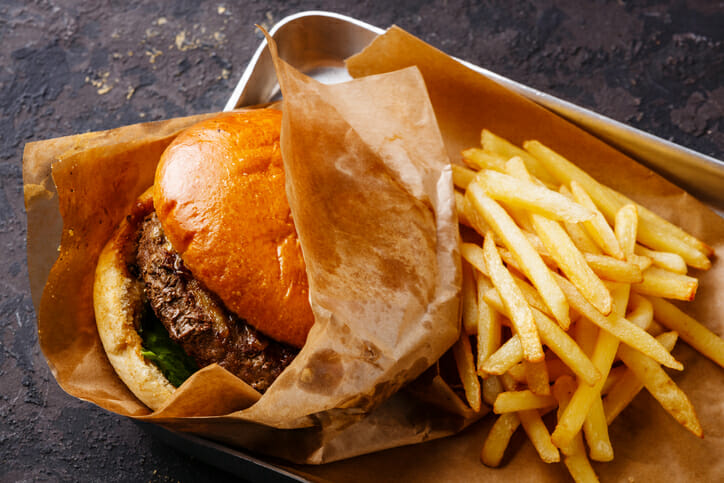 When its cold outside, we feel like warm food and we don't want to get out of the car in our ugg boots. What better option than to go through the drive-through. But drive-through options are not only high in calories, but also saturated fat and sugar, sugar, sugar!
Better alternative? Get out your slow cooker and make a few big batches of warm, home cooked meals to last you a couple of days at a time. BINGO! No need to go through the drive-through and your belly is warm and full.
If you're looking for family-friendly winter dinners – you can't go wrong with this Slow Cooked Porcupine Meatballs recipe.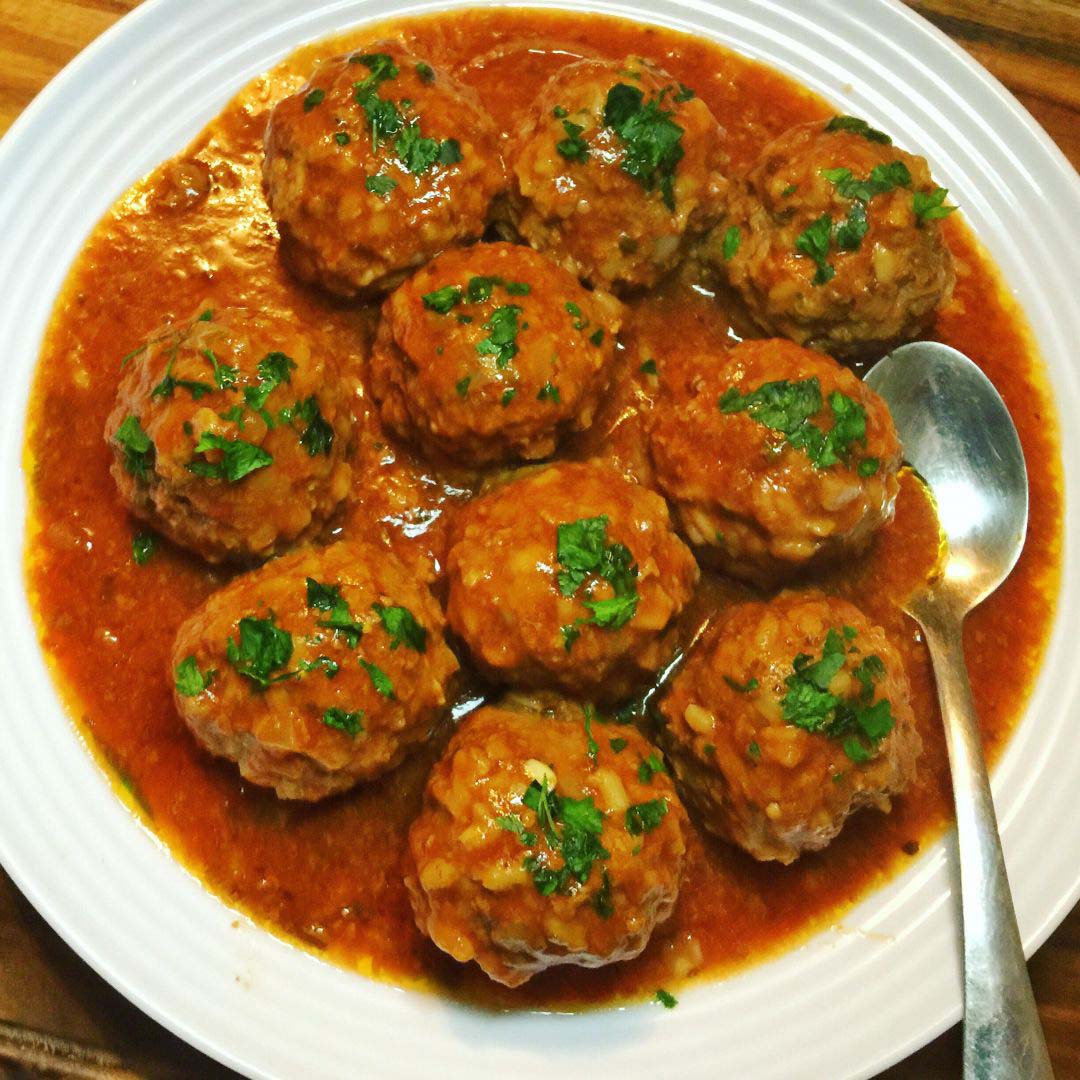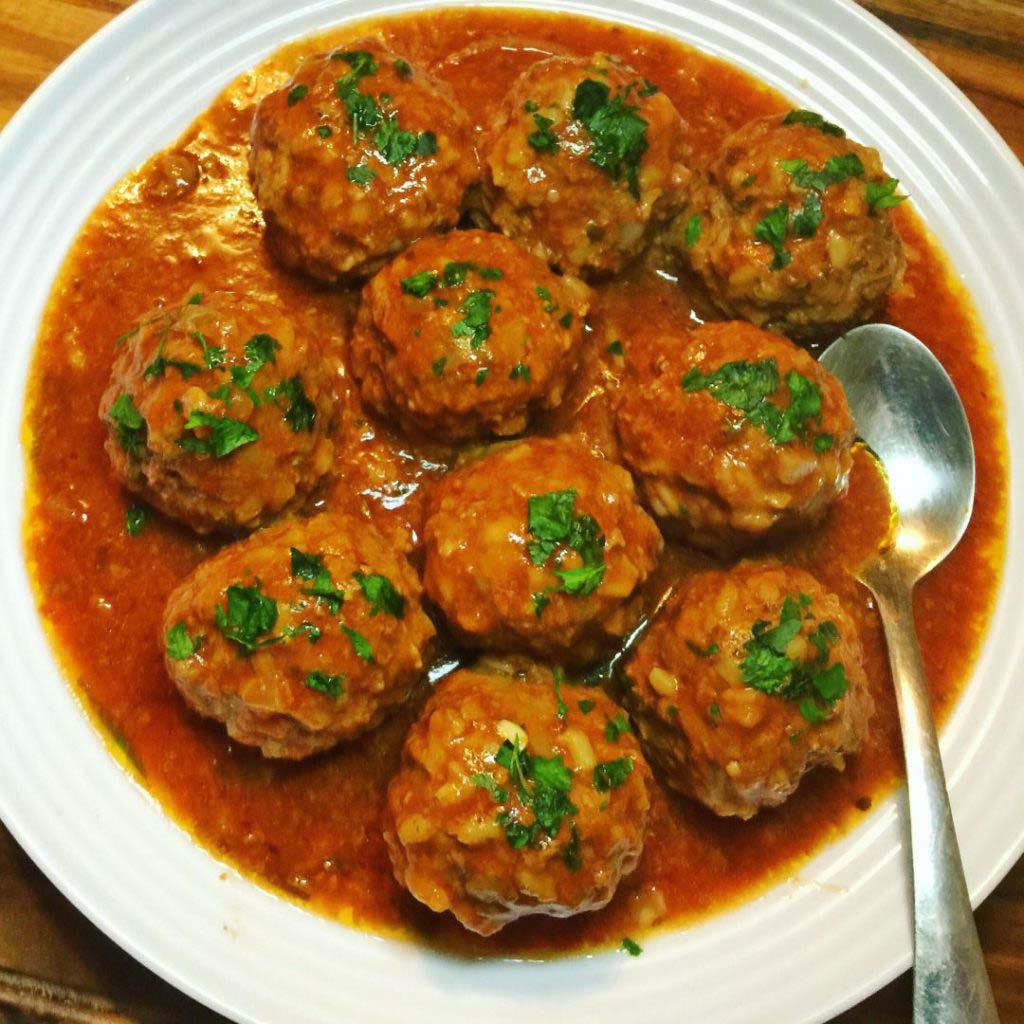 3. Canned Soup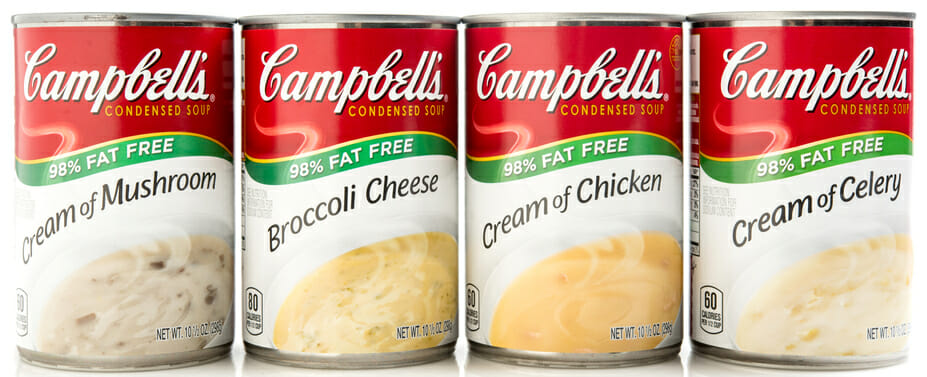 Canned soup may be an easy lunch option, but these soups are generally full of thickeners, MSG, artificial flavours and are high in sodium. Not to mention the tins are lined in BPA.
Unfortunately, canned soups are not very nutritious as a result.
It's best to opt for homemade soups and or look for store bought soup in as natural state as possible.
If you are in a hurry and love a good soup – this 15 Minute Sesame Ginger Soba Noodle Soup recipe is for you.
4. Two Minute Noodles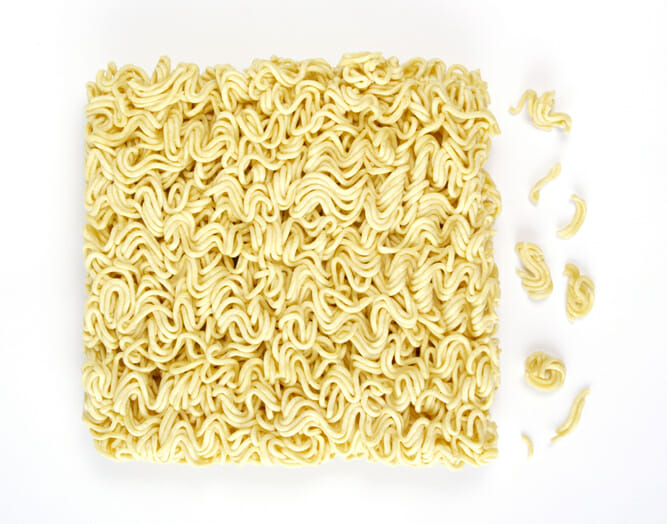 Two minute noodles are mostly high in carbs and saturated fat. The easy snack doesn't tend to keep you full for very long and as a result of all that added sodium – can make you super, super thirsty.
We recommend investing in a better option – like rice and or buckwheat noodles and make your own, healthy noodle dinners.
Check out this Quick And Easy Chicken Satay Noodles Recipe Just 295 Calories.
5. White Pasta
There's no doubt many of us enjoy a good Italian-inspired fettuccine dish at a top restaurant. The thing is, if you are trying to stick to your healthy eating plan, then eating refined carbs is not going to help you reach your weight loss goals.
Save money and minimise your calorie intake by making homemade pasta dishes – opt for wholemeal, spelt or gluten free varieties which are easier on the digestion.
You may be keen to try our Delicious Chicken, Coriander, Avocado and Lime Pasta. 
6.White Bread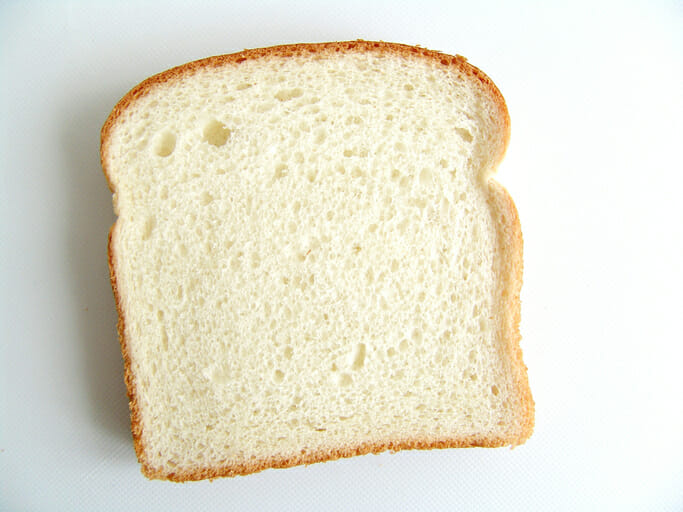 Our parents and grandparents grew up on it, but we have so many better options these days. There are many beautiful grain varieties available like flaxseed and quinoa, or chia and pumpkin seeds to choose from.
Or make your own like this Wholemeal Sweet Potato Bread.
Also be sure to check out this blog: Can I Eat Bread On A Weight Loss Plan And Still Lose Weight?
7.Tim Tams
At 95-100 calories a piece, you can add up how many calories a whole packet would set you back!
Sure, a Tim Tam here and there is fine and dandy. But this winter – it may be best to keep an eye on what you're dunking into your warm drink if you are wanting to stay on healthy eating track.
If you enjoy a good biscuit – maybe swap your Tim Tam with one of these Healthy Chocolate And Peanut Butter Cookies.
8. Marshmallows
When we think of winter – many of us have thoughts of sitting around a campfire picking at melted marshmallows on a stick.
The thing is, even though these typically pink and white soft treats are marketed as 'fat free' – marshmallows are FULL of sugar.
9. Movie Popcorn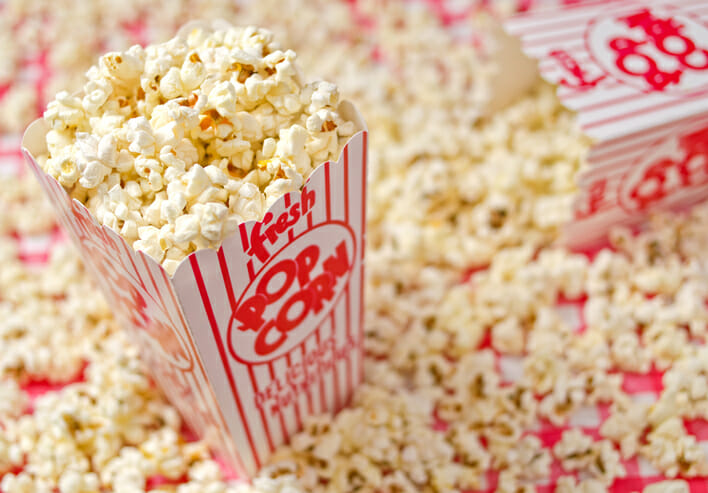 Saturday night comes round – and after a busy, cold week – your idea of the perfect night is to kick back and watch some movies (or head to the movies) and pick at movie popcorn.
Despite how delicious movie popcorn smells – it's loaded with calories. It's also usually incredibly high in sodium. Dietitians have uncovered a maxi popcorn contains 3930kj, 50 grams of fat, 30 grams of saturated fat, and a MASSIVE 2000mg of sodium.
Perhaps a healthier go-to movie snack you would like to try are these Salted Caramel Popcorn Cups.
10. Instant Porridge
These varieties are loaded with sugar and will have you feeling hungry by 10am.
You can easily substitute these with the homebrand option and make your own. Add some unsweetened yoghurt and fresh berries, plus a hint of cinnamon, and you will be feeling great all morning.
You may be interested to try our Warming Slow Cooked Quinoa Porridge With Apple And Cinnamon.
28 Day Weight Loss Challenge
Eager to reach your weight loss goals this winter? Then jump on board with The Healthy Mummy and join the 28 Day Weight Loss Challenge!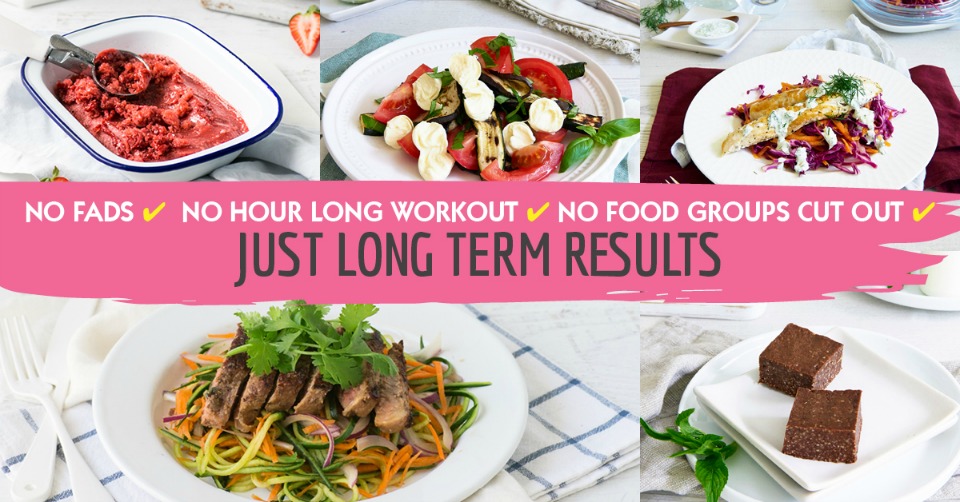 Our Challenge is designed by mums FOR MUMS – to help them reach their goal weight and tackle their health and fitness.
The Challenge is home to customisable meal plans, 24/7 social support and realistic exercises mums can do AT HOME.
Our Challenge entails:
28 days of at home exercise routines (no gym needed) – with video instruction

Customisable and breastfeeding friendly meal plans

Time-efficient exercises for busy mums – under 30 mins

Challenge combines Pilates exercises with interval and circuit training (HIIT)

Suitable for basic to advanced fitness levels.

Home to thousands of EASY-TO-MAKE recipes.
NEXT 28 DAY WEIGHT LOSS CHALLENGE STARTS SOON!
To find out more on the 28 Day Weight Loss Challenge click here. 
Amazing Results From Mums On The 28 Day Weight Loss Challenge
1.Rae Willingham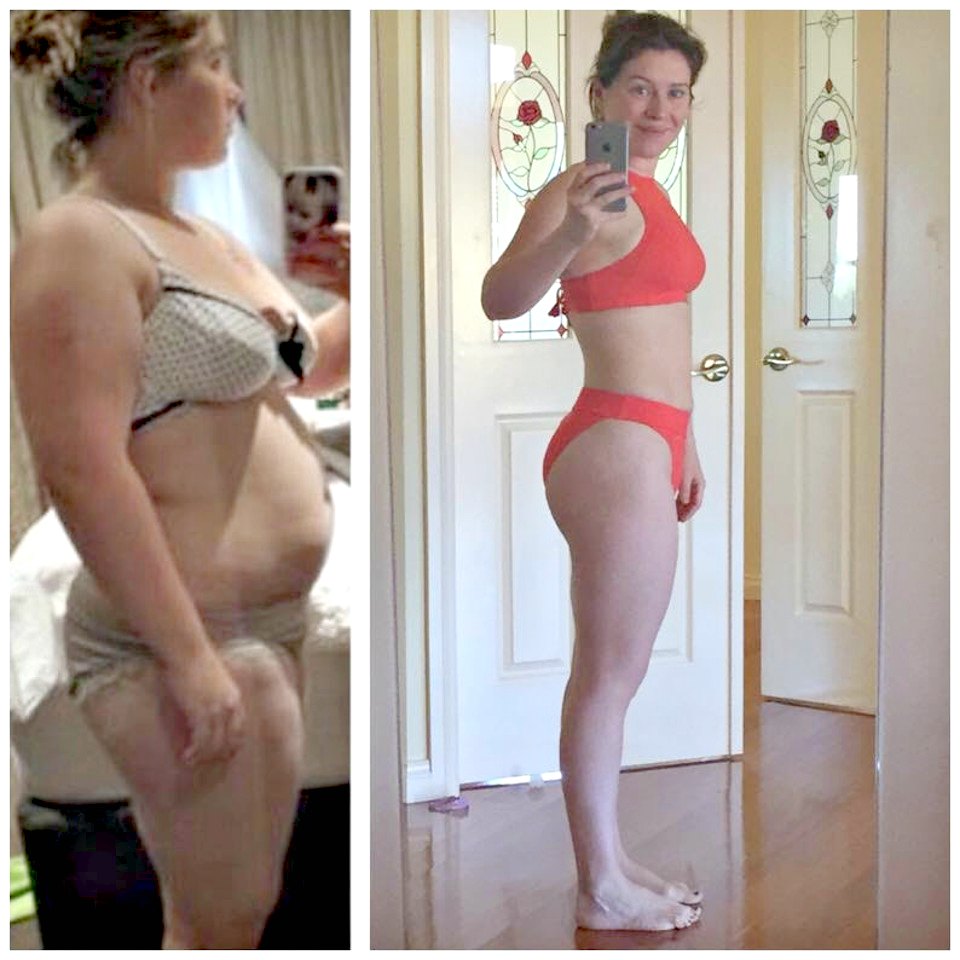 Mum of three children young children, Rae, has overcome negative self belief in the face of  some very big obstacles. After losing 25kgs* and maintaining her goal weight with The Healthy Mummy 28 Day Weight Loss challenges she says:
"I am no longer the girl who suffered debilitating anxiety and regular panic attacks. The one full of excuses not to go out and enjoy life. I am now this amazing butterfly who loves her life and lives it with no worries (well far fewer, I am still a woman after all!)".
2. Jo Hart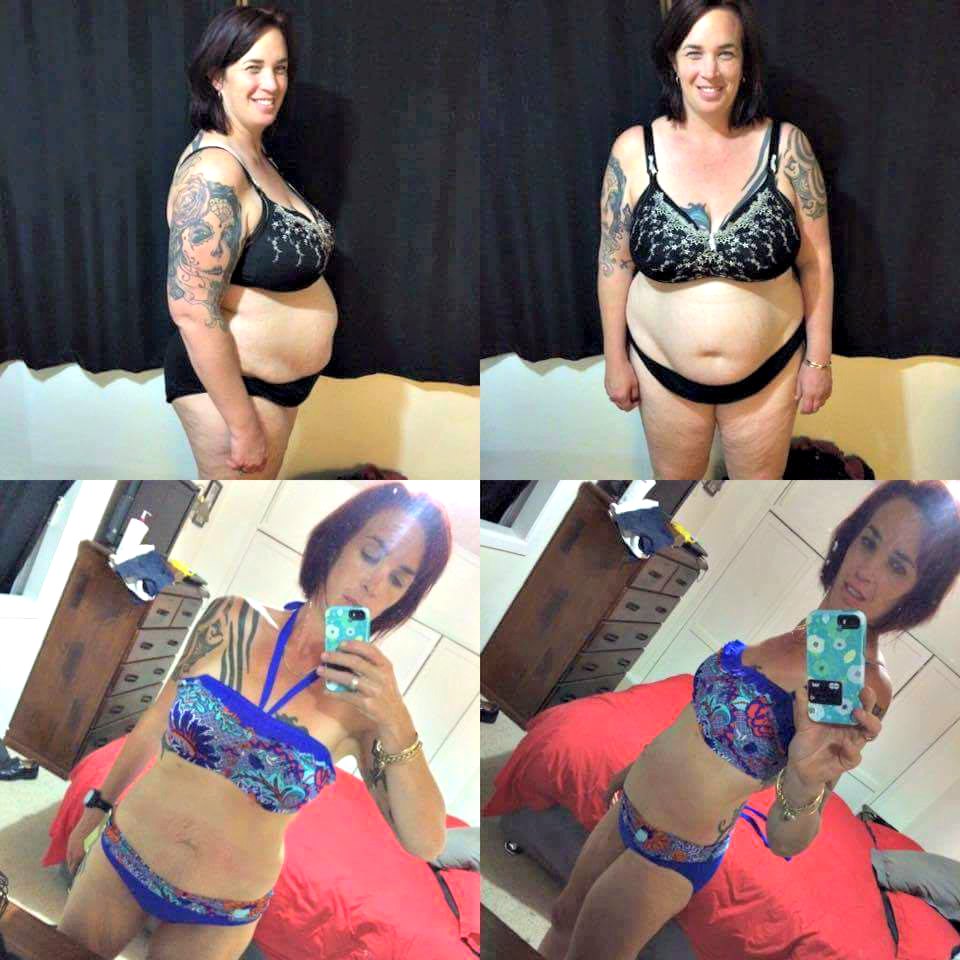 Jo Hart not only rocks her new bikini, she has lost 38kg* with The Healthy Mummy 28 Day Weight Loss Challenges.
She says:  "I am proud of the change I have made for not only me but for my family too".
3. Renee Harrison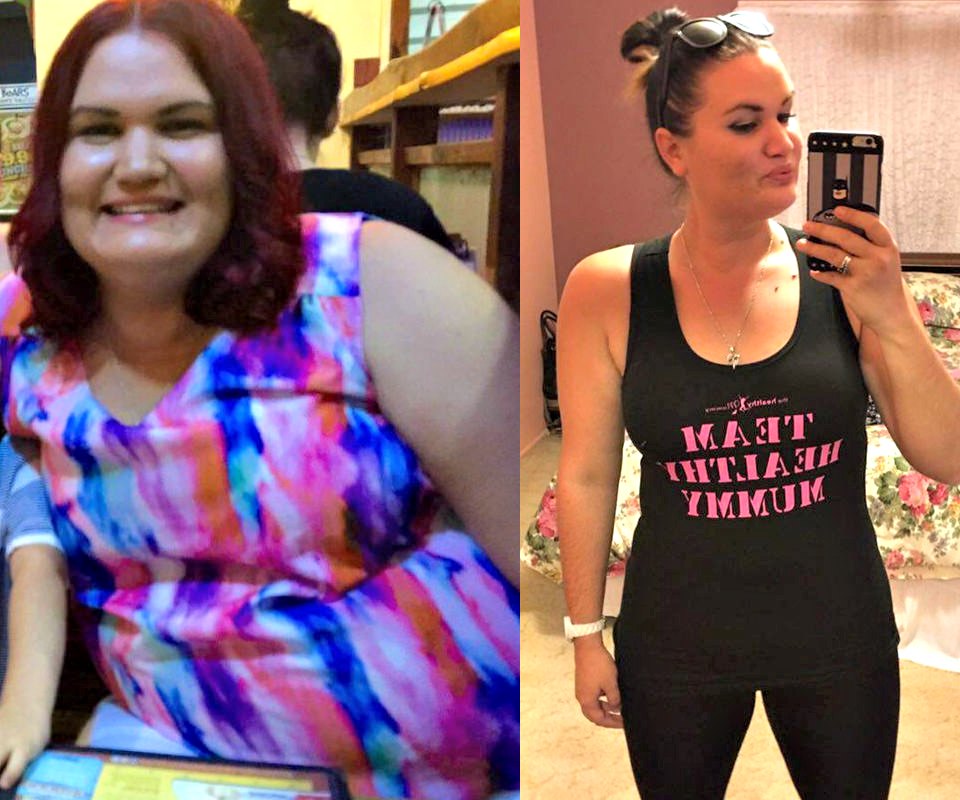 Mum Renee, from Central Queensland, has overcome depression and anxiety stemming from an abusive relationship and transformed her body losing 41kgs* (from 115kgs to 74kgs) with The Healthy Mummy Smoothies, free snack recipes and portion controlled high protein meals.
She says: "previously I lived day by day, but now I embrace life as it were my last day on the earth!".
For more on the 28 Day Weight Loss Challenge click here.