Why we seem to put on weight in the winter and how to stop this
Are you clothes fitting a bit tighter this winter? It seems many of us tend to put on weight in the winter.
Are your clothes fitting a bit tighter this winter? It seems many of us tend to put on weight in the winter.
But, it's not inevitable. You don't have to just accept you will get bigger in the winter and try to lose weight in the summer.
After all, summer bodies are made in winter! Something we truly believe at The Healthy Mummy. Your weight loss efforts should last all year around.
Here's how to beat the winter comfort food overeating…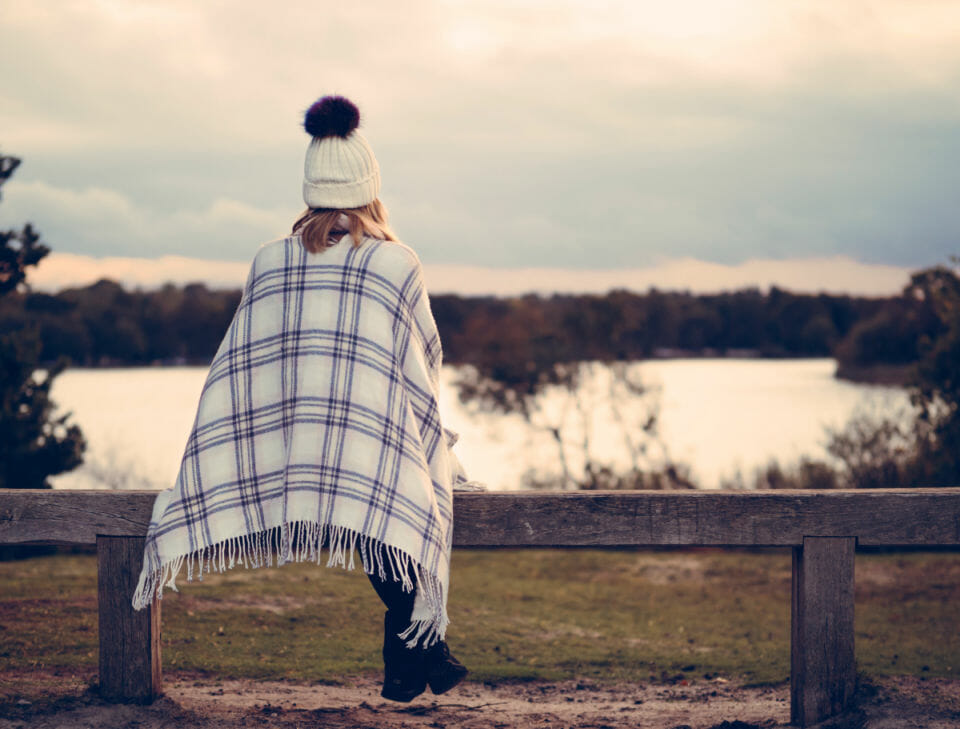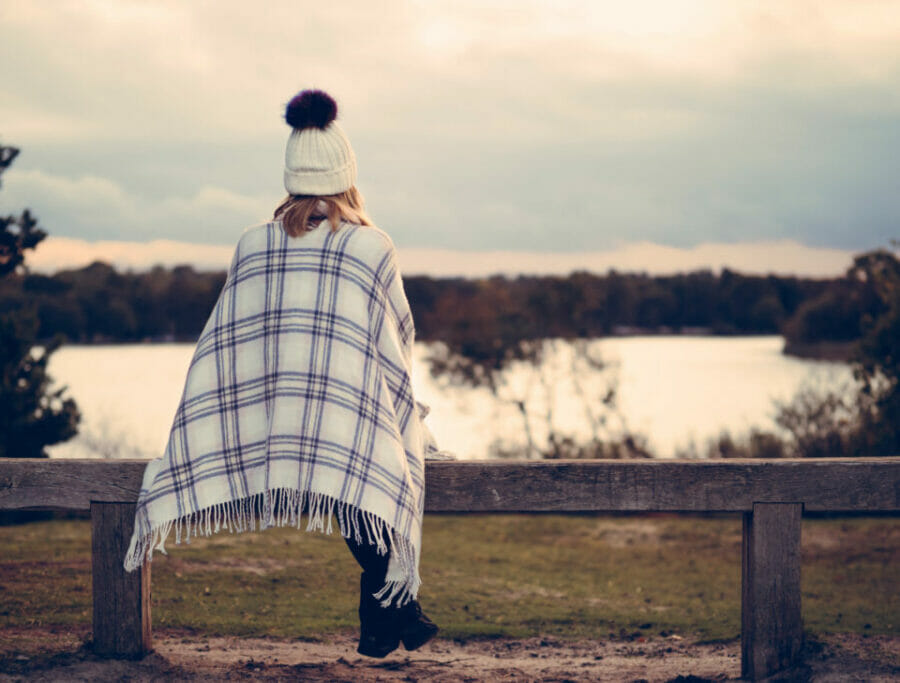 Why we tend to put on weight in the winter
As the temperature drops, it's very common for your motivation for weight loss exercise to plummet as well.
A recent Danish study, which was published in the International Journal of Obesity. found that adults had a higher waist circumference in the winter rather than summer. This may be because your body stores fat during the shorter, darker days.
Meanwhile, another study by Canadian researchers, which was published in Scientific Reports, found that the fat cells that sit beneath your skin shrink when exposed to the blue wave lengths emitted from the sun.
"The insufficient sunlight exposure we get eight months of the year living in a northern climate may be promoting fat storage and contributing to the typical weight gain some of us have over winter," says study author Peter Light.
What's more, according to our recent study, 53 per cent of mums revealed they gained between 4-10kgs last winter!
So are we doomed during winter?
The answer is NO!
8 reasons why people gain weight in winter:
1. It's cold!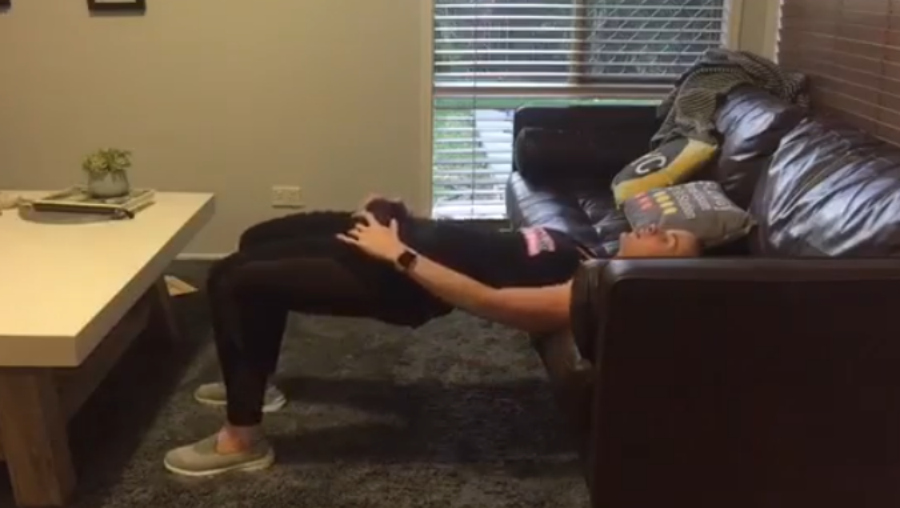 People tend to lose their summer exercise routine, whether it's walking or working out at outside gymnasiums in the park.
There are no excuses, these easy indoor exercises will keep you going even if it's cold and raining outside.
Work out from the comfort of your home with The Healthy Mummy.
2. Comfort food is warming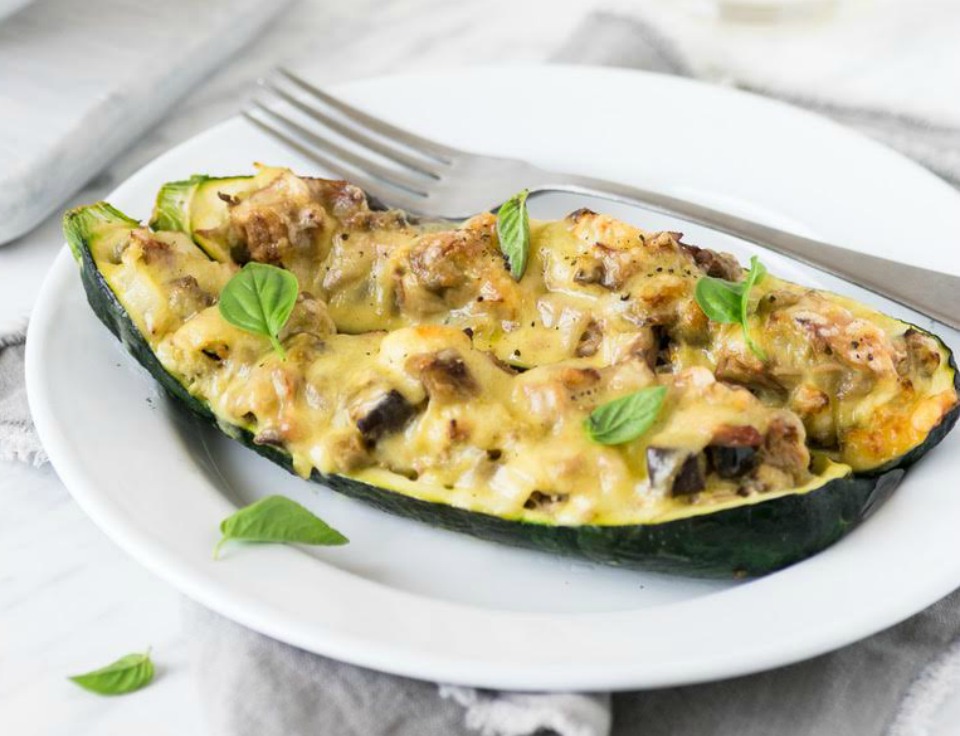 For some reason, we all tend to reach for the stodgy, hearty food in the cooler season. Probably because it's warm and comforting.
Here are 7 low carb recipes that will keep you warm this winter.
3. It's evolutionary
Many animals hibernate in the winter, and according to researchers at the University of Exeter, it's in our biological makeup to eat more in the colder months, because historically food was scarce in the winter. But fear not, if you're aware of it, you can be more conscious of it.
Keep track of what you're eating with the calorie counter on our 28 Day Weight Loss Challenge.
4. We sleep more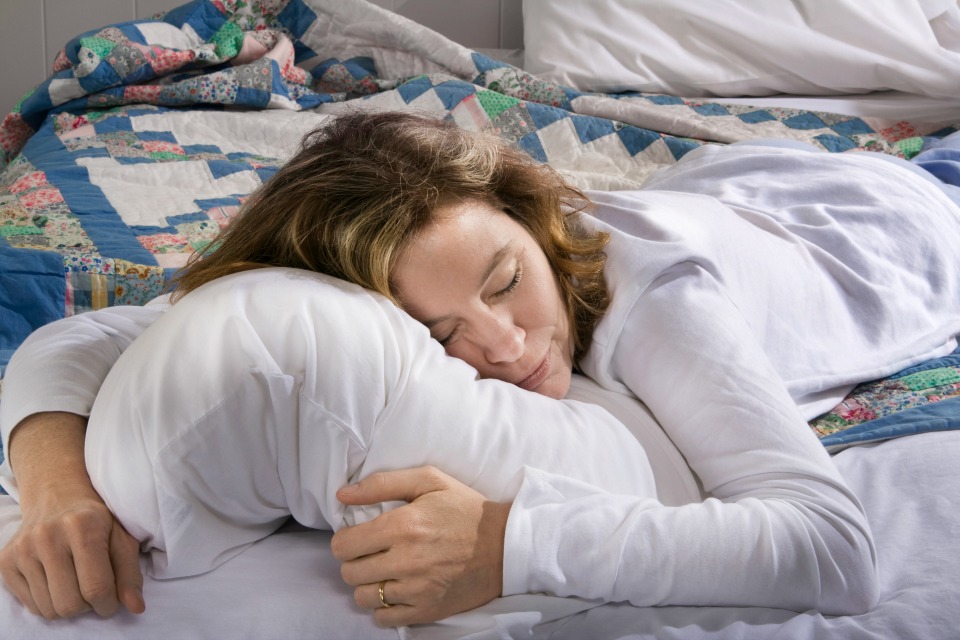 In the winter we tend to want to sleep more, we go to bed earlier and wake up later. This may be because our body clocks usually associate the dark mornings and evenings with night time.
5. Winter affects our hormones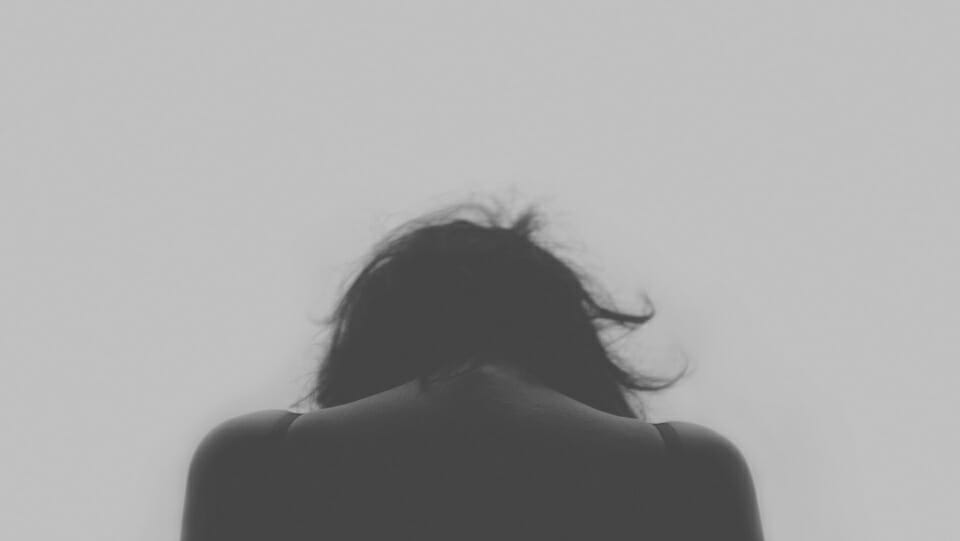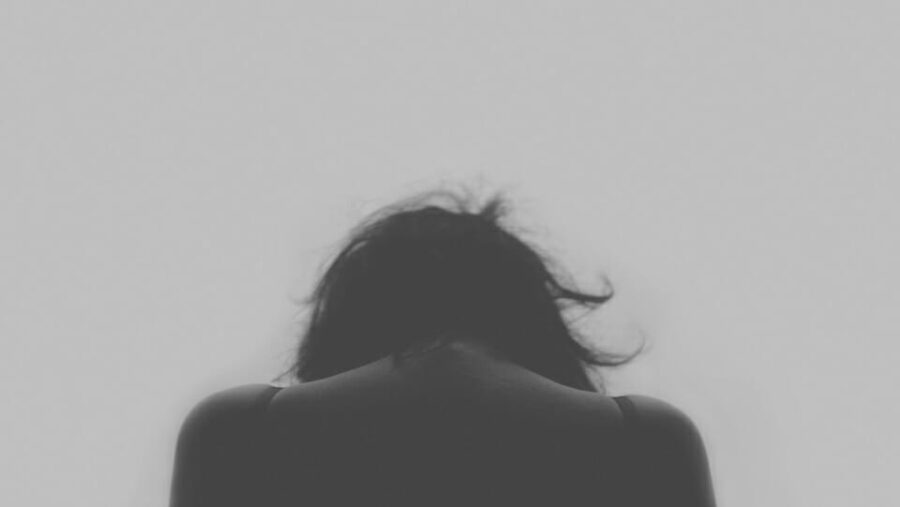 The lack of sunlight can affect our hormones. And we tend to feel more groggy when the sun isn't out.
6. We feel depressed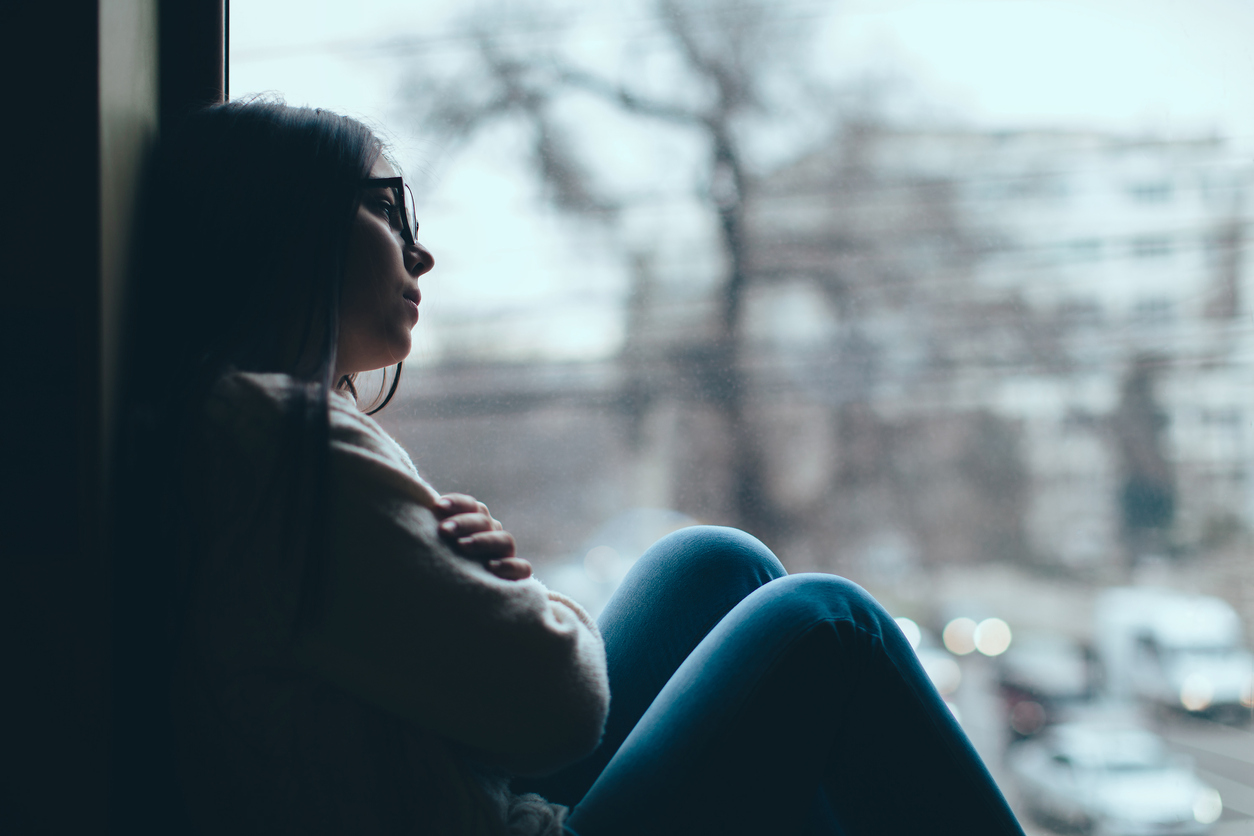 7. We hide under layers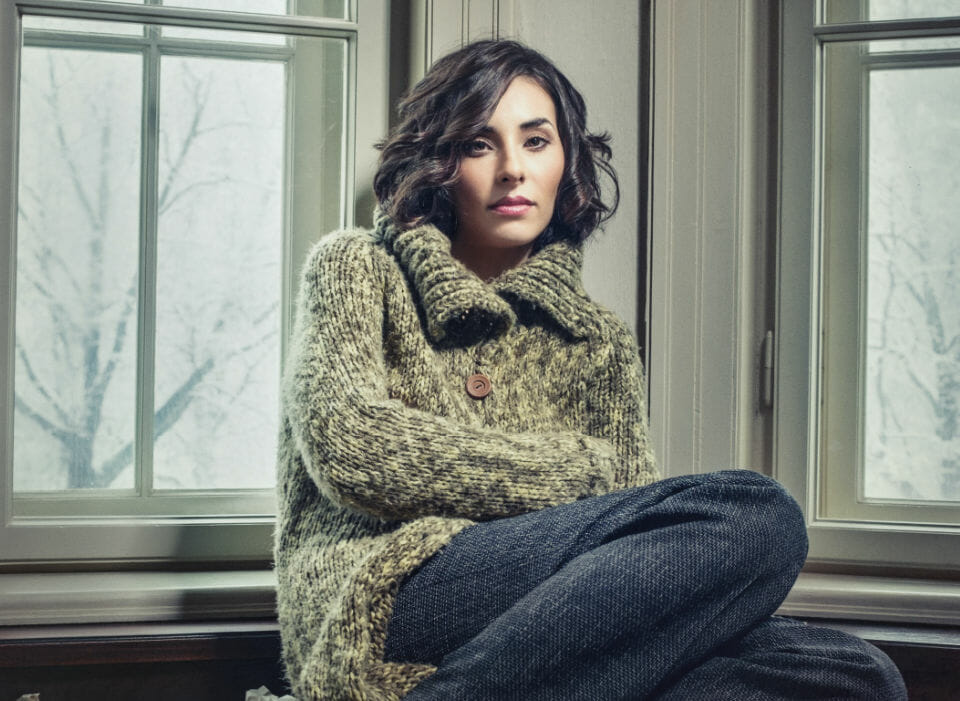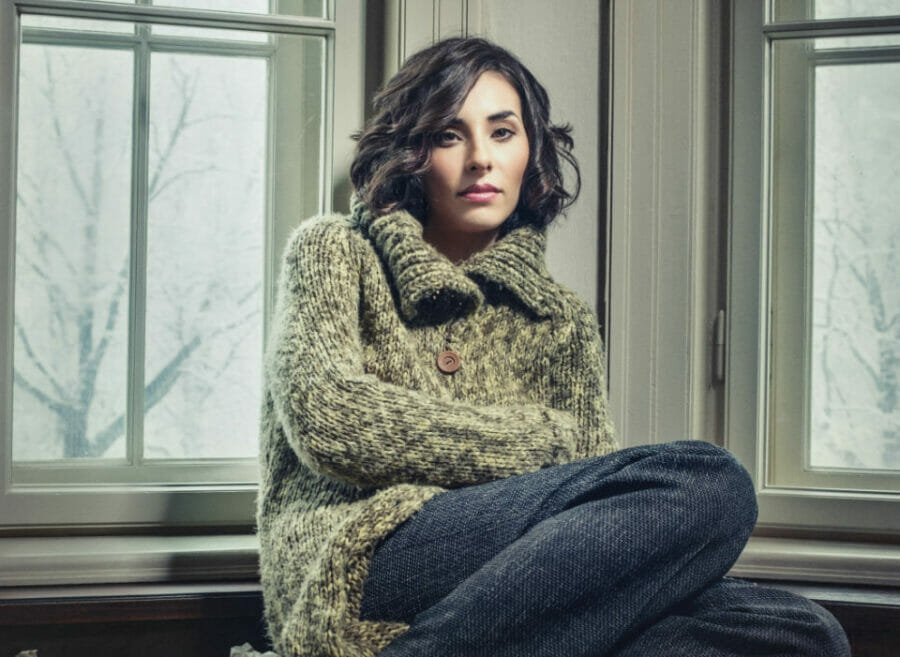 It's easy to hide our bodies under baggy, warm clothing in the winter months.
8. Metabolism changes in the winter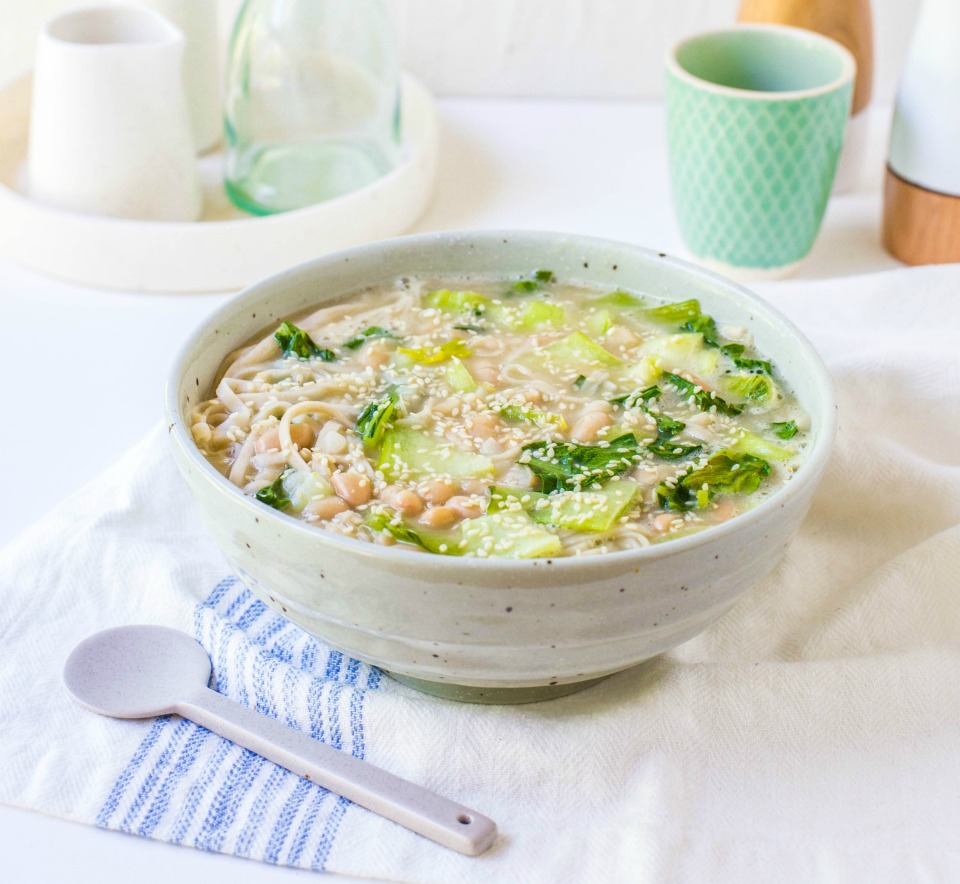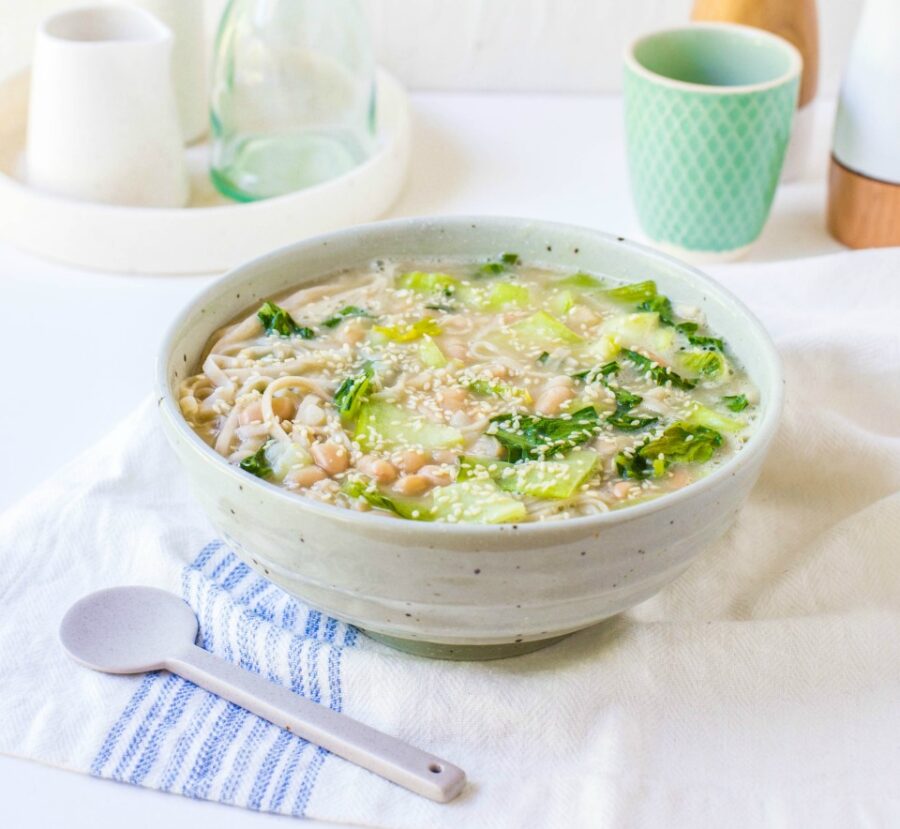 The colder weather can affect our metabolism. And this may cause us to change our eating patterns – we may tend to eat more and crave heartier food.
7 ideas for exercising in winter
But fear not, we're here to help you look your BEST, no matter what season! Here are SEVEN incredible tips to help you stay on your weight loss journey through the cooler months.
1. Work out in the lounge room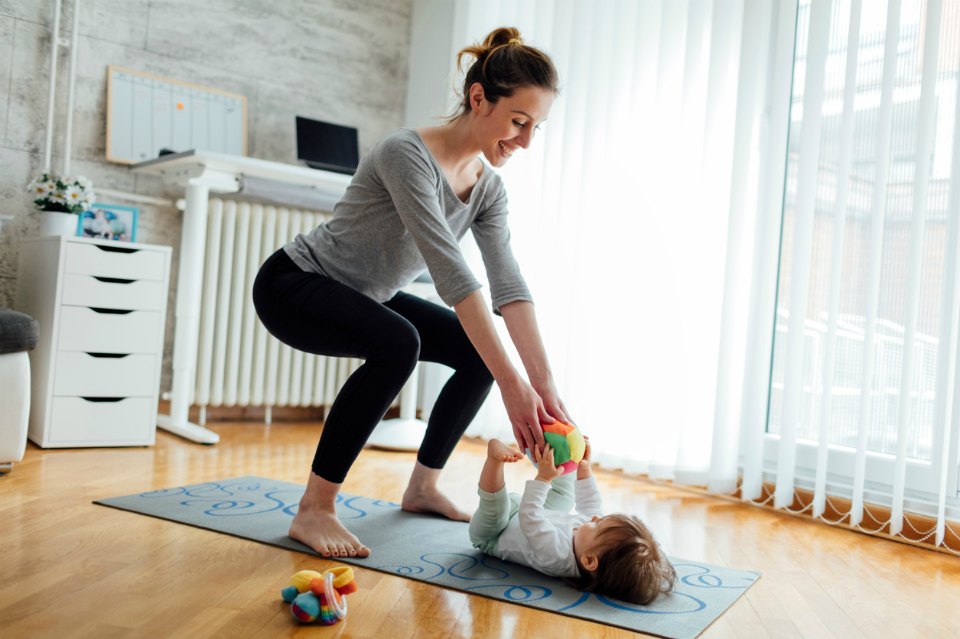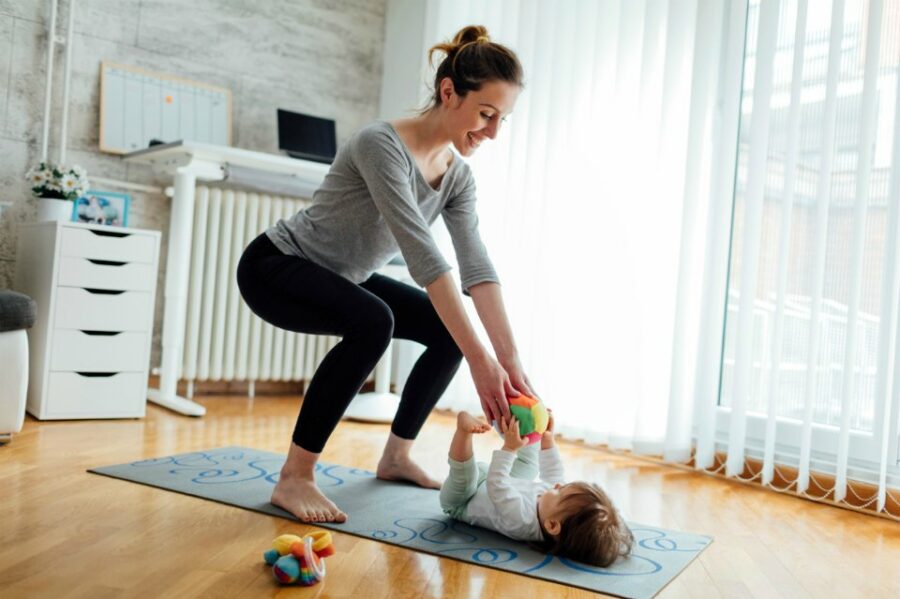 Grab your Healthy Mummy App  and pick one of the 500 workouts available. You could do a 10 or 15 minute session as often as you can squeeze in. Why not try doing a session before the kids get up, while they nap, or while they're occupied eating lunch?
2. Use equipment at home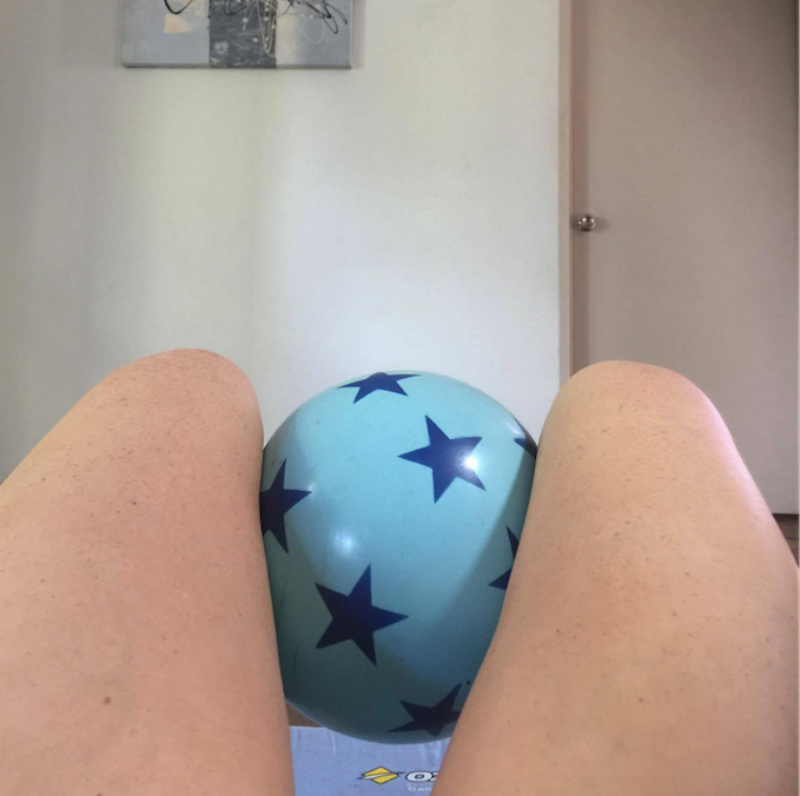 If you've got anything like a treadmill, skipping rope, or some hand weights – pull those out and use them in the warmth of the house.
3. Head to a heated pool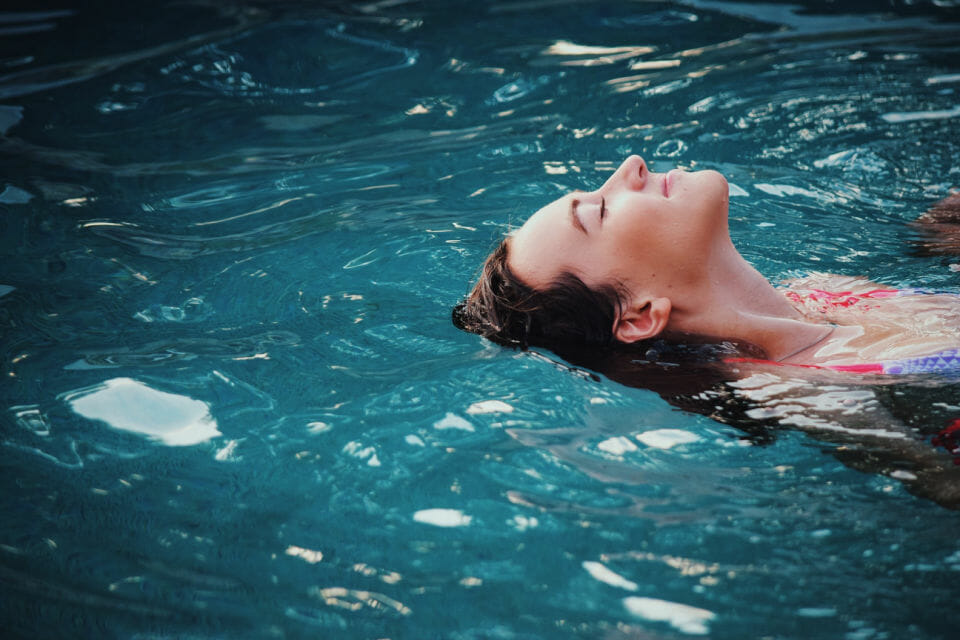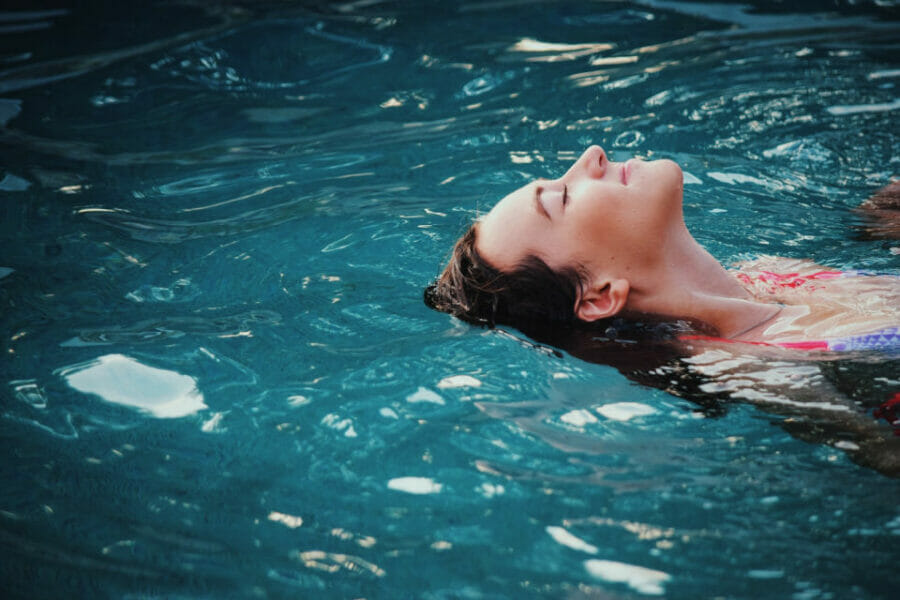 If you live near an indoor heated pool, pack the kids up and head there in the cold weather. Jumping about in the warm water can burn calories while you play with the kids at the same time. You could even meet a friend there with their kids and take turns for a ten minute solo swim.
4. Run up and down the stairs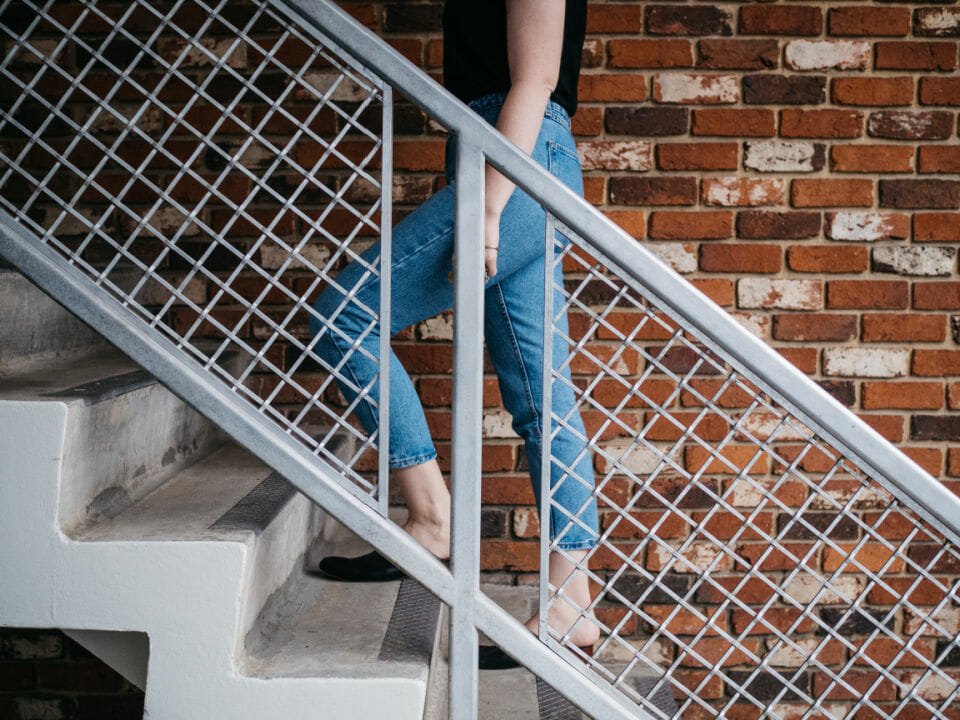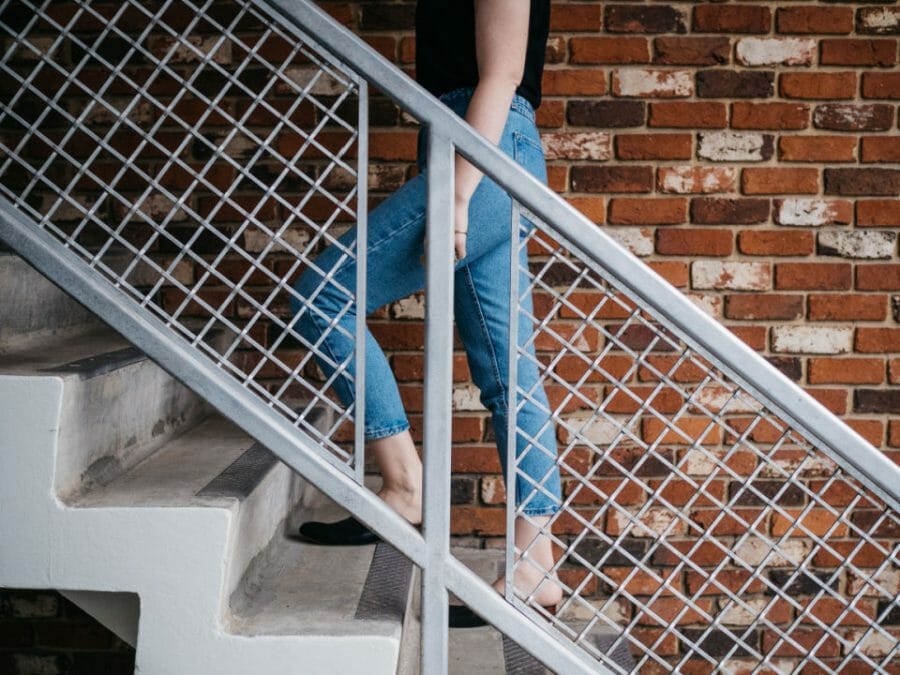 If you have stairs at home, spend ten minutes a few times a day just running up and down them. It's a great way to boost your heart rate, and the interval style training is great for toning too. Find out more about the benefits of stair running here.
5. Go to the mall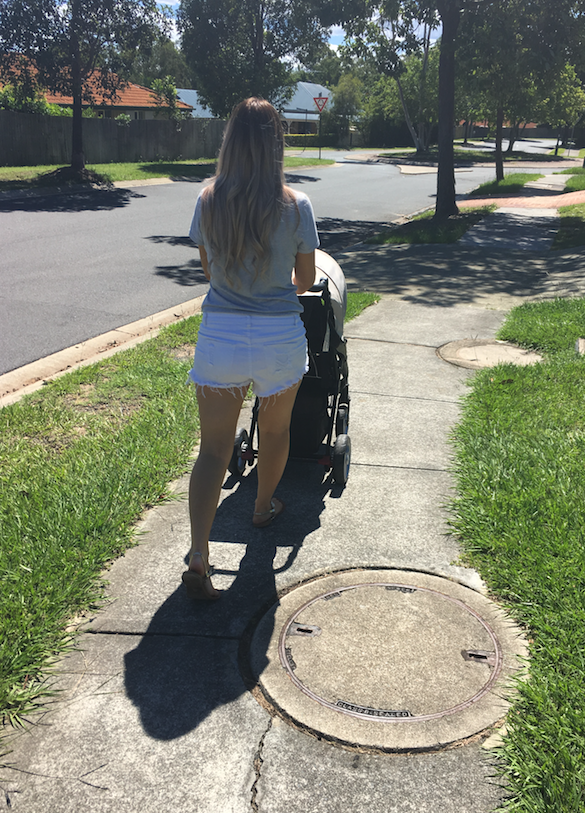 A shopping mall is a great place to go when it's cold outside. They're air conditioned, have parking out the front, and are free of wind/rain/snow so there's no chance of blaming the elements for cancelling your workout. Pop the kids in a pram or trolley and go for a half hour walk around the mall (it can be a good idea to give the kids a snack and a drink to keep them busy).
6. Add more incidental exercise to your day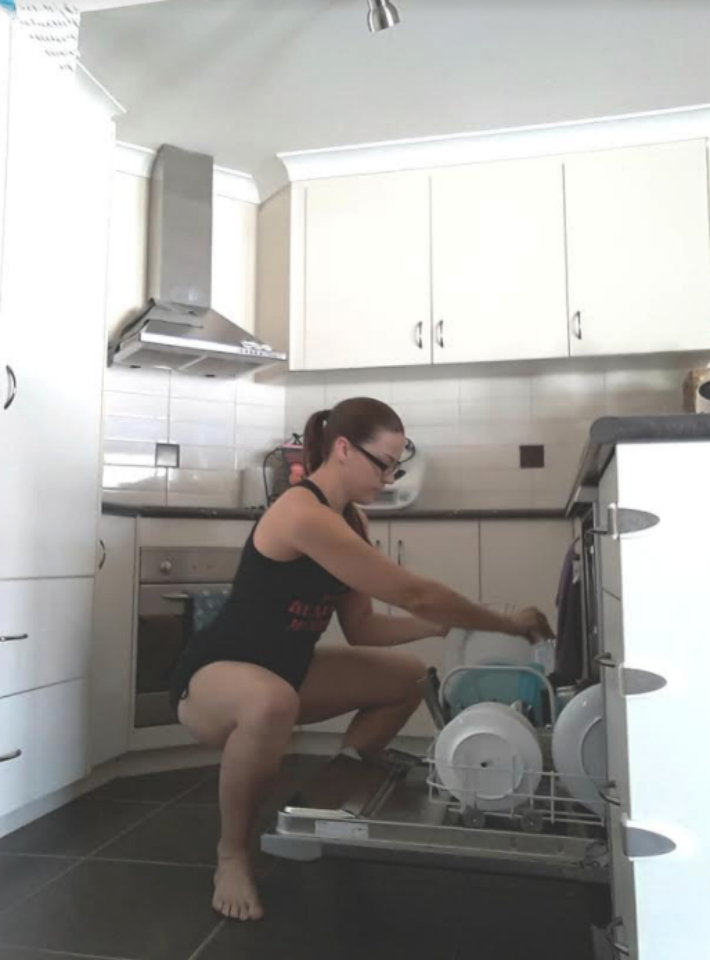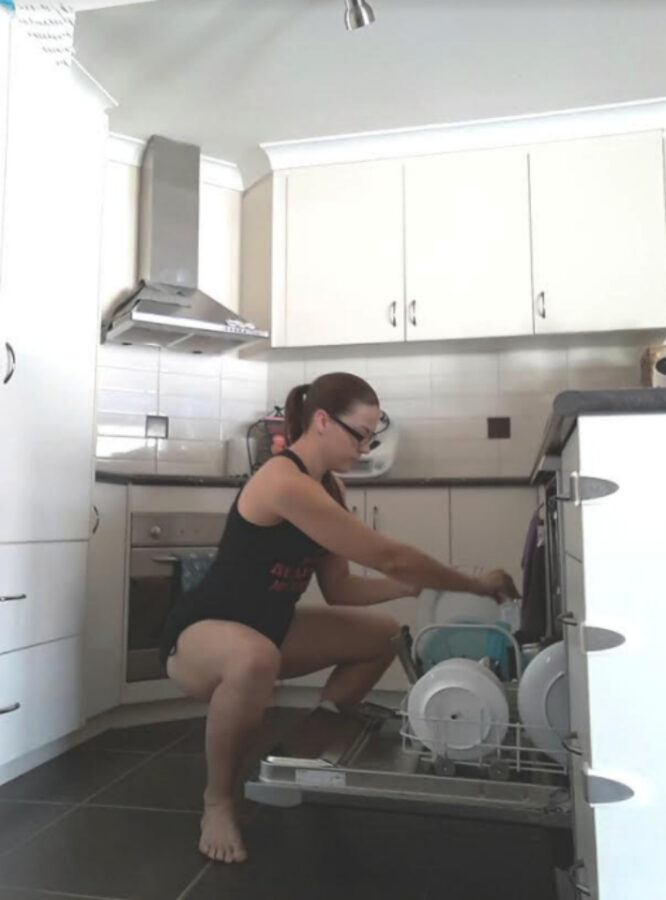 Take your time doing tasks at home to boost your steps and general movement. For instance you could fold the washing and take each item of clothing to pack away one at a time. You could do squats while you wait for the microwave to beep. Do some lunges while you spoon-feed a baby. Everything you do burns calories – from gardening to housework.
10 activities to help boost your "incidental exercise"
7. Make a play date
If your kids play well with someone else's children, try inviting them over to play while you and the other mum do some exercise. This way they are entertained enough to allow you to do a quick circuit (such as the HIIT exercises in our 28 Day Challenge or exercises from our personal trainer that can be found on our website).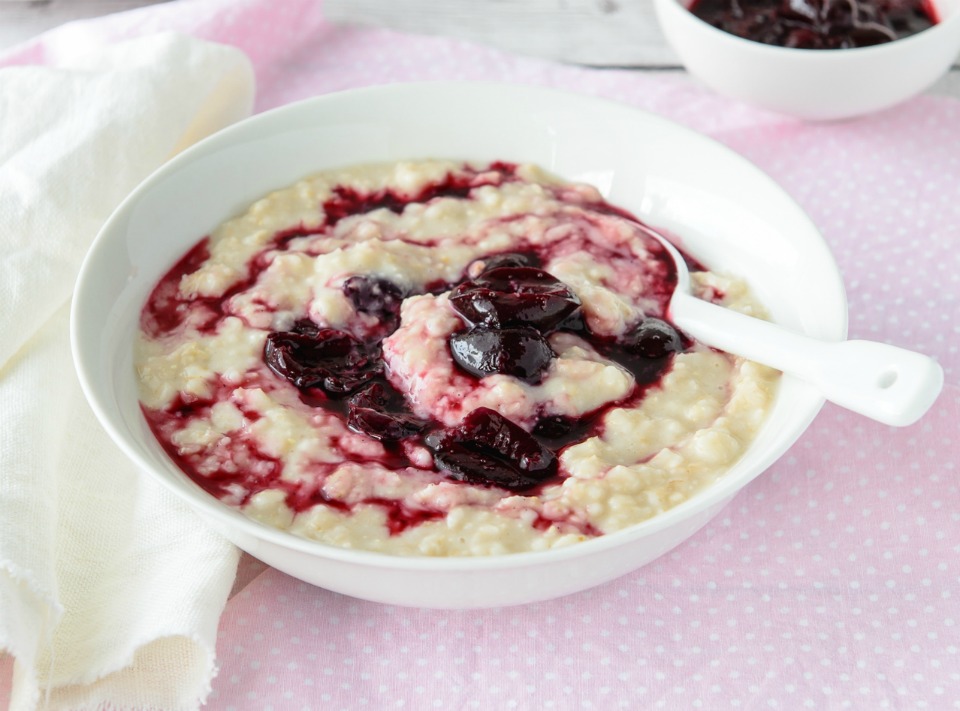 Too cold for brekky. Don't skip it, heat it up. Try our 5 Ingredient Warm Oats recipe (pictured above) or scrambled eggs. You could even have our chocolate Healthy Mummy Smoothie mix as a hot chocolate.
How Hannah, who has lost 35kg, finds motivation to exercise in winter
When Hannah Pech started her weight loss journey it was the start of winter.
By following the 28 Day Weight Loss Challenge this amazing mum was able to drop 35kg and she now maintains a 5kg radius of that. Her weight ranges from 70kg to 75kg after having a starting weight of 105kg – which is incredible!
Here's how she managed to find the time to exercise, even when it was cold outside…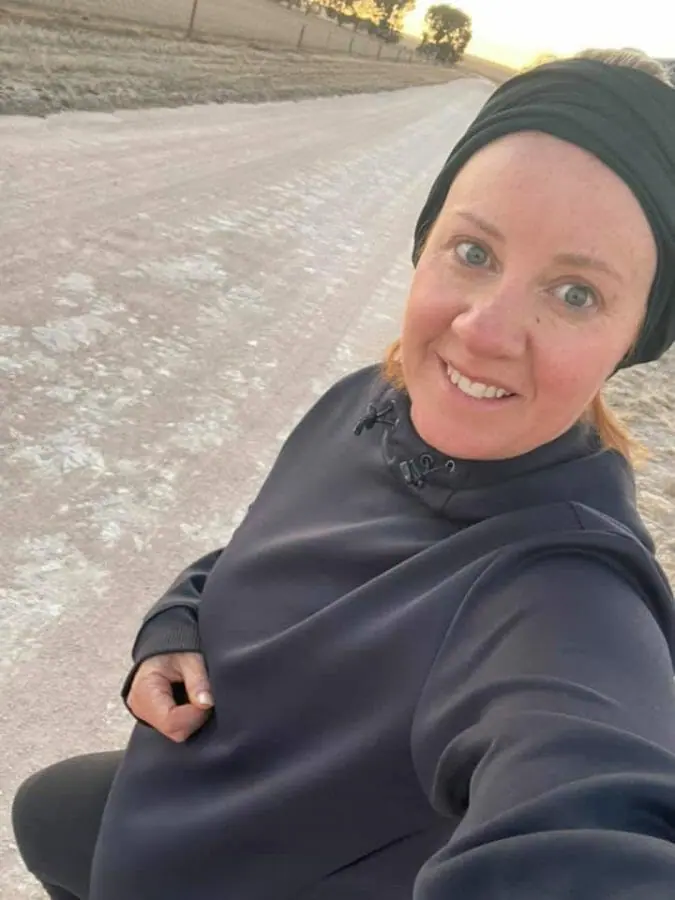 How Hannah incorporates exercise into her busy regime
Exercise wasn't something Hannah says she prioritised before she signed up to The Healthy Mummy app, but she gradually started to incorporate into her daily routine.
"It began with a two kilometres walk down a dirt road, three times a week," she says.
"Often I would push my six-month-old twins in the pram and throw the two- and four-year-old on a bike, getting it done any way I could became more and more important, as I realised exercise helped aid my weight loss goals."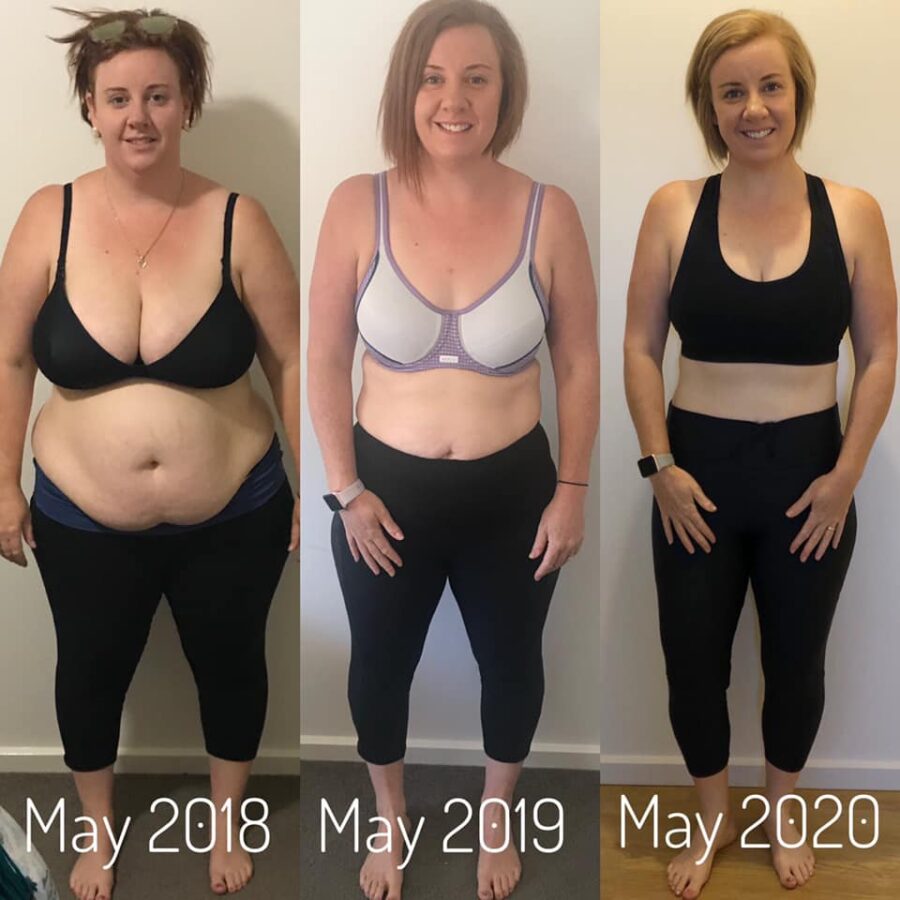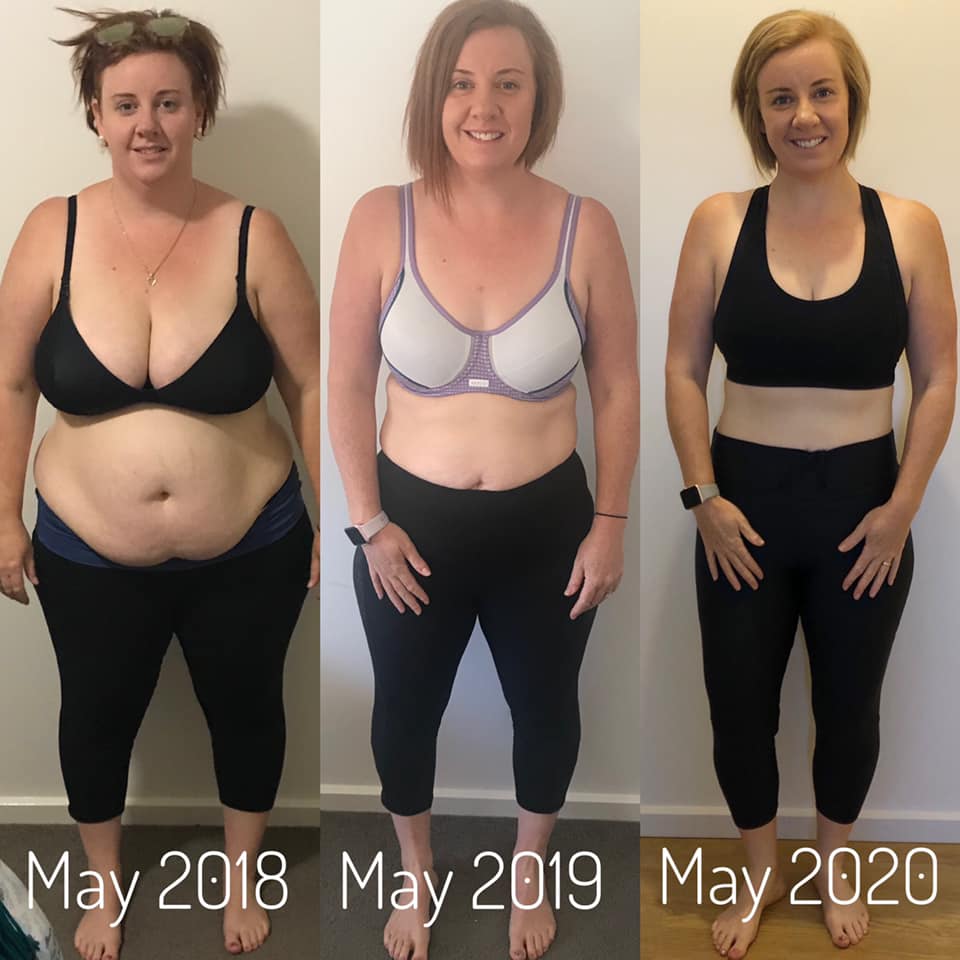 Fast forward nearly three years with another winter fast approaching, and now exercise has now become a vital part of Hannah's day!
"It happens in some shape or form, whether that be a walk, run, stroll with the dog, app workout or shed weights session," she says.
"I've spent the last six months building a new habit of morning exercise before the kids wake up!"
"It's a great time to get out and get the blood pumping, before starting a busy day!"
Hannah tends to exercise before the kids are up and out of bed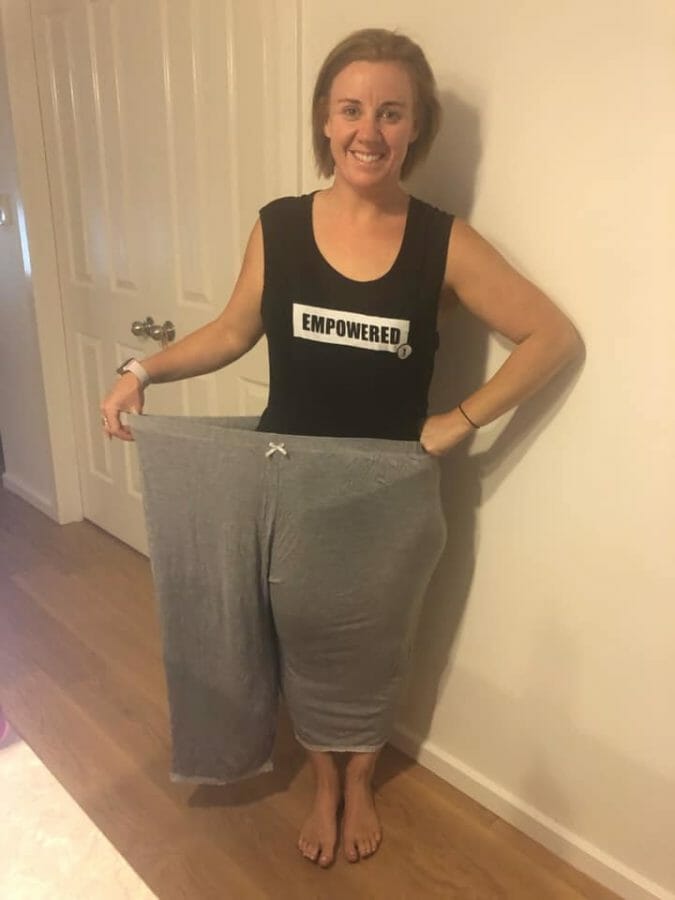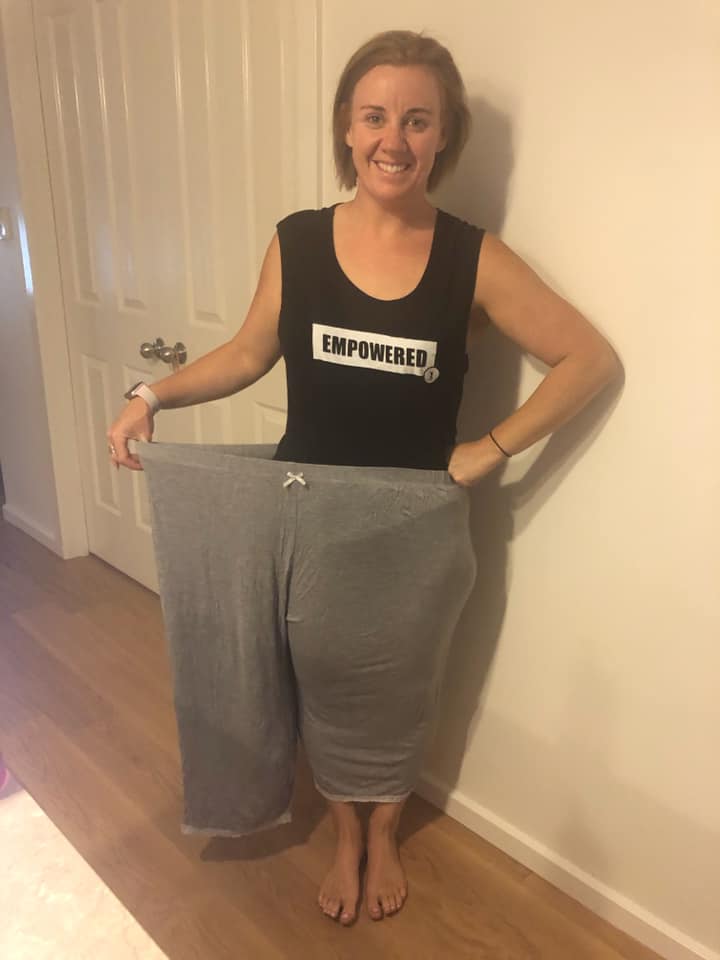 Hannah says this time of the day has become her 'me time' as she sneaks out the house, often in the dark while everyone is sleeping soundly!
"There is nothing more rewarding than closing my exercise ring in the app before I even start 'mum life' for the day," she says.
"But with winter just around the corner the mornings are becoming colder and colder! This morning was a rude shock, the temperature was a staggering three degrees when I walked out the door!"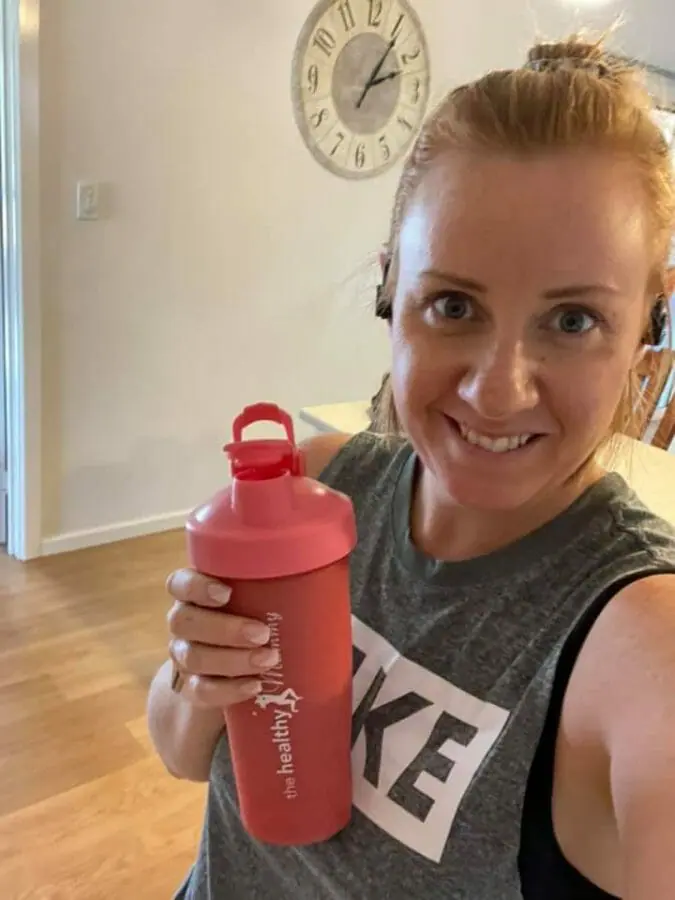 As a busy mum-of-five, Hannah says mornings need to continue to be the prime time to fit in exercise (providing everyone sleeps the night before!) so finding ways to brave the cold is essential!
"Nothing can stand in the way of my morning exercise, I now crave it not only for my physical health, but my mental," she says.
"So, with this in mind, I made a list to convince myself that this habit MUST continue through the winter months, and I wanted to share with you all!"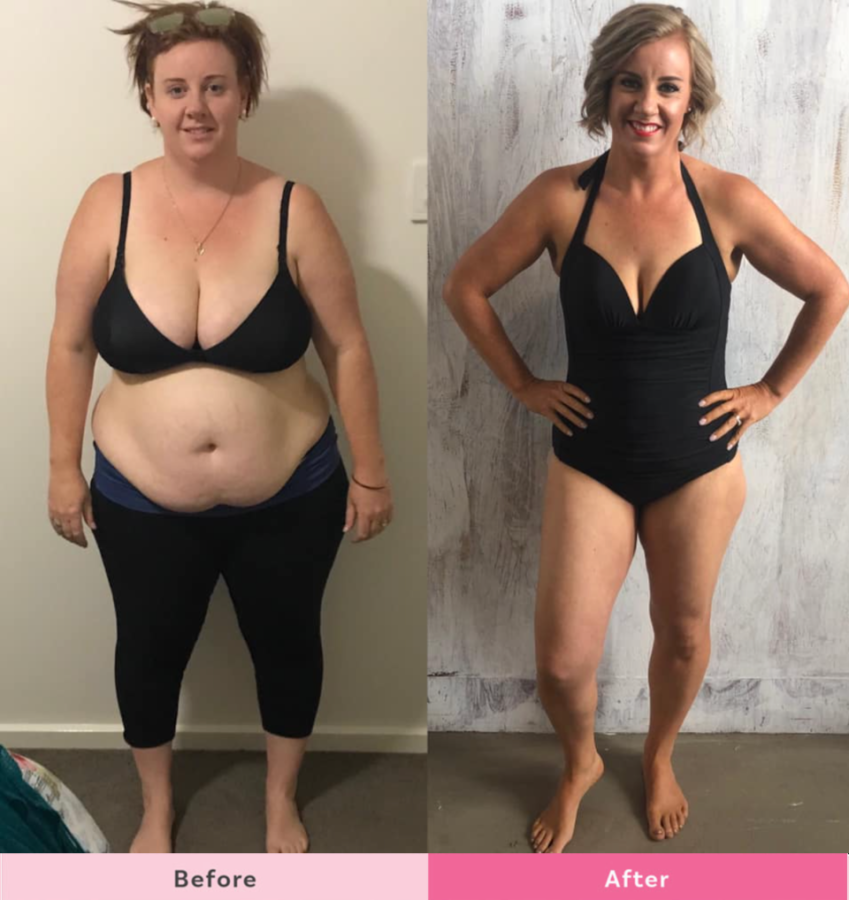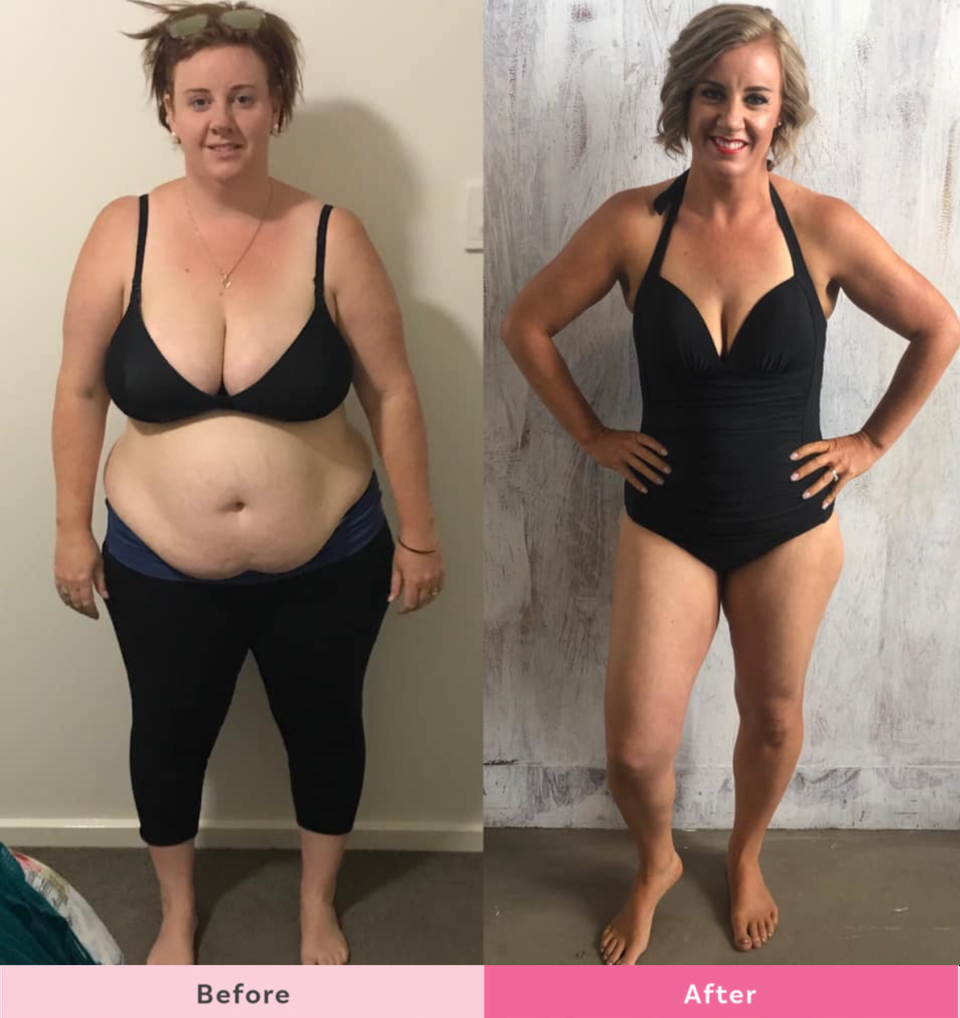 Hannah's top tips for smashing those exercise goals when it comes to winter and the colder months:
Don't look at your weather app on your phone in bed. If you see how cold, it really is it gives you an easy excuse not to get up!
Set an alarm and stick to it!
Have an accountability buddy! Even if you can't exercise together, message a friend when you get up and go, and check that they have/are doing the same! When someone else is relying on us we are more likely to commit and follow through. Why not post it in The Healthy Mummy support group, motivate others to join in!
Dress for the weather. Wearing appropriate clothing for the cold is key! A beanie, jacket or long leggings! Rug up and get out there!
Make a plan and stick to it, rain hail or shine! Have some form of 'ticking off' exercise and a non-food reward if you reach your weekly goal (for example, get up 5 early mornings a week) recording your exercise in the app is a fantastic visual to see what you've achieved.
Get the heart rate up! When its cold it takes longer to warm up, so choose a form of exercise to really get the heart pumping, a boxing workout from the app is ideal!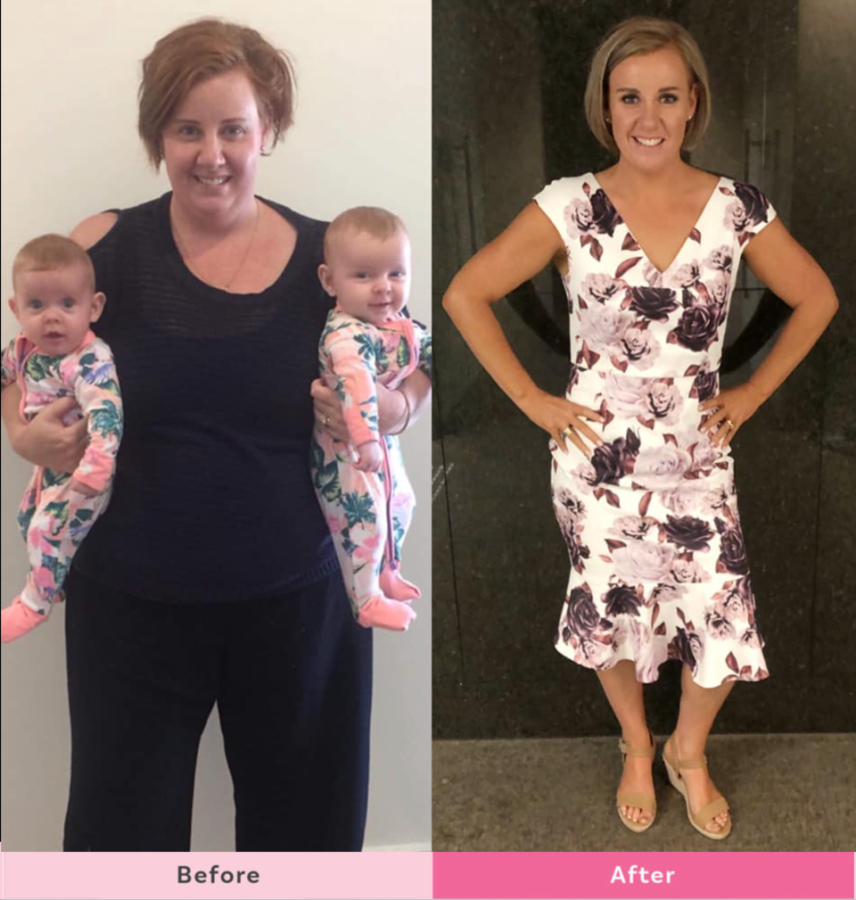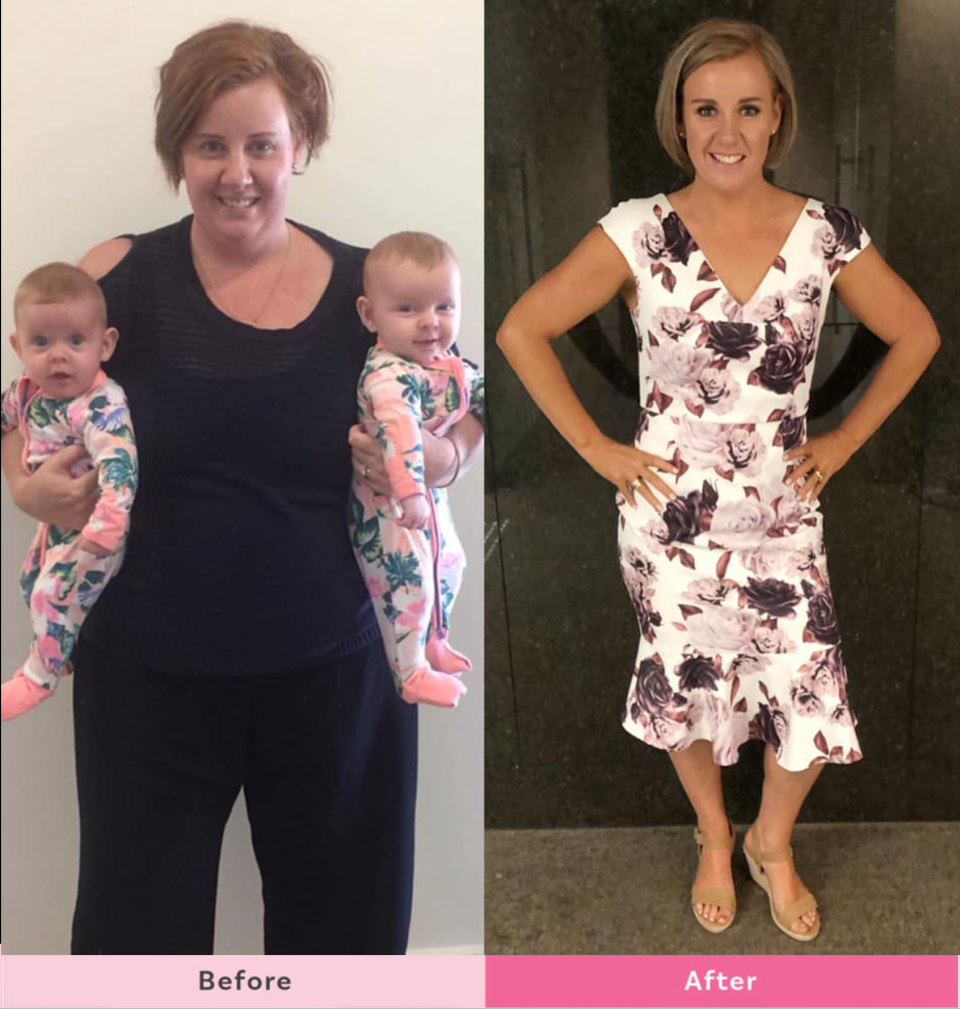 Join the 28 Day Weight Loss Challenge!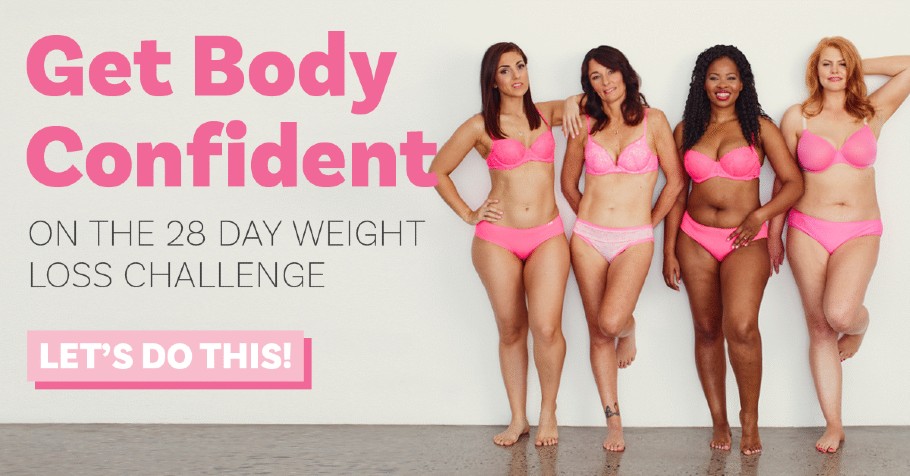 If you are interested in kickstarting your weight loss and want to improve your energy – not to mention – improve your overall health and wellbeing – our 28 Day Weight Loss Challenge is an awesome program to check out. 
Our 28 Day Weight Loss Challenge includes:
28 days of at-home exercise routines (no gym needed) – with video instruction
Customisable and breastfeeding-friendly meal plans (including a 7 day cleanse)
Time-efficient exercises for busy mums – under 30 mins
Challenge combines Pilates exercises with interval and circuit training (HIIT)
Suitable for basic to advanced fitness levels
Home to thousands of EASY-TO-MAKE recipes!
Get DAILY support from tens of thousands of mums on the Challenge with you
To learn more about our 28 DAY WEIGHT LOSS CHALLENGE CLICK HERE or PURCHASE SMOOTHIES HERE.