Over 2,000 Mums Voted: 53 Per Cent Revealed They Gained Between 4-10kg Last Winter!
Many people claim they put on weight during the winter time, they eat more, or their exercise regime goes out of the window.
The Healthy Mummy surveyed over 2,000 mums about how their diet and exercise regime changes when it's cold outside and found that over 75 per cent are worried about putting on weight this year – as 53 per cent revealed they gained between 4-10kg last winter! (That's more than a dress size!)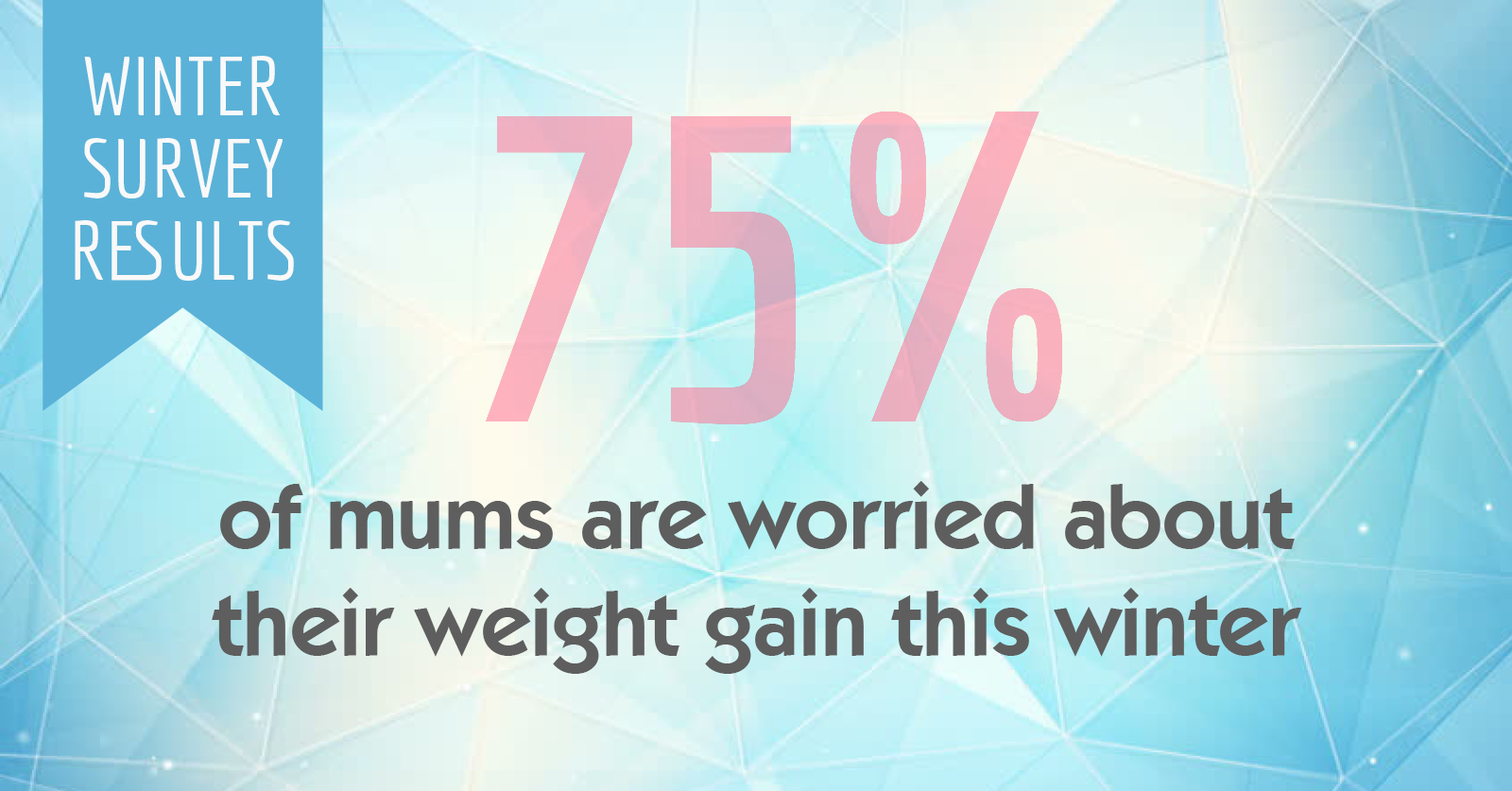 How Much Weight Our Mums Gained Last Winter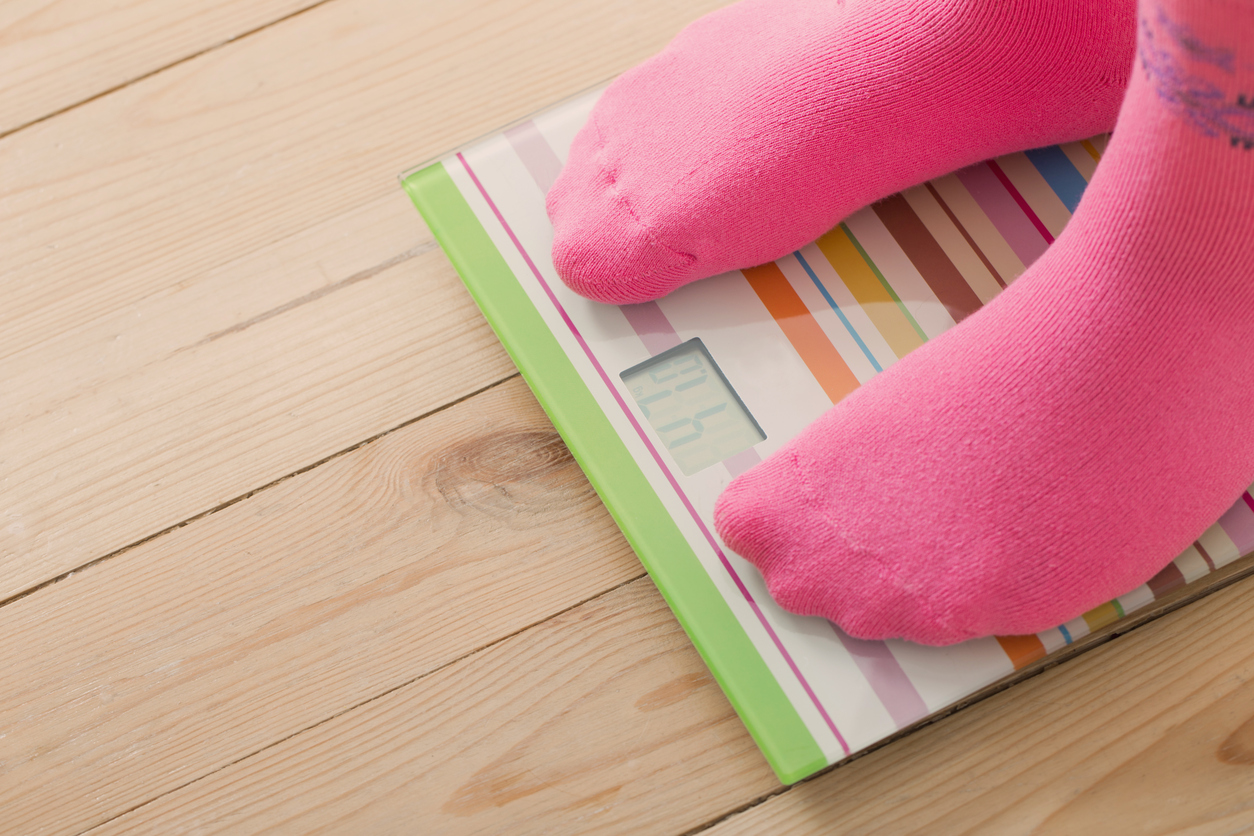 Of the 66 per cent of mums who told us they put on weight last year, only 22 per cent of our surveyed mums revealed they put on less than 1kg last winter. The rest say they put on between 2kg to over 10kg during the colder months in 2016!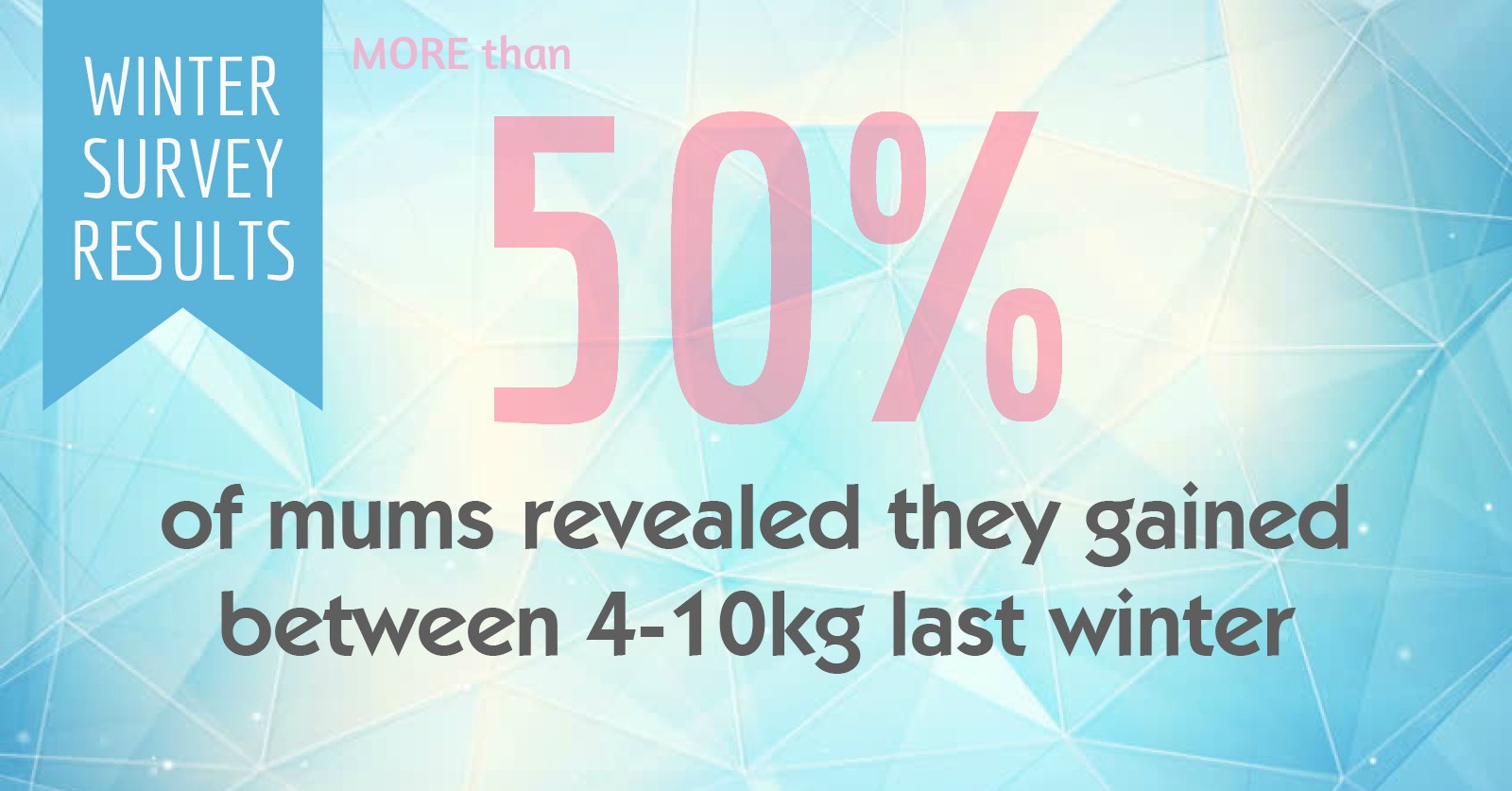 Let's analyse the survey results further!
How Much Weight Mums Put On Last Year:
Less than 1kg – 22.7 per cent
2kg – 10.3 per cent
3kg – 13.3 per cent
4kg – 9. per cent
5kg – 21.9 per cent
6kg – 3.6 per cent
7kg – 3.2 per cent
10kg – 4.7 per cent
More than 10kg – 3.8 per cent
Other – 6.3 per cent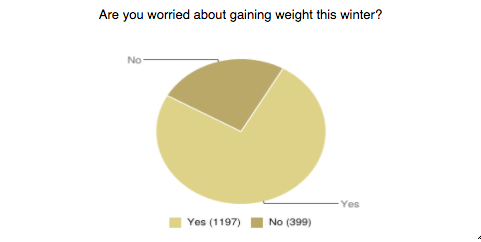 So no wonder a whopping 75 per cent of our mums revealed they are worried about weight gain this year!
Mums Eat, Sleep And Cook More In The Winter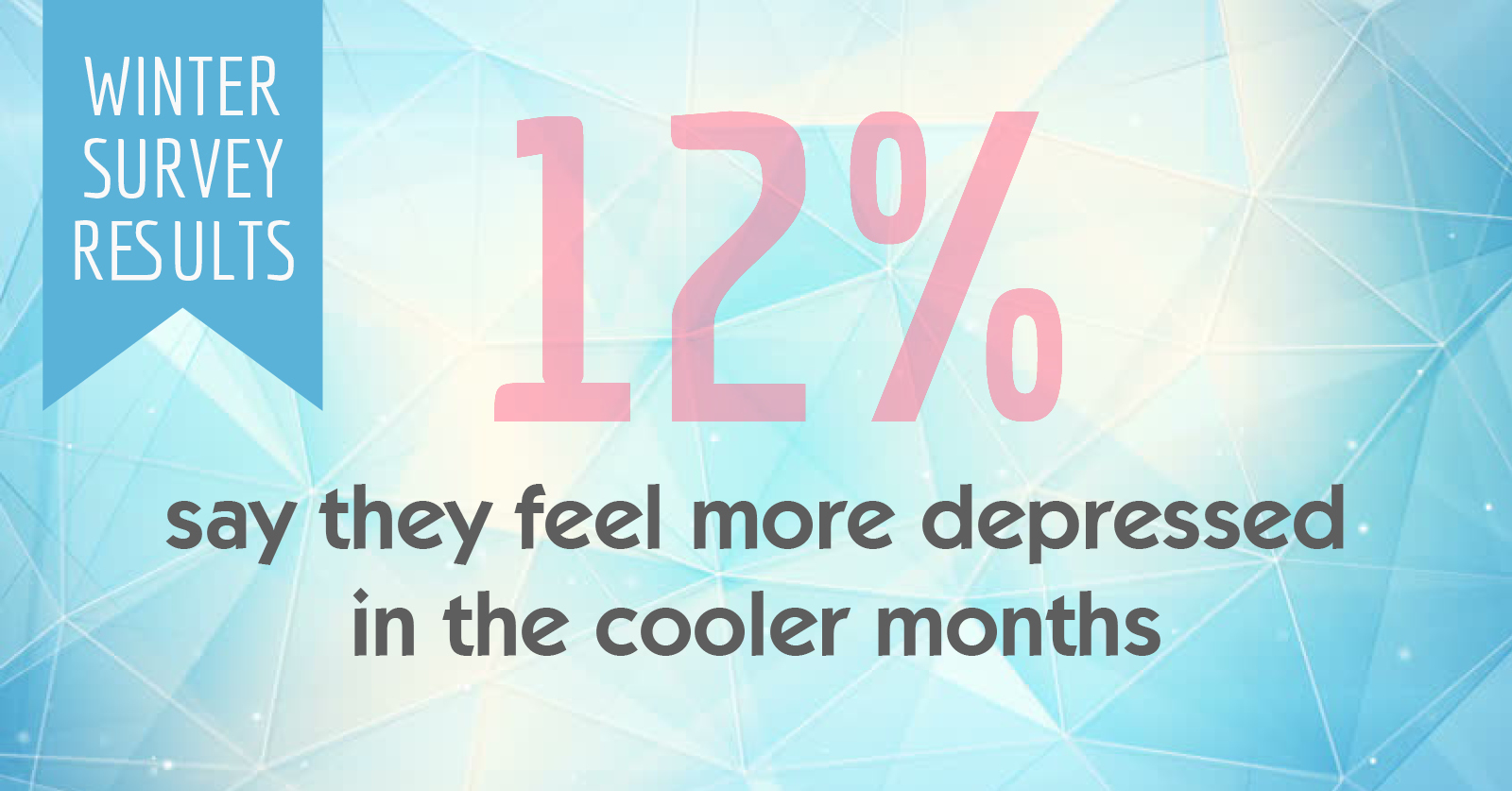 Why did our mums put on weight, we wonder?
29 per cent of mums revealed that they felt lazier in the colder weather, while 25 per cent say they felt they had less energy.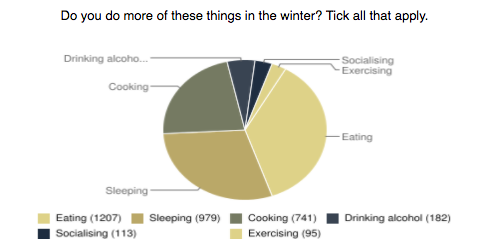 12 per cent said they felt more depressed in the winter, 15 per cent said they ate more, 13 per cent said they preferred their lie-ins and a further 4 per cent said they felt more relaxed. 
29 per cent told us they sleep more. 22 per cent of mums reveal they cook more and only 5 per cent say they drink more alcohol.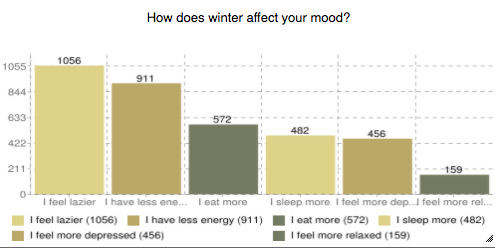 How Our Mums' Exercise Regime Changes In Winter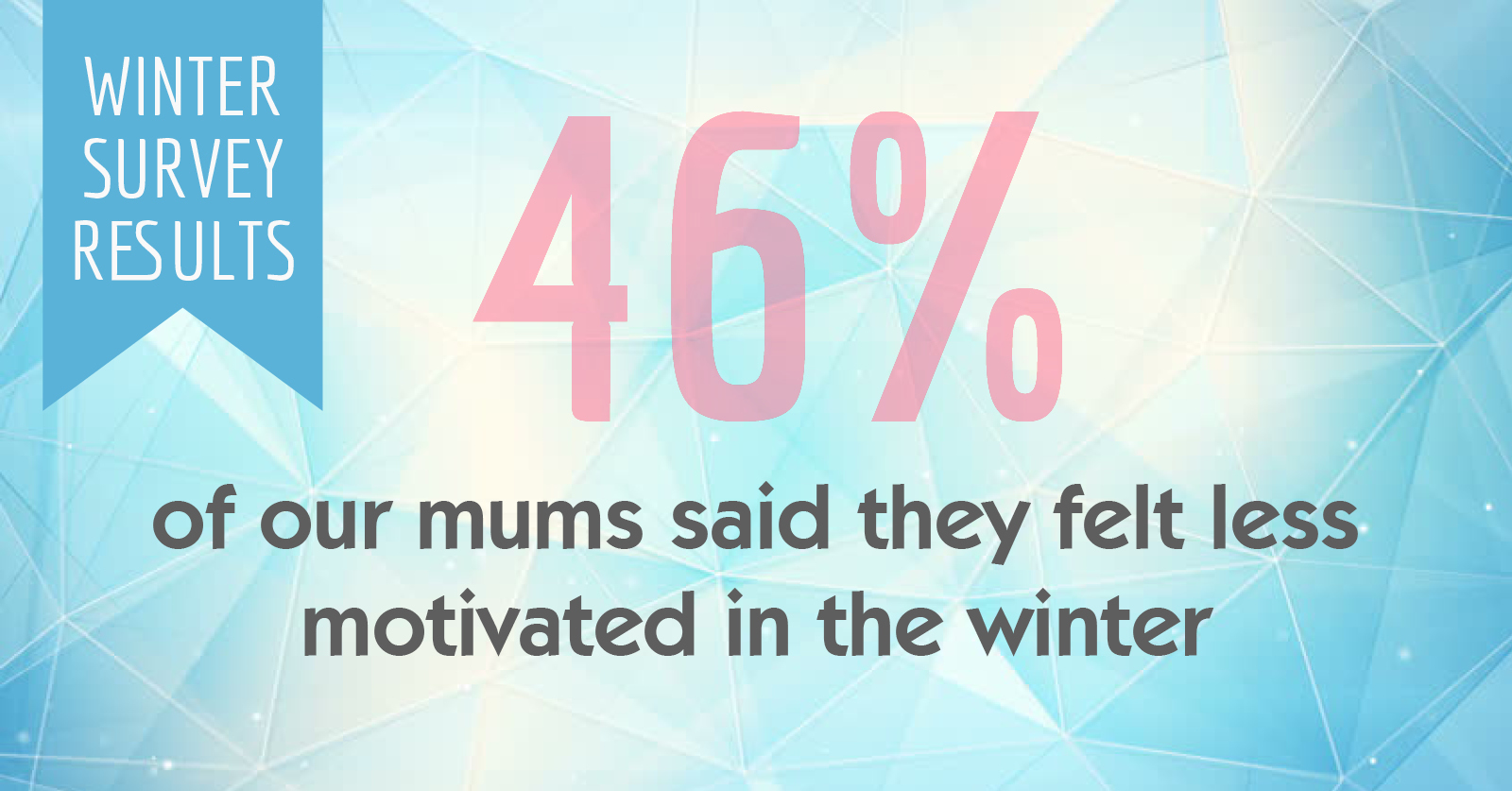 What's more, 46 per cent of our mums said they felt less motivated and nearly 50 per cent revealed they opted for warmer food, with 30 per cent admitting they tended to eat more food when it's cold!
Comfort Foods That Our Mums Prefer In Winter
The majority of our mums told us they preferred roast dinners (27 per cent) and soups (27 per cent) when it's cold out.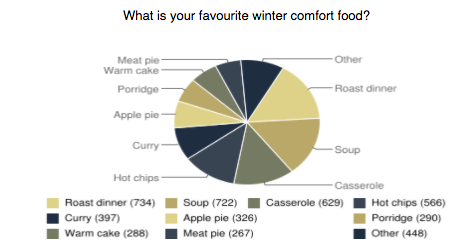 Roast dinners – 27 per cent

Warm cake – 8 per cent

Soup – 27 per cent

Apple pie – 12 per cent

Meat pie – 10 per cent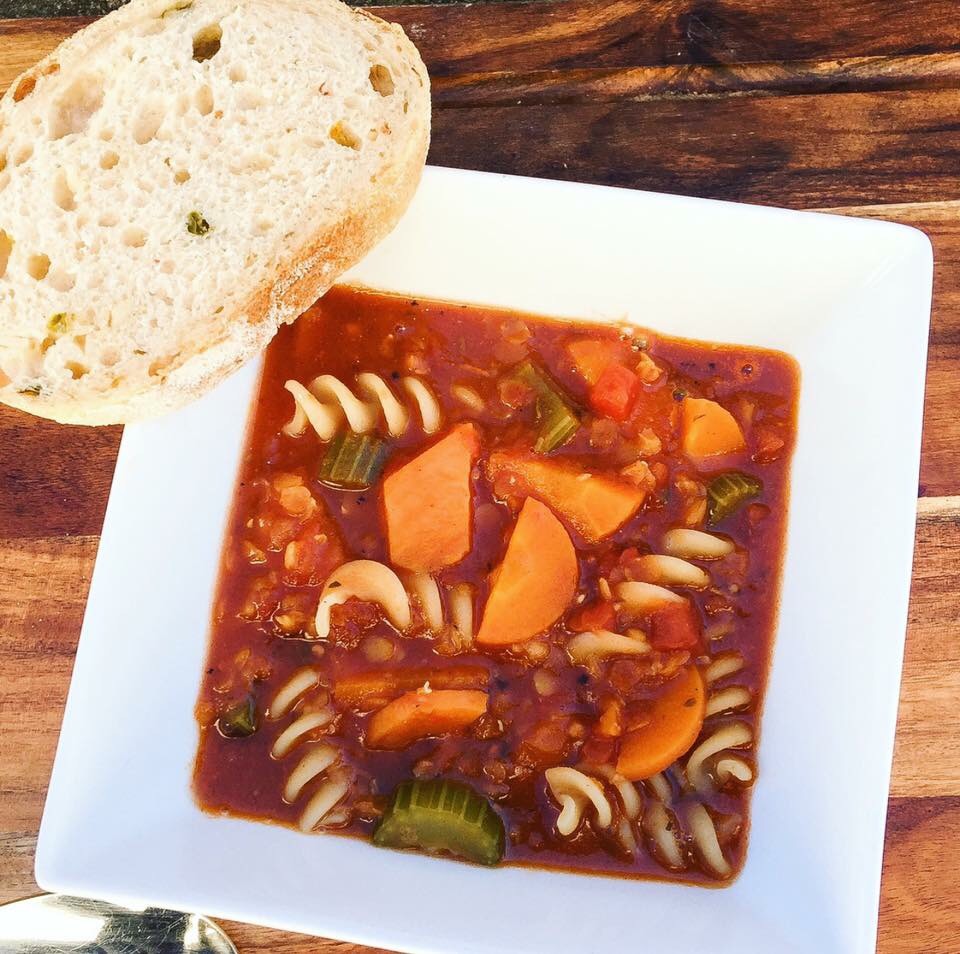 And 41 per cent say then end up cooking more in winter, with only 54 per cent saying they cook the same amount as they do in winter.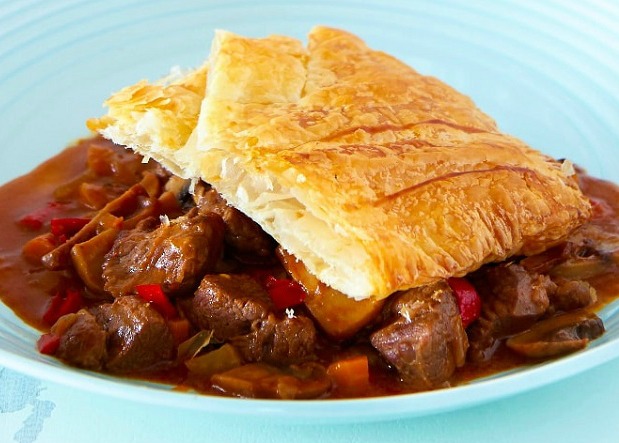 If you like comfort food, then you can make our yummy and healthier versions – like our Easy Bake Chicken Roast, 30 Minute Minestrone Soup and our Healthy Man-Friendly Meat Pie (all pictured above).
You can find these recipes HERE and on our 28 Day Weight Loss Challenge.
How The Immune System Changes In Winter


39 per cent of our mums told us they get more colds and flus in winter, with 27 per cent saying they feel more run down than they do the rest of the year.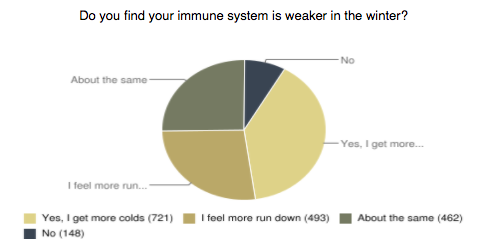 And 43 per cent of mums say the hardest part about being healthy in winter is the coldness, with 40 per cent blaming the temptation of comfort food.
The Goals Our Mums Have This Winter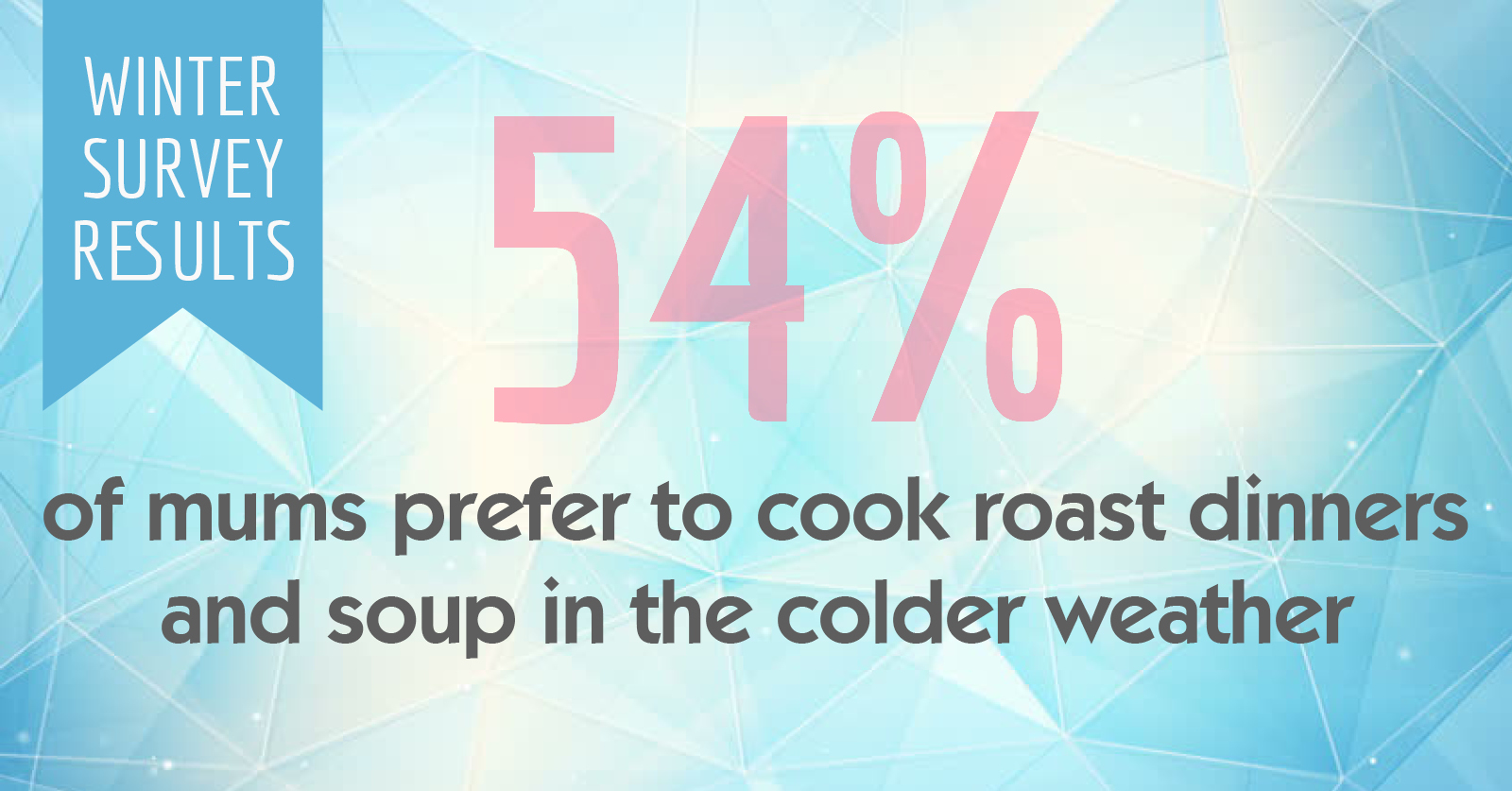 25 per cent of our mums say their goals this winter is to lose weight, with 17 per cent hoping to increase their fitness. 22 per cent want to keep up motivation and another 20 per cent want to improve their health and 13 per cent want to tone up.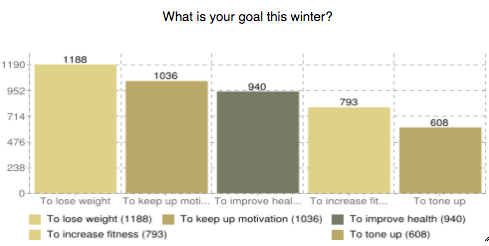 If you're worried about your weight this winter, then join our 28 Day Weight Loss Challenge.
Join The 28 Day Weight Loss Challenge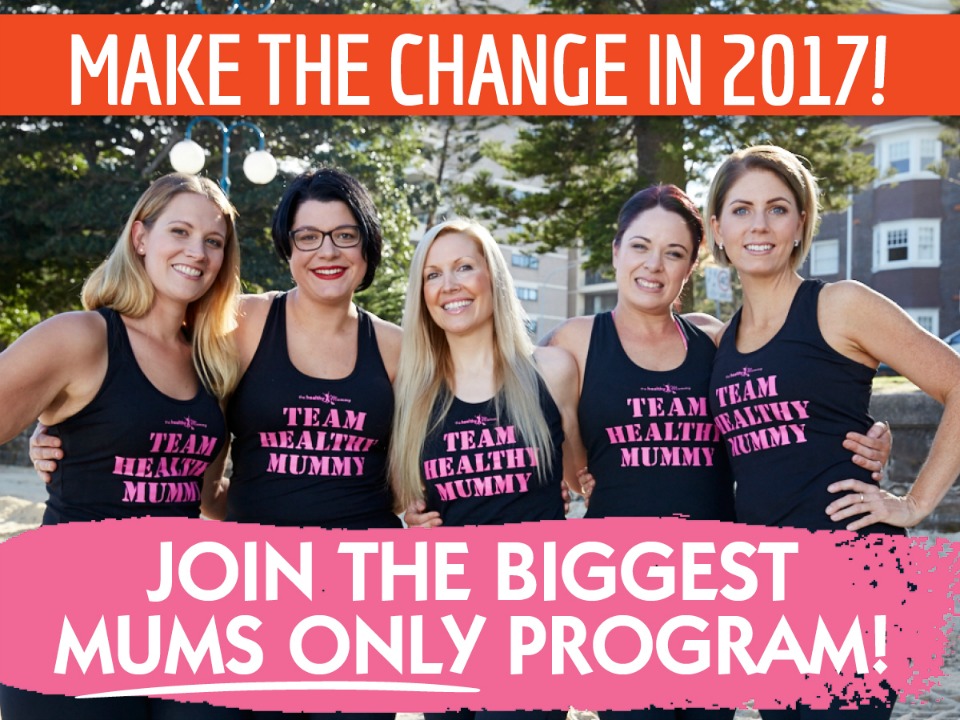 Our 28 Day Weight Loss Challenge is designed by mums FOR MUMS – to help them reach their goal weight and tackle their health and fitness.
The Challenge is home to customisable meal plans, 24/7 social support and realistic exercises mums can do AT HOME.
Our Challenge entails:
28 days of at home exercise routines (no gym needed) – with video instruction
Customisable and breastfeeding friendly meal plans
Time-efficient exercises for busy mums – under 30 mins
Challenge combines Pilates exercises with interval and circuit training (HIIT)
Suitable for basic to advanced fitness levels.
Home to thousands of EASY-TO-MAKE recipes.
NEXT 28 DAY WEIGHT LOSS CHALLENGE STARTS SOON!
To find out more on the 28 Day Weight Loss Challenge click here.
Be INSPIRED by mums who have reached their goals
Jo Hart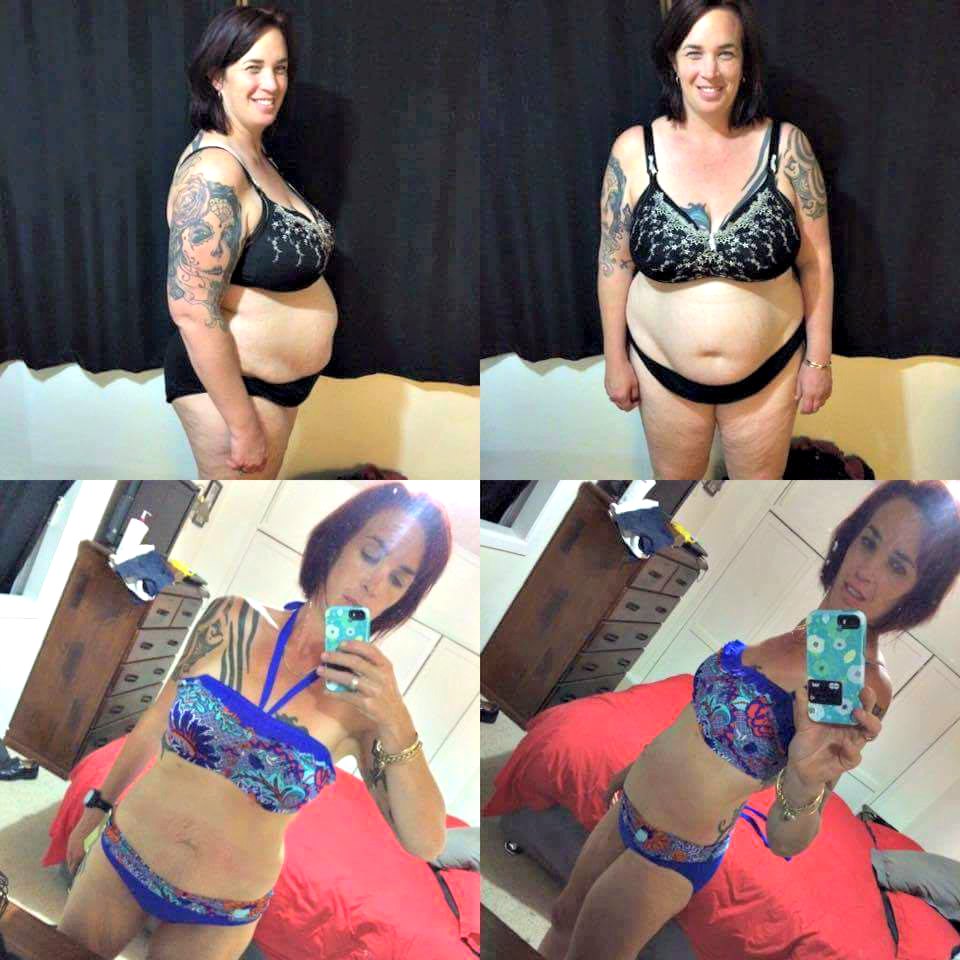 Jo Hart not only rocks her new bikini, she has lost 38kg* with The Healthy Mummy 28 Day Weight Loss Challenges.
She says:  "I am proud of the change I have made for not only me but for my family too".
Renee Harrison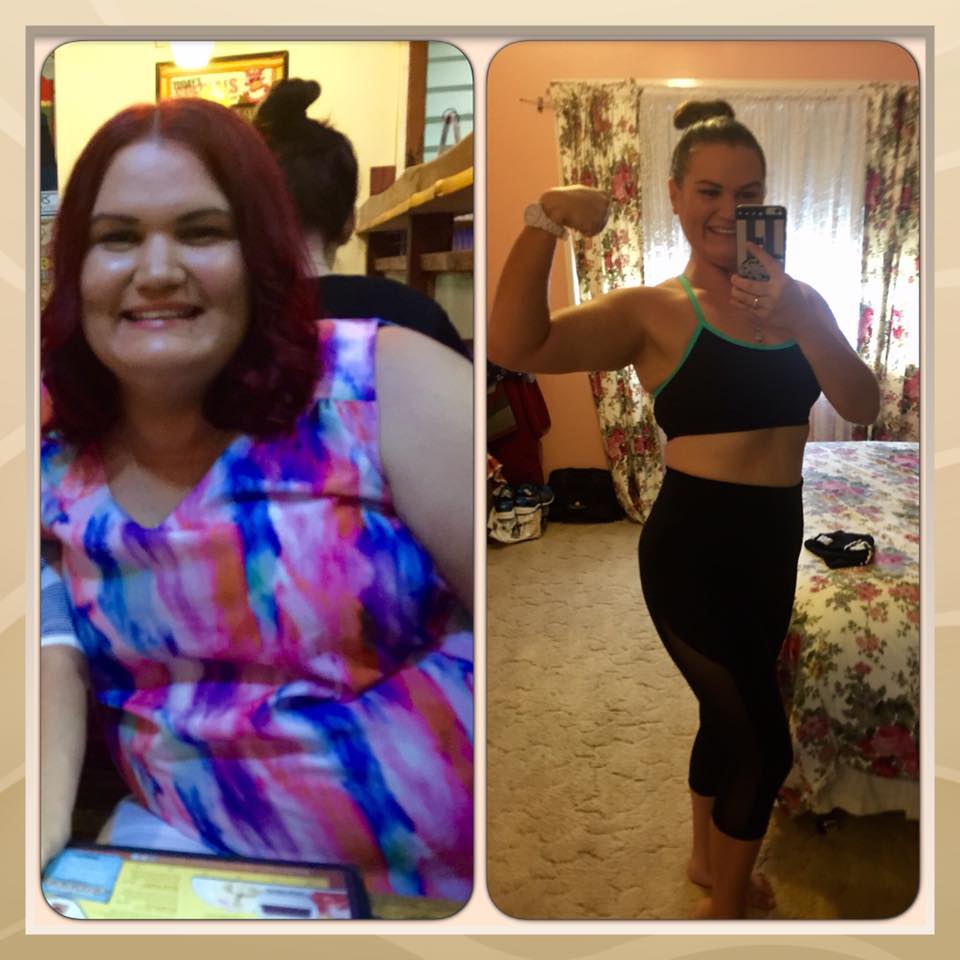 Mum Renee, from Central Queensland, has overcome depression and anxiety stemming from an abusive relationship and transformed her body losing 41kgs* (from 115kgs to 74kgs) with The Healthy Mummy Smoothies, free snack recipes and portion controlled high protein meals.
She says: "previously I lived day by day, but now I embrace life as it were my last day on the earth!".
Elle Temple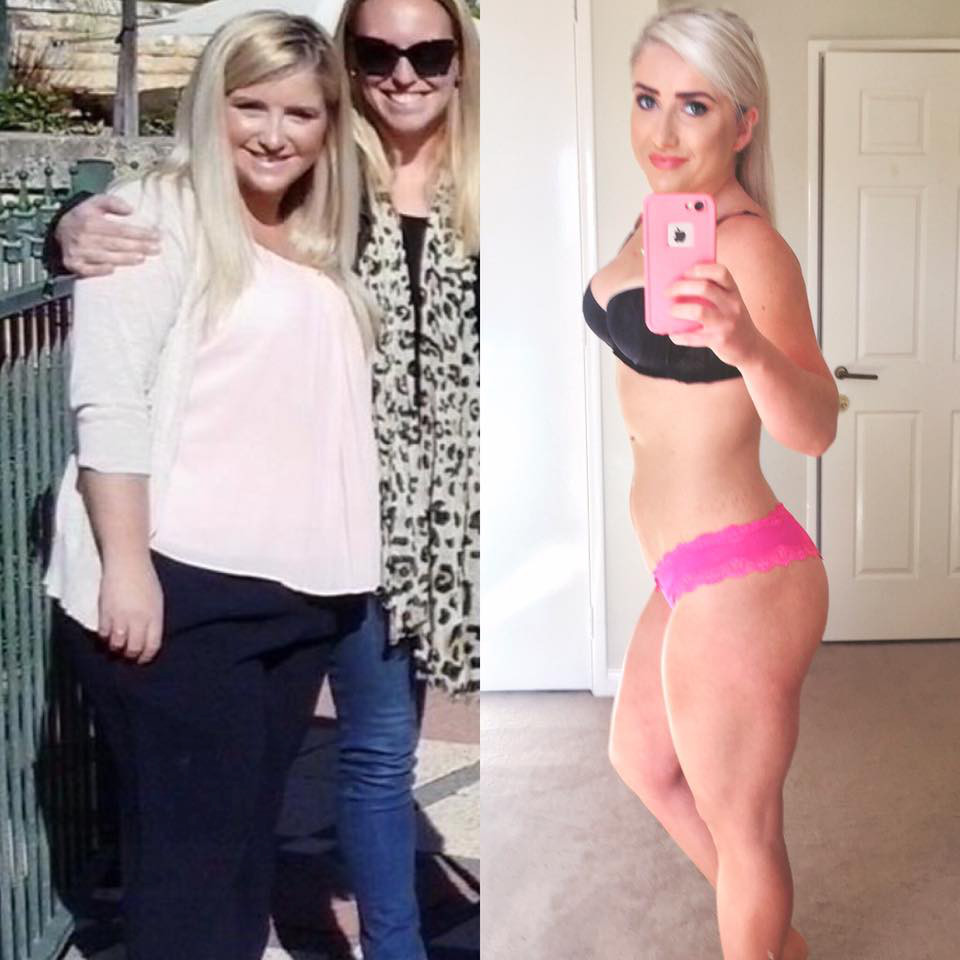 Smashing her weight loss goal of 25kgs* (from 83.6kg to 58.6kg) with The Healthy Mummy 28 day weight loss program, Elle now focuses on toning up.  Elle says
"today I am thankful that I am no longer afraid of having photos taken of me. I love that I have photos to look back on and am proud of how far I have come. From being 'obese' and having no energy to tackle my day, to being a healthy weight and being able to spring around with my crazy toddler".
If you want to lose 5kg* by May 28 then come and join over 20,000 other mums on the 28 Day Weight Loss Challenge
PLUS Our BRAND NEW APP is launching this week