WOW – Fiona Falkiner, Former Biggest Loser Host, Shares Her Body & Health Transformation
We are so excited Fiona Falkiner's, The Biggest Loser's former host, health and body transformation. She is looking so healthy, strong and confident and we are so happy The Healthy Mummy program has worked for her to lose weight in a safe and healthy way after the birth of her first son in 2021.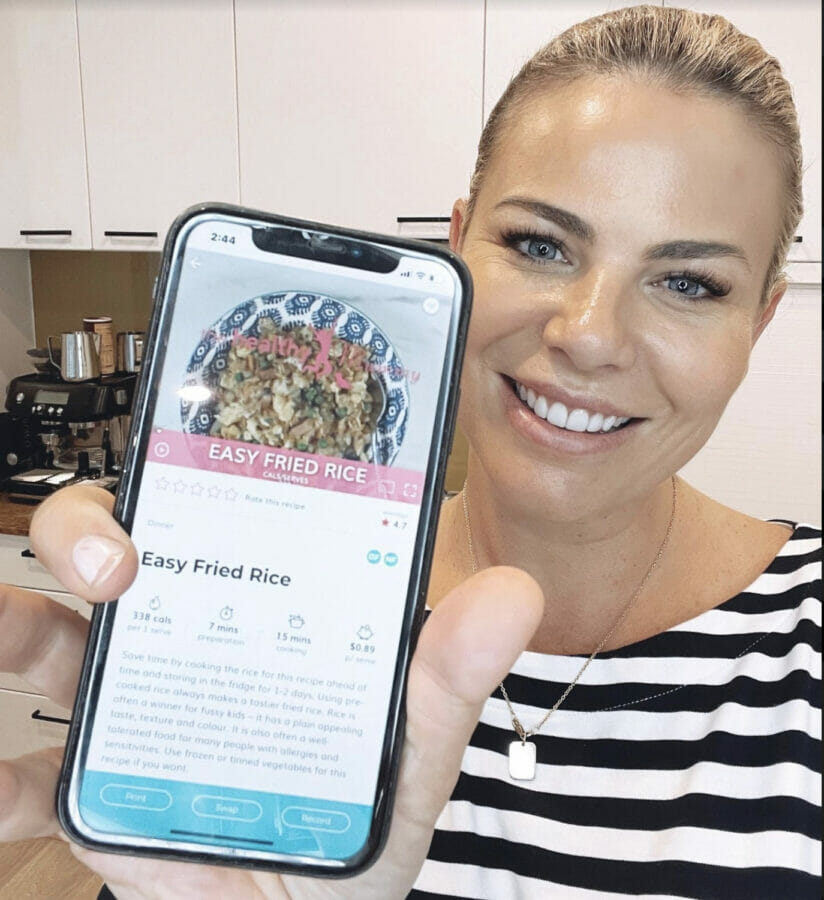 The 39-year-old posted before and after photos to her Instagram page, showcasing her results after completing a The Healthy Mummy 12-week challenge.
Fiona also posted another photo of herself revealing her slimmed-down figure in a bikini while enjoying a beach day with her son Hunter.
'We all know that there is no perfect size, there's only how you feel within yourself and I feel stronger, fitter and more confident in myself and super excited about life!' she wrote.
'Honestly, life is so good, and with a new baby on the way for our family, I feel great knowing I can do all the things I want to do with Hunter and Hayley.'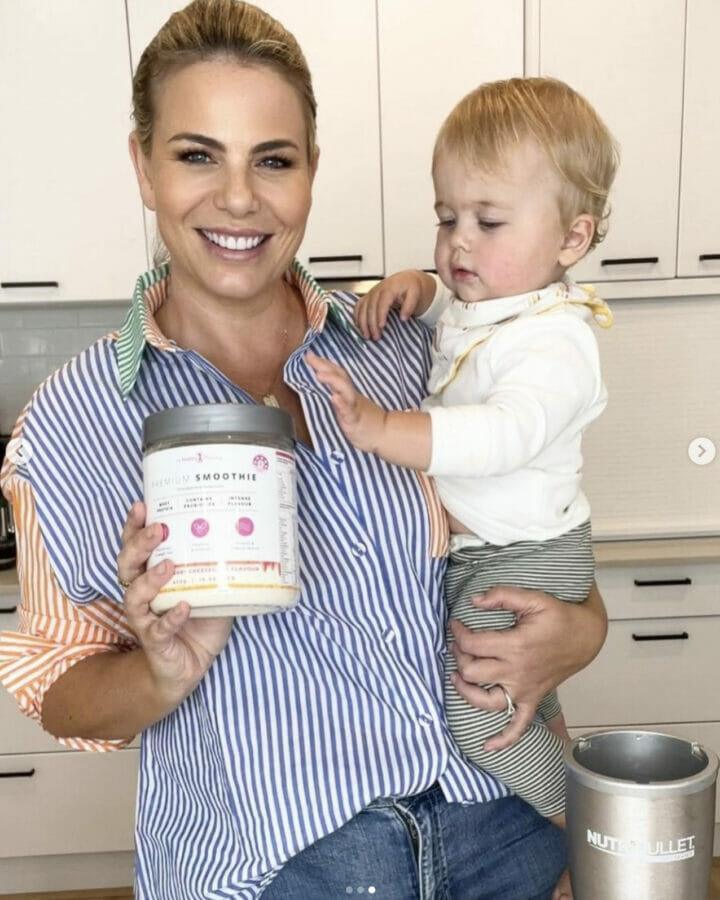 Fiona said her latest weight loss journey has helped her find a new sense of control.
Health comes first: 'We all know that there is no perfect size, there's only how you feel within yourself and I feel stronger, fitter and more confident in myself and super excited about life!' she wrote
'My obstetrician told me I could not really train until 12 weeks post-birth so I just started gently,' Fiona said.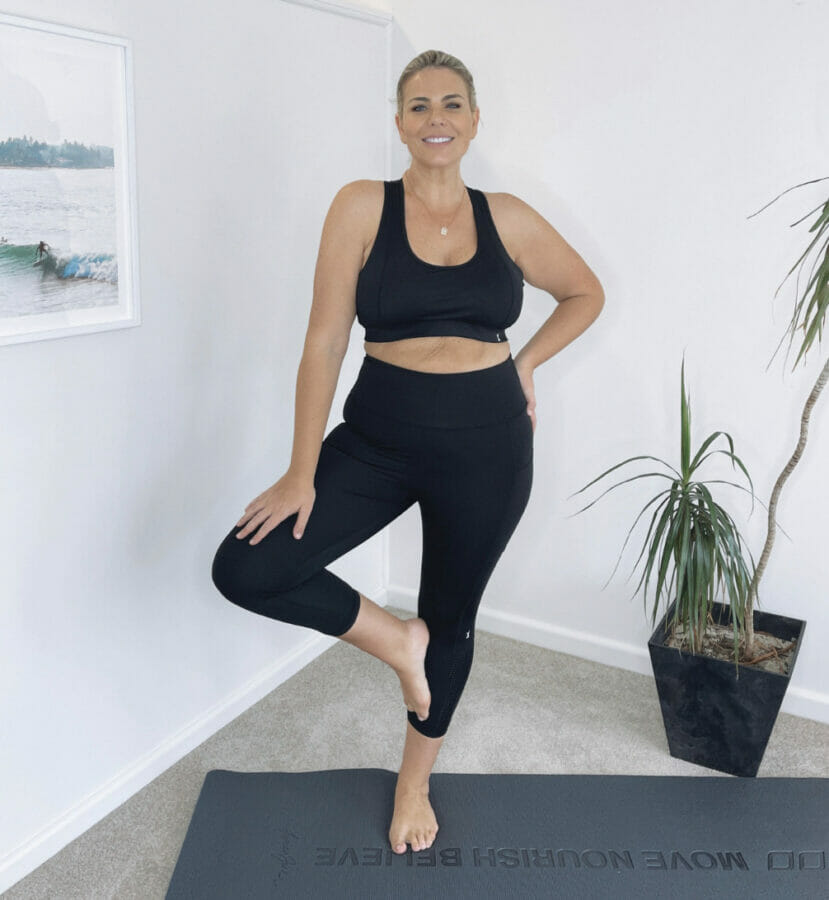 'For me, it is about having control and having structure and not putting any pressure on myself to lose a certain amount of weight.'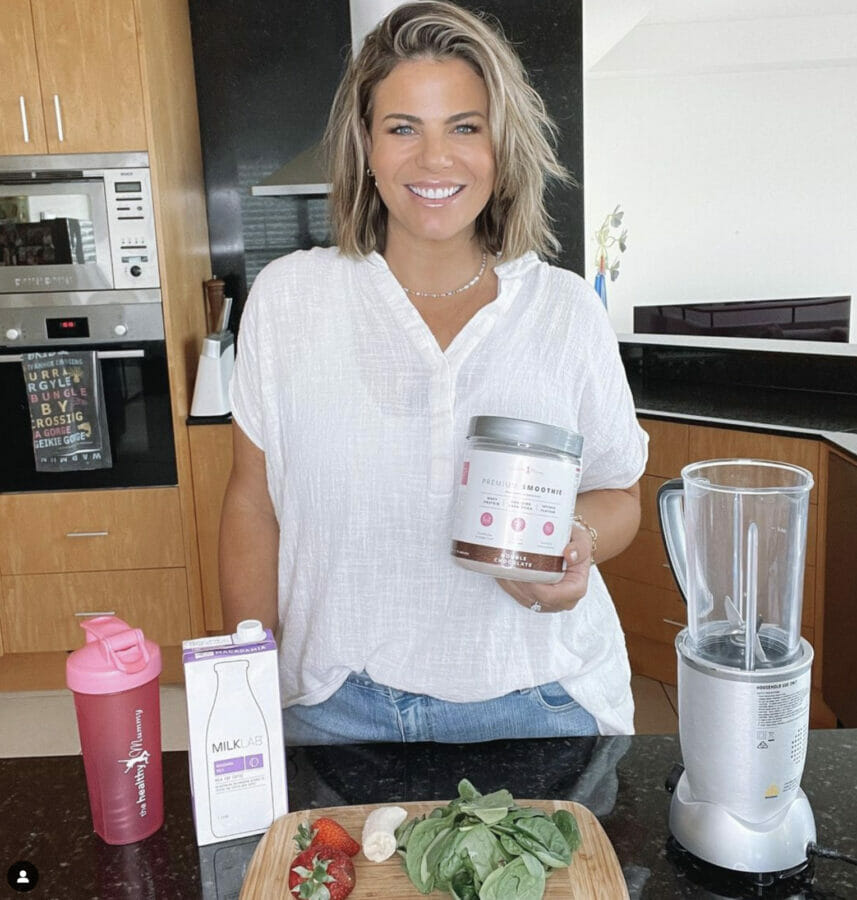 She added, 'I'm not really one for weigh-ins these days but I can see all my hard work has paid off not just in my mood and energy levels but now I'm almost in to my mum jeans! Woohoo!'
Fiona also posted another photo of herself looking body confident and strong while enjoying a beach day with her son Hunter
Last month, the couple announced they're expecting their second child.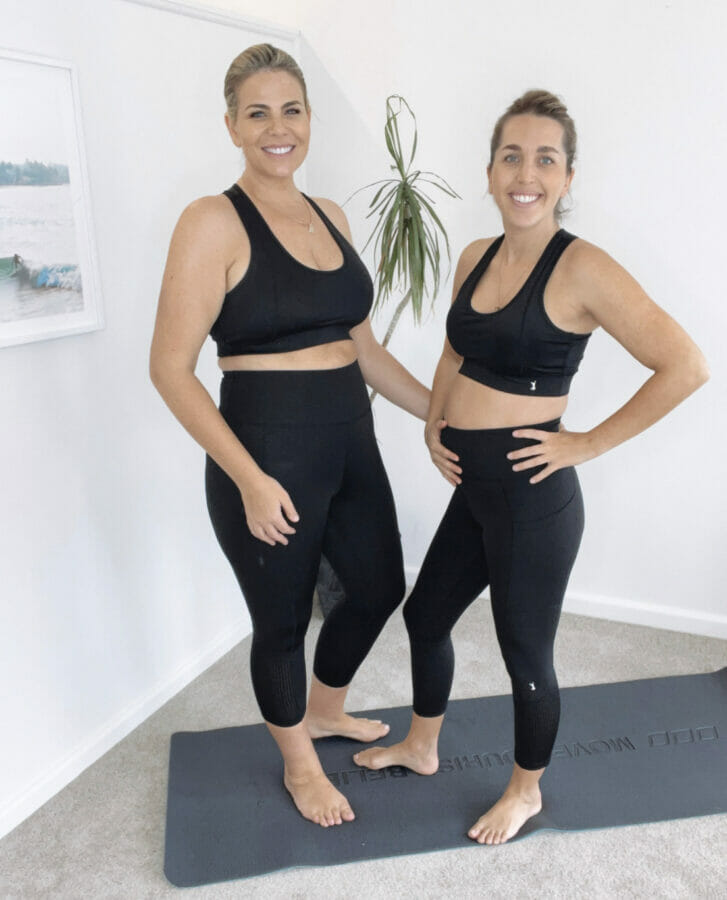 'Grateful, blessed, over the moon… it's hard to put into words how much I adore my little family as we prepare to welcome another addition,' Hayley wrote on Instagram.
'Baby Falkiner due August. Two boys under two, how hard can it be?!'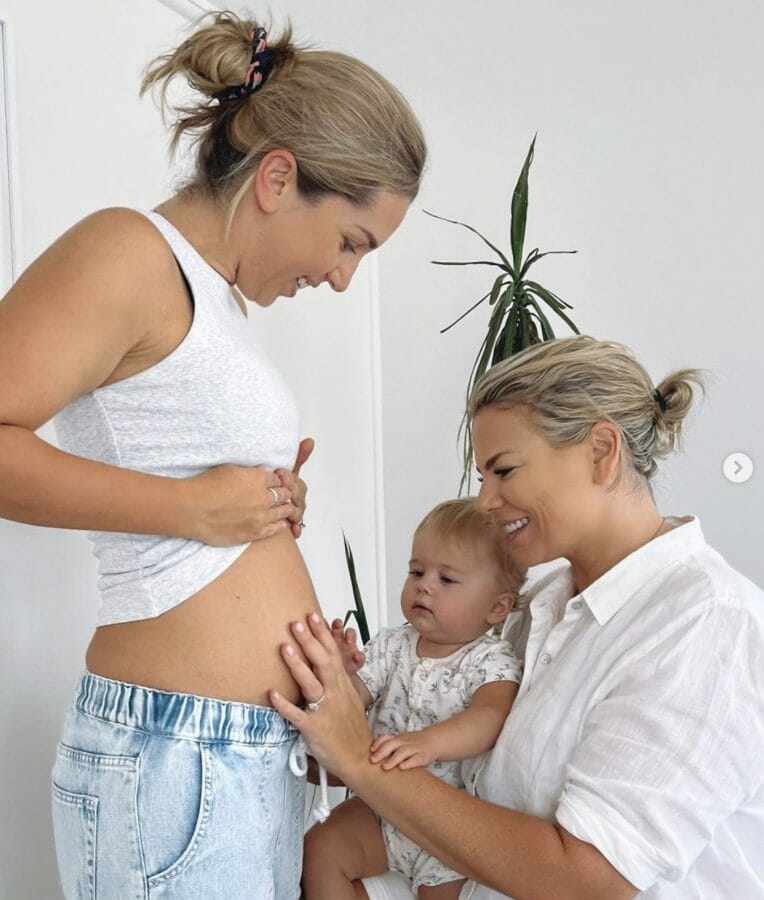 What Fiona's day on a plate looks like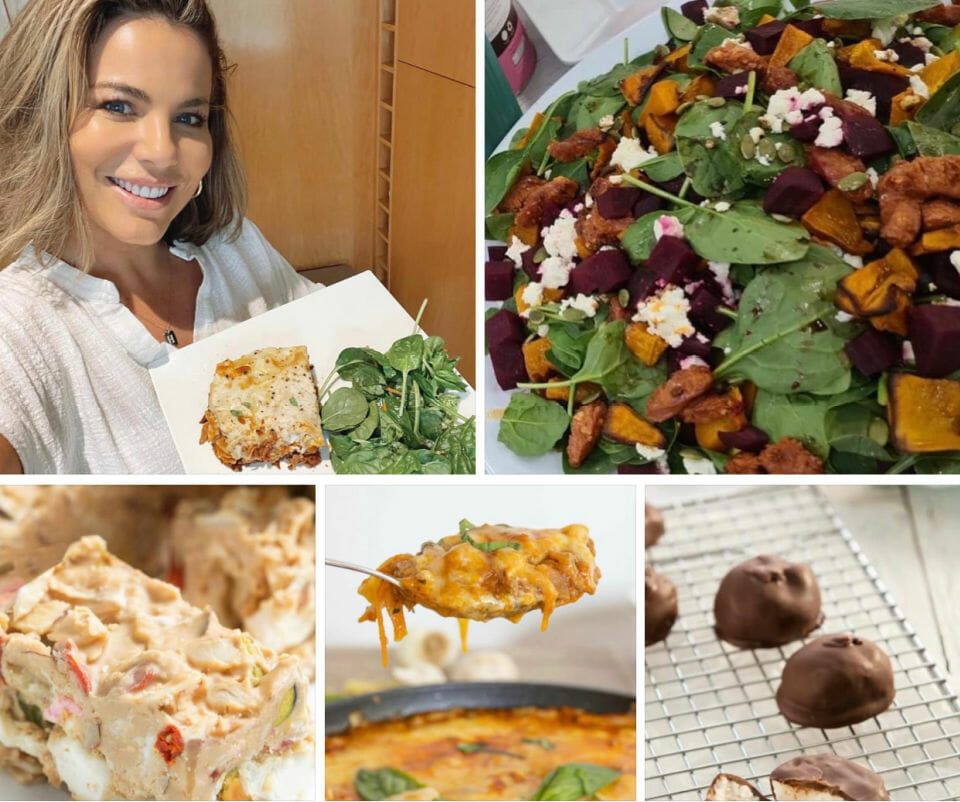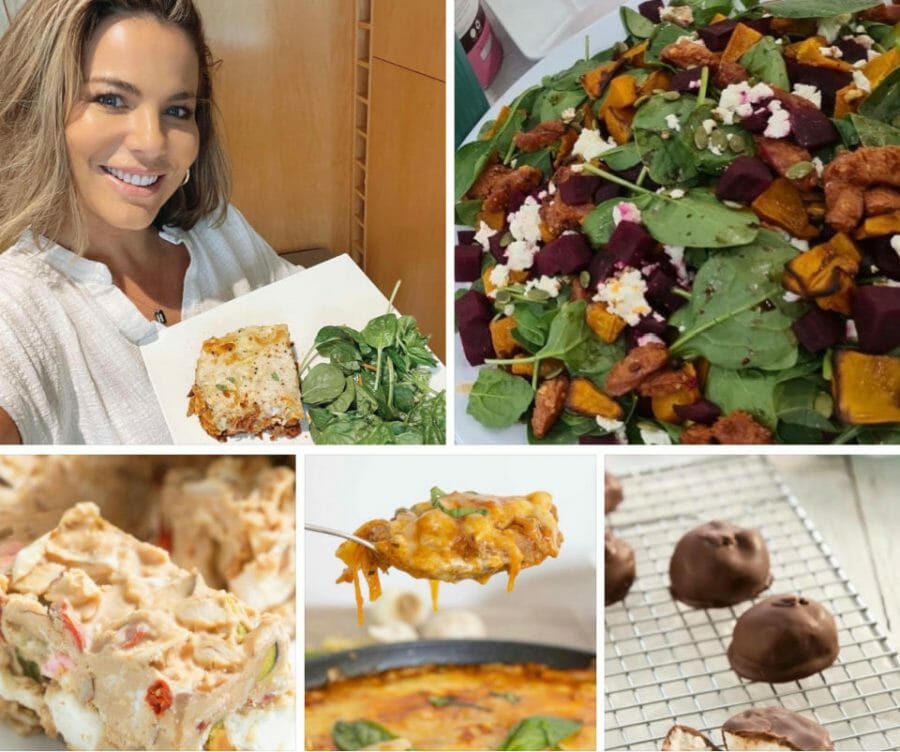 "So many of you have been asking what I eat in a day after hearing I have lost 12kgs on the @thehealthymummy program so here is a little look," she captioned on a post on Instagram.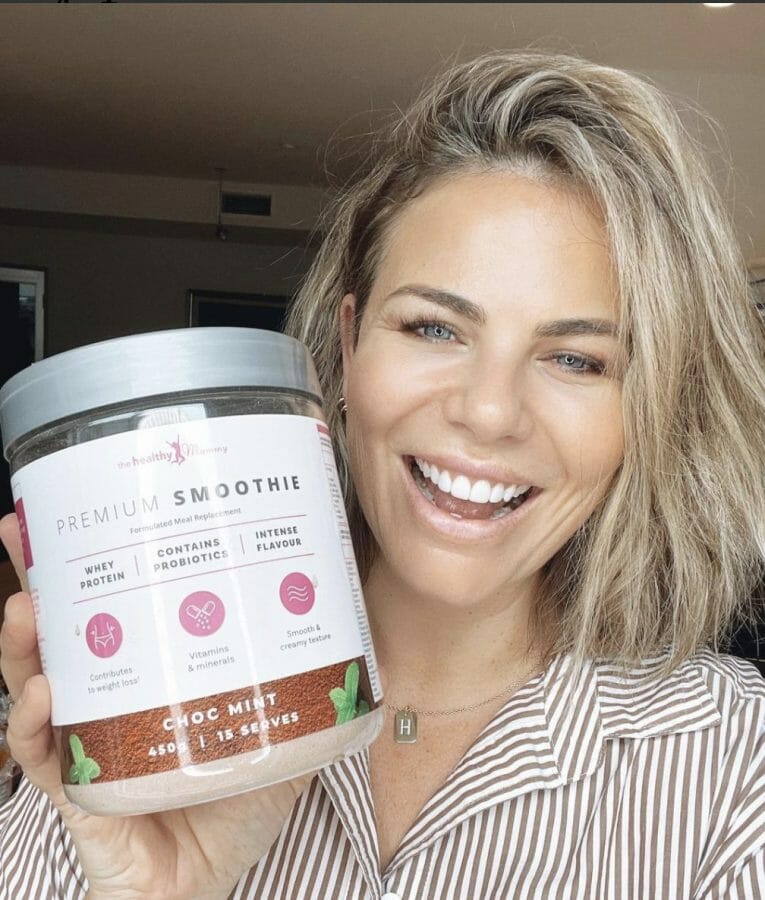 Breakfast: The Healthy Mummy Premium Choc Mint smoothie with Macadamia Milk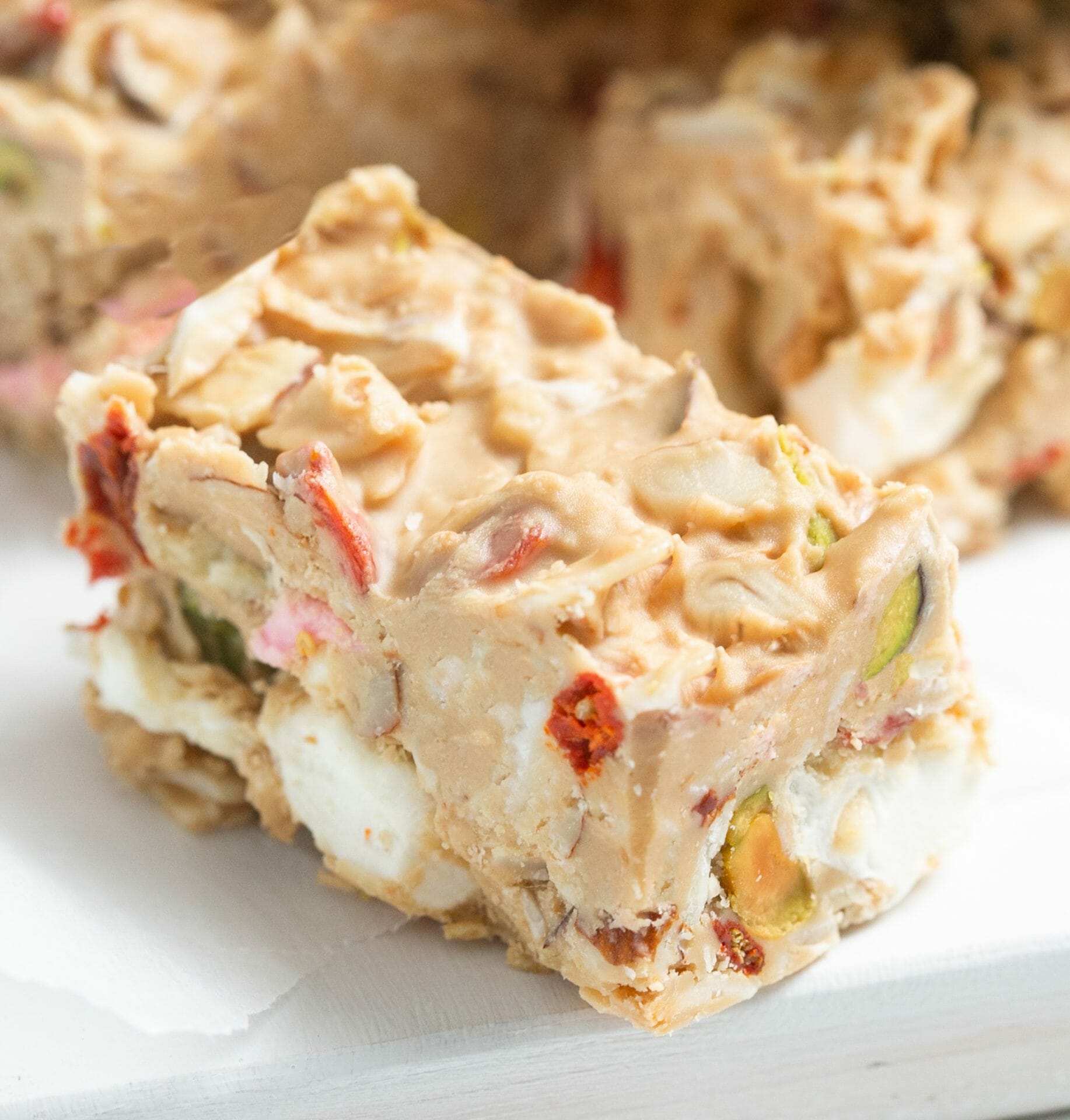 Morning tea: Caramilk rocky road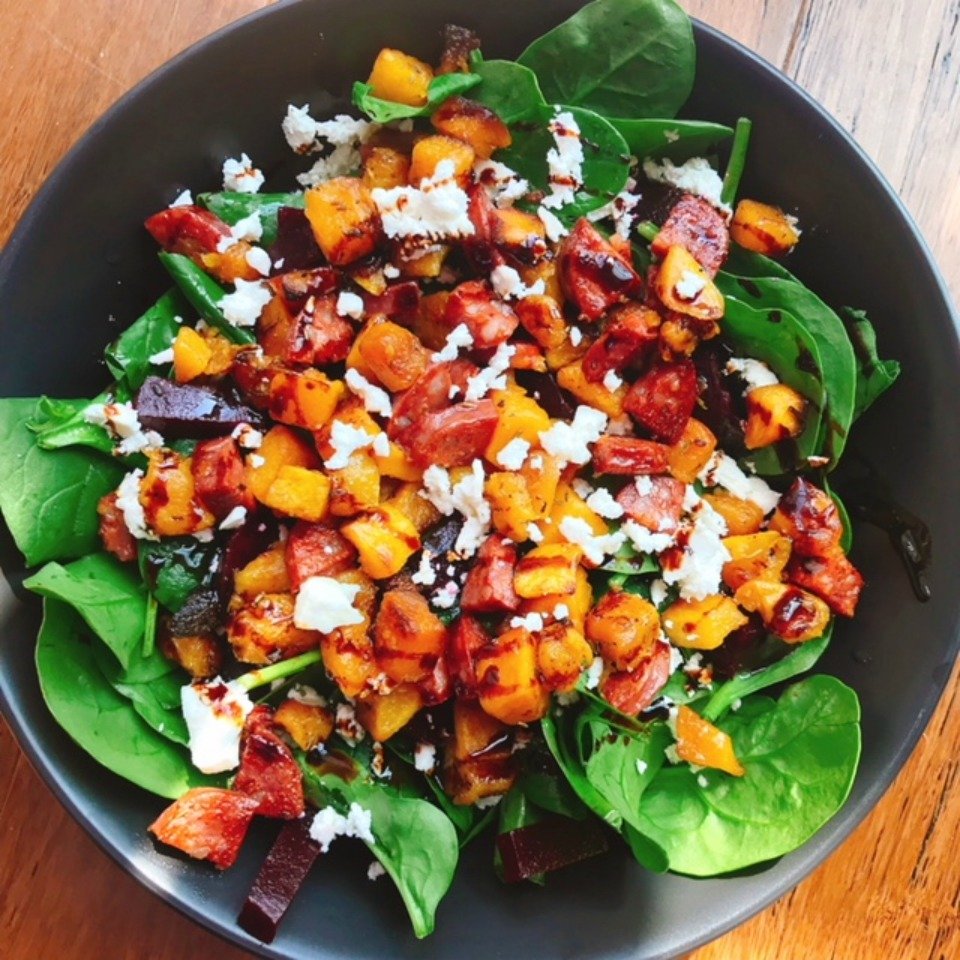 Lunch: Pumpkin, feta and chorizo salad
Snack: Strawberries and watermelon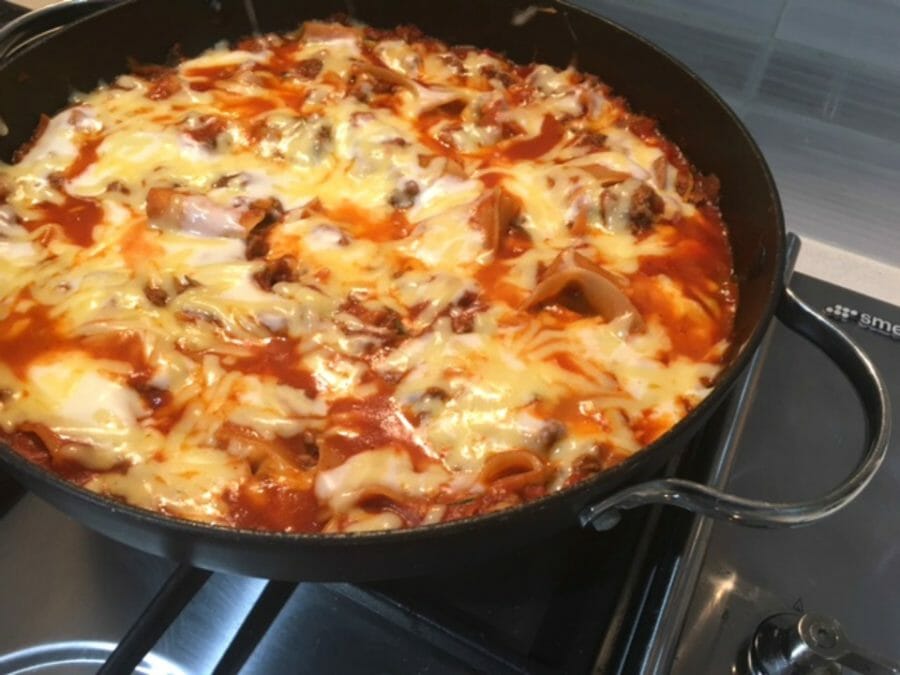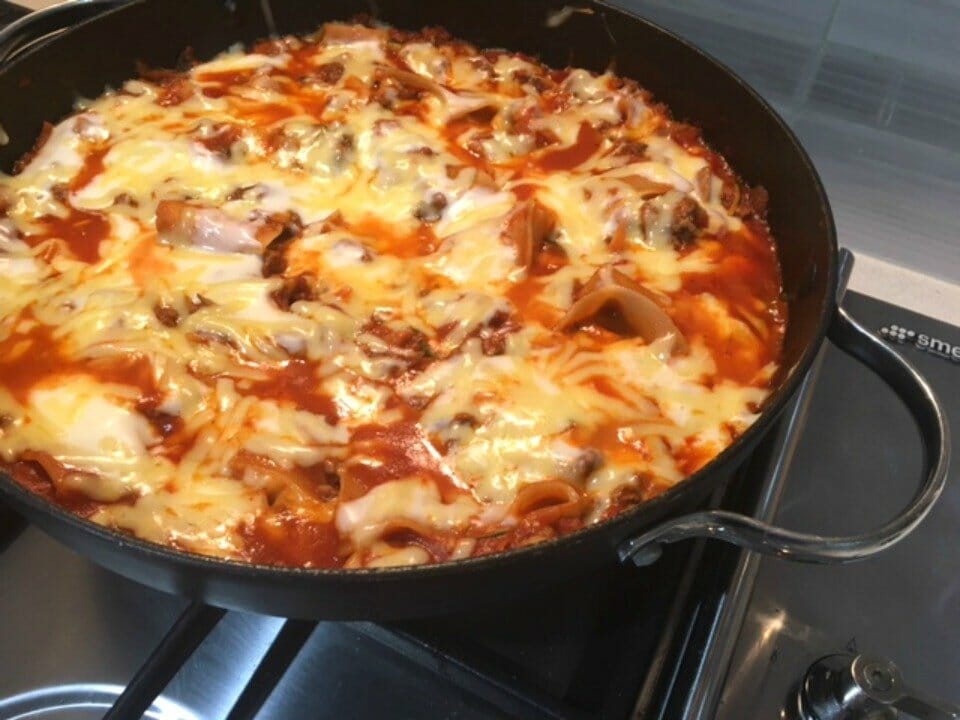 Dinner: Stovetop Lasagne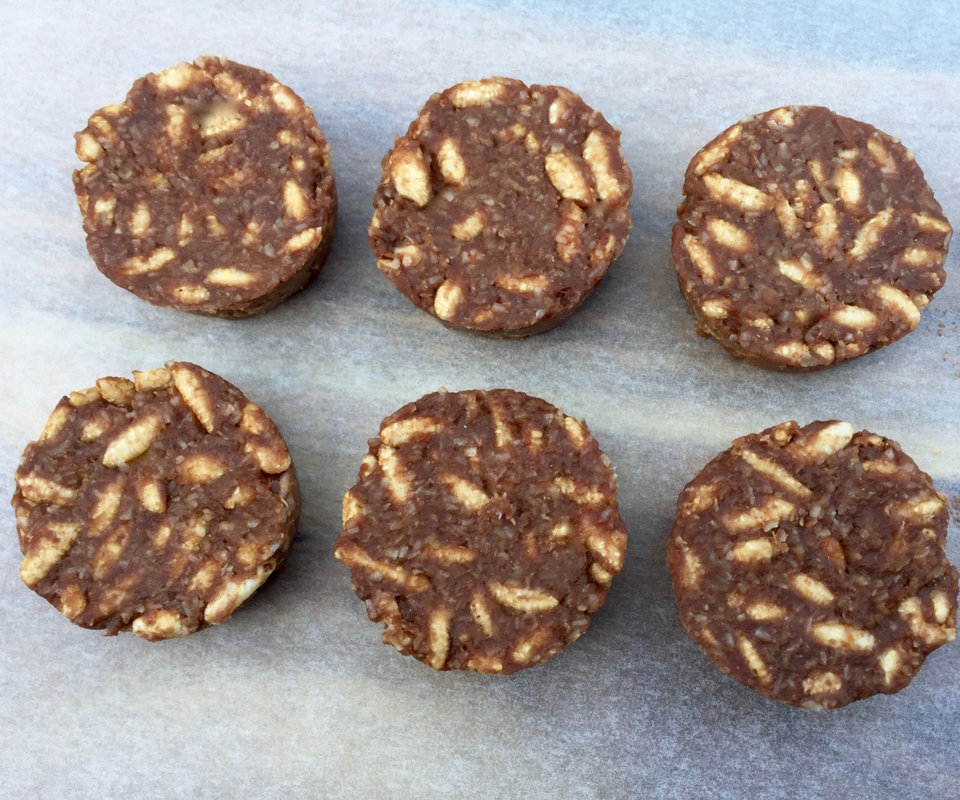 Sweet treat: Chocolate bounty bites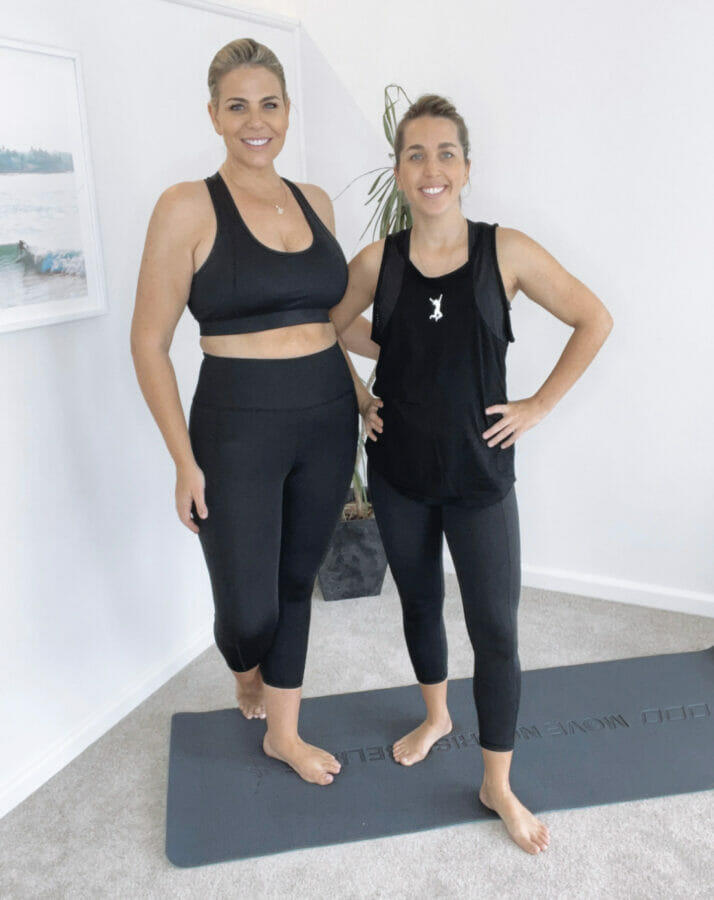 Fiona's health and weight loss journey
Following the birth of her son Hunter, Fiona embarked on her weight loss journey with The Healthy Mummy program – and she also became a global ambassador for The Healthy Mummy.
In fact, Fiona's philosophy has been very sensible and she has been focusing on the health of her and her baby and taking things slowly and steady without putting pressure on herself.
She is enjoying having the Healthy Mummy App in hand, with its recipes, workouts and mind set support, the 28 Day Weight Loss Challenge has given her all the tools she needs.
 "It's so convenient to follow. I don't need any extra equipment or need make separate meals. I can be at home – or anywhere," she says.
"I don't really need anything else but the app, as you don't need to pay for expensive gym membership or equipment. I love that I can access everything so quickly and that there are soooo many options! For both exercise and for recipes.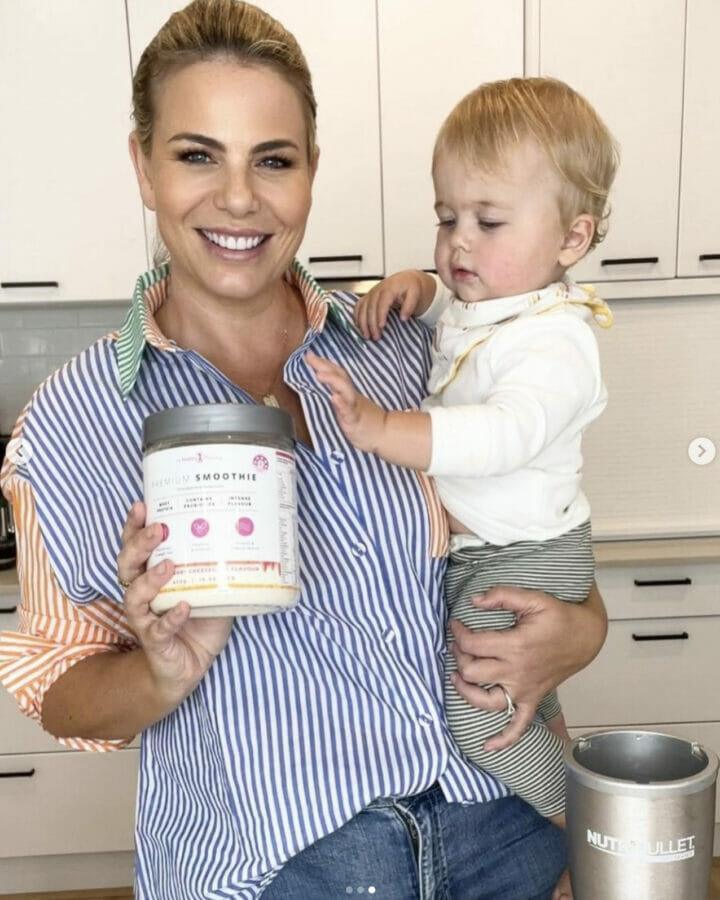 "Plus, The Healthy Mummy just understands the challenges of being a mum. It has everything I need to get back in shape and keep me motivated while also juggling everything else as a busy mum.
"I'm excited for hitting my future goals and also for getting back to being 'me' again."
Fiona's weight loss – 12kg!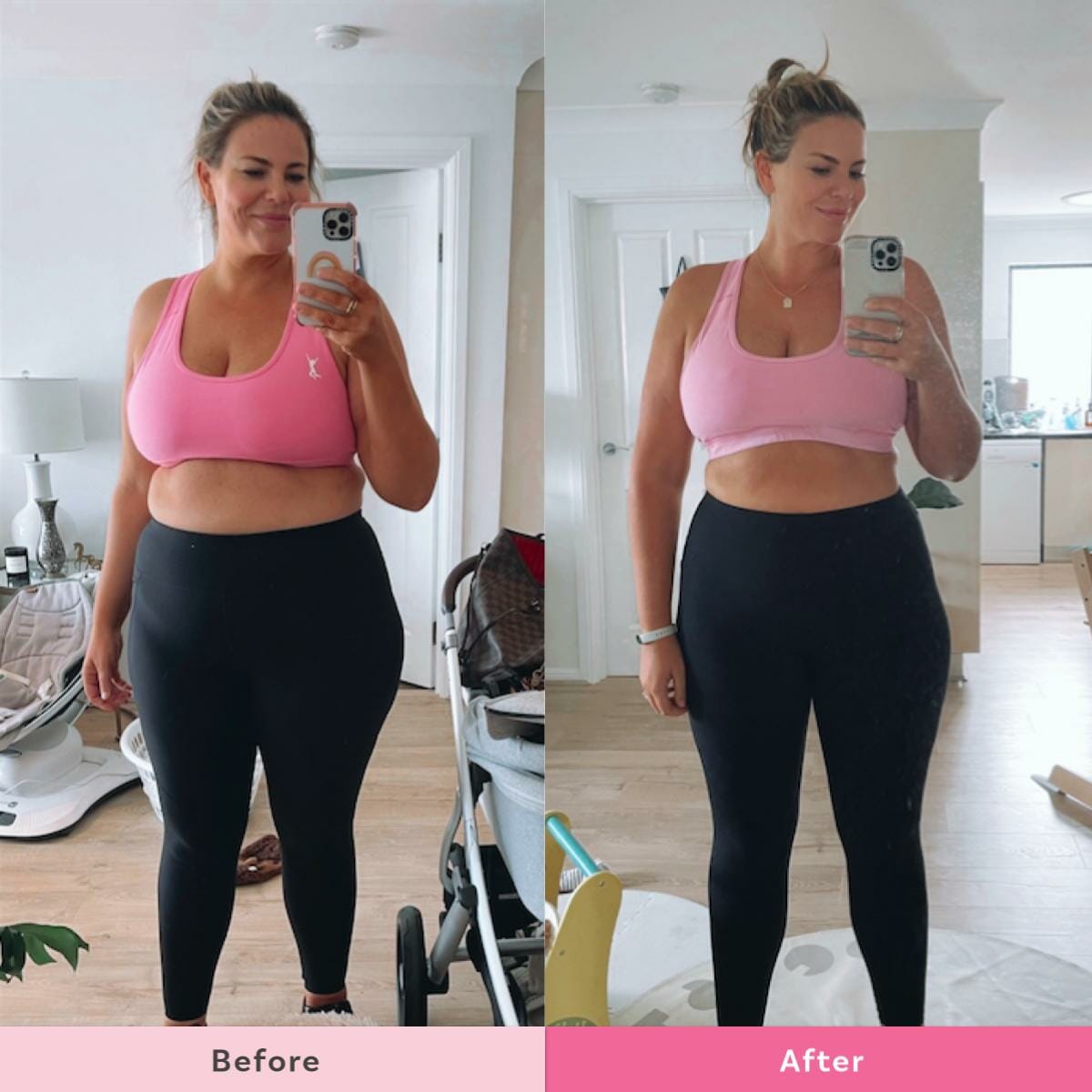 Fiona shares her incredible result
While Fiona reveals that she's never been a big fan of the scales, but has been feeling so good that she wanted to know how her weight loss was tracking.
She reveals, "I haven't put pressure on myself about losing weight, nor do I look at the numbers on the scales. Instead, I'm focusing on my clothes and how good I feel putting my jeans on without having to spend 5 minutes squeezing into them!
"I am loving following the Healthy Mummy program and feeling more energised and in control!" 
The Healthy Mummy App has helped Fiona get organised
And Fiona says one of the best thing she's found since starting The Healthy Mummy, is just how much more organised she is with meal time for the week.
As a new mum, she's tired and hungry from breastfeeding and Hunter takes up a lot of her time. But with the help of The Healthy Mummy app, she reveals it's taking the pressure away from what she needs to make for dinner.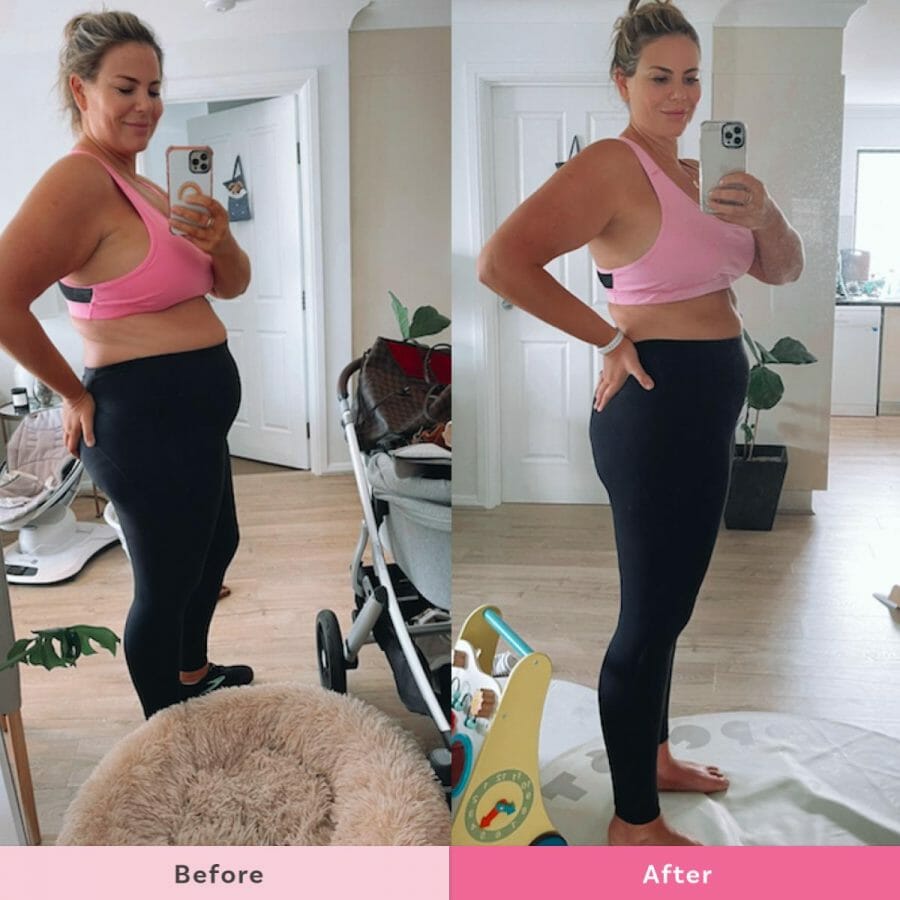 "It's been good, I feel great! I realised that being organised is the key to succeed," she says.
"However, for the first shop of stocking up my pantry, I should've done it online and picked it up rather than run around the store with a newborn!"
But once Fiona had all the pantry essentials and everything in her cupboards, she says that picking meals off the app helped her stay on top of everything for the week.
"I did a couple of hours of prep on the Sunday, when Hayley was home to help watch Hunter, and I found that by doing this, it helped me save time in the rest of the week," she says.