Your guide to losing weight through running plus why our mums love it
If you are considering adding running to your exercise regime there are a few important things you need to consider first. Some of our mums have successfully included running in their weight loss journey.
Many of our Healthy Mummy mums get into running for a simple reason – they want to get fit and lose weight, and what a great way to slim down.
However, before you take up this particular form of exercise, it is crucial to remember some important constraints you might face as a new runner.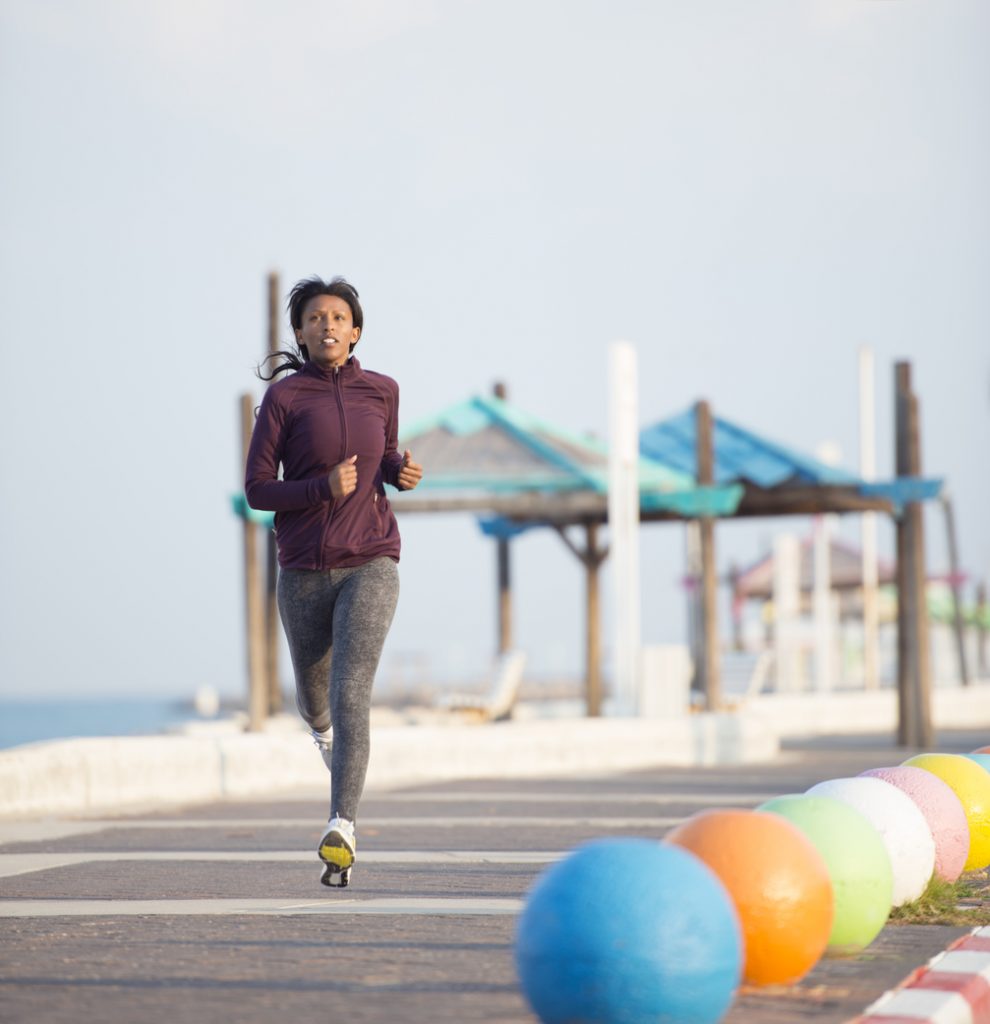 Some top things to remember when incorporating running into your routine
Stretching should become part of your running regime
From amateur runners to elite athletes, stretching before exercise is very important and should become common practice.
Stretching is of great significance in order to prevent injuries. Stretching for sport and exercise also improves flexibility.
Read 10 reasons why stretching is important both before and after exercise.
Give yourself time to adapt
Your bones, tendons and ligaments adapt slower than your cardiovascular system.  It will take time for your 'structural body' to catch up to your 'metabolic body.' So, take it slow and resist the urge to increase speed too quickly.
Become a consistent runner
Set your goals high and take a long-term approach to running. Commit yourself to months rather than weeks.
Running will give you a boost of energy.  Due to the release of serotonin, you will see a boost in your mood and a more positive outlook. Your sleeping will improve too! Set yourself a target of running at least two to three times per week.
Follow a run/walk program to get started
If you intend to follow a regimented running program, you should ideally start with a walk/run combination program.  This is where you run for a given amount of time, then walk, and then run again.
This exercise combination is great for losing weight as it keeps you moving for a longer period of time. In other words, with a walk/run program, you can work out for 30 to 40 minutes, or even up to an hour.  If you are just running, you might only be able to manage 20 minutes.
Combine a healthy diet with an exercise regime
Consuming a healthy diet in combination with an exercise regime will lead you in the right direction towards a healthier version of you. The Healthy Mummy 28 Day Weight Loss Challenge is completely designed to make this journey easier for you with meal plans and recipes, workout plans as well as community support.
See how and why some of our mums at The Healthy Mummy are running as part of their exercise regime.
Mum Robyn Jurd is running half marathons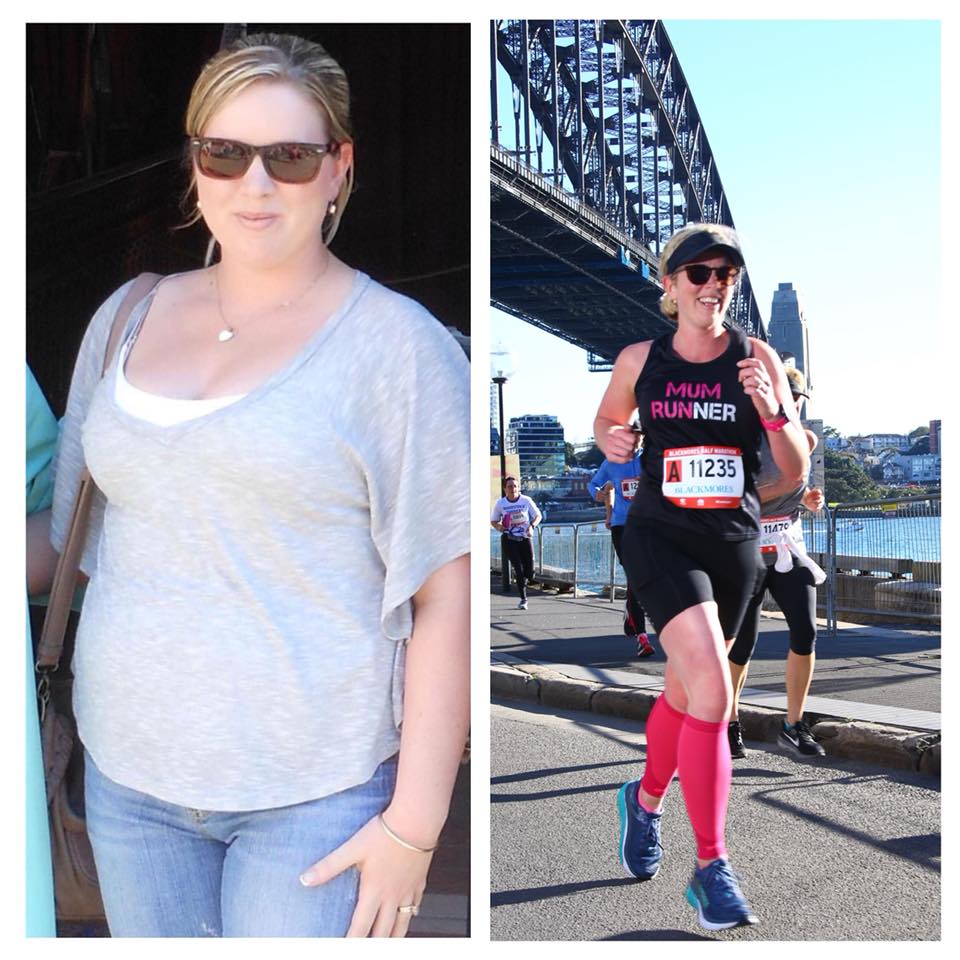 "The 28 Day Weight Loss Challenge has changed my life in so many ways!
I've gone from my unhealthiest, needing blood pressure medication, feeling so self-conscious in everything and not being happy within myself to the complete opposite!
I've lost 28kg, dropped four dress sizes, am the healthiest, fittest and strongest I have ever been. I don't need blood pressure medication anymore!! I'm the happiest I've ever been.
My smile shows everything, the left a forced uncomfortable smile at Disneyland and the right last Sunday with 2km to go in a half marathon!!
You tell me where I look happier?!? Where do I look more comfortable?
Believe in yourself ladies x"
Woohoo!! Go Robyn, we are so proud of your progress and keep on running!
If you say "I can't run" this mum says to just try it!
Healthy Mummy Brooke Bregg went from walking her first parkrun of 5km two and half years ago to running her first marathon recently and says,
"For all those that say 'I can't run' – give it a go!
For all those that say 'I'd love to run one day' – start today!
For all those that say 'That will never be me' – make it YOU!"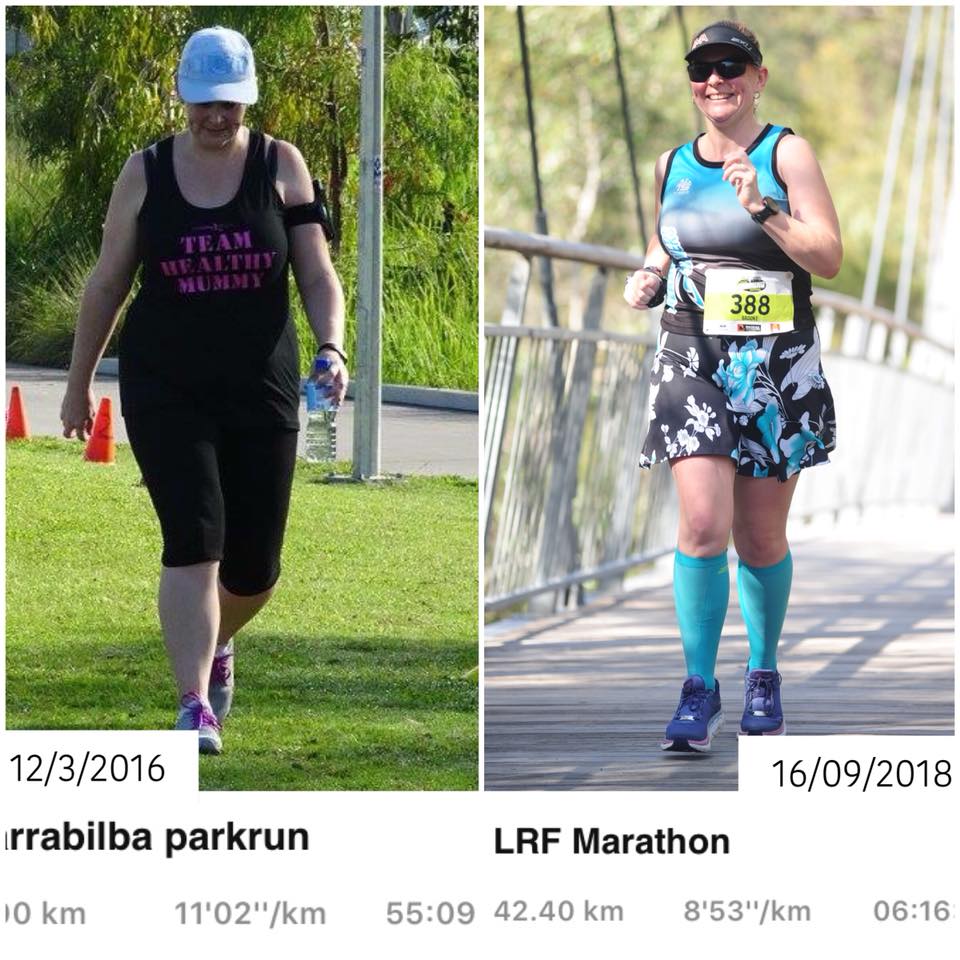 She started slow and worked her way up.
"Two and a half years ago, I did my first ever parkrun. Walked the entire way. 5km in 55min. The longest distance I had ever walked in my life. I couldn't believe the achievement I did to finish it and start my Healthy Mummy journey.
On Sunday, I did my first ever full marathon. 42.2km at Logan Running Festival. I couldn't even begin to imagine that one day I would be able to push my body that far. And I did it in a faster overall pace than my first ever park run.
In the time between these two photos:
I lost 24kg
I had my second child
I gained 18kg during pregnancy
I have now only 7kg to my new goal weight
I continued to run and move during pregnancy
I continue to be a great role model with food and exercise for my children
Don't think it will never happen. The only thing standing in your way is YOU!!!! We all have to start somewhere and with enough support, you can do ANYTHING."
We love your enthusiasm Brooke, you inspire us all to get out there and give running a try!
Are you ready to become a Healthy Mummy?
If you are wanting to lose weight and improve your energy – not to mention – help improve your overall health and wellbeing – our 28 Day Weight Loss Challenge is an awesome program to check out.
Our 28 Day Weight Loss Challenge includes:
28 days of at home exercise routines (no gym needed) – with video instruction
Customisable and breastfeeding friendly meal plans (including 7 Day Cleanse)
Time-efficient exercises for busy mums – under 30 mins
Challenge combines Pilates exercises with interval and circuit training (HIIT)
Suitable for basic to advanced fitness levels
Home to thousands of EASY-TO-MAKE recipes!
To learn more about our 28 DAY WEIGHT LOSS CHALLENGE CLICK HERE or purchase our Smoothies.