10 Easter recipes that won't undo your hard work
Easter can be a tricky time when you are focused on eating well and trying to lose weight.
Everywhere you go there are foil wrapped bunnies and chocolate eggs, and if you have friends or family coming to visit you may be worried about overindulging.
But help is at hand. At The Healthy Mummy, we are all about moderation, not deprivation.
So we have pulled together TEN of our favourite recipes for you that are perfect to serve up over the Easter holiday.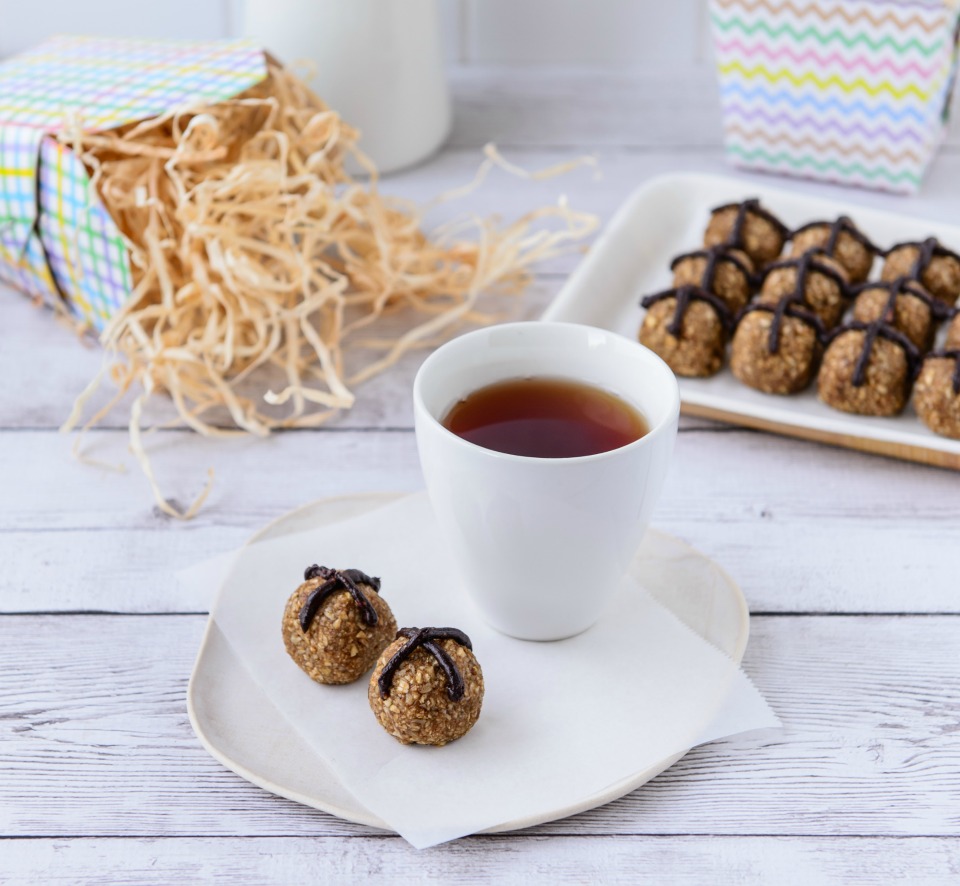 Dukkah-Crusted Salmon with Smashed Potatoes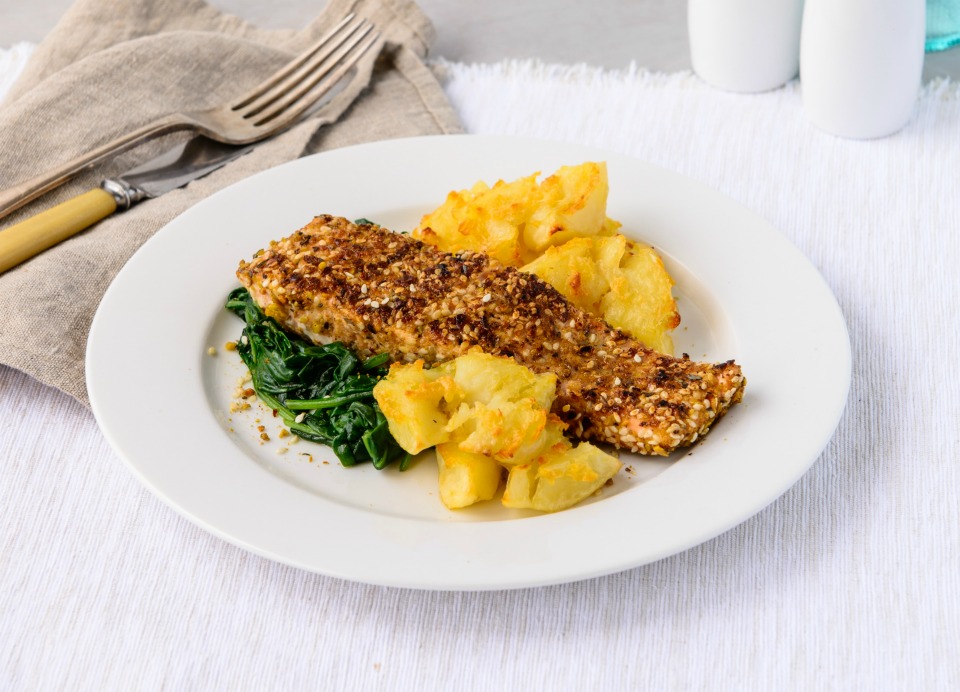 386 calories you can prepare this salmon recipe and have it on the table in under 40 minutes. And with just 5 main ingredients, there's no need to let entertaining stress you out over Easter.
You can prepare this and have it on the table in under 40 minutes. And with just 5 main ingredients, there's no need to let entertaining stress you out over Easter.
Healthy Hot Cross Buns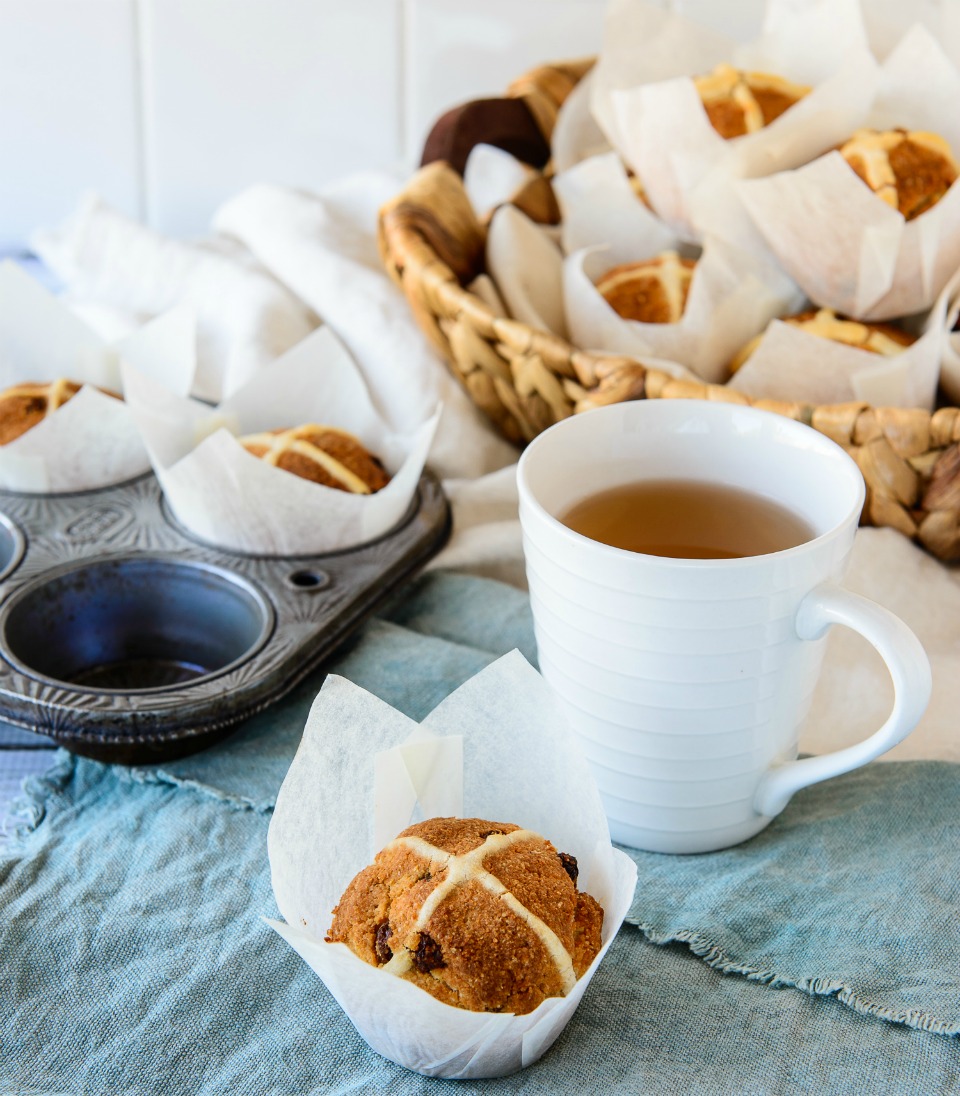 110 calories
Hot cross buns are a yummy snack to have over Easter but they can be high in calories, which is not ideal if you are following a weight loss plan. Try our healthy ones instead.
Baked Spinach And Parmesan Balls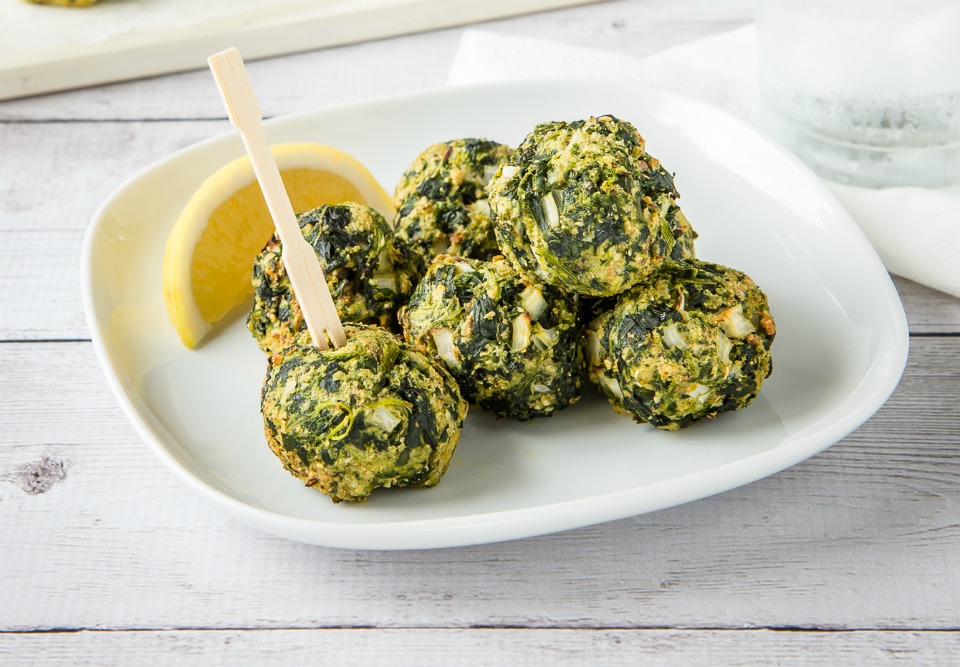 267 calories
For a delicious healthy homemade snack to serve to friends and family at Easter, try these tasty Baked Spinach And Parmesan Balls. You can make them in advance and then just bring out when ready to serve.
3 Ingredient Salt And Vinegar Chickpeas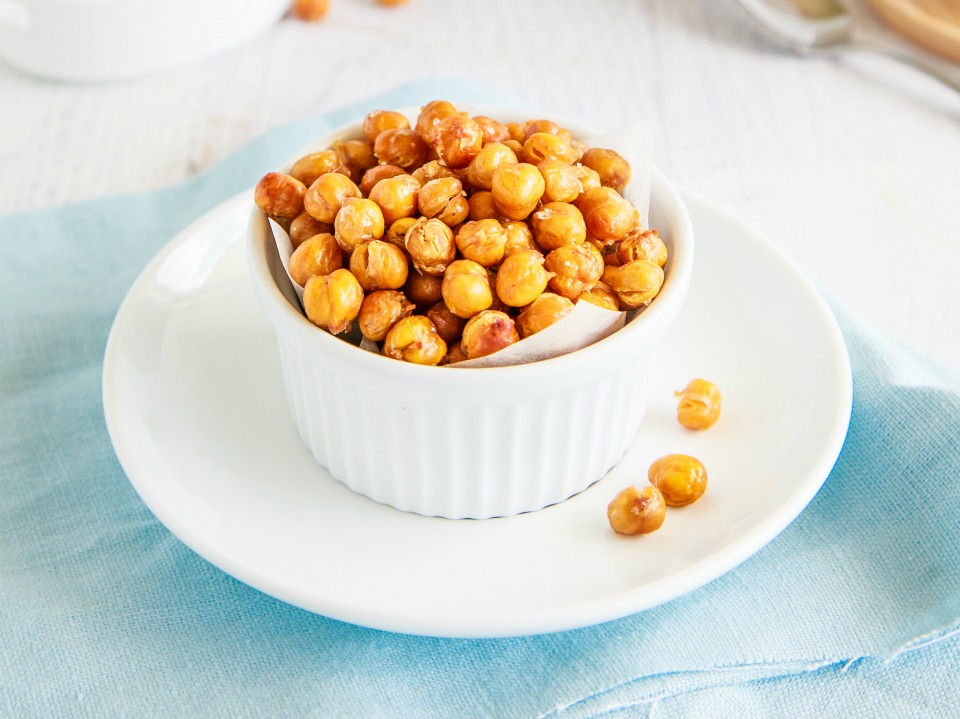 127 calories
Instead of tucking into a bag of less-than-healthy potato chips, these roasted crispy chickpeas give you the crunch that you love at just 127 calories per serve.
Hot Cross Bliss Balls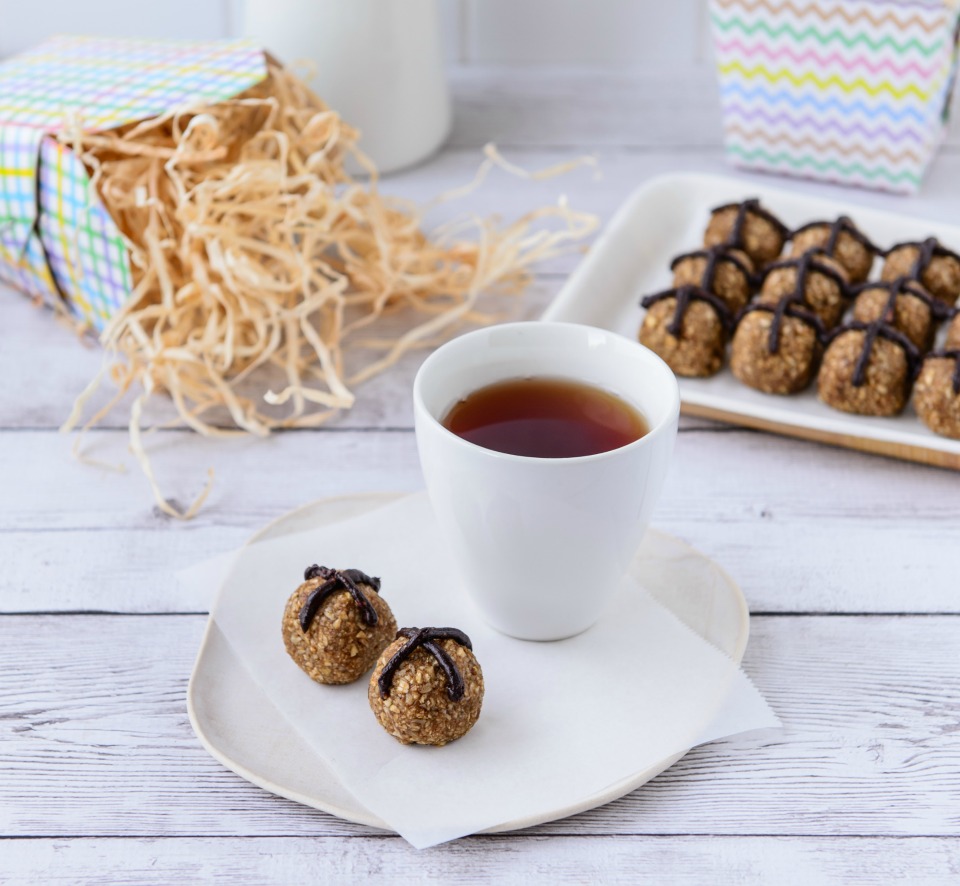 131 calories
For an Easter snack that feels like a treat, these Hot Cross Bliss Balls are a winner. The kids will love these as much as you do. Why not get them to help you with the mixing and rolling, as well as piping the crosses on top?
Ginger & Lemon Cheesecake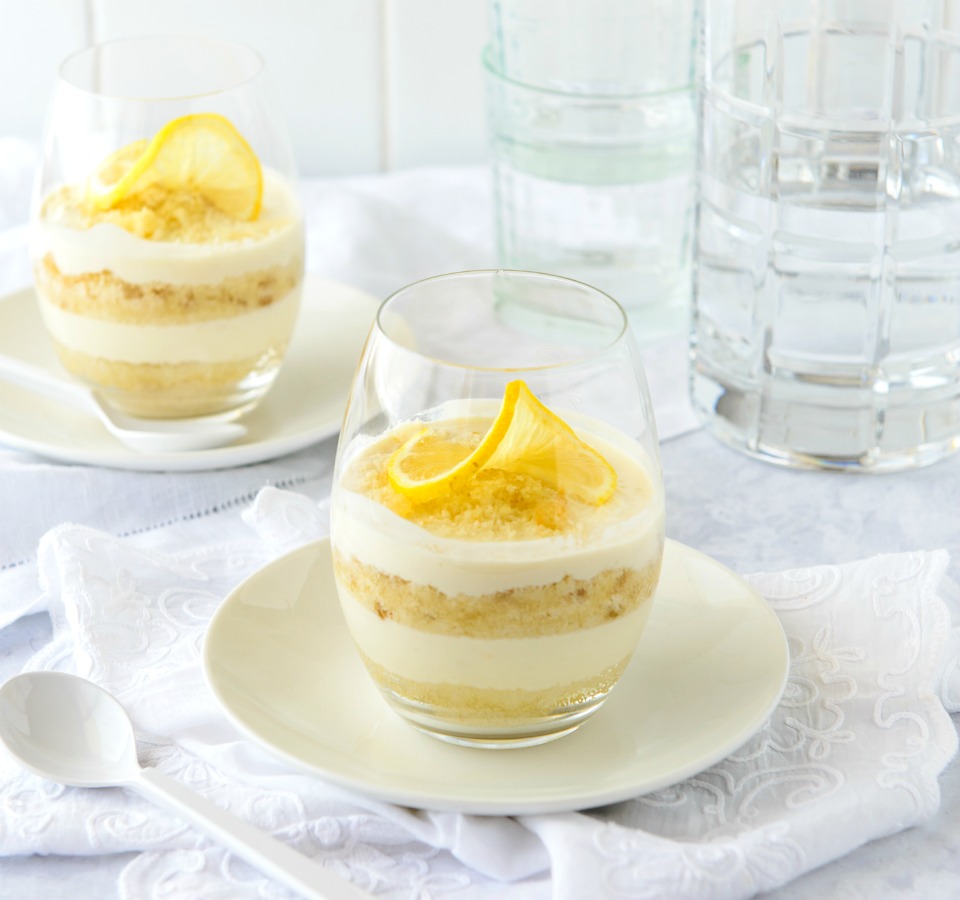 320 calories
Here at the Healthy Mummy we love a make-ahead dessert. It means you can spend less time in the kitchen and more time with family and friends over the Easter weekend. This dessert tastes as good as it looks, but is made with healthier ingredients than traditional cheesecakes.
Oven Baked Rosemary Pancetta Chicken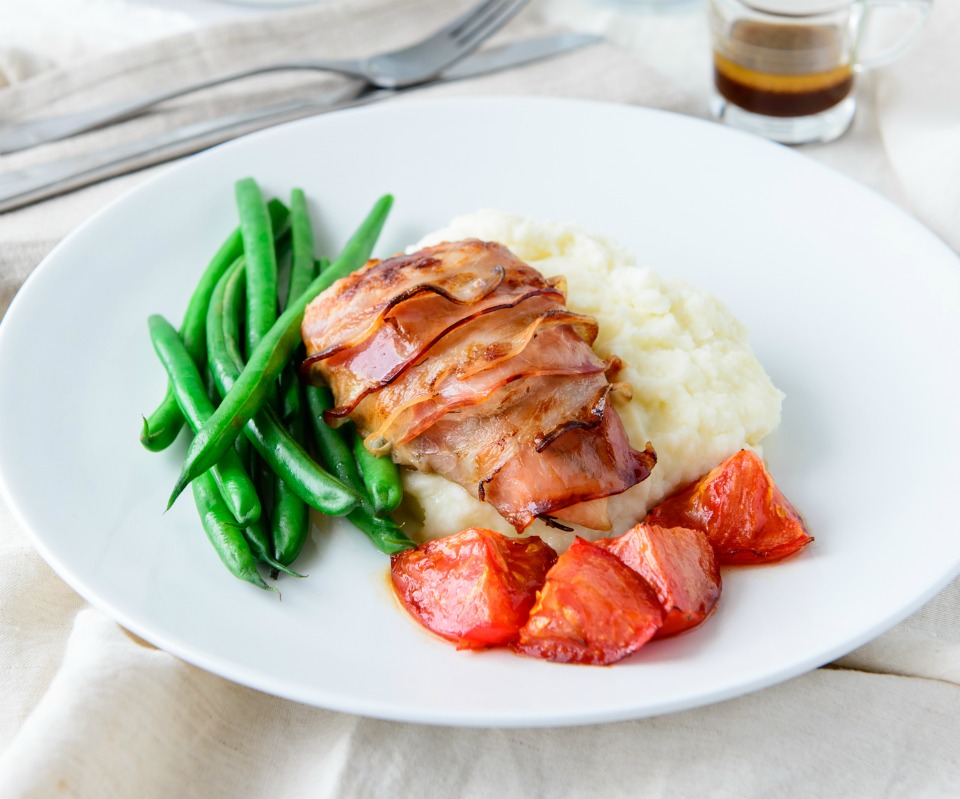 346 calories per serve
This Oven Baked Rosemary Pancetta Chicken is delicious and uses chicken breasts rather than a whole chicken – making it faster to prepare. Just half an hour is all you need, and it's served with family-friendly  sides of mashed potatoes and steamed green beans.
Fruity Spiced Easter Muffins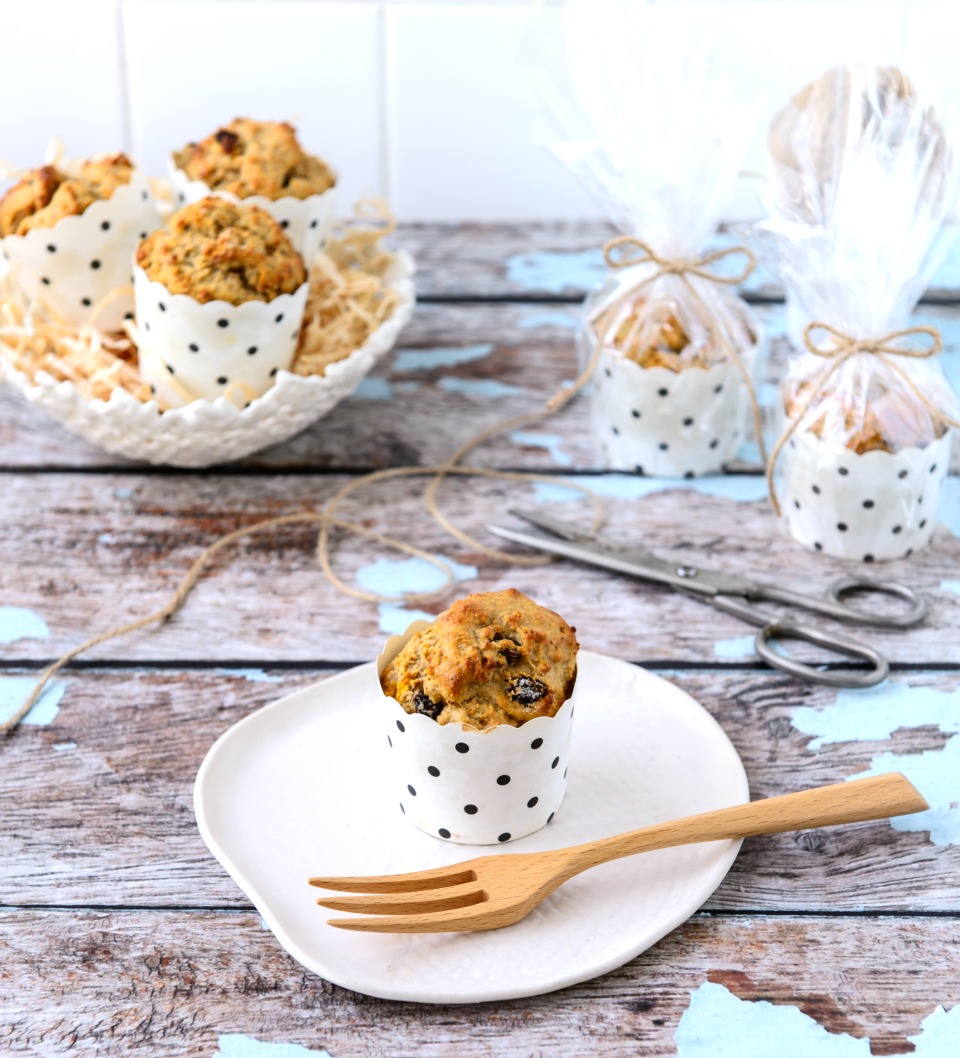 201 calories
The smell of these fruit and spice filled muffins baking is going to bring everyone into the kitchen. Why not make a batch or two to enjoy with the family over the Easter weekend?
Lamb And Rosemary With White Bean Puree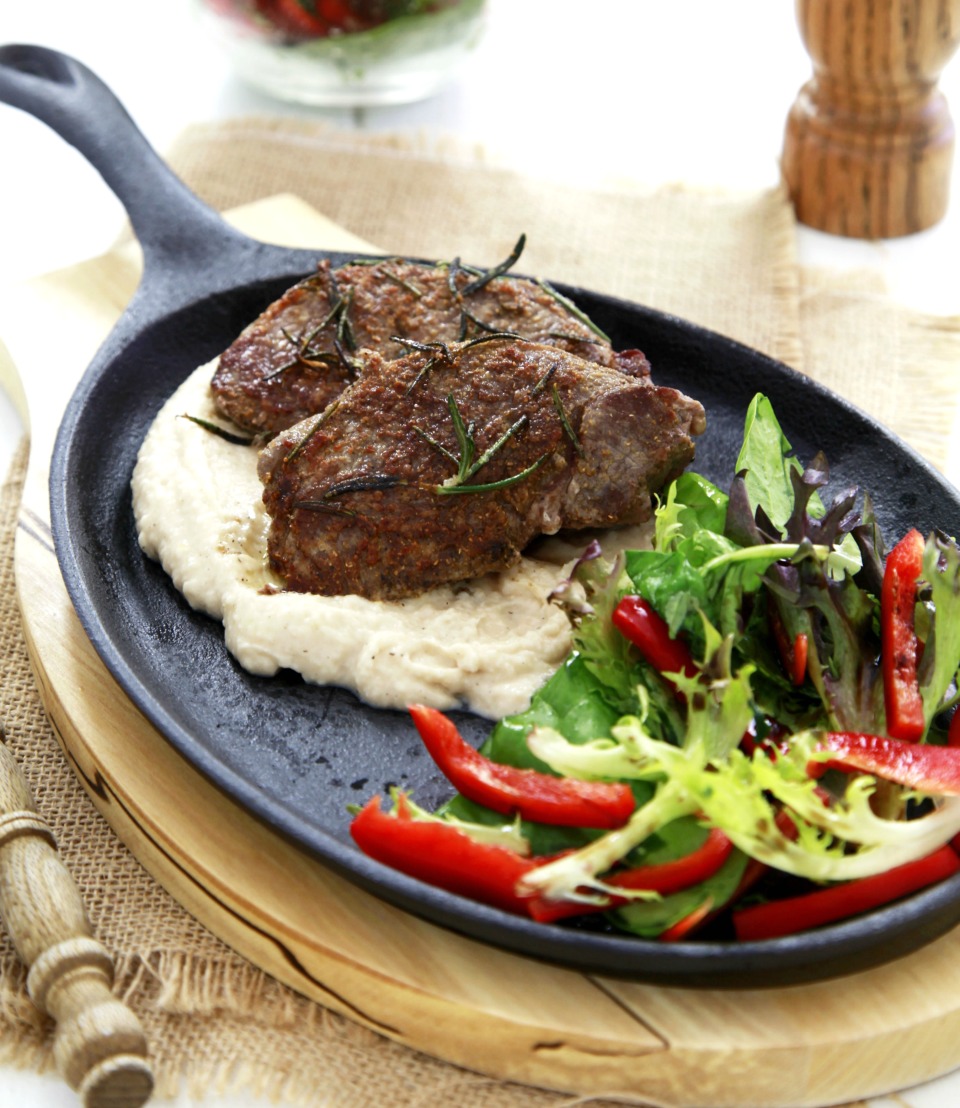 335 calories
Lamb is traditionally the meat of choice for Easter, and this healthy recipe makes it even faster to prepare. Instead of roasting a whole leg of lamb, opt for lean lamb steaks instead which you can cook in a pan or on the BBQ.
Healthy Chocolate Crème Egg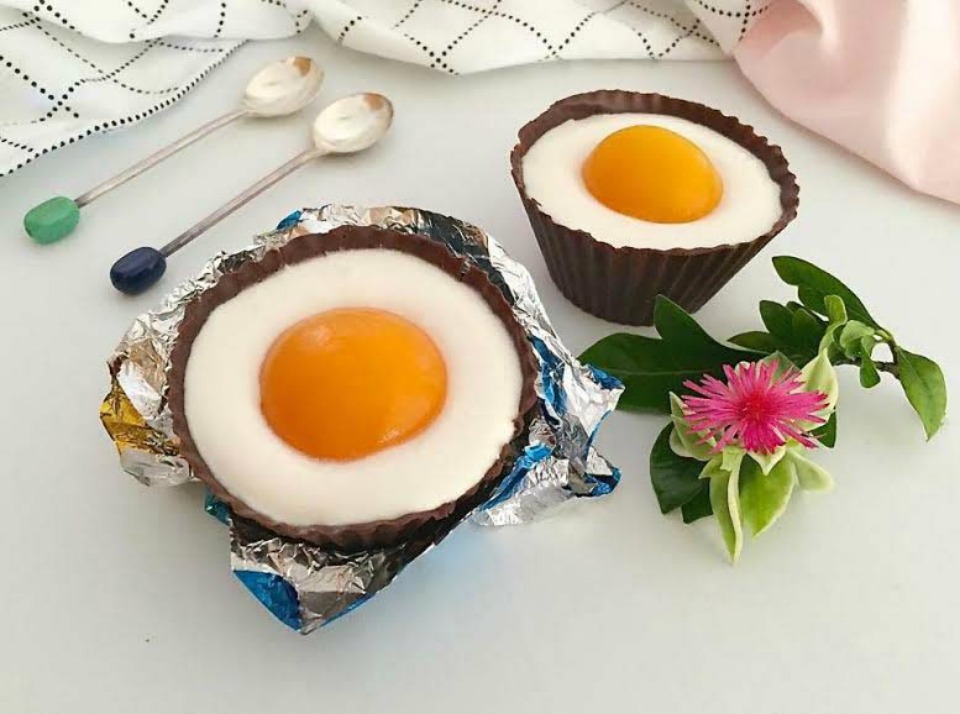 120 calories
And just because it's Easter, and we love Easter, here is a healthy Crème Egg Recipe to enjoy. You're welcome.
These recipes come from our Easter Recipe eBook. Check out the book in our shop HERE.