It's STRAWBERRY season! Try these 10 healthy strawberry recipes
Try these ten yummy strawberry recipes as part of your meal plan!
Not only do strawberries taste delicious, they're also really good for you! Plus they're now in peak season.
At The Healthy Mummy we love to eat what's in season and these low calorie, bright and juicy little fruits are full of vitamins and minerals some of which have powerful health benefits like reducing cholesterol and blood pressure.
August is a great time to stock up on these versatile little berries.  Here are some awesome healthy strawberry recipes for you…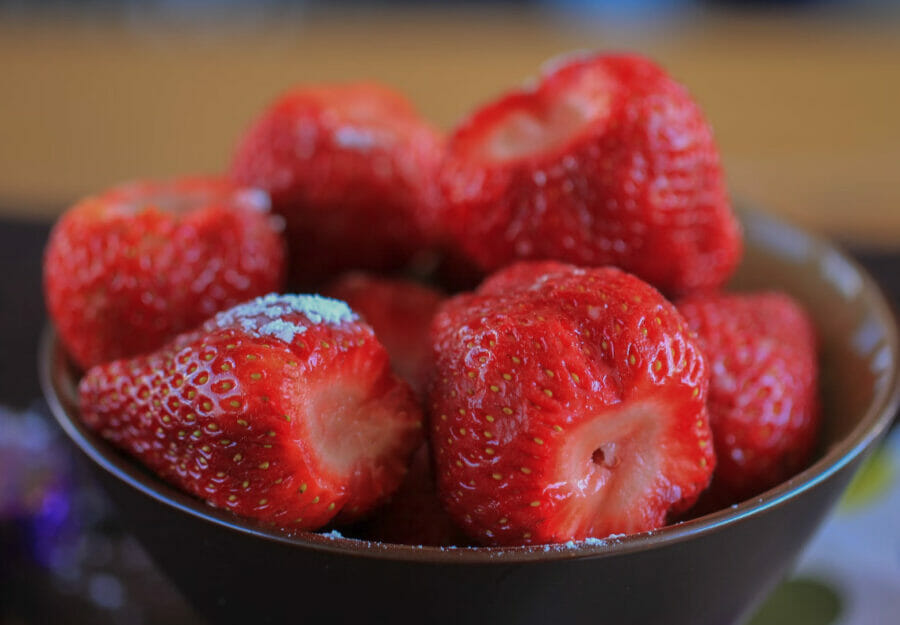 Here are 10 yummy and healthy strawberry recipes
1. Strawberry and apple crumble bites
When our 28 Day Weight Loss Challenge member Suz Lee showed us her recipe for healthy strawberry and apple crumble bites we couldn't wait to share it with you.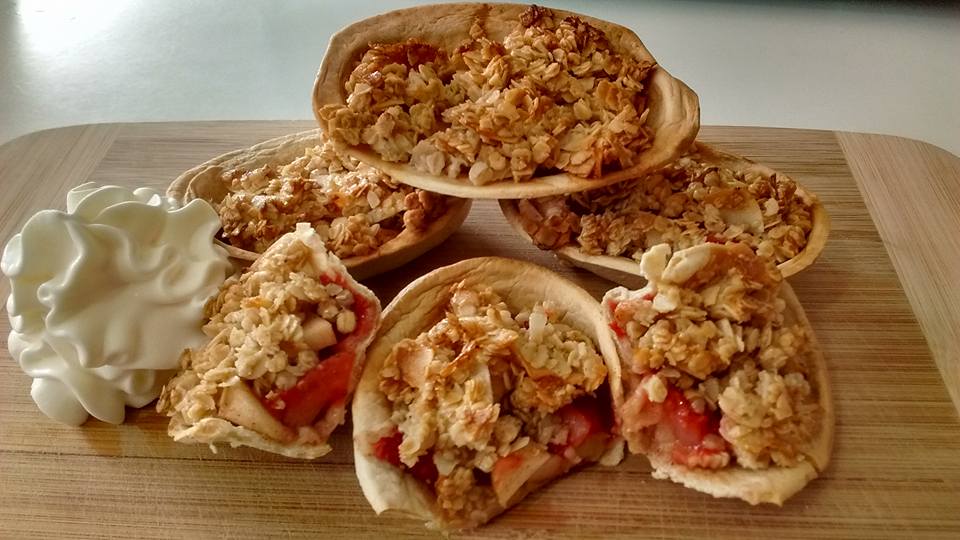 These delicious and healthy strawberry and apple crumble bites are an adaptation from our popular healthy gluten-free apple crumble recipe.
Made with mini tortilla shells, they are perfect for a tasty handheld dessert, or even for taking on a picnic.
2. Strawberry and cream bites – just 50 calories!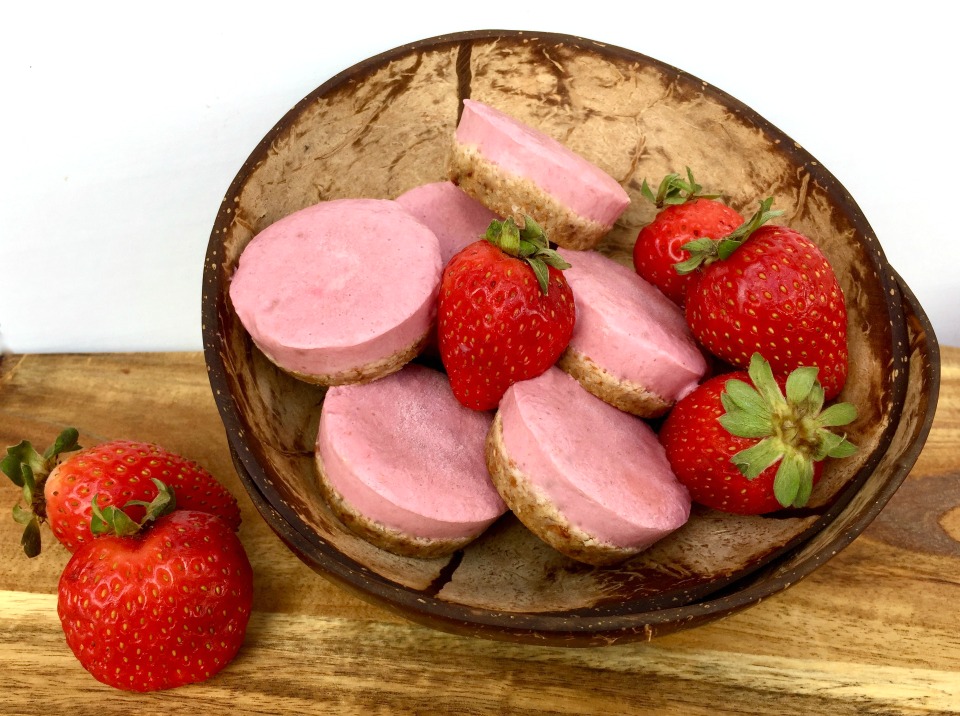 Using fresh berries and a few pantry cupboard staples means you can enjoy these strawberries and cream bites anytime  PLUS they're just 50 calories each!
Strawberry & Cream bites recipe
3. Strawberry cheesecake bliss ball bites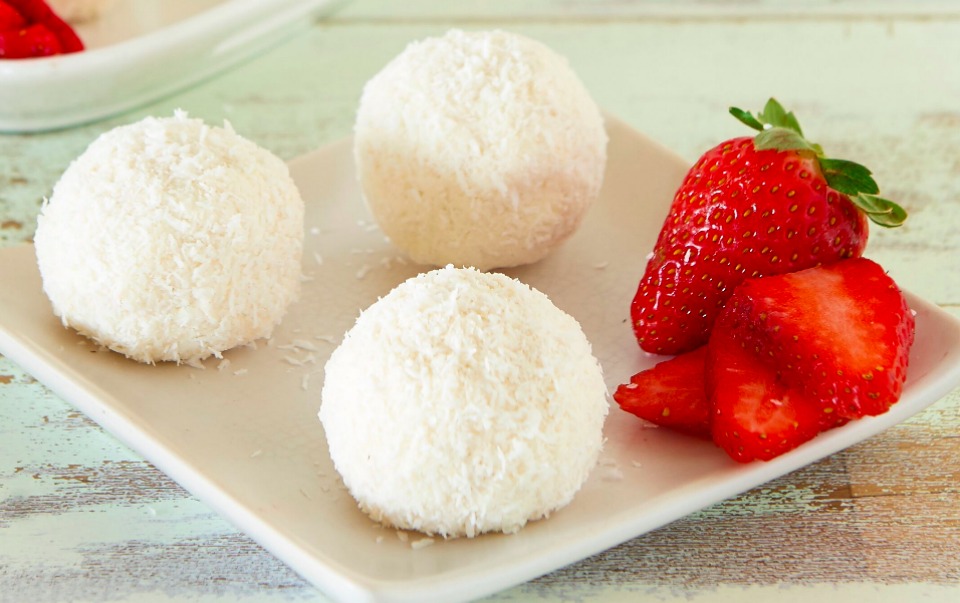 These delicious strawberry cheesecake bliss ball bites will most definitely help if those sweet cravings hit.
The best bit about these little balls of yumminess is that they're only 120 calories and can be found on The Healthy Mummy app
They're rich, creamy and fresh, and would be a great combination with a cold summer drink.
4. Strawberry breakfast custard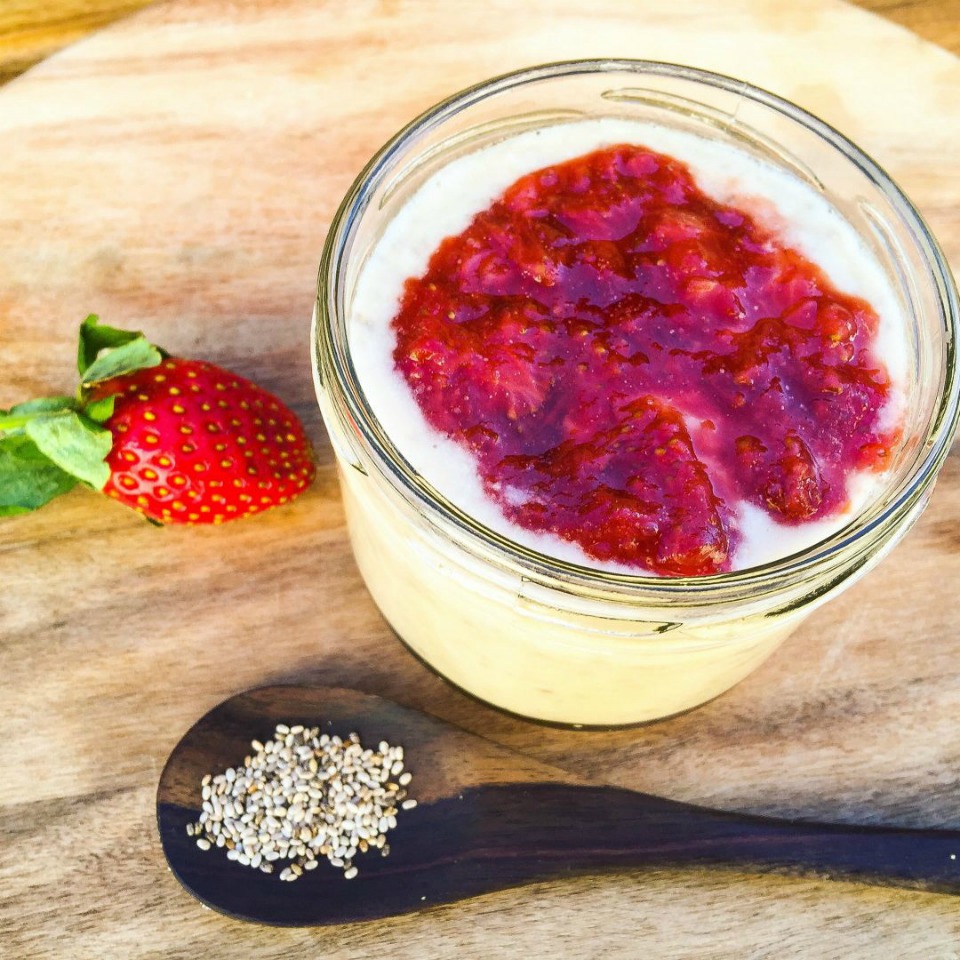 If you love custard, you'll love the recipes in the 28 Day Weight Loss Challenge. Think baked honey custard, baked pear custard tart and no-egg chocolate custard.
5. Healthy strawberry and coconut ice-cream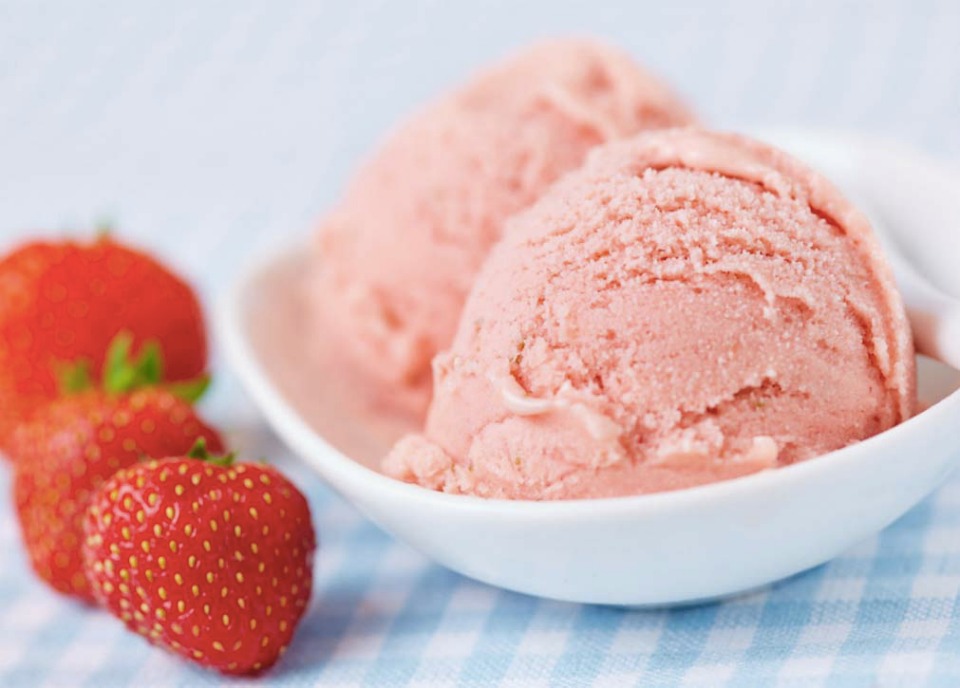 There are no numbers, no artificial additives, no gums, no emulsifiers, no preservatives and minimal processing – unlike most store-bought brands.
Compare that to a store-bought ice cream which is packed with sugar and artificial flavouring. We think this is a winner.
6. Three ingredient strawberry-filled chocolate pots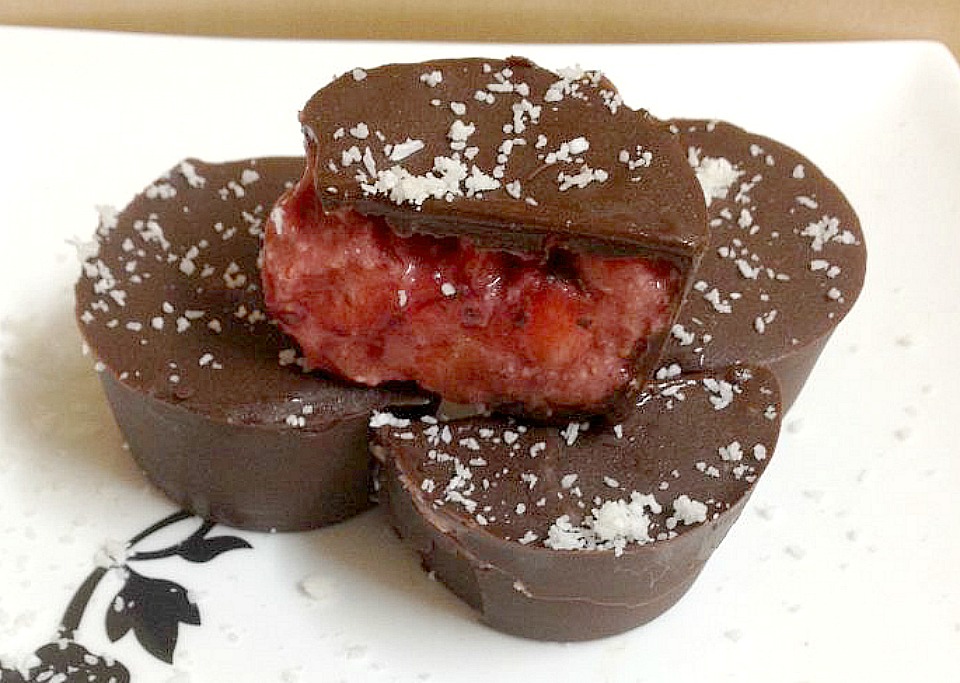 Here's another great member recipe that we are so excited to share with you. A big thank you to Keira Rizk for submitting her DELICIOUS Strawberry Filled Chocolate Pots recipe.
At just 35 calories each, these are a perfect sweet treat to enjoy for dessert as part of your meal plan on The Healthy Mummy app
7. Strawberry walnut and yoghurt breakfast salad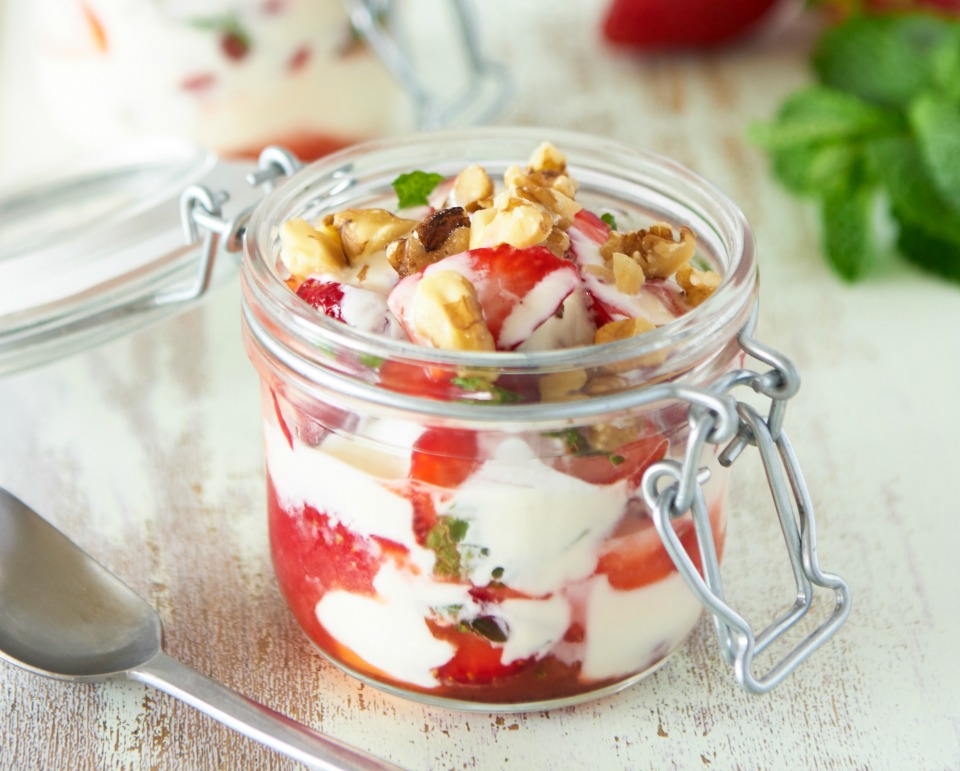 For a sweet start to your day, this breakfast salad is tasty as well as healthy.
Sweetening your food with fruit and honey is a great option, instead of tucking into commercially prepared options which can be loaded with added sugar.
Prepare this the night before so that you can wake up and enjoy. Or why not enjoy it as a lunch option for something different?
This recipe can be part of your meal plan on The Healthy Mummy app where we offer super budget, family-friendly recipes that will help you lose weight. We've got stacks of healthy breakfast recipes, including chia puddings, baked eggs, and homemade muesli.
8. Banana and strawberry bread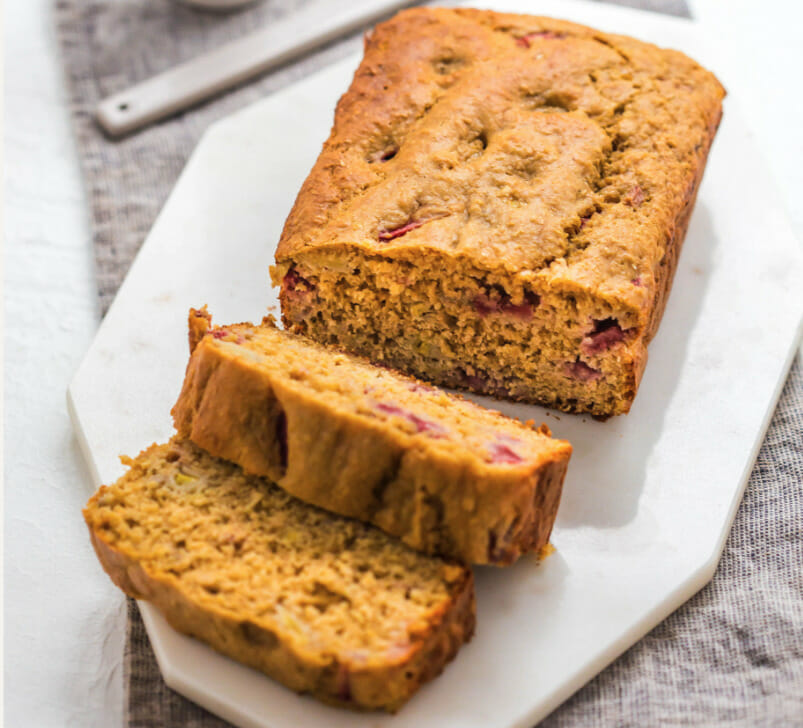 This banana and strawberry bread is a great variation on the usual banana bread recipes and can be frozen in individual slices so you can defrost and add to your lunch box at work or grab at home for a healthy snack.
You can find this recipe here.
9. Chocolate cake with strawberry frosting
It's a chocolate cake with NO added white sugar, with a sweet strawberry yoghurt icing. Perfect to enjoy while you lose pregnancy weight.
10. Add fresh strawberries to our delicious Healthy Mummy strawberry smoothie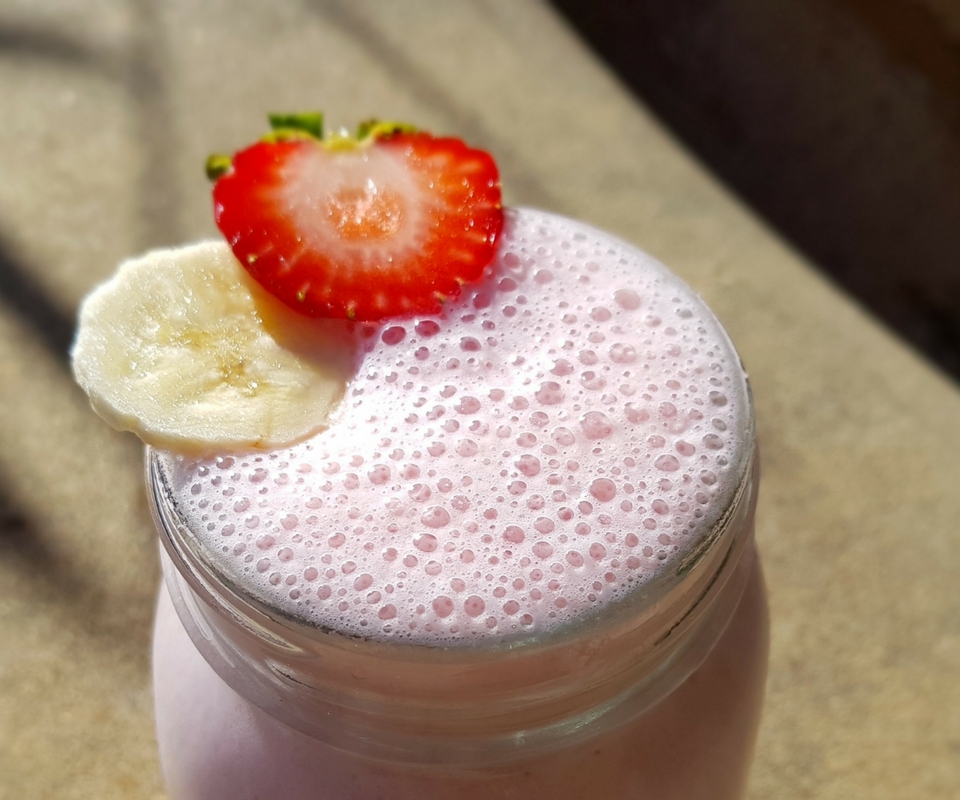 There are so many tasty and healthy ingredients you can add to your daily meal replacement smoothie!  Try natural yoghurt, custard, banana, chia seeds or simply some fresh strawberries to give it an extra boost of flavour.
5 Delicious and unusual ways to enjoy strawberries
Tired of wondering what to cook?

Now you can easily meal plan with our personalised plans & over 6,000 family & budget friendly recipes catering to a wide range of dietary requirements.

The Healthy Mummy is a holistic program to nourish your body with nutritious food and help you stay active in your busy, everyday life. Yours and your families well being should be a priority so let us take the hassle out of it.

Unlock the key to sustainable life changes that will leave you feeling your absolute best.