It's beginning to feel a lot like STRESS-mas! 10 ways to cope with the silly season
It's the time of year where everything goes a little crazy including us sometimes, do you get stressed just thinking about your Christmas to-do list? Here are 10 tips to help you handle the Christmas stress.
Christmas really is the silly season where we all can quickly spiral of control when it comes to presents, planning lunch and dinner or decorations.
As busy mums we can lose sight of what's really important this time of year and find ourselves exhausted mentally, emotionally and physically. This can then manifest into unhealthy and destructive patterns of coping.
If you can foresee this possibly happening to you, here are 10 ways to cope with the silly season.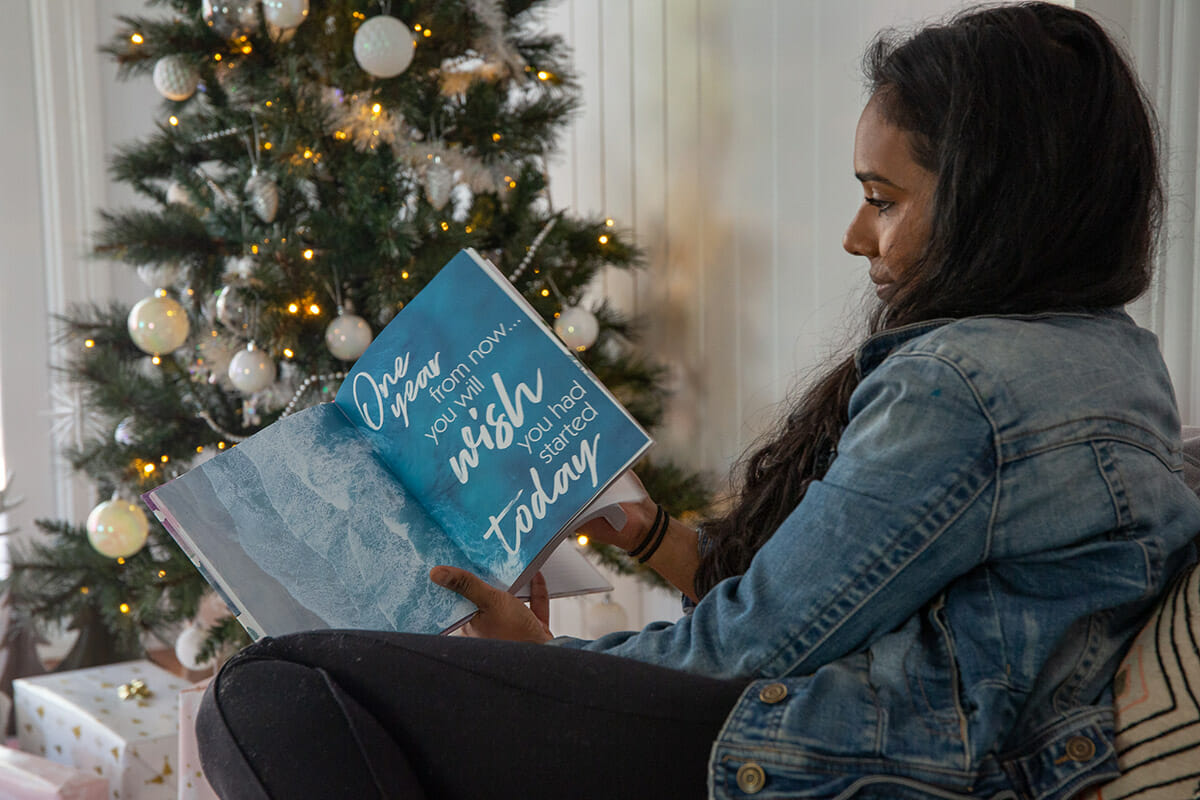 10 ways to cope with the stress of Christmas
1) Mind.Body.Breath
Meditation is extremely effective in reducing anxiety and stress. As part of the The Healthy Mummy's 28 Day Weight Loss Challenge, the MIND.BODY.BREATH sessions are designed to help you cope with the stresses of life.
With the choice of 3, 5 or 10 minute sessions, this is an investment in the wellbeing of your mind just as the 28 Day Weight Loss Challenge is an investment for your body. 
Find out more about the MIND.BODY.BREATH sessions available as part of the 28 Day Challenge.
2) Take a time out
If you can't see the light at the end of the tunnel in the midst of tinsel and gift wrapping in the lead up to Christmas Day, take one hour of each day for a moment for yourself. Leave the kids with family or friends and make sure you use this time to practice some self-care unrelated to Christmas.
3) Lower your expectations
Don't expect Christmas to look like a staged shoot from a catalogue that cost thousands to put together. Keeping it simple is often the best course of action to take if you want a stress free and fun holiday period.
4) Budget
There is a  lot of anxiety surrounding how much people should spend on a present. If buying presents for family and friends is going to cause anxiety and stress, opt for a Secret Santa or hand made gifts.
It's ok not to spend money on presents, try spending time with the people in your life instead.
5) Be realistic  
Are you the type of person who can easily go overboard with the food and presents? Mock up a plan of what you intend to cook and what you need to buy and make sure you put in in a public area of the house where other family members can see it. This will ensure they give you feedback on whether it's too much or too drastic.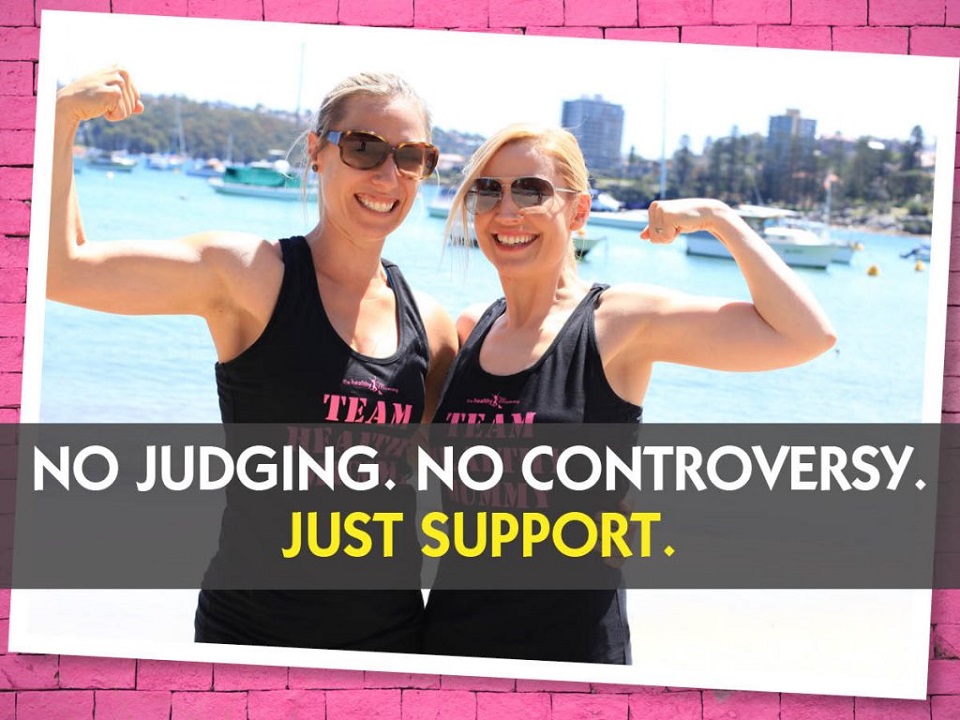 6) Call a friend
If you feel like you're becoming overwhelmed FaceTime, Skype or call a friend or family member whom you trust. Sometimes we need that comfort of a familiar face or voice to remind us that there are more important aspects to Christmas than food and materialistic gifts.
If you need more support jump into The Healthy Mummy community where there is always someone there to offer you an ear or give you encouragement.
7) Eat well
Quite often when people get stressed or are overtired, they reach out for highly processed and fatty foods. Before it gets to that point, make sure you make healthy choices that fuel your body and give you the energy you need over this period.
This includes eating a healthy breakfast so you don't find yourself snacking during the day, relaxing herbal teas and being consistent with exercise. The 28 Day Weight Loss Challenge comes with customisable meal plans with thousands of easy to make recipes.
Need some more inspiration for healthy Christmas food? Take a look at the feast cooked for one of the mums in our community.
8) Create new traditions
Christmas is the perfect opportunity to shift the focus from the material to the meaningful.
If they're old enough, drag the kids along to volunteering serving meals at a homeless shelter. Buy toys for kids who are less fortunate and ask your children to help you hand them out at a children's hospital or women's shelter.
This will not only make you all feel good but will provide you all with a deep sense of appreciation for what you have.   
9) Let go
If Christmas is a time where you need to be the most in control, try to delegate tasks so you can take some time out for yourself. Get your partner to cook Christmas lunch, the results may be hilarious or you may find yourself treated to a beautiful meal, either way learn to relinquish control and manage expectations.
10) Gratitude
There is a lot of extra noise and distractions that can drain us of energy and stress us out over this period.
Before bed or first thing every morning in the lead up to Christmas ask yourself – what does Christmas mean to you? You'll find that it's more than just the presents and more about being with family and friends and being grateful for what is close to your heart.
The Healthy Mummy's 2019 Diary is a perfect place to write your gratitude in, as it comes with it's own motivational quotes and healthy recipes to keep you going.
If you feel like it is all just too much and you can't seem to get a handle on anything, it may be time to get professional help. See your GP for a mental health plan or speak to someone by calling PANDA weekdays between 9am-7.30pm on 1300 726 306.
If you feel depressed or are suffering from depression and or anxiety, we advise you to seek help from your GP or call Lifeline 13 11 14, PANDA 1300 726 306 or Beyond Blue 1300 22 46 36.
Join our community of supportive mums!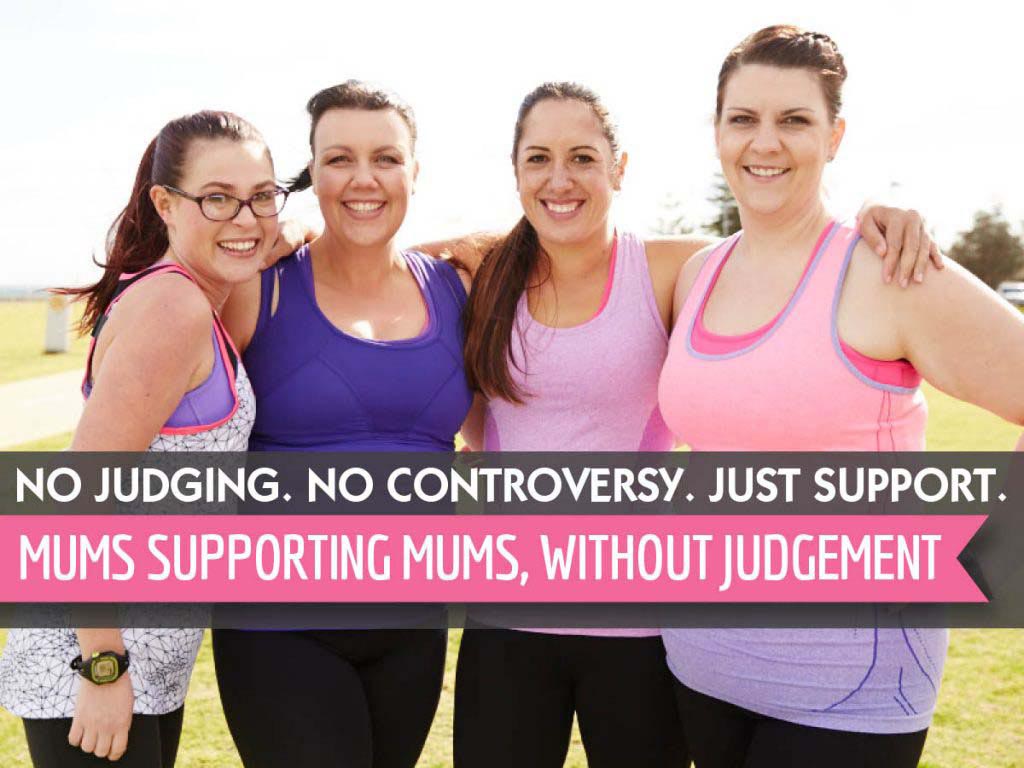 If you are wanting to get that bit of extra support in your journey to better health come and join our community of over 1.5 million mums.