This mum and her family enjoyed a mega Christmas meal prep thanks to The Healthy Mummy team
We recently gave the 'Gift of Christmas' to one of our amazing mums from The Healthy Mummy community this included prepping a Christmas feast plus extras for the whole family. Check out what was made.
We all know the feeling on Christmas Day, rather than enjoying a relaxing day of catching up with family and friends, you find yourself in the kitchen, peeling potatoes, basting your turkey and cutting up your fruit.
By the time you sit down, you are so exhausted, you barely have the energy to enjoy the meal you have so diligently prepared.
This is where meal prepping comes into play. We are strong advocates of meal prep here at The Healthy Mummy, and if you are a 28 Day Weight Loss Challenge member, you'll understand why.
As part of our recent The Healthy Mummy Gives the Gift of Christmas competition The Healthy Mummy team, including Meal Prep Queen Kaitie Purssell, gave one family not only a festive house with presents, a tree and a visit from Santa but also meal prepped a mega Christmas feast plus extra meals, tips and staples.

Receiving the 'Gift of Christmas'
Our 'Gift of Christmas' winner, Nicole Harris from Newcastle, NSW was given a full Christmas makeover of her house, plus presents for her kids and a visit from Santa.
Nicole has had a tough few years, but when our Healthy Mummy Team including Meal Prep Queen, Kaitie Purssell spent the day in the kitchen cooking and meal prepping a fabulous Christmas dinner of 60 main meals and two breakfast options plus stacking Nicole's pantry cupboards, she knew that her and her family were in for a huge treat!
Kaitie also shared with Nicole some meal prep tips and tricks so that she could recreate these amazing dishes herself.
Nicole was forever grateful and a huge weight was lifted off her shoulders. She says, "I cannot put into words what this all means to me. It's completely overwhelming to see what The Healthy Mummy team has pulled off today."
"Thank you for your unbelievable generosity. I cannot explain what today meant to me and my kids. I will never forget this experience so Thank You Rhian and The Healthy Mummy Team!"
This is what Katie and Nicole made together
Mint Choc Bubble Crunch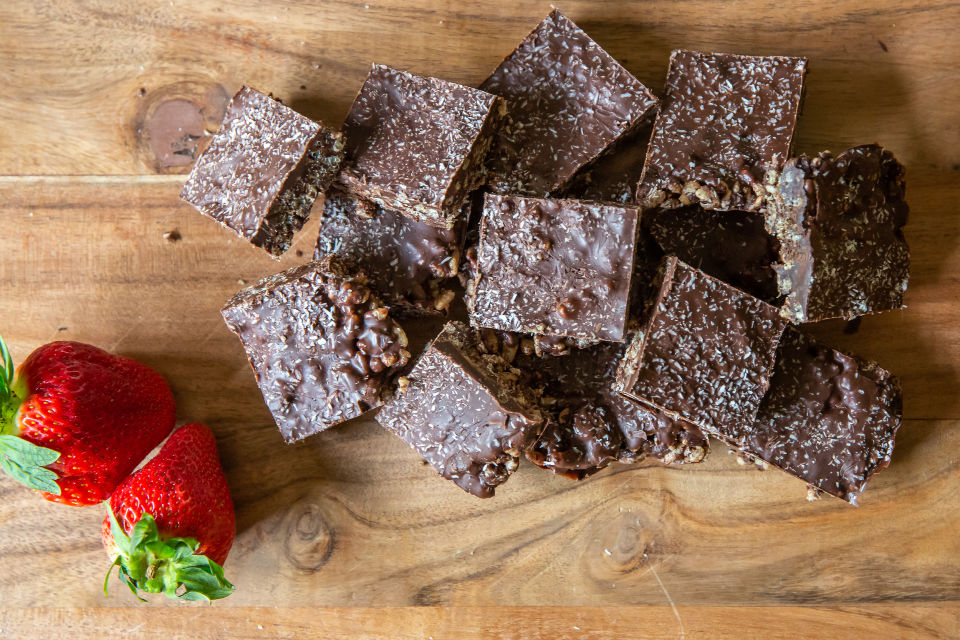 Wholemeal Chocolate Chip Muffins

Strawberry Santas

Simple Zucchini and Bacon Slice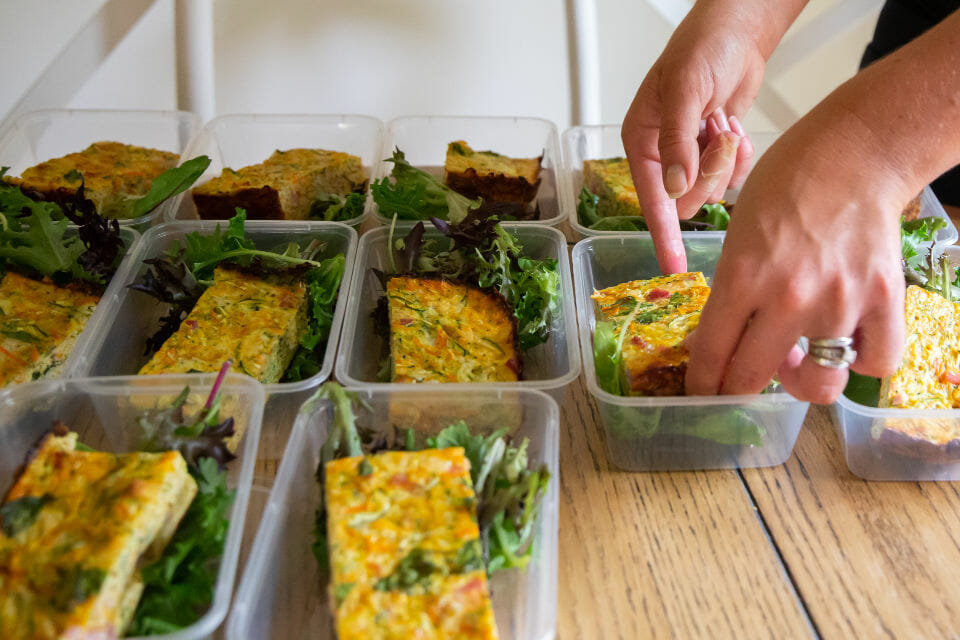 You can find the recipe to this delicious slice in the 28 Day Weight Loss Challenge recipe hub.
Choc Dipped Cherries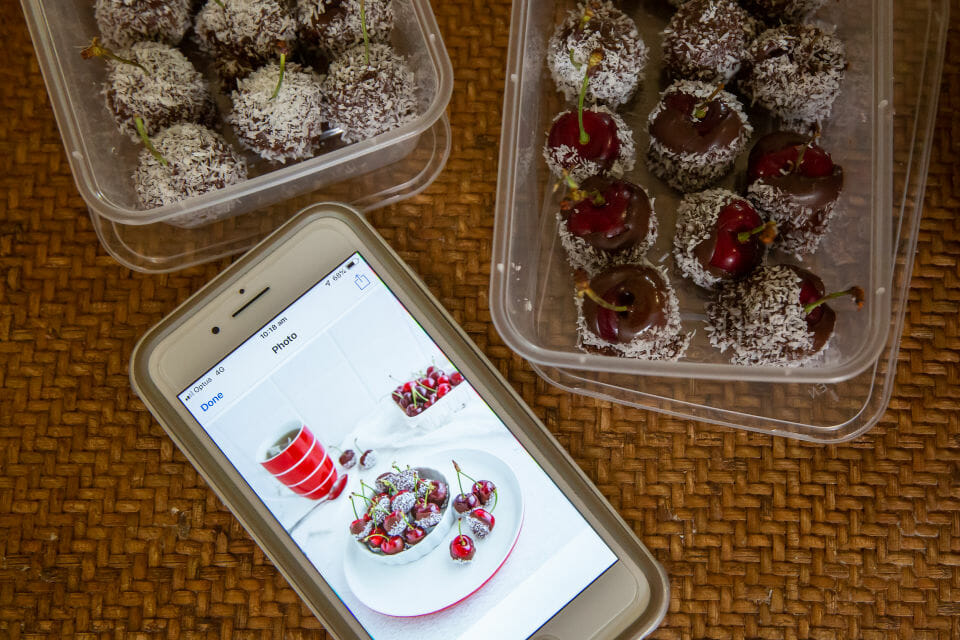 The recipe can be found on the 28 Day Weight Loss Challenge recipe hub.
No Bake Spiced Stars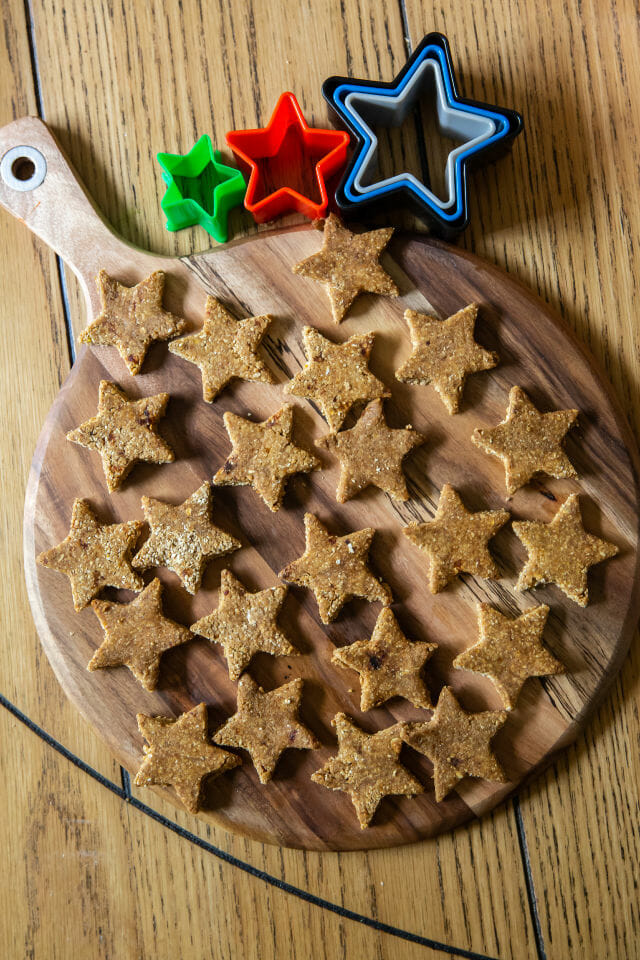 You can grab the delicious recipe on the 28 Day Weight Loss Challenge recipe hub.
Roast Turkey with Pistachio stuffing and Cranberry Gravy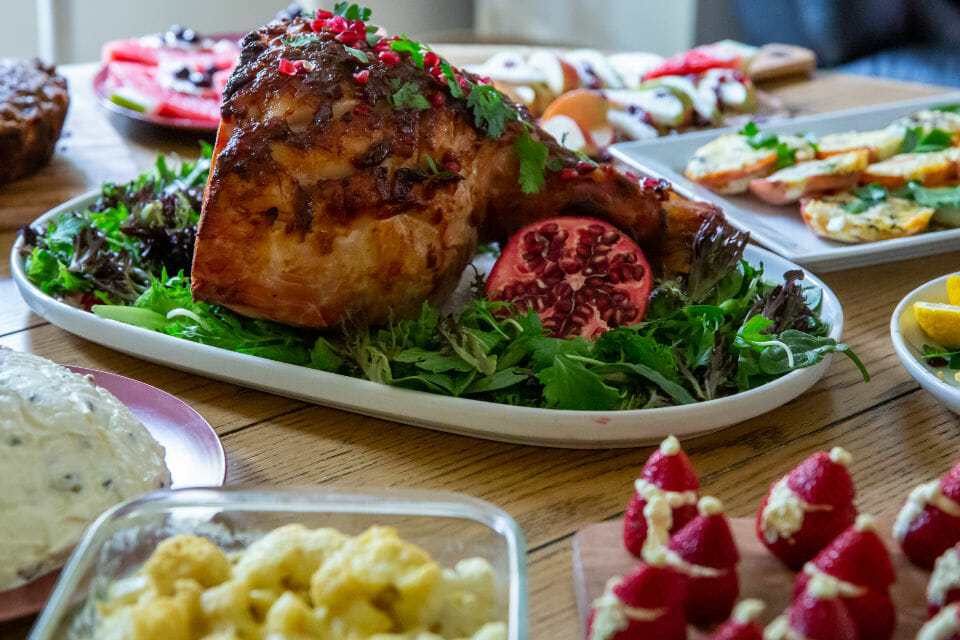 Delicious Lamb and Halloumi Skewers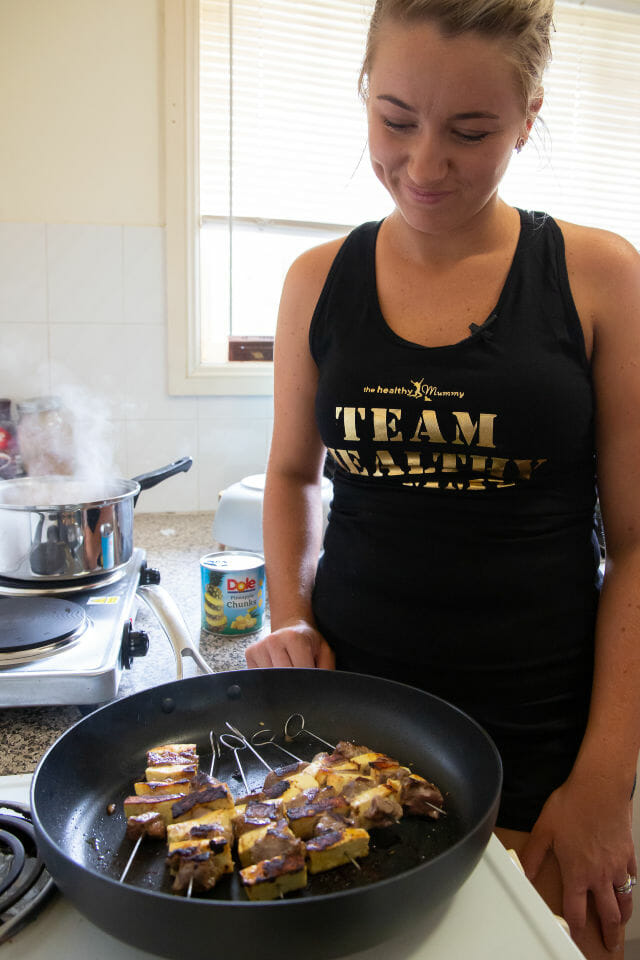 Be inspired by this Christmas Tree Apple and Pear Platter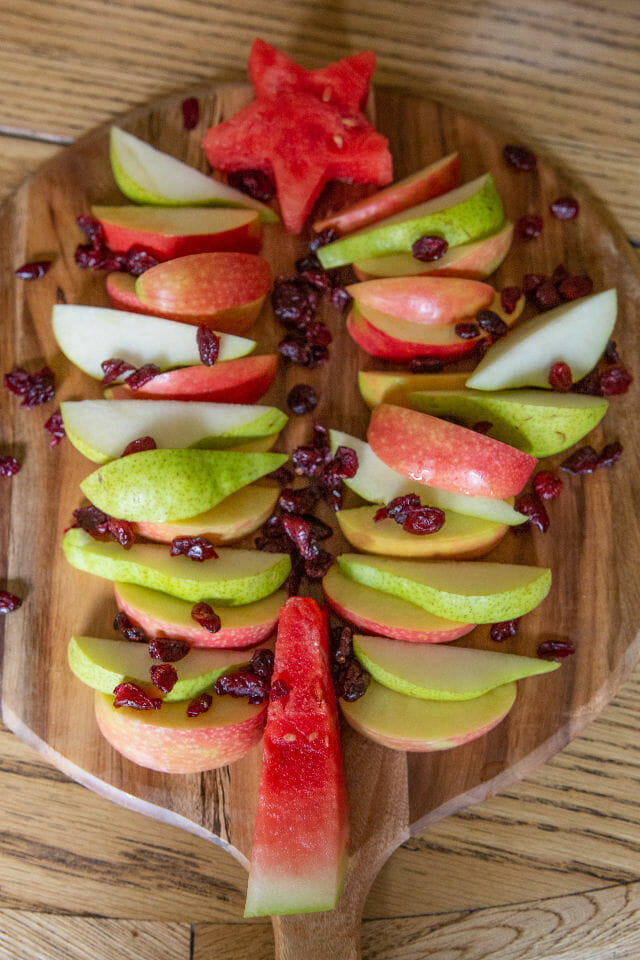 Cheesy Cauliflower Bake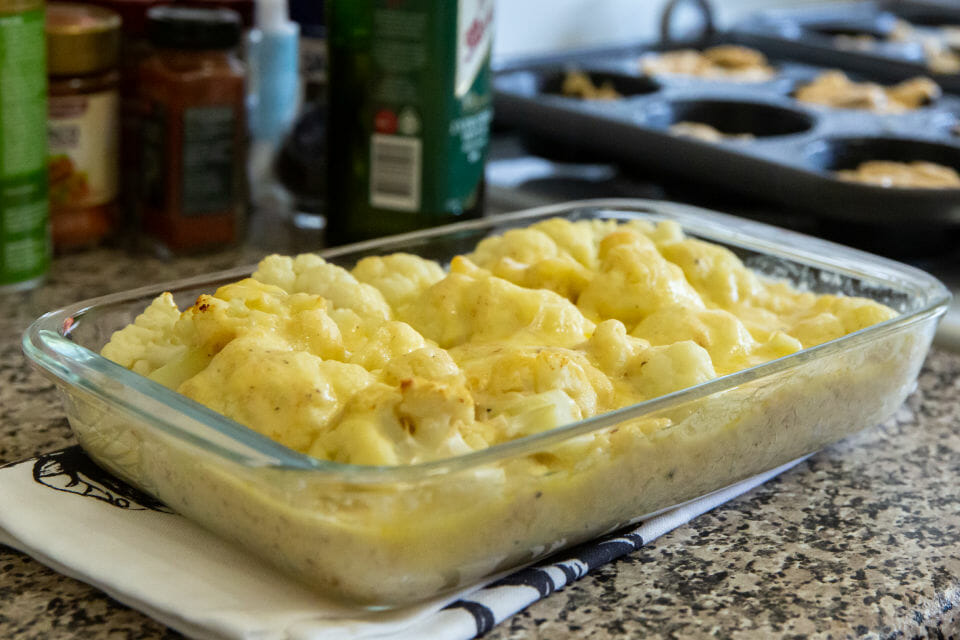 You can find this recipe in the 28 Day Weight Loss Challenge recipe hub.
There was no stopping Kaitie and Nicole as they prepared this delicious Christmas Roast Turkey for the family to enjoy.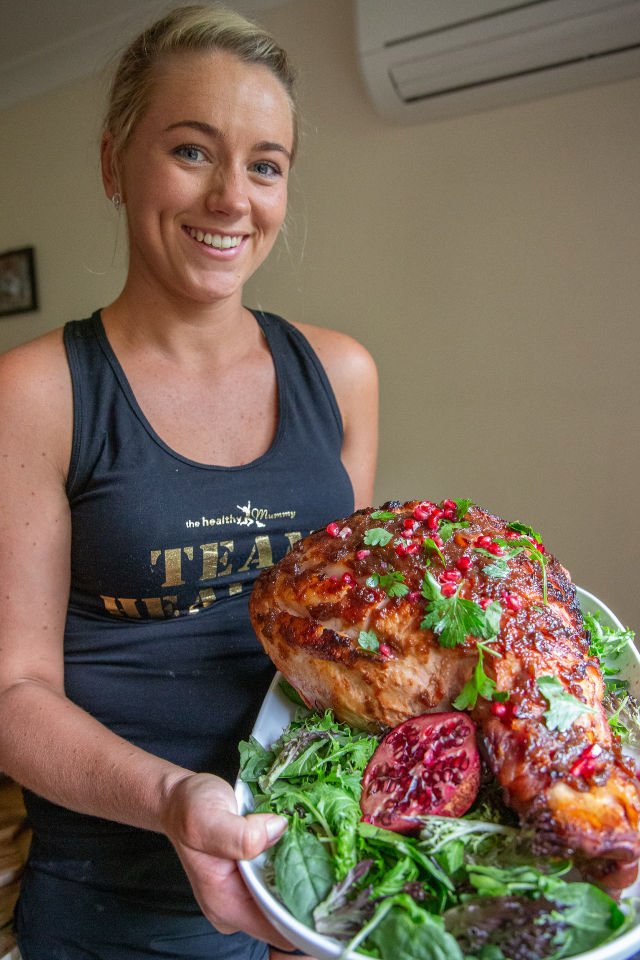 Wow – what an amazing and deliciously healthy spread! Enjoy, Nicole!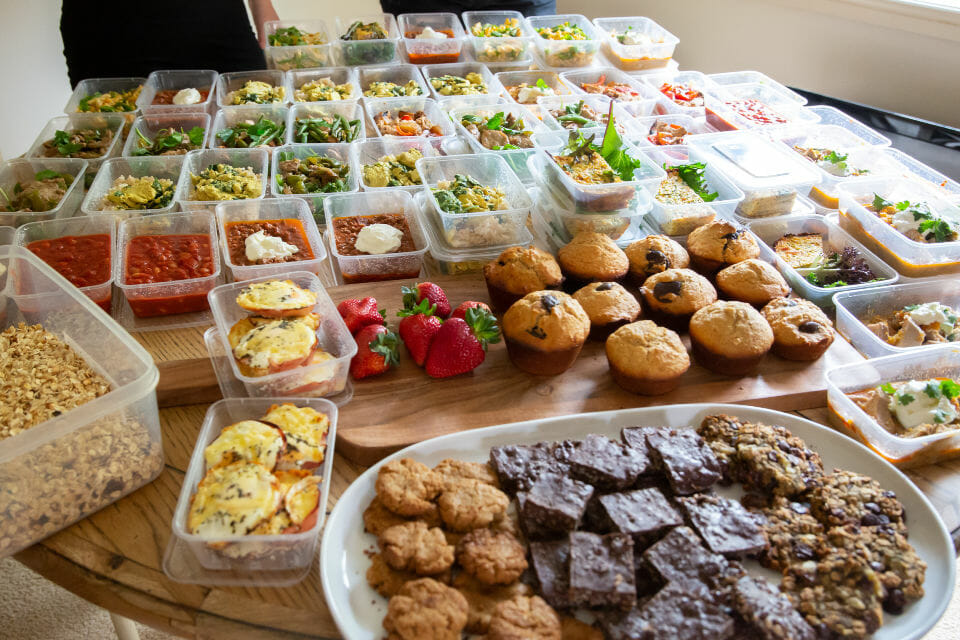 They also prepared: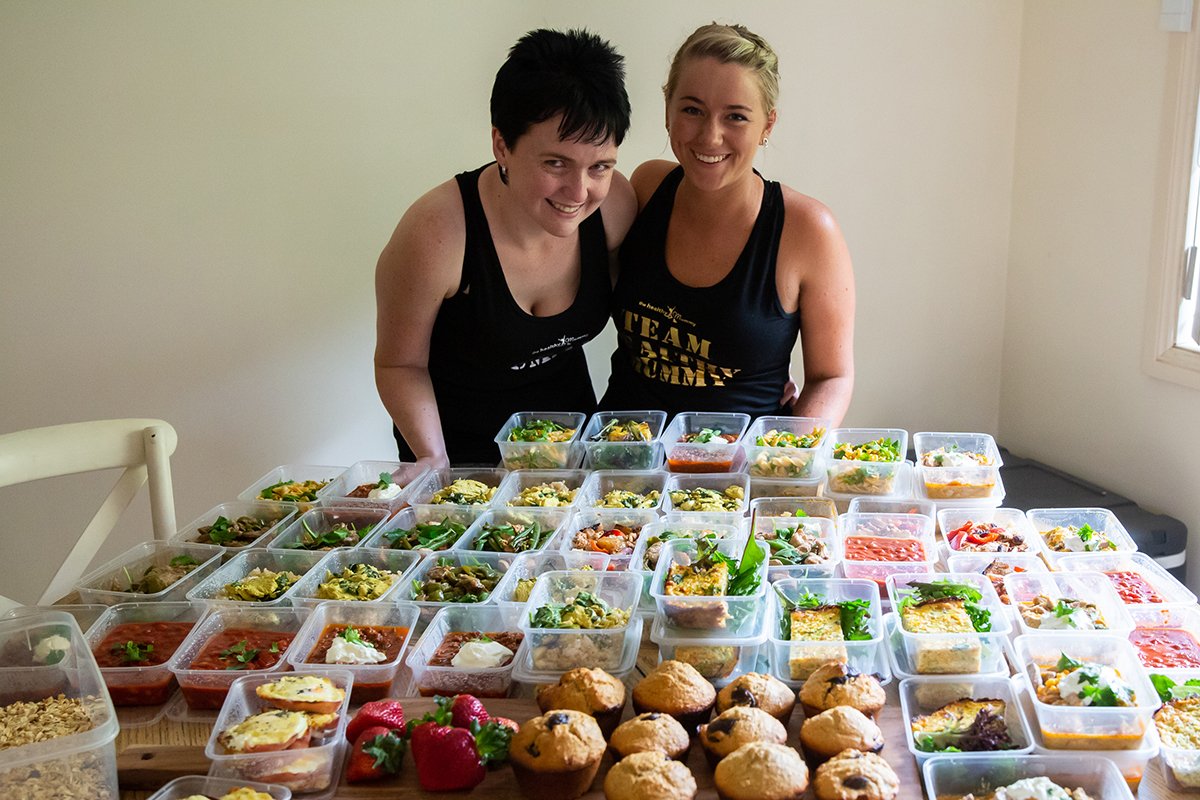 Wow! What an amazing effort! Congratulations on your amazing win, Nicole! We hope you and your lovely children enjoy all the presents and scrumptious, healthy meals prepped for you and you take the tips Kaitie passed on to keep on meal prepping.
We wish you and your whole family a very Merry Christmas!
Been inspired by this mega Christmas meal prep? You can find an array of delicious recipes in our Christmas Entertaining Cookbook.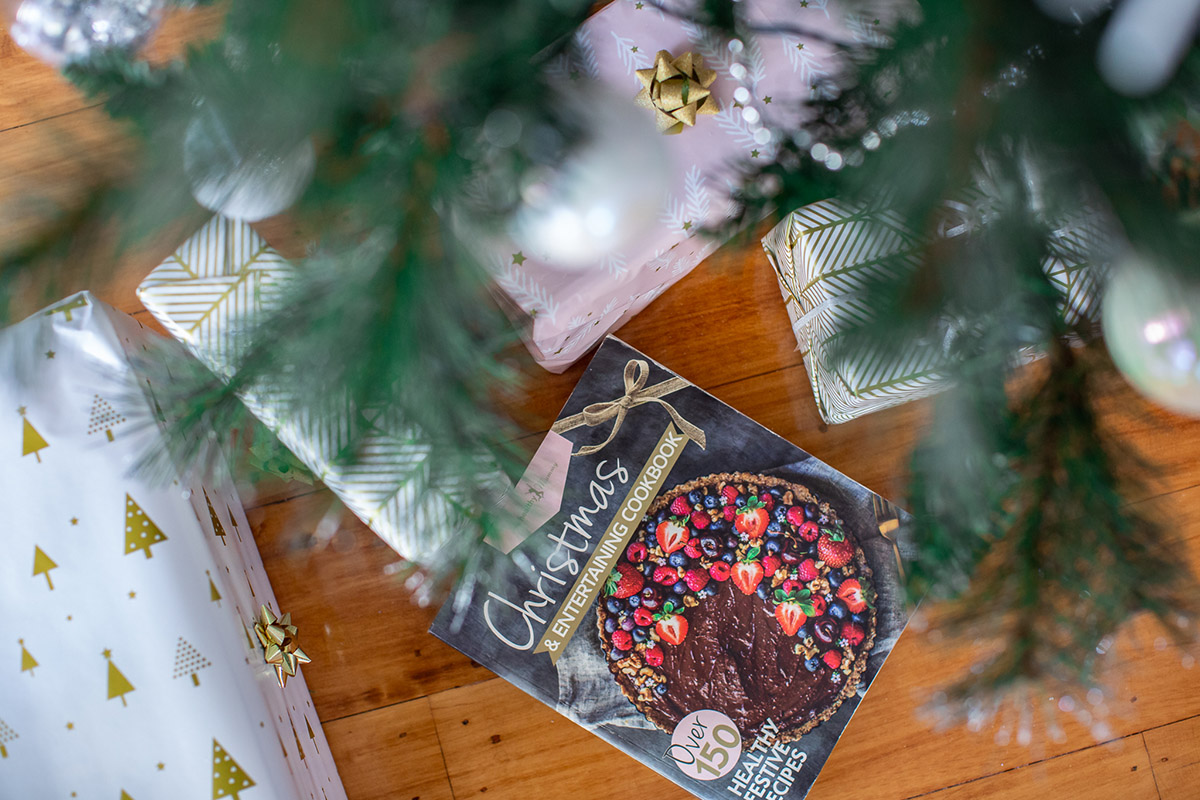 The festive season is packed with parties, dinners, and barbecues, and these are great times to enjoy yourself and relax. However, even with the best of intentions, a full calendar of festivities can also result in a little too much indulgence, leaving you feeling bloated, lethargic and generally unhealthy by early January!
We've put together this Christmas Entertaining Cookbook with 15 recipes so you can go into the silly season armed with tips and tricks on how to have fun without going overboard.
Want more delicious and healthy recipes? Join the 28 Day Weight Loss Challenge!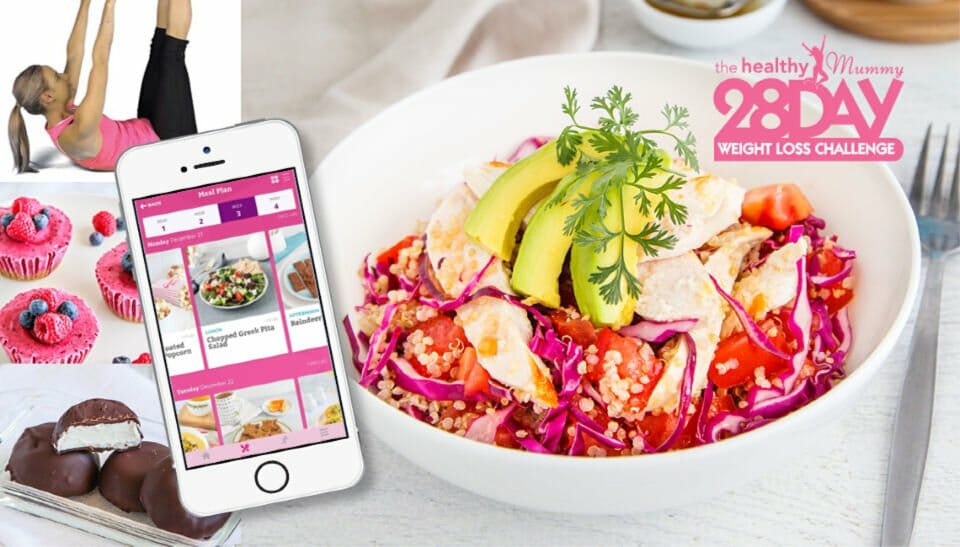 With more than 4,000 delicious (and healthy) recipes, 350 exercises & 24/7 support – the 28 Day Weight Loss Challenge is designed (and proven) to help busy mums like you lose weight!
For more information, click here.