Mum makes 114 meals and snacks for $129 – that's about $1.13 per serve!
This mum has perfected her meal prepping skills by making a HEAP of healthy, nutritious meals and snacks for her family!
Sascha Farley says she has not only lost an impressive 32kg by following the 28 Day Weight Loss Challenge but the Challenge has helped her master her culinary skills (not to mention grocery-budget-sticking skills).
In fact, Sascha recently prepared 114 meals and snacks for $129 – that works out at $1.13 per serve!
HOW FANTASTIC IS THAT?!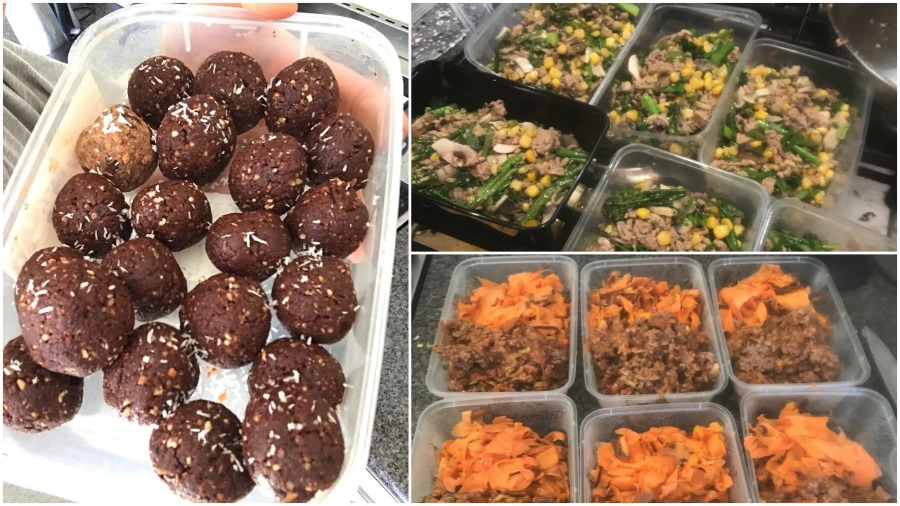 114 meals and snacks for $129 – that works out at $1.13 per serve!
Sascha actually credits meal prep for helping her keep on top of her weight while spending LESS TIME in the kitchen and LESS MONEY on groceries.
"Meal prep keeps me on track with my weight loss. It stops food waste and saves money. I have never been like this before. I used to dread cooking, but now I love it and I couldn't go without a big meal prep day," she says.
"It means my evenings are free and I can be with my husband and kids and instead of feeling like I'm spending all of my time in the kitchen."
Snacks Sascha made
20 x Chocolate Cake Bites (the bliss balls)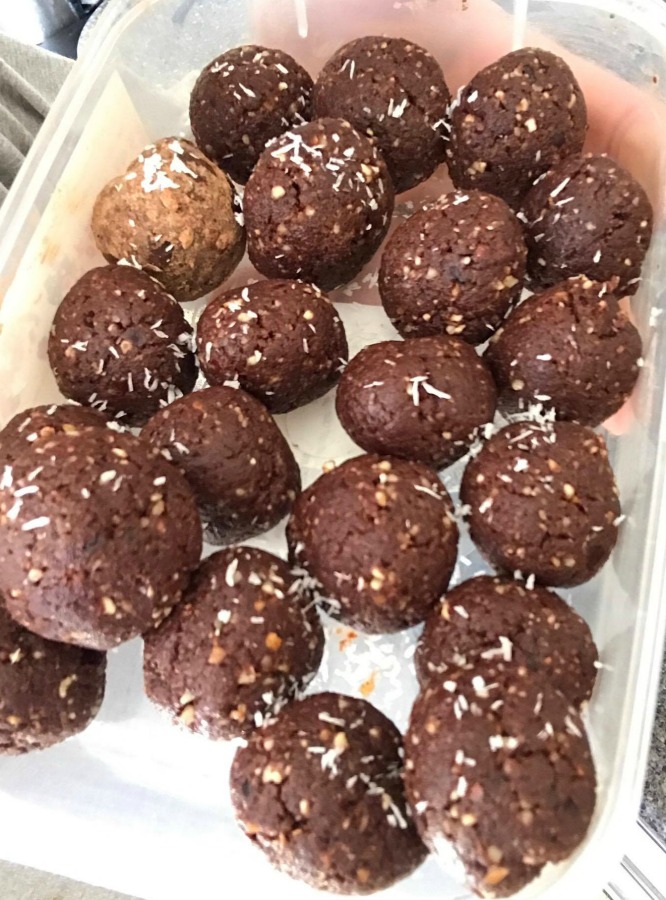 These are delicious, and are SUPER SIMPLE to prepare. They take five minutes to make and are only 118 calories per ball.
For the full recipe, click here.
12 x Healthy Gooey Chocolate Brownie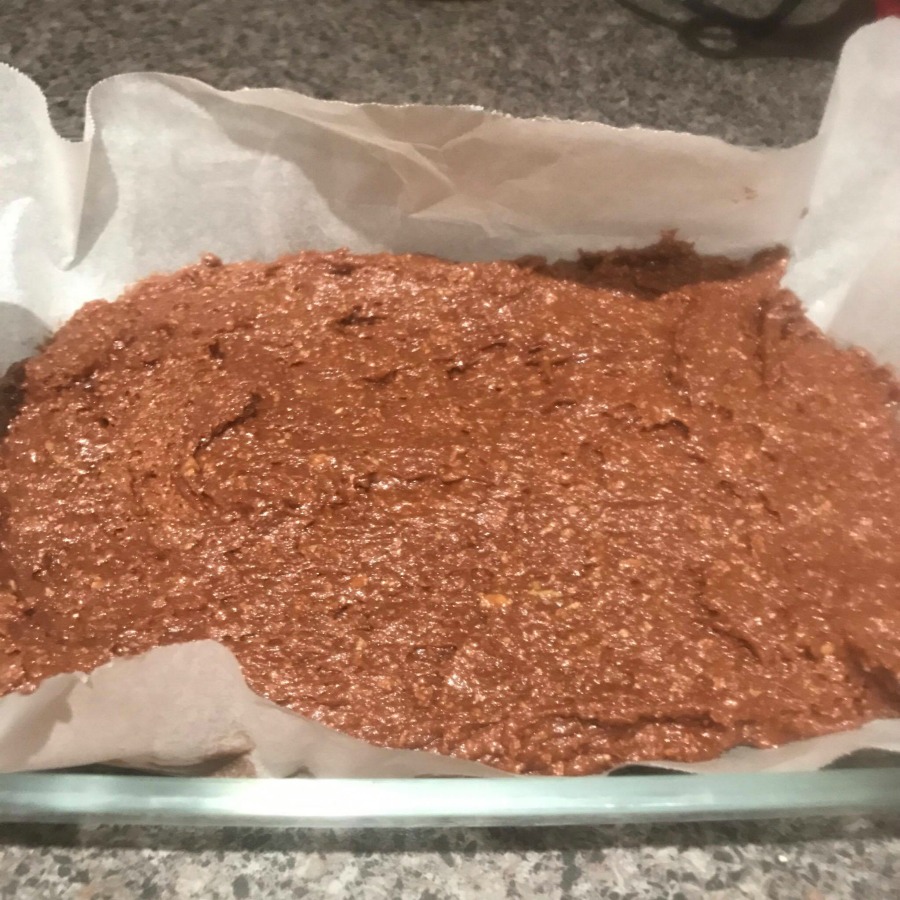 These Healthy Gooey Chocolate Brownies would make a great afternoon sweet treat, or even a great addition to the school lunch boxes. What's more, they're only 100 calories per serve.
8 x Chewy Coconut and Honey Oat Slice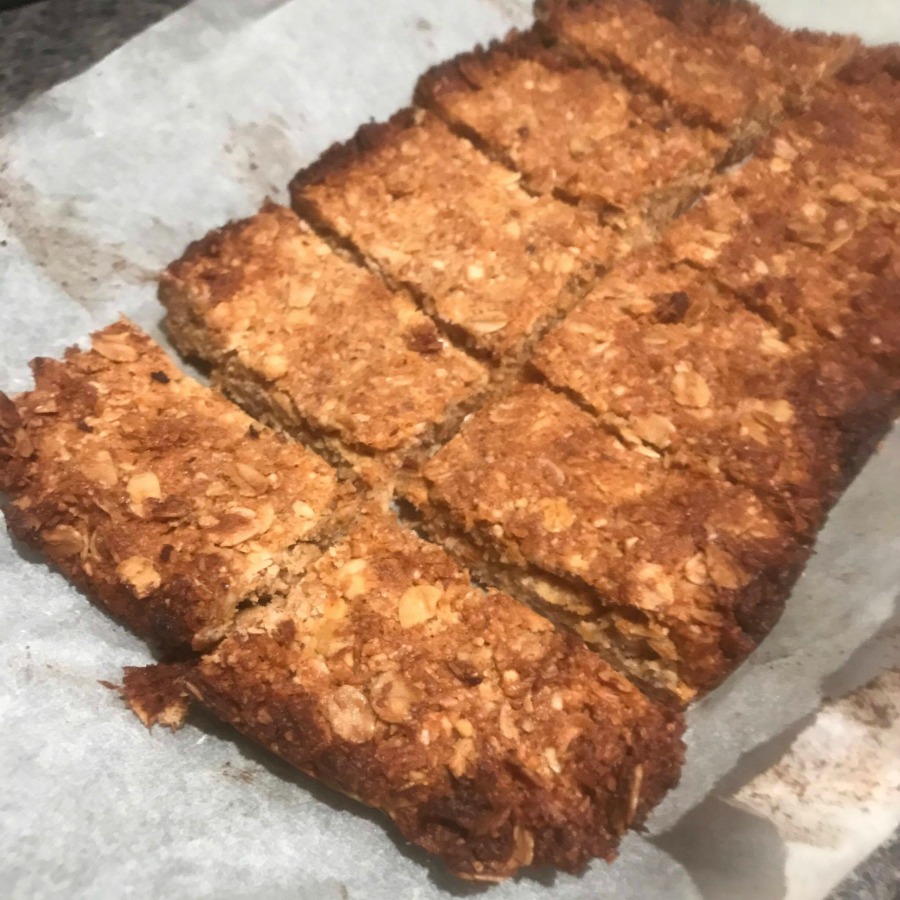 Packed with the goodness of nuts and oats, it will fill a hungry tummy and provide lasting energy for the day.
It's best to steer clear of the fruit and oat bars from the supermarket, as they tend to have a lot of sugar added. This slice is sweetened with a little honey and is a hit with little kids too. These work out at 194 calories per serve.
20 x Salted Caramel Cups
If you love salted caramel, then ditch the commercial products (which are usually full of added sugar) and try your hand at this incredible recipe. These work out at 118 calories per serve.
4 x Protein Packed Fudge 
These bars are very versatile and you can swap out the chocolate chips for sultanas, currents or whole nuts making them refined sugar free. They're the perfect treat and only 188 calories per serve.
24 x Zucchini Muffins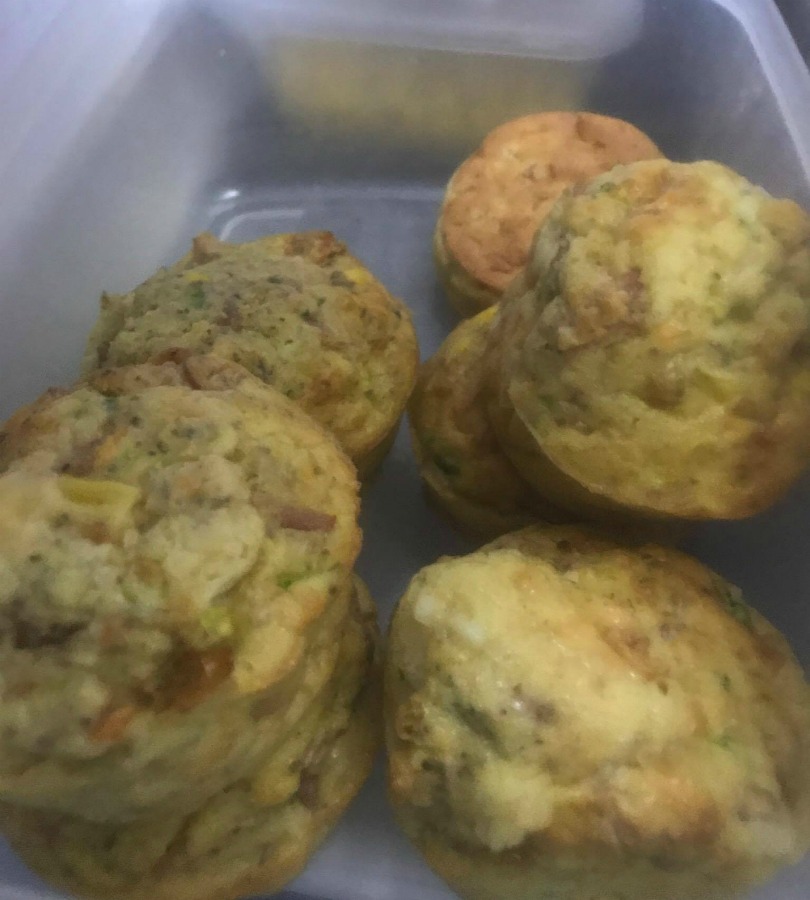 A great savoury muffin recipe from the 28 Day Weight Loss Challenge which is perfect for a mid-morning/mid-afternoon snack. These muffins work out at 155 calories per muffin.
Sascha's meals 
6 x Pork, Asparagus and Corn Stir Fry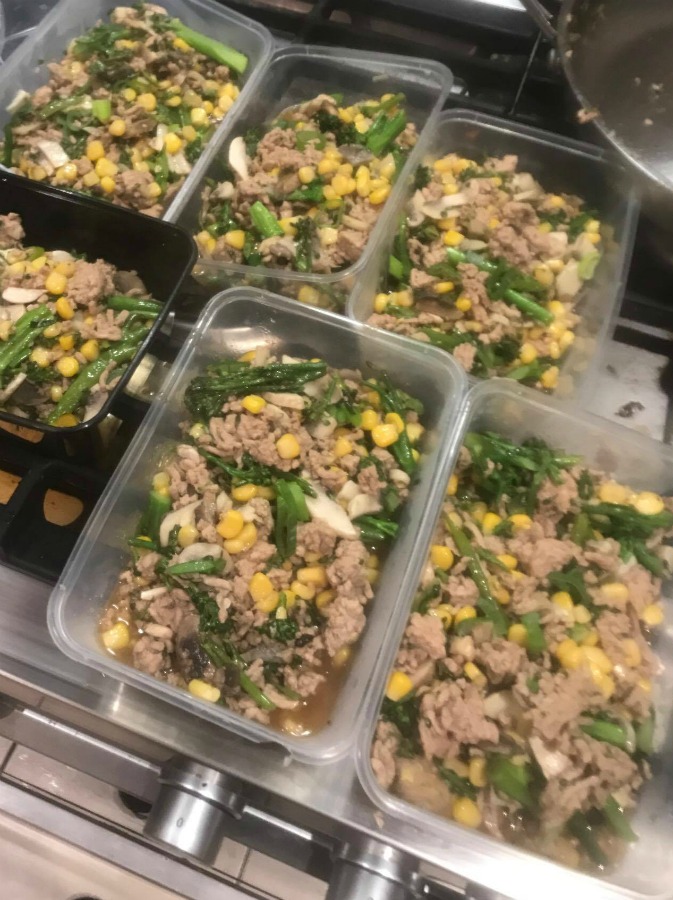 Asparagus is loaded with vitamins, minerals and fibre to help boost your metabolism. Together with lean pork this makes it an easy and healthy meal to prepare. This meal works out at 445 calories per serve.
This recipe is available for Challenge members on the 28 Day Weight Loss Challenge recipe hub.
4 x Devilled Sausages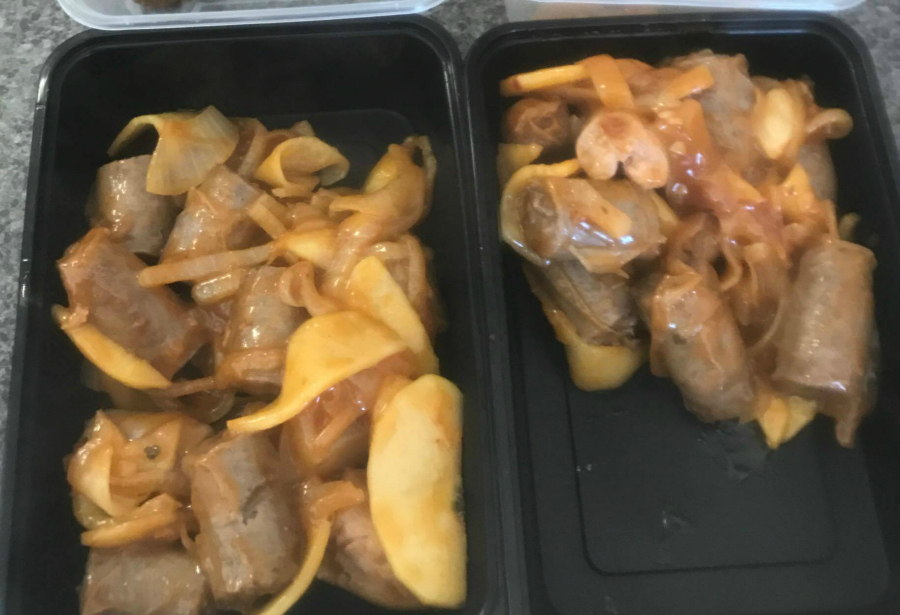 For a budget friendly meal that is easy to prepare and sure to please the whole family, try these devilled sausages with sweet potato mash. They work out at 408 calories per serve.
6 x Sweet Potato Nachos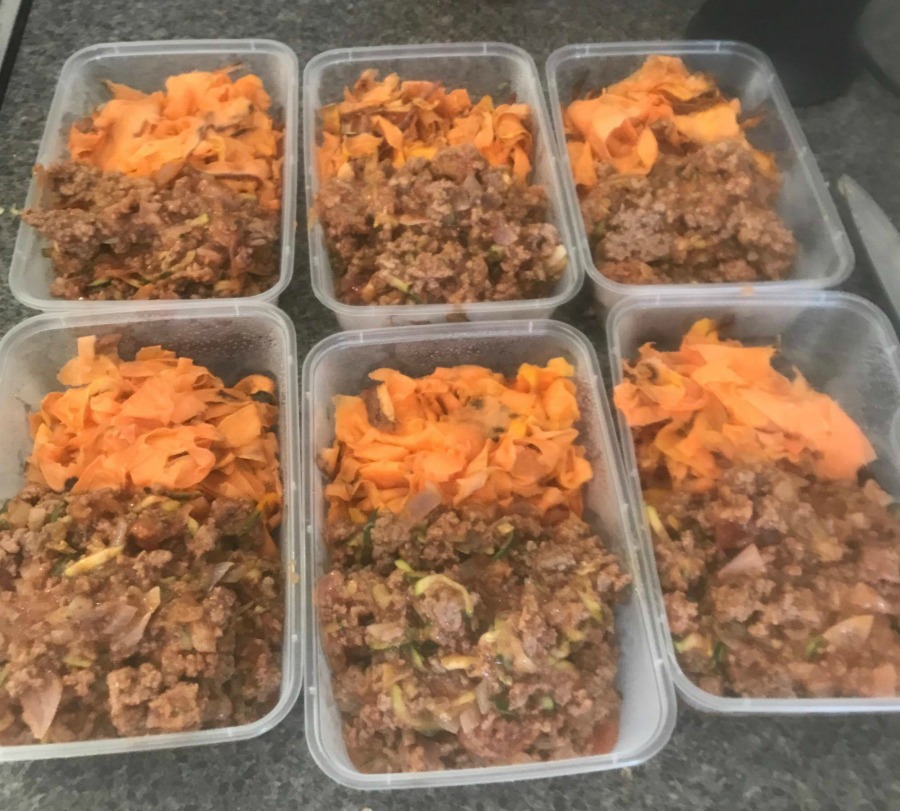 A delicious, healthy recipe the whole family will enjoy. You can use lean beef mince or beans for a vegetarian option. This recipe is 374 calories per serve. Another delicious beef mince recipe!
You can find this recipe on our 28 Day Weight Loss Challenge App.
6 x  Mushroom Omelette Rolls
You can use up the vegetables you have at home by making a Mushroom Omelette Roll. This reduces food waste and saves you money.
You can find this recipe on our 28 Day Weight Loss Challenge App.
4 x chicken marinated for the Lemon and Honey Chicken Salad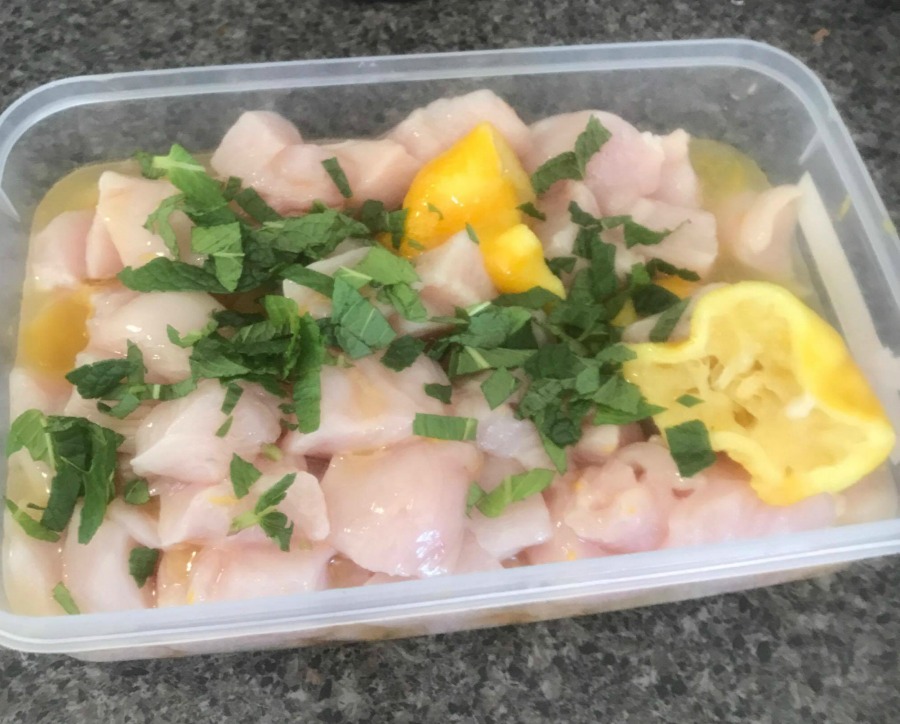 An easy way and HEALTHY to prepare the delicious chicken recipe that the whole family will love. Sascha will cook this and add salad when ready.
You can also find this recipe on our 28 Day Weight Loss Challenge recipe hub.
Sascha's AMAZING 32kg weight loss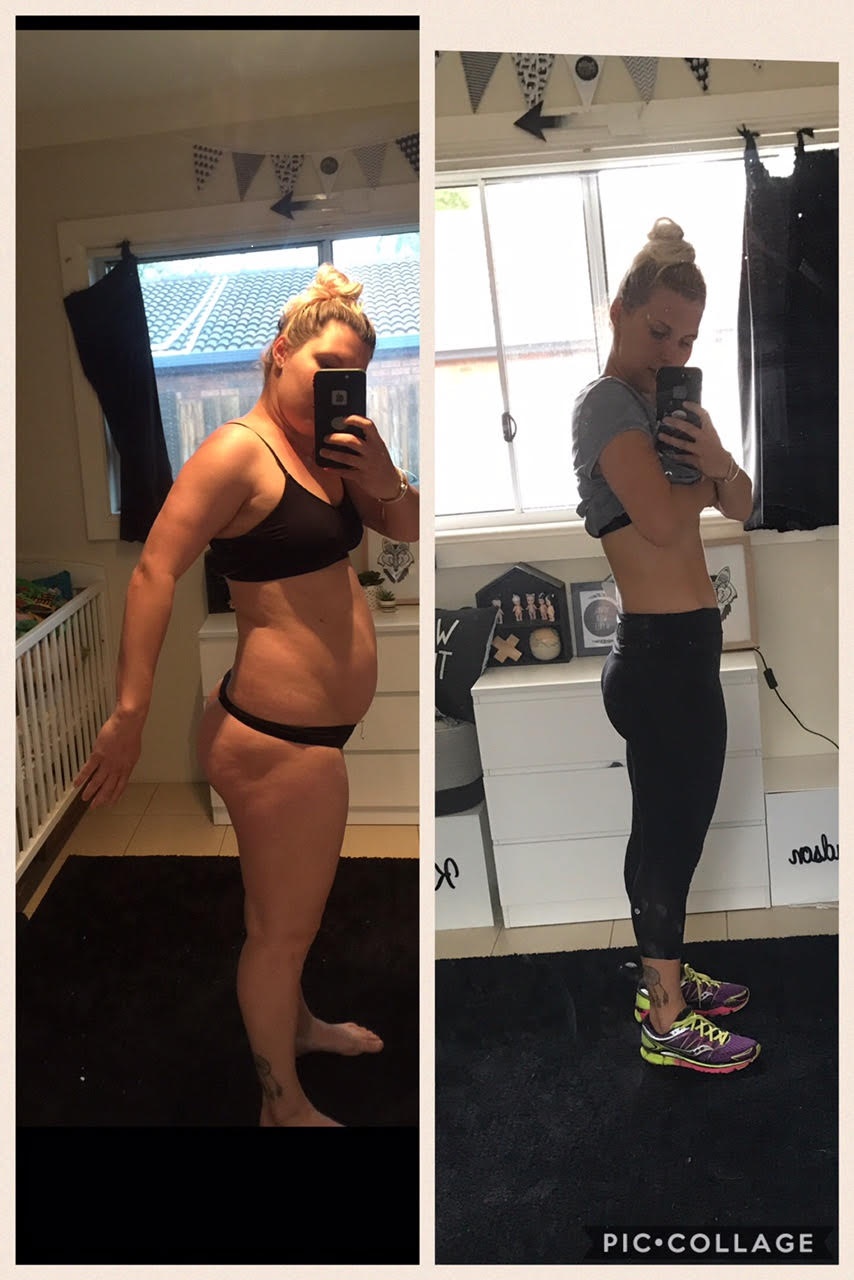 As well as the delicious, family-friendly recipes the 28 Day Weight Loss Challenges has helped Sascha lose 32kg in 9 months!
After some dangerously low-calorie diet attempts to lose her baby weight, Sascha jumped on board with The Healthy Mummy. This mum has since DOUBLED her calorie intake, lost weight and is keeping it off.
"I overindulged in both my pregnancies by choice, but it made the aftermath harder. I had started following The Healthy Mummy Facebook support group and signed up to the 28 Weight Loss Day Challenges.
"Knowing I am making the right choices, especially when it comes to 'treats' has been the biggest learning for me.
"I've always got 2-3 healthy dessert treats ready for my sweet tooth hits. With education comes freedom and The Healthy Mummy program has given me that."
Join the 28 Day Weight Loss Challenge TODAY
Our 28 Day Weight Loss Challenge is an affordable, customisable program designed to help mums reach their weight loss goals and tackle their health.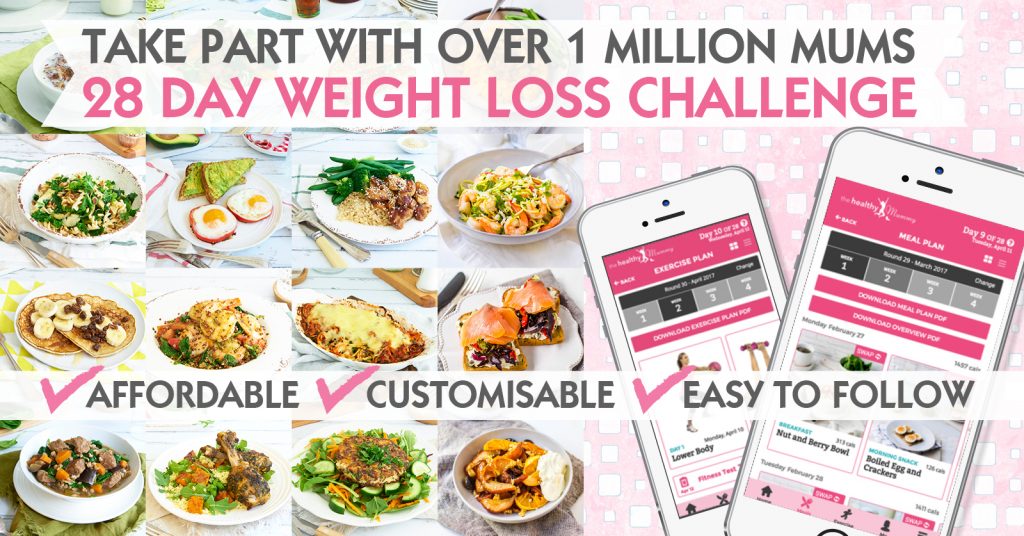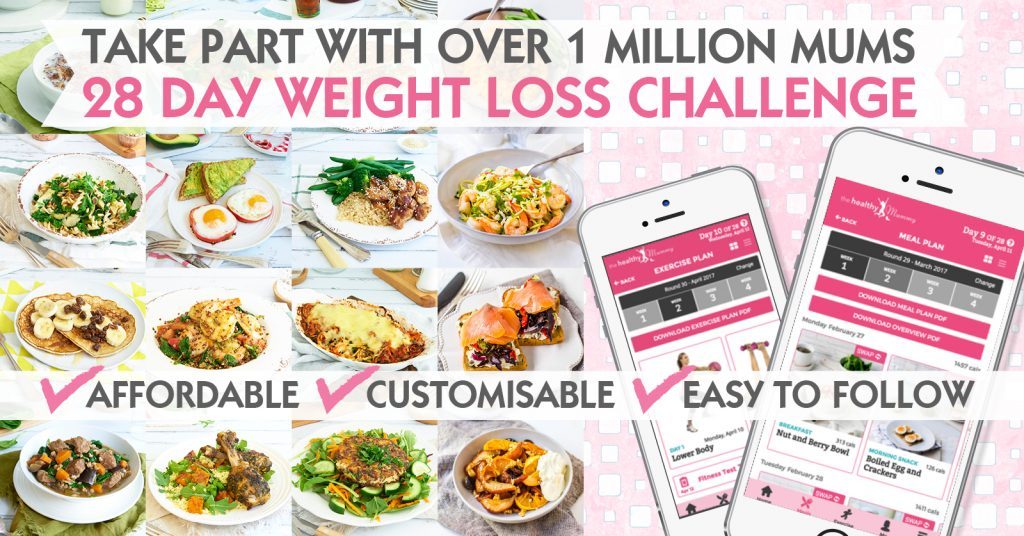 Our Challenge entails:
28 days of at home exercise routines (no gym needed) – with video instruction
Access to 3,500+ HEALTHY delicious recipes
Customisable and breastfeeding friendly meal plans
Time-efficient exercises for busy mums – under 30 mins
Challenge combines Pilates exercises with interval and circuit training (HIIT)
Suitable for basic to advanced fitness levels
Home to thousands of EASY-TO-MAKE recipes!
To find out more on the 28 Day Weight Loss Challenge click here.