21 ideas to use last night's leftovers for a brand new dinner
Cooking dinner for the family is something that needs to happen pretty much every night. But let's be honest, who has the time or energy to cook a new meal from scratch every day?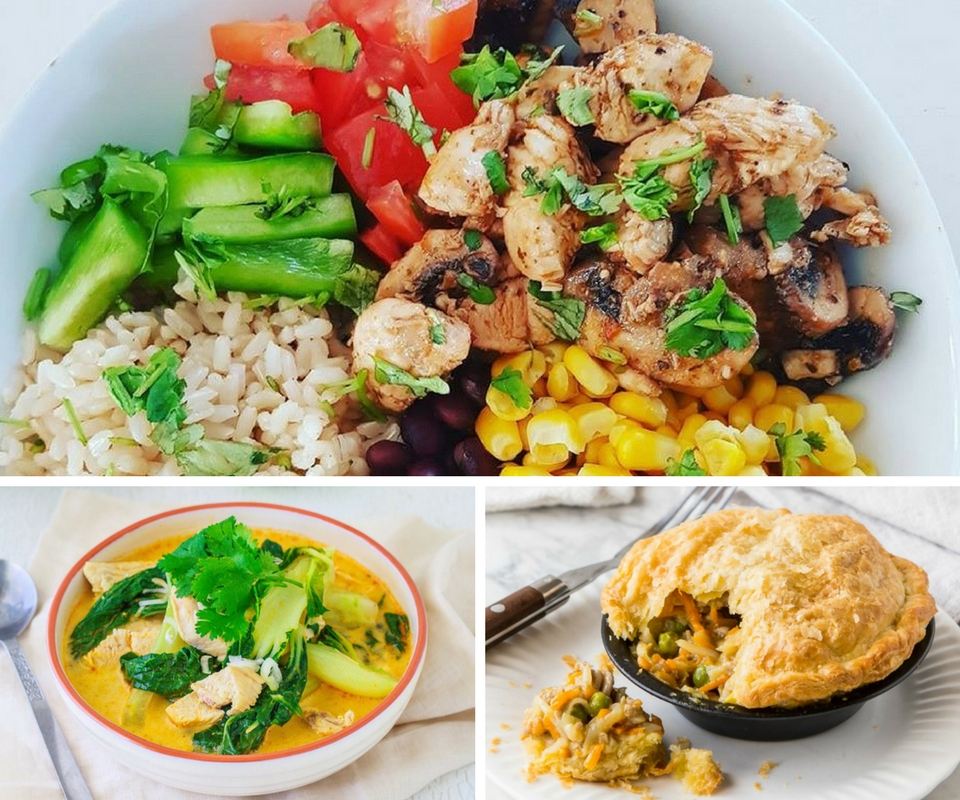 If you want to eat well and give your family a healthy meal, you need to work smarter not harder. And that's why we've got 21 great ideas for repurposing your leftovers into a tasty new meal.
As part of the 28 Day Weight Loss Challenge you can customise your meal plan to incorporate leftovers, saving you time and money.
Roast chicken
Next time you roast a chicken for your dinner, cook TWO chickens so that you can then make one of these for another meal:
Slow cooked meat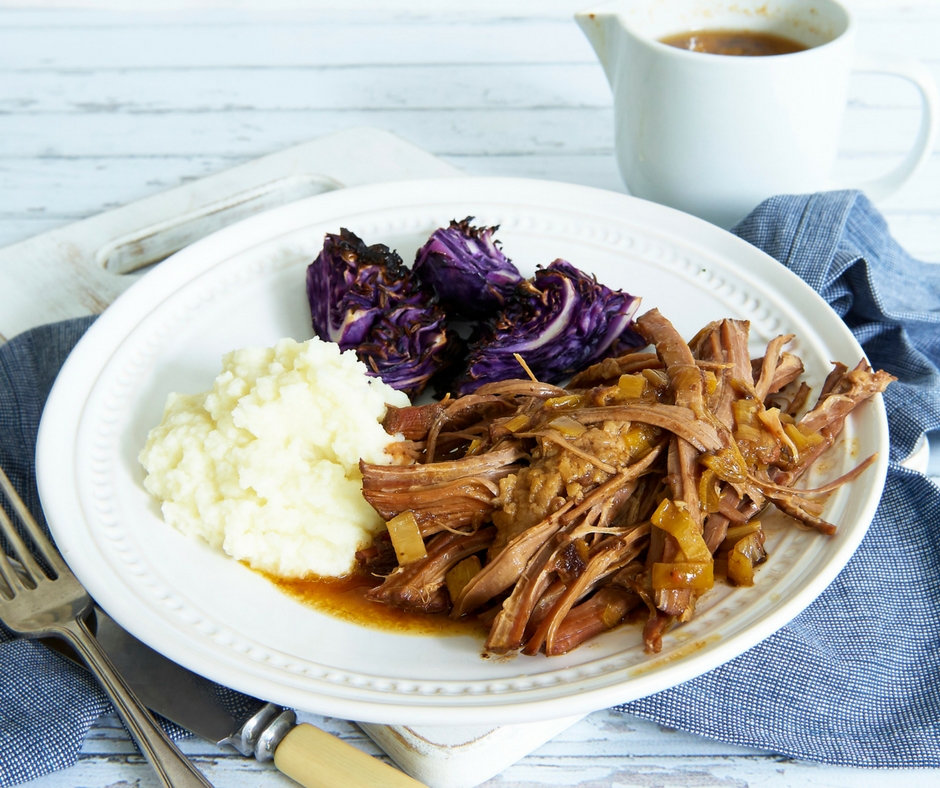 If you're going to the trouble to make pulled pork or pulled beef, cook a lot of it! Then you can enjoy the tender meat with mashed potato and cabbage one night (like this Slow Cooked Beef Brisket from the 28 Day Weight Loss Challenge), and then use it for one of these ideas another time.
Jacket potatoes topped with meat and sour cream, with a crisp salad
Add the meat to tacos, a roll or a wrap with salad and cheese
Make San Choy Bau by serving the meat in lettuce 'cups' with cooked rice noodles chopped up, grated carrot and chopped peanuts.
Load up your nachos with the meat, then add guacamole
Make a Buddha bowl with meat, some cooked rice, chopped cucumber and cherry tomatoes, and a tablespoon of pesto.
Make an incredible toasted sandwich with the leftover meat and cheese.
A quick Shepherd's Pie by placing meat and some of the cooking liquid in a small casserole dish and topping with mashed potato or mashed sweet potato, top with cheese and bake at 180C until golden. Serve with peas or beans.
Pasta bake by putting the meat in a casserole dish with some cooked pasta and pasta sauce, top with cheese and bake until golden.
Quesadillas by putting meat and cheese on a wrap, folding it in half to form a semi circle and frying until golden in a pan or sandwich press.
Bolognese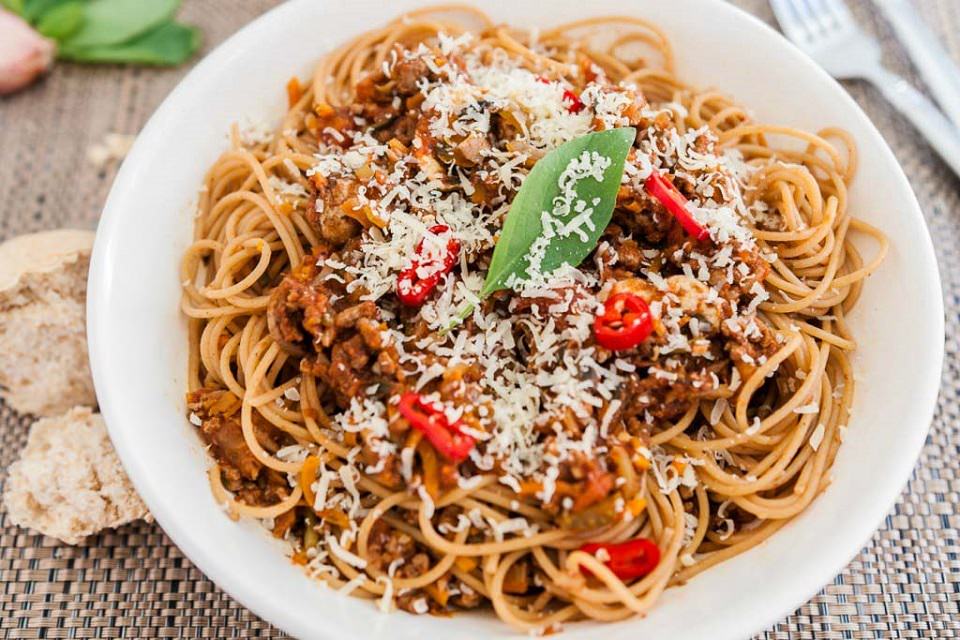 Enjoy your Bolognese with some pasta, knowing that you have another family size serve of the meat tucked away to make something like…
Serve the Bolognese with rice, avocado and salad instead of pasta.
Lasagne is made so easy using leftover Bolognese.
Make a mexi-bake by putting some cooked brown rice on the bottom of a small casserole dish, then topping with Bolognese, then a layer of sour cream, then sprinkle with grated cheese and bake for 20-30 mins at 180C until golden on top.
Stuffed capsicums with a side of salad.
Stuffed eggplants by scooping out flesh from inside a halved eggplant, add the eggplant to a pan with the Bolognese to warm through while you roast the eggplant for about 40 mins with some olive oil on top. Then stuff with the Bolognese, and add some fresh herbs and top with feta or cheddar before roasting again until golden.
A pie made from placing Bolognese into a small casserole dish and topping with either puff pastry or mashed potato and cheese, bake until golden.
Access thousands of recipes on the 28 Day Weight Loss Challenge!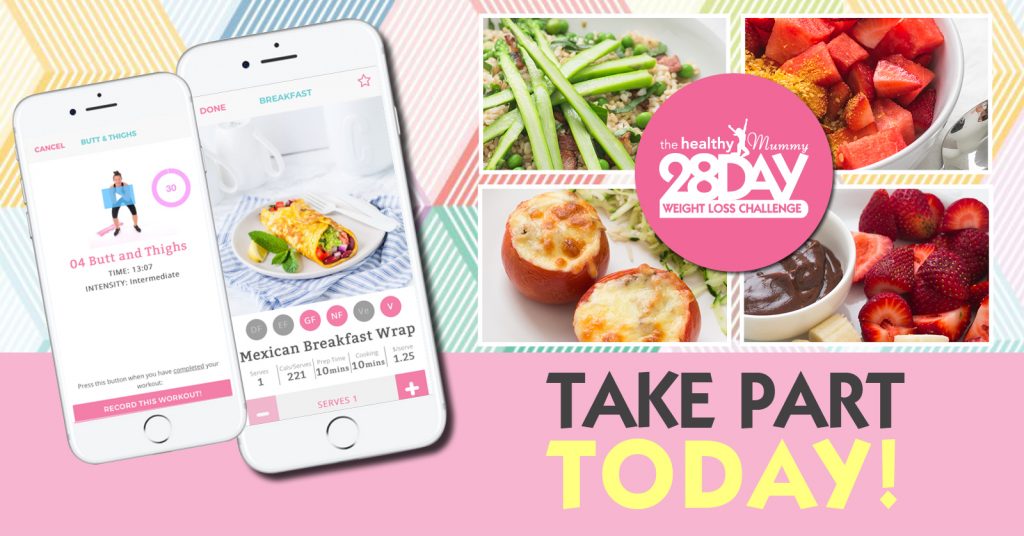 Are you wanting to shift the baby weight and blast tummy fat? Then join our 28 Day Weight Loss Challenge!
Our Challenge is designed by mums for MUMS to help them lose weight through healthy eating plans and exercise.
Each month our 28 Day Weight Loss Challenge is themed, targeting things like reducing sugar, budget recipes, meals for fussy eaters, recipes with 5 ingredients or less, and many more.
You can find out the theme of this month's challenge HERE.