8 EASY-to-MAKE delicious CHRISTMAS TREATS to give as gifts!
Are you looking for inspiration for delicious Christmas treats which you can make at home and give as gifts? If so, look no further.
With Christmas almost upon us, our wonderful community of mums from across the globe have been sharing some of the holiday treats they have been preparing in their kitchens.
Not only do they look great and taste delicious – they are easy to make and healthy. So go ahead and spoil yourself and your friends! After all, the holidays are a time for giving.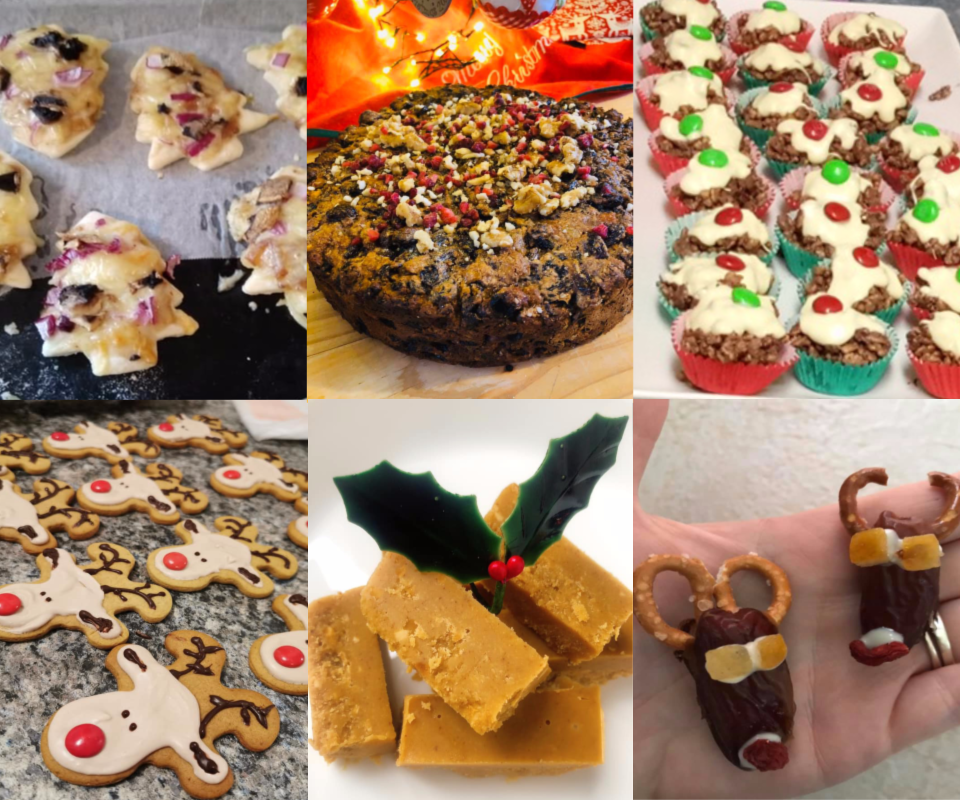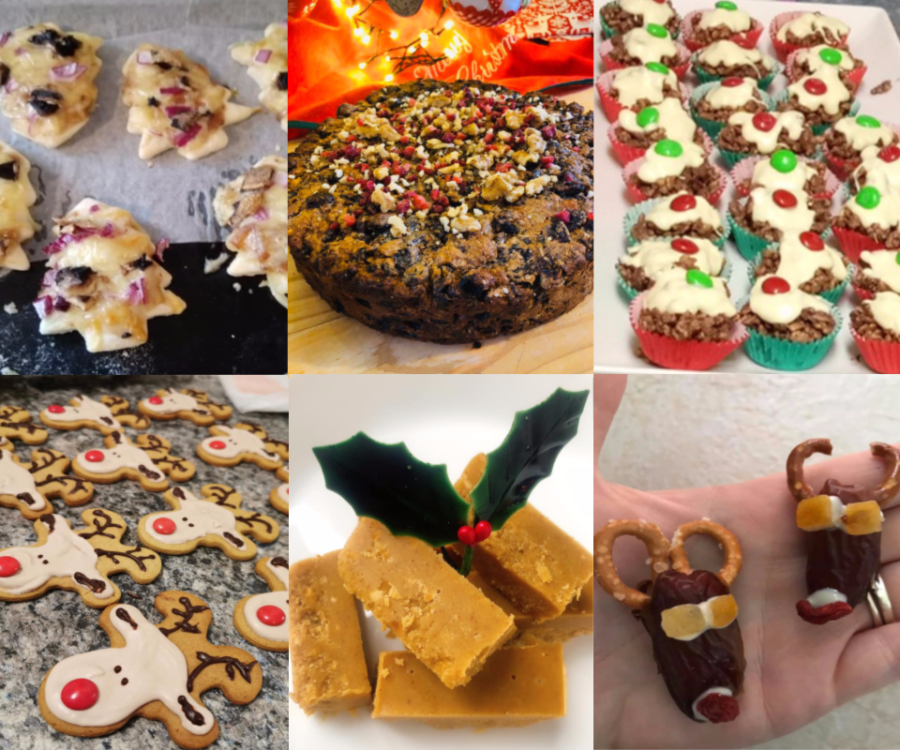 1. Gingerbread Cookies – Reindeers and Trees
These adorable gingerbread reindeer and tree cookies are a modification to the Healthy Mummy Gingerbread Stars recipe.
But what's even more clever is that the reindeers are created using a gingerbread man cookie cutter! Impressed? We are too!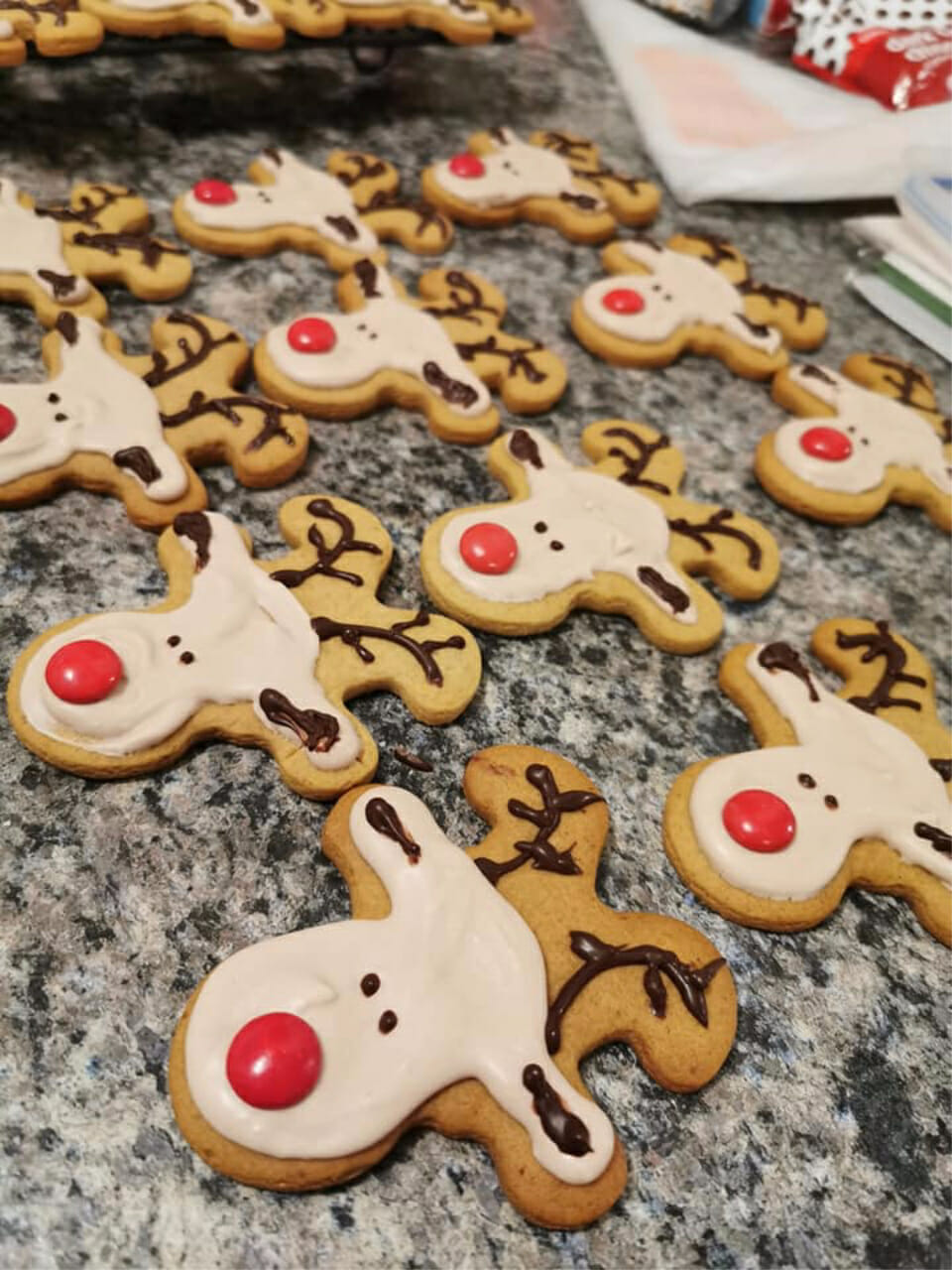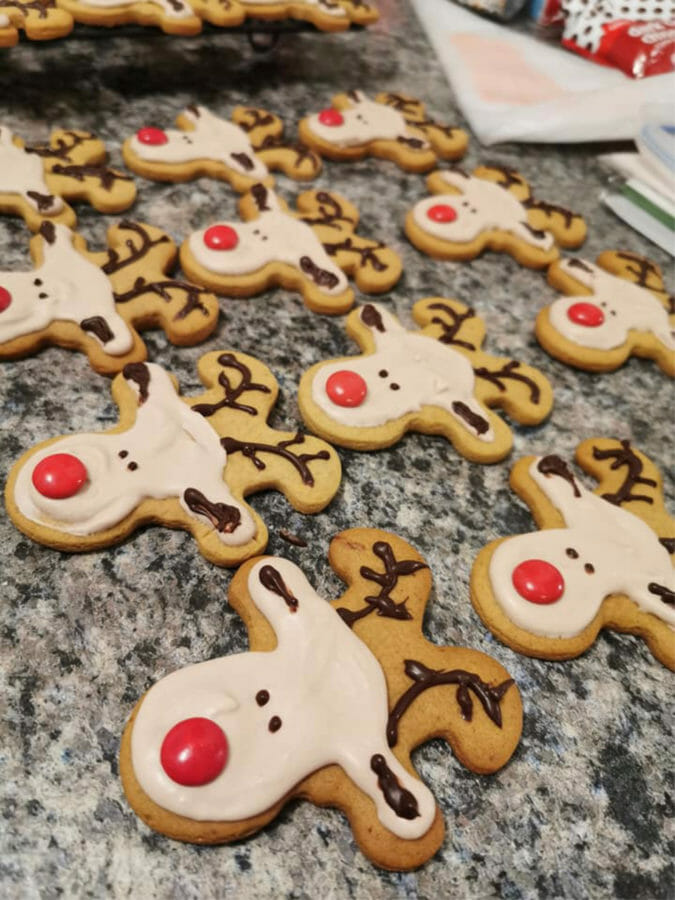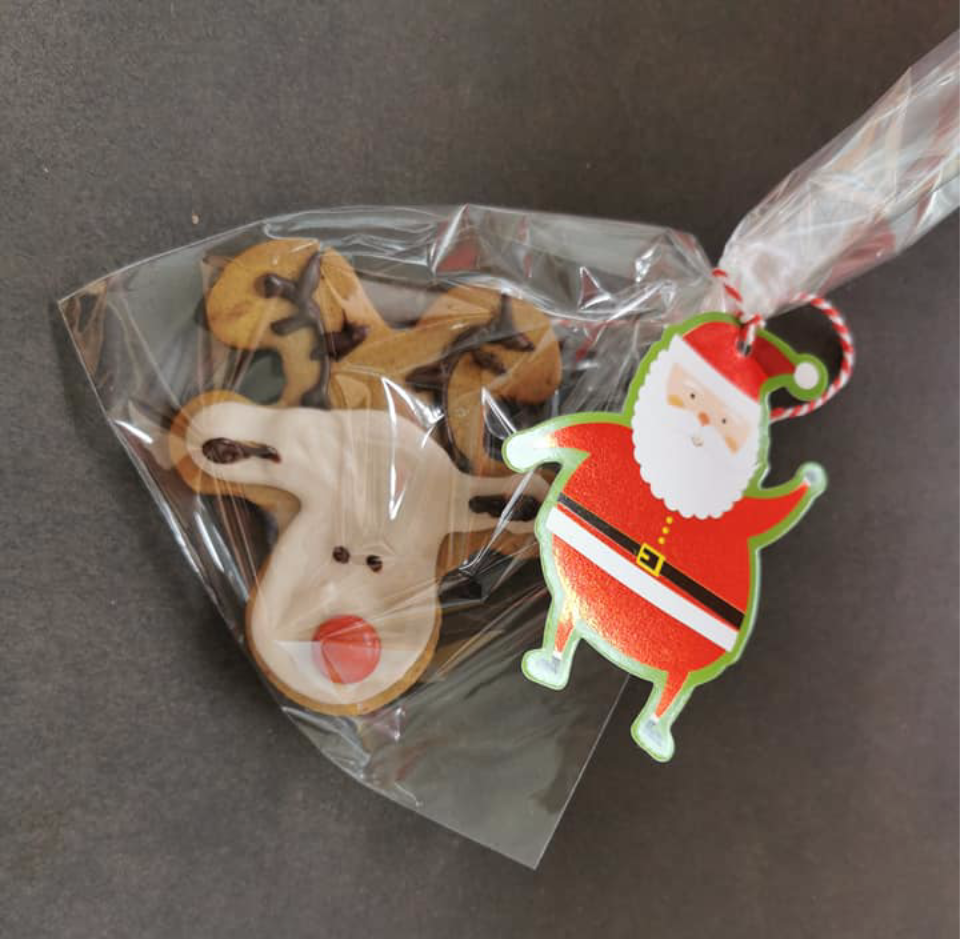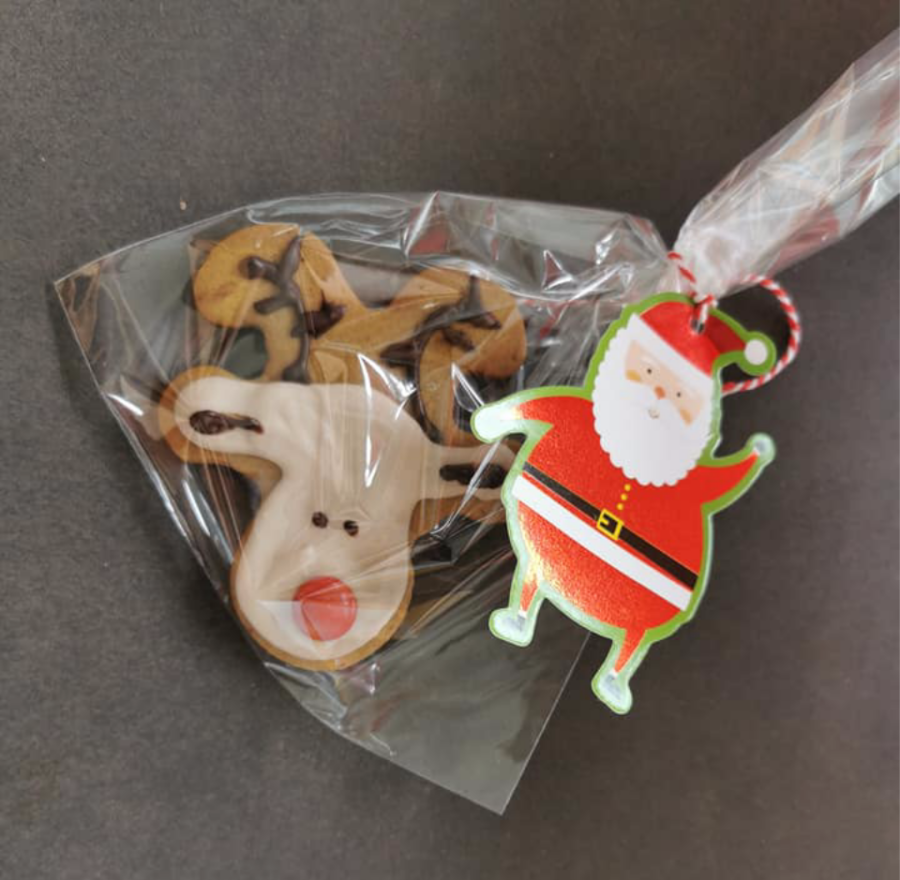 Amy Atkinson says "They're very rushed but Miss 6 wanted to take them to hand out with her Christmas cards to all of her class".
We can't help think there are going to be some very happy school children receiving these.
Get the free recipe.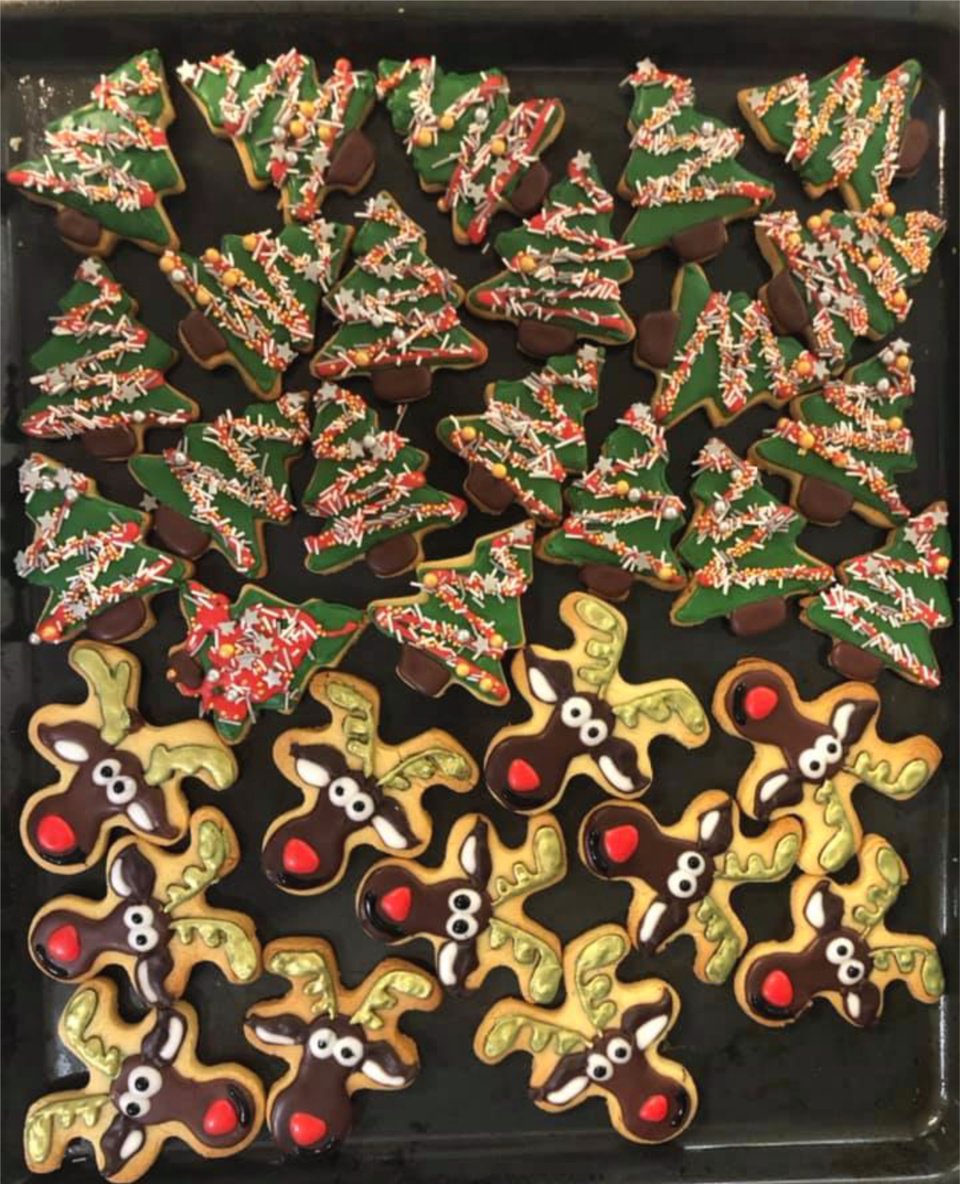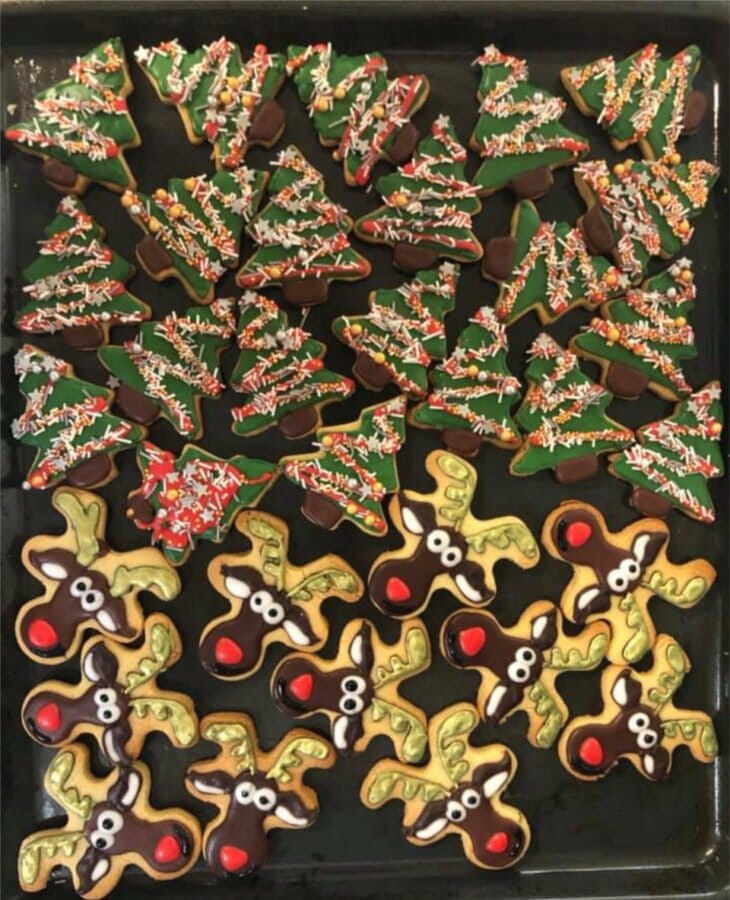 Wow! Sarah Purvis really knows how to decorate with perfection. She says "Yup, kids requested gingerbread Christmas trees for school".
You definitely nailed it Sarah.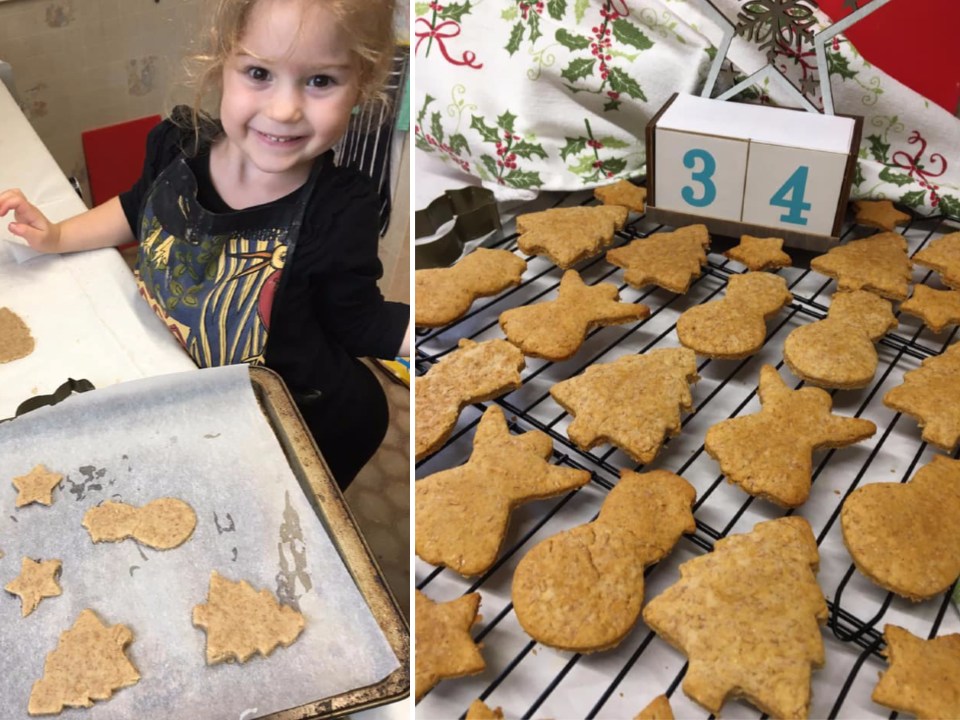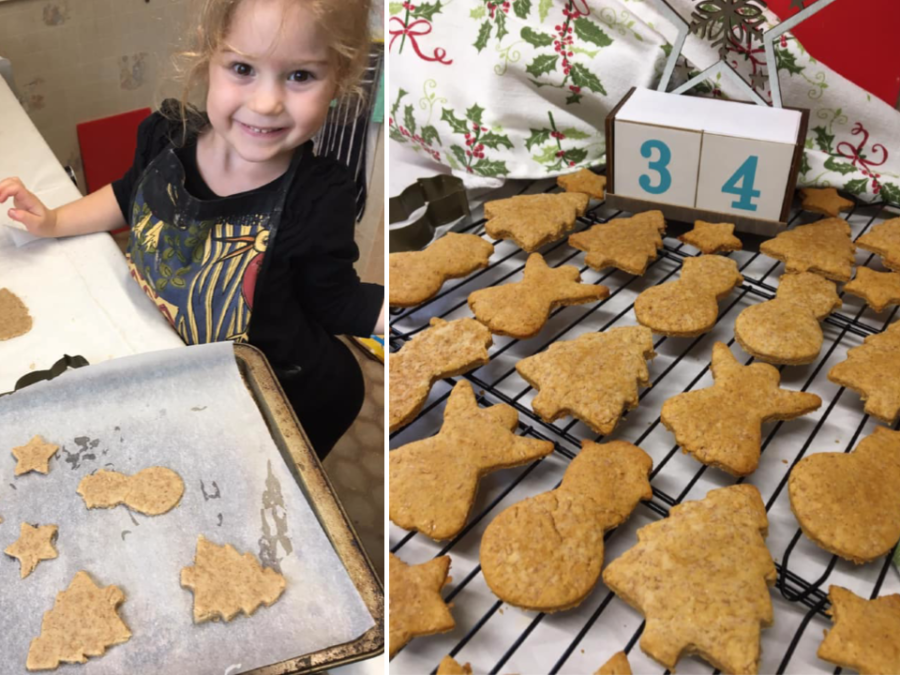 Nikki says "I just can't help it… there's so much Christmas stuff in the shops already and it's making me want Christmas treats!
So kicking off our Christmas baking this year, my little girl had a wonderful time helping me make a batch of gingerbread cookies".
The original Gingerbread Star Cookie recipe is available on the 28 Day Weight Loss Challenge recipe hub.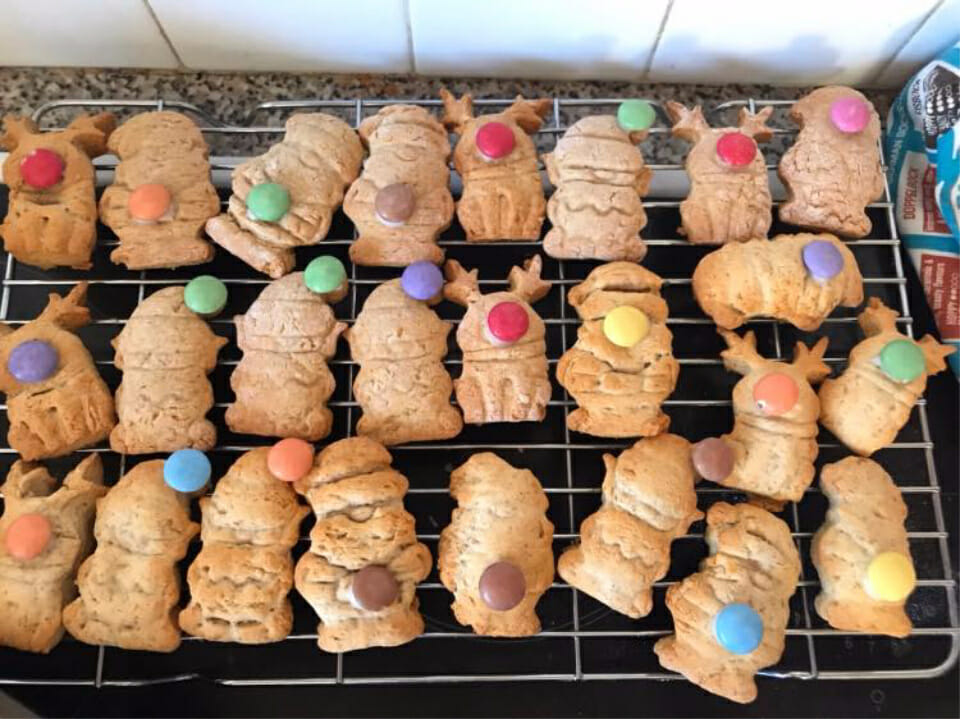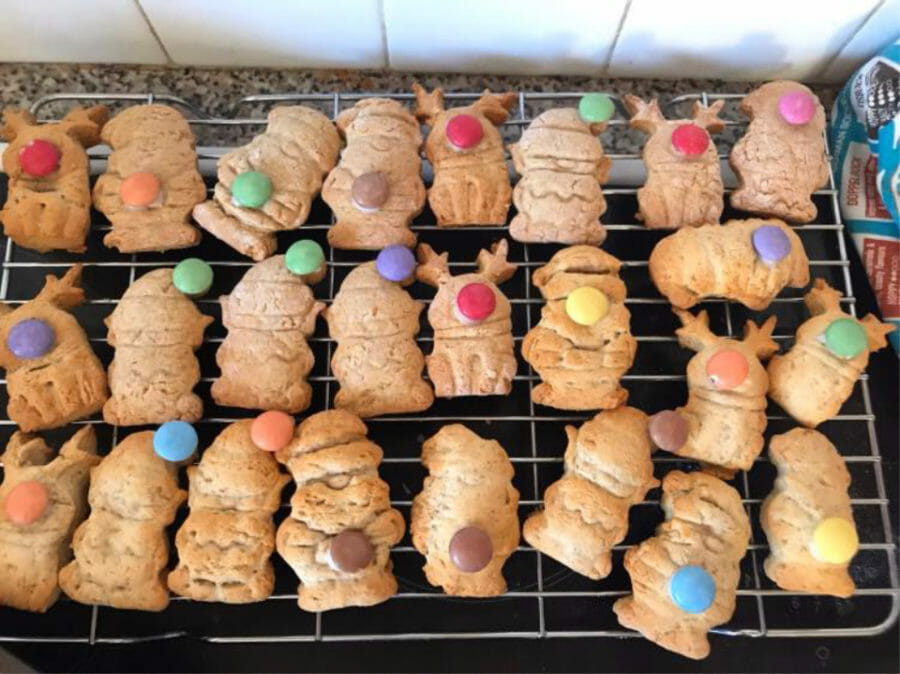 Jenny Johnson says "A little festive baking with gingerbread stars recipe and a 3 year old helper (hence smarties!)".
2. Almond Butter Fudge
Fudge is a classic Christmas treat, but have you ever tried Almond Butter Fudge? It's one of the Healthy Mummy Keto Lite treats.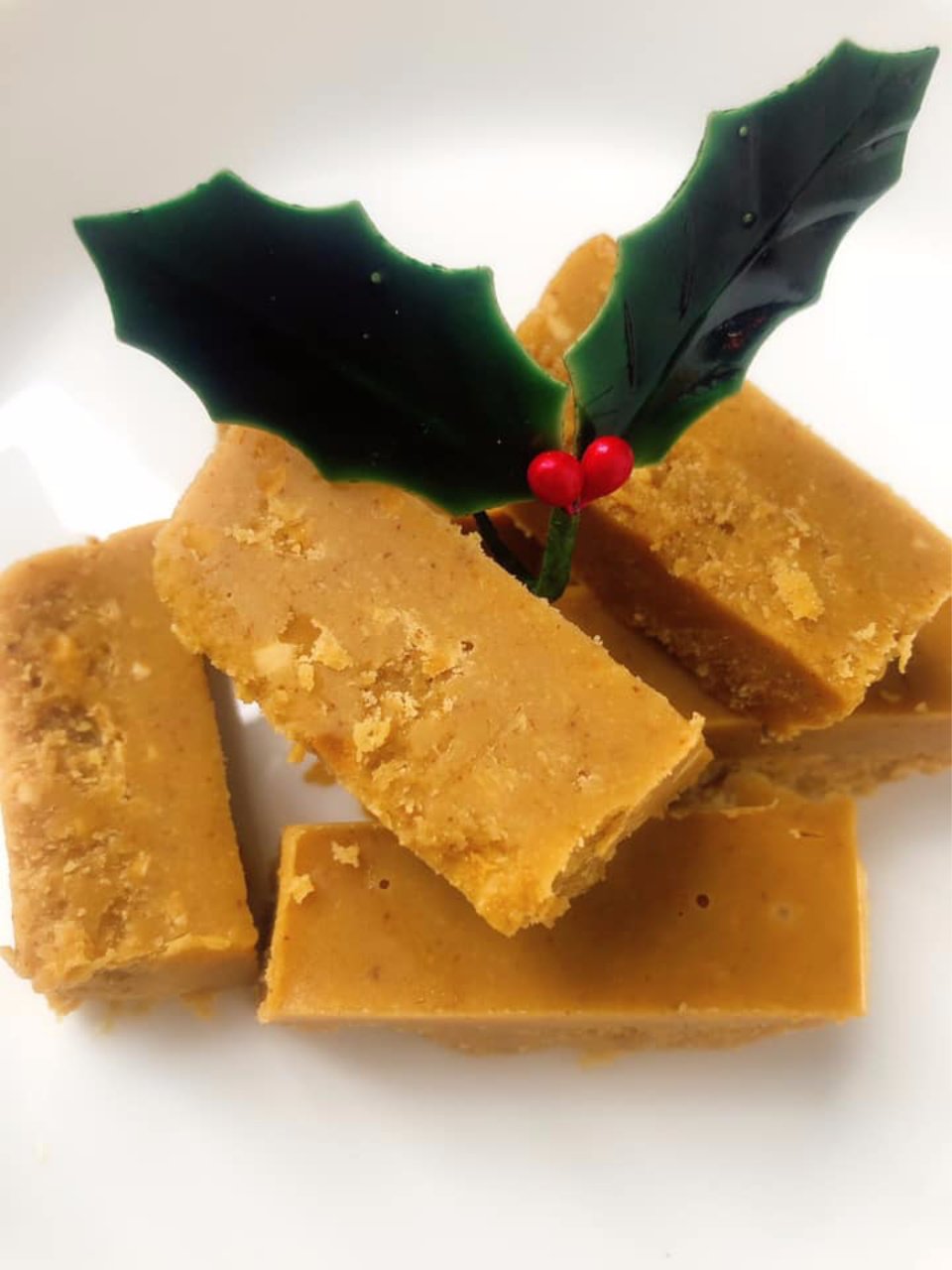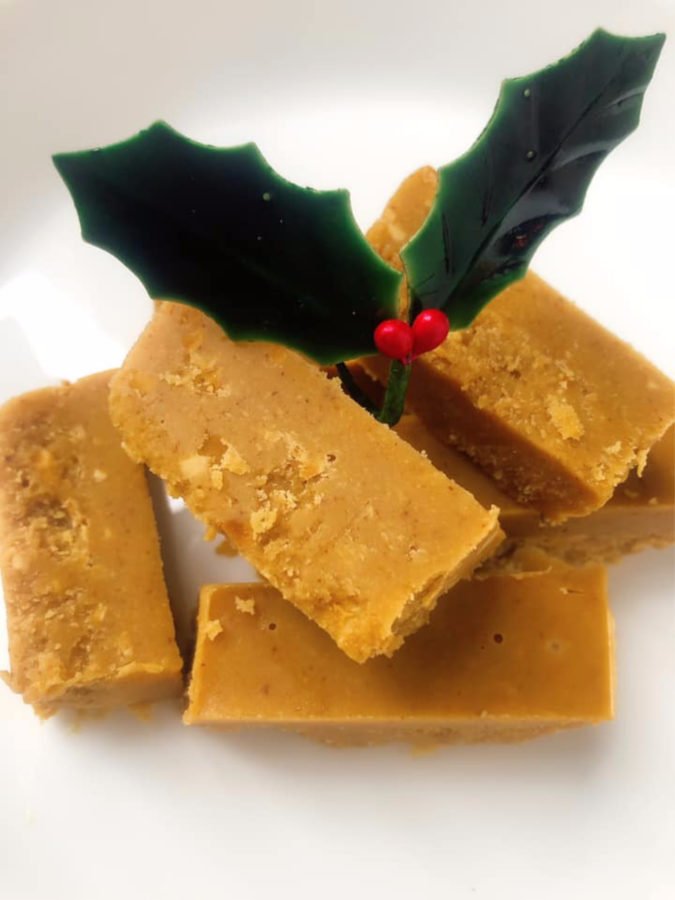 Mom Kerrie O'Brien says "Fabulous Fast Fantastic Fudge in 5 minutes! I made this for the very first time yesterday and oh my deliciousness it's AMAZING!
It is an amazing super quick delicious recipe for you to make, that is perfect for the Christmas season.
If you love fudge then you will love this one! And at 20 serves in 5 minutes it's a win win all round Almond Butter Fudge. 
I used 1/2 almond butter and 1/2 crunchy peanut butter instead of all almond butter and it is just SO. GOOD. The " I am going to have to stop myself from eating the whole container good!"
Just had one piece with a decaf coffee and I cut it into tiny pieces and savoured every little mouthful.
Seriously if you love fudge you have to make this!". another delicious Keto meal!
To access the recipe Join the Healthy Mummy 28 Day Weight Loss Challenge.
3. Four-Ingredient Christmas Fruit Cake
Want to make a fruit cake but don't want to buy a whole lot of ingredients that you might not ever finish? Drumroll… the Healthy Mummy Four Ingredient Christmas Fruit Cake.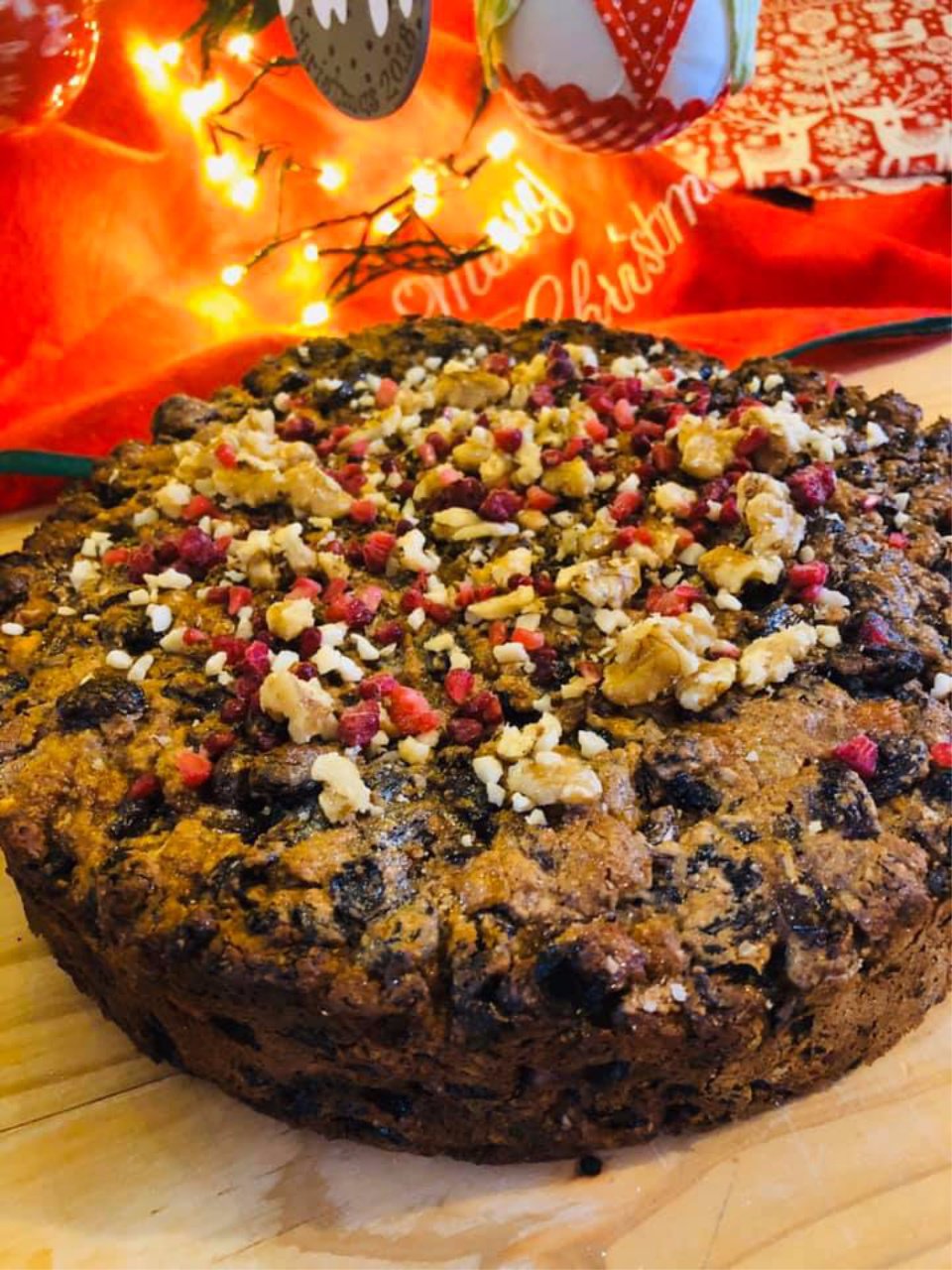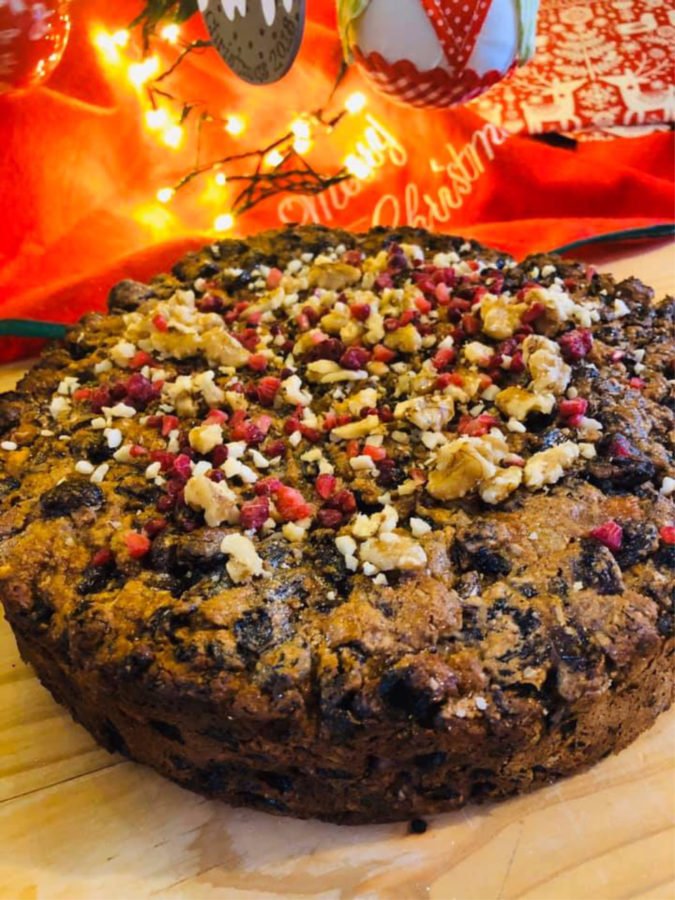 Elizabeth Flewitt says, "The Four Ingredient Christmas Fruit Cake is a must!
"Simple, cheap, delicious!"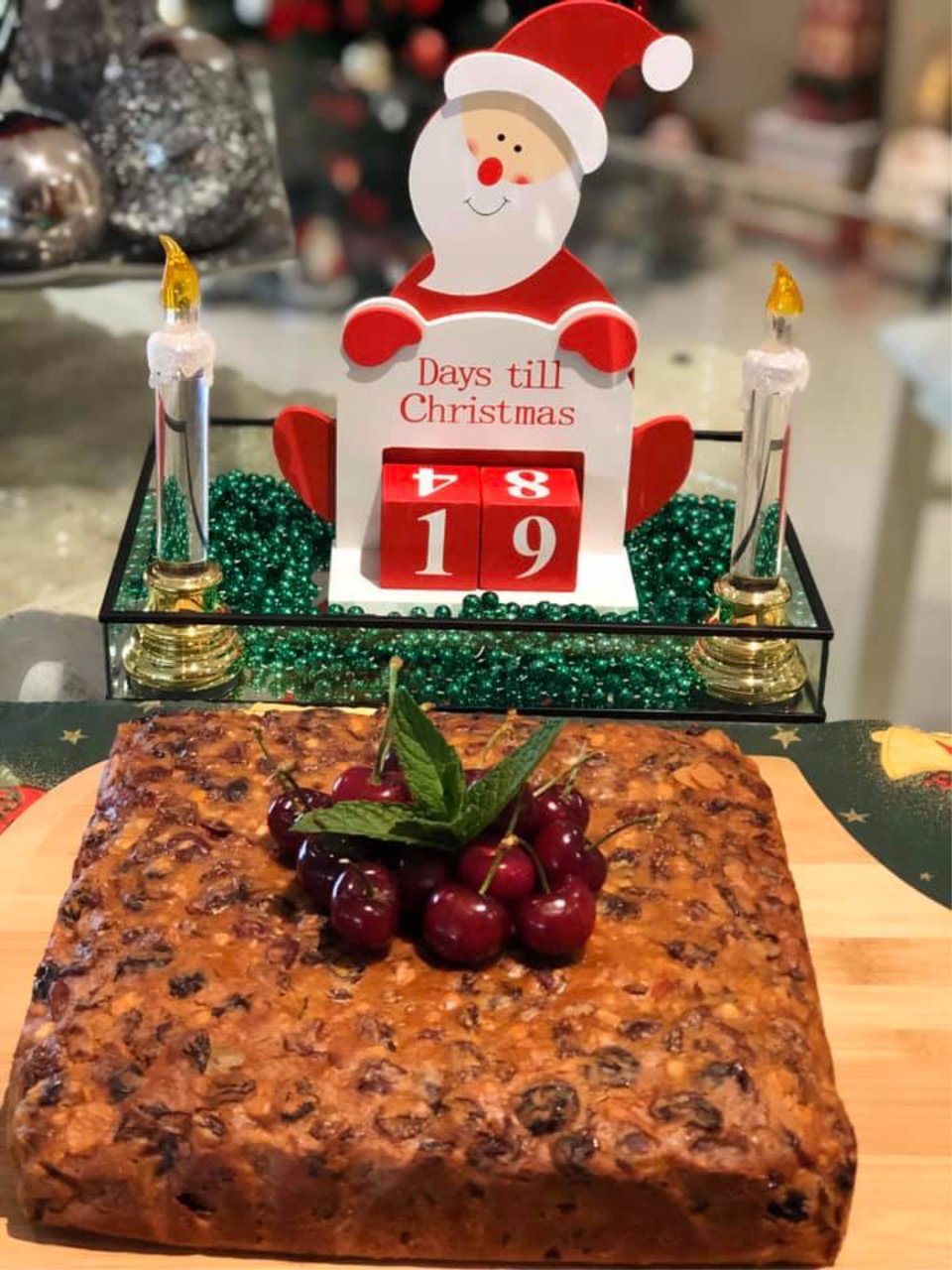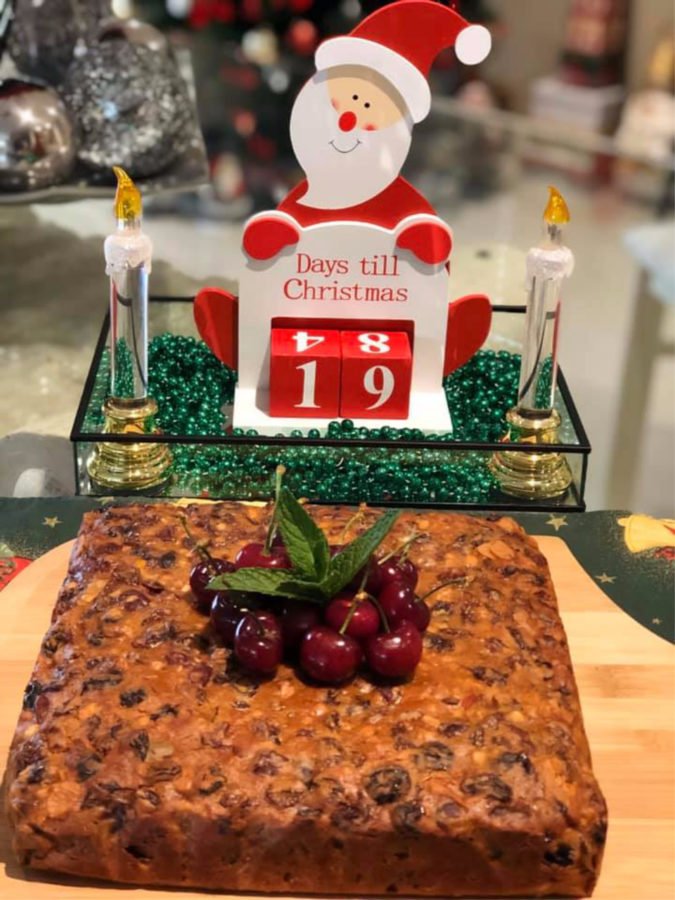 Michelle Zanussi says "I just finished baking the Four Ingredients Fruit Cake. 
Wow wow smells amazing and so easy I'll just let it fully cool down then I'll foil it and freeze it and take it out on Christmas Eve to have on Christmas Day thank god that's out the way".
To access the recipe Join the Healthy Mummy 28 Day Weight Loss Challenge.
4. Peanut Butter Cookies
If you like peanut butter cookies then you will love these healthy peanut butter cookies shaped as Christmas Ornaments.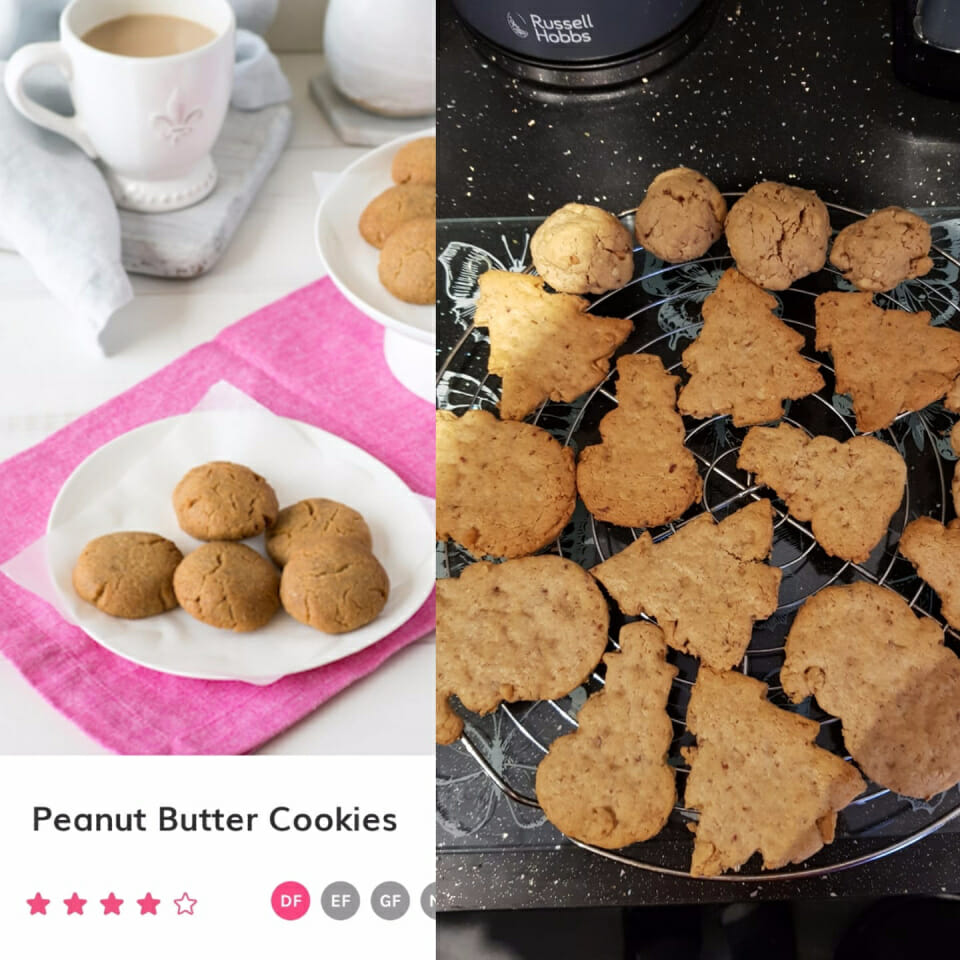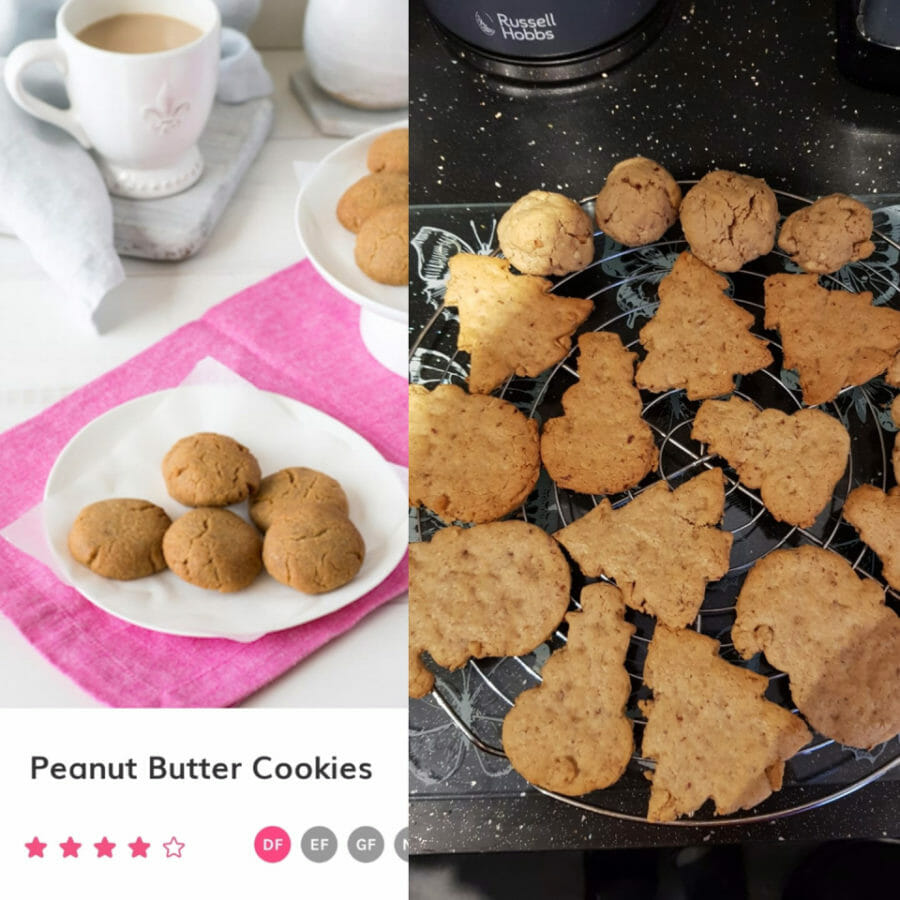 Lindsey Seeley says "Some sunday morning baking with the LO. Healthy Mummy peanut butter cookies made into santas, Christmas trees, snowmen and snowballs with the off cuts. They taste soooo delicious!".
Get the free recipe.
5. Plum Pudding Bliss Balls
Our Plum Pudding Bliss Balls pack all the flavour of Christmas Pudding into one bite sized treat.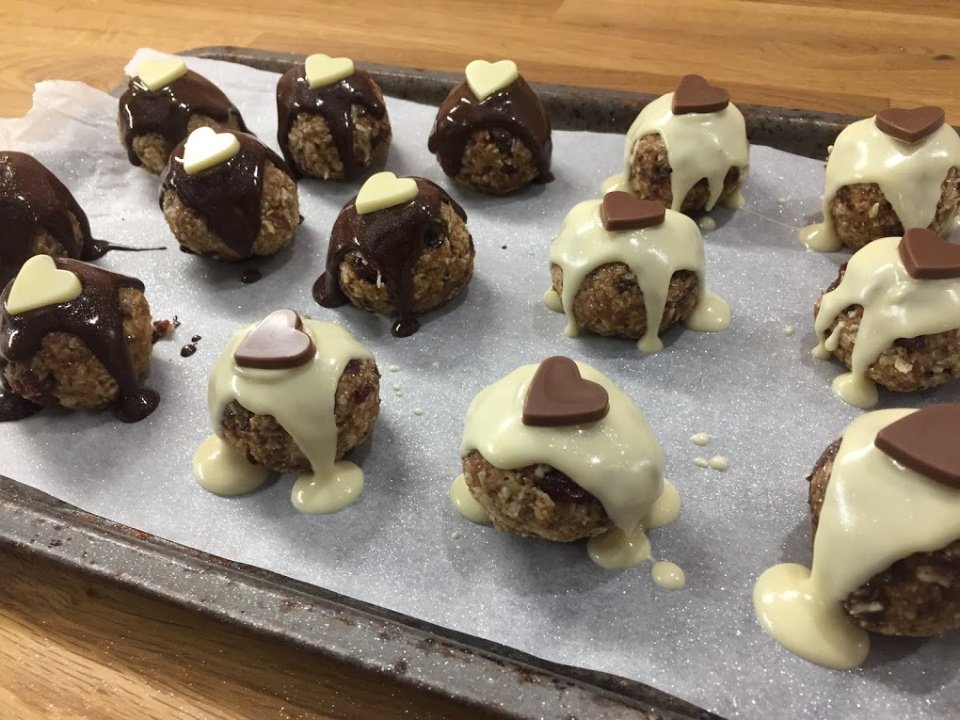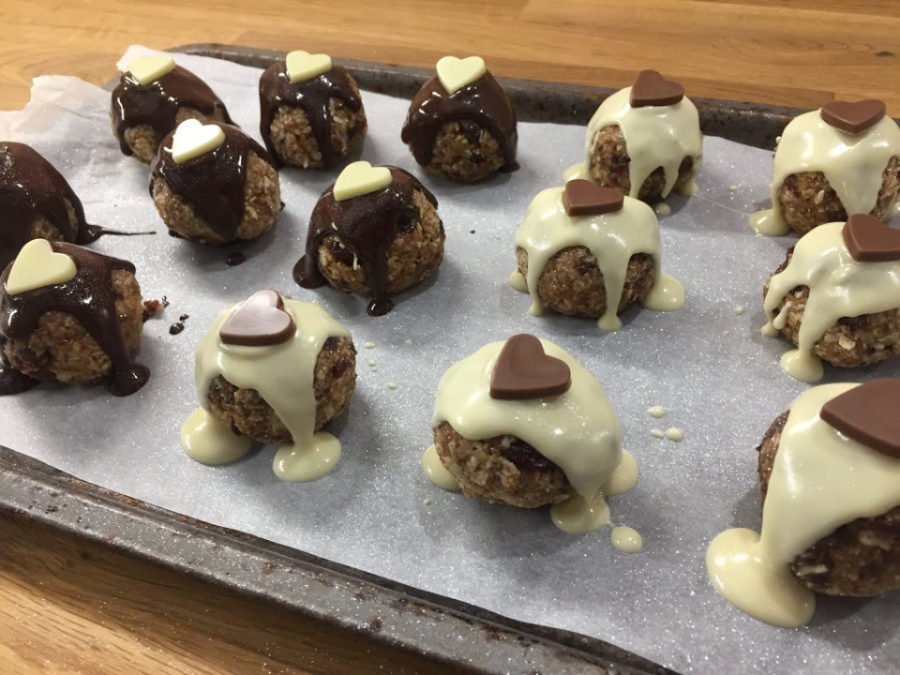 Sarah Cryer says "Up early and a little festive bliss ball making!
The boys and I have made the plum pudding bliss balls; they thought it would be a great idea to make them look like mini Christmas Puddings so we added a little melted chocolate to the top of them and an additional bit of love (and edible glitter).
I'm going to be honest…… these won't last long!".
To access the recipe Join the Healthy Mummy 28 Day Weight Loss Challenge.
6. Date and Pretzel Reindeers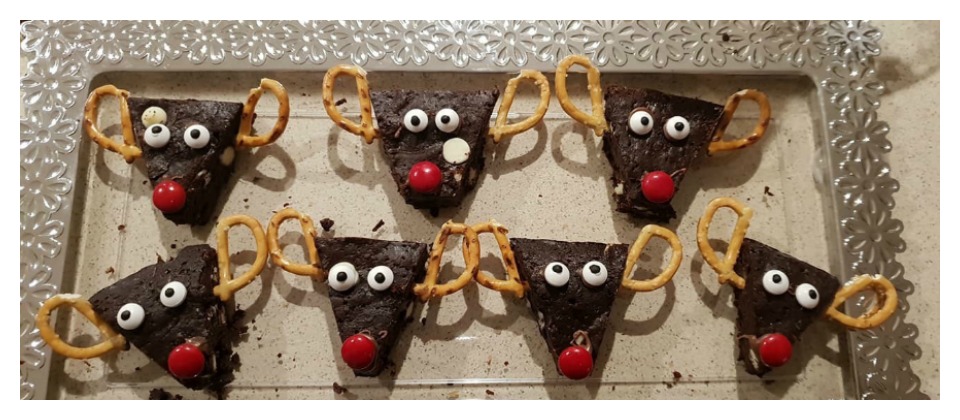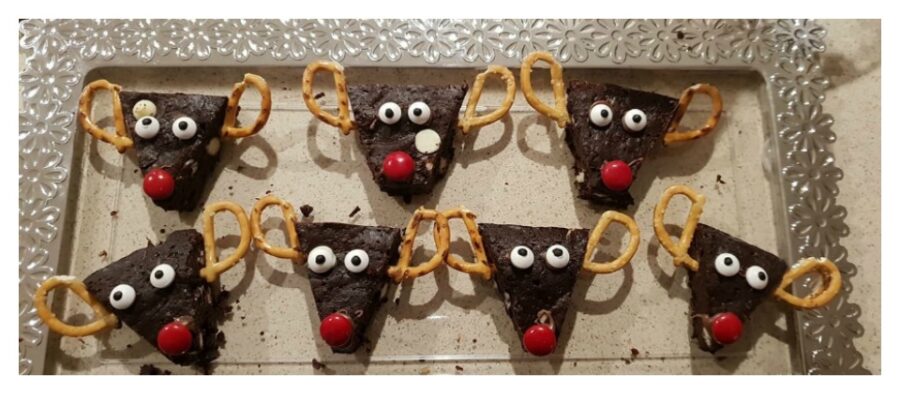 You know your children are going to love these little reindeers. Almost too cute to eat!.
Tara West says "Date and pretzel reindeers.
I used a bit of melted chocolate instead of peanut butter".
Get the free recipe.
7. Christmas Crackle Breakfast Puddings
Such a colourful and inviting plate to take to any party.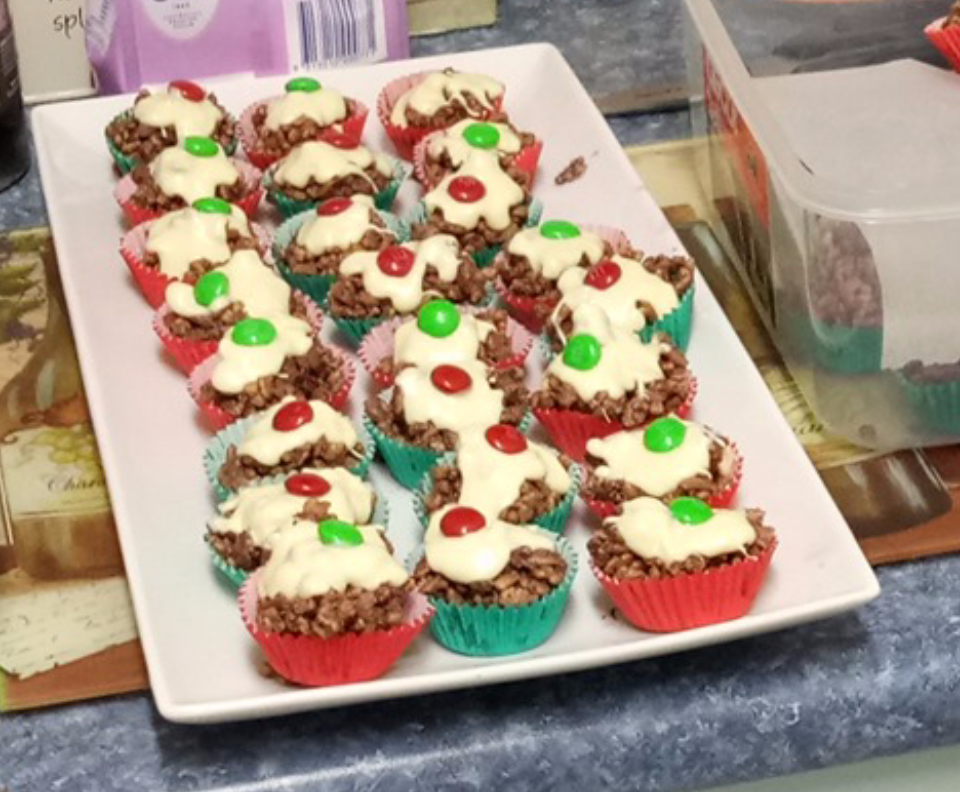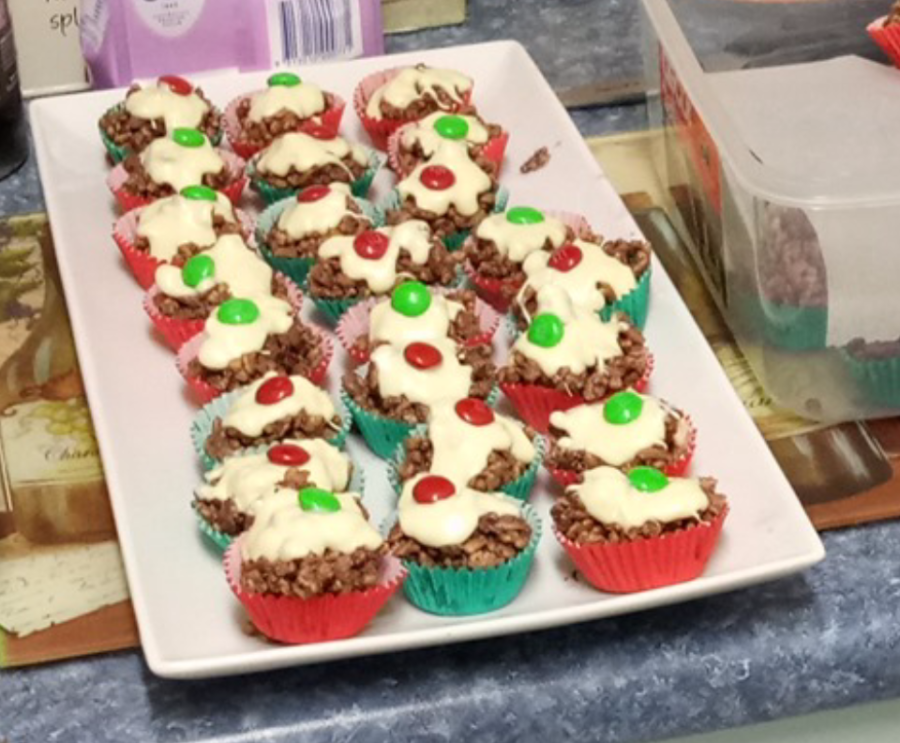 Emily Hooper says "I was into it last night…
80 Christmas crackle puddings, 0 for me".
Ha ha – we know that feeling well.  Children first, mum second.
To access the recipe join our 28 Day Weight Loss Challenge.
8. Mini Two-Ingredient Christmas Tree Pizzas
What's better than pizza? Pizza shaped as mini Christmas trees! And check out those toppings – they almost look like ornaments on the tree.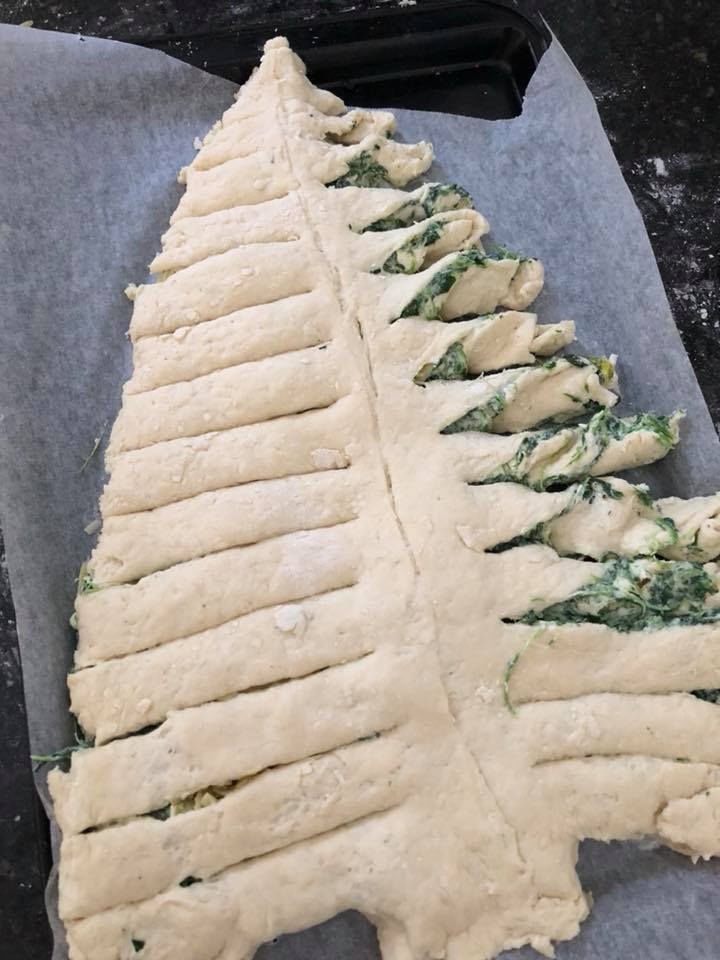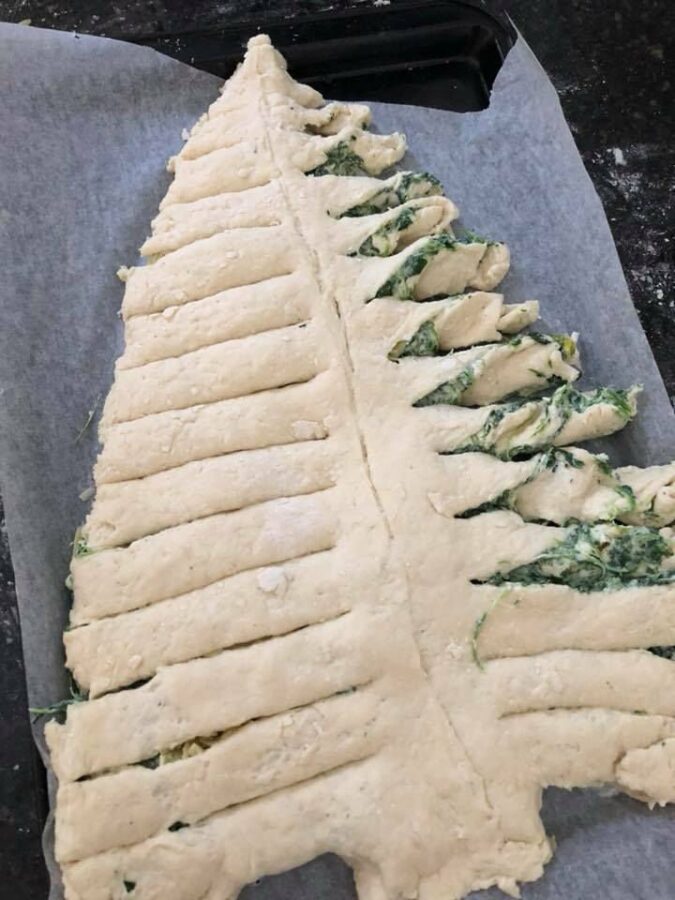 Katrina says "How amazing is the 2 ingredients pizza dough!
We have my daughter's daycare Christmas party tonight and have to take a plate.
"I made a batch of the dough (used white flour as I had some to get rid of) and then used Christmas tree cookie cutter to make them.
I pre baked the dough for a few minutes and then added toppings. Was really easy to do and I'm sure the kids at the party (and the parents) will love them!".
Get the free recipe here and simply use cookie cutters for any shape you desire.
The Healthy Mummy team would like to thank the wonderful mums in our community for sharing their adorable Christmas creations with us.
Want more? Read Top 10 delicious and healthy Christmas snacks
YUMMY! These mums made these delicious Christmas treats that are also healthy
Simple, healthy homemade Christmas treats to make with your kids or give as gifts
Have a healthy Christmas thanks to The Healthy Mummy Festive Cookbook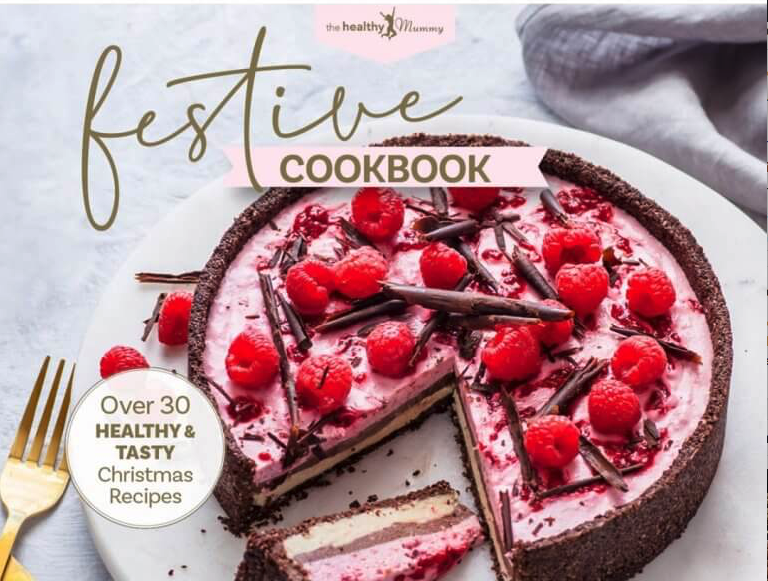 The Festive Cookbook is an absolute must-have this Christmas.
The eBook features everything from how to stay on track during the silly season to dos and don'ts on alcoholic beverages. The book also features a range of healthy yet delicious recipes including Starters, Sides, Mains, Desserts, Smoothies, Leftovers and Cocktails.
However, if you are more interested in accessing thousands of budget-friendly healthy recipes, a weekly meal plan in conjunction with daily exercise programs and workout videos then our 28 Day Weight Loss Challenge may be for you.
Learn more about the 28 Day Weight Loss Challenge.
Find more recipes on the 28 Day Weight Loss Challenge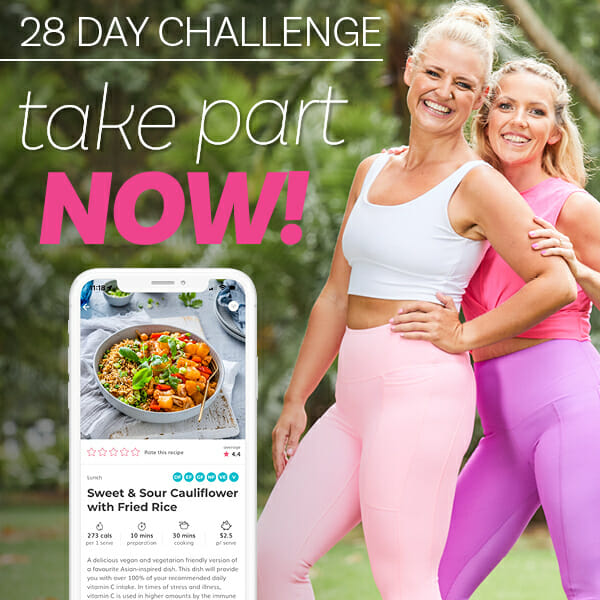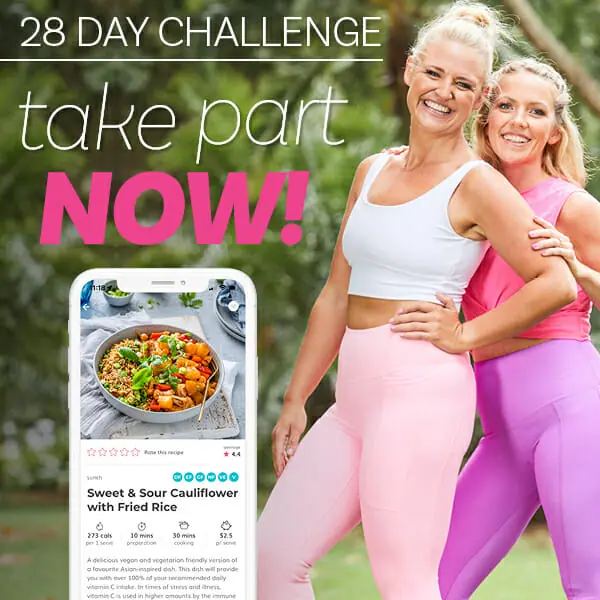 The no.1 mums only health, fitness & weight loss program – 28 Day Weight Loss Challenge.
It is like a PT, Coach, Nutritionist & Chef – ALL IN YOUR POCKET – with EASY to follow food & fitness plans
You get unrestricted access to:
Nutritionist & chef designed weekly meal plans
Personal Trainer crafted At-home workouts- 28 minutes and under
Daily Motivation from My Coach
Personalised Shopping lists to make life easy
Over 4,000 healthy and delicious recipes at your fingertips
REAL TIME support from The Healthy Mummy Team and OVER 200,000 other mums