9 easy and healthy Halloween recipes
My kids LOVE Halloween. They love dressing up and they love all the fun around it.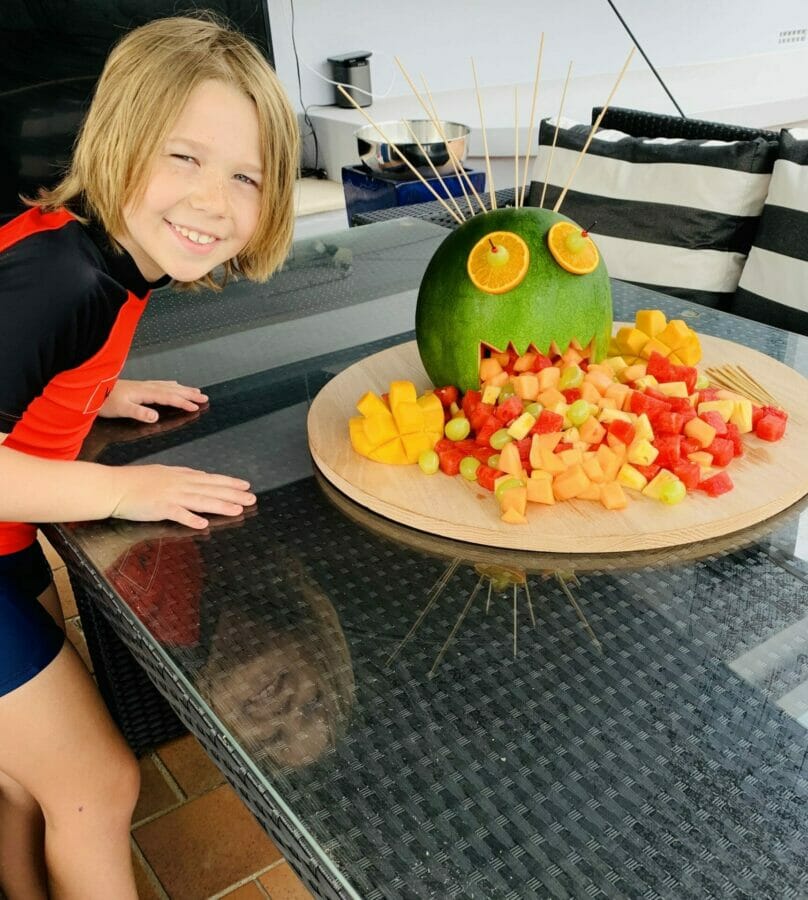 But this year, as last year, no trick or treat (Shhhh – I am not that sad about!)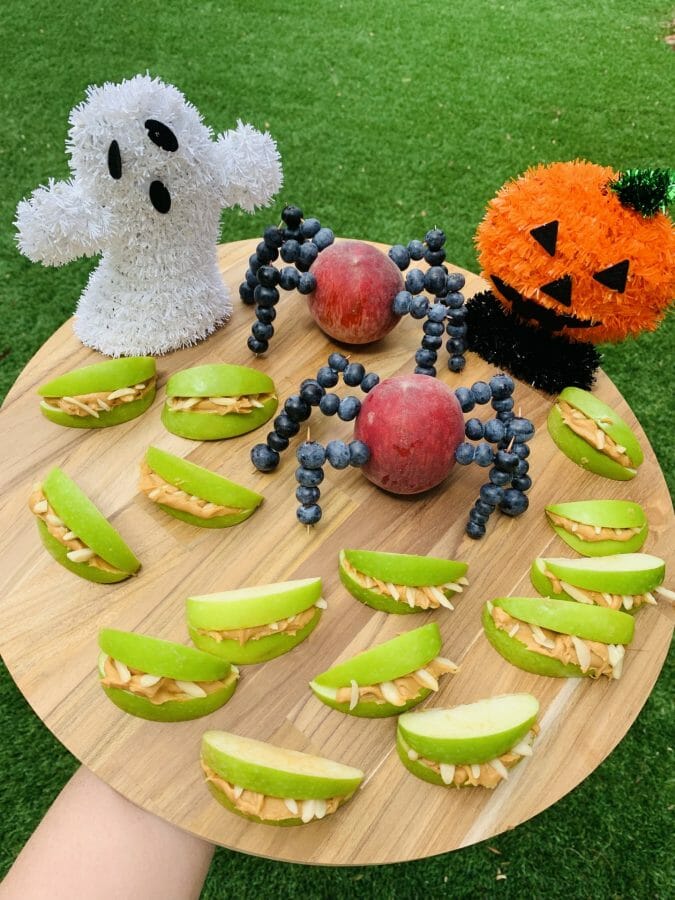 But instead we are having a few friends over for some dress up fun at home and lots of Halloween fun.
And that means yummy food too!
But as anyone who comes to my house know – I always like to give lots of food options that kids and adults will like but I also ensure that I try and make the food as healthy as possible (without anyone knowing they are eating healthier recipes of the food they love!)
And today I have been busy making lots of yummy food and I thought I would share what I have made and hopefully it will inspire you too – whether it is over this weekend or at any time!
9 easy and healthy Halloween recipes
Watermelon Halloween Style!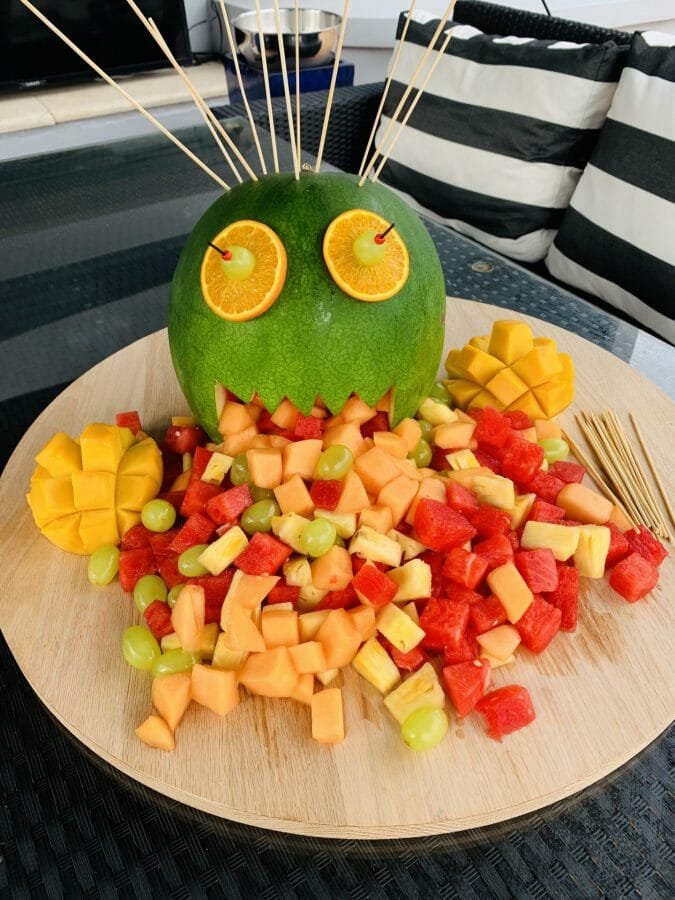 I love doing this! Super cool for kids and adults. And my kids LOVE it and you can alter it based on what fruit your crew like – you can also throw in dried fruits or some nuts or chocolates too.
What you need:
1 full watermelon or half, depending on how big you want it
Packet of skewers
Any fruit of choice.
Method:
Cut the bottom of your watermelon and scoop the contents out so it is hollow.
Set aside as you'll need to dice it for the platter.
Draw where you want to cut for teeth and carefully cut out.
Stick the skewers in the head as this is what your guests will use to pick the fruit up with and make a kebab stick.
Use the ends of 2 skewers to stick the eyes on.
Dice up the fruit you want to use and mix it up and lay it on the tray.
Chicken Jalapeno Poppers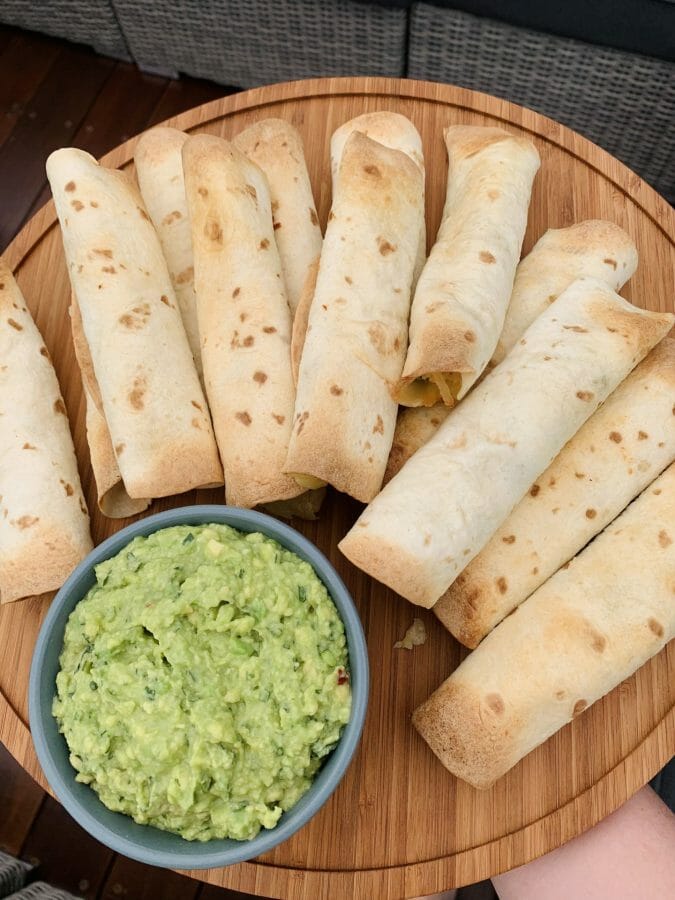 I cannot LOVE these enough. They are a hit with EVERYONE and no one will know they are healthy. You can also dial up the spice/chilli level depending on how you like it
Mini Lasagnas (meat and veggie)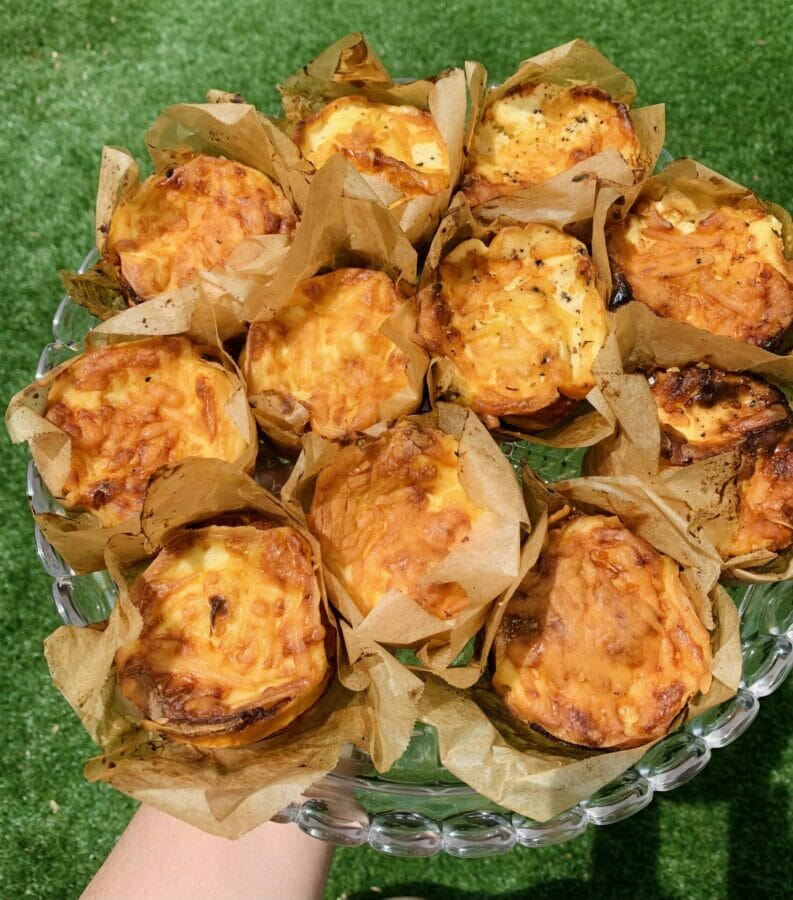 My kids ADORE these. And they also double as a GREAT lunch box food. There's something about finger food right? And when you have people over I always think it is nice when you can eat and chat without making a right mess – so these are always a bit big and taste delish and I have yet to find a child who doesn't like them!
Get the recipe here for the veggie one (just make into mini ones)
Get the recipe here for the meat ones (just make into mini ones)
Zucchini Fritters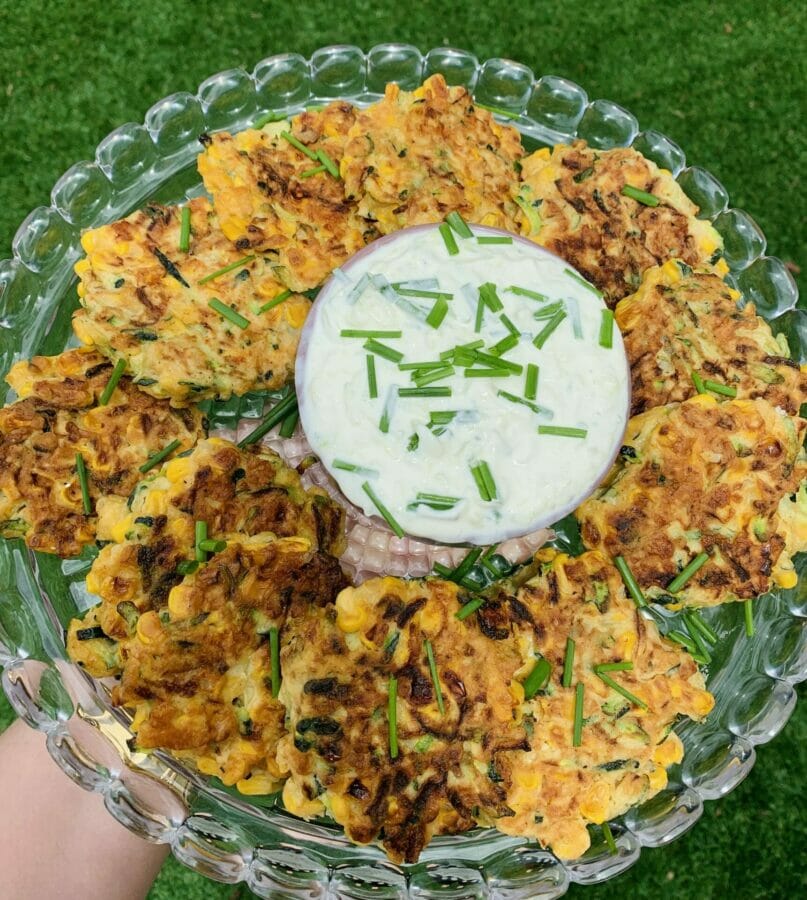 OMG I love these and so does everyone else – a real party pleaser and jazz up with dips – I love dipping them with tzatziki
Get the recipe here (I add extra corn to mine)
Mini Burgers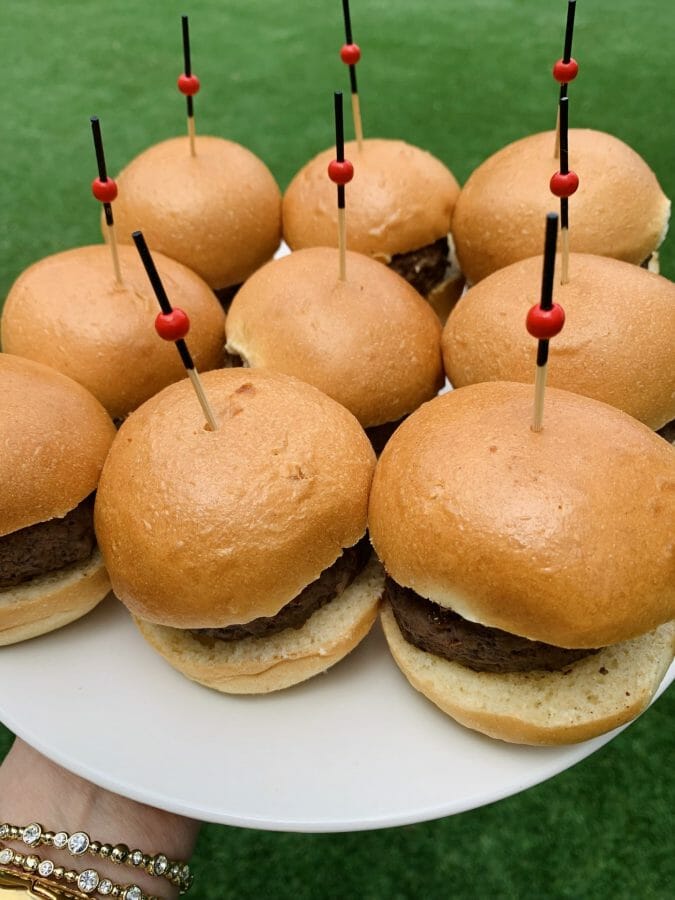 Perfect for kids and adults and easy to make and heat up
Cucumber, Salmon and Cream Cheese Bites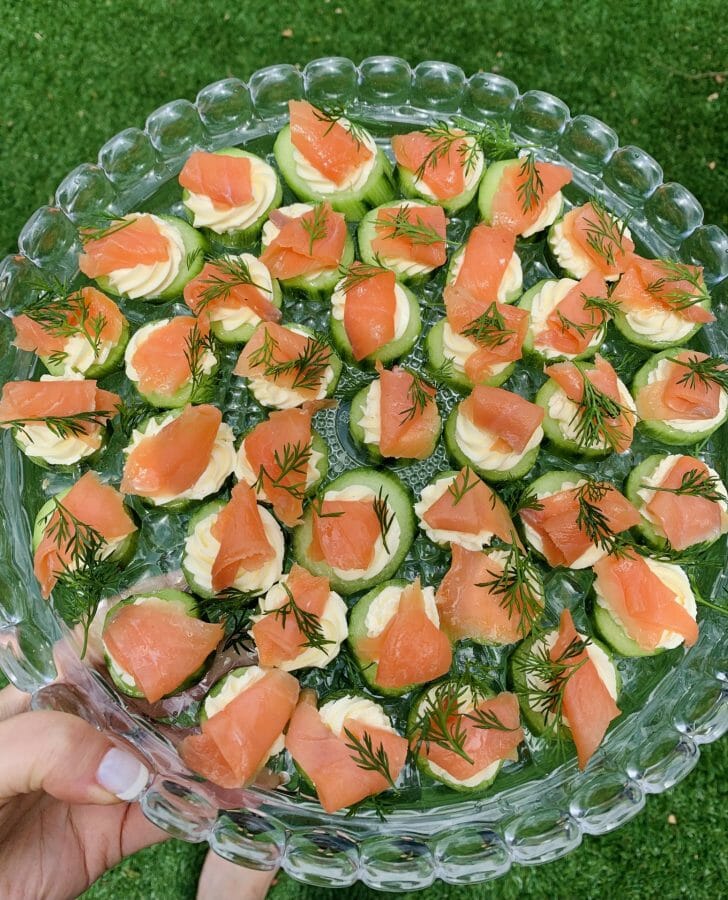 These are soooooo good!
I love these – the perfect finger food and I add a little sprig of dill too. I use Philadelphia Light and then finish off with some juice from a fresh lemon – soooo good
Chocolate cupcakes!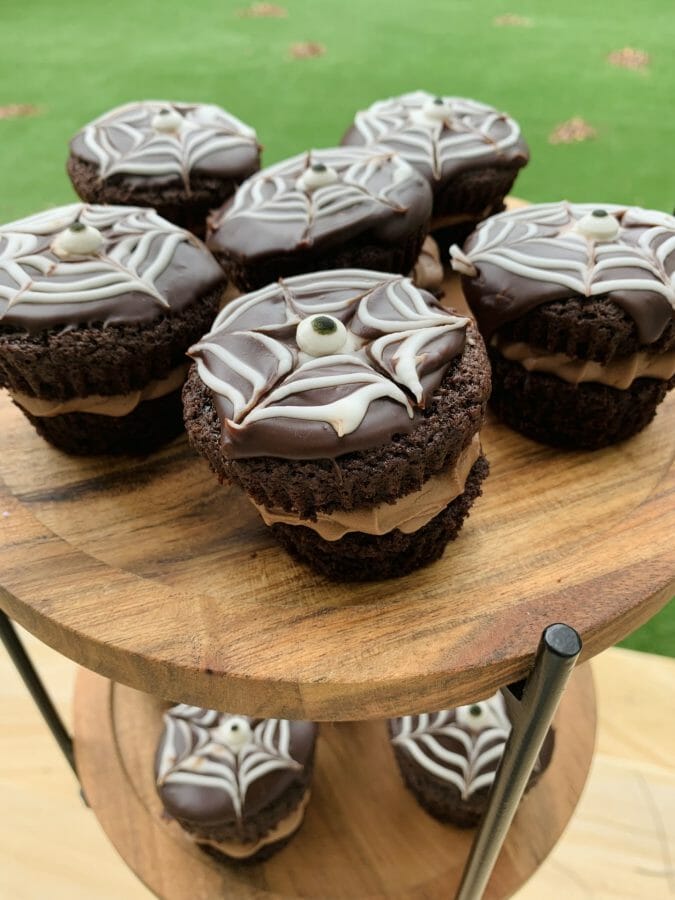 These are always popular and to Halloween them up a bit I mixed Philadelphia Light and Natvia together to decorate with a spiders web!
Get the recipe here (and I used cream cheese, natvia and cocoa for the filling)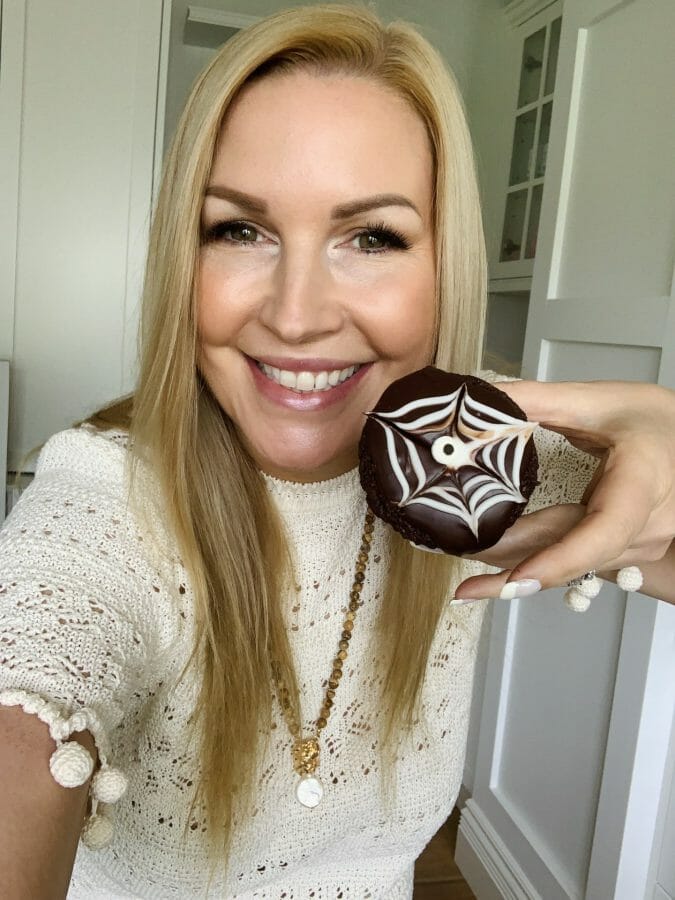 Halloween Spider
Ingredients:
1 large peach per spider being made
Small cup of blueberries
Some Toothpicks for the legs
A tsp of cream cheese and a few raisins for the eyes
Directions:
Create four holes on each side of the peach. Insert blueberries onto the toothpicks. Pop one of the toothpicks into the peach and a second toothpick into the last blueberry of the previous toothpick.
Repeat for the rest of the seven legs.
Then dot some cream cheese on the peach for the eyes and pop a raisin in each blob of cream cheese
Make sure you supervise young children due to the toothpicks in this recipe
Scary Monster Teeth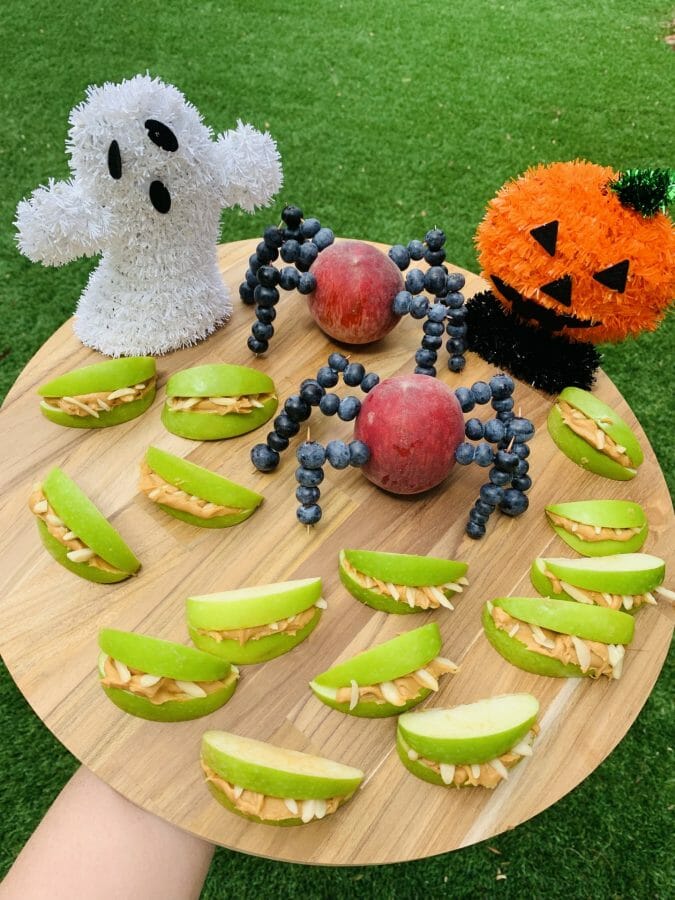 Ingredients:
2 large apples
Nuts of choice – we used slivered almonds
1 pot of peanut butter ( you can also use almond butter)
Method
Cut apples into slices, then spread peanut butter onto the apple slices to join the apples together to form the mouth
Insert the nuts to act as scary teeth
I hope you are inspired by my cooking today and all the recipes are also in The Healthy Mummy app!
And you can check that out here
Happy Halloween!
Rhian x
Tired of wondering what to cook?
Now you can easily meal plan with our personalised plans & over 6,000 family & budget friendly recipes catering to a wide range of dietary requirements.
The Healthy Mummy is a holistic program to nourish your body with nutritious food and help you stay active in your busy, everyday life. Yours and your families well being should be a priority so let us take the hassle out of it.
Unlock the key to sustainable life changes that will leave you feeling your absolute best.