Baby naming inspiration for summer babies
Finding it hard to find the perfect Summer name for your baby? From pro surfers to Summer time birthstones, we've got you covered.
Summer is here, and the heat is creeping up on us. With the sun beaming, the ice-blocks are out and the smell of SPF 50 is everywhere.
If you're growing a baby that is due in the glorious summer months, you might want to take a look at some of these gorgeous summer baby names.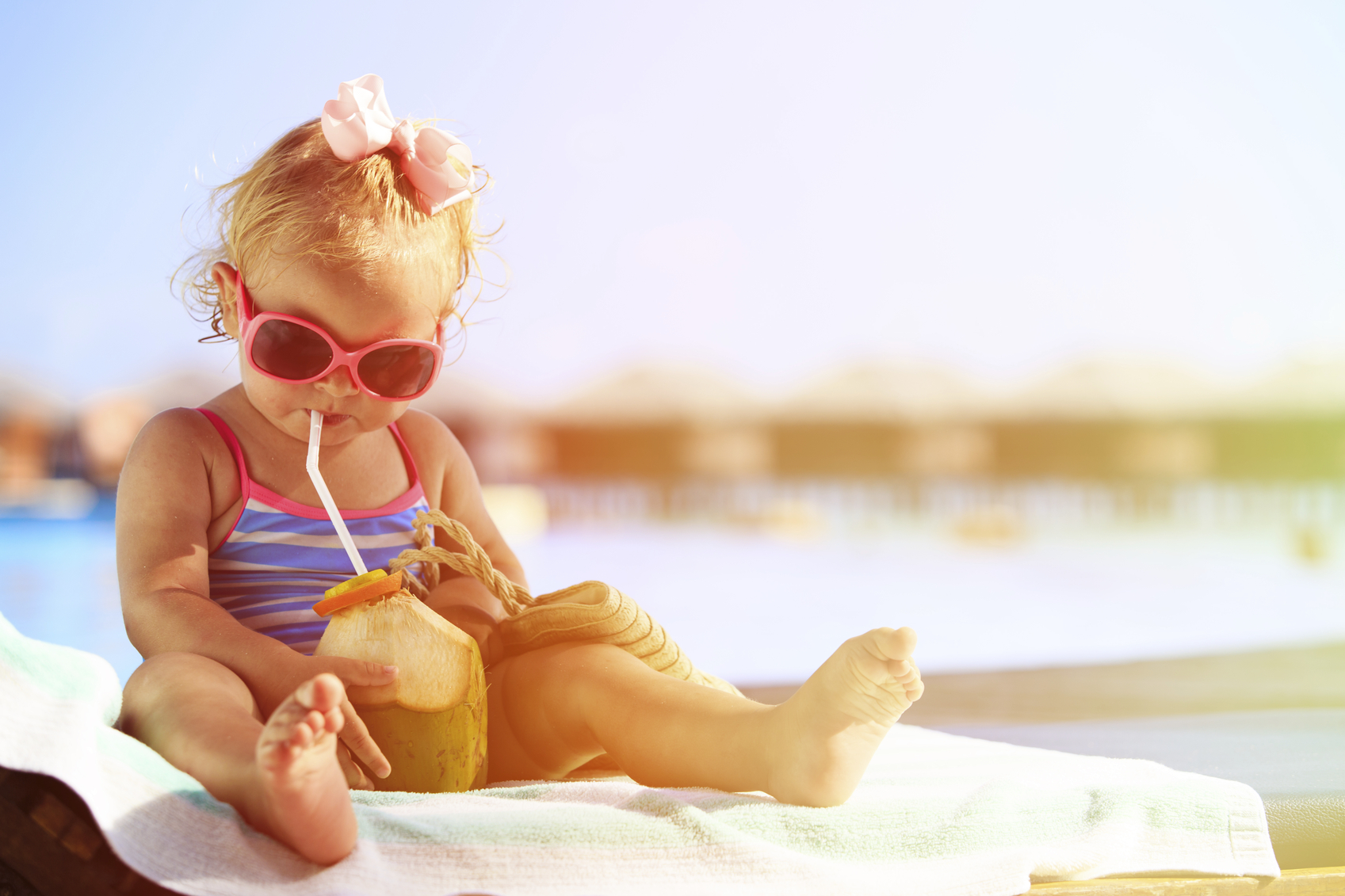 Summer is always a popular time for babies to be born and with all the Aussie sunshine just around the corner now, we thought we would give you some inspiration in the baby naming department.
From pro surfers to summer birthstones, here are our FAVOURITE Summer time baby names.
Baby Names Of Summer
Girls
Daisy – Most types of flowers can be used as a Summer name, except maybe Geranium.
Poppy – Once again, a beautiful flower name for a summer babe.
Sunshine (Sunny) – Obviously Sunshine because that's what Summer is all about.
Peach – Stone fruits are AMAZING in summer and using the name is even better.
Oceana – Obviously this one had to squeeze in there like the sand squeezes into your undies.
Aqua – Beautiful first or middle name. Hi Barbie. Hi Ken.
Layne – Pro surfer, Layne Beachley, has set waves for this name.
Meadow – So breezy and floaty, this name is for the go-with-the-flow kind.
Amethyst – The birthstone of the last Aussie month of summer, February.
Coco – Reminding us of refreshing coconut water, this name is super cute.
Boys
Taj – Pro surfer's are often inspiration for some of the best beachy names. E.g: Taj Burrow
Koa – Also a pro surfer from Hawaii, who I happened to name my son after.
Reef – An obvious choice for a little Summer beach babe.
Tanner – What we all want to be when Summer is upon us.
River – This Summer name has become increasingly popular over the past few years. Especially in beach communities.
Bede – An up-and-coming Aussie pro surfer makes this name sound like fun at the beach.
Kelly – Usually a girls name, the 11-time champion surfer, Kelly Slater, makes it manly.
Fisher – Using a noun for your babies name is all the rage these days. Plus it's what you do in Summer.
Cain – With the meaning 'clear water,' this could be the perfect Summer name. But not if their brother is called Abel.
Unisex
Leaf – Cute for both boys and girls, Leaf is a strong but gentle name.
Sailor – A beautiful name, Sailor is quite unisex but has to fit their personality.
Bodhi – With actress Jodi Anasta using it for her little girl and Megan Fox for her son, it perfectly suits both.
Anchor – LOVE this one, Anchor is a very strong name so prepare for a strong-willed child.
Naming your child can be a hard journey so why not add a little fun to it? Using bizarre middle names like Batman or Spider can spice up your kids uniqueness.
Click here for some more baby-naming inspiration.