It took just 12 weeks for this mum to drop 15kg and resolve her IBS
Bernice Walles finally decided she wanted to make some changes and has lost 15 kgs in under 12 weeks and noticed her IBS symptoms have completely gone.
Mum of three from rural South Australia Bernice Walles finally decided she wanted to make some changes when realised she was in a loop of bad habits that were impacting her physical and mental health.
She decided to sign up for The Healthy Mummy 28 Day Weight Loss Challenge and has lost 15 kgs in under 12 weeks and noticed her IBS symptoms have completely gone.
Read her story below.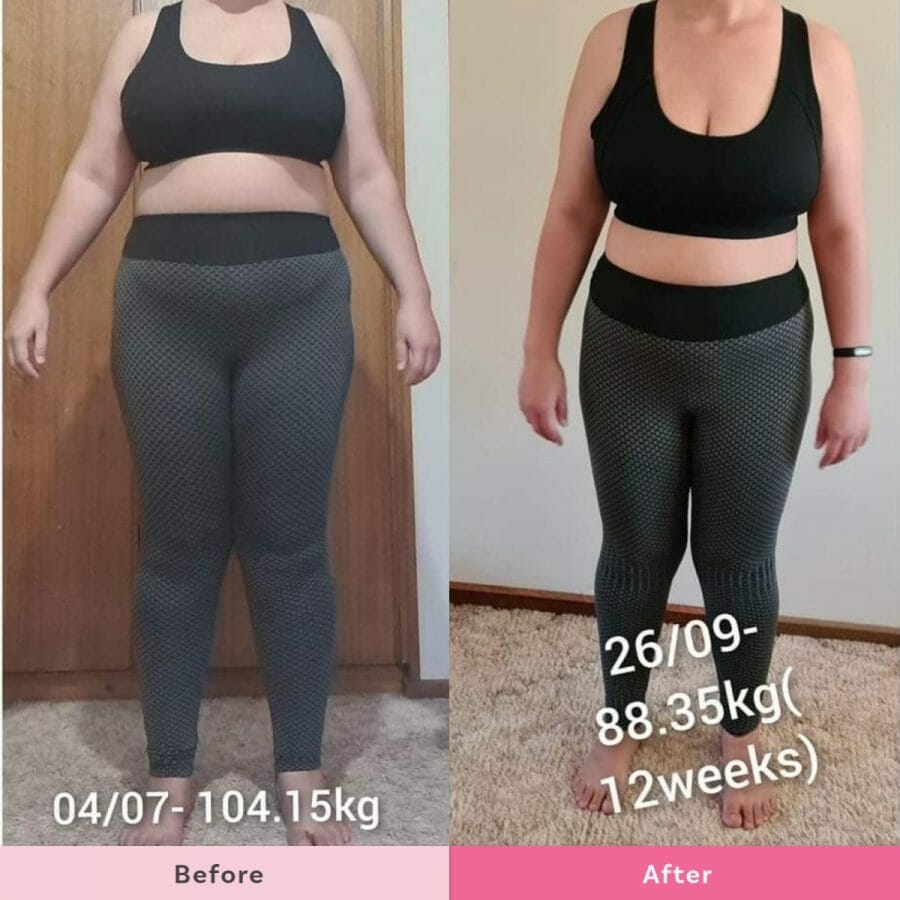 In under 12 weeks, this mum has dropped 15kg and resolved her IBS
Bernice Walles is a 27-year-old mum to an 18-month-old boy and twin girls who has seen her health and body transform after just 11 weeks of being on the 28 Day Weight Loss Challenge.
"I'm officially in my 12th week with The Healthy Mummy 28 Weight Loss Challenge. and have lost 15.1kg in just over 11 weeks. 
It's difficult to say how many dress sizes I have gone down because each brand of clothing is different but roughly about 1-2 sizes so far."
So what made Bernice make the change? She had noticed all aspects of her health, physical and mental, were being impacted as she looped through a range of habits.
"When I started to REALLY feel uncomfortable in all aspects and when I realised I was caught in a loop of bad habits that not only affected my physical wellness but my mental health as well."
Bernice was also struggling with the symptoms of Irritable Bowel Syndrome (IBS), which was quite uncomfortable.
"I'd usually get very bloated and get bad stomach aches when I eat something that triggers it. Normally it would be silly things like onions and food that's not even a little bit oily."
"With The Healthy Mummy 28 Day Weight Loss Challenge I rarely get bloated (mostly when I sneak a cheat meal now and then) and I don't get stomach aches from food at all. And I'm using foods that would normally upset my tummy (in moderation as I don't want to push it)."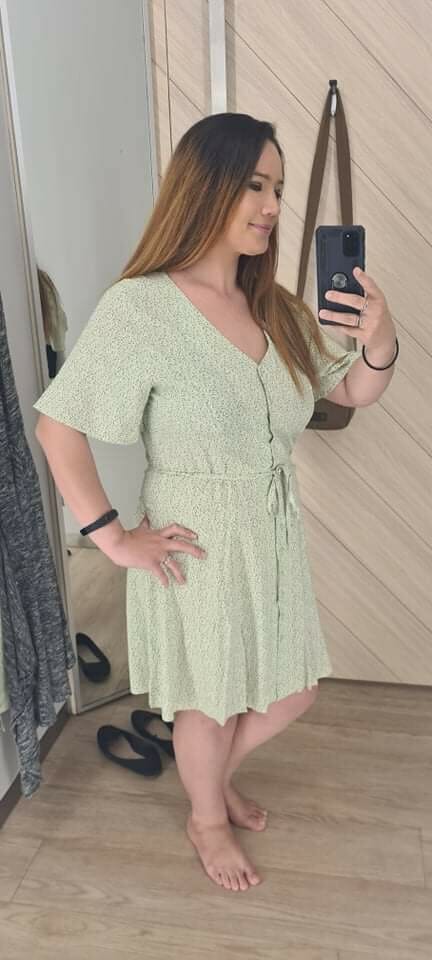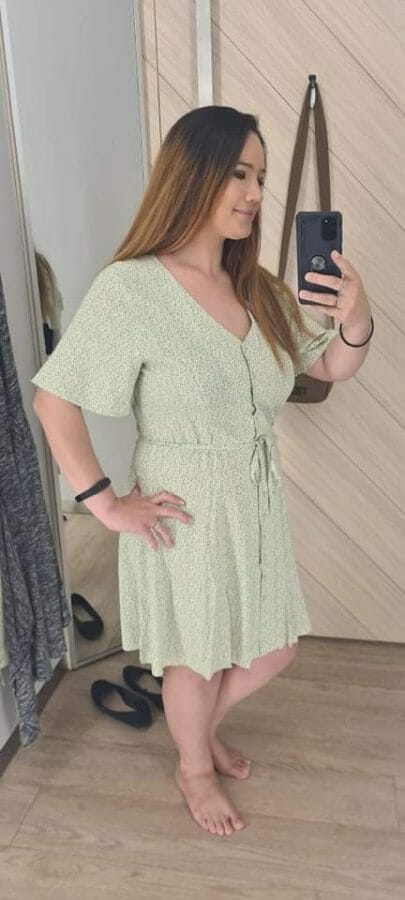 But she's more than happy with the health benefits she's already experienced from The Healthy Mummy, especially her IBS symptoms which have disappeared.
"I've seen a ton of health benefits! My IBS is non existant. My aches and pains because of double jointedness are gone. I had a knee op a few years ago and I was always too afraid to even run/lightly jump on it but now I can feel that it's become stronger."
How else has being part of The Healthy Mummy 28 Day Weight Loss Challenge helped Bernice? She feels fitter, stronger, more energised and so much more.
"I feel like superwoman I'm stronger and fitter. My mum tum has reduced a significant amount! I was afraid that I'd always have that little pouch. I'm also seeing that my body is starting to take better shape."
"I am amazed at how much fun the 28 Day Weight Loss Challenge is. I feel energised and motivated to do more. I've moved past that loop of habits and I'm now focused on creating a better and more positive self-image."
Along with enjoying the many benefits of the 28 Day Weight Loss Challenge, she's also incorporated The Healthy Mummy Smoothies into her daily life and is also using some Healthy Mummy Skin products.
"I've been using The Healthy Mummy original smoothies since I started the 28 Day Weight Loss Challenge and just bought some of The Healthy Mummy premium smoothies on special. I'm curious to find out what they taste like. (I've never repeated a flavour)"
"I'm also using The Healthy Mummy Skin sculpting lotion. I'm curious to start using other products as well and will probably just ease into using more."
Bernice's day on a plate that's helped her fix her IBS
Bernice likes the flexibility of the meal plans in The Healthy Mummy app because she doesn't really stick to any of the set plans but makes her own that suits her and her families tastes.
"I don't really follow any of the set plans on the app because of the twins and our food preferences. So I normally use the blank plan and fill it out with all the Healthy Mummy yummies! And I try to keep every fortnight different from the previous one. Just so that we don't get bored."
Breakfast
"Mostly breakfast would be a Healthy Mummy Smoothie with milk, morning snack: any Healthy Mummy snacks I make (I make a few different types each week depending on the time I have)."
Lunch
"Lunch is sometimes leftovers from the previous night or a big calorie-packed meal (about 350-400 cals)."
Afternoon snack
"Afternoon snack: either a Healthy Mummy snack or fruit."
Dinner
"Dinner: I prefer to keep it within 300 calories from The Healthy Mummy app."
Dessert/after-dinner snack
"Then desert/evening snack is normally a Healthy Mummy cookie or these days we loooove eating the panna cotta!"
Drinks
"I stick to 3 litres of water a day and don't drink anything else. Coffee is just an occasional treat (I can't drink it without sugar and I'm trying really hard to stay away from sugar)."
Some of Bernice's favourite recipes
"There are quite a few but here are the ones I can remember off the top of my head."
Sticky chicken fried rice try
Tamari fried rice
Easy fried rice
Chicken fried rice
Mac and cheese
Bacon chilli cheese scrolls
Bacon cheese and corn loaf
Pizza pocket
Pizza toastie
English bacon and egg muffin
Two-ingredient pizza dough (have made some awesome pizzas)
Banana cake
Wholemeal choc chip muffins (tweaked it this week with blueberries instead)
Raw peanut butter bars
Banana oat cookies
Easy panna cotta
Coconut brownies
Turkey low carb meatballs
Choc chip peanut butter fudge

Favourite workouts from The Healthy Mummy App
"LOVE fit beginner with Wendy (I'm almost done with round 2 of the program I was told to keep to low impact exercise for my knee)."
"I do Pilates with Jo on the days I don't do fit beginner. I've had a look at the others as well and want to incorporate the stronger program from week 13."
Bernice's top three tips and advice
Identify your goals and commit to achieving them.
Planning! Working out meal plans in advance has saved me a lot of time and money! And nothing in the fridge goes to waste
Don't be too hard on yourself. Rome was not built in one day. Trust the process
"My biggest piece of advice is; never give up. If you put your mind to it, you will accomplish anything.
Losing weight is a process in which you get to know your body better and learn to love it. Yes, it takes a while but it is so worth it!"
Thanks for sharing your success Bernice and we can't wait to see more successes coming from you soon!
Join Bernice on the 28 Day Weight Loss Challenge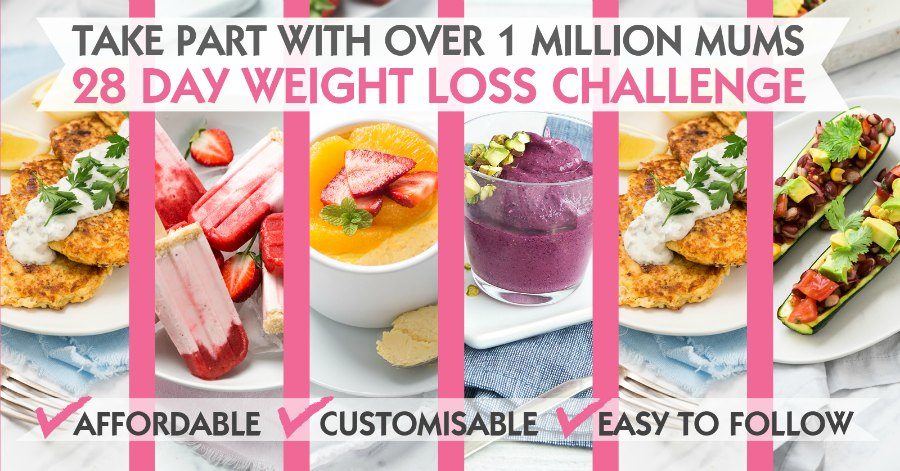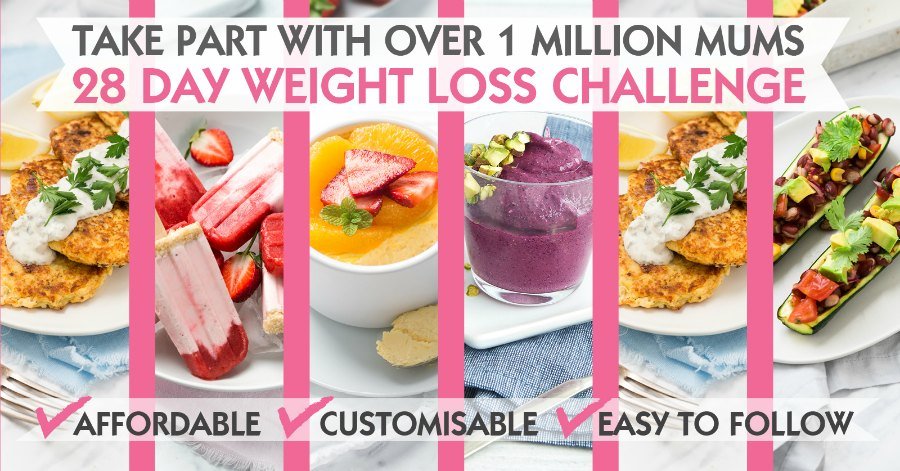 Want to shift your weight but feel like you have NO TIME in your day to exercise and eat healthily?
That's where the Healthy Mummy's 28 Day Weight Loss Challenge can help.
What do you get? You get access to:
28 days of at home exercise routines (no gym needed) – with video instruction
Customisable and breastfeeding friendly meal plans
Time-efficient exercises for busy mums – under 30 mins
Challenge combines Pilates exercises with interval and circuit training (HIIT)
Suitable for basic to advanced fitness levels.
Home to thousands of EASY-TO-MAKE recipes.
Find out more about joining the 28 Day Weight Loss Challenge.