Mum loses 15kg by swapping chocolate bars for HEALTHY chocolate snacks!
Leah Romiti is a HUGE chocolate lover!
The mum-of-two reveals that before she found The Healthy Mummy and began following the 28 Day Weight Loss Challenges she would wolf down a whole packet of Tim Tams in one sitting.
"I'm a BIG chocolate lover," she says. "But I've learnt that I can STILL enjoy my chocolate fixes, I just choose healthier alternatives from the 28 Day Weight Loss Challenge recipe hub."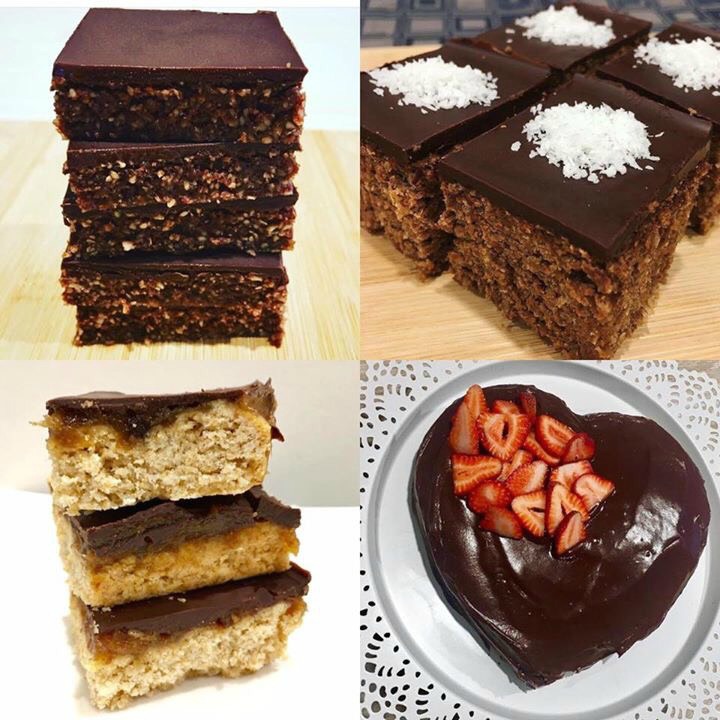 Curbing her chocolate cravings
Leah has managed to lose an incredible 15kg by following the 28 Day Weight Loss Challenge.
"Thankfully, The Healthy Mummy has taught me how to still enjoy chocolate but in a much healthier way," she says.
"I have lost 15kg following the 28 Day Weight Loss Challenges and I eat some form of chocolate most days. I now only buy dark chocolate and this satisfies my cravings."
Check out 8 of Leah's favourite healthy chocolate recipes:
1. No Bake Peppermint Slice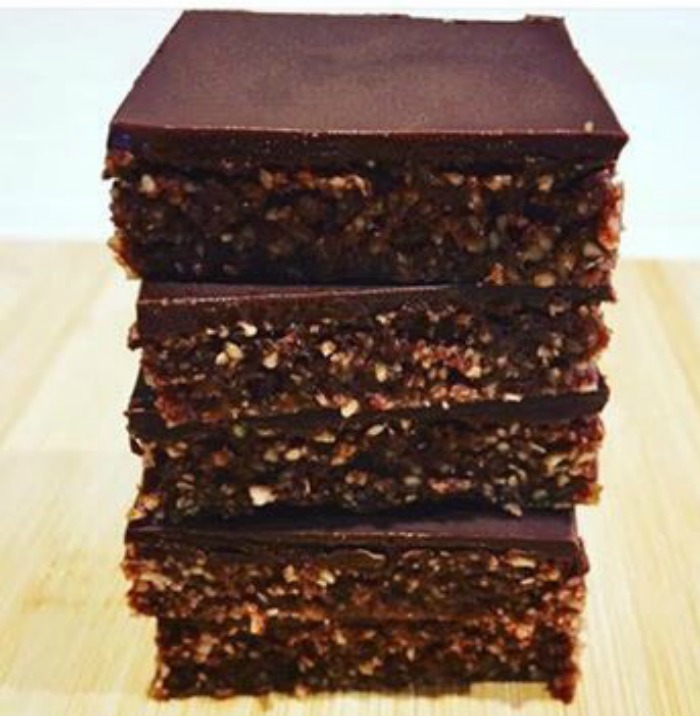 Sometimes, you just can't be bothered to spend ages cooking up a healthy snack. That's where this recipe can help – after processing all of the ingredients and placing them in a tin, all you need to do is pop it all in the freezer to set. Too easy!
These slices are 153 calories per serve.
2. Chocolate Coconut Slice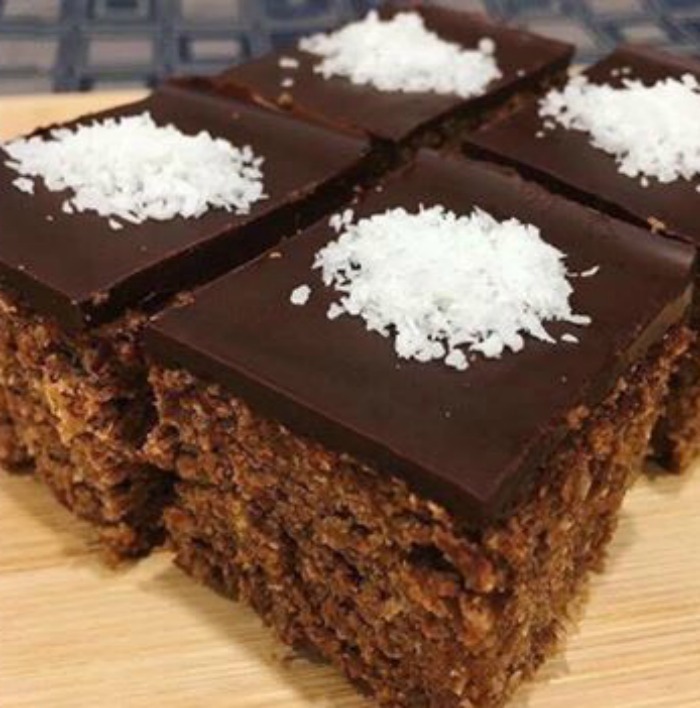 Chocolate and coconut go hand in hand and this slice takes it to another level! It's rich, creamy and gives you a massive chocolate hit.
It's packed with healthy ingredients that won't affect you on the 28 Day Weight Loss Challenge, if eaten it in moderation of course.
This slice is 209 calories per serve.
3. Twix Bars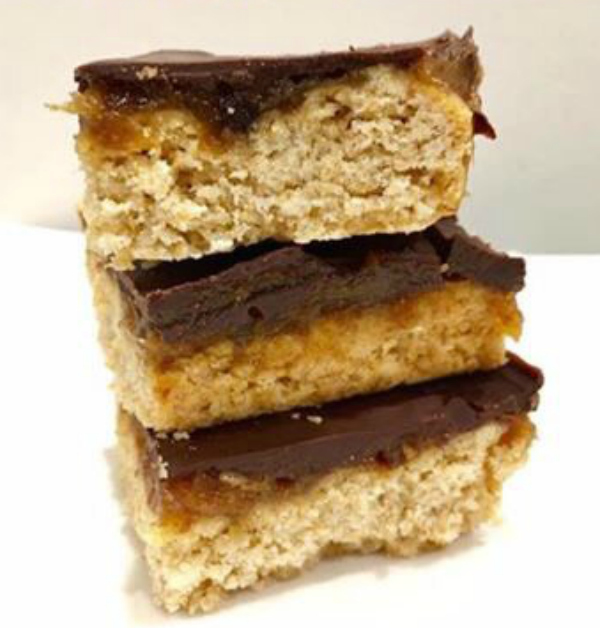 Hands up if you love the chocolate caramel biscuit combination in a Twix bar? Keep your hands up if you want to enjoy a healthier version that you can make yourself from store cupboard ingredients? These bars are for you!
These bars are 100 calories per serve.
4. Guilt and Gluten Free Chocolate Cake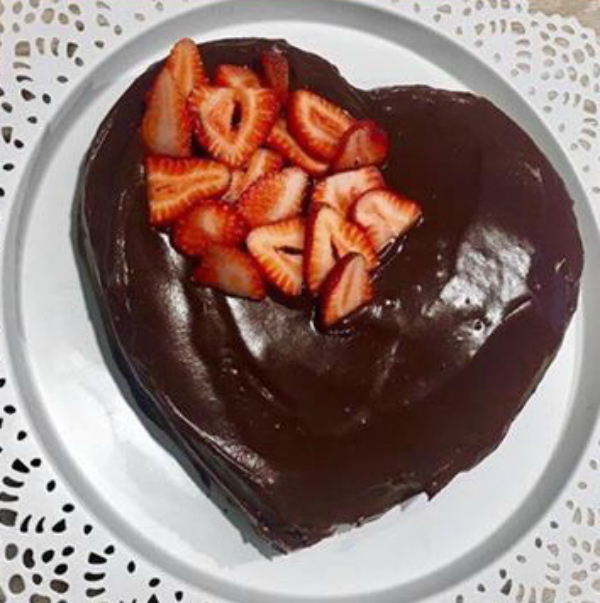 With no refined ingredients, this cake is perfect dessert for a special occasion!
Plus, it works out at 380 calories per serve.
5. Salty Chocolate Pretzel Bites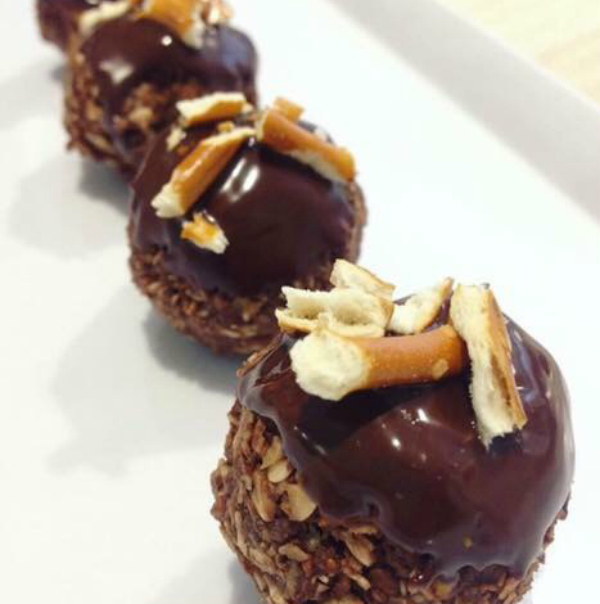 Salty pretzels combined with chocolate! That's a taste explosion just waiting to happen!
The crunchy pretzel coating is what makes these bliss balls unique and super YUMMY. But at only 85 calories per ball, you can enjoy them guilt-free because they won't upset your healthy eating plan.
6. Ingredient Choc Chip Fudge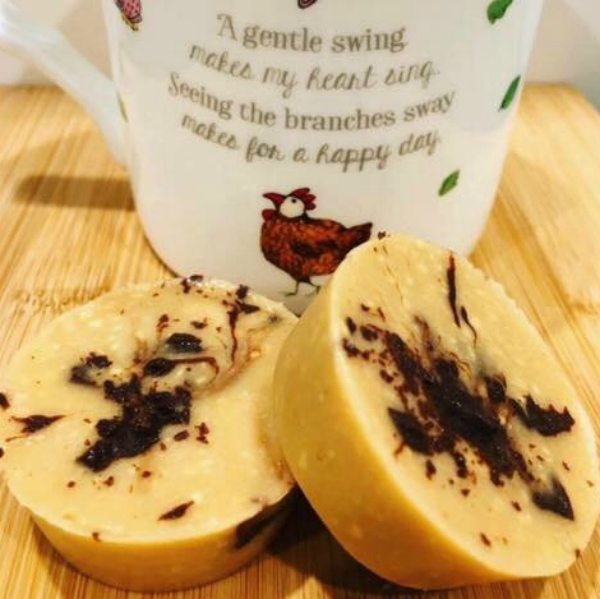 Fudge doesn't need to be off the menu when you are trying to lose weight.
If you make your own from scratch, you can enjoy everything you love about fudge without the piles of butter and sugar.
This fudge is 154 calories per serve.
7. Thermo Wholemeal Choc Chip Cookies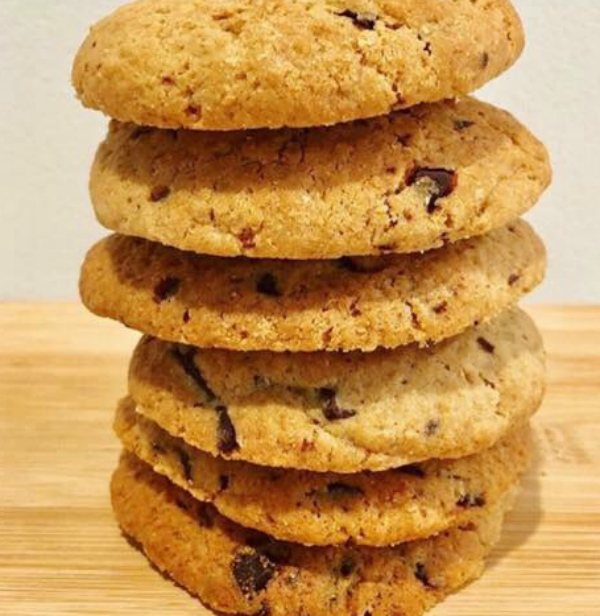 An easy to prepare and healthy muffin recipe. This recipe has been tested for use in a Thermonix.
These cookies are 198 calories per serve.
This recipe is available for Challenge members and can be found on our 28 Day Weight Loss Challenge recipe hub.
8. Healthy Mini Doughnuts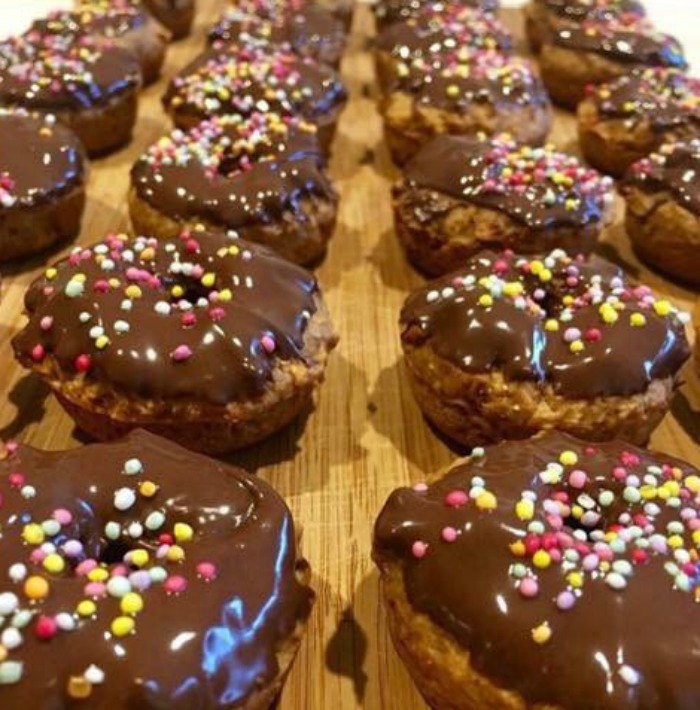 Yes, that's right: healthy doughnuts! This isn't a sugar craving day dream. This isn't a drill.
We've found a healthy recipe for doughnuts that are sweet, fluffy, in fact they're absolutely everything you could want from a normal doughnut – without the guilt!
This works out at 62 calories per serve.
Leah's 17kg* weight loss story
Leah says, "In this pic, I'm holding the amount of weight I've lost since joining The Healthy Mummy 2 years ago- 17kg!!!! (I weighed the tins on my trusty WW scales!!)"
The inspirational mum has lost the equivalent of FIVE full, paint tins…and has been maintaining her new weight and healthy eating plan since!
"The paint tins were heavy, they were hard to lift, but then I thought, this is what I used to carry around with me every day. This is why I was unhappy and felt so uncomfortable. That is why I needed to change."
Leah began her journey with The Healthy Mummy in 2015 and she hasn't looked back since!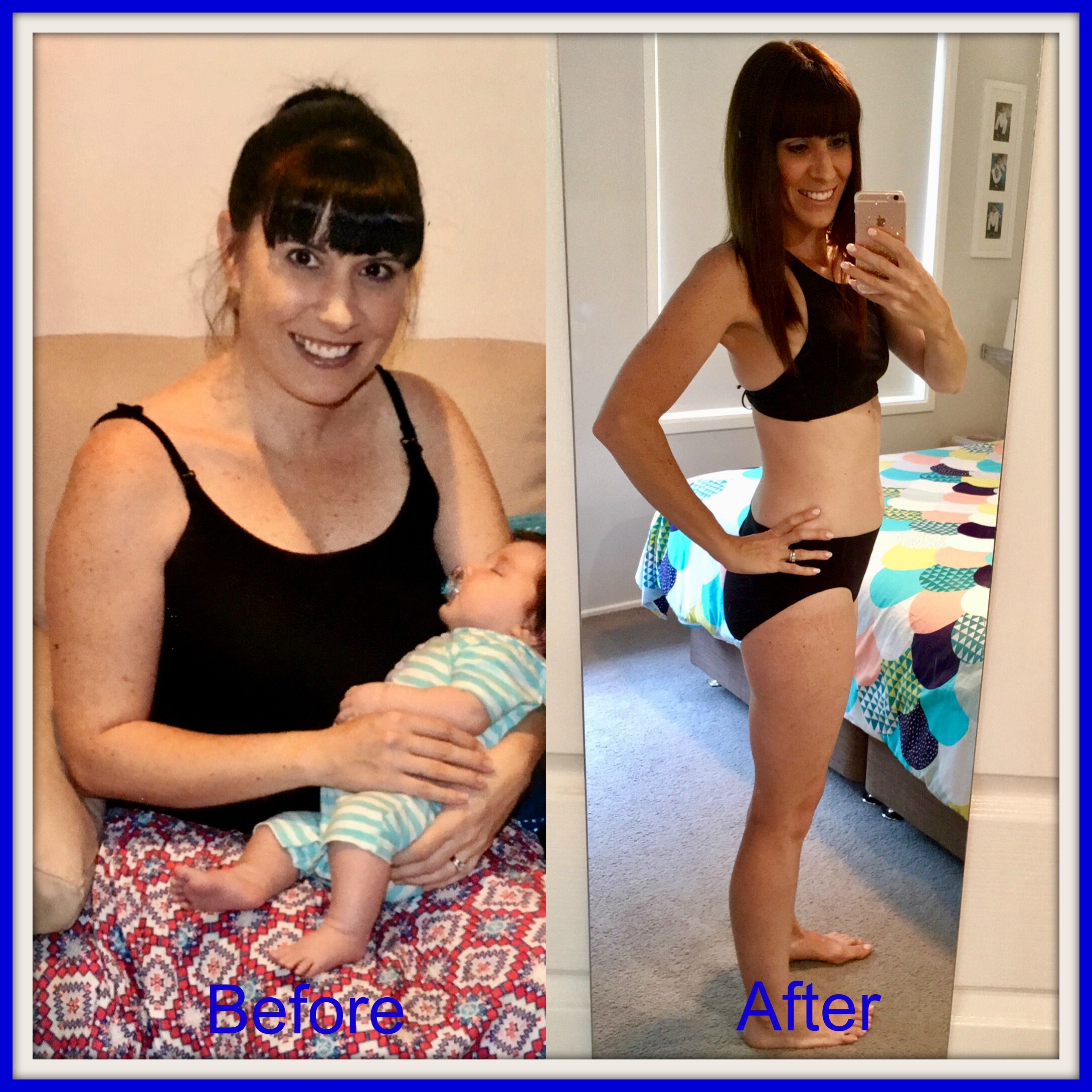 "I was 75 kg* and I felt tired, lacked energy and I constantly felt bloated. I 100% stuck to the meal plans and exercise plans for 6 months. I steadily lost 17kg*, averaging a loss of 500g-1kg per week," she says.
"I quickly learnt that I had been eating way too much and completely the wrong things.
"The biggest changes were making my portion sizes smaller and cutting out refined sugars. The Healthy Mummy meals are absolutely delicious, easy to make and the choice of meals is endless," Leah says.
"I also love that 28 Day Weight Loss Challenge is not a diet. It's a healthy lifestyle choice. The Healthy Mummy has changed my life. I am fit, healthy, confident, so happy and I know I am a wonderful role model for my boys."