Mum lost over 60kg in 14 months and has been maintaining it for the last 2 years
This dynamic Healthy Mummy and Healthy Dad duo have lost an incredible 65 Kilos between them in just eight months on the 28 Day Weight Loss Challenge.
Chelsea Dixon is a mum-of-four who lives in Gympie in Queensland. The 35-year-old has lost over 60kg in 14 months by following the 28 Day Weight Loss Challenge!
Her start weight was 130kg and her current weight is 69kg, and she's been maintaining this weight loss for the last two years.
"I never thought all of this would be possible. I took 5kgs at a time, as that was more realistic and less overwhelming," she says.
"The support from The Healthy Mummy's support group has helped me through the times when I wanted to give up."
To help celebrate The Healthy Mummy's 12th birthday, she has joined our Birthday Squad to help other mums achieve the success she has.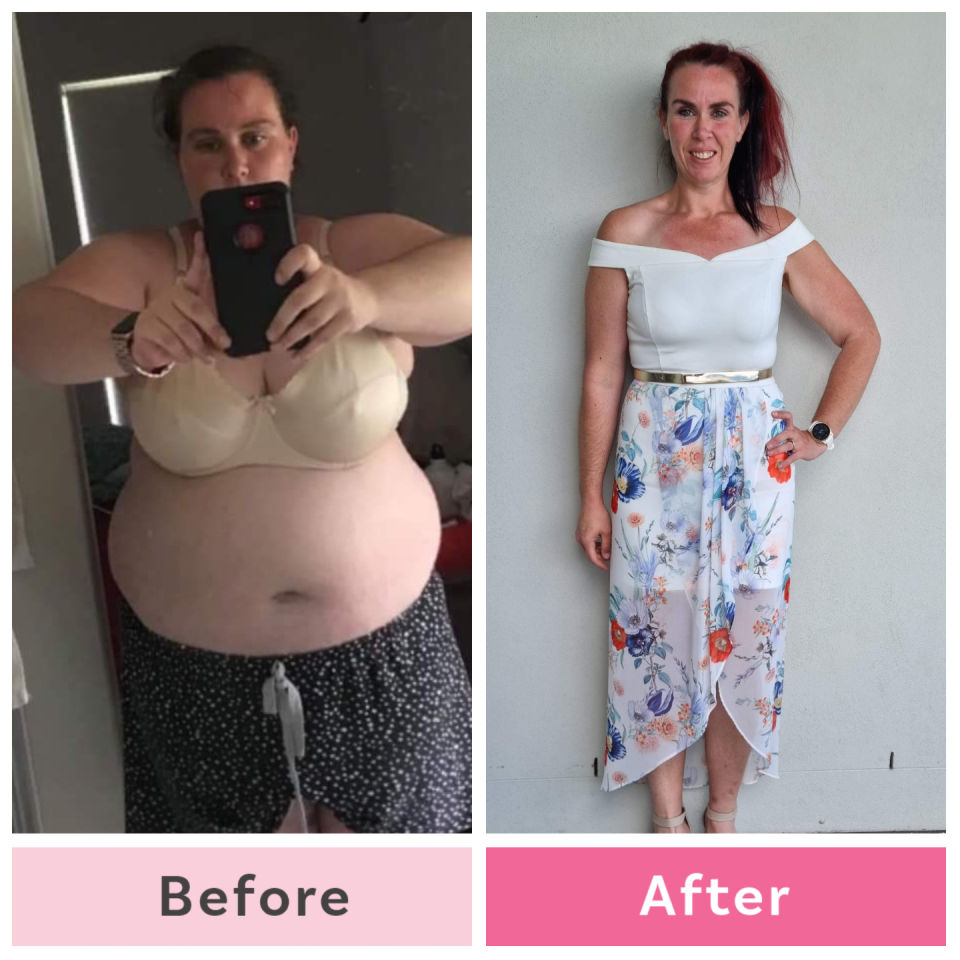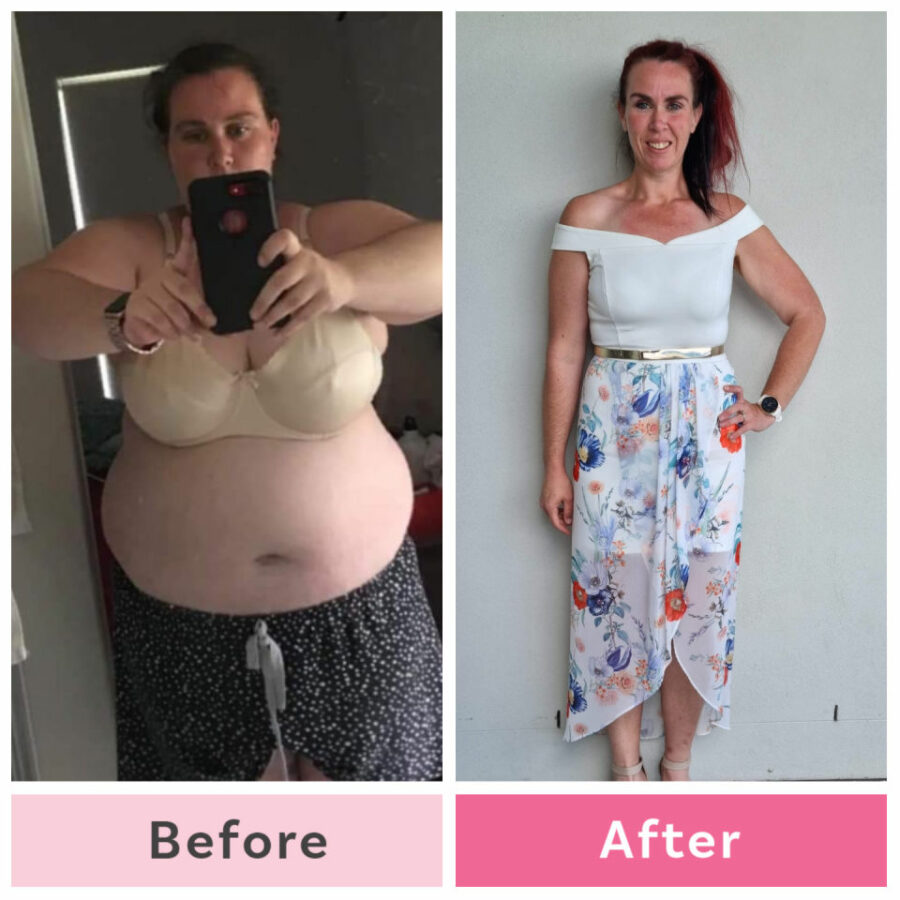 Chelsea's incredible story
Chelsea says  she is now saving around $150 a week, as she's no longer buying takeaway, she's cooking for her family of six.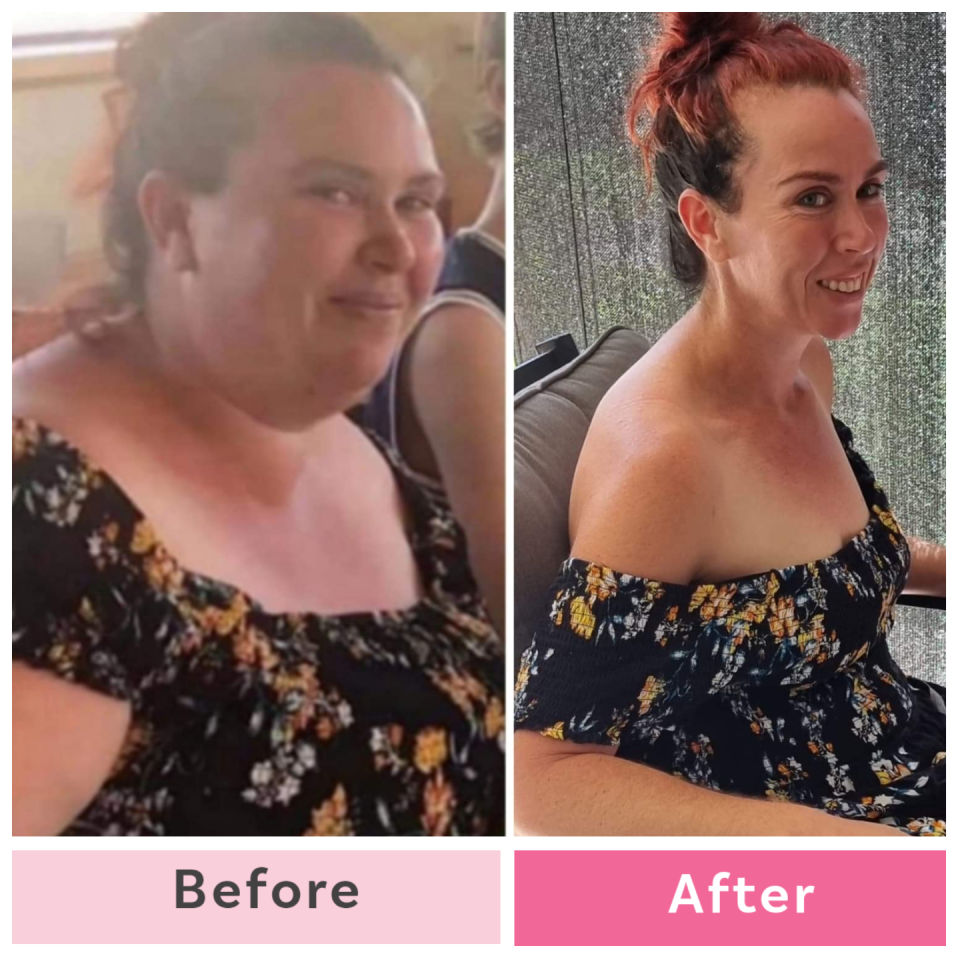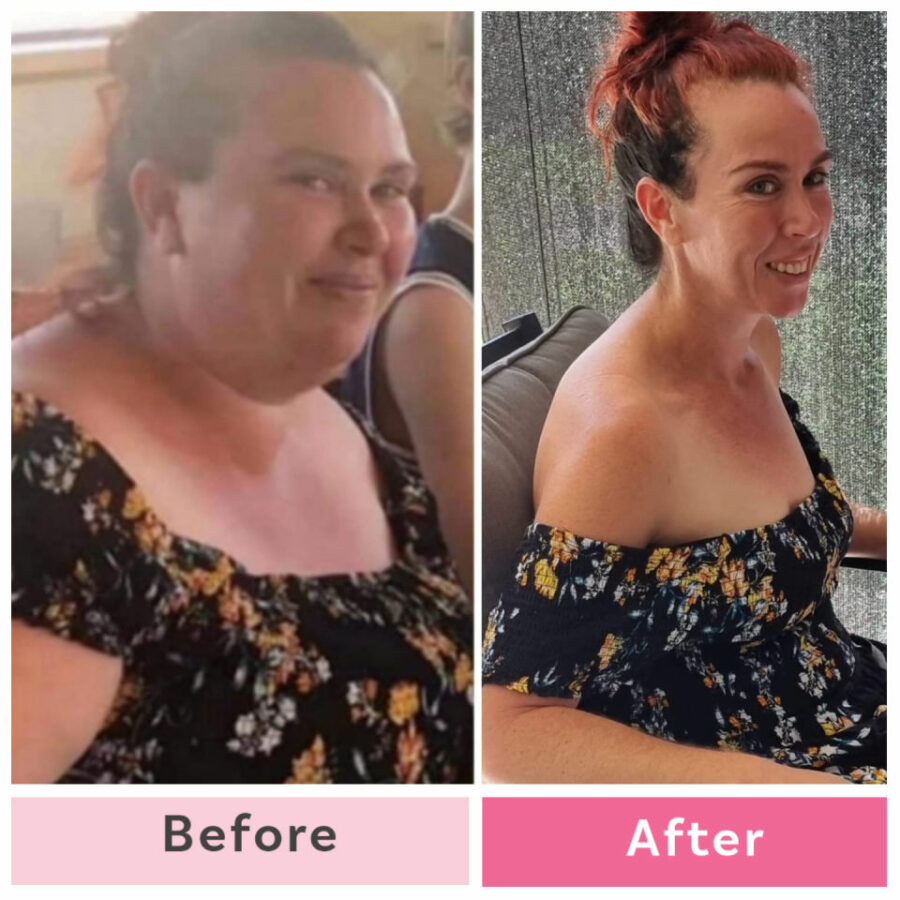 "I signed up to The Healthy Mummy while I was scrolling through Facebook. I saw a picture of myself posted by a friend and was like 'is that me?' I didn't even recognise who I had become," she says.
"I knew then I needed to make a change. I had thyroid issues while being overweight which have now resolved.
"I'm the healthiest I've ever been in my life. I went from a couch potato to a ultra runner of 50km in just a year and a half.
"I had an ankle injury in 2021 which resulted on no exercise at all for eight weeks, that was tough but I proved to myself that I could maintain my weight even when I just focused on food."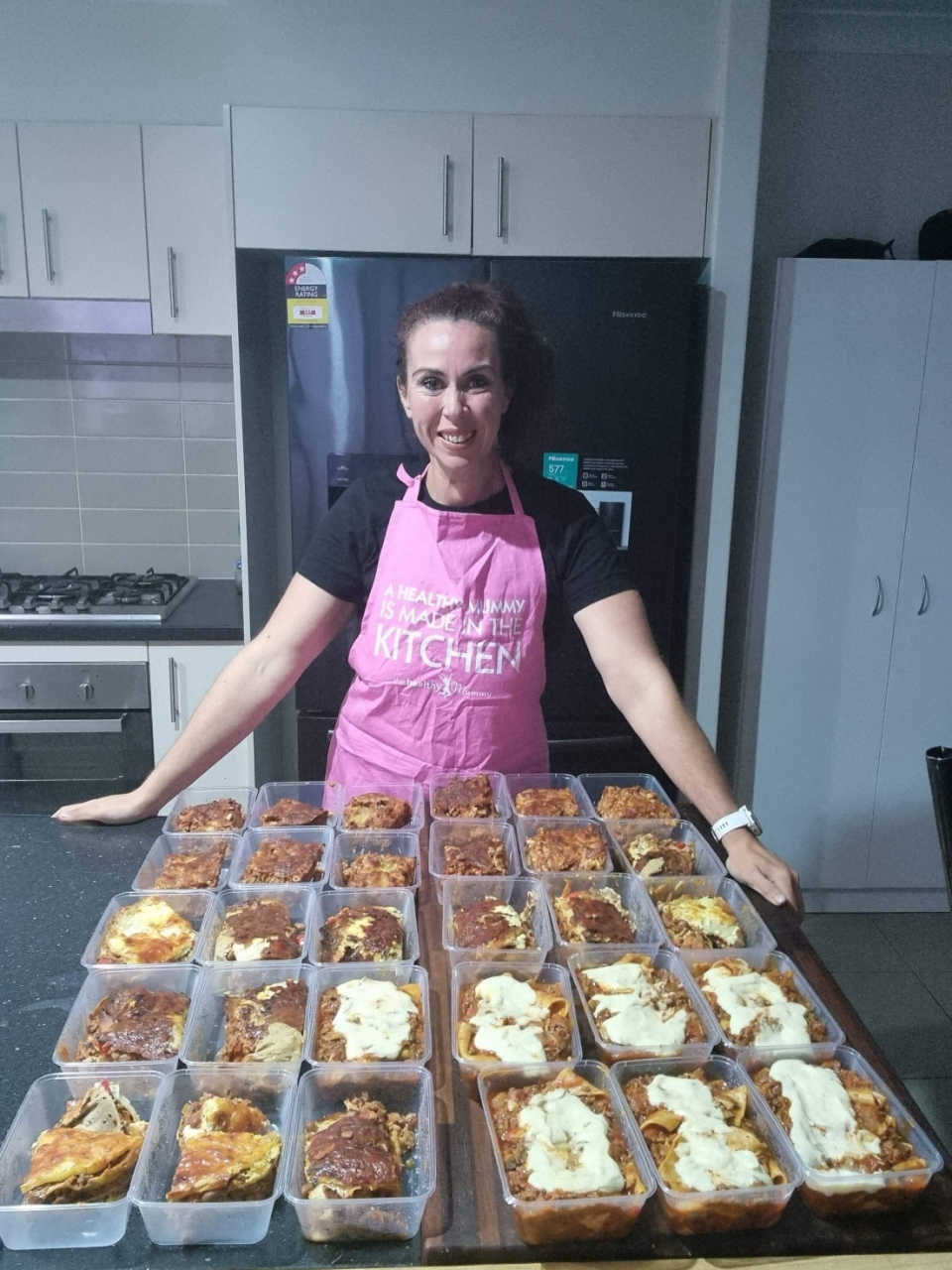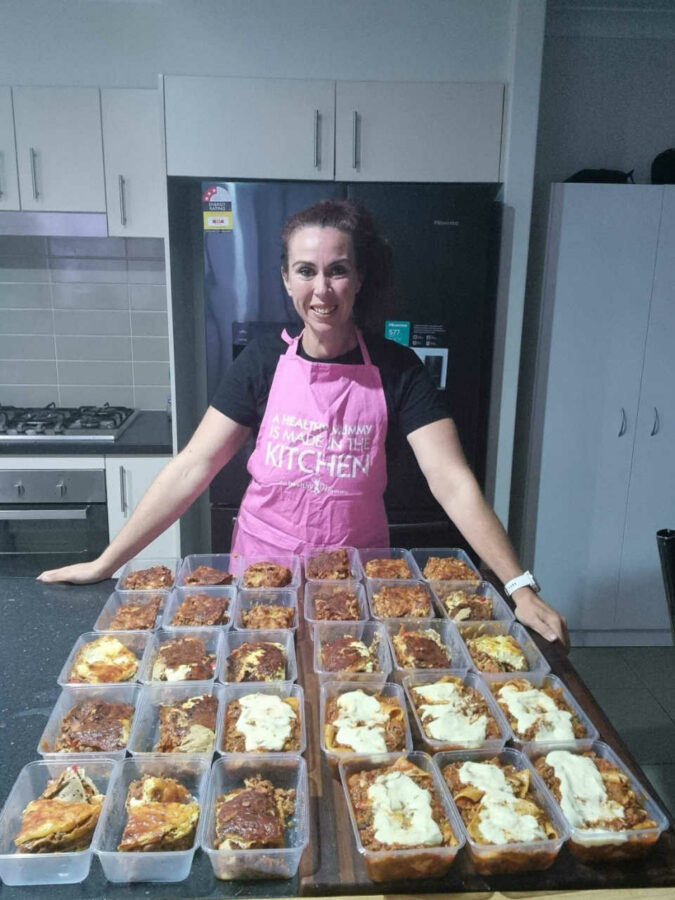 Chelsea's three tips for success:
Keep it simple with small changes for a long term sustainable lifestyle…
Everyday is a new day reset and remember it's about the choices we make next….
The mindset section of the app will change your life and teach you lifelong skills to feel fabulous in your new life.
Shop from your pantry, make meals that use similar ingredients and have a meat free meal.
Find an exercise you love. Do it because you enjoy it not to punish yourself and remember if your food is on point trust the process
One step at a time take a chance and change your life today, because in 12 months from now you will look back and wonder why you didn't!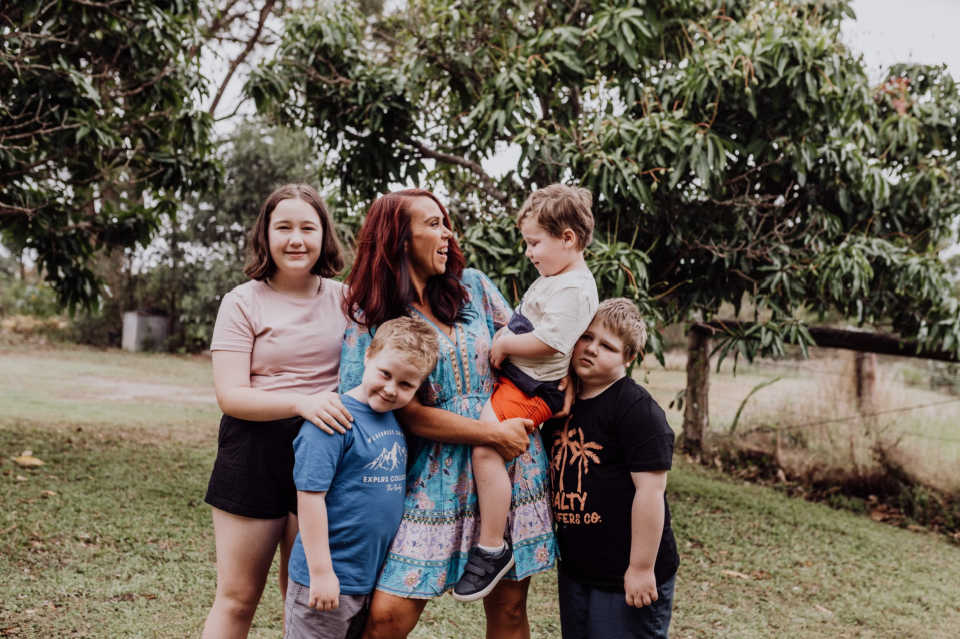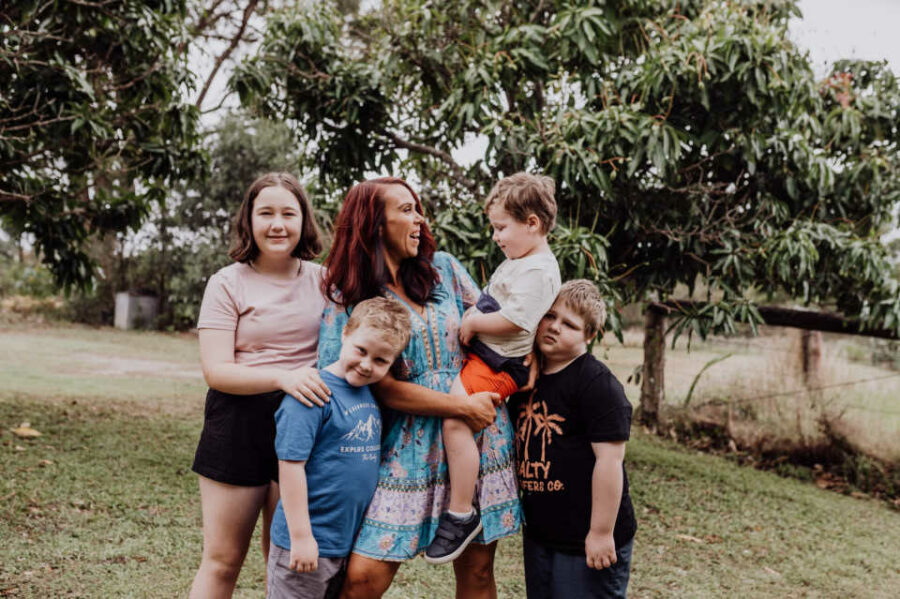 Chelsea has also recruited her hubby to join her healthier lifestyle…
Check out this article of Chelsea that appeared in That's Life magazine in 2019…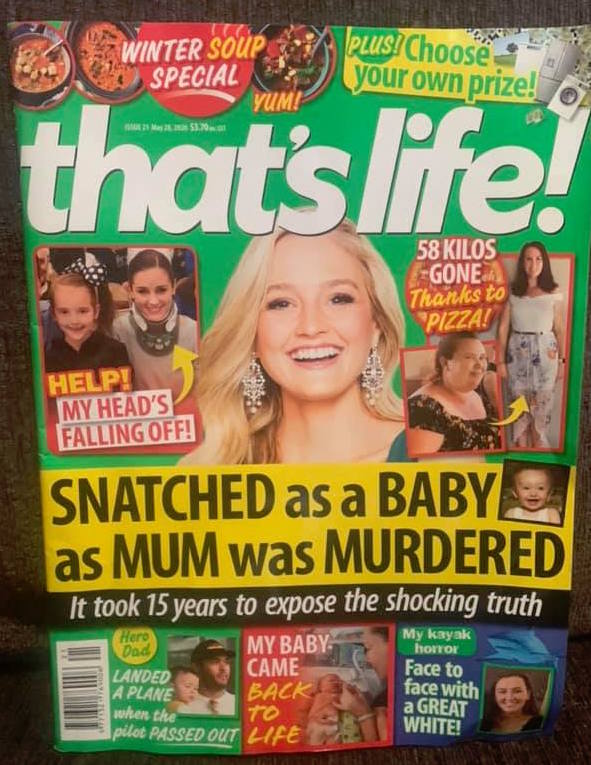 Back then, Chelsea and her partner had lost an incredible 65 kilos between them in just eight months on the 28 Day Weight Loss Challenge.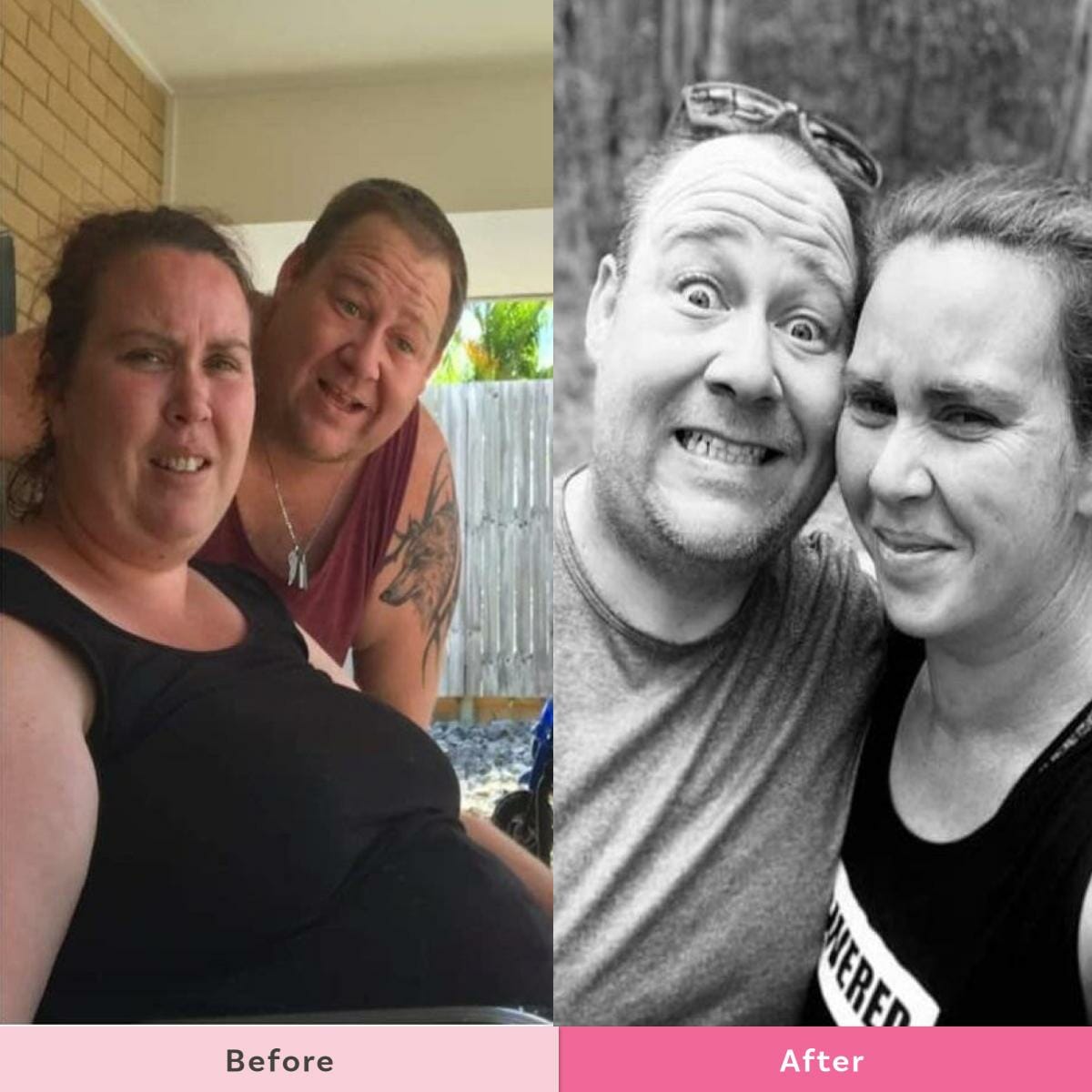 This amazing couple, Chelsea and Andrew, started their Healthy Mummy journey in March 2019, and by November 2019, they had lost 65kg between them!
Chelsea's story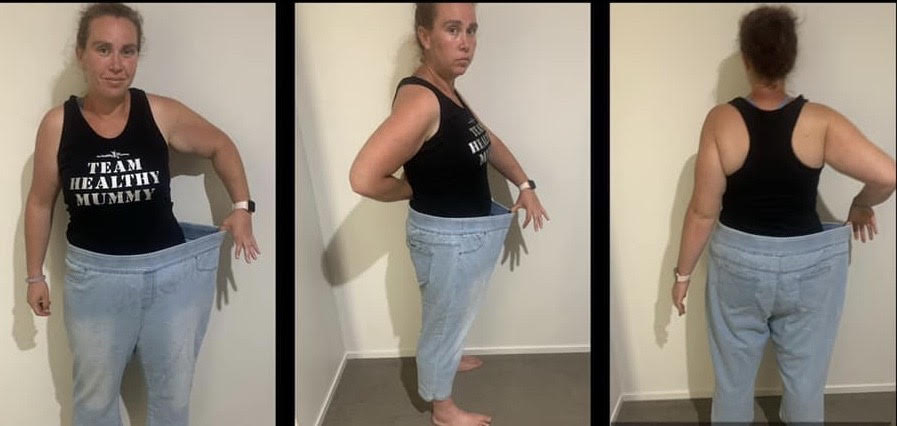 "The Healthy Mummy isn't just for mums, it can be for everyone."
"It has completely changed not only my life but my partner's too," she says. "I am so very grateful for The Healthy Mummy because a picture says 1000 words.
"That is the happiness we both now have and the extra energy we have."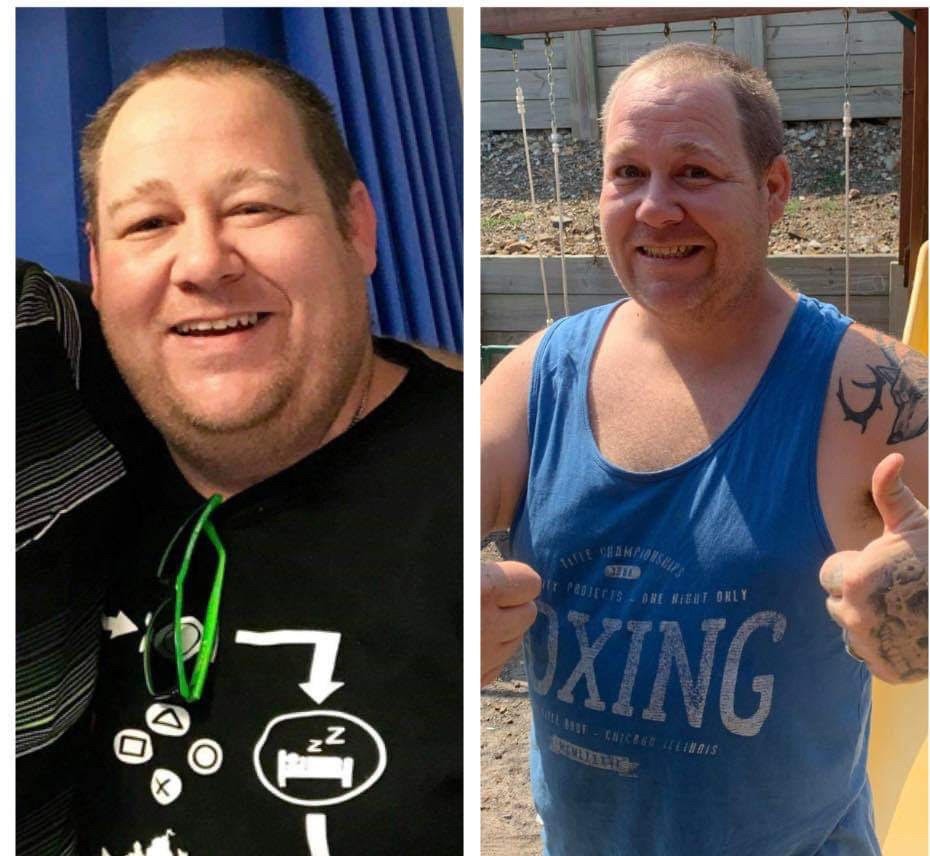 Andrew's story
Andrew suffers from diabetes, high cholesterol and metabolic syndrome, which he has tests for every three months to see how he is going.
After starting on the 28 Day Weight Loss Challenge he has cut his diabetes medication down to one tablet instead of two, and his high cholesterol medication has gone from 40mg down to 10mg.
Chelsea shares, "Andrew started his journey because I myself needed to lose weight and he was happy to support me in any way he could.
"He suffers from bulging disks in his back and has Sherman's disease in his back which restricts him from exercise but he does his best when he can."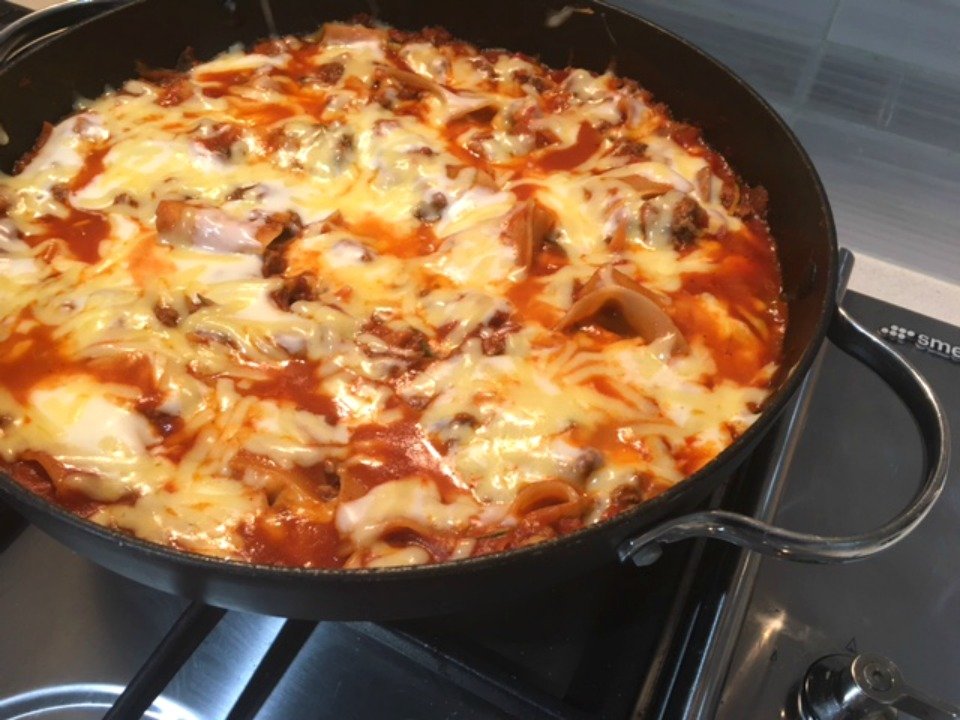 Chelsea and Andrew's favourite Healthy Mummy recipes
Easy chicken curry
Choc lava mud cake
Banana Cinnamon & oat muffins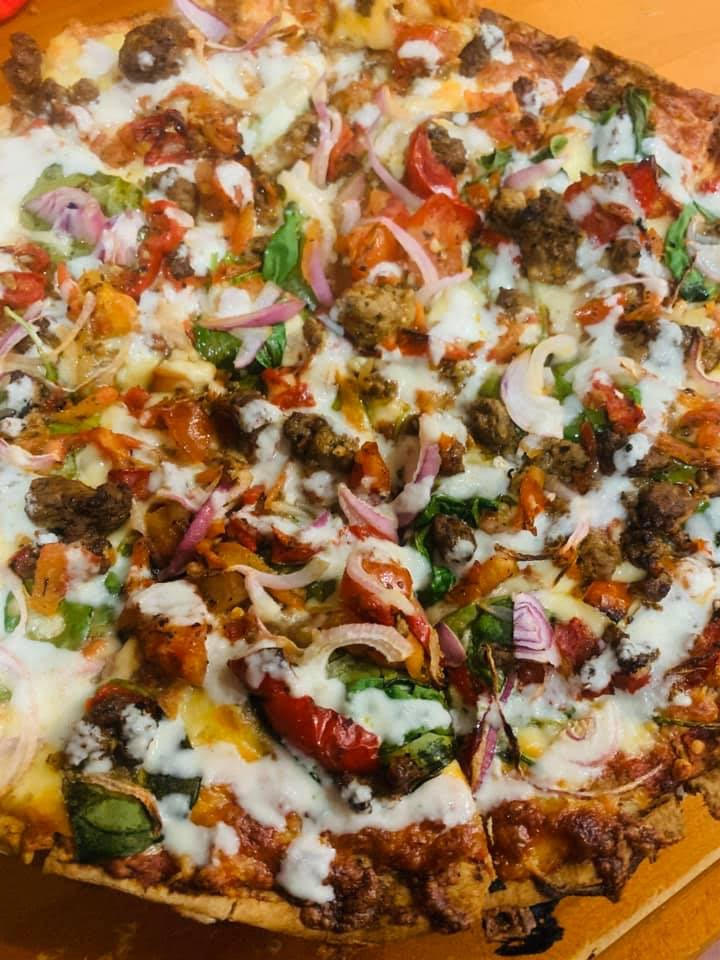 All these recipes and many more are available on the 28 Day Weight Loss Challenge HERE.
Andrew and Chelsea both have a Healthy Mummy Smoothie, iced mocha, every day for breakfast, and occasionally a fruit smoothie for lunch or dinner.
"I'm so proud of him and I'm so thankful to have such an amazing partner that is supportive of my journey," says Chelsea.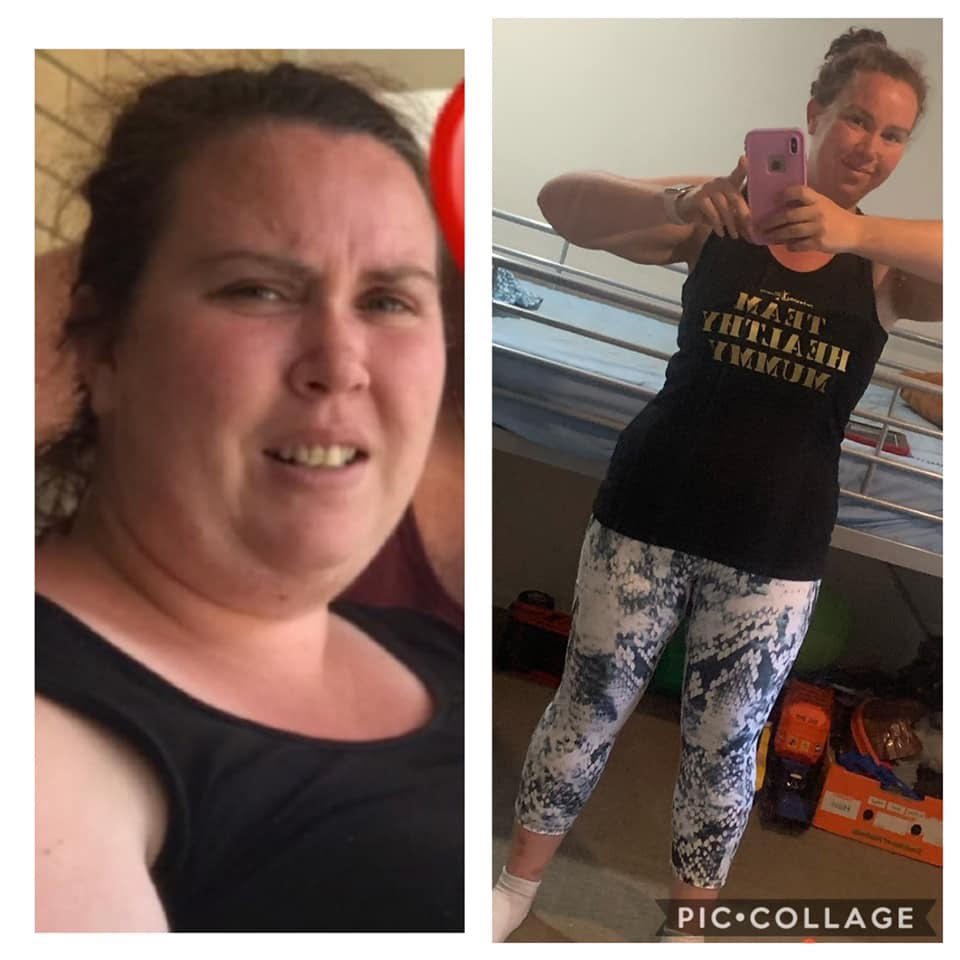 The mum-of-four adds, "Andrew's goals are to lose more kilos and just be happy and healthy. He is at a happy range that he is comfortable with but is continuing using The Healthy Mummy for me as a lifestyle.
"He loves that our food is always different and far from what it used to be being the same food all the time."
15 FAKEAWAY recipes that will help you LOSE WEIGHT and SAVE money!
Join Chelsea and Andrew on the 28 Day Weight Loss Challenge
The no.1 mums only health, fitness & weight loss program – 28 Day Weight Loss Challenge
It's like a PT, Coach, Nutritionist & Chef – ALL IN YOUR POCKET – with EASY to follow food & fitness plans