Healthy wife means a healthy life!
How this Healthy Mummy and Healthy Daddy duo have improved their health together.
"Having the wife looking after herself, she is also looking after me!" says Sandy husband of Healthy Mummy community member, Bridget.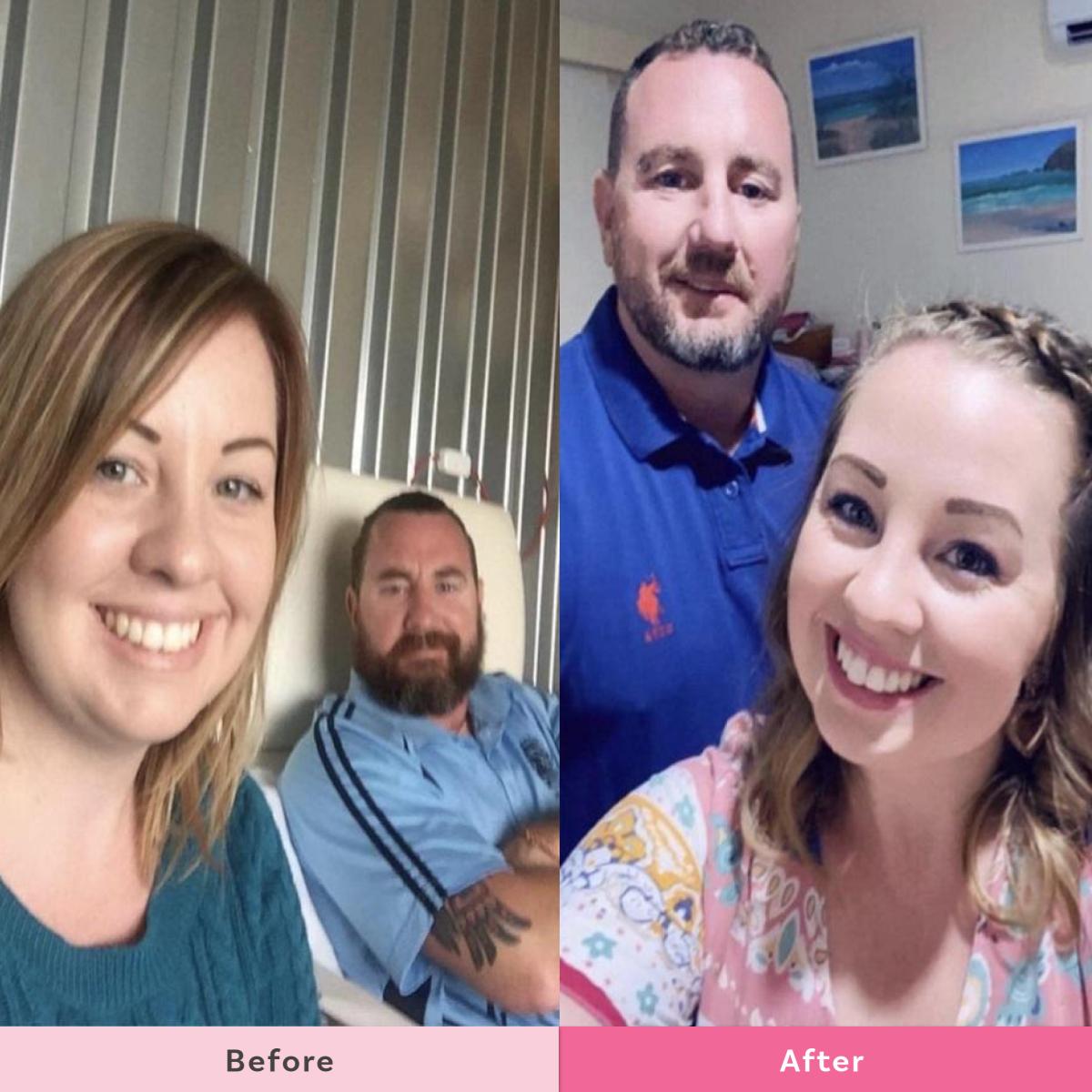 This Healthy Mummy couple improved their health TOGETHER!
Bridget, 31, and Sandy, 43, from Hervey Bay QLD with their 8 years old son, share their journey on The Healthy Mummy.
Bridget Finlayson has lost 15 kilos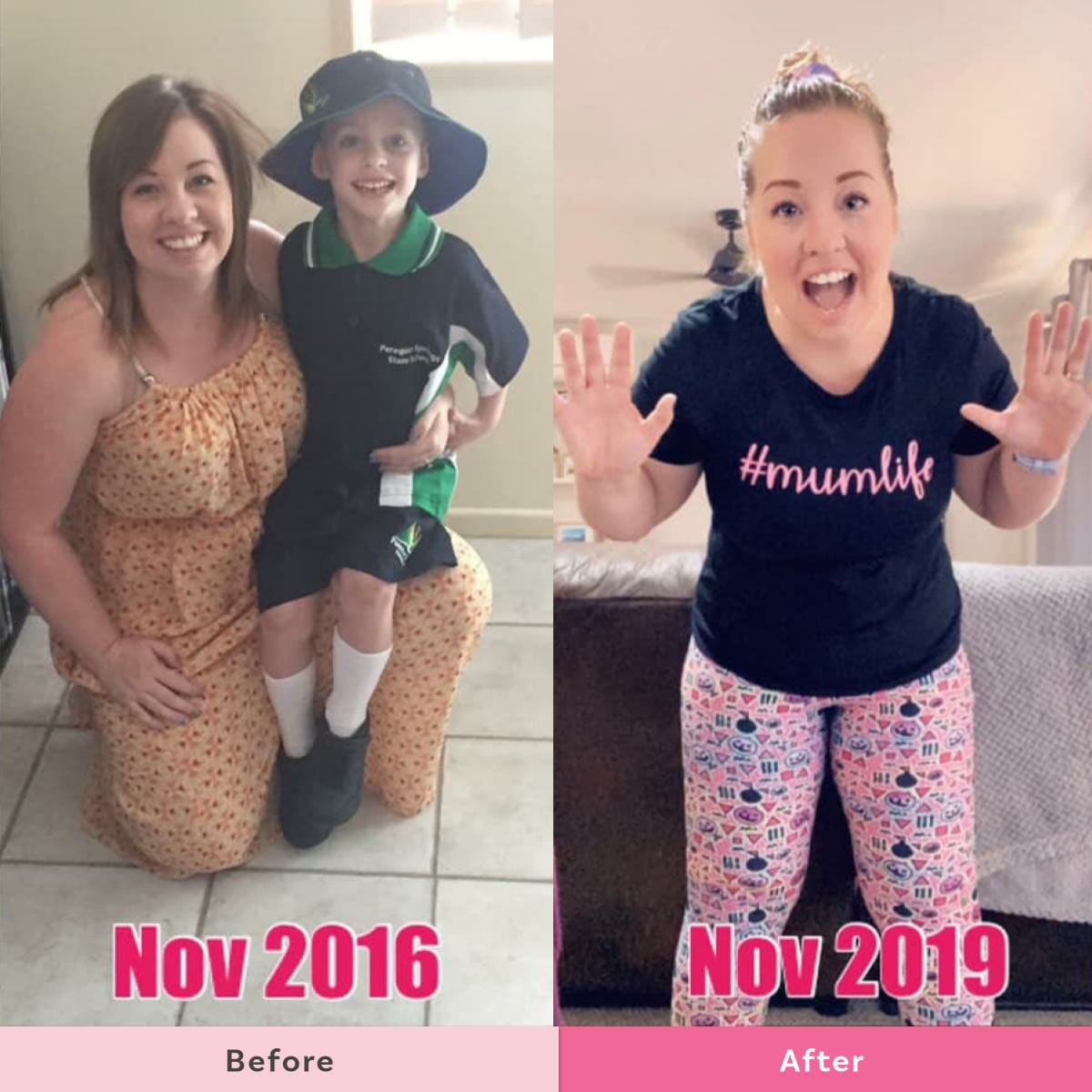 Bridget has been following the 28 Day Weight Loss Challenge for nearly 3 years now.
Bridget shares, "When I first found the Healthy Mummy I lost 15 kilos in around 8 months. I did keep that off for quite a while but due to mental health conditions and medications, I had put quite a bit back on over the last 2 years. After changing medication and strictly following the Healthy Mummy 28 Day Weight Loss Challenge meal plans and daily exercises I have lost 3 kilos in the last 2 months and that is a really great achievement for me.
"Before I found The Healthy Mummy I would get puffed just walking a few metres, now I do at least 10000 steps a day and still have enough energy to do my Healthy Mummy 28 Day Weight Loss Challenge exercises.
"I also find that the positivity of the Healthy Mummy really helps me to stay positive myself.
"I suffer from severe anxiety and depression and it got to the point where I couldn't leave the house. After seeing some other amazing ladies get outside and go for walks I started to do this as well and have noticed that my mood has definitely lifted since then. I was also having issues with my cholesterol and also had fatty liver issues which have completely gone away thanks to me eating much healthier food.
"I'm a Healthy Mummy Lifetime member now and I love the 28 Day Weight Loss Challenge so much, it helps me to stay accountable and motivates me to push myself. I love pretty much having a personal trainer in my pocket.
"There are so many delicious recipes and I love the daily exercise videos and the workout library. I've also started to do Mindpower program every day and am finding it really helpful and it's great to learn new tools to stay on track."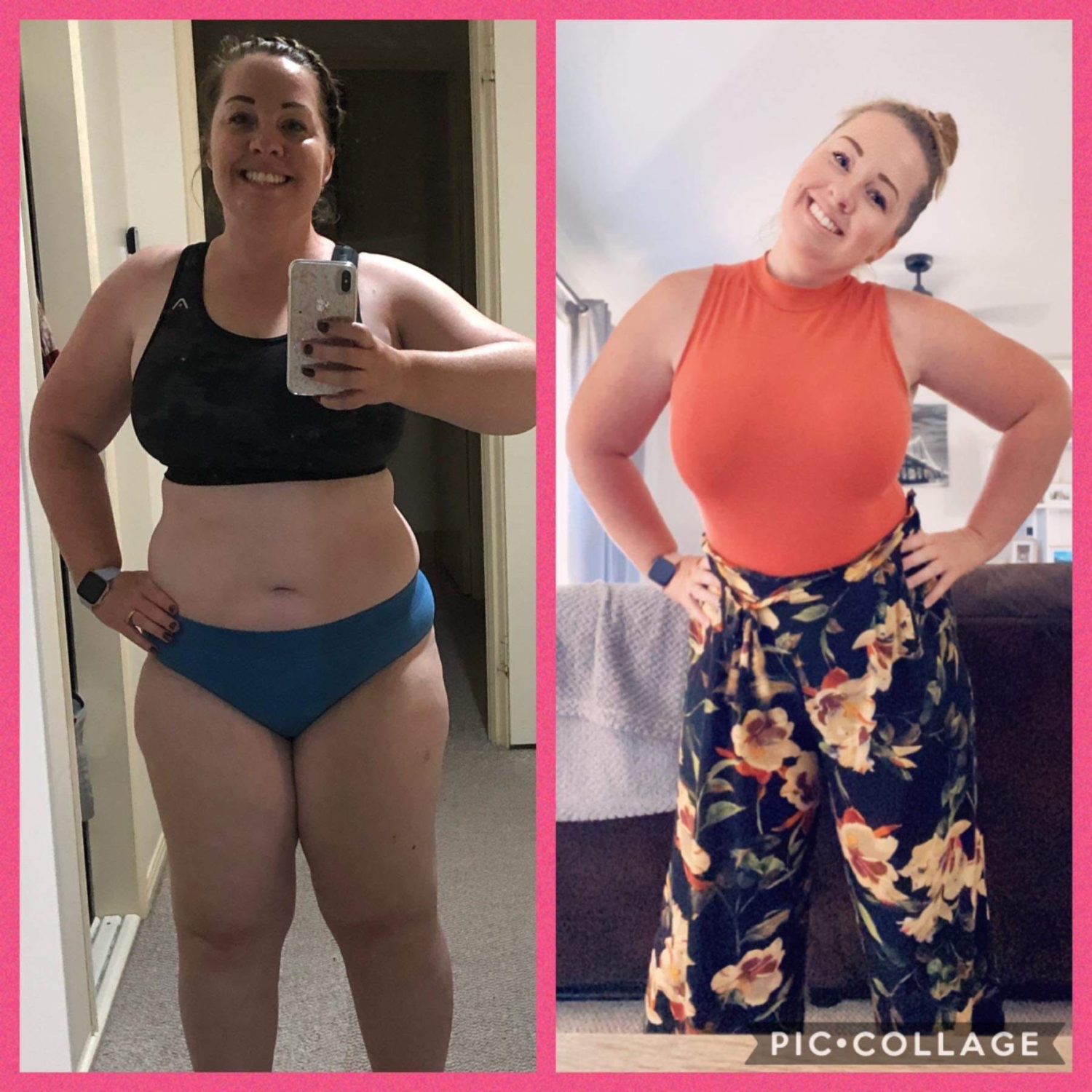 Bridget's favourite Healthy Mummy recipes:
Some of my favourite Healthy Mummy meals would have to be:
Chicken Power Bowl
One-pan BLT Salad
Maple Syrup and Bacon Crumpet
Microwave Baked Berry Oatmeal
Favourite Snacks:
All these recipes and more are available on the 28 Day Weight Loss Challenge.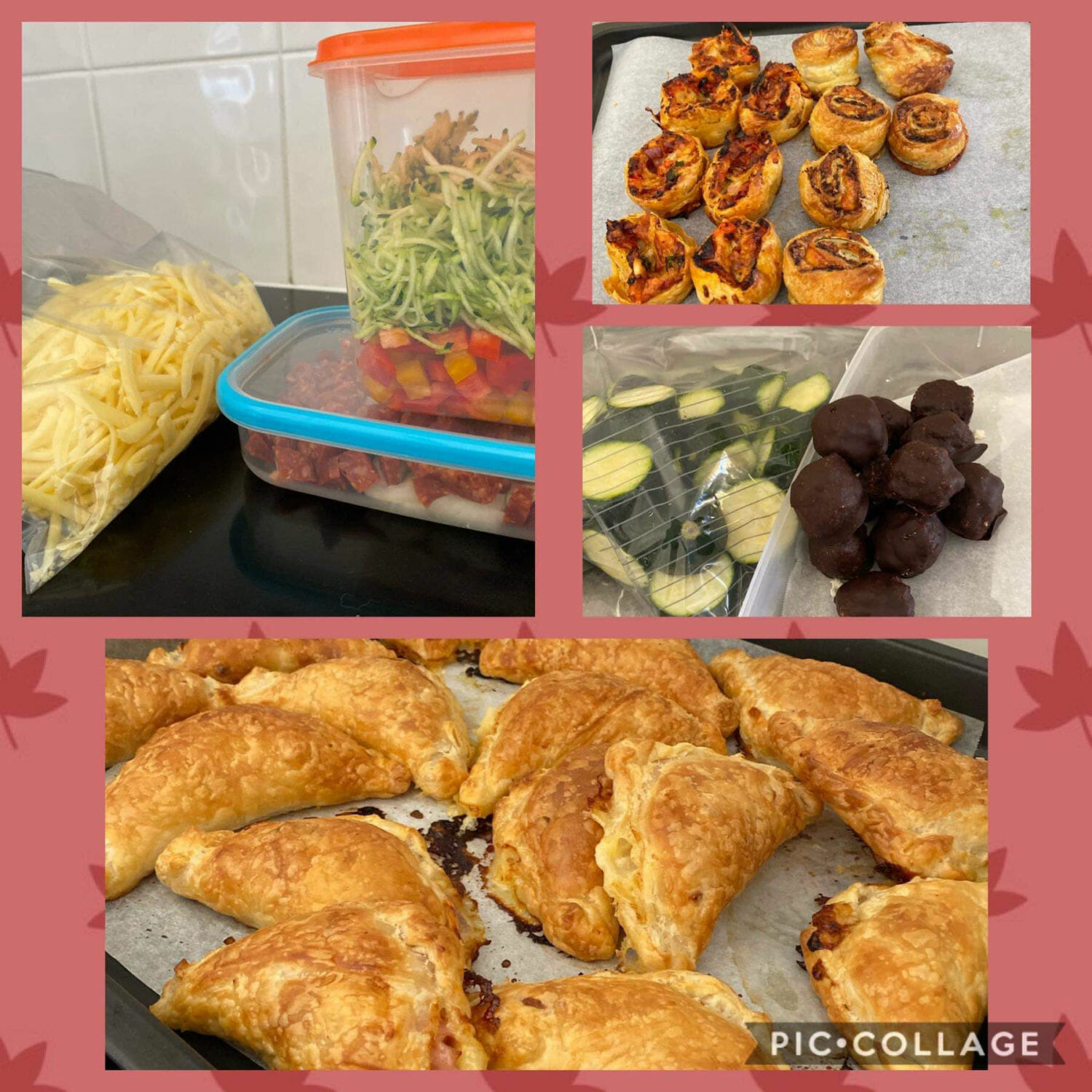 Bridget's 3 tips for success:
Don't let negativity or setbacks control your journey
Eat to your target calories
Celebrate your achievements with non-food related rewards
Bridget's motivation tips:
Go back and look at your goals and your WHY!!
Go onto the Healthy Mummy Facebook group and read some posts, positivity and seeing how far others have come will fuel your fire.
Look at your first measurements or before photos and see how far you have already come.
Bridget adds, "The Healthy Mummy Community brightens my day every single day with the positivity and inspiring stories from amazing ladies all over Aus and NZ. It's given me more confidence to share my story and a voice to let other mums know it's ok to struggle and they aren't alone. I've also made some amazing friends from all over Aus."
Husband, Sandy lost 23 kilos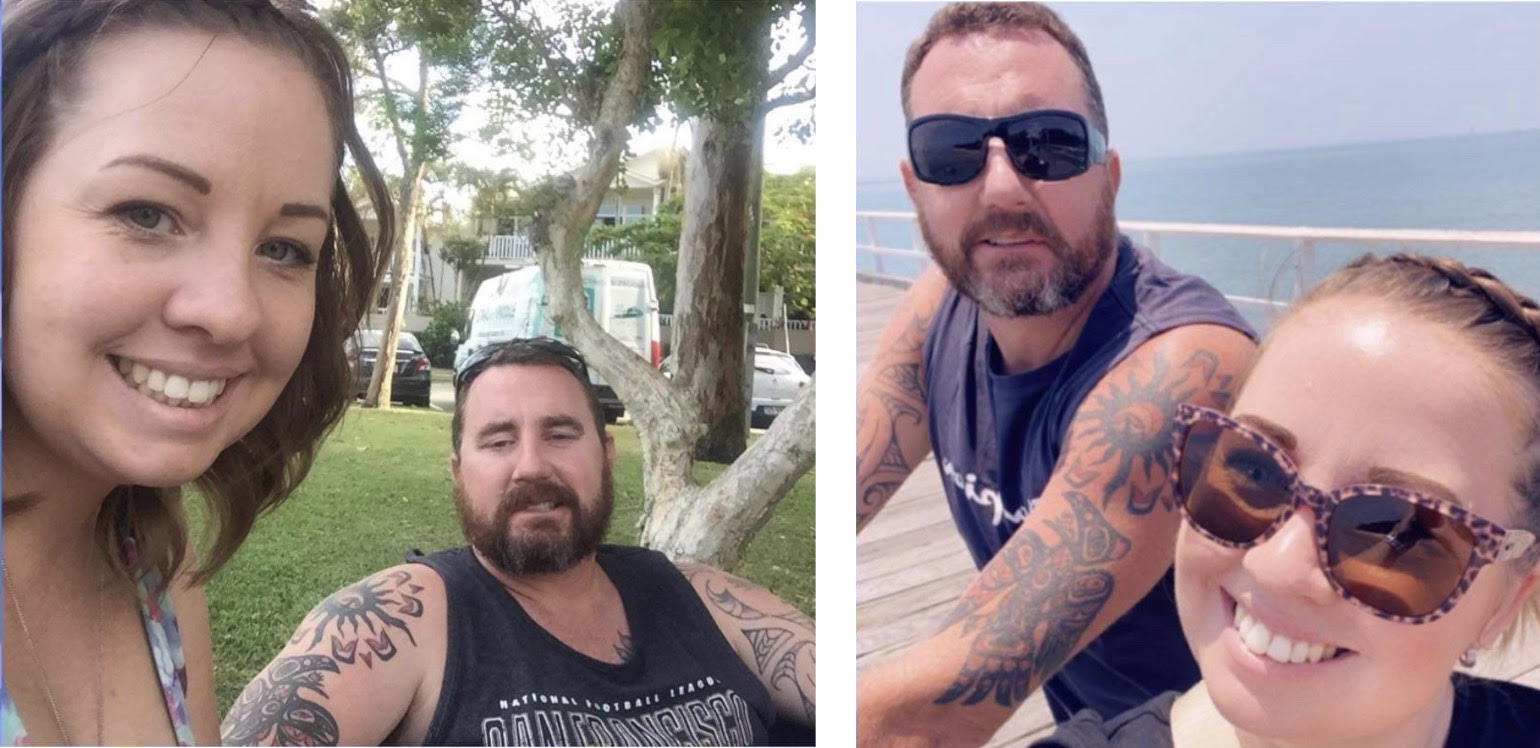 Sandy, 43, initially lost 23 kilos following the Healthy Mummy 28 Day Weight Loss Challenge in 2017. He started at 108 kilos and got down to 85 kilos. Sandy suffers a medical condition that has made it very difficult for him to exercise and he is currently sitting at 95 kilos.
Bridget shares, "He is slowly losing some weight again now due to changes in diet and walking more.
"He suffers from chronic pain due to Autoimmune Diseases, losing weight has helped to ease daily pain a little and the Healthy Mummy Smoothies don't aggravate his inflammation. He said he feels better in himself for taking this journey with me."
How Sandy got started on The Healthy Mummy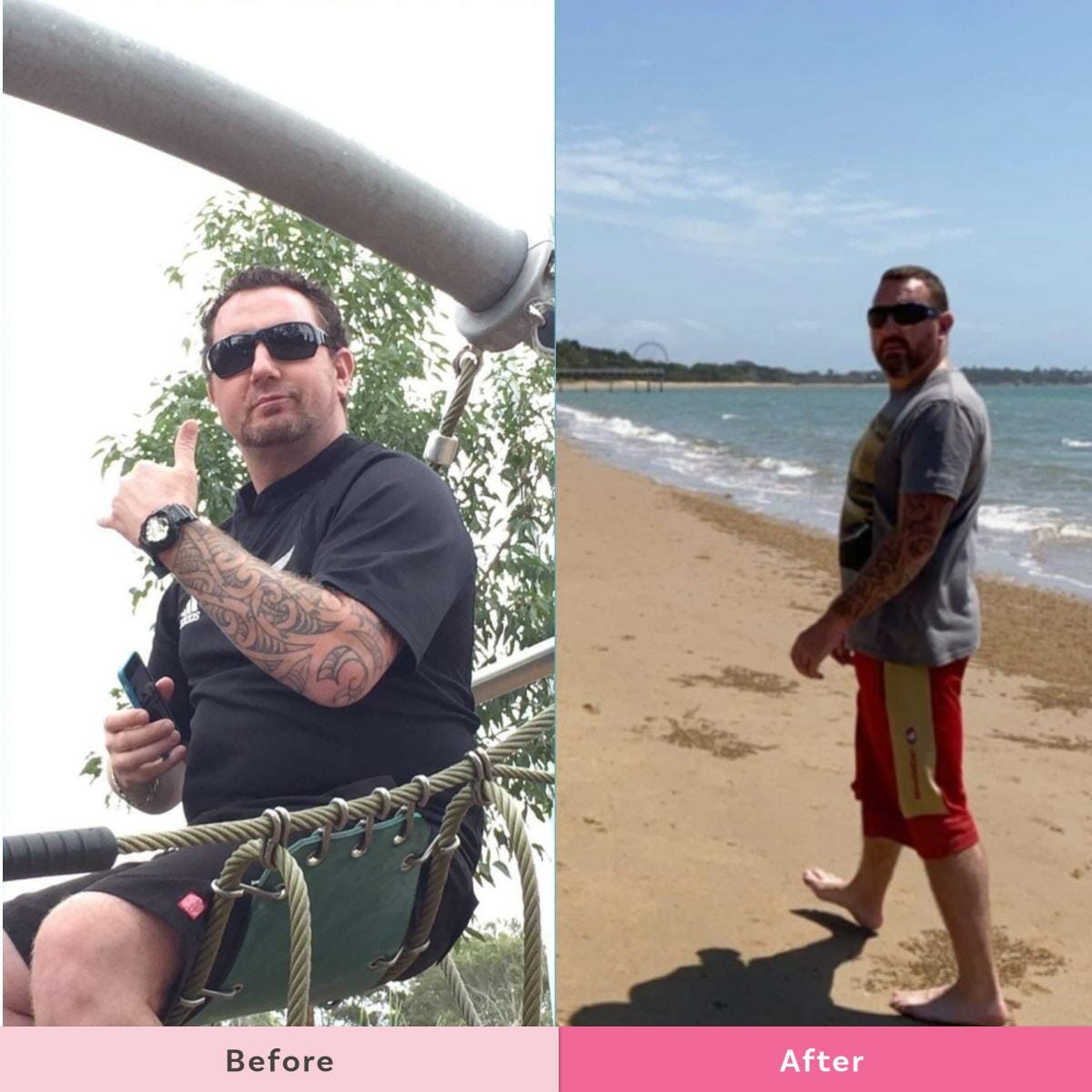 "You're going to do this with me", said Bridget laughing.
Sandy says, "I'm doing this to help with my weight and chronic illness, also to support my wife as she is on her journey too."
Sandy's favourite Healthy Mummy recipes:
Creamy mushroom and bacon ravioli
One Pan Chicken BLT Salad
Ham and Brie Pithiviers
Sandy's 3 motivation tips:
Just keep on keeping on, it is a journey, there might be days/weeks that are more difficult than others, but I always have her back.
Don't be too harsh on yourself if you slip up. We are there for each other no matter what!
Every woman is beautiful in their own way, that sometimes you don't see for yourself, but, doing Healthy Mummy for you and finding beauty in yourself just adds to you being the awesome woman you are.
Never give in. Never give up!!!
Sandy's goals:
"I want to get down another 10 kilos and maintain weight, but be able to improve my fitness in addition.
"The Autoimmune diseases I have are tough on my body, but having the wife looking after herself, she is also looking after me too! It's a long journey, but the destination will be well worth all the work."
Join Sandy and Bridget on the 28 Day Weight Loss Challenge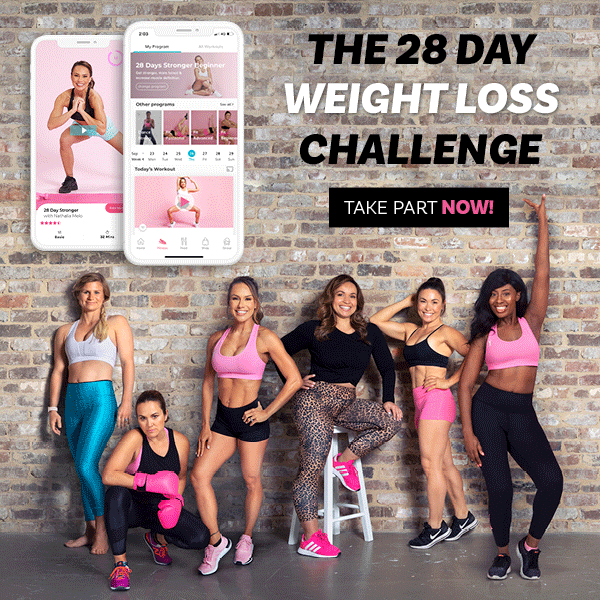 The 28 Day Weight Loss Challenge is the only 5 star rated app with over 1.6k reviews in 8 weeks!!
You get unrestricted access to :
● Nutritionist & chef designed weekly meal plans
● Personal Trainer crafted At-home workouts- 28 minutes and under
● Daily Motivation from My Coach
● Personalised Shopping lists to make life easy
● Over 4,000 healthy and delicious recipes at your fingertips
● REAL TIME support from The Healthy Mummy Team and OVER 200,000 other mums