Healthy Pregnancy Mexican Lasagne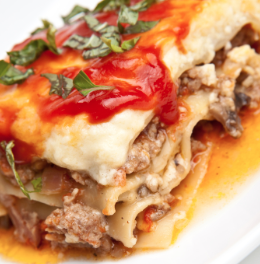 A delicious healthy pregnancy recipe is this healthy option for a Mexican Style Lasagna, that is great when following a healthy pregnancy eating plan.
This is a great recipe for a dinner party – and your guests don't need to know it's healthy!
Try serving it with light sour cream, or a simple guacamole of avocado mashed up with lemon/lime juice and salt and pepper.
On the side you could serve a colourful salad of iceberg lettuce, diced tomato, diced red onion, diced red and yellow capsicum, grated carrot and cucumber.
This tastes even better the next day so it can be prepared ahead of time. It also freezes well if there are any leftovers which makes it great to add to the healthy pregnancy recipe list so you have healthy meals in the freezer when your baby is born. Another delicious beef mince recipe!
Ingredients:
400g premium beef mince
410g can of salt reduced red kidney beans, drained and rinsed well
2 medium carrots, grated
2 medium onions, finely diced
1 red capsicum, finely chopped
400g can salt reduced diced tomatoes
35g sachet salt reduced taco seasoning
5 x wholegrain wraps/tortillas
1/2 cup sour cream
1/2 cup cheddar cheese, grated.
Method:
Preheat your oven to 180C.
Heat a non-stick frying pan over medium-high heat.
Sauté onion for a couple of minutes, then add 1 tbsp water (this takes away the need for any added oil) and cook until the onion is soft and translucent, and water has evaporated.
Increase the heat to high and add the mince.
Cook, stirring, until there are no lumps and mince is brown.
Add grated carrot, chopped capsicum, red kidney beans, diced tomatoes and taco seasoning. Stir and then simmer for 10-15 minutes until mixture has thickened.
Lightly spray an oven safe dish with cooking spray.
Layer the dish with 2 x tortillas, then half of the meat mixture, 1 x tortilla, the remaining meat mixture, 2 more tortillas, then sour cream. Sprinkle the cheese over the top.
Cook for 30-40 minutes, or until golden brown.
Serves: 4. Calories per serve: 575
Click here to visit our pregnancy products shop.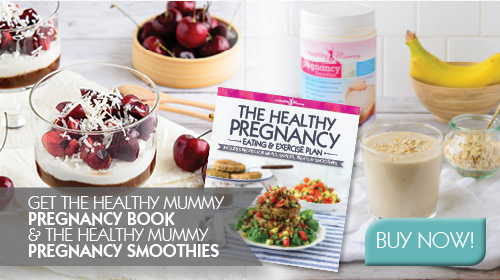 Disclaimer: Always speak to your doctor before changing your diet,taking any supplements or undertaking any exercise program in pregnancy. The information on this site is for reference only and is not medical advice and should not be treated as such, and is not intended in any way as a substitute for professional medical advice..
Our plans promote a health weight gain in pregnancy to benefit the mother & baby and you can read more on this here 
The owners of The Healthy Mummy do not make any representations or warranties, express or implied and shall have no liability or responsibility to any person or entity with respect to any loss or damage caused or alleged to be caused directly or indirectly by the information contained herein and nothing in this disclaimer will limit or exclude any liability for death or personal injury resulting from negligence, limit or exclude any liability for fraud or fraudulent misrepresentation, limit any liabilities in any way that is not permitted under applicable law or exclude any liabilities that may not be excluded under applicable law.