Here's how you can have a healthy Christmas feast
Our Healthy Mummy Team gave single mum Nicole huge early Christmas present when they not only cooked up a slew of meals but a huge healthy Christmas feast. Read how you can make your Christmas healthy with the meals made for this mum and her family.
Not only does Christmas bring about the festive spirit in us all, but it is also the time we often most tempted to throw out our healthy meal plan and just indulge.
Now we're not saying indulging a little isn't good for you but just because it's Christmas doesn't mean you have to throw out your healthy meal plan.
Here at The Healthy Mummy, we believe that moderation is key but also planning and preparing helps to keep anyone on track at any time of the year.
We gave the gift of Christmas to one amazing mum from The Healthy Mummy community, Nicole Harris, which included a delicious and healthy Christmas feast for her family plus a freezer full of other meals and pantry staples.
Check out the Christmas feast below.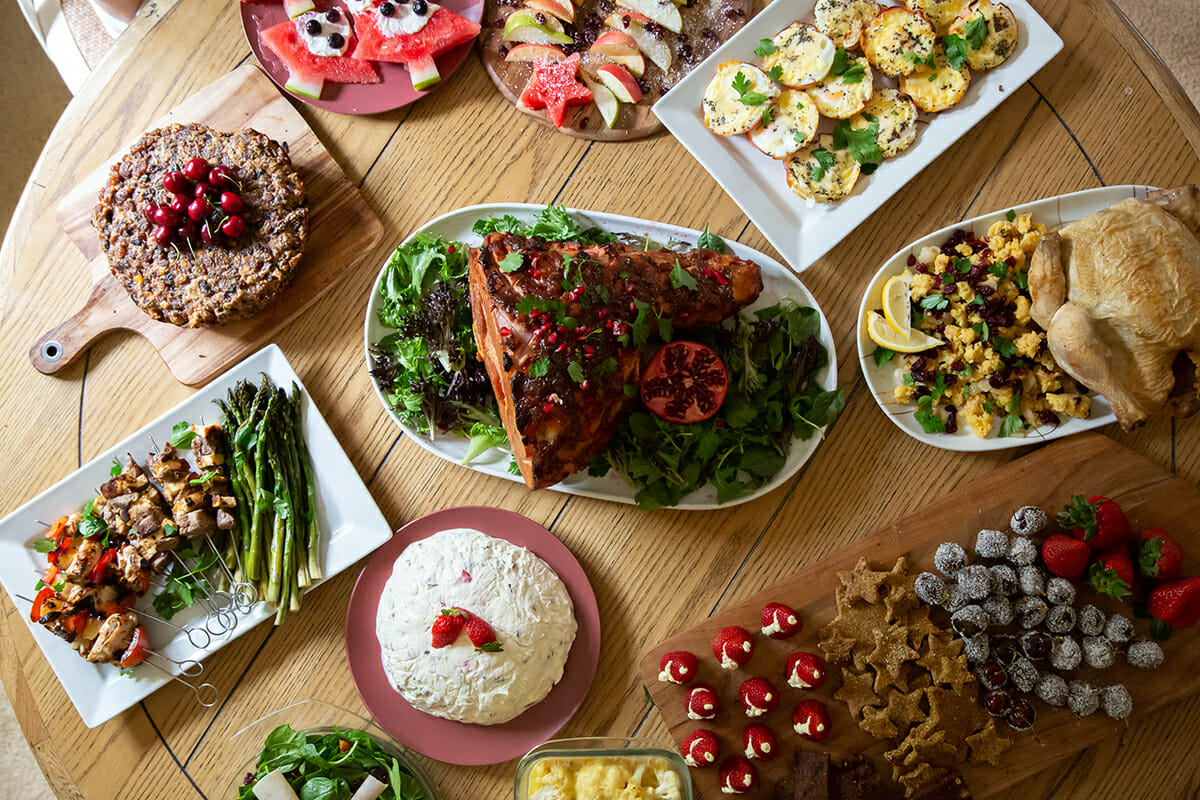 Here are some great healthy options for Christmas time
Our Meal Prep Queen Kaitie Purssell headed to Newcastle to help Nicole cook up not only a healthy Christmas feast but a freezer full of meals and pantry full of staples to help keep this single mum stay on track with her healthy eating.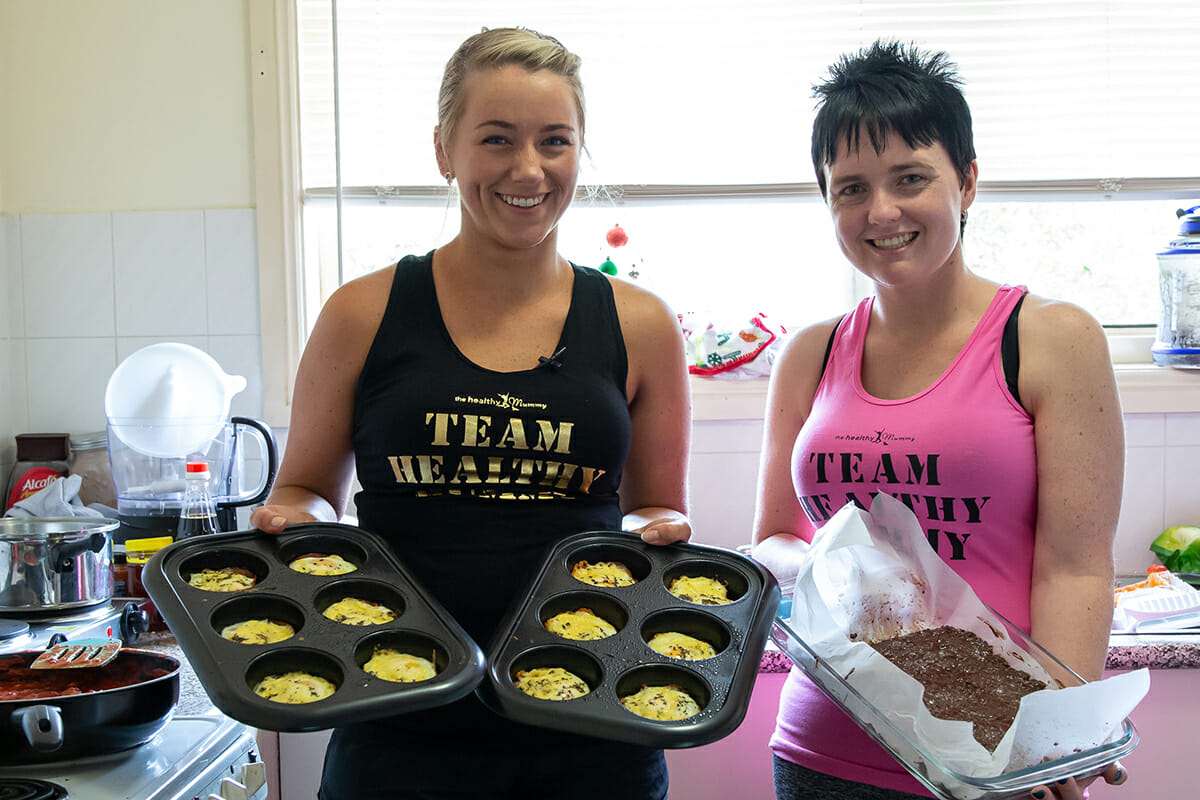 Some sweet treats for dessert
Dessert is everyone's favourite part of any meal but especially Christmas whether you make the Aussie classic Pavlova or a delicious Christmas Cake there is so many delicious desserts to choose from.
Four Ingredient Fruit Cake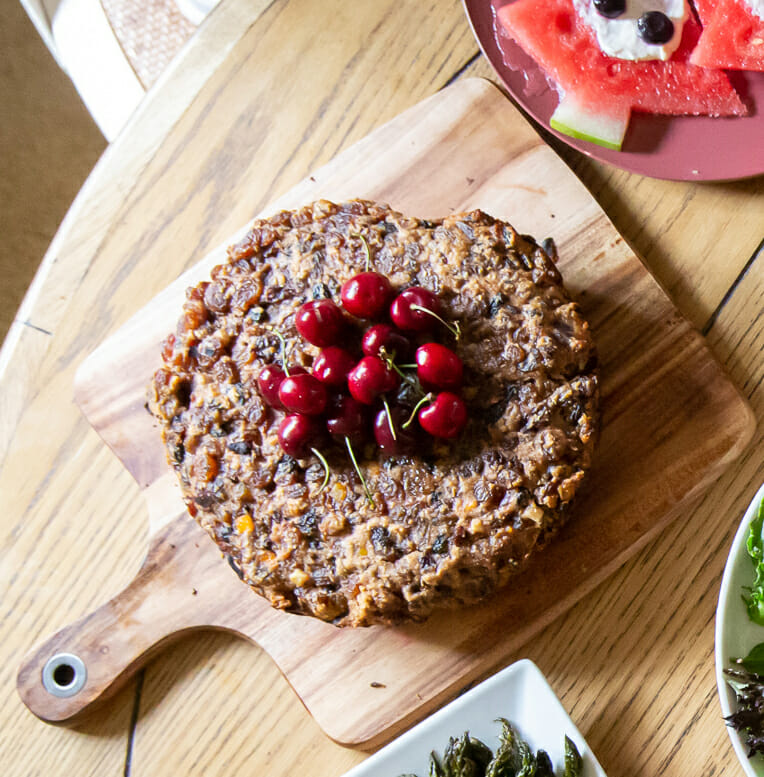 What would a Christmas feast be without fruit cake, and this one has only four ingredients which makes it super easy to make.
This delicious and healthy fruit cake recipe is available in our Christmas Entertaining Cookbook.
Frozen Yoghurt Christmas Pudding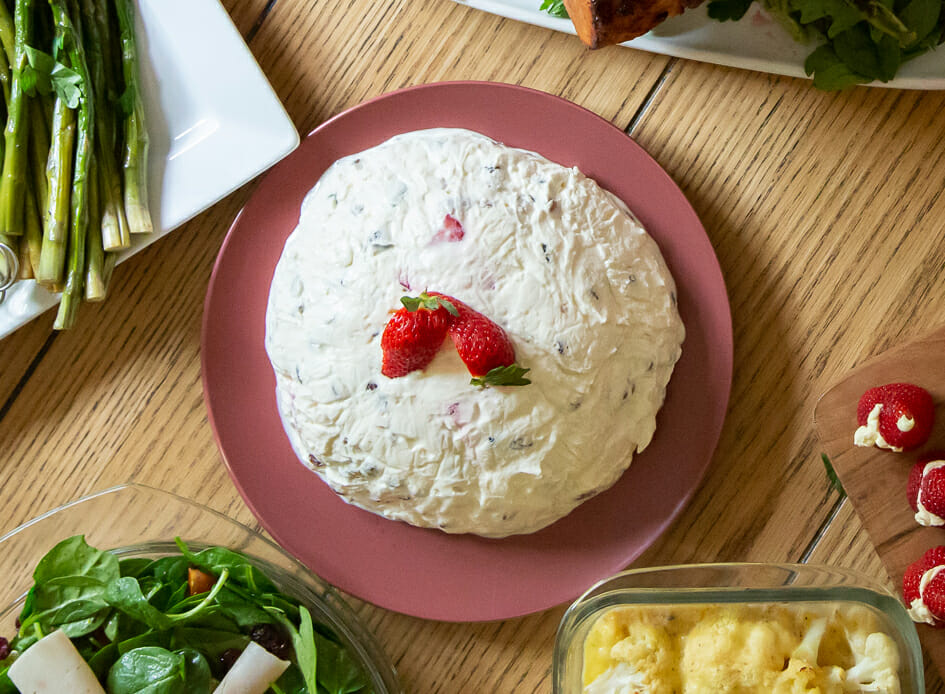 Another Christmas feast staple is a delicious Christmas pudding and this one is just 198 calories!
Try it for yourself by grabbing the recipe here.
Christmas Tree Apple and Pear Platter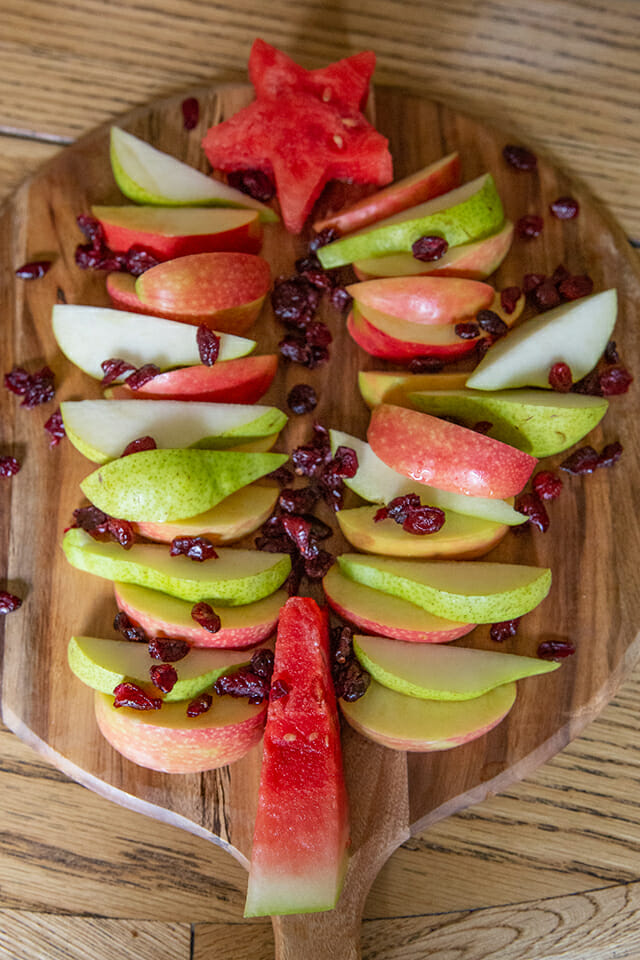 Another thing you are bound to find as part of any Australian Christmas feast is a fruit platter so why not add an extra festive touch by turning it into a Christmas tree.
Plus you can get the kids involved in making this healthy platter.
Grab the recipe as part of our 28 Day Weight Loss Challenge
Healthy and hearty main dishes
Roast Turkey with Pistachio Stuffing and Cranberry Gravy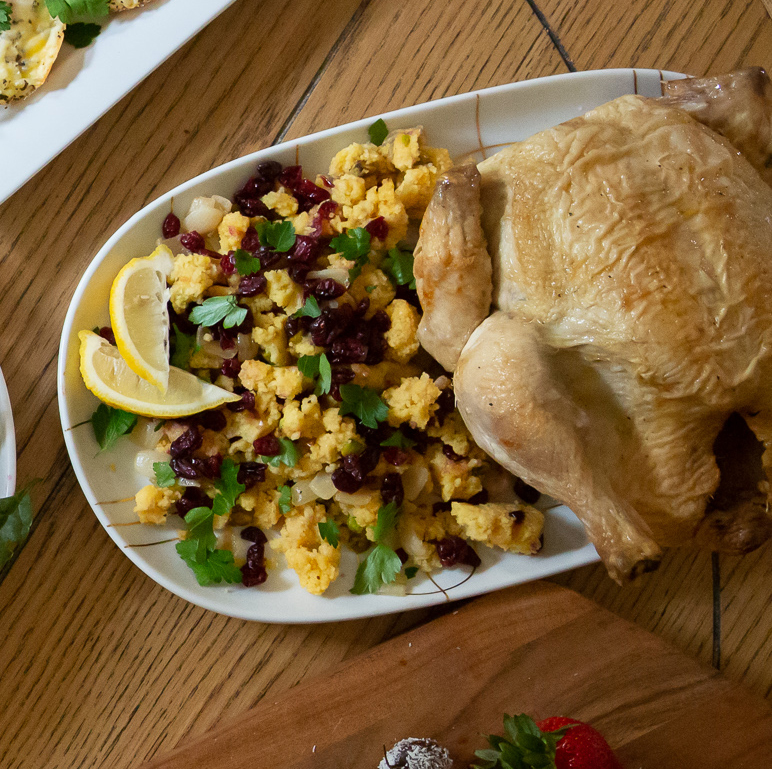 Who says that your Christmas Turkey or Chicken has to be dripping with unhealthy fat! Filled with everything healthy, this dish can be served with couscous.
If you aren't a fan of turkey at Christmas you can alway substitute a chicken or two to create this delicious recipe.
Sticky Ginger and Pineapple Baked Ham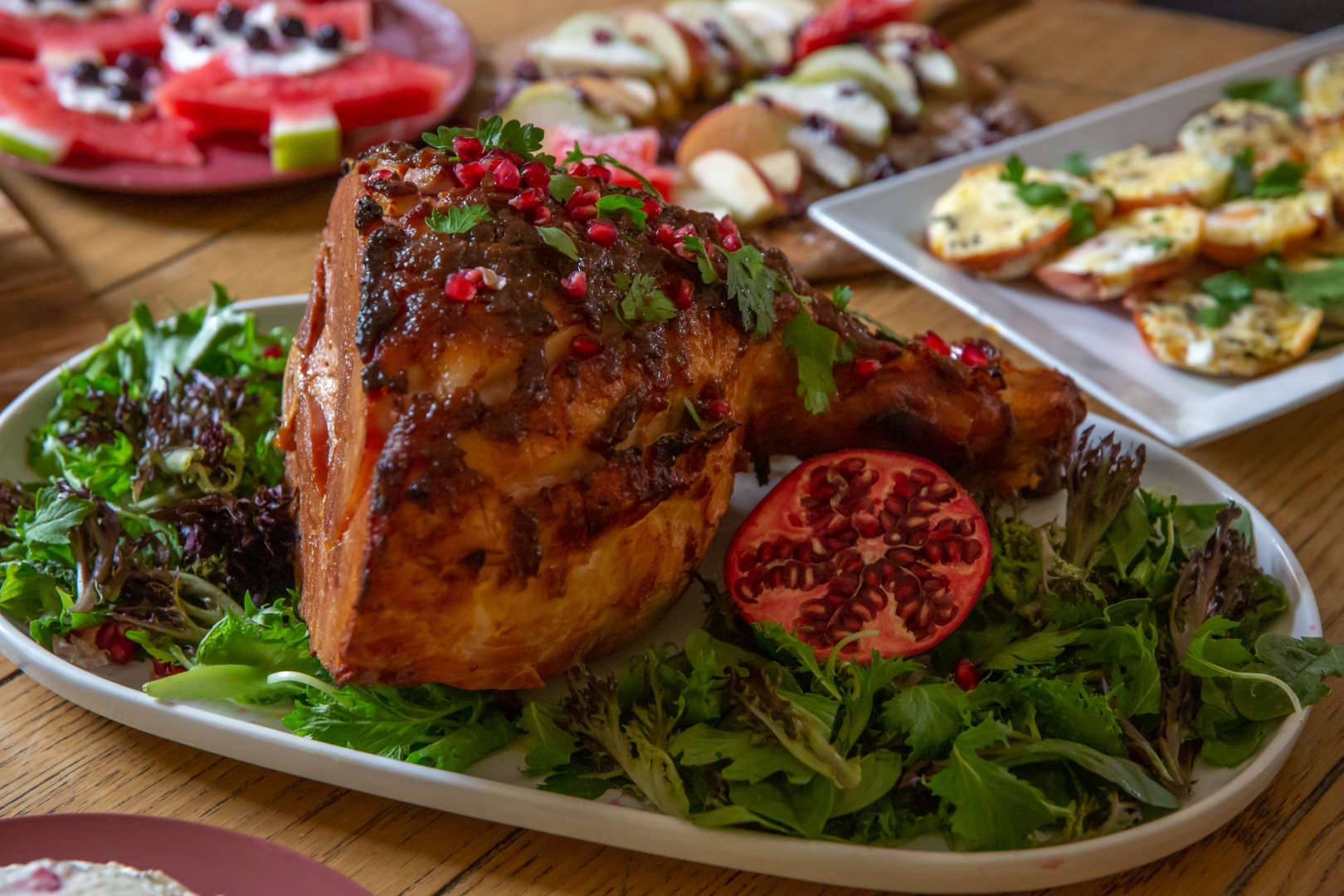 Who could resist this healthy version of your regular Christmas day baked ham? Grab the delicious recipe as part of our 28 Day Weight Loss Challenge.
Some sides to make any festive meal complete
Cheesy Cauliflower Bake

So much cheesy goodness in one dish and at just 178 calories per serve it is the perfect dish to take to your next festive affair.
Grab the recipe as part of our 28 Day Weight Loss Challenge
Chicken and Pineapple skewers, Lamb and Haloumi skewers and Grilled Asparagus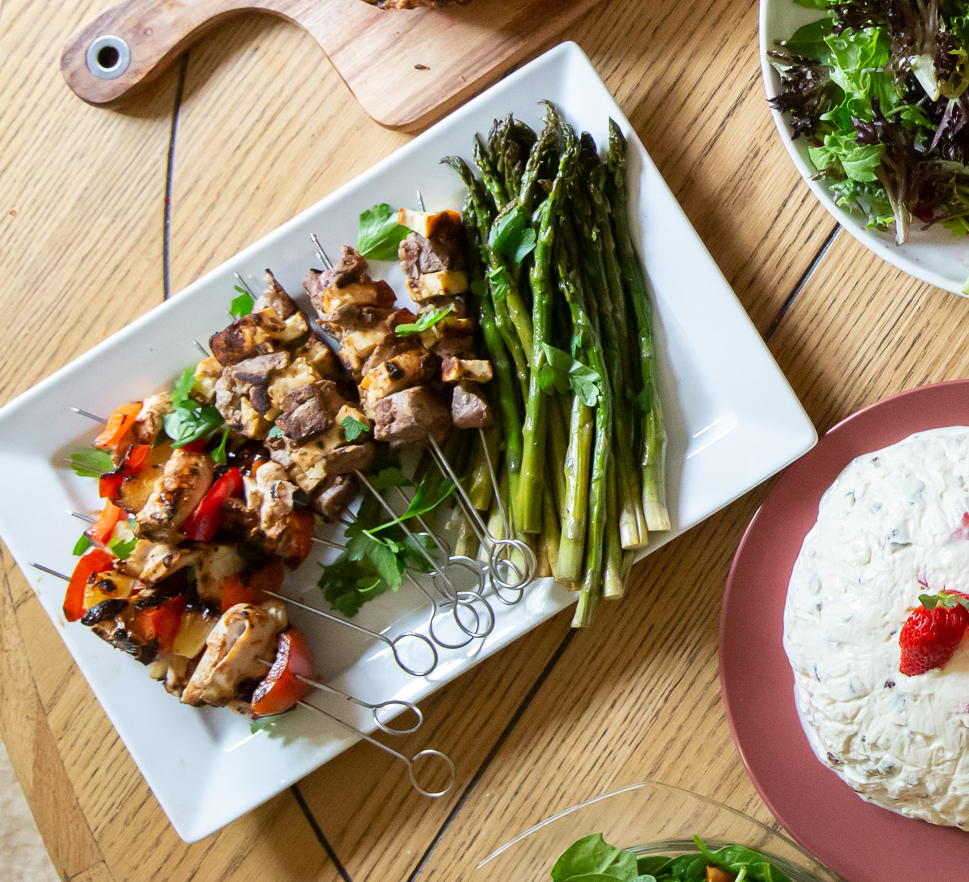 This is a nice mix of sides that are sure to please even the pickiest eaters from the simple skewers to the grilled asparagus there is something for everyone.
Grab the recipe for the Lamb and Halloumi Skewers here.
The Chicken and Pineapple Skewers are available in the 28 Day Weight Loss Challenge recipe hub
As for the asparagus it's so simple all you need to do is grill it with some olive oil or butter and maybe add your favourite herbs to add some extra taste.
Sweet and simple snacks
No Bake Spiced Stars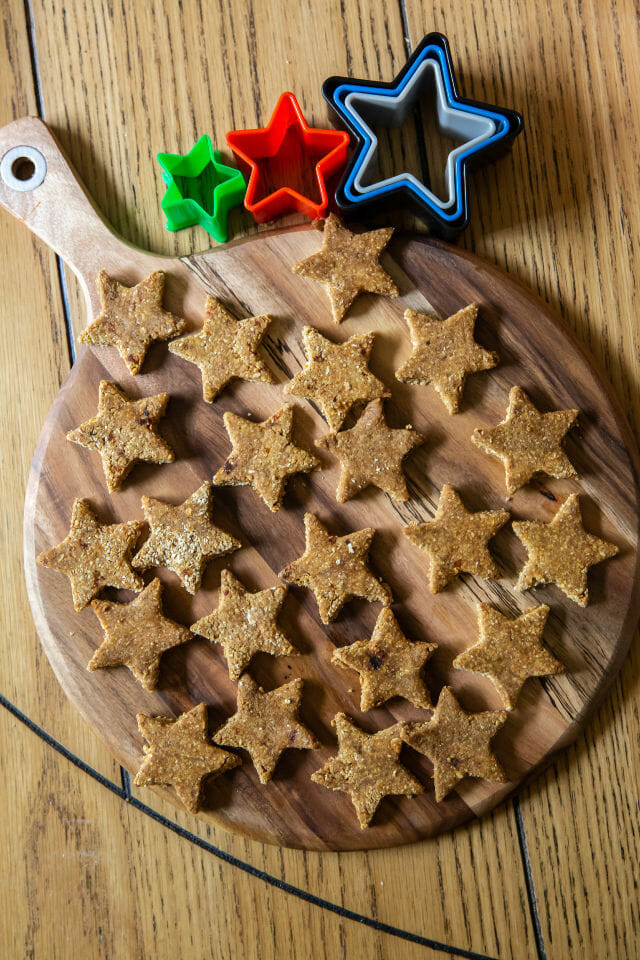 This delicious Christmas treat contains no added sugar but rather gets its sweetness from fresh and healthy dates. A great source of iron, these Spiced Stars are a must for your Christmas table!
You can grab the delicious recipe on the 28 Day Weight Loss Challenge recipe hub
Strawberry Santas

What a great way to end off your Christmas meal! These Strawberry Santas add a fun and delicious dessert that your children (and you) will love.
Chocolate Dipped Cherries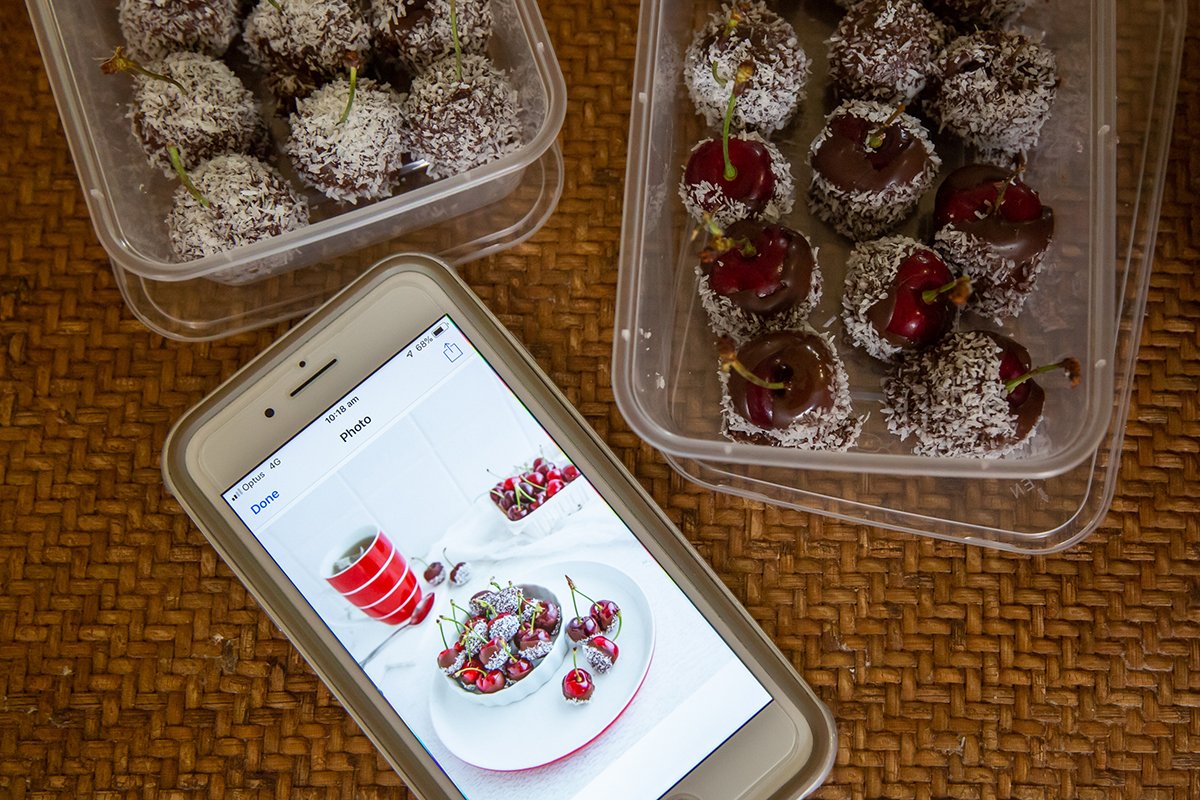 Another simple but delicious snack that you can make ahead of time and have ready for any festive get together!
Grab the recipe as part of our 28 Day Weight Loss Challenge
Now that's one amazing Christmas feast that is not only full of Christmas favourites but is healthy to boot!
Been inspired by these healthy Christmas dishes? You can find an array of delicious recipes in our Christmas Festive Cookbook.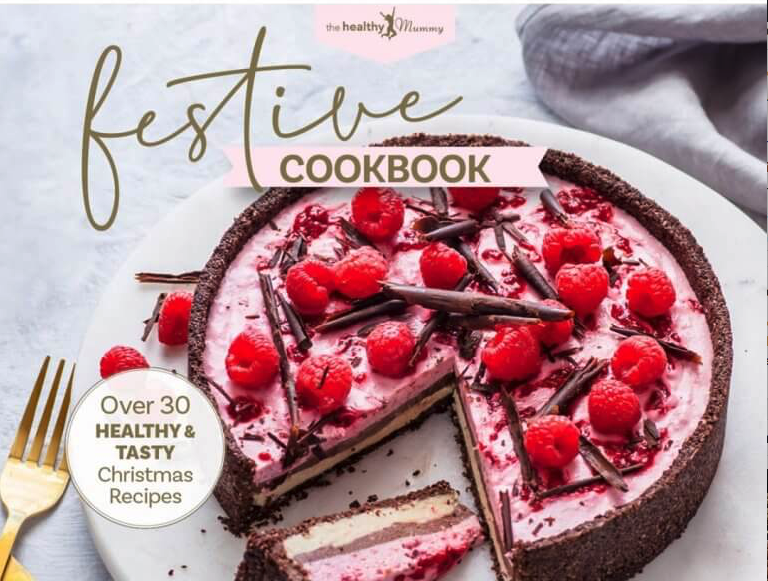 The festive season is packed with parties, dinners, and barbecues, and these are great times to enjoy yourself and relax.
However, even with the best of intentions, a full calendar of festivities can also result in a little too much indulgence, leaving you feeling bloated, lethargic and generally unhealthy by early January!
We've put together this Christmas Festive Cookbook with loads of recipes so you can go into the silly season armed with tips and tricks on how to have fun without going overboard.
Join the 28 Day Weight Loss Challenge!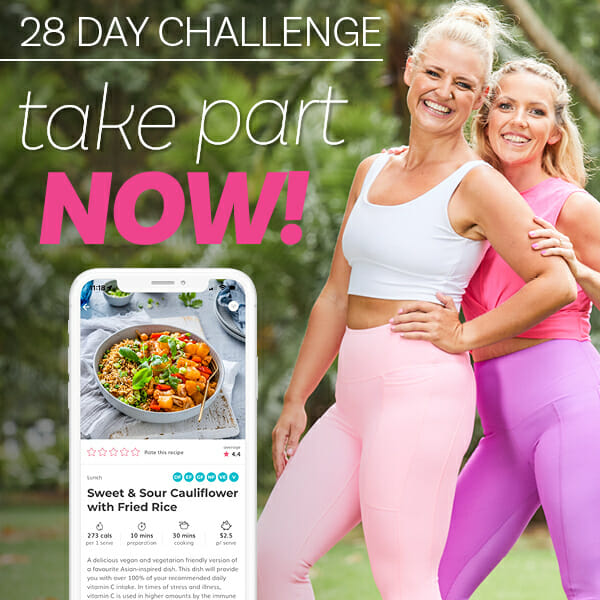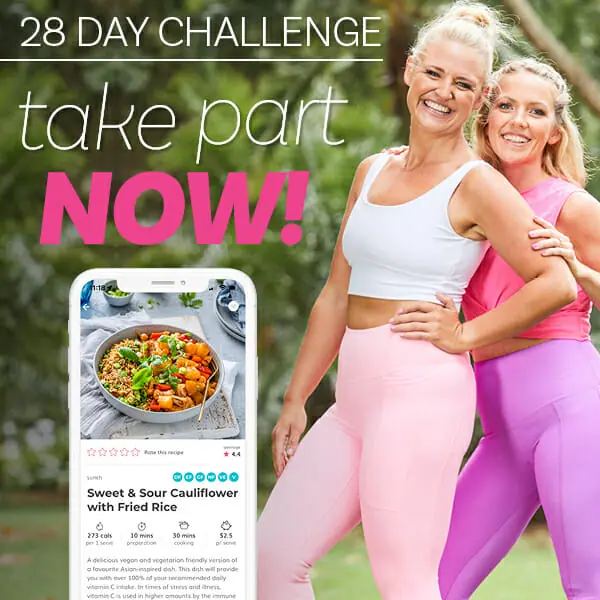 With more than 6,000 delicious (and healthy) recipes, 350 exercises & 24/7 support – the 28 Day Weight Loss Challenge is designed (and proven) to help busy mums like you lose weight!
For more information, click here.