20 of the most popular Irish names growing in popularity outside of Ireland
Many people around the world claim to have some type of Irish ancestry. No wonder, as throughout history Irish immigrants have flocked to Australia and the United States in their droves.
ANot only have they carried their distinctive snow white skin and bright red hair genes with them as they've gone – their beautiful sounding Celtic names have also become a big hit around the world.
Here are 20 of the most popular and gorgeous Irish names growing in popularity…


10 popular Irish boy names
1. Liam
As gorgeous sounding as Liam Hemsworth. Aussies, Scandinavians and Americans are a huge fan of this moniker.



View this post on Instagram
2. Aidan / Aiden
Carrie Bradshaw couldn't resist Aidan Shaw and many parents across the globe love the name also.
3. Finn
The name Finn has been appearing in the most popular baby names in the last few years. The name means 'fair'.
4. Connor / Conor
UFC fighter Conor McGregor is another good Irish name that mums and dads are opting to call their kids.
5. Quinn
Quinn is another moniker we've seen in the most popular baby names in Australia, for both boys and girls, in the last few years.
6. Brady
A common surname that also works well as a first name. Brady means 'not clear'.
7. Niall
One Direction star Niall Horan helped boost this name in the charts. Niall is an Irish name that means 'champion'.
8. Eoin / Owen
Meaning 'God is gracious', Eoin or Owen is a popular surname and also a first name. Think actor Owen Wilson.
9. Cillian
We couldn't not notice the rugged dark looks of Cillian Murphy when he burst onto our screens playing Thomas Shelby in Peaky Blinders. Since then, his name has become more common in use overseas.
10. Riley
A popular boy and girl name too – think of Elvis Presley's granddaughter actress Riley Keogh. Riley means 'valiant'.
10 popular Irish girl names
1.Kayleigh
This name means 'slim and fair'. Kayleigh, as well as variants of this name such as Kaila and Kaylee are becoming increasingly more common throughout Australia.



View this post on Instagram
2. Keira / Ciara
Think Keira Knightley. This beautiful Gaelic name means 'dusky'.
3. Neve
It was the choice of name for New Zealand prime minister Jacinda Arden for her daughter. Neve means 'snow'.
4. Saoirse (pronounced Seer-Sha)
Saoirse Ronan rose to global fame when she appeared in Brooklyn. Saoirse is an Irish name and means 'freedom'.
5. Kara / Cara
This popular girls' name means 'beloved' and 'dear' or 'friend'.
6. Caitlyn
A variant of Kathleen or Katherine. Caitlyn is a beautiful name that has always been popular around the world.



View this post on Instagram
7. Shannon
Shannon is also the name of a river and town. This name means 'possessor of wisdom'.
8. Orla
This name was once popular among Irish queens and princesses. So it's quite fitting that Orla means 'golden princess'.
9. Mairead
This moniker is a variation of Margaret and means 'pearl'.
10. Fiona
Meaning 'white' and 'fair', Fiona is a popular Gaelic name that's commonly found around the world.
Meanwhile, check out these other gorgeous Irish names.
If you're looking for baby names based on a specific letter of the alphabet, then have a look at The Ultimate Alphabetical List Of Adorable Baby Names.
Are you currently pregnant? Then you should try our yummy Healthy Mummy Pregnancy smoothie.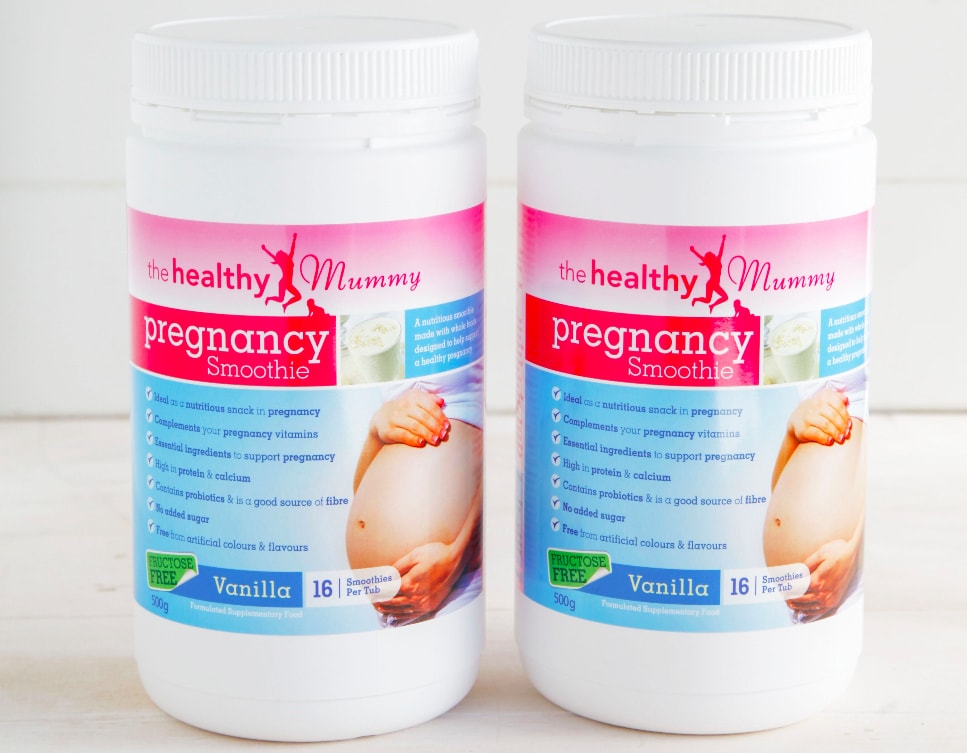 The Healthy Mummy Pregnancy Smoothie is designed to complement, not replace, your prenatal vitamin intake. Our nutritionists ensured that the vitamins and minerals in the smoothie are at a low level so there is no risk of doubling up on any pregnancy vitamins.
It is ideal as a high-protein, high-calcium snack in pregnancy. You can download the Pregnancy Smoothie Label here.
To purchase yours, click here.