The magic really does happen when you step outside your comfort zone!
Healthy Mummy Sally, shares how she has gone from sitting on the side watching life go by afraid to try new things, to going on giant swings, running half-marathons and hanging with pythons!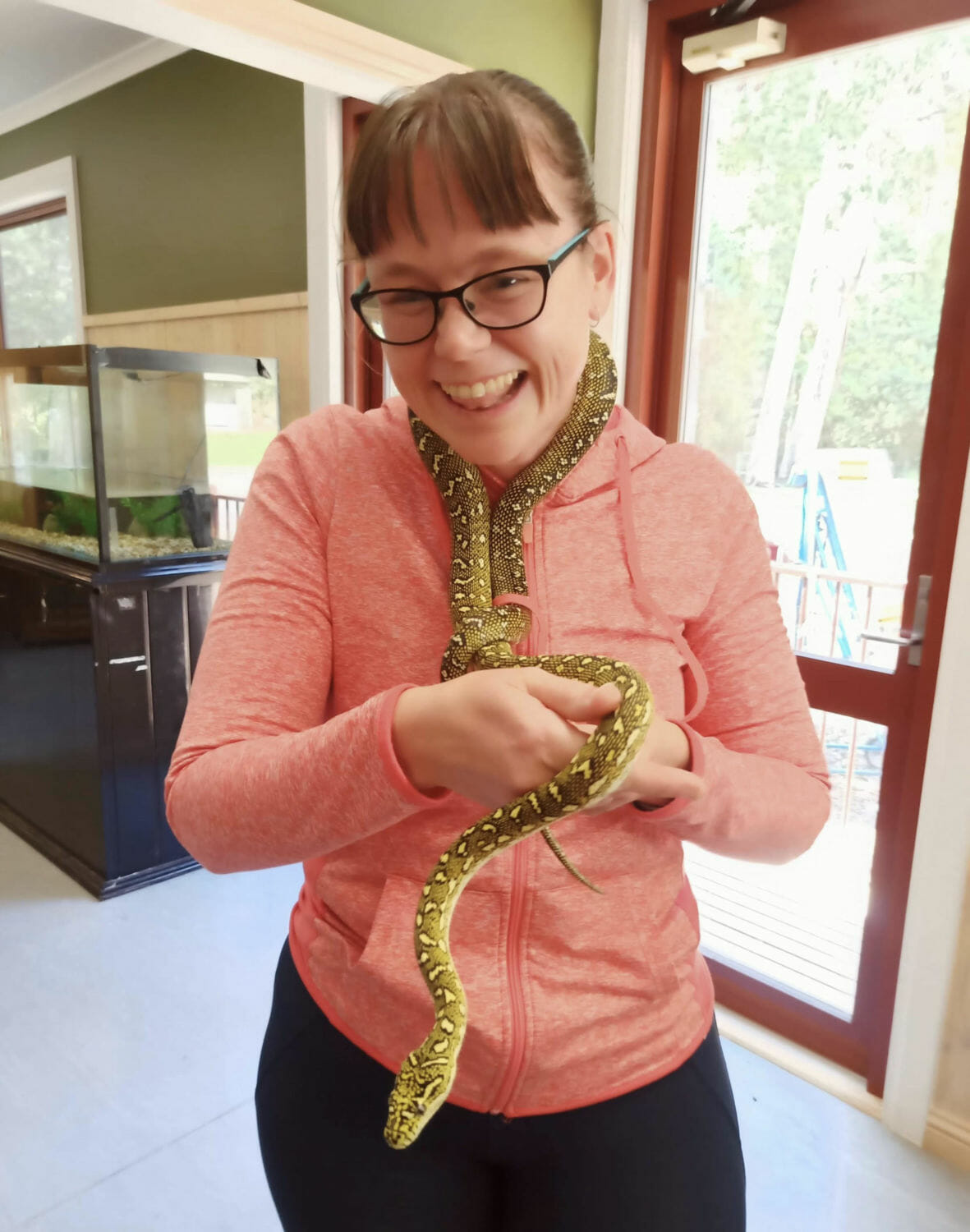 "The magic really does happen when you step outside your comfort zone!"
Sally Stepniewski, 36-year old from Montrose, Victoria, is a working mum of three children including 6 year old twin boy and girl and a 3 year old girl.
"My transformation is so much more than weight loss, it's grown into health and mental wellbeing – simple things I neglected for most of my life. When I found The Healthy Mummy 28 Day Weight Loss Challenge in April 2017 I was 110kgs, in 15 months I said goodbye to 41kgs and have never looked back.
The Healthy Mummy has given me incredible opportunities and changed my life. I can't tell you how much I weigh now, as I feel confident, happy and healthy, and that's just perfect for me.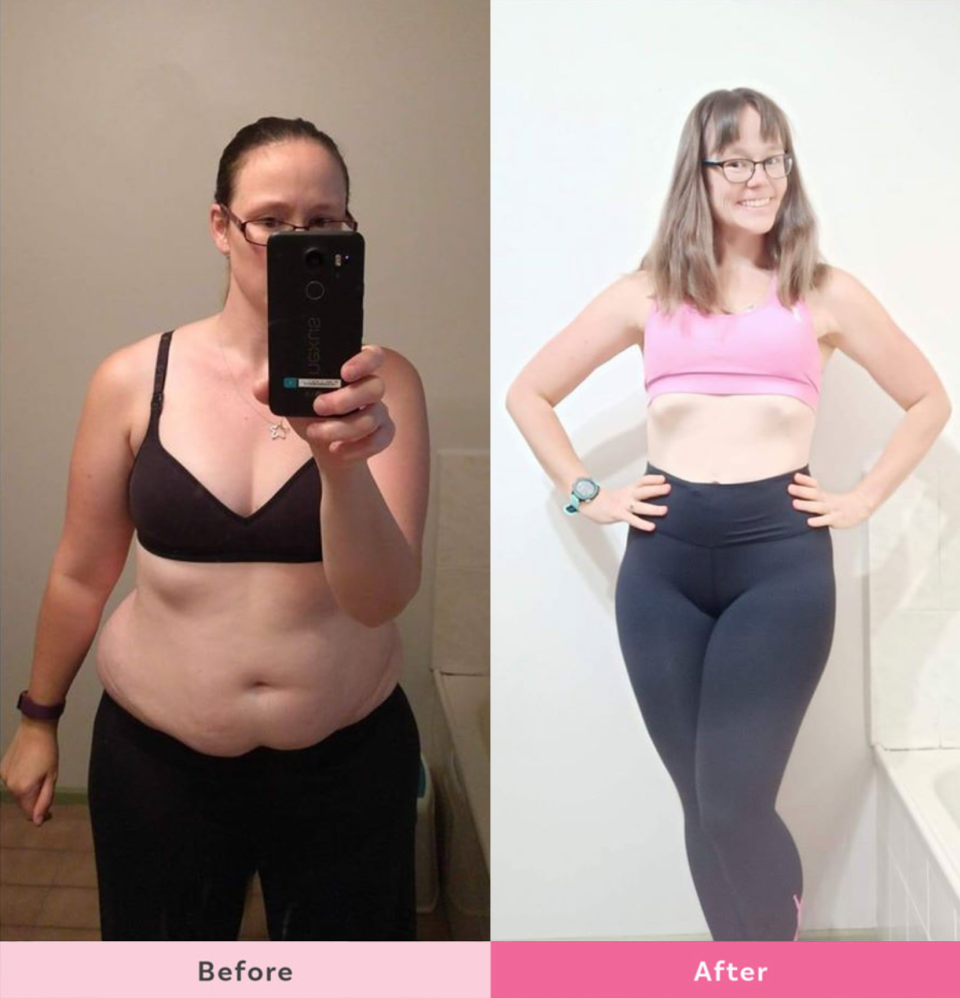 Sally's story
"I have spent most of my life afraid to step out of my comfort zone. I never really exercised as a kid, finding every excuse to avoid sport at school – I did do dance classes, but always hid at the back, trying to blend in with the group.
"I have always been a shy, anxious person, not wanting to draw attention to myself and just blend in thinking I wasn't good enough.
"Since finding the Healthy Mummy, I learned that I am capable of anything and there's no reason to be afraid or hideaway.
"I have challenged myself taking part in obstacle courses to climbing mountains, to going on a 20-metre high giant swing and holding a 2 metre long python!!!
"I admit I was freaking out, as I'd never done anything like it before, a voice inside reminded me these opportunities don't come up every day and I'd regret not at least trying. So try I did!!!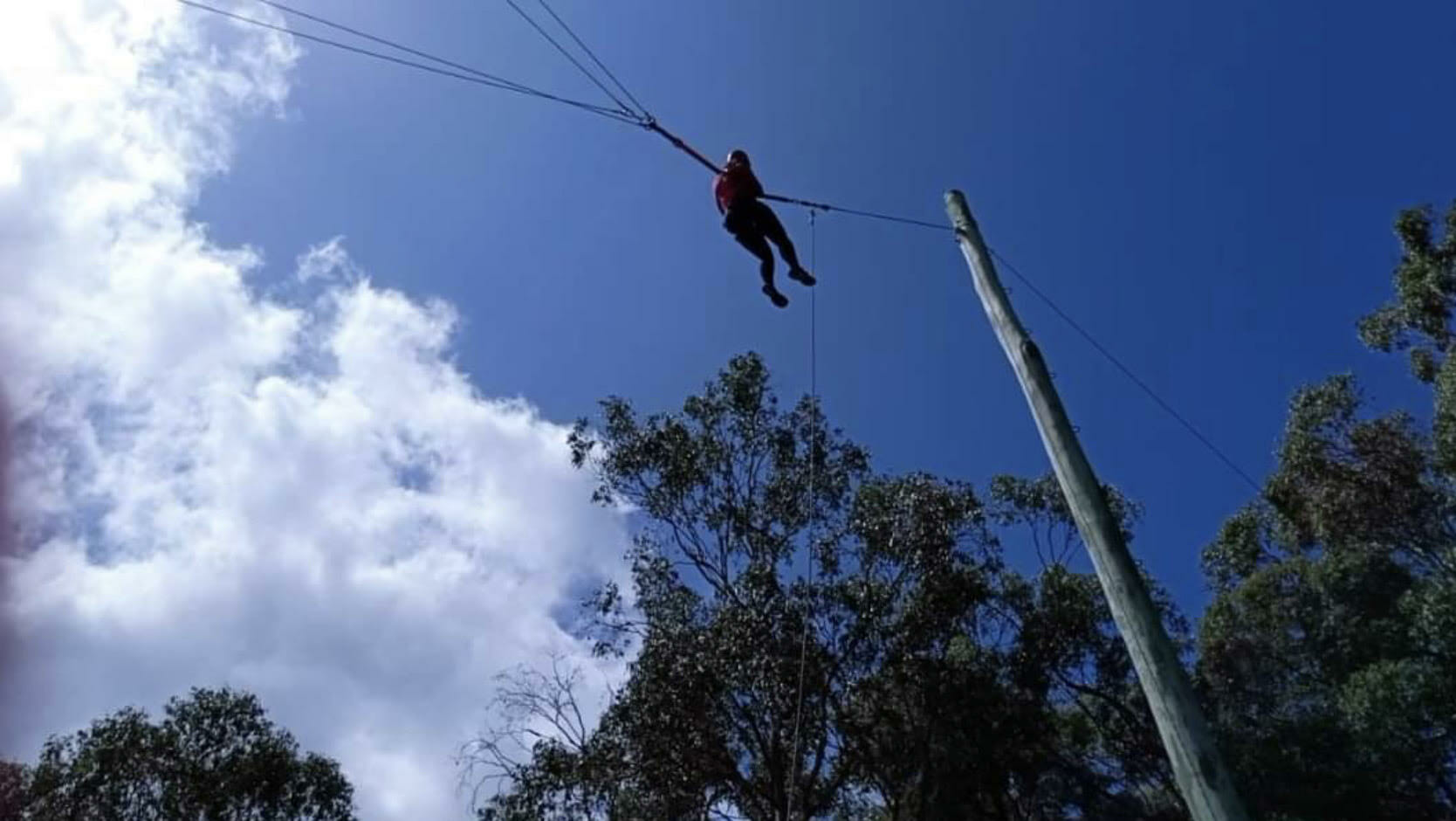 The me of 3 years ago would never have dreamt of any of them, saying no out of fear. But the mind is an incredible thing, and now I live a life of no regrets, it may seem scary at first, but the feeling of pride and accomplishment is incredible!
The magic really does happen when you step outside your comfort zone, for me, it all started with the Healthy Mummy!!!
One of the things I love about the Healthy Mummy is the fantastic collection of family-friendly recipes in the challenge hub, it keeps my fussy family happy and requesting their favourite meals and snack each week.
"I'm coeliac and miss 6 is dairy free, the app has a great ability to customise the meal plan so I don't have to think about substituting ingredients, it's so handy. The challenge app has everything I need at my fingertips and has taken the stress out of meal planning and shopping each week – being a mum who works 5-6 days a week, this has simplified our life!
Sally's favourite Healthy Mummy recipes and Smoothies
Sally says, "I start every day with a Healthy Mummy Smoothie, my favourite being the Peanut butter and jelly with cookies and cream Smoothie mix, loaded with Super Greens and zucchini. It's perfect to drink in the car on the way to work.
From someone who was a serial breakfast skipper, to a smoothie for breakfast lover.
My favourite meal would have to be the Beef San Choy Bow and Devilled Sausages – I'd never tried these until becoming a 28 Day Weight Loss Challenge member, now they're regulars in our meal plans.
My favourite snacks would be Raw Cherry Slice and Peanut Butter Rice Cups.
Sally's tips for other mums: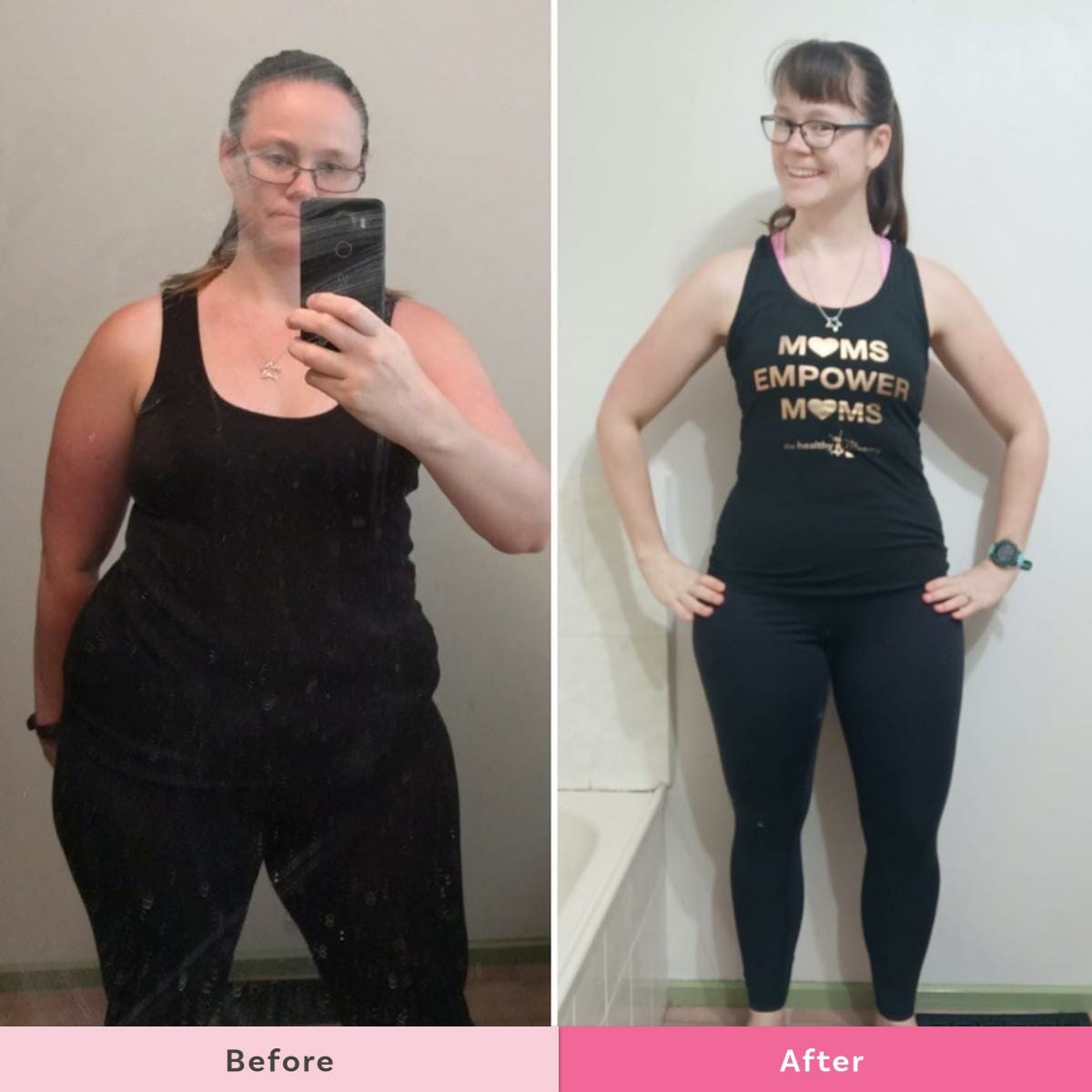 Be organised – prepare a schedule and stick to it! I'm a teacher, routine is life and schedules in a place everyone can see it means we know what happens and when – this includes not only food but activities for the whole family.
Meal Plan and Prep– thanks to Challenge, everything I need (and more) is at my fingertips. Planning and prepping the meals, snacks or ingredients ahead takes away the stress of deciding what to cook each night after the working day. It also means snacks are there to grab and eat as needed, no excuses.
Schedule YOU time – happy mum = healthy mindset = happy kids! For the longest time I put me last. You need time to be you, work, family life and the chaos of life doesn't give us much time to be ourselves, BUT when you make time for you, your headspace is in a better place. Some like morning exercise, but I'm an 8pm at night girl – a walk, a run, a dance class, or some challenge exercises. It may seem a struggle at first, but you feel AMAZING after and I love my routine.
Sally's motivation advice: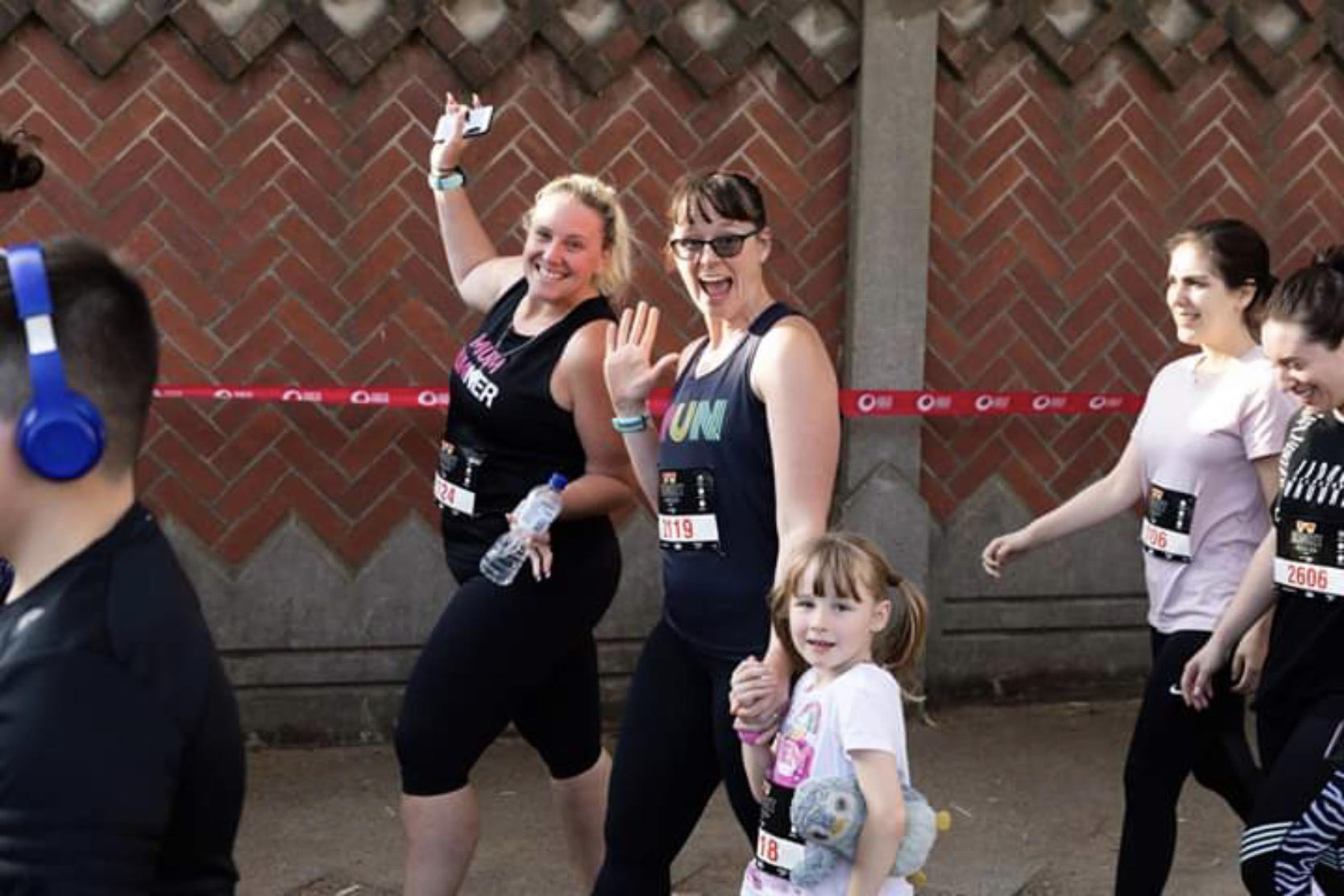 "You are worthy! Even if the scales aren't changing, are you feeling better in yourself? Are you less grumpy? Do you have more energy? The small changes all add up!!
"Have you set yourself some mini-goals? Little goals are a fab way for rewarding your progress; it doesn't all need to be weight loss related either!
Did you consistently drink your goal of 3 litres of water or nail your exercise plan? Every step of the journey is an achievement and you should be proud of how far you've come. Just remember you can do it!
Join the Healthy Mummy Community!
"The Healthy Mummy community has helped me not only smash my goals, but support me through some of the hardest times of my life. I lost my mum last year, and old me would have given up. My new found confidence, commitment, and determination to live my life and show my kids how awesome life can be when you try new things and live a healthy life, couldn't have been possible without the support of lifelong friends found thanks to the Healthy Mummy."
Join the 28 Day Weight Loss Challenge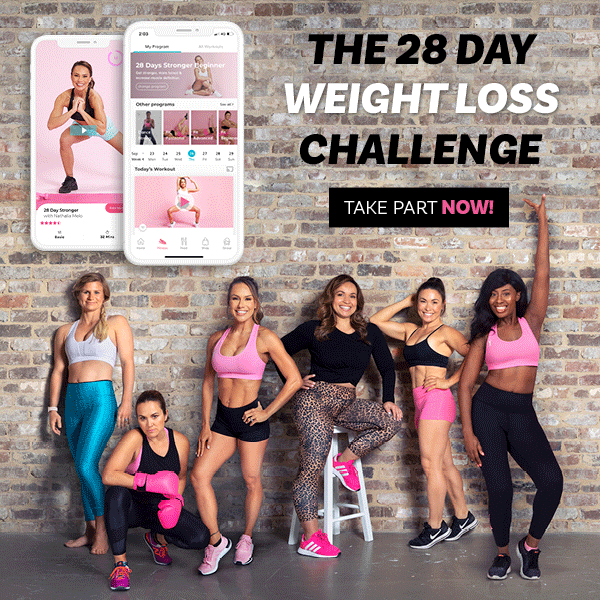 The 28 Day Weight Loss Challenge is a fully interactive and online customisable meal and exercise plan with over 4,000 recipes, over 350 exercise videos and 24/7 support.
Each month there's a brand new challenge theme and there are hundreds of thousands of mums on the Challenge – check out all the details here!