Ashleigh makes 113 GLUTEN-FREE meals and snacks for $50 – that's 44 CENTS per serve!
Ashleigh Dunkley has been busy in the kitchen! She's made 113 meals and snacks from the 28 Day Weight Loss Challenge and it only cost her $50! That works out at 44 CENTS per serve!
"Everything I've made is gluten free," she says. "I use GF flour in all of my baking and swapped out oats for LSA in the muffins."
Check out what she made below…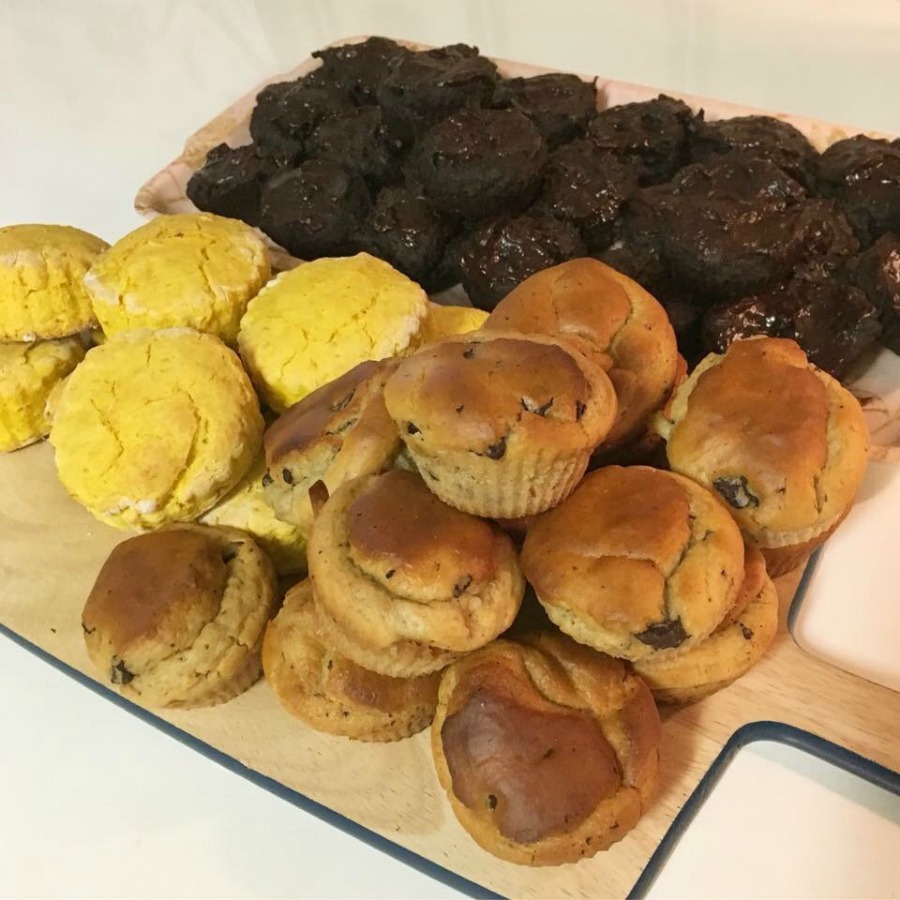 113 GLUTEN-FREE Meals and snacks for $50 – that's 44 CENTS per serve!
"I don't often do a MASSIVE cook up in the kitchen but the wet weather in Queensland we've been having was kind of driving me crazy. Plus, my son was begging me to make the chocolate chip muffins with him," says Ashleigh.
"I already had the bacon, rice, gluten free Weetbix and Tamari sauce on hand, I bought everything else. It would be under $50 for everything.
"I'm stocked up for a while!"
What Ashleigh made:
Slow Cooked Asian Chicken x 12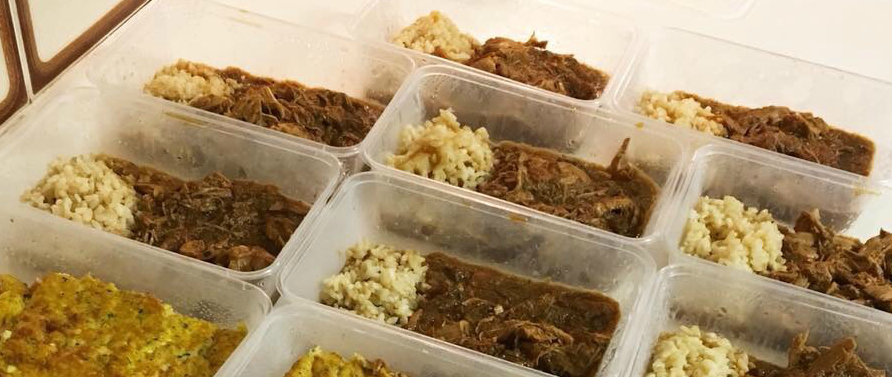 This recipe is ideal for cooler days, when all you want is something warm and slow cooked. Tender chicken and full of delicious Asian flavours, this chicken dish is a winner.
Best of all it's only 320 per serve INCLUDING the rice, making it ideal if you're following the 28 Day Weight Loss Challenge. 
Simple Zucchini and Bacon Slice x 6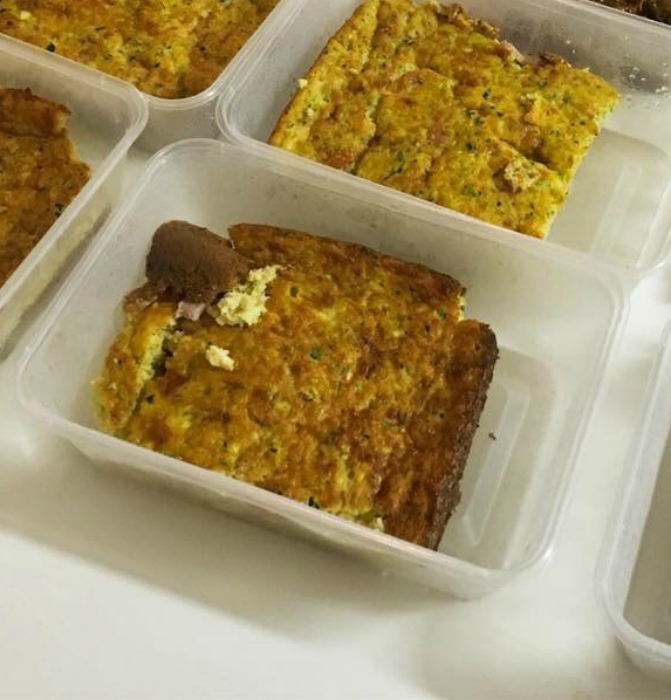 Get the family involved with meal prep to get them interested in the food they are eating and learn more about it with you. This recipe requires lots of grating – something older children may be able to help you with.
This slice works out at 353 calories per serve and can be found on the 28 Day Weight Loss Challenge. 
Pumpkin Mudcake Muffins with Ganache x 24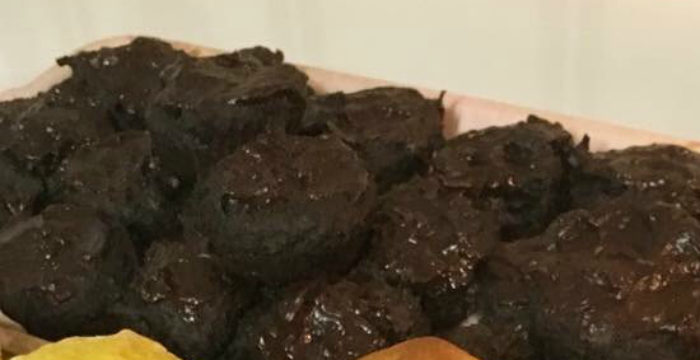 This super creative, healthy and delicious baking recipe is delicious too! Hurrah!
This recipe is 208 calories per serve.
Pumpkin Scones x 11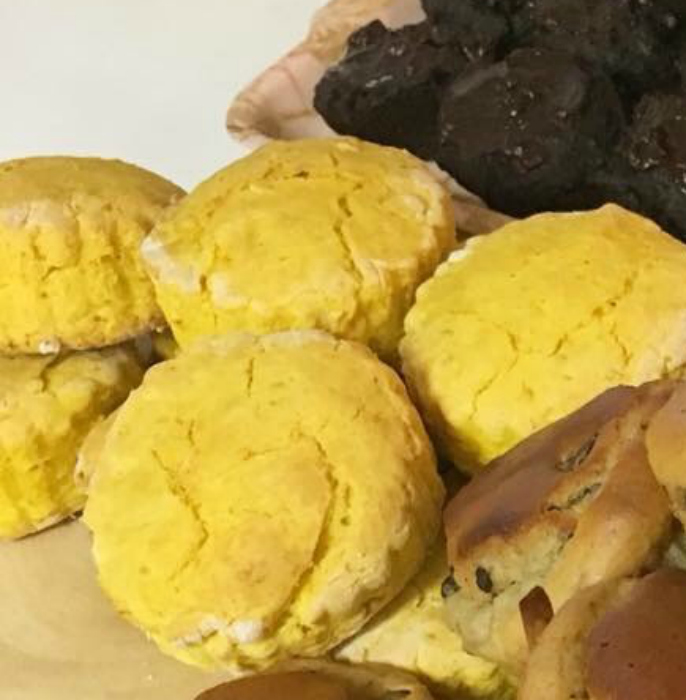 Pumpkin scones make a delicious and nutritious snack. This scone recipe serves 12 so store the leftovers in an airtight container in the fridge for 3-4 days or freeze individual serves to defrost and reheat as required. This recipe is 225 calories per serve.
You can find this recipe on the Challenge.
Caramel Cheesecake Bliss Balls x 24
Let's be honest – who doesn't love cheesecake?!
Good news for you is that we have this delicious HEALTHY Caramel Cheesecake Bliss Balls recipe for you all to try that you can include into any healthy eating plan – and they're 57 calories per ball!
Weetbix Slice x 24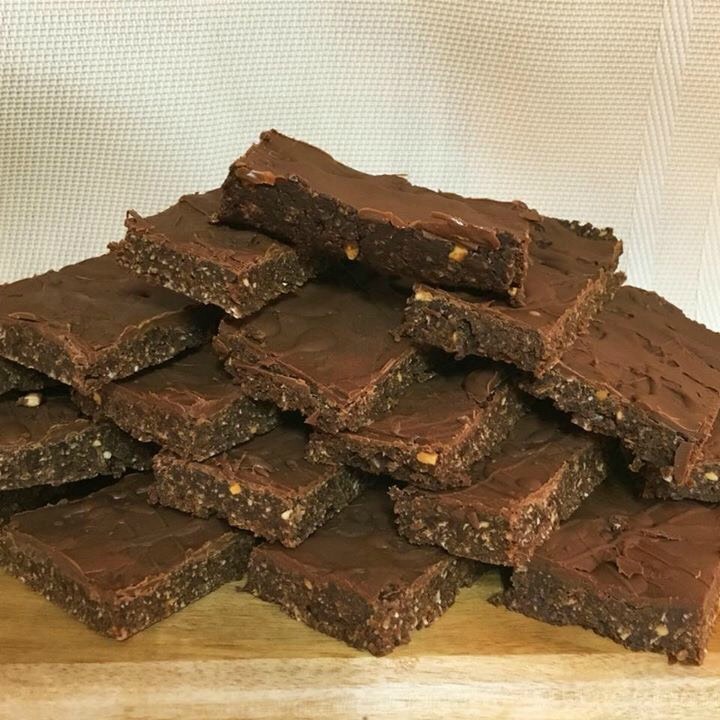 This recipe is totally yummy and full of healthy, chocolatey goodness. And at only 170 calories per serve, you can enjoy it while taking part in our 28 Day Weight Loss Challenge!
Choc Chip Muffins x 12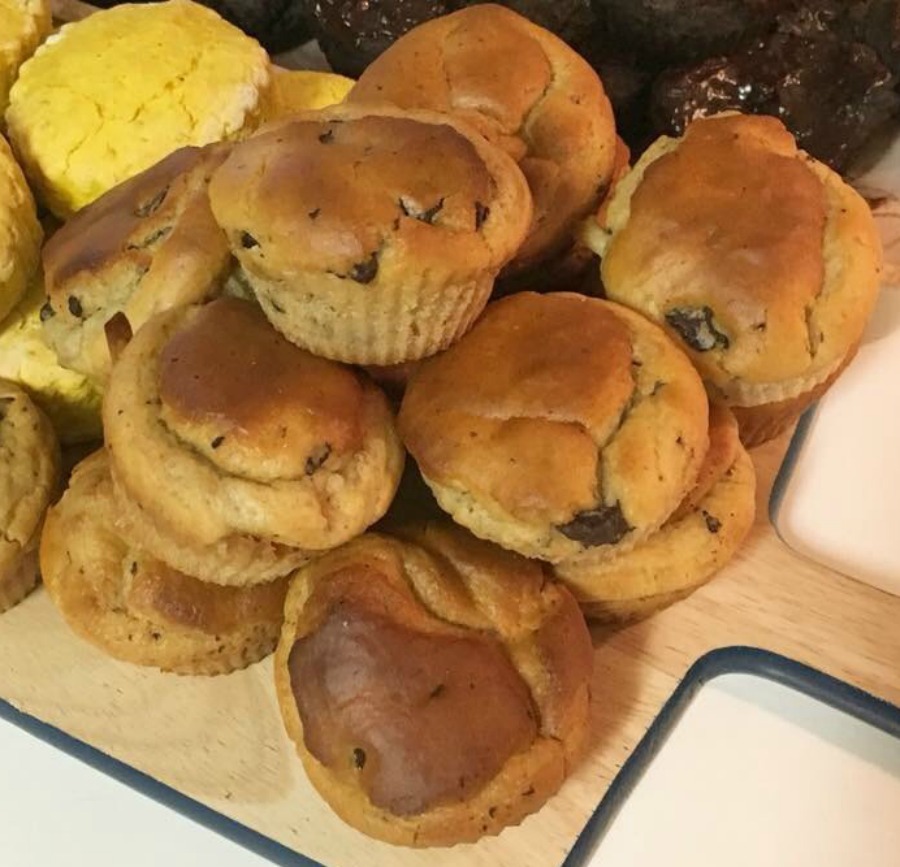 We love a recipe makeover and these Chocolate Chip Muffins are a sample recipe directly from the Challenge– which is made for busy mums.
With dark chocolate bits, these healthy muffins are a great snack or lunch box treat – and they're 183 calories per muffin.
Ashleigh's top tips for meal prep:
1. Use the slow cooker
I put the chicken in when I started the prep and it was done by the time I was finished and had cleaned the kitchen.
2. Make meals and snacks that have similar ingredients 
I had three different snacks in the oven at one time while two set in the freezer.
3. And clean as you go!
It makes the final clean up much quicker.
Ashleigh's success with the 28 Day Weight Loss Challenge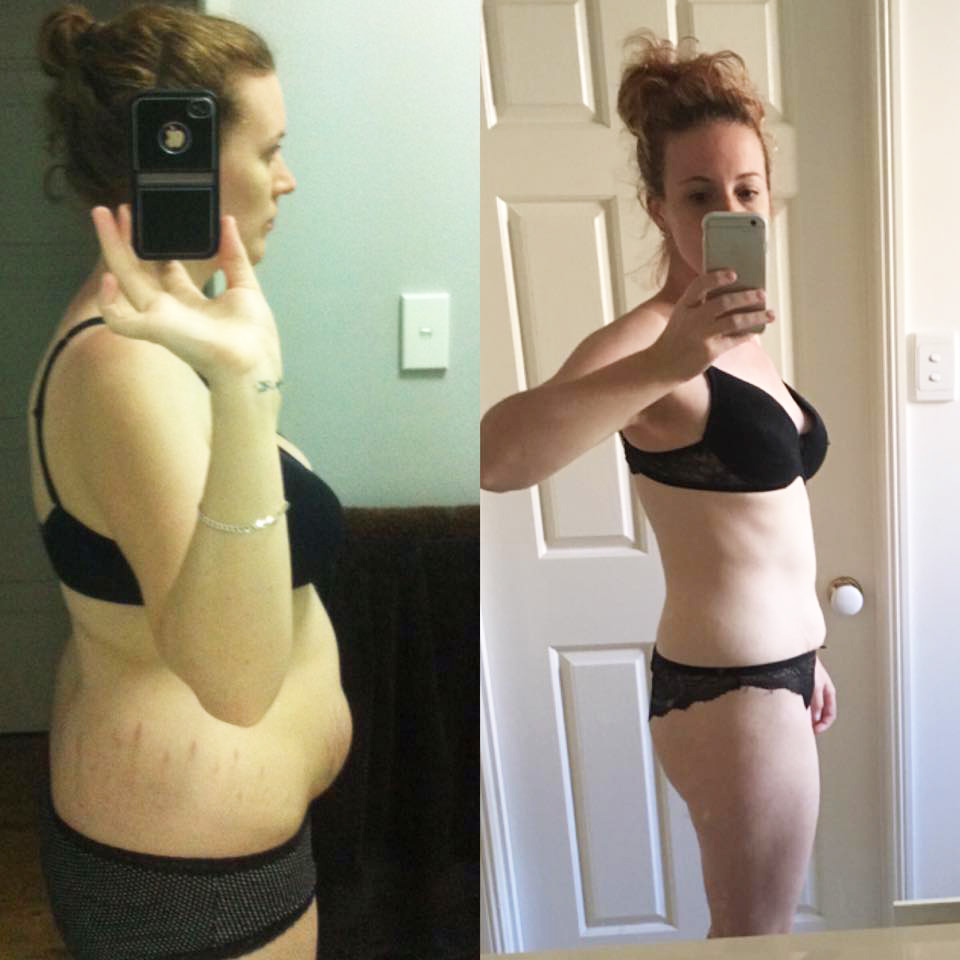 Ashleigh has lost 12.5kg* TWICE by following the 28 Day Weight Loss Challenge.
Ashleigh began her journey in 2013 after the birth of her son. She lost 12.5kgs and then had a healthy second pregnancy with The Healthy Mummy. Following the birth of baby number two, she lost 12.5kg once more.
Ashleigh says she now has a body she is SUPER 'proud of!' – which is absolutely amazing!
"This body grew two beautiful babies! However, it wasn't looked after, it wasn't treated well, it wasn't loved," she admits.
"Now it is strong. Now it is healthy. Now it is a little wobbly but still awesome!

"HELL YEAH I am a Healthy Mummy!," says Ashleigh! 
Way to go Ash! You look absolutely unreal. You ought to be so proud of your achievements, determination and transformation.
Access meal plans, recipes and meal prep tips on the 28 Day Weight Loss Challenge
If you are inspired by Ashleigh's weight loss journey – and are keen to follow a healthy eating meal plan, master your meal prep skills and tackle your weight – then be sure to check out our  28 Day Weight Loss Challenge.
Our 28 Day Weight Loss Challenge has been able to help thousands and thousand of mums lose weight, blast belly fat and improve their overall health through healthy eating plans and exercise programs.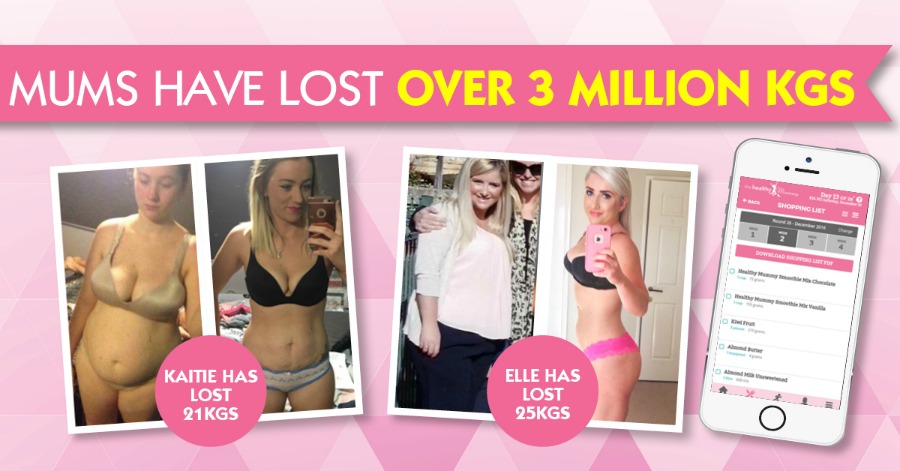 To learn more about the  28 Day Weight Loss Challenge click HERE.