This mum's PND has improved after losing over 7 kilos in 6 weeks!
Within 6 weeks of joining the Healthy Mummy, Eilidh has not only lost over 7 kilos but her postnatal depression has also improved.
After having her second baby via C section, Eilidh was determined to reclaim her body and be as healthy as she could for her two young sons.
Within 6 weeks of joining the Healthy Mummy, she's not only lost over 7 kilos but her postnatal depression has improved and she's finally feeling really happy with herself.
Go Eilidh!
Eilidh Macleod is 29 and has a two year old and a five month old baby.
After undergoing two C-sections, Eilidh was not happy with what she saw in the mirror.
She shares, "I really hated looking at my stomach – I decided that I had finished having a family so it was time to work on myself. I want to be as healthy as possible for my two boys."
Since joining the Healthy Mummy' 28 Day Weight Loss Challenge, Eilidh has lost 7.7 kilos and is feeling lots of benefits both physically and mentally.
She says "I suffer from PND which was really bad up until I started The Healthy Mummy and I'm sure that it has definitely improved my mental health – especially when I enjoy the exercises, I don't dread them"
"I have seen a huge benefit already, especially in my legs and bum."
"I'm so much fitter, I used to run pre-baby and have already run a 5k without even doing any training. Just walking up hills with the pram is so much easier. I feel so much happier too."

Eilildh's Favourites
Breakfast
"I have avocado with lime on sourdough toast pretty much every morning (I'm not the best at prep, and it's something I can put together really quick with two Young boys around) and it's really filling."
Lunch
"For lunch, my current favourite is the salad with roast veg and halloumi (recipe in The Healthy Mummy App) – it's easy and gets loads of veg into you in one meal and tastes great. I also make a lot of soup as my boy enjoys it too."
Dinner
"I follow the Healthy Mummy meal plan pretty much 90% of the time as my husband and son aren't fussy and they have loved every meal so far. I love how family friendly the meals are. Peanut butter curry is a favourite so far!" and you can also try this delicious Indian curry recipe!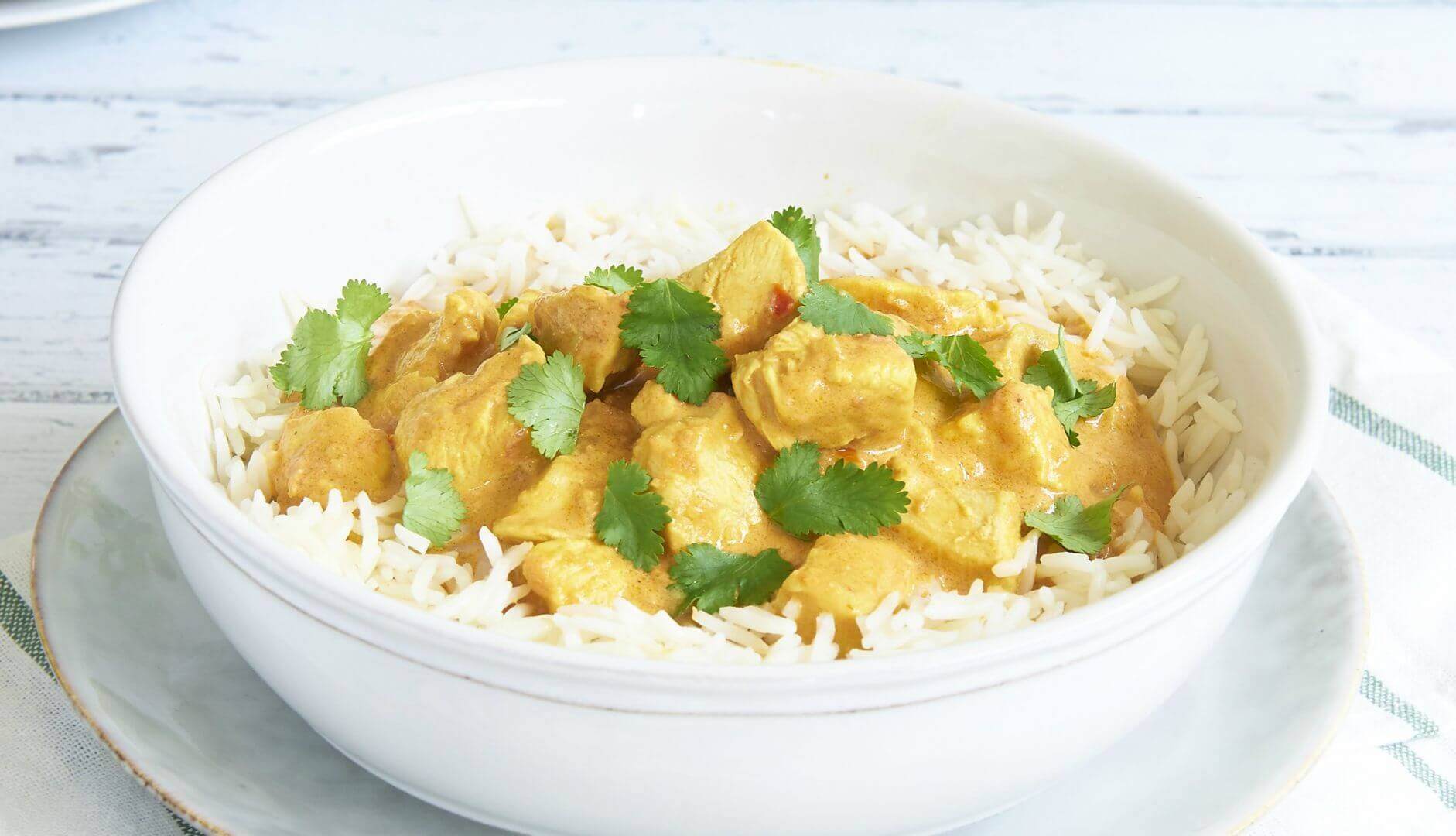 Snacks
"My favourite snacks are definitely the peanut chocolate cups (like reeces) with the cocoa being strong I don't feel I need to eat more than one to satisfy my sweet tooth and the Weetbix slice of course!"
Workouts in the Healthy Mummy App
I follow the beginner stronger programme and the workouts with Nathalia Melo and they are fab – in the 30mins I feel like I've worked really hard and now after 6weeks I'm feeling the need to move up a level. I also do the HIIT with Wendy when I'm feeling guilty!
Eilidh's Tips for success
"For success, you have to be 100% committed and in the game otherwise it's really easy to fall off the wagon. Take your time to settle into the programme as it's a lifestyle, not a diet. Also, let yourself have a day off here and there and eat what you like – otherwise you crave and give in easier to the 'bad' foods.
Team up with friends to do exercise as it's always easier doing workouts when distracted with chatting etc."
"Find what is right for you"
"The Healthy Mummy is super mummy friendly, purse friendly and I find the ingredients for the meal plans are really easy to get. I live in a remote place and I don't have a nearby supermarket. I've tried so many health plans before and I could never achieve the meal plans as I couldn't get the ingredients."
"Also make sure you take measurements and photos throughout your journey as the scales aren't always the best indicator to body/weight changes."
Great tips Eilidh and thank you for sharing your awesome results with us!
Join Eilidh on the 28 Day Weight Loss Challenge
The mums only 5 star rated app with over 3k reviews.

● Nutritionist & chef designed weekly meal plans
● Personal Trainer crafted At-home workouts- 28 minutes and under. ALL fitness levels catered for plus post pregnancy
● Daily Motivation from My Coach and our NEW MindPower program
● Personalised Shopping lists to make life easy
● Over 4,500 healthy and delicious recipes at your fingertips
● REAL TIME support from The Healthy Mummy Team and OVER 200,000 other mums FOREVER