Pop culture baby names that your child won't hate you for later on
Everyone's taste in baby names is different but some names just come with the cringe-worthy factor from Day One. Often these names are highly popular in popular culture but will be considered obsolete and odd by the time your kids grow up and a new strain of pop culture names pops up.
So, to commemorate the popular TV shows, movies and people who made this year so special, here are a list of suitable pop culture baby names that won't lose their cool factor (and won't leave your child asking in horror, "You named me after who?").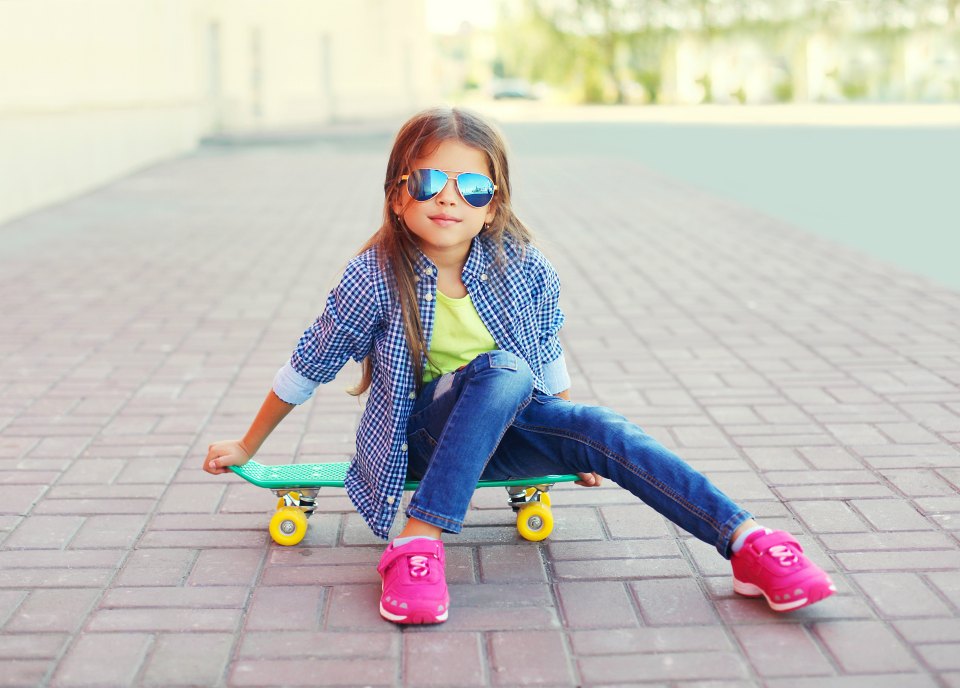 Pop Culture Baby Names
From the beginning of moving pictures, pop culture has always inspired baby names. Some of the most popular trendy baby names come from musicians, movies and television series (just look at the crop of Jaggers, Bowies and Harlows out there).
My parents named me after a character in the TV series Dallas (thanks, Mum) and I ummed and ahhed over naming my son after a character in Lost. 
It's only natural to want to select a baby name that is unique and comes with meaning for your generation but one that won't sound silly in a few years' (or decades) time. So here are our top choices for baby names of today that will still sound cute tomorrow.
Rey – Made popular by Star Wars, Rey is short, sweet and not too science-fictiony like some of her predecessors such as Leia and Hans. Anakin is kind of cute too.
Ayra – Made famous by Game of Thrones' Ayra Stark, the name holds well in Westeros and in our world. Sansa, Jorah, Catelyn and Brienne are also rising in popularity on the show and on the baby name charts.
Just, please, for the love of the Starks, don't go with Khaleesi. Yes, the Mother of Dragons is awesome. But Khaleesi is not a name. Or even a real word. So just don't. You might want to avoid Ramsay too…
Justin – There are a lot of awesome Justins in the pop culture world right now. Justin Timberlake. Justin Trudeau. Even Justin Bieber has his moments… It's perfectly okay to bring Justin back.
Luna – She's a Lovegood in the Harry Potter series but this celestial name won't have you automatically thinking Harry Potter. Hermoine, on the other hand…
Piper – From Orange is the New Black, Piper is a spunky one and a great name choice. Other names that make the cut? Stella and Daya. Just stay away from Poussey…
Billie – Offspring is coming back for another season! And Billie reigns supreme on screen and on the list of trendy names.
Rue – Unlike Katniss and Primrose, which scream The Hunger Games, Rue has a certain sweetness about it. Sure, it may get its origin from The Hunger Games, but we predict it will make a nice addition to the kindergarten roll call in a few years' time as well.
Ezra – Whether you're a fan of Pretty Little Liars or not, there is something about the name Ezra. But if you do enjoy the show, there are a few more trendsetting names on the show including Spencer and Aria. 
Gemma – Sons of Anarchy has made Jax one of the top trendsetters in baby names last year but Gemma is another good one to come from the series. Trinity, Elliot, Eli and Dawn are a few more.
Dustin – As one of the main characters in Stranger Things, Dustin isn't too out there and plays homage to a great new television show and an incredibly talented young star (Gaten Matarazzo). And while Millie Bobby Brown's character, Eleven, is just as awesome, we recommend staying away from numerical monikers. 
Clara – Dr. Who returned to the screens recently and we predict the rise of Claras and Rory's over the coming years. Both of these names have been around for decades and combine that new-age old-school feel perfectly.
Cooper – Finally, if you're a fan of comedy, you can't look past Cooper for your little boy, named after the hilarious Sheldon Cooper from The Big Bang Theory.
Check out our other baby name ideas such as the next generation of hipster baby names, quirky celebrity baby names and vintage baby names that need to make a comeback.