5 Delicious recipes Using Just 5 Ingredients and Under From the 28 Day Challenge!
The September 28 Day Weight Loss Challenge starts on 30th August and the theme is 5 Ingredients and Under - get a sneak peek of the recipes.
5 easy recipes straight from the 28 Day Weight Loss Challenge!
These recipes are from a 5 Main Ingredient challenge, meaning they can be made with just 5 'main' ingredients, this doesn't include seasonings like salt and pepper or cooking oils, which makes them not only simple and super quick to make up but also budget-friendly for all the family!
There are heaps of simple, family-friendly recipes, simple oven-baked dishes and salads, effortless snacks and mouth-watering desserts!
To access more recipes like this in the App, you may have to 'travel pack in time'. See here for How to Customise your Meal Plan in the Healthy Mummy App!

5 recipes that have only 5 main ingredients!
These five recipes are not only simple, delicious, family-friendly and budget-friendly but with just FIVE main ingredients they are so simple you can just throw them together on days when you just don't have the spare time to cook a feast.
Breakfast: French Toast – 314 calories

You won't need to save this special breakfast for just the weekends, it takes around 10 minutes to get it on the table!
Lunch: Ginger Chicken Rice Bowl – 325 calories
This is a high protein nutritious and easy to prepare meal – even more so if you have the rice prepared ahead of time and just reheat when ready to assemble.
Dinner:  Oven Baked Pork Meatballs – 364 calories
The whole family will love these yummy cheesy pork meatballs. If you don't love pork mince you can use beef, lamb, veal or chicken.
Dessert:  Simple Panna cotta – 48 calories
Not only is this decadent and delicious panna cotta 48 calories, it only has 2 ingredients! You'll have to fight your family off these simple little treats.
Snack: Choc Toffee Bark – 134 calories per serve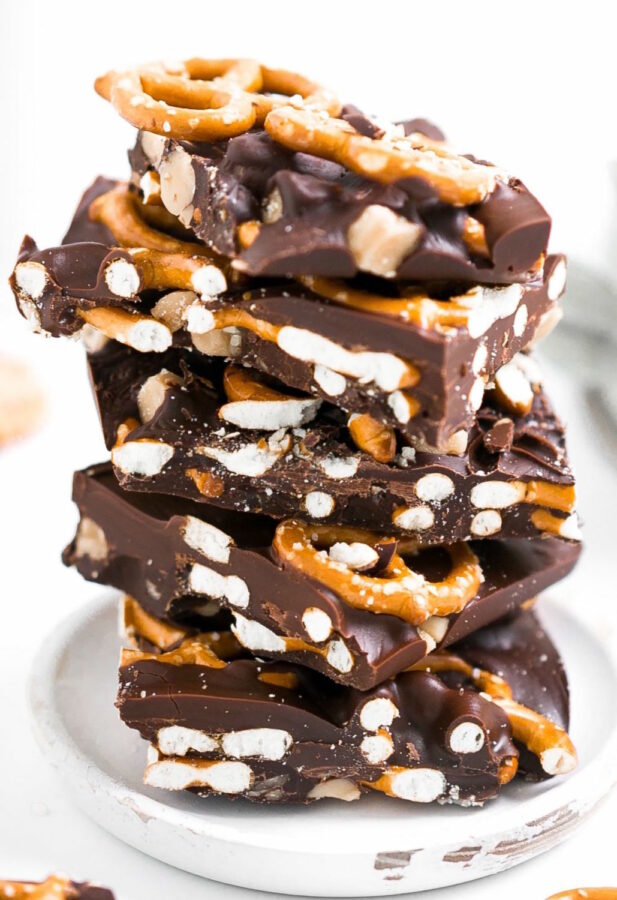 OMG, how good do these look?! And only three ingredients! This is an awesome sweet and crunchy snack or dessert that is sure to satisfy your cravings and keep you on track.
Want more recipes using less than 5 main ingredients?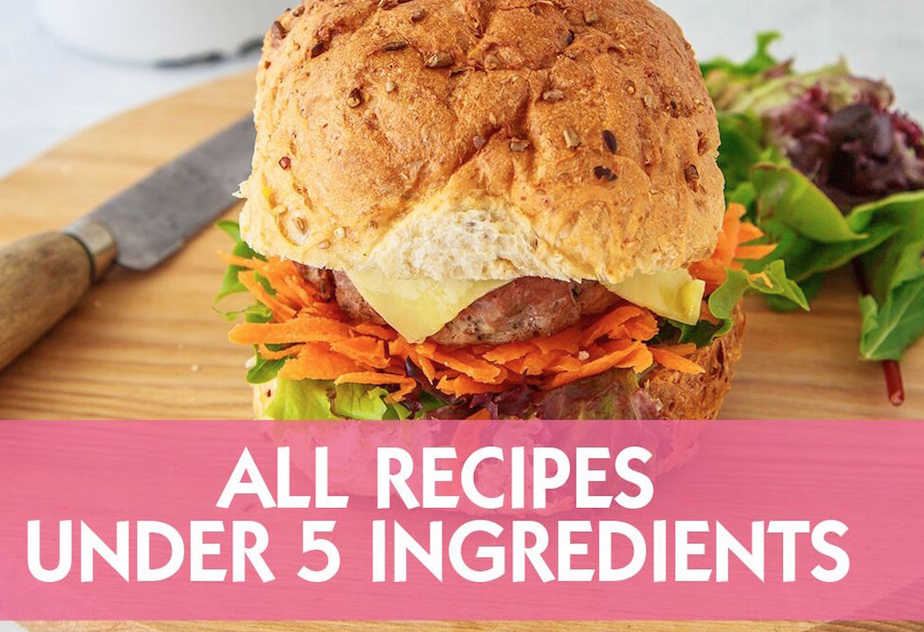 Want to shift your baby weight but feel like you have NO TIME in your day to exercise and eat healthily? That's where the Healthy Mummy's 28 Day Weight Loss Challenge can help.
The 28 Day Weight Loss Challenge is the mum's only 5-star rated app with over 1.6k reviews in 8 weeks!!
You get unrestricted access to :
Nutritionist & chef-designed weekly meal plans
Over 500 different Personal Trainer crafted at-home workouts
Daily Motivation from My Coach
Personalised Shopping lists to make life easy
More than 6000 healthy and delicious recipes at your fingertips
REAL-TIME support from The Healthy Mummy Team and OVER 300,000 other mums