These Healthy Mummy mums have lost over 100 kgs between them and even more in centimetres
These mums have lost over 100kg between them. They say The Healthy Mummy has helped them to achieve their weight loss goals by helping them to stay motivated.
These wonderful and inspiring mums have transformed their lives by following The Healthy Mummy 28 Day Weight Loss Challenge. They say The Healthy Mummy has helped them to achieve their weight loss goals by helping them to stay motivated! Well done, mums!
Check out these mums amazing transformations
Becc Roper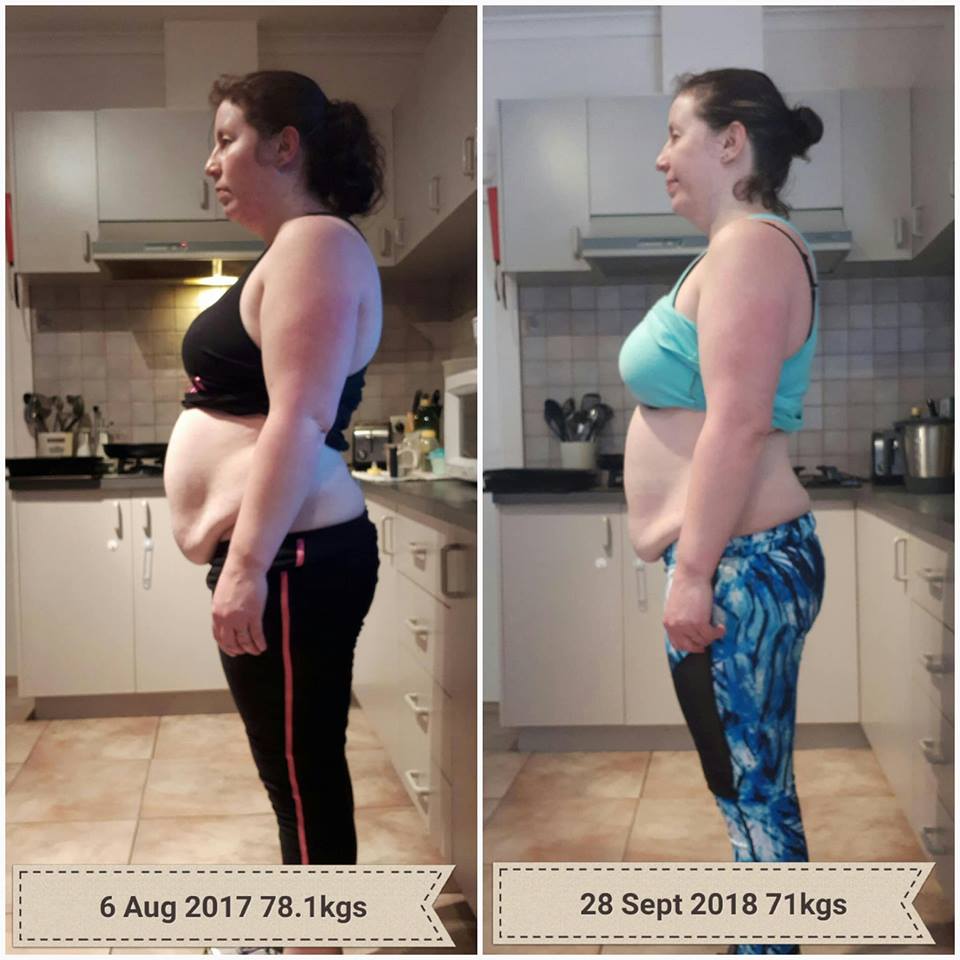 "I hadn't done a stomach photo in over a year! Size 14 pants to size 10, 5 months after baby #2. Baby #2 is turning two next week. I can't believe how much has changed. xx"
Sharon Laurie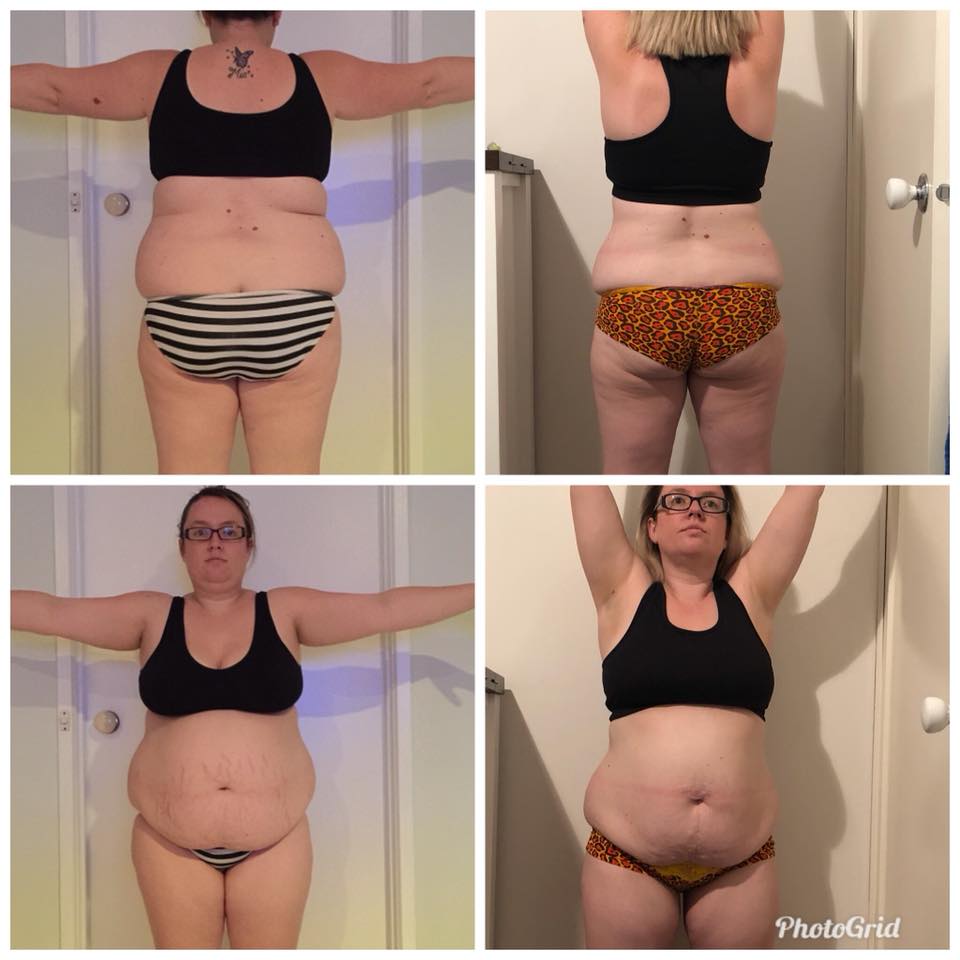 "86kg->70kg and multiple centimetres lost. My goal is at least another 5kg but 10kg would be great!"
Jullian Ives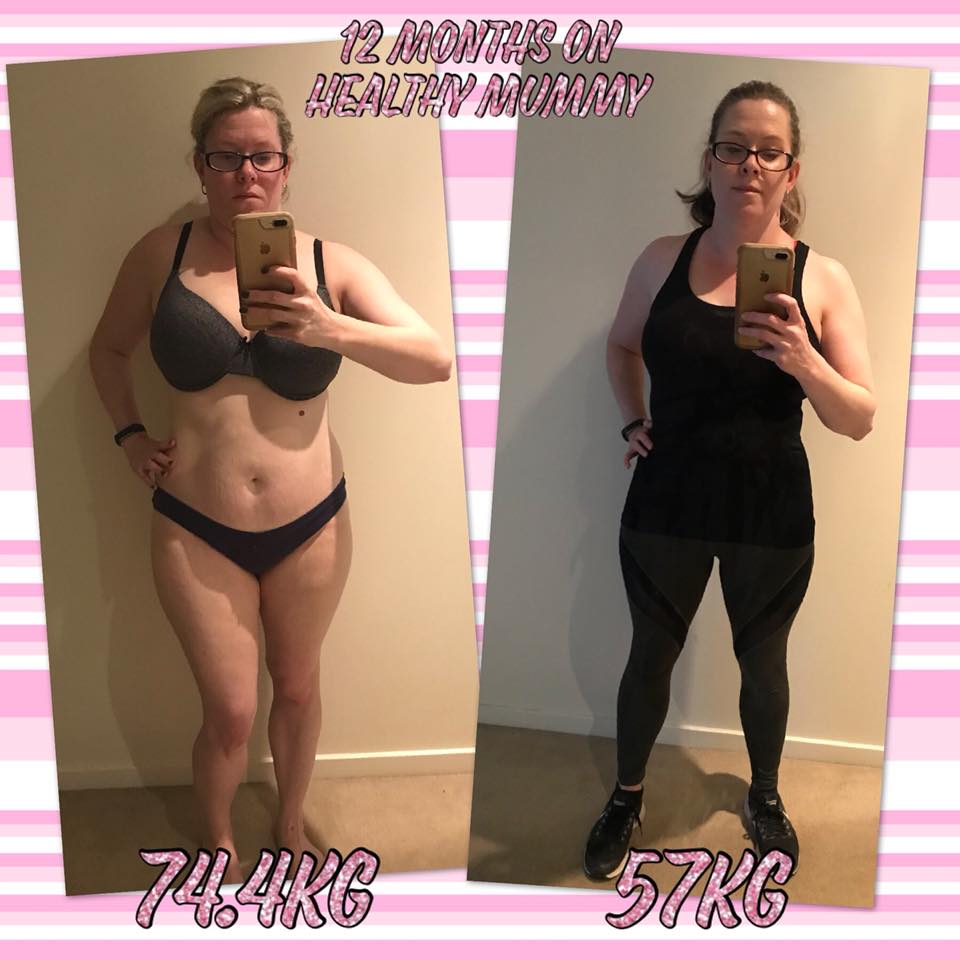 "12 months gone since I started The Healthy Mummy. I've lost 17kg; I've gone from a size 14 to an 8-10.
I have 7-10kg to lose to get to my goal weight. I'm hoping to go hard and be at my goal by December (or be as fit and toned as I can be)."
Caeliegh Lawrence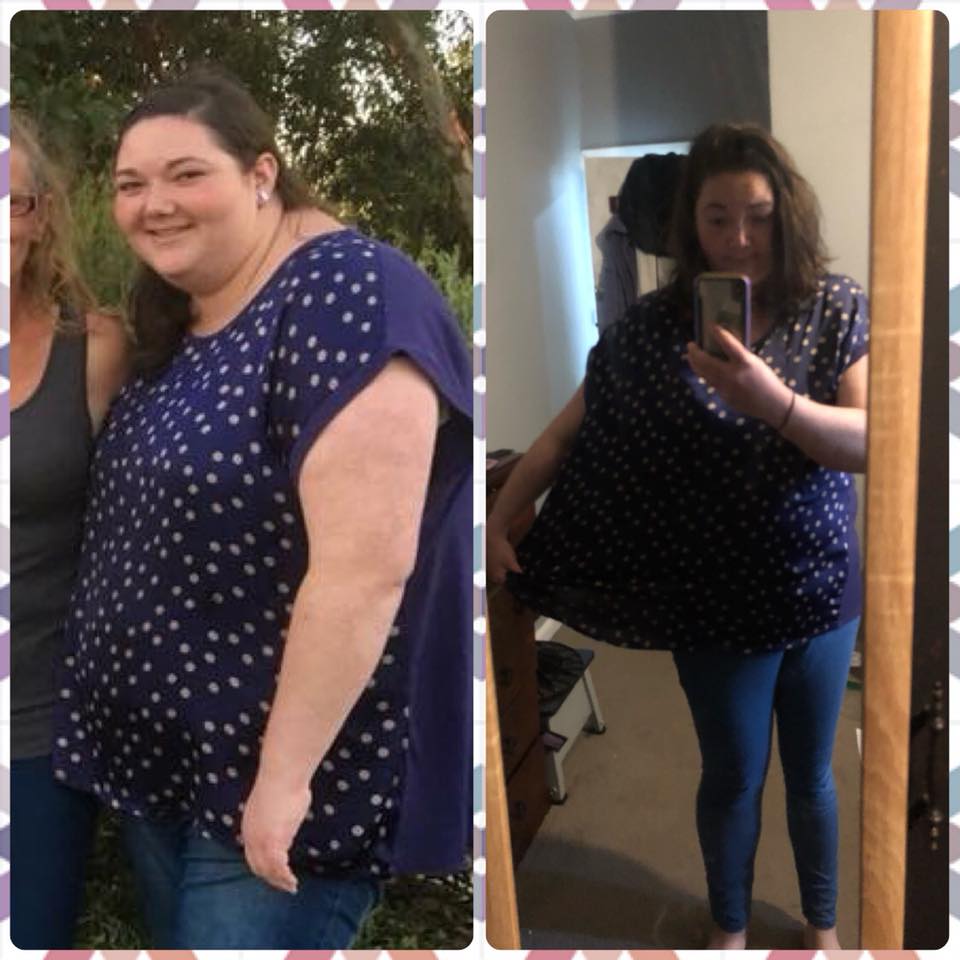 "Healthy mummy obsessed – I'm so passionate about The Healthy Mummy because it works.
I tried to lose weight so many times but nothing worked until a trip to the doctors to be told I had borderline high blood pressure. I had to do something…that night I signed up to
The Healthy Mummy 28 Day Weight Loss Challenges and bought smoothies. 
Seven months on and I have lost 29.8kg I still have a while to go before I'm anywhere near where I want to be, but it's a start. 
Matt has also lost around 35kg. 
The Healthy Mummy changed our families lives forever.
Our kids now have role models they can look up to and be proud of."
Kylie Pryor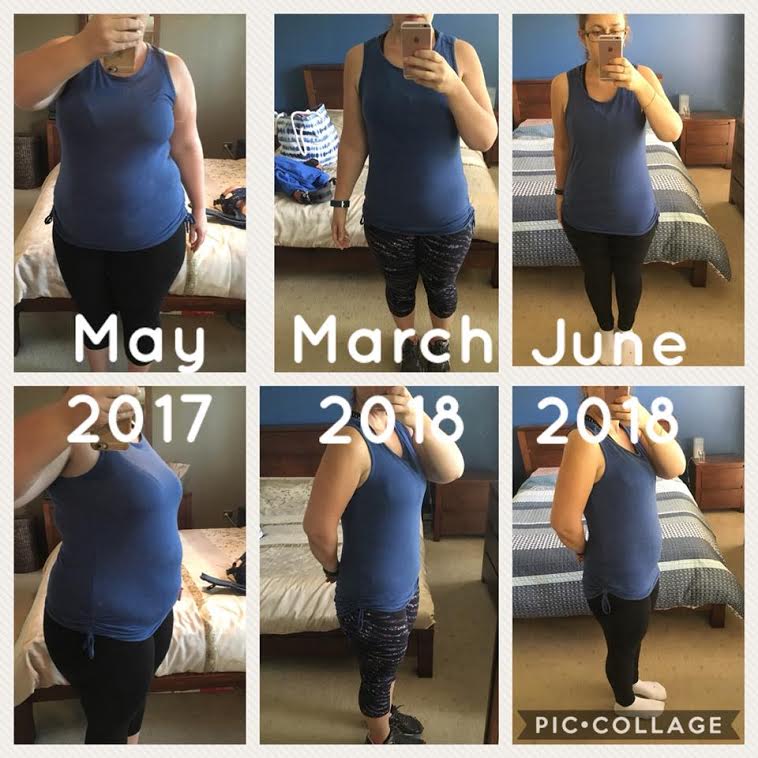 "The Healthy Mummy has helped me achieve my weight loss goals by continually motivating and inspiring me. I love seeing so many women changing their lives in the private support group and having small short-term goals (like "100 Days to Summer) as it's great to keep you focused. I have a wonderful local consultant who has been amazing as well at keeping me motivated. 
The Healthy Mummy app also has helped as meal planning keeps me on track. The smoothies are amazing and such a convenient meal when out and about or in a rush! And I love the variety of exercises on the app as it means I can always find an exercise I feel like doing."
Molly Hull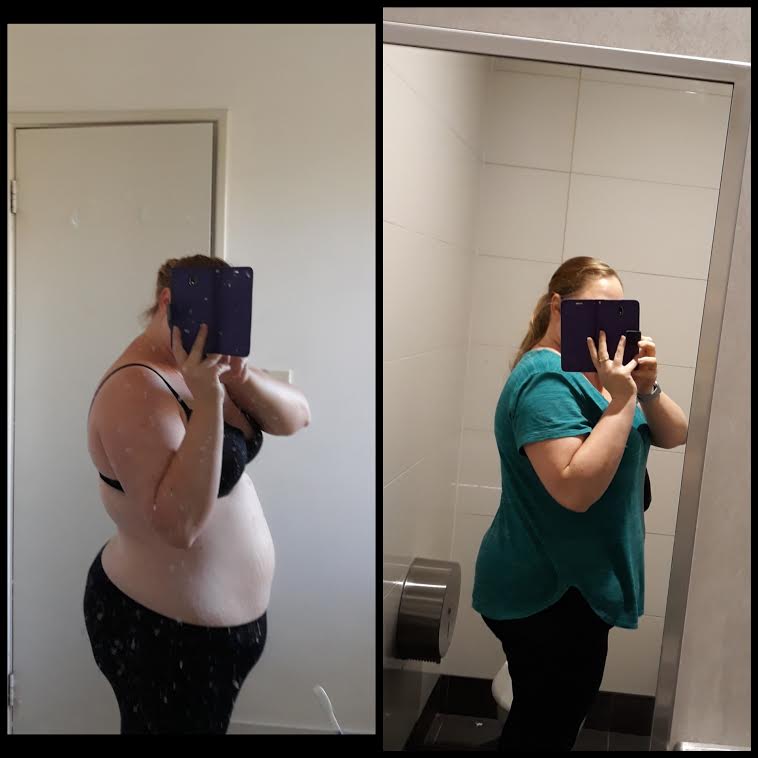 "I found the Healthy Mummy 3 years ago and just followed quietly. Finally took the plunge in April of this year after getting engaged. I have lost 10kg but an insane amount of centimetres. What's change the most for me is my mindset. I don't mind if the scales don't move as much as I'd like them to anymore because I know my journey will be slow and I'm ok with it. This is a huge shift for me because I used to work hard for a week or two, get frustrated and give up before seeing any results.
My biggest tip for other mums, if you're a slow loser like me, is to just be determined and consistent. For me that doesn't mean doing it every day, it means consistently getting back up after you've fallen off the wagon and trying again.
The thing I love most about The Healthy Mummy is the private support group. Without this, I would have given up months ago. My favourite smoothie by far is the chocolate because it's so versatile. I can't wait to try the chocolate fudge! Favourite recipe would have to be the Mexican Lasagna and Shepard's pie. Both are budget-friendly and huge family favourites now.
I love the app because of all the helpful features like the meal plans and exercise videos but the best part for me, as a mum of four, is that I can plan our meals and the app gives me a shopping list. I don't even have to think about it and I never forget anything anymore! 
Before The Healthy Mummy I didn't eat breakfast, now I can quickly make a smoothie and have brekky done in under a few minutes."
Emma Charles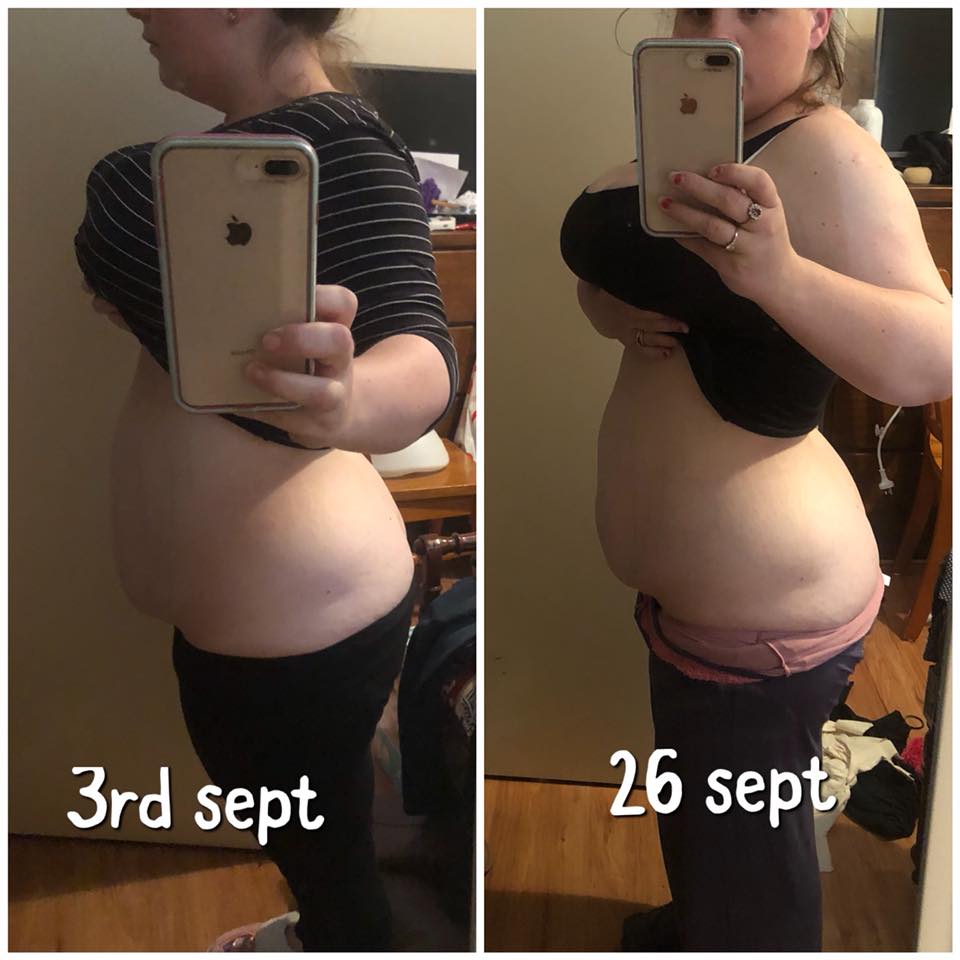 "So I haven't done any workouts yet. Bubs only 9 weeks old and had my 4th C section so taking it steady. I've joined and I have just been following all the healthy mummy recipes. Thought I'd take a comparison as the scales aren't moving. Thank you The Healthy Mummy. I think I can see a little difference."
Bridget Finlayson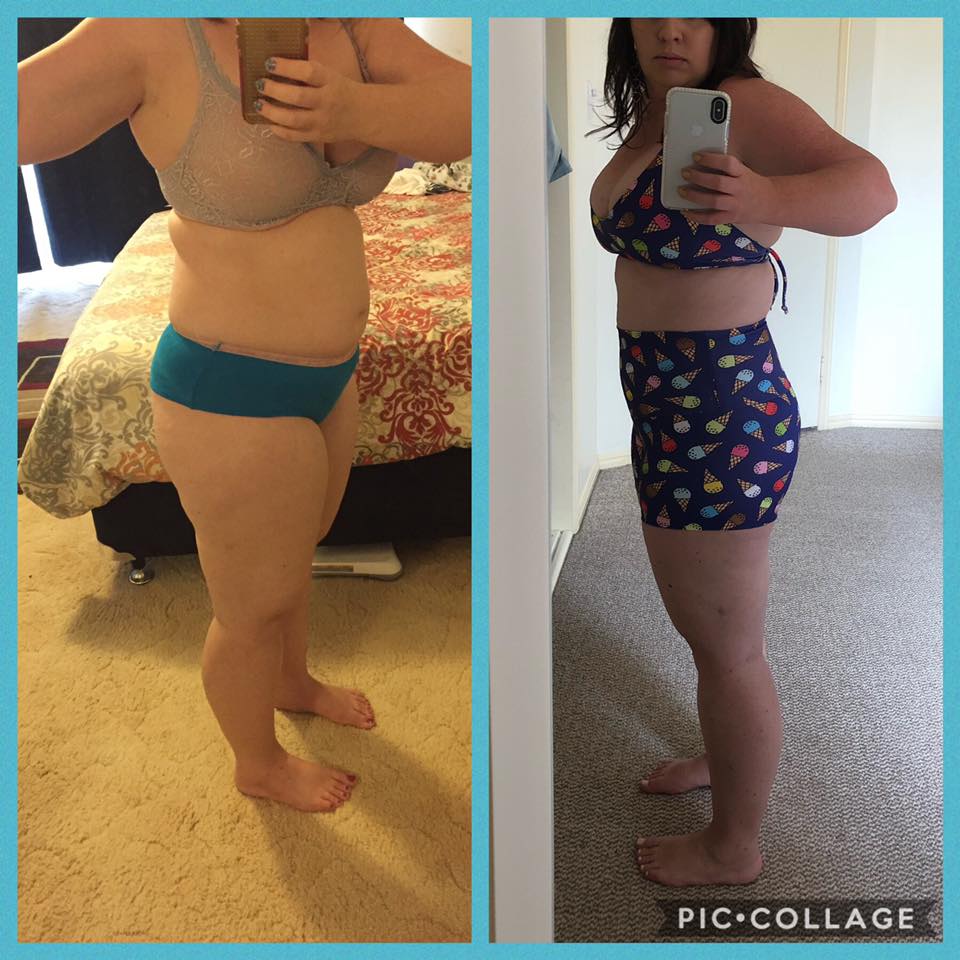 "Some might not see a whole lot of difference and yes, I lost my way for a little bit. But I'm back and I'm going to smash my goals. Since first finding The Healthy Mummy (Jan 2018) I have lost over 13kg (at one stage it was 15) and kept it off. I've been suffering from depression and anxiety really badly for the past 8 months and lost my way for a bit but thanks to The Healthy Mummy I didn't put all the weight back on and I've gotten back into walking every day (up to 4-5kms now). I don't know what I'd do without the 28 Day Weight Loss Challenge or the smoothies."
Becca Anne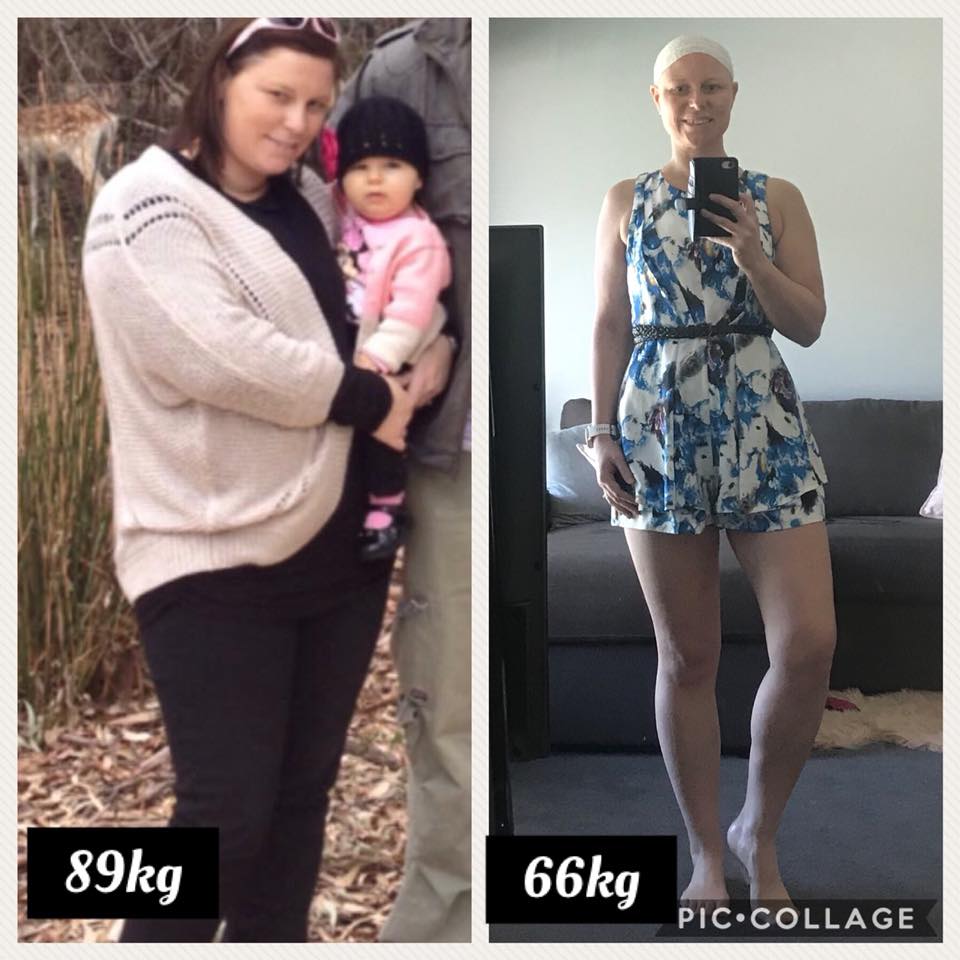 "89kg to 66kg. 
Finally reached my first goal of 66kg! It's taken a few years and another baby, but finally here.
Wish I still had my hair, but nothing I can do about it. 
I panicked being put on prednisone, but so far I've managed to stay on track and not gain weight this time around.  2kg to go for 100days 2 summer goal of 64kg, and then another 4kg to get to the ultimate end goal of 60kg. 
It's always so hard once I get under 70kg, always getting a few under then going back up, (my body tends to like sitting at 73kg) but slow and steady following The Healthy Mummy plans and I know that this year is the year I'm going to do it!"

Well done amazing mums! Keep up the hard work!
Are you ready to become a Healthy Mummy?
If you are wanting to lose weight and improve your energy – not to mention – help improve your overall health and wellbeing – our 28 Day Weight Loss Challenge is an awesome program to check out.