One of The Healthy Mummy's Meal Prep Queens Sasha Farley shares her top four tips to make meal prep so simple you will WANT to try it for yourself.
Check out her super simple meal prep tips below.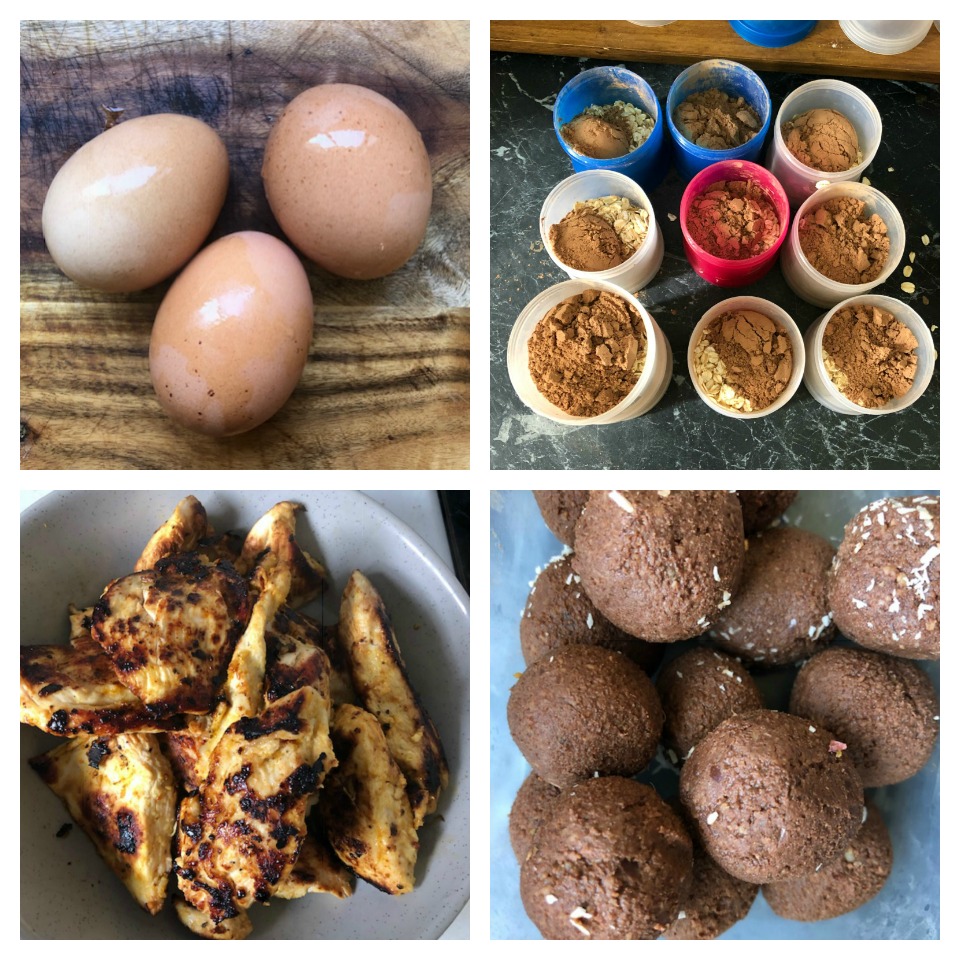 If you are like many mums your days are hectic and although you might be inspired to try meal prepping after reading some of the incredible meal prepping stories within The Healthy Mummy community, you are overwhelmed at the thought of getting started.
Well, you no longer have to worry.
Meal Prep Queen Sascha Farley has come to the rescue with her top four meal prep tips that are so SIMPLE you will WANT to try them for yourself.
She calls this the 'no pressure' meal prep approach. A term we love very much!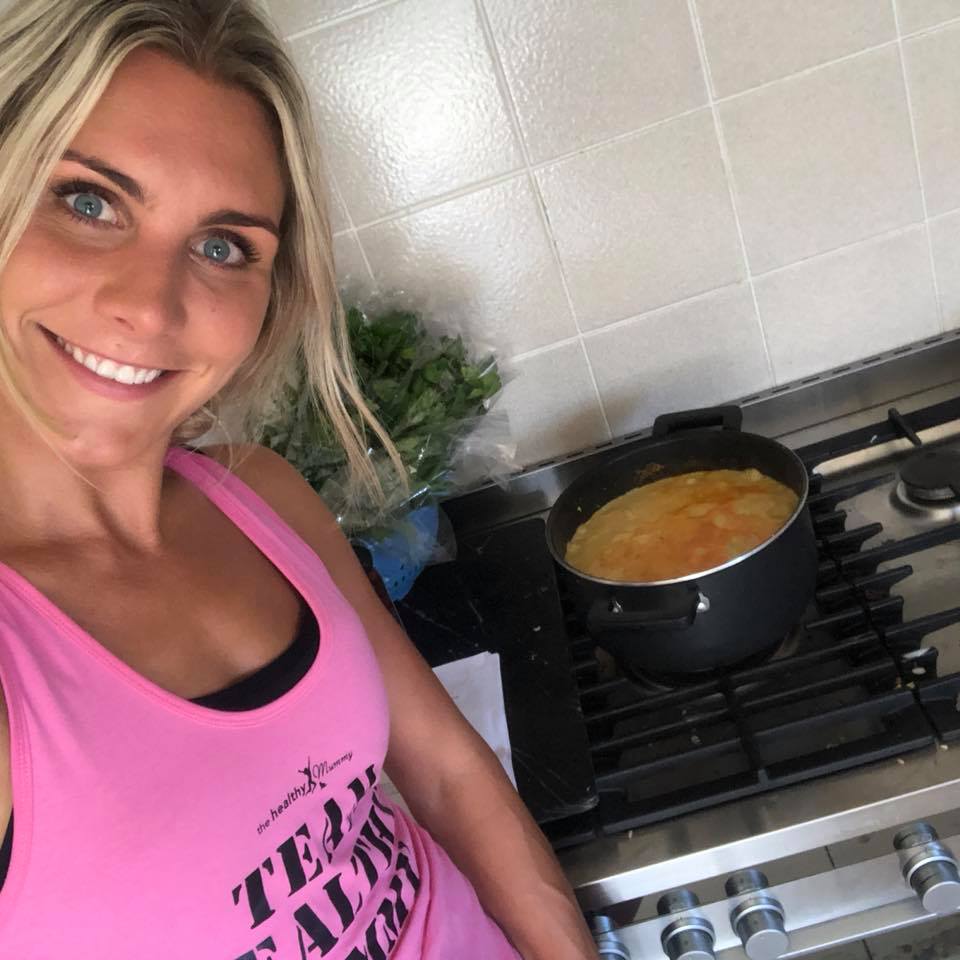 Sascha says "Meal Prep doesn't always have to mean complete meals and everything in bulk!
I believe meal prep is anything that eliminates a step at a later time or anything that simplifies things in the kitchen.
I've put together my top tips to take the pressure off!
Everyone has their own way of meal prepping and I like to try them all as each approach serves a purpose depending on each person's lifestyle.
I've consistently done bulk prep which I absolutely loved!
During holiday periods I find this harder so have been doing 'progressive meal prep' or 'no pressure meal prep' which is prepping bits and pieces when I can!".
Sascha's top 4 'no pressure' meal prep tips
1. Eliminate all of the most time-consuming steps of putting a meal together.
For example: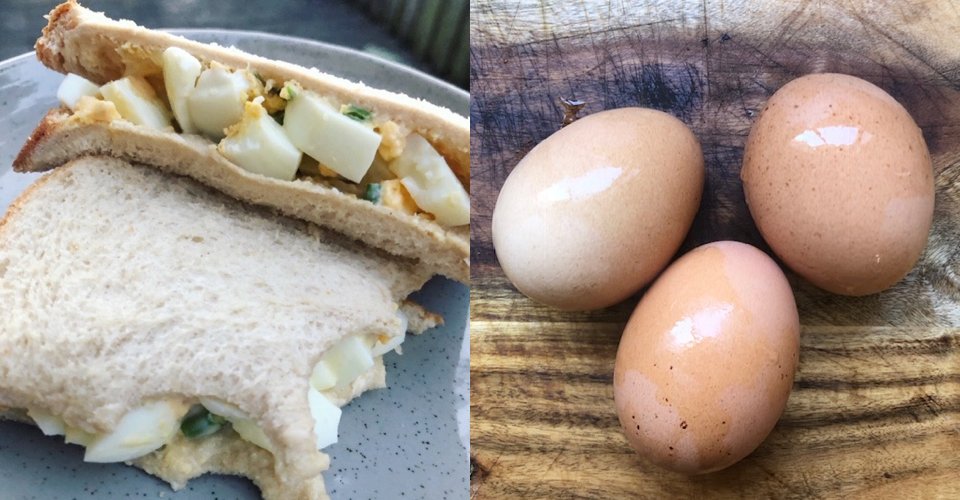 – Boil eggs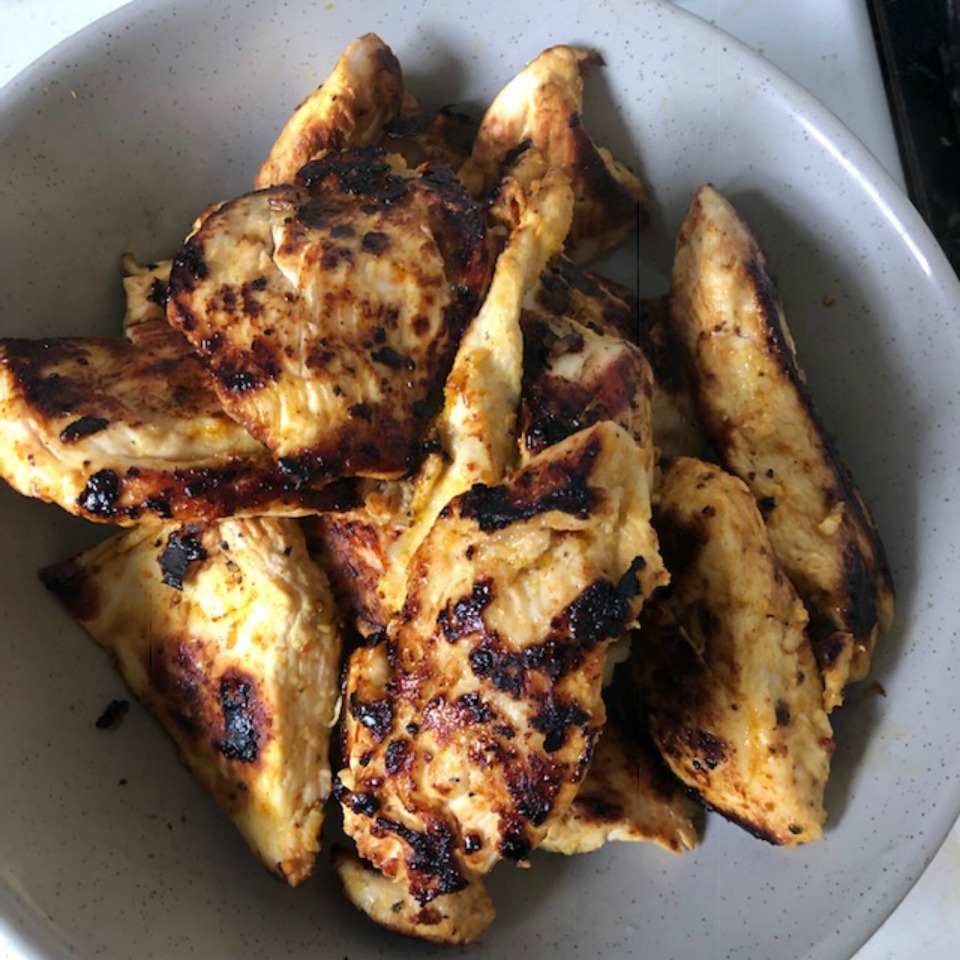 – Marinate/cook meats
– Chop veggies
– Pre-make a salad
– Roast vegetables
Sascha says "this helps with putting together main meals when the time comes.
I use the 28 Day Weight Loss Challenge app search filter to put together main meals!"
"For example, searching 'chicken' gives me SO many options – Pizzas, salads, wraps and more!"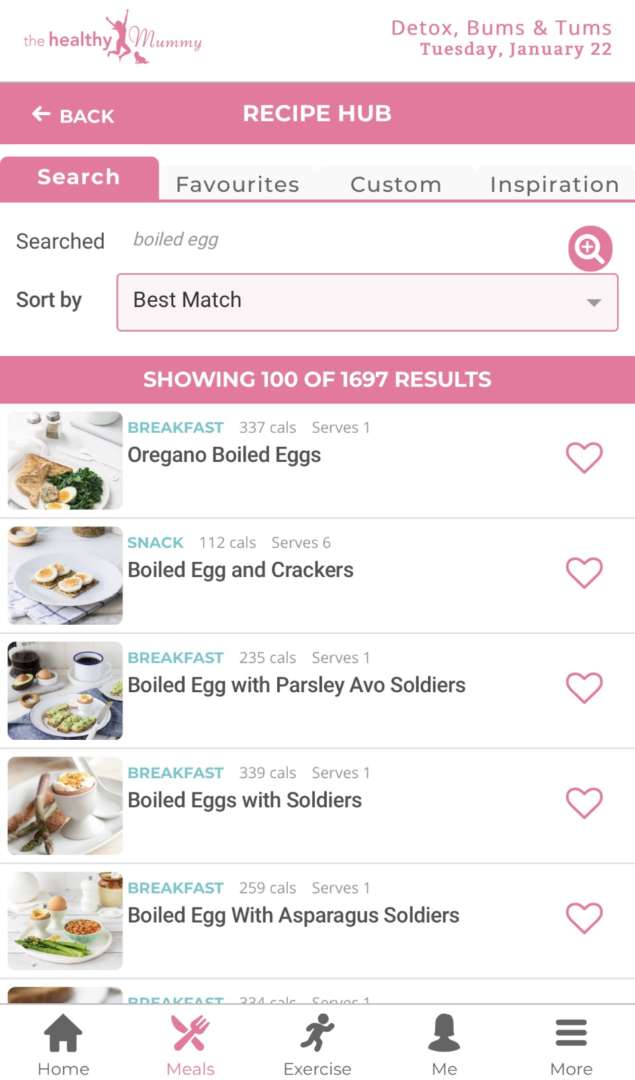 "Equally, searching 'boiled eggs' in the recipe hub shows up hundreds of recipe options."
2. Prep your dry ingredients for smoothies!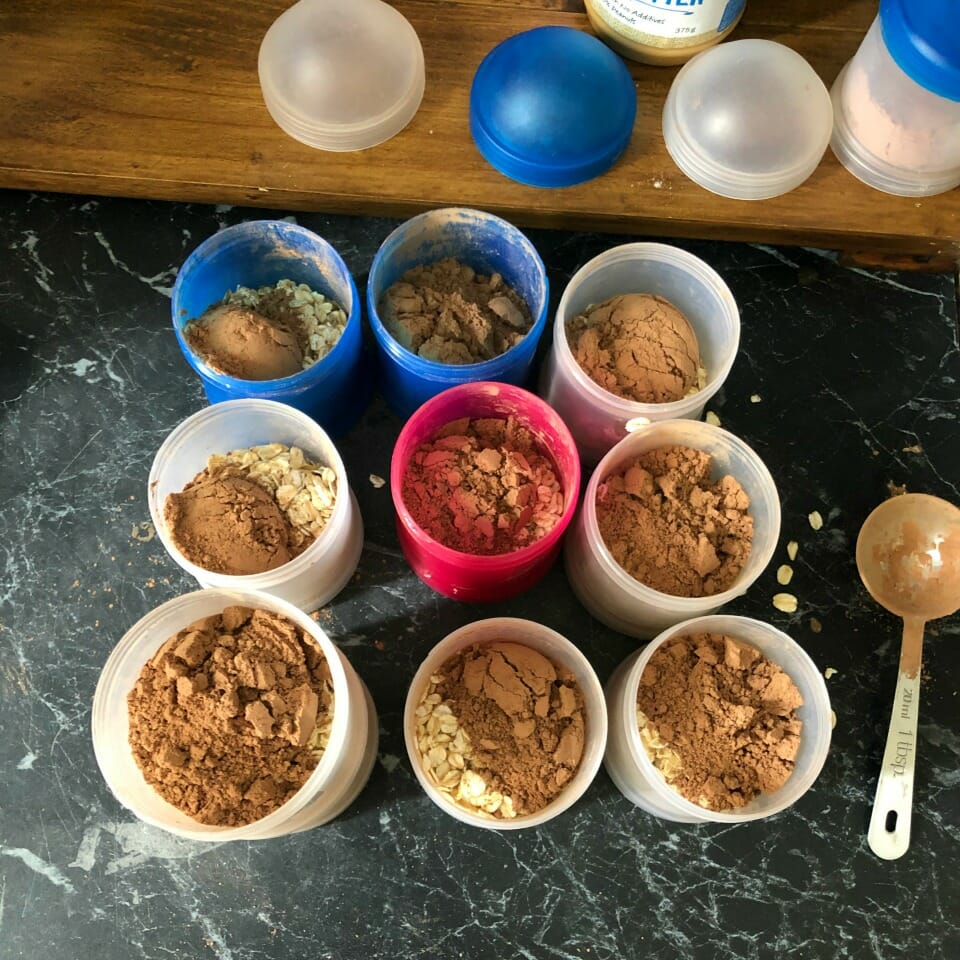 Sascha says "I LOVE my Healthy Mummy Smoothies, especially for breakfast or a snack when I'm extra time poor. Having everything I need already portioned out to pour into the liquid and blend means a smoothie is EXTRA quick and convenient." 
Get Sascha's favourite Chocolate Snickers Smoothie recipe here.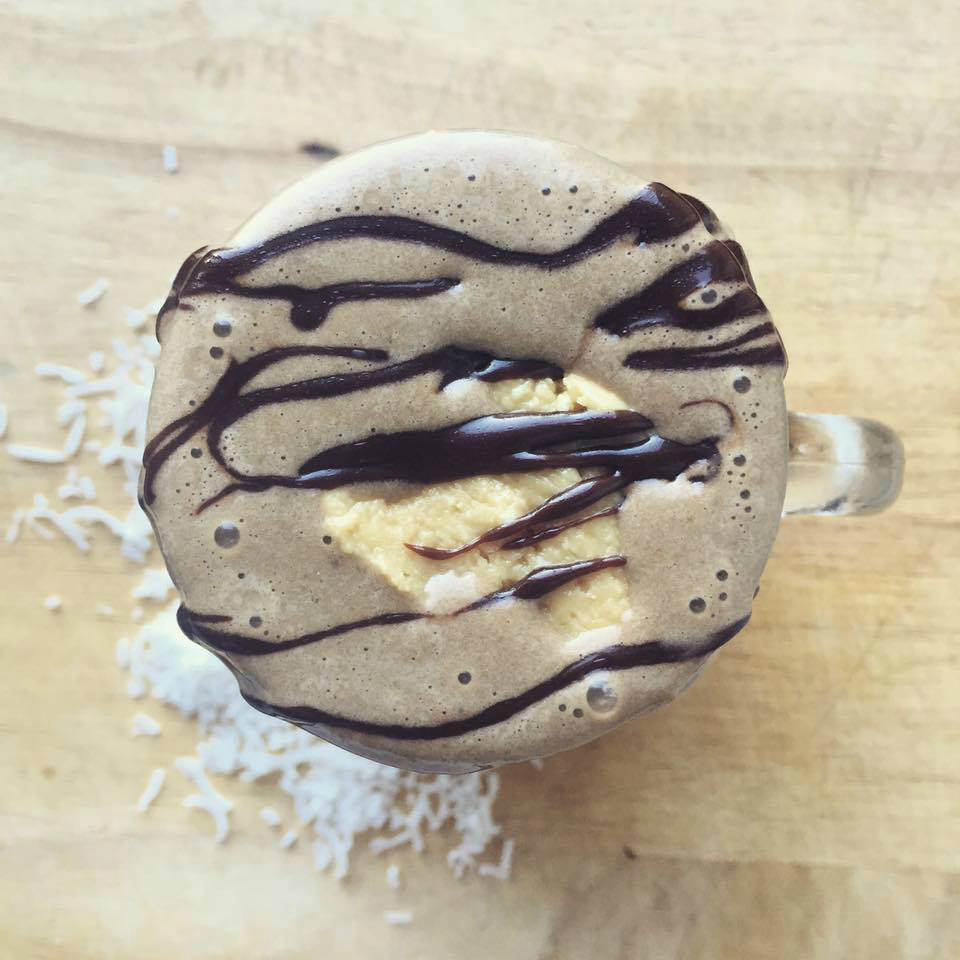 3. Prep your dry ingredients for breakfast pancakes or overnight oats.
Having healthy breakfast options ready to go in the morning means that even if your day throws you a curve ball you are guaranteed to start off your day well.  And often if we start our day well we are more inclined to stick to a healthy plan.
Sascha says "Breakfast is the most important meal of the day and I find this is the time I am most rushed!
Sometimes I like to save my smoothies for snacks, lunch and dinner so picking a quick breakfast recipe is the key!
Healthy Mummy overnight oats recipe, for example, are a great option which I prepare in advance!  Get an overnight oats recipe.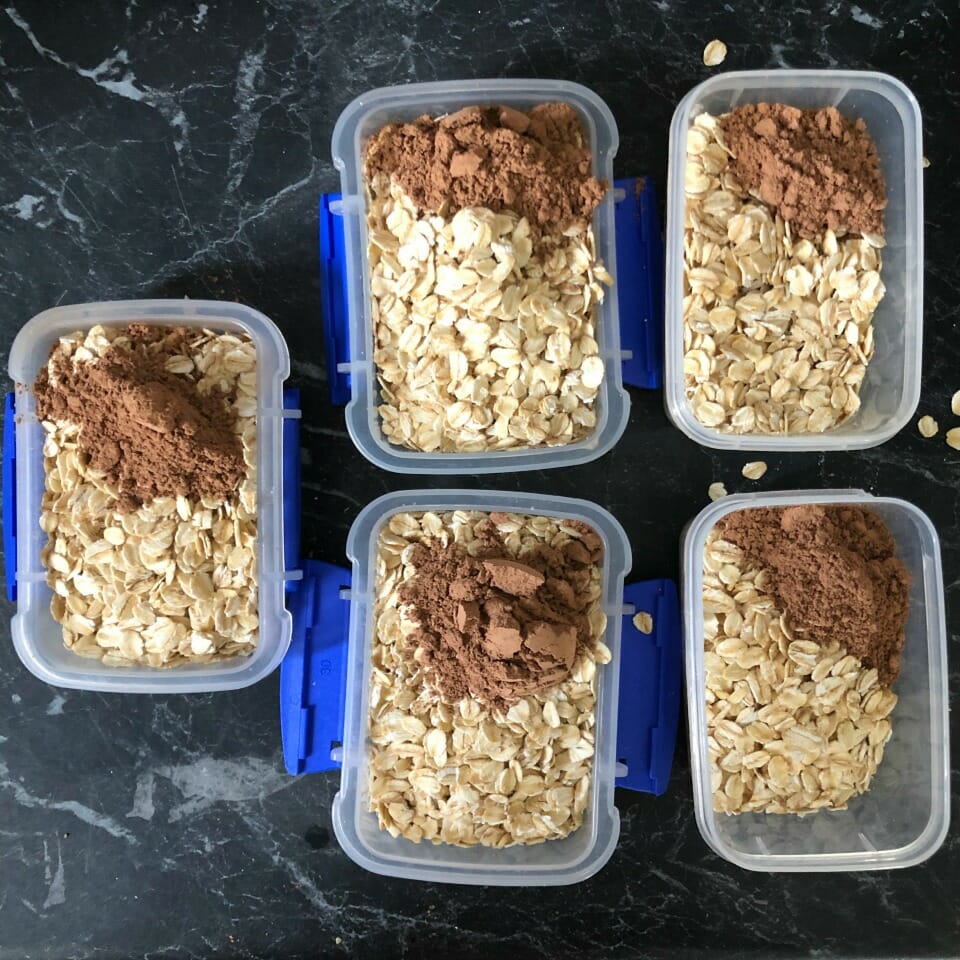 "I also like to prep the dry ingredients for my favourite 5-minute pancakes so all I have to do is add banana, milk and blend. You can even pre-blend and/or cook the batter the night before! " 
Get Sascha's 5-minute pancake recipe.
4.  Ready-made snacks don't have to mean baking!
Sascha's says "You can keep the majority of your snacks super simple like fruit, yogurt, crackers and dip, pretzel pack or a hit of healthy mummy protein powder shaken with your preferred liquid!"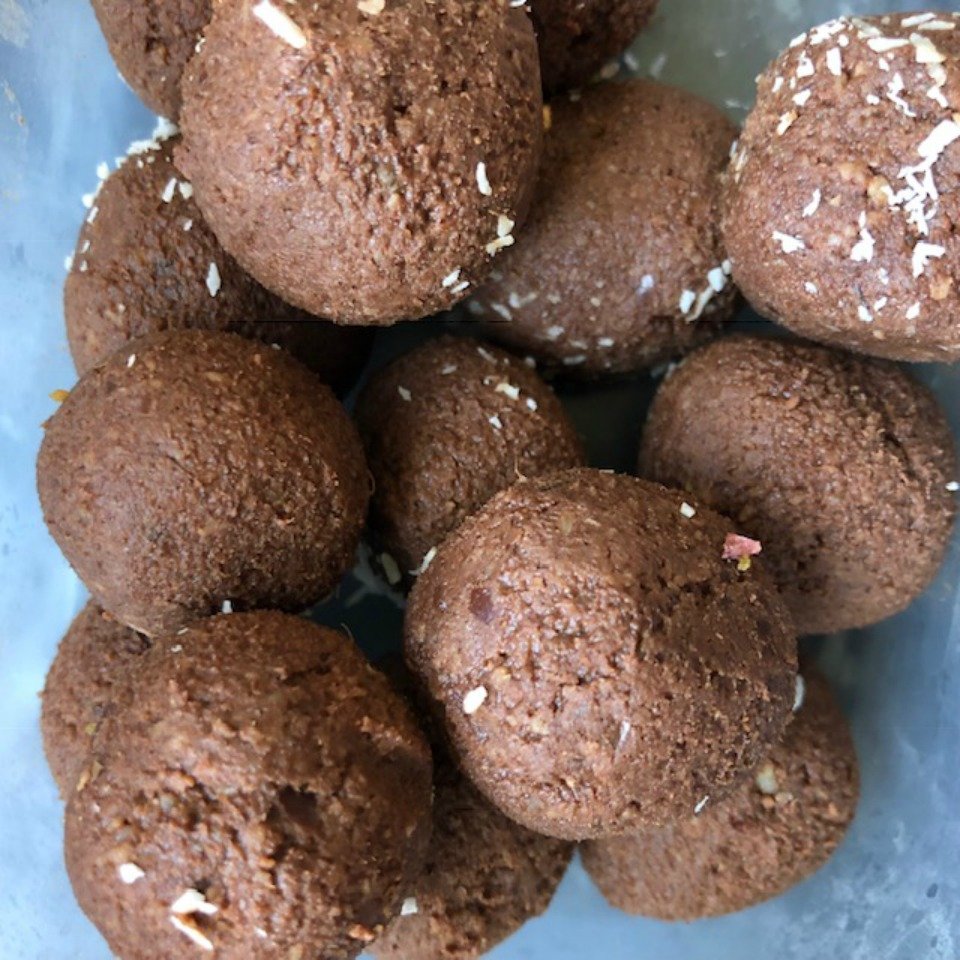 In terms of quick snack prep Sascha find that the Bliss Balls the most effective.  Check out these delicious bliss ball recipes.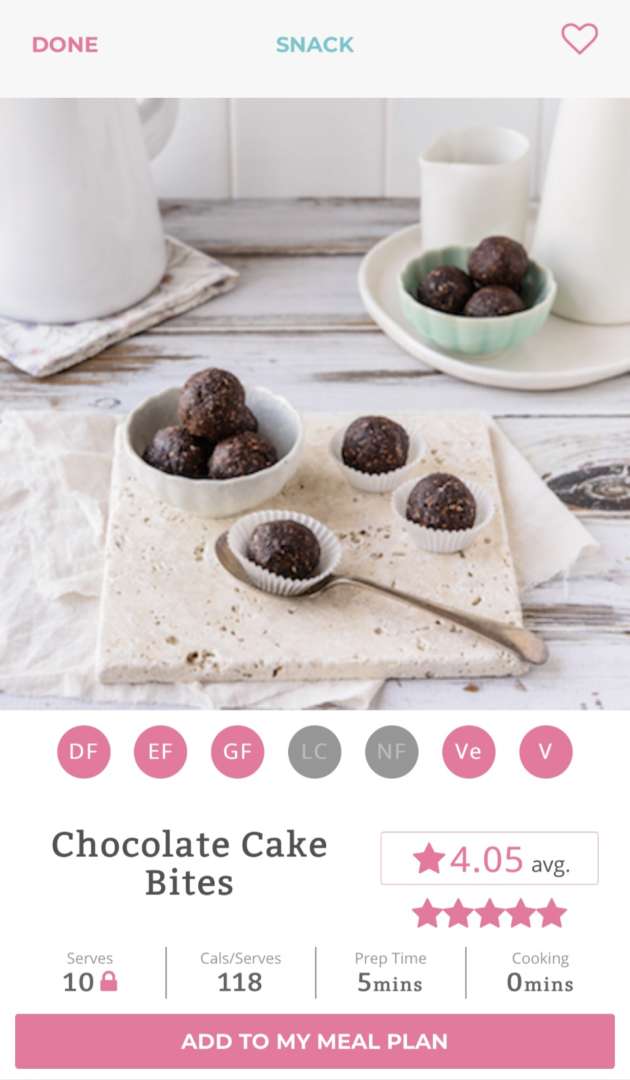 She also says "The chocolate cake bites from the 28 Day Weight Loss Challenge hub are also delicious."
We have to agree with Sascha. They are delicious!
Thanks Sascha for proving that meal prep can be made 'super simple' and still lead to great weight loss results.  Check out more real mum weight loss stories.
Find all these recipes and thousands more by joining The Healthy Mummy challenge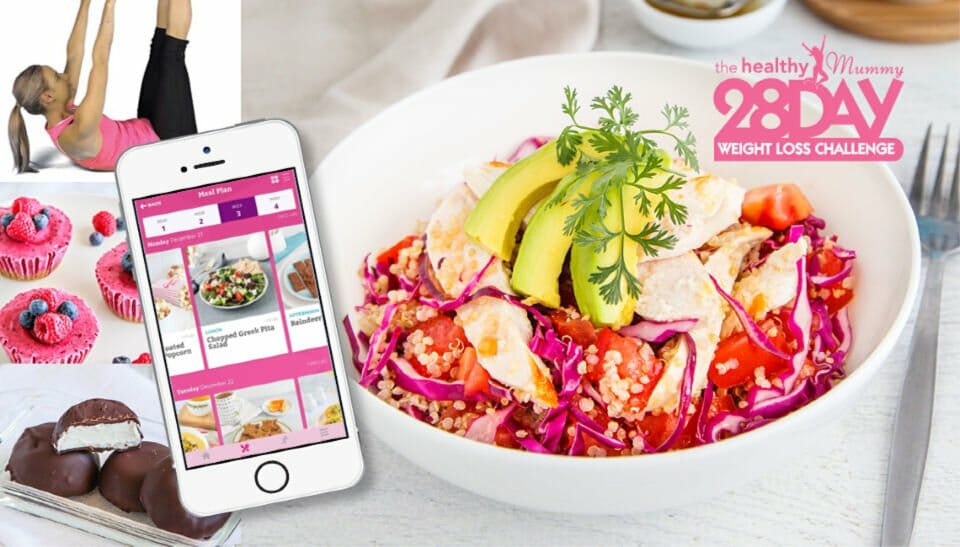 If you are interested in kickstarting your weight loss and want to improve your energy – not to mention – improve your overall health and wellbeing – our 28 Day Weight Loss Challenge is an awesome program to check out. 
Our 28 Day Weight Loss Challenge includes:
28 days of at home exercise routines (no gym needed) – with video instruction
Customisable and breastfeeding friendly meal plans (including a 7 day cleanse)
Challenge combines Pilates exercises with interval and circuit training (HIIT)
Suitable for basic to advanced fitness levels
Home to thousands of EASY-TO-MAKE recipes!
To learn more about our 28 DAY WEIGHT LOSS CHALLENGE CLICK HERE