Healthy dinner recipes to lose weight: The real secret to staying full until bedtime
Looking for healthy dinner recipes to lose weight? These meals will help you stay full for longer so you don't feel tempted by that after-dinner snack! And in case you're still hungry, we've got you sorted with a few healthy snack alternatives, too.
Eat a pile of lacklustre lettuce for dinner, and you'll find yourself starving (and frustrated!) an hour later. Nobody wants to go to bed hungry… but eat too much and you'll feel over-full and uncomfortable at bedtime. It's all about balance, right?
In this article, we'll share tips on how you can balance out your meals to maximise your weight loss and make better choices to help you feel full and satisfied after dinner. And we'll answer some of the most common questions around choosing healthy dinner recipes to lose weight.
Jump ahead to read more: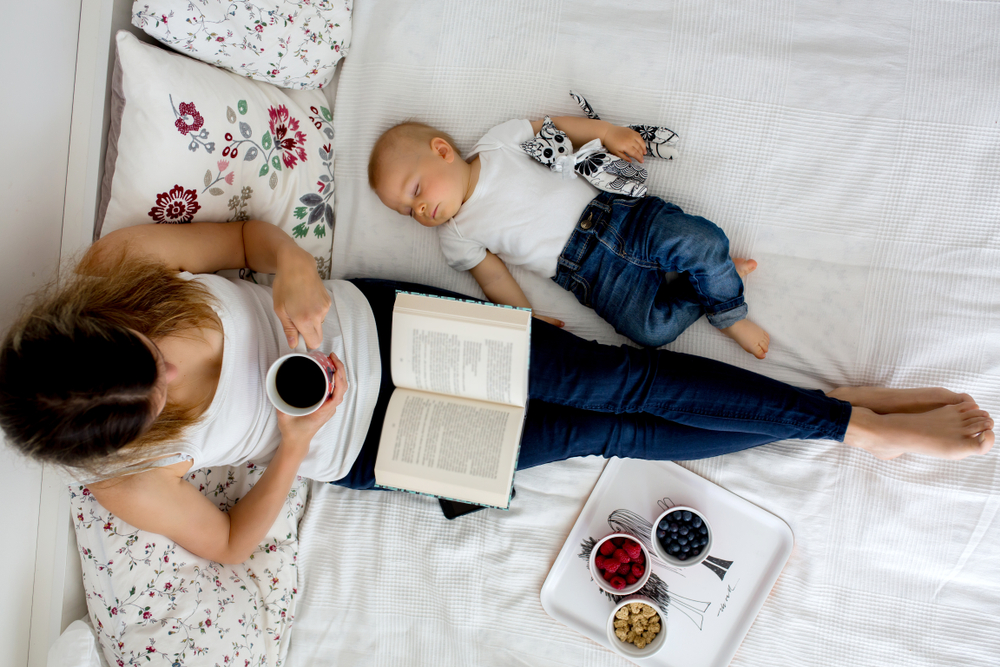 Let's begin with…
Should dinner be the lightest meal of the day?
There certainly are benefits to eating a lighter dinner. Late night meals that are either heavy or carb-packed are correlated with increased weight. Plus, eating a heavy meal will give you that sluggish feeling the next morning which will mess with your appetite at breakfast.
In general, the later you eat dinner, the lighter it should be, according to many experts. Choosing a lighter option at dinner (especially if you eat dinner late) will help your body digest and break down the food overnight so you sleep better and wake up refreshed and hungry (which is a good thing!). And you'll lose more weight! One study found that the time you eat your food can have a huge effect (more than doubling) on the amount of weight loss you achieve.
How can you feel full for longer?
As you may have noticed, some types of foods and ingredients fill up your tummy for longer and break down more slowly. These foods can stop you wanting to eat again soon after a meal, which is perfect for cutting out after-dinner treats, snacks, and desserts. So, when you're looking for healthy dinner recipes to lose weight, choose ones that have:
High protein – Not eating enough lean protein has been shown to increase your urge to overeat high-carb and high-fat foods, leading to weight gain, so where possible, incorporate good proteins into your healthy meal plan
Wholegrain alternatives – Compared to refined grains, wholegrain alternatives are better-for-you carbohydrates that contain more nutrients and more fibre to help you feel full for longer
Healthy fats – Because our bodies burn fat more slowly than carbs, eating healthy fats can help you lose weight by reducing your sugar cravings and ensuring you have enough energy to make it through till bedtime
Just as importantly, healthy dinner recipes to lose weight should cut back on carbohydrates (especially refined ones) and sugars because these tend to give you a quick burst of energy but break down quickly. That means you'll have an empty tummy and low energy levels very soon after eating a seemingly big meal. And that's why you might feel tempted to eat dessert or a sugary snack. Choosing ingredients to satisfy your appetite will set you up for success between dinner and bedtime.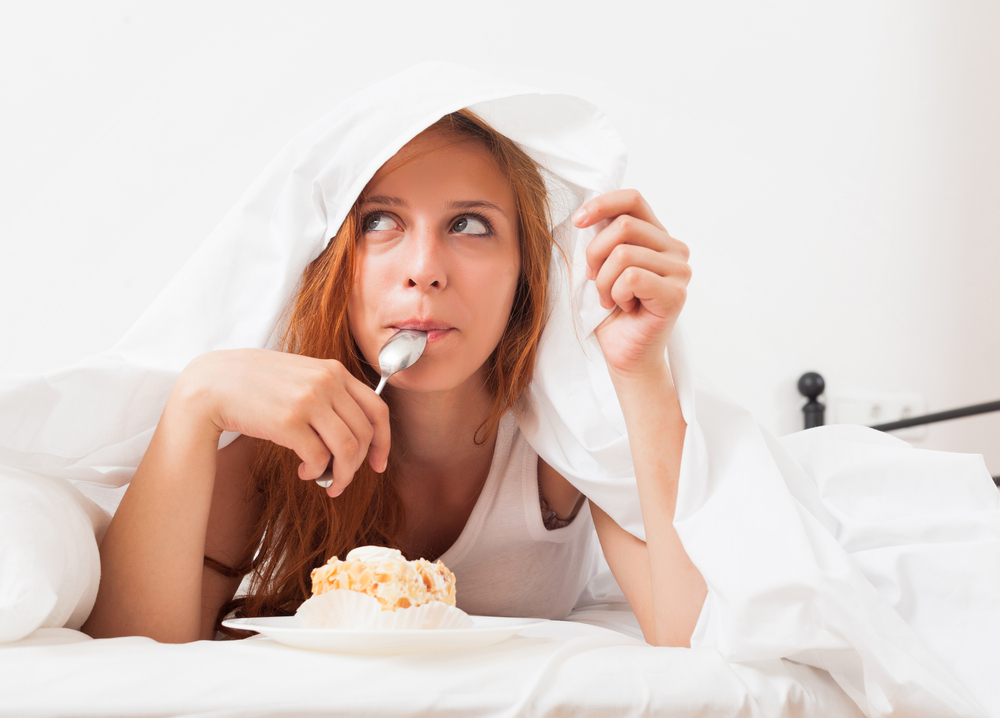 Is it bad to eat before bed?
Generally, yes. There are much better times of the day to eat your food to make sure your body uses up the energy and gets all the nutrients it needs. But if you're REALLY feeling hungry, your schedule is a bit off, and/or your body is telling you to eat… listen to your body. Try to tune in to what's really going on. If it's genuine hunger and it can't wait till morning, eat! Just make sure you eat something healthy and try to set up your schedule and meal plan so that it doesn't become a regular habit.
How long before bed should you stop eating?
Here's the short answer: you should put the food away around 3 hours before you plan to go to bed.
Why stop eating three hours before bed? Eating right before you go to bed (or worse, in bed!) is a bad idea. Here are just some of the reasons why…
You won't use all the energy – Since you're going to spend all night lying in bed, you'll likely have leftover energy from the food you eat that isn't burned and is instead turned into fat stores
You won't be able to relax – If you eat right before bed, you'll get a spike of energy right when you're trying to relax and fall asleep… worst timing ever!
You'll get nightmares – Maybe you've experienced this before… heavy food in your tummy and/or sugars can give you some pretty weird dreams!
Your body needs a break – Your body needs to heal and rejuvenate… but if it spends all night trying to digest what you ate just before bed instead of healing and making new cells, you'll miss out on your "beauty sleep"!
So, stop eating at least 1-2 hours before bed. But ideally, 3-4 hours. That means if you normally go to bed at 10pm, try to make sure dinner finishes between 6-7pm and resist the urge to have supper or snacks before bed.
Want to know more? Read how to stop night time snacking!
What can you eat before bed if you ARE hungry?
First of all, don't be afraid of hunger. It's okay to be a little bit hungry when you go to bed.* For many of us, part of losing weight includes getting used to the feeling of being hungry and being okay with it. You may find that after a few nights of pushing through the urge to snack after dinner, you'll become a lot less tempted to reach for unhealthy foods and after-dinner treats.
*Of course, if you're pregnant, breastfeeding, or anticipate a fairly active night with your little one, you'll need to do what works for you.
But if you are super hungry and you feel like it'll impact your ability to fall asleep (or whatever else you need to do through the night), it's okay to have a healthy snack before bed. Ideally, go for a super healthy, light, vegetable-based snacks like carrot or celery sticks, perhaps mixed with some protein like cheese or hummus. If you do eat food later in the night, try to avoid lying down within 2-3 hours after eating, and go for a walk to help your body start digesting the food more quickly.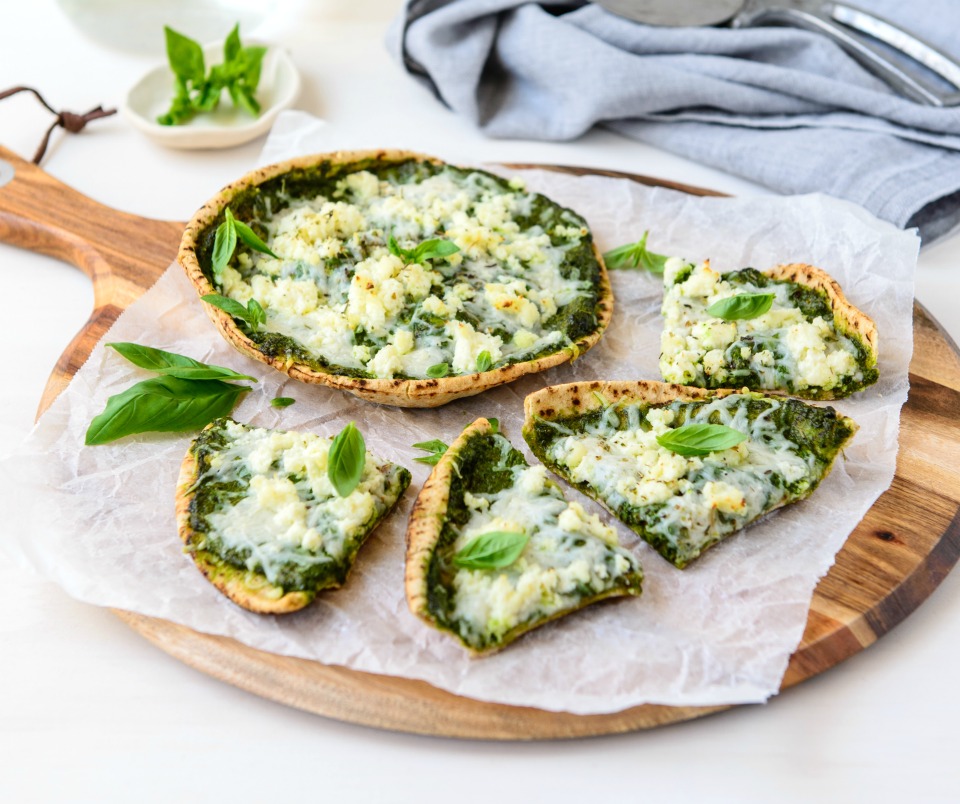 Healthy dinner recipes to lose weight
Ready to make a positive change to your diet? Add these to your healthy meal plan and see if it makes a difference to your appetite after dinner.
20-minute spinach pesto pizza – With a wholemeal base, plenty of greens, and low-fat, high protein cheese, this delicious and healthy dinner recipe is weight loss perfection.
Healthy sweet potato pies – This protein-rich meal will fill your belly up and leave you satisfied, but not bloated.
Chicken and pesto buckwheat risotto – Instead of the usual white arborio rice, this risotto uses buckwheat for a filling, better-for-you meal packed with flavour, nutrients, and protein.
Better-for-you after-dinner snacks
If you're still peckish after sticking to the healthy dinner recipes in your weight loss meal plan (or you need some extra energy to get through a night shift, an all-night breastfeeding baby, or something else), try these healthy weight loss recipes you can eat before bed.
A Healthy Mummy Smoothie – These smoothies are a meal on their own and packed with loads of nutrients, so if you had an early or very light dinner and need something more to get you through till morning, a smoothie might be just what you need!
Make ahead nut and berry chia porridge – If you can't resist the urge to eat dessert, at least make it a good one! This "porridge" is low-fat, low sugar, and nutrient/protein packed, and will easily fill you up until breakfast. Plus if you make it ahead of time, and don't feel like dessert, after all, you can always eat it for breakfast the next day instead.
Healthy choc chip cookie dough bliss balls – Sometimes, you just want something a little bit chocolatey after dinner. We get it! With plenty of nutty goodness and just enough chocolate and sweetness to satisfy you (without getting a sugar high), these are the perfect after dinner treat… as long as you stop at one!
Get more healthy dinner recipes and weight loss support

Join The Healthy Mummy's next 28 Day Weight Loss Challenge and get amazing community support, healthy meal plans, and more healthy dinner recipes. To lose weight, you'll find our community of healthy mums are just the support you're looking for. We'll see you on the inside!