Fed up with 'Fad' dieting and losing weight the unhealthy way, Mum of four Natalie made a commitment to herself to change her lifestyle with healthy habits she could maintain for the long term.
Four years on, and by following The Healthy Mummy lifestyle, she's not only lost 18kgs, but now has a sustainable and healthy weight and is in the best shape of her life.
"I'm 44yrs old but physically I'm feeling like I'm still in my early 30's."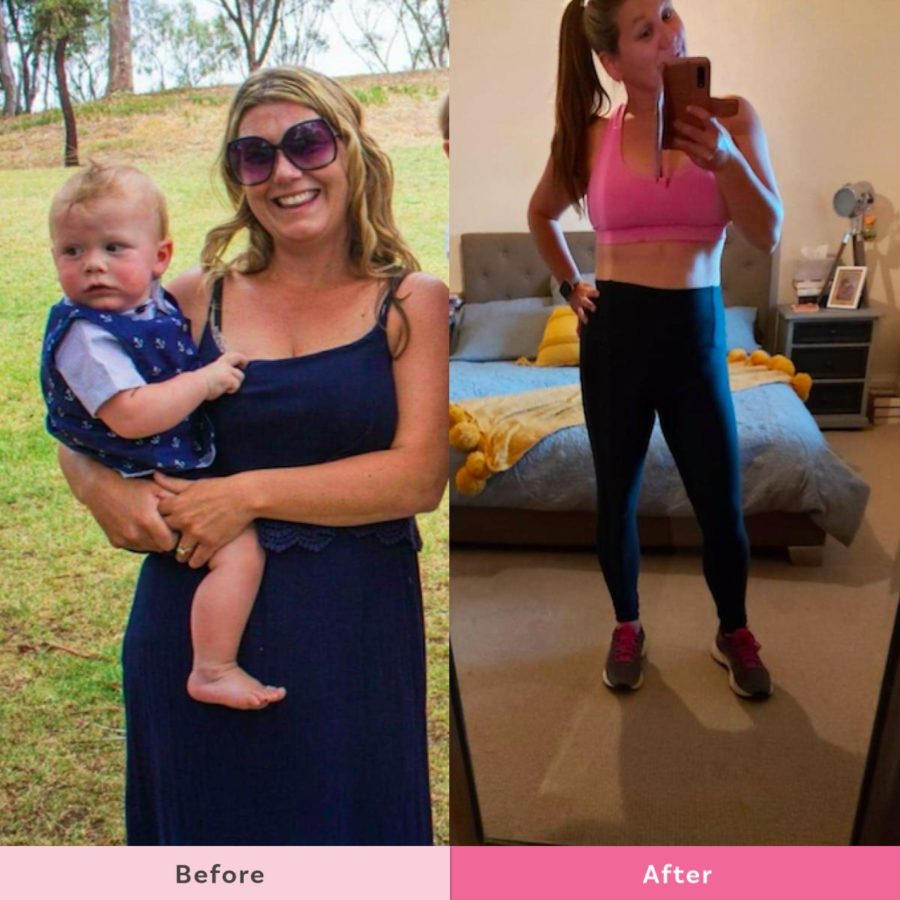 Natalie's Weight Loss Story
Natalie Carling has four children aged 29, 25, 5 and 3.
It was a photo taken at her third child's first birthday that prompted Natalie to make a lifestyle change and leave all the fad diets and body issues behind her.
That change was joining The Healthy Mummy's 28 Day Weight Loss Challenge.
Losing weight is one thing, but maintaining that weight loss and living a healthy lifestyle for good is another. But four years on Natalie is doing just that. She has lost 18 kilos and is loving her healthy lifestyle.
"I have found that the Healthy Mummy has given me sustainable health and healthy weight loss which I'm finding can be maintained long term.
"I have much more energy, confidence and now great skin."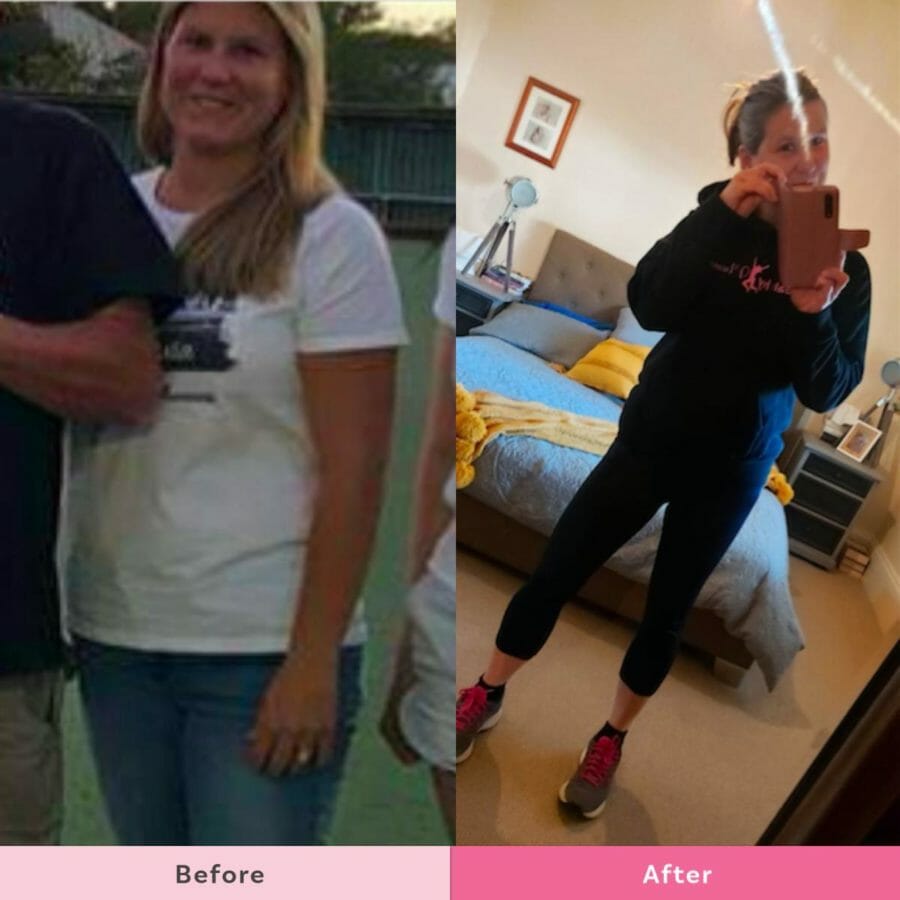 Natalie has embraced her new lifestyle by eating healthy food from the Healthy Mummy App and upping her exercise.
She says, "The best thing about Healthy Mummy is you're NEVER deprived of any foods!"
"For breakfast, it's a yoghurt bowl or Aussie toast. For lunch a Healthy Mummy Smoothie, toastie or leftovers. Snacks are dip and crackers, The Weetbix Slice or Bliss Balls."
Some of Natalie's favourite Healthy Mummy Meals are:
"The list could go on!"
Natalie has also incorporated The Healthy Mummy Smoothies into her daily routine.
"My favourite smoothie is the Bloated Tummy Smoothie (recipe on the 28 Day Weight Loss Challenge) and at the moment I'm loving the Honeycomb flavour."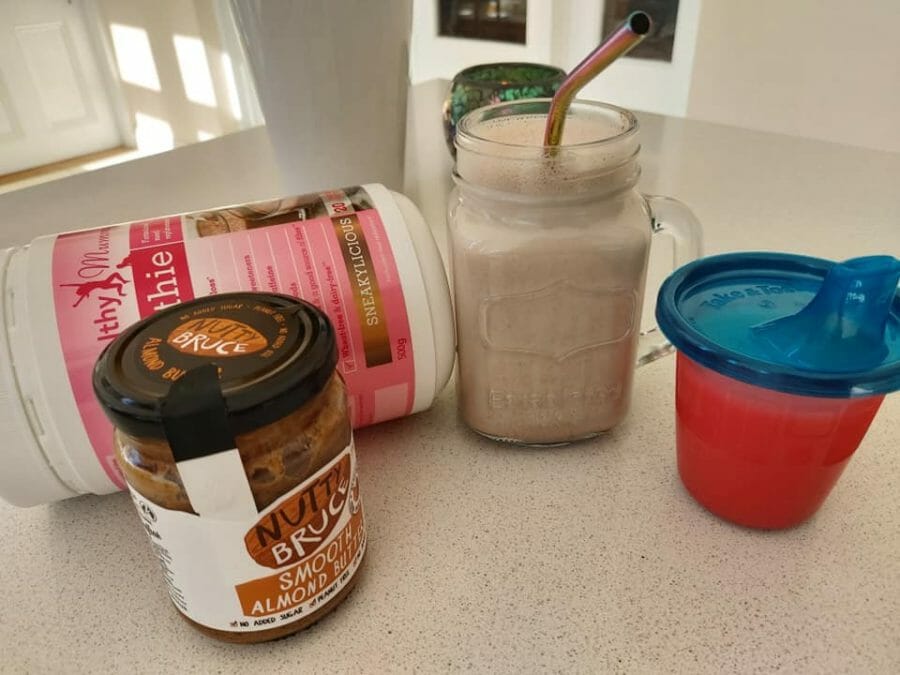 Natalie has upped her exercise routine and exercises five to six times a week.
Natalie says, "From the app I love Tabata and recently the newest ones with the Weights"
Find out about the Weights Workouts here! 
Changing her Mindset
One of the main reasons Natalie believe she has been able to sustain her weight loss and thrive in her lifestyle is a change in her mindset.
She says "In the past, I didn't have a very good mindset or love for my body until I joined The Healthy Mummy."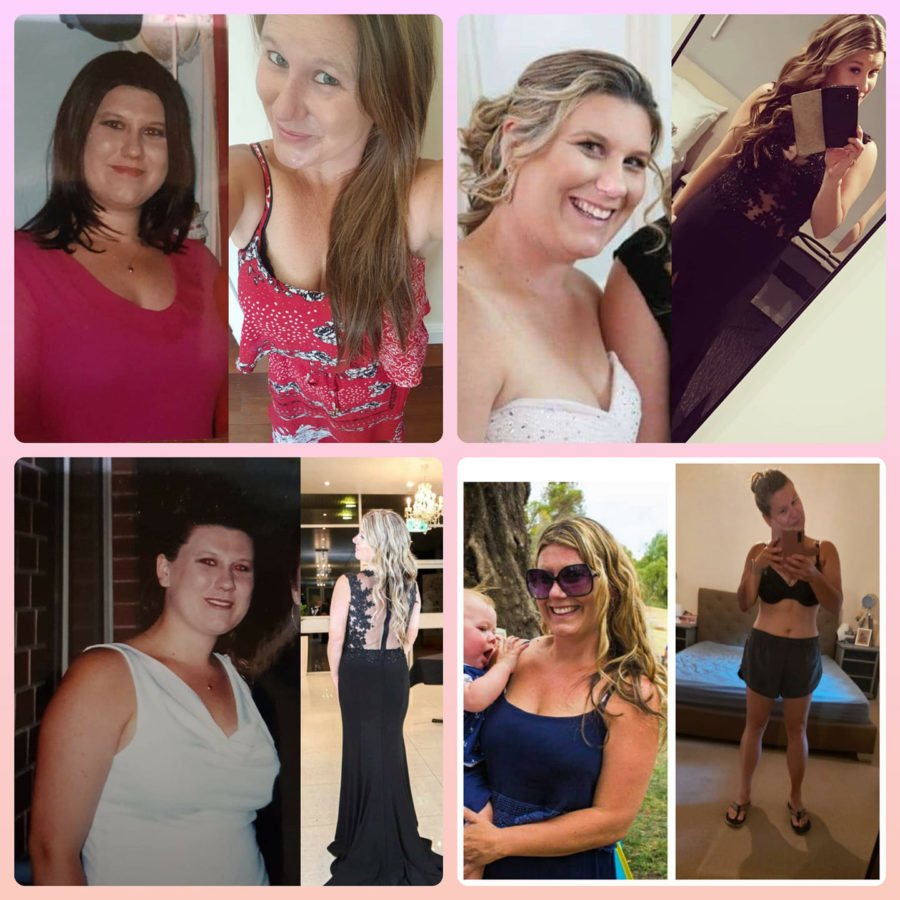 "It has given me a different way of thinking, better body confidence which I didn't have before and also a new group of Healthy Mummy friends who are so so supportive."
"Thanks to The Healthy Mummy for helping me change my mindset. This has been a big part of my journey 'the way of thinking' and getting my mindset right."
Natalie's Top Tips for success
Meal prep
Drink lots of water
Move your body
Take one day at a time
Don't be too hard on yourself
Organisation is the key
Things to remember every day
Always take a deep breath
Your journey is yours and yours only
Throw away the scales and take pictures
Reward yourself when you achieve goals
Believe in yourself and if you have a bad day, remember not to be too hard on yourself, we all have them and tomorrow is another day.
Such wise words Natalie! Thank you so much for sharing your inspirational story with us.
Join Natalie on the 28 Day Weight Loss Challenge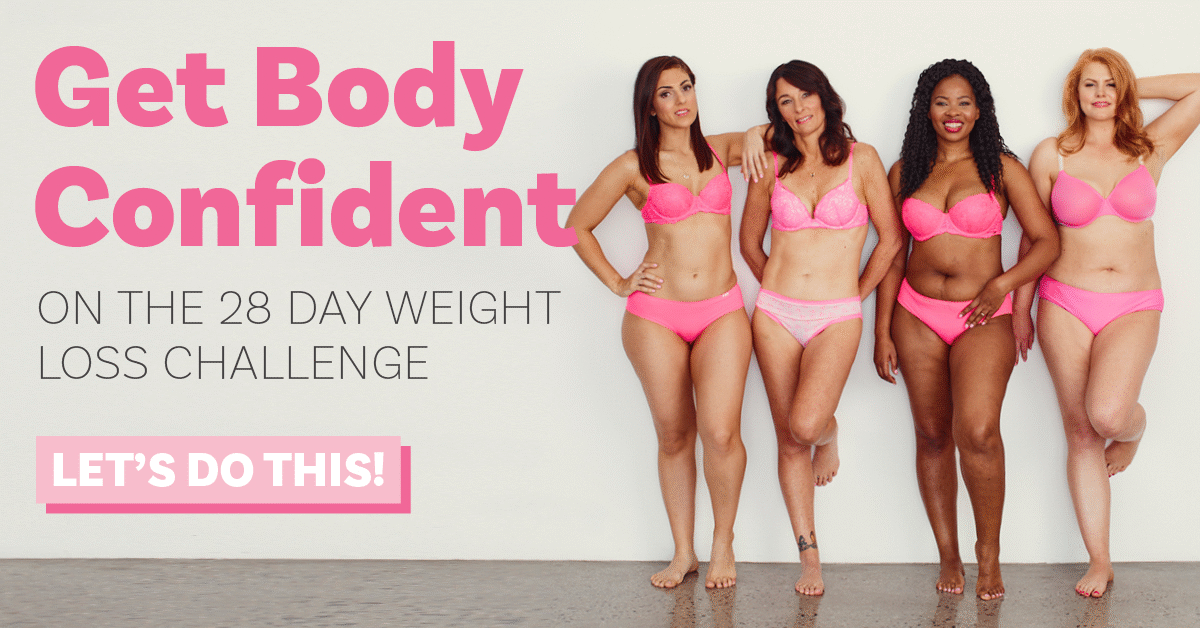 If you are wanting to lose weight and improve your energy – not to mention – help improve your overall health and wellbeing – our 28 Day Weight Loss Challenge is an awesome program to check out.
Our 28 Day Weight Loss Challenge includes:
28 days of at home exercise routines (no gym needed) – with video instruction
Customisable and breastfeeding friendly meal plans (including 7 Day Cleanse)
Challenge combines Pilates exercises with interval and circuit training (HIIT)
Suitable for basic to advanced fitness levels
Home to thousands of EASY-TO-MAKE recipes!
To learn more about our 28 DAY WEIGHT LOSS CHALLENGE CLICK HERE or purchase our Smoothies