7 Easy AND Healthy Stir Fry Recipes for Quick and Tasty Dinners
Stir Fry like a pro with these quick, easy and healthy stir fry recipes form the 28 Day Weight Loss Challenge
Stir fries really are the ultimate mid week meal. They're quick, and don't require a lot of effort to throw together once you know the basic technique. Plus as most stir fries follow a similar basic formula, they are super customizable to suit your tastes and easy to substitute ingredients depending on what you have in your fridge.
What's more, with a mix of lean protein and lots of fresh veggies, stir fries can be a really healthy option. However, don't be tempted to buy one of the many 'Stir Fry Sauces' available in your local supermarket. Be it in a jar, sachet or bottle, many of these commercially available sauces are packed full of sugar, making them full or calories and not such a healthy choice.
Making your own stir fry and sauce  is really not that hard, and you will soon taste the difference in a freshly made from scratch stir fry.
 The 28 Day Weight Loss Challenge has heaps of amazing stir fry recipes in the Healthy Mummy App.  Get our top tips and tricks for making a great stir fry, plus a 7 easy stir fry recipes to get you cooking.
What makes a Stir Fry a Stir Fry?
A Stir Fry is not so much defined by the ingredients in the dish but by how it's made. The cooking method involves cooking food in a large skillet or wok at a very high heat while tossing or stirring the ingredients consistently.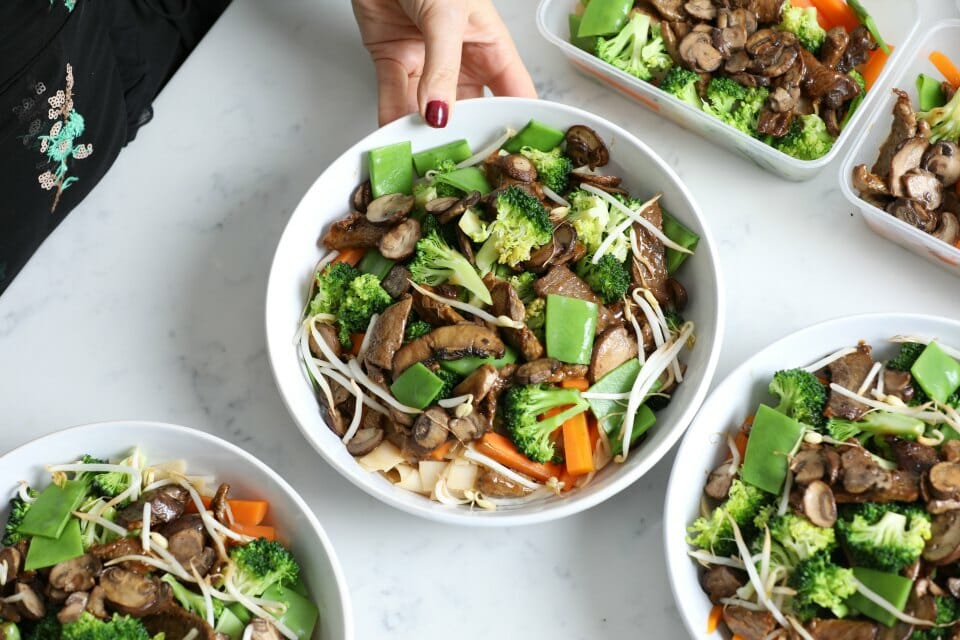 They usually call for a small amount of oil that has a high smoke point like vegetable or peanut oil. The meat and veggies need to be cut into similar shaped pieces for quick and even cooking.
For an authentic stir fry that tastes amazing, check out these tips.
Pro Tips for a Perfect Stir Fry
1. Prep everything first
To make the cooking part of your stir fry really quick, prep all your veggies and or sauce first. If you have them all ready to go in bowls next to the stove, the actual cooking takes no time at all.
2. Make sure your wok or pan is smoking hot!
Whatever type of pan your using make sure it gets super hot before adding the oil. This will ensure the food is evenly browned without sticking.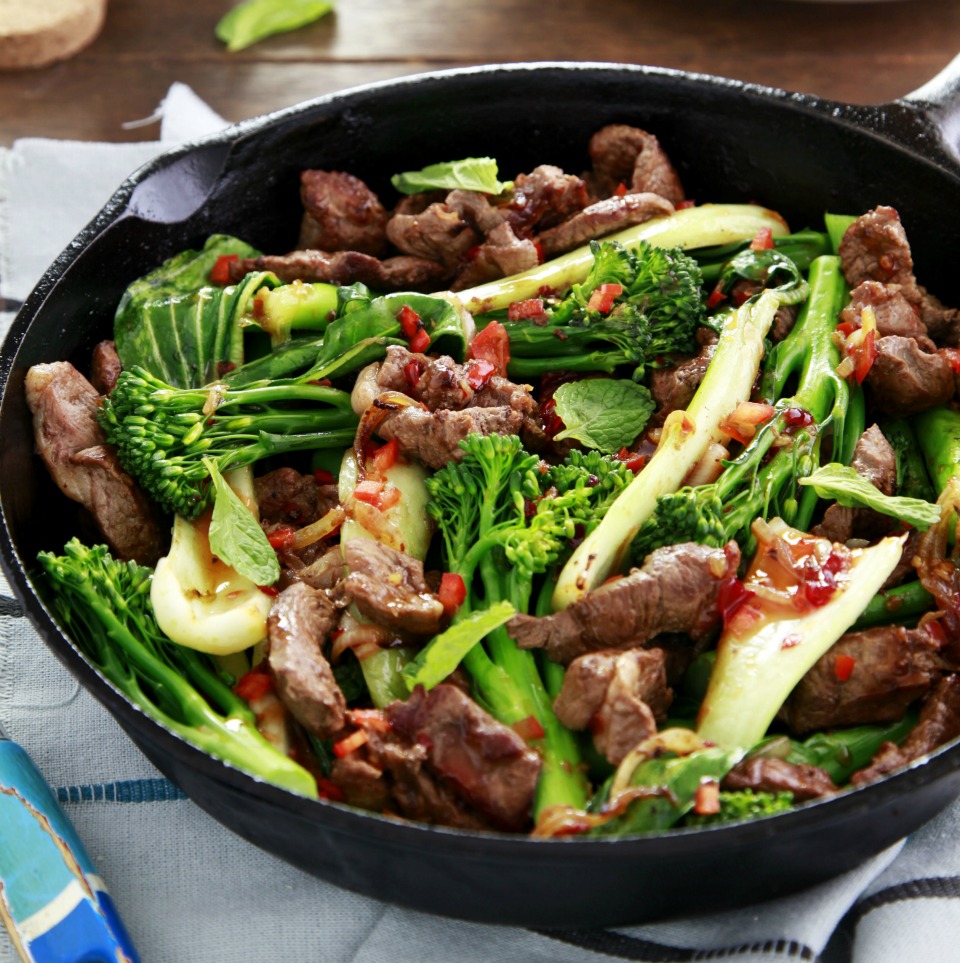 3.Let the meat come to room temperature
Make sure you take you meat out of the fridge and get to room temperature for about 20 minutes before cooking. If you use meat straight out of the fridge it will  instantly cool down the wok or pan and stop quick cooking.
4. Don't overcrowd the pan
This is a common mistake with stir frying. If you add too many things at once, the wok will cool down and the food will simmer or steam and not fry. Cook the meat and veggies in batches and add all together at the end.
So now you've got the technique down pat, check out these awesome stir fry recipes from the 28 Day Weight Loss Challenge
7 Quick and Easy Stir Fry Recipes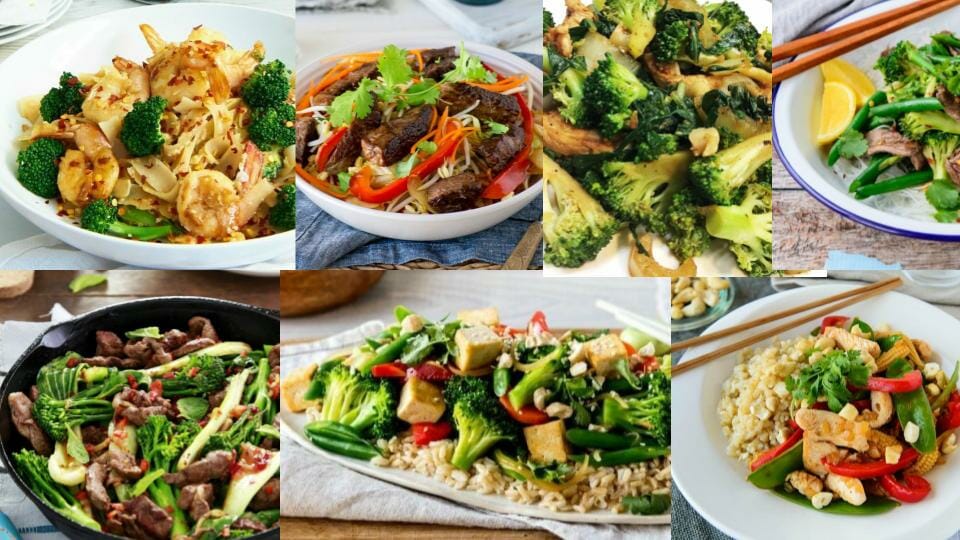 1. Honey, Lemon, And Ginger Chicken Stir fry
This is the sort of thing you can expect to be serving up to your family each night as part of the 28 Day Weight Loss Challenge. It's a classic combination of flavors that works so well together and is just 401 calories per serve.
2. Veggie Packed Ginger and Tofu Stir-Fry
The ultimate versatile recipe! If you haven't got tofu you could always use chicken, beef, pork, or lamb instead.
3. Chicken Cashew and Broccoli Stir Fry
Packed full of lean protein and healthy green veggies, this good for you stir fry can be on the table in just 15 minutes!
4. Super Speedy Beef Stir Fry
This stir fry has just 245 calories per serve and is super quick, super tasty and super health! Mix up the veggies or swap the been for chicken if you choose.
5. Chilli Prawn Pad Thai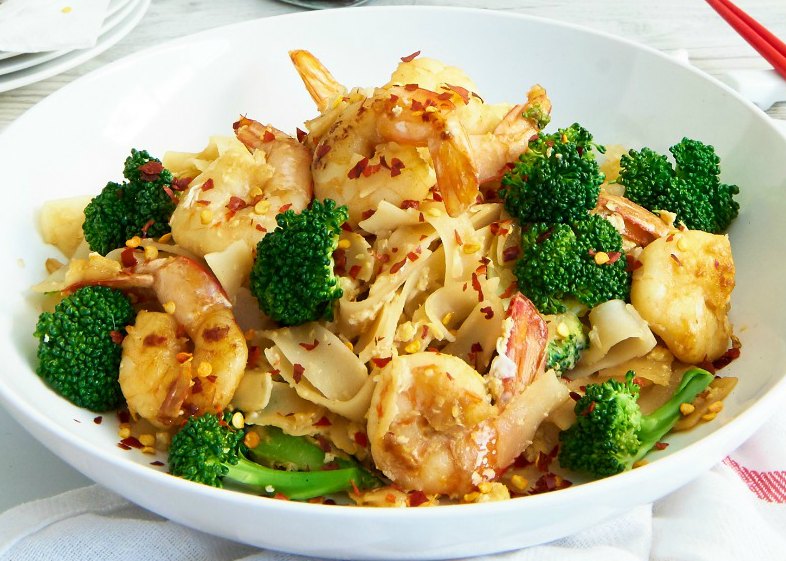 The perfect fake away meal, this recipe will save you money (and calories) as opposed to having it from the take out menu.
6. Teriyaki Lamb and Veggie Stir Fry
This recipe doesn't get much quicker and easier to make and is just 379 calories per serve.
7. Garlic Ginger Beef Stir Fry
Garlic ginger and beef make a delicious flavour combination for this low calorie and speedy stir fry. Just 250 cals.
Get the recipe here
Mums have lost over 3 MILLION KILOGRAMS with us
Whether you have 5 kilograms to lose or 35 kilograms to lose – The Healthy Mummy is here to SUPPORT YOU and your PERSONAL WEIGHT LOSS JOURNEY.

Our 28 Day Weight Loss Challenge has helped hundreds of thousands of mums tackle their weight, improve their fitness, and BOOST their confidence.

When you sign up for the Challenge – you are given access to thousands of exclusive recipes, hundreds of fat-burning exercises, and 24/7 support.
Learn more about the 28 Day Weight Loss Challenge here.