Cassie prepped 95 meals at just $1.22 per serve!
Healthy Mummy community member, Cassie, shares how she prepped 95 meals at just $1.22 per serve using the Healthy Mummy 28 Day Weight Loss Challenge.
(Please note, these prices are based on grocery costs in November 2021).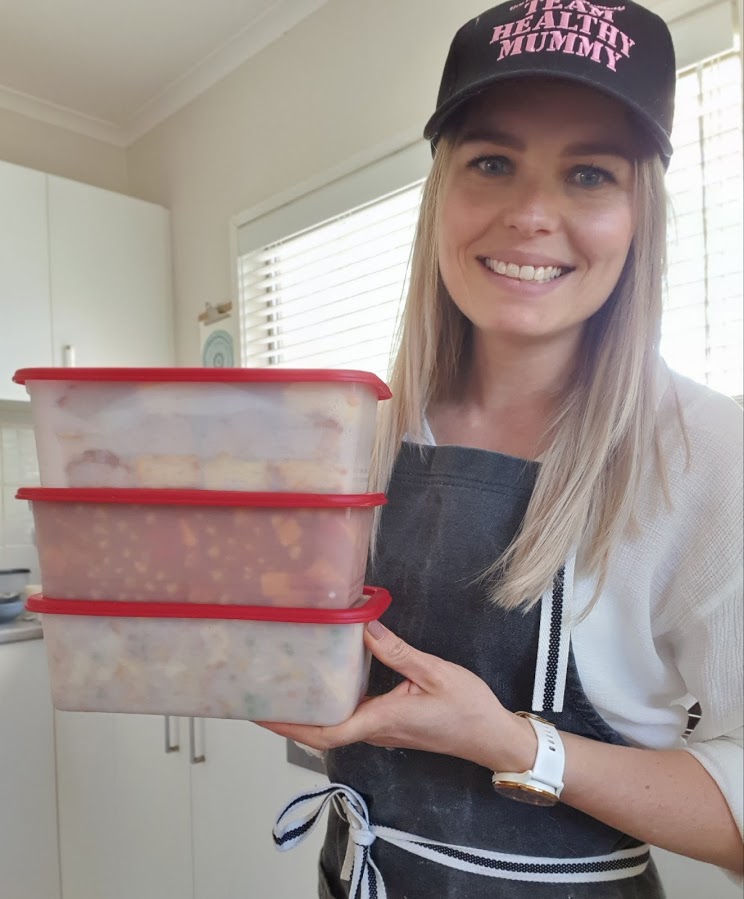 This mum prepped 95 meals at just $1.22 per serve!
Cassie McKay is a mum of two, an 8-year-old girl and a 4-year-old boy.
Cassie gained over 26 kilos during her second pregnancy and worked hard to lose 14 kilos on her own.
Cassie shares, "Then I hit a point where I was gaining weight again and nothing was working. In January 2017 I signed up to the Healthy Mummy 28 Day Weight Loss Challenge and through following the meal plans and walking I was able to lose 10 kilos, and it felt easy!!
"I've been able to mostly maintain this loss over the last two years. I've had ups and downs, but have found the Healthy Mummy amazing for long term maintenance!
"Before I signed up, I was sick of cooking the same small selection of meals, which included a lot of packaged meals and the Healthy Mummy helped to change that!! Most of my favourite recipes are from the app. I've even taught my partner how to use it so he can cook Healthy Mummy meals too!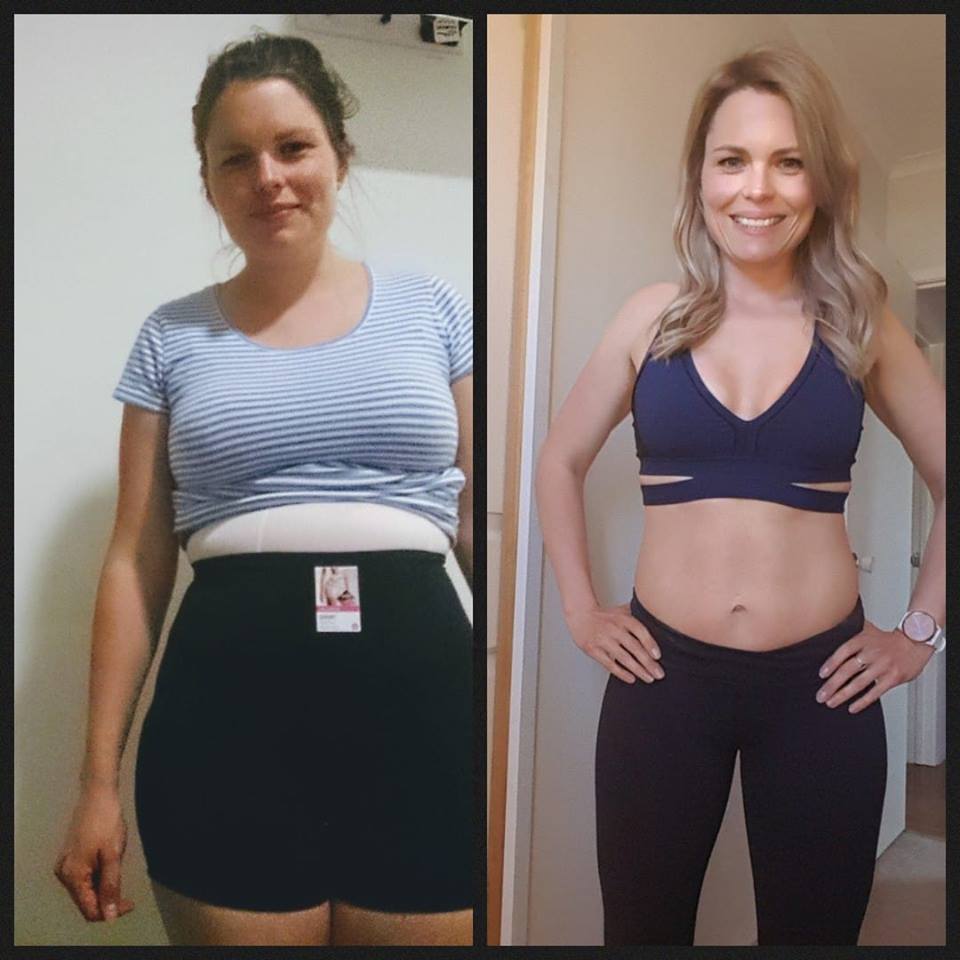 Cassie sticks at it despite constant distractions
Cassie says life can be hectic but she is determined to stick to her goals.
"My son has a rare genetic condition and is under the care of a number of specialists. This year has been particularly difficult as just before Christmas he was put into an orthotic brace 24/7 due to a vascular blockage from his brain. The brace keeps his head upright at all times and can not be taken off.
He is under the care of neurosurgeons, complex orthopaedic surgeons, geneticists, endocrinologists, ophthalmologists. a nutritionist and a paediatrician; we regularly do speech therapy and OT, are on the waitlist for physio plus head into the Children's hospital every 2-4 weeks to have his brace changed over by the orthotics team.
So on top of all of the usual mum/family stuff, things can get a little hectic."
Meal prep helps Cassie stay sane
Cassie says that meal prep has been her go-to for stress relief through all of the difficult times.
"I love nothing more than heading into the kitchen and creating delicious, healthy meals for the family. Plus having pre-prepared meals helps when I'm too busy or stressed to cook, or I can get someone to bring them to me if my son is unexpectedly admitted to hospital."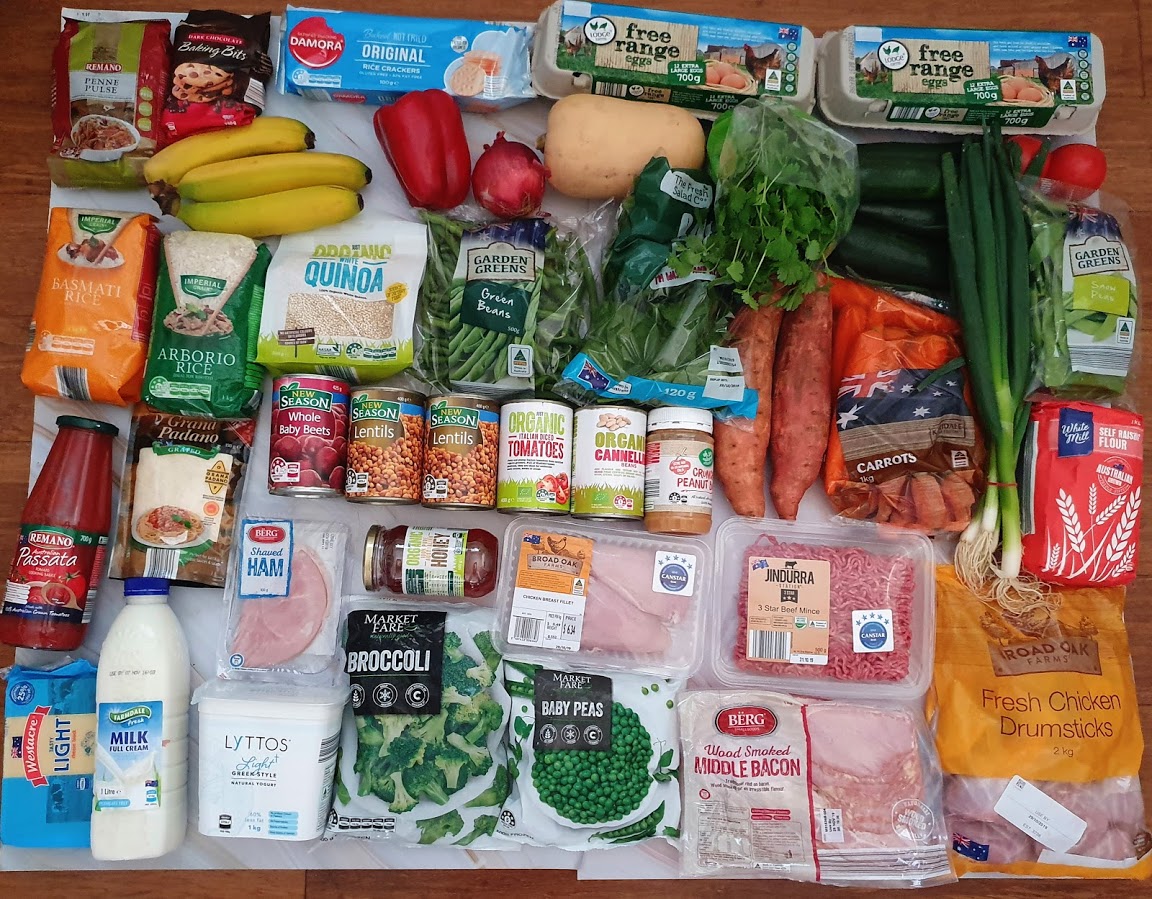 Cassie shares how she prepped 95 meals for only $116
Cassie spent $116 at Aldi purchasing food specifically for her last big meal prep of 95 serves. This works out to $1.22 per serve.
"A few items I already had at home (eg garlic, ginger, soy sauce, chia seeds, dried chickpeas) so I used them as well.
There is still a decent amount of the milk, yoghurt, rice, quinoa, and honey left over, which can be used next time I prep!
I was really happy with the cost of this prep, as I previously thought I'd have to do a mostly vegetarian prep to keep costs down.
I wish I could say it took no time at all, but prep like this takes time. This took me 5 hours all up (not including clean-up time – lucky I've got an amazing partner who did most of that!)
Initially, I thought it would take 4 hours, but it ended up taking a little bit longer. If I had a bigger cooktop and more muffin trays it would have been a bit quicker."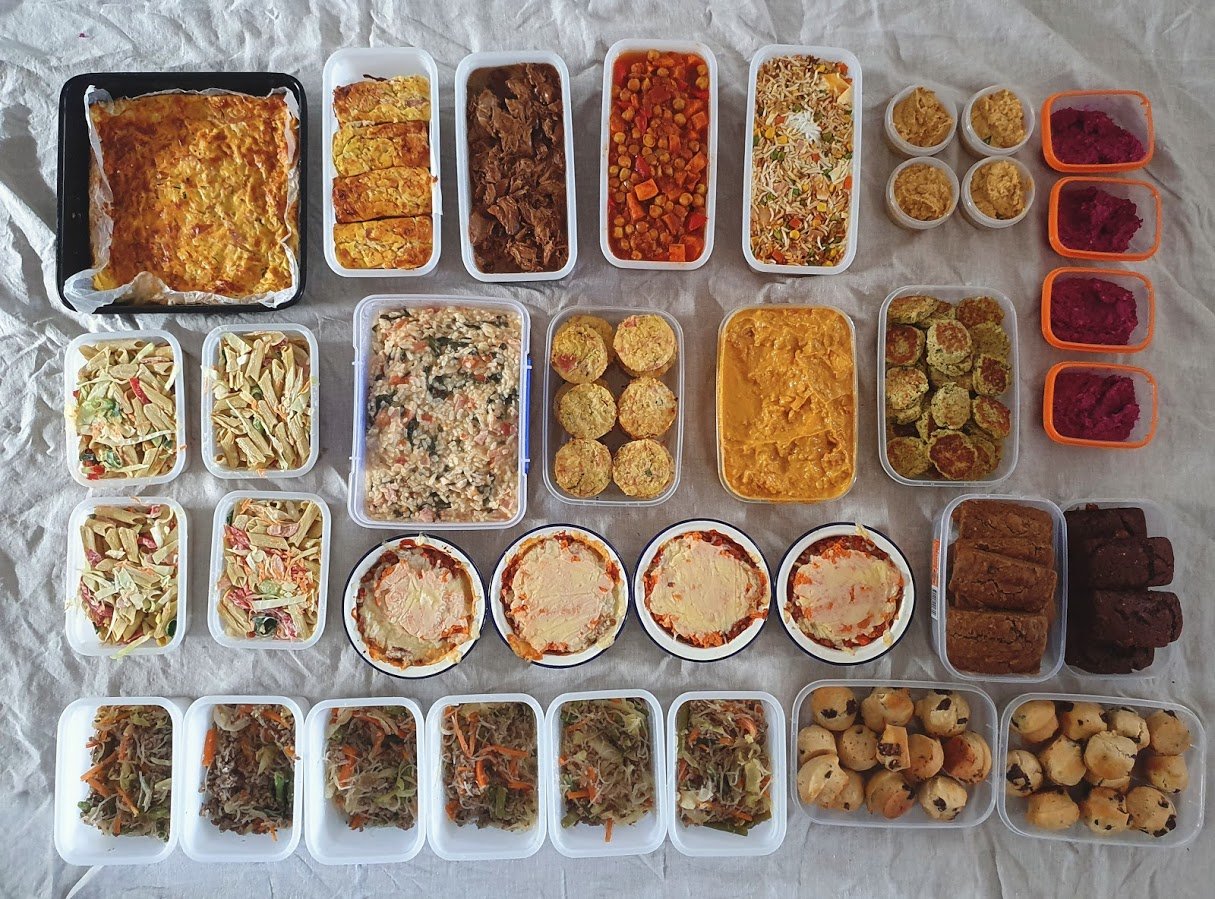 Cassie's 95 meals included:
4 x Lentil Shepherds Pie
6 x Beef Chow Mein
4 x Easy Fried Rice
4 x Moroccan Chickpea Stew
6 x Slow Cooked Chinese Spiced Chicken with Veggies & Rice
8 x Zucchini and Bacon Slice
4 x Peanut Butter Chicken Curry
4 x Bacon Pasta Salad
4 x Bacon, Spinach and Tomato Risotto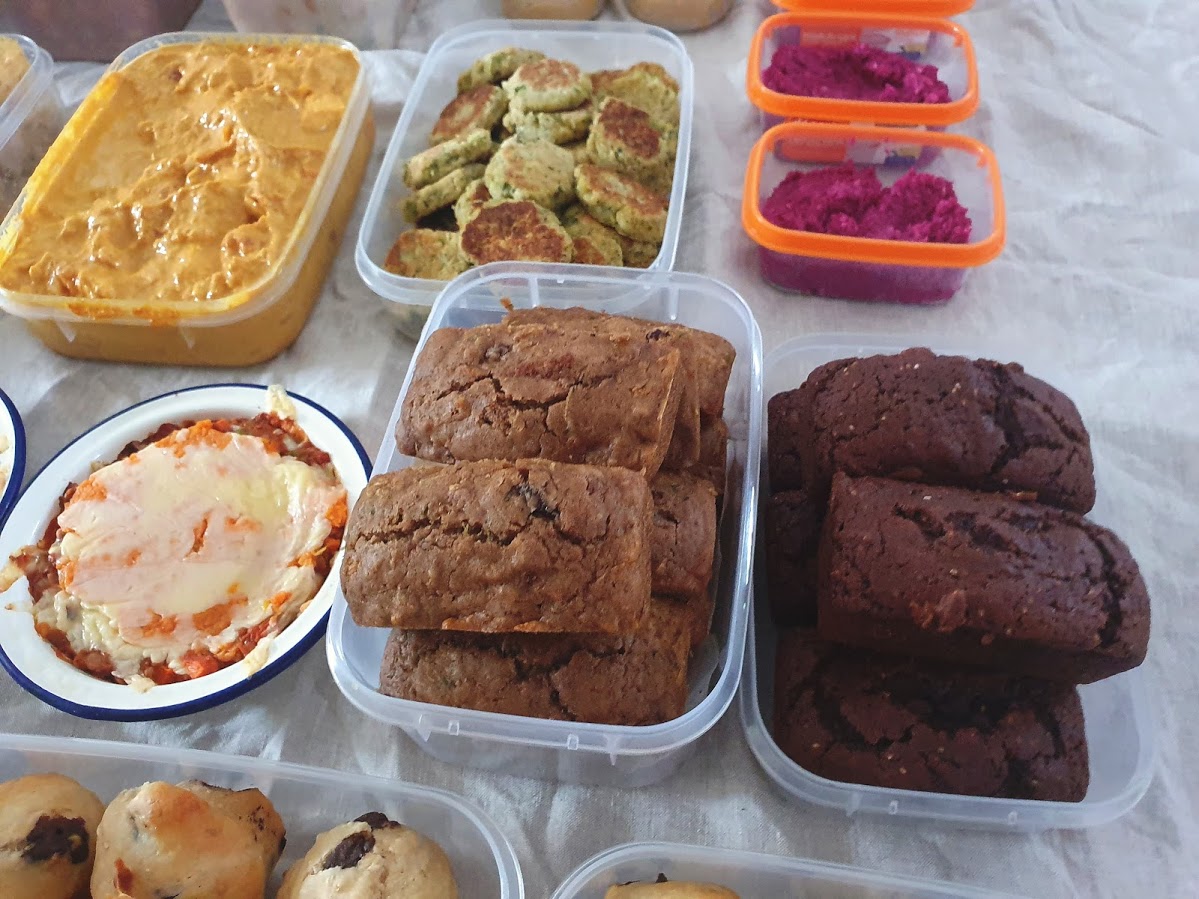 Snacks
12 x Carrot and Zucchini Cake
5 x Mocha Banana Bread
4 x Beetroot and Walnut dip
4 x Easy Pumpkin Hummus
6 x Mini Ham, Cheese & Quinoa Muffins
8 x Cheesy Broccoli bites
12 x Choc Chip muffins (made mini, so 2 per serve)
Main meals – 44
Snacks – 51
Total meals – 95
All these recipes are available on the 28 Day Weight Loss Challenge. 
Cassie's top tips on planning your budget meal prep
Shop from home – check your fridge and pantry, write a list of items you can use without spending any extra money.
Select recipes you know you and the family will love (because there isn't much point cooking food that nobody wants to eat!). I usually head straight to the Favourites tab in the Healthy Mummy app.
Use the search filters in the Healthy Mummy app – to find the most loved budget recipes, I used the "Budget" filter and set recipes in order of best rating.
Ask in the Healthy Mummy Facebook support groups for recipe suggestions.
Look for meals with similar ingredients. I used a lot of carrots, zucchini, pumpkin, peas and sweet potato across the recipes I chose.
Prepare containers. Check your Tupperware drawer to make sure you've got enough containers to store the food once you've prepped it.
Freezer friendly meals. If you're planning on doing a big prep, think about which meals will freeze well. I cook a few meals to eat in the following days and the rest gets frozen to be defrosted and eaten later in the week/in the following weeks.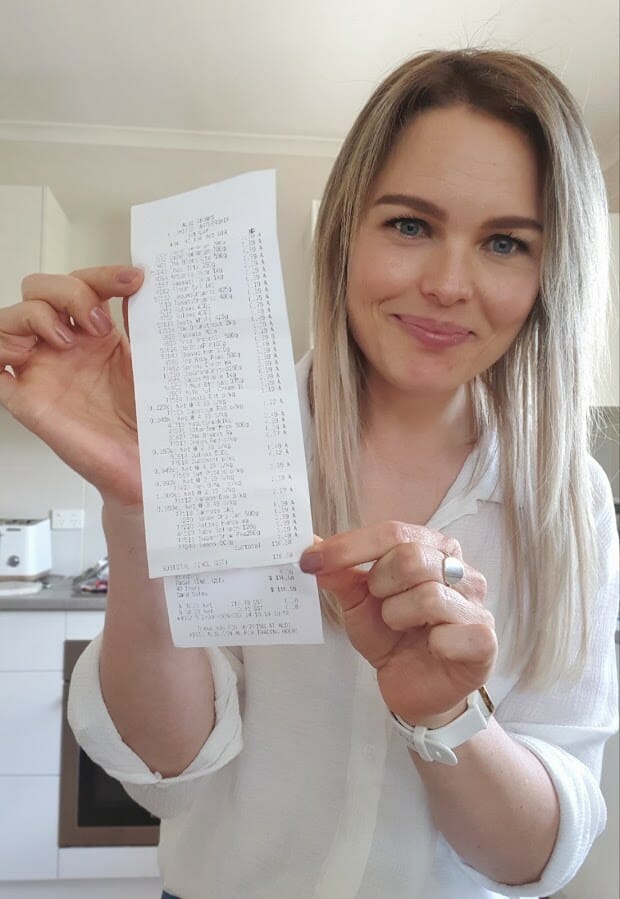 Cassie's top 5 tips for meal prepping
Eat first! Before you get stuck into it, have something to eat! I often get carried away and forget to eat a proper meal while I'm prepping, then start picking at everything I've cooked!
Get helpers! If you can, enlist some help. A big prep session often uses up a lot of dishes and it helps if someone can be there to lend a hand (you could even do a big prep with a friend then split the food at the end!)
Chop/grate the veggies for all of the recipes in the beginning – there is nothing worse than having to chop onions 5 times!
Plan your day so that you have all of your appliances cooking something at all times – I had 3 pots, a full oven, the slow cooker, NutriBullet and my Thermomix busy all-day.
Label everything! Make sure you date mark and label everything once you're done because you're likely to have forgotten when you are searching the freezer in a few weeks.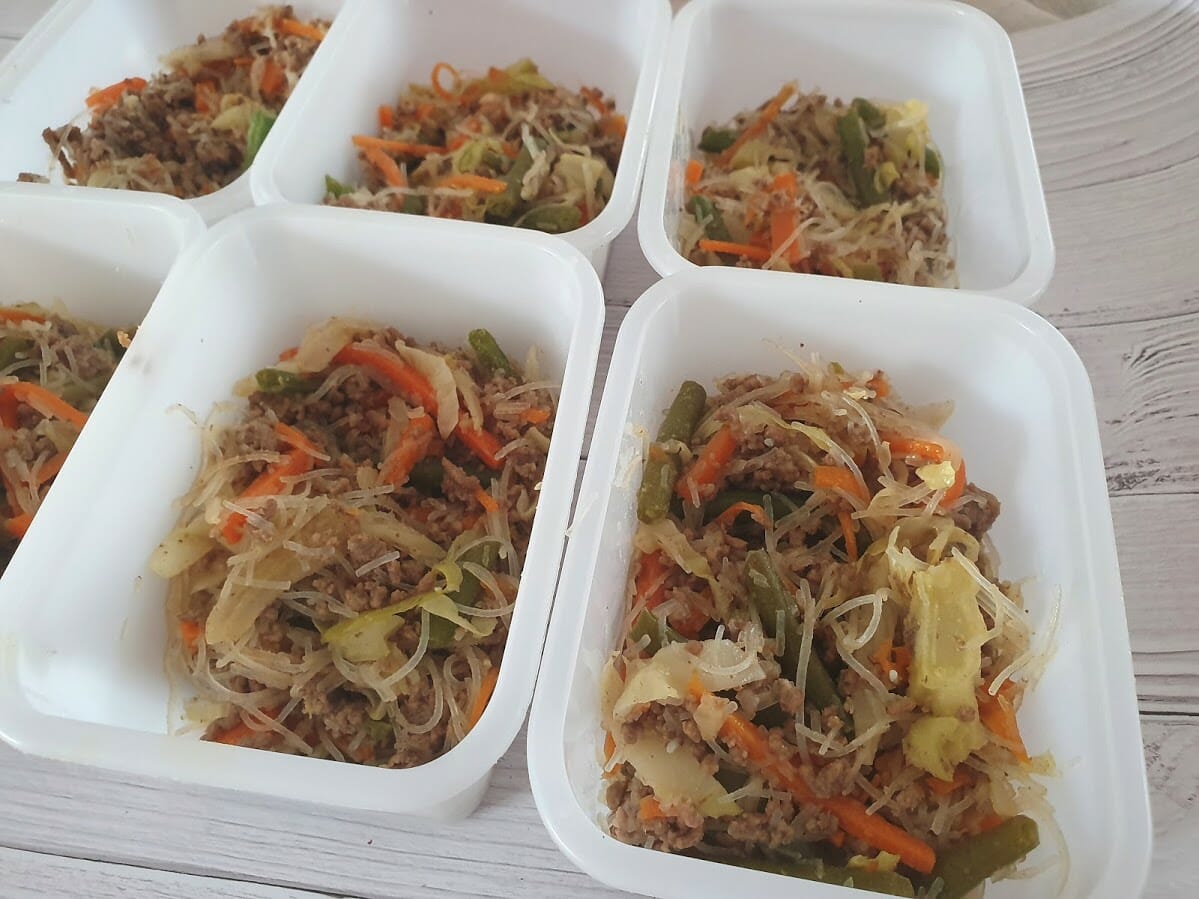 Cassie's kitchen/prep hacks
Use dried beans to save money, plus it reduces waste. You just need to start soaking them the day before, then cook either before or during your meal prep.
Don't be afraid to use frozen veggies – they are snap frozen while fresh and often cost a lot less!
Start with a clean kitchen. I remove most items from the bench, such as the toaster and bread bin, to give myself as much space as possible.
Use zip-lock freezer bags to store food if you don't have a large freezer. Freeze the food flat so you can stack the bags on top of each other. Make sure you wash and re-use the bags!
Cassie adds, "Remember that you don't have to prep a full meal. I don't like eating from a container and am a bit funny about foods touching, so often prepare parts of meals to be assembled when they're about to be eaten. For example – the Slow Cooked Asian Spiced Chicken is served with rice and steamed veggies. I have frozen the chicken in individual portions. I cook rice 1-2 times per week and reheat as needed and will freshly steam veggies on the day."