Family Meals on a BUDGET: 10 Dinners under $3 per serve!
Discover our budget family friendly meals for under $3 per serve that are delicious & great value. We have chosen some recipes to show you how YUMMY meals on a budget can be for the whole family!
Budget-Friendly Dinners the Whole Family Will Eat
It's no secret that the cost of living has steadily increased and Aussie families are feeling the pinch. With supermarket prices sky rocketing of late, it's all too easy for the weekly grocery budget to blow out!
What's more, there's a common misconception that eating healthily is more expensive, so the idea of taking care of your health AND budget can seem somewhat daunting.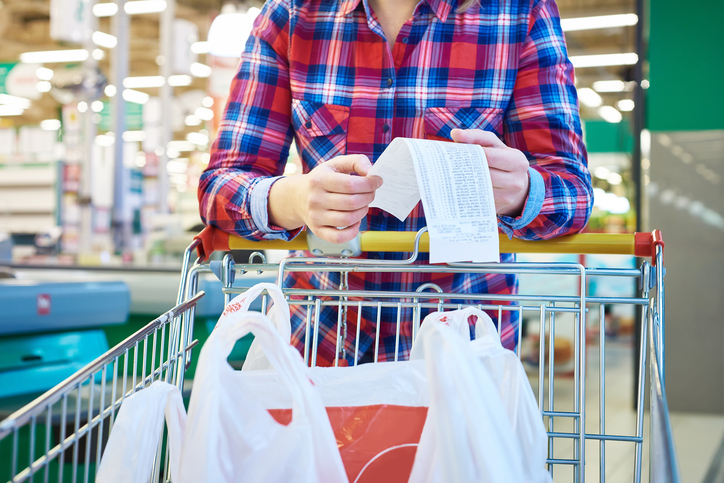 That's exactly where the Healthy Mummy can help! As part of the 28 Day Weight Loss Challenge we design meal plans and recipes for you that are not only healthy and delicious but also budget friendly. No making seperate meals for your family either, these cheap dinner ideas are seriously tasty and will satisfy hungry men and fussy kids alike!
In fact, the Healthy Mummy App has heaps of budget and family friendly recipes that cost under $2.50 per serve,  even with the current inflated grocery prices! We have chosen some cheap healthy meal recipes from the 28 Day Weight Loss Challenge below to show you how YUMMY and healthy budget food can be for you and the whole family!
Get a Sneak Peek of 10 Delicious Healthy Meals under $2.30!
1. Chicken and Chorizo Enchiladas – $1.99 per serve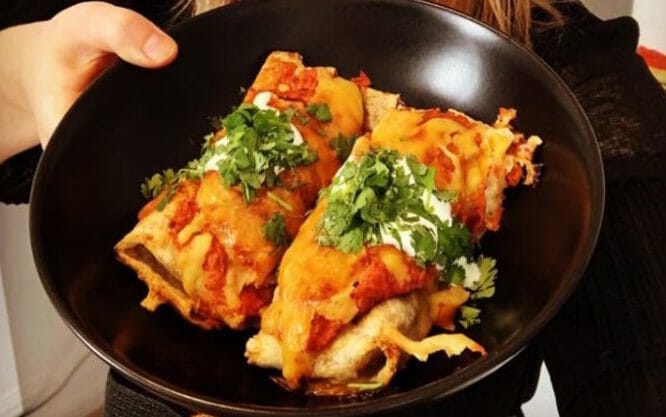 This is one of those meals on a budget that ticks all the boxes! It's family friendly, easy to make and at just 260 calories per serve is a great option if you're watching your weight. Plus these enchiladas are super tasty.
Get Chicken and Chorizo Enchiladas recipe
2. Chicken and Mushroom Filo Parcels – 0.85 per serve
These costings are based off May 2022 grocery prices.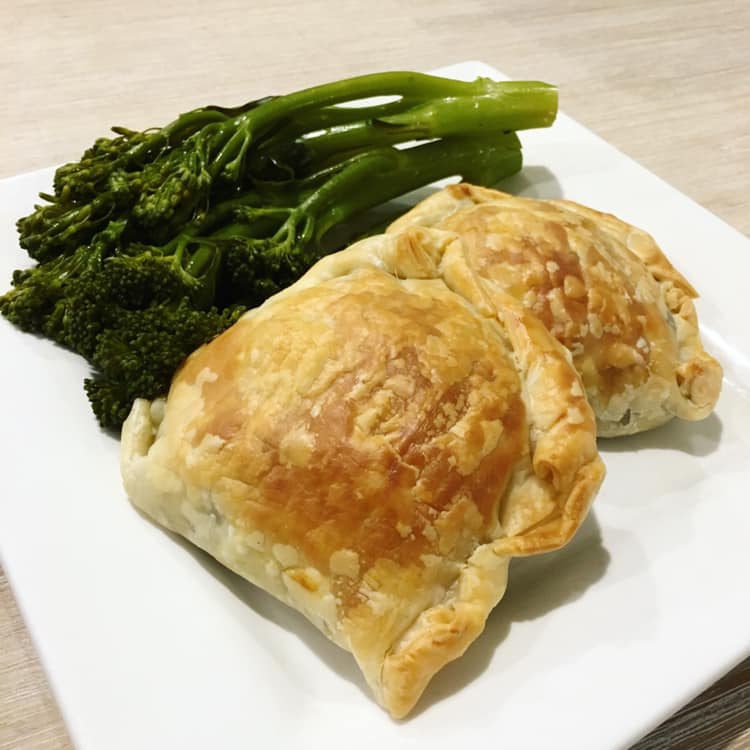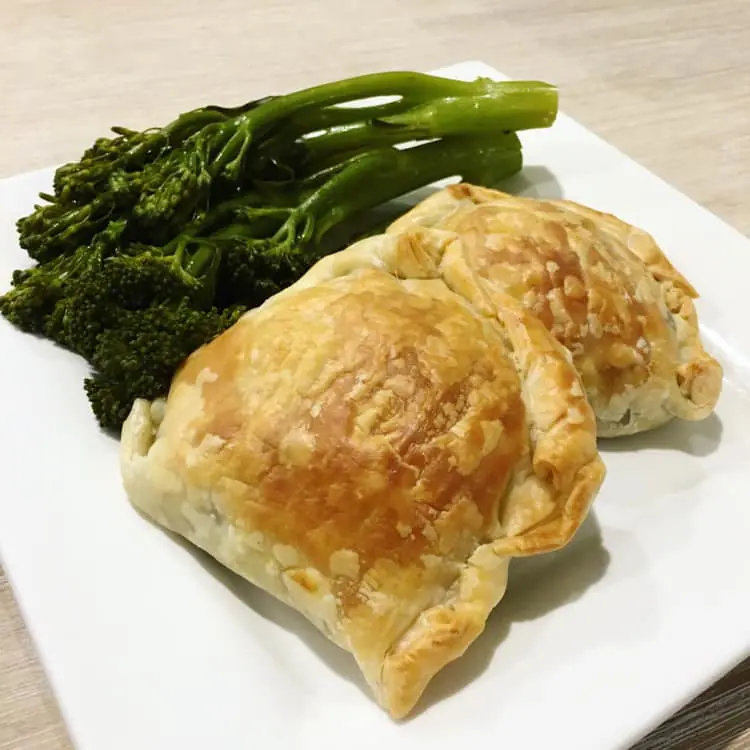 Filo pastry is a great ingredient to keep on hand in the freezer. It's a healthier pastry option too as it contains no fat. This recipe is really versatile as you can add in your own flavour combinations depending on what you have available.
Ingredients
Serves 1, 389 calories per serve
cooking oil spray
1/4 brown onion
1 clove garlic
100g chicken breast fillet
1 tsp plain wholemeal flour
1/2 cup mushrooms sliced
2 tbsp liquid chicken stock, salt reduced
salt and pepper
1/4 dried thyme leaves
4 sheets filo pastry
1 tsp toasted sesame seeds
1 cup mixed lettuce leaves
1 tsp lemon juice
Method
Preheat oven to 180c
Spray a non-stick frying pan with oil and heat over a medium-high heat. Add diced onion and minced garlic and cook for 1-2 minutes until onion is translucent.
Add diced chicken to the pan and brown for 3o seconds, then sprinkle over flour and cook for a further 30 seconds. Add chicken stock, mushrooms and thyme, and season with salt and pepper. Cook for 5 minutes until mushrooms are tender and sauce has thickened.
Unroll filo and place 2 sheets (per serve) on a bench with a short side  closest to you. Spray with a bit of cooking oil spray, top with the other two sheets and spray again. Spoon chicken mixture about a third of the way up the filo, fold up from bottom, fold in sides the roll to enclose.
Place parcel on a lined baking tray, spray once more with cooking oil spray and top with half the sesame seeds. Bake for 15 minutes until golden.
Serve with the salad leaves dressed with lemon juice, remaining sesame seeds salt and pepper.
3. Bolognese Bake – $1.82 per serve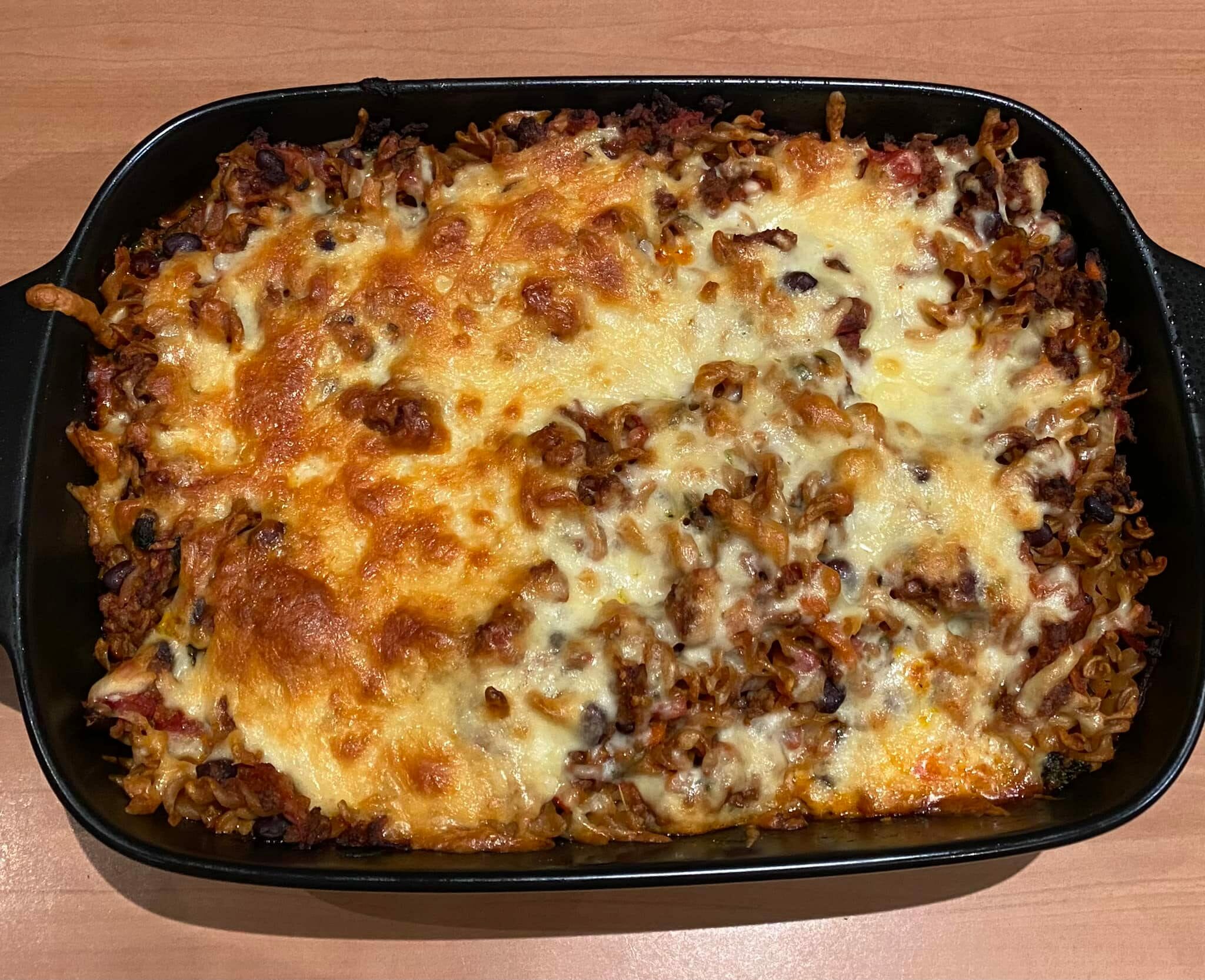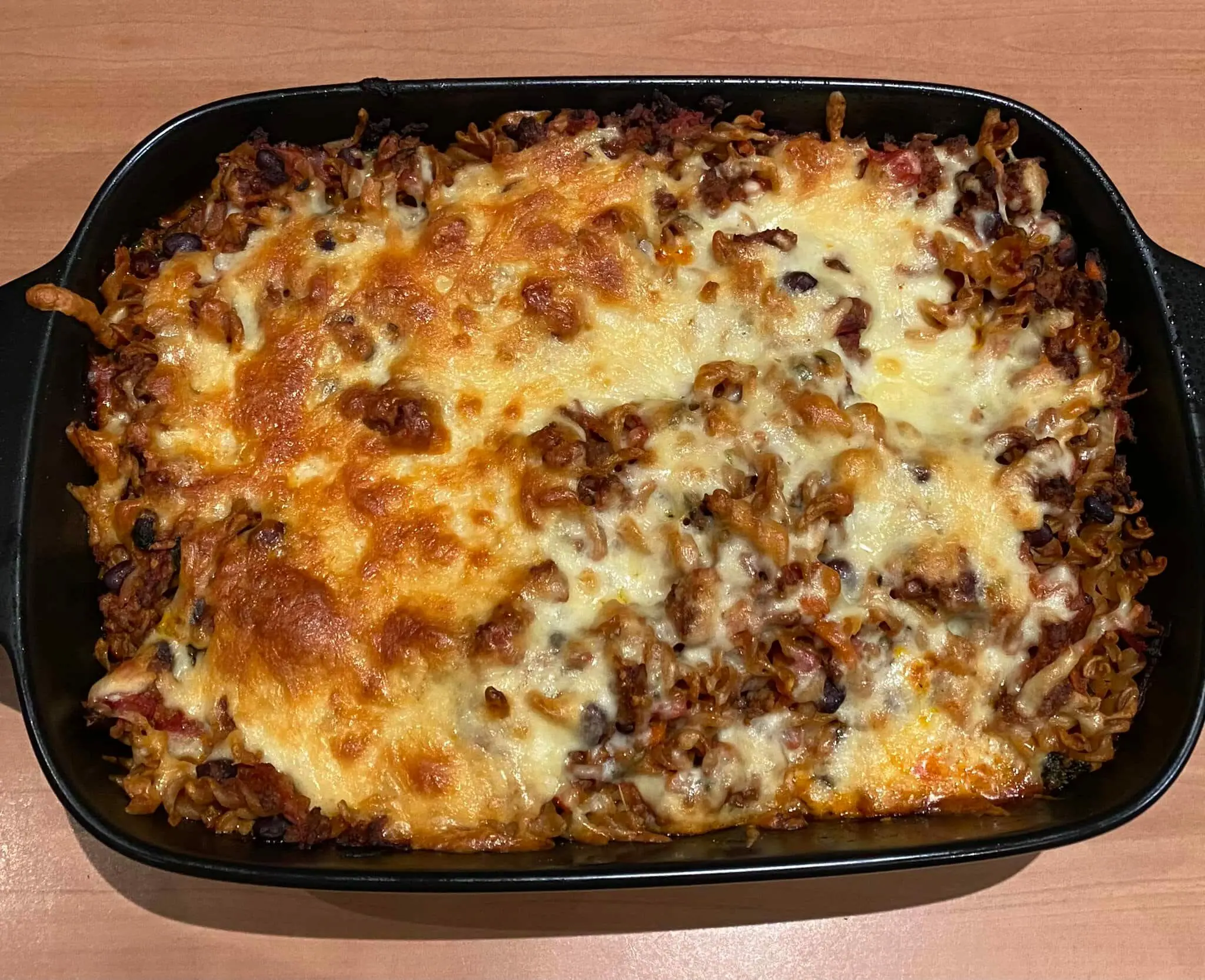 A twist on the classic spag bol, this family and budget friendly dinner makes for a comforting mid week meal. It's a great easy cheap dinner recipe to prep ahead and just pop in the oven for 10 minutes.
4. Tuna Green Bean Salad – $2.77 per serve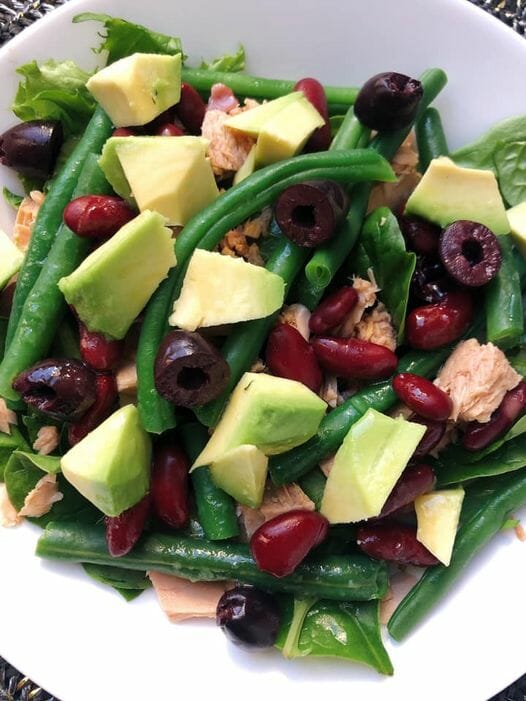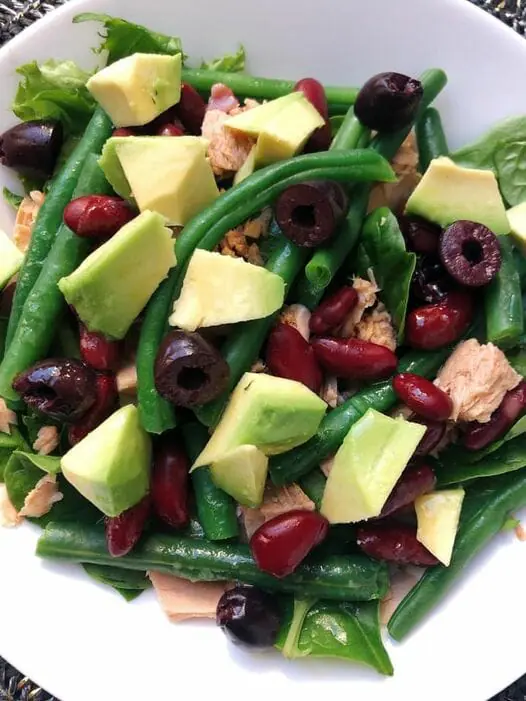 Nothing beats the trusty tin of tuna to keep on hand for healthy meals on a budget. This salad takes no time to throw together, is packed with flavour and has just 317 calories per serve.
Get Tuna Green Bean Salad recipe
5. Satay Fried Rice with Egg – $2.09 per serve
These costings are based off May 2022 grocery prices.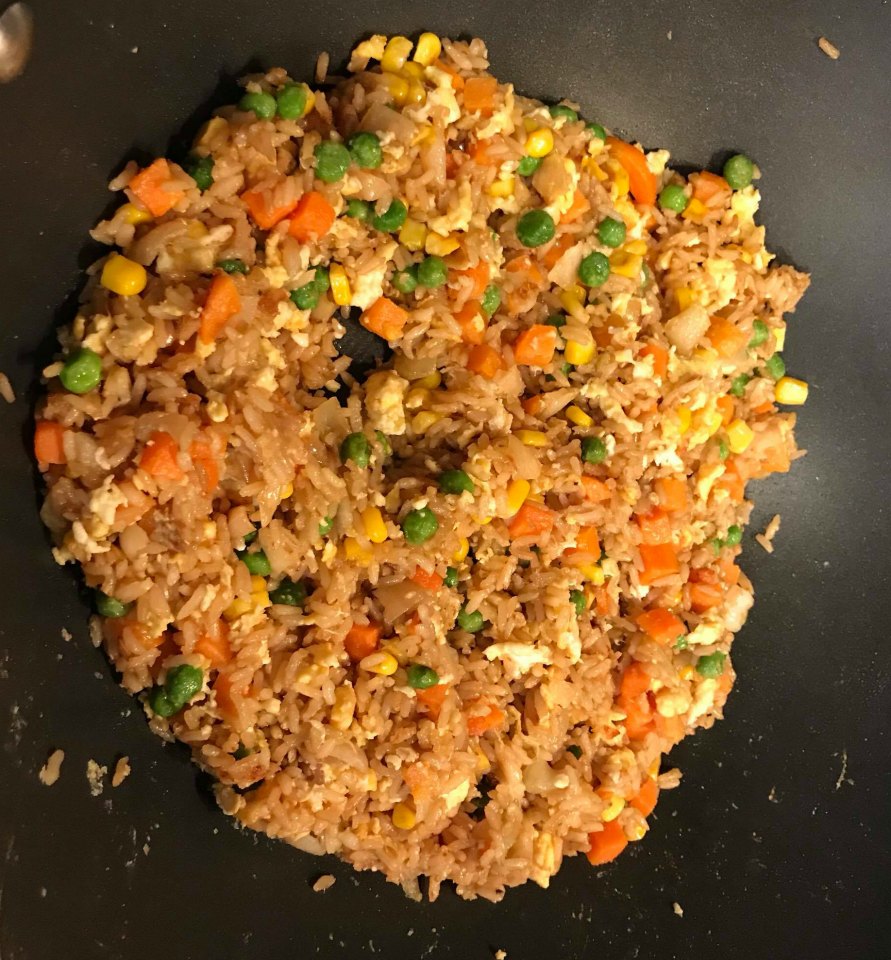 This delicious budget family meal will rival any Thai takeaway. It's seriously yummy and surprisingly easy to make. Top tip: precook the rice and store in the fridge until you're ready to use. Not only will this save you time, by using firmed up cold rice, keeps the rice from sticking together and getting mushy.
Get Satay Fried Rice with Egg recipe
6. Pumpkin Chickpea Burgers $2.02
These costings are based off May 2022 grocery prices.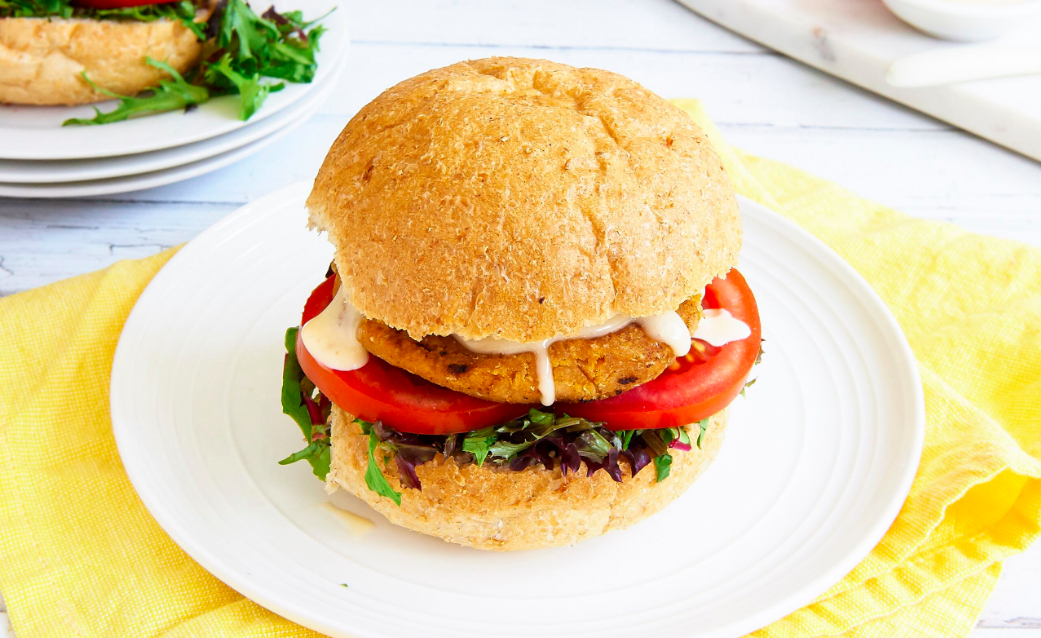 Having a meat free meal every week is a great way to save some cash and are good for healthy meals on a budget. Like tinned tuna, tinned chickpeas are a really good budget staple to keep in the pantry. This recipe is super tasty and has just 362 calories per serve.
Get Pumpkin Chickpea Burgers recipe
7. Cheesy Broccoli Bites – $0.95
These costings are based off May 2022 grocery prices.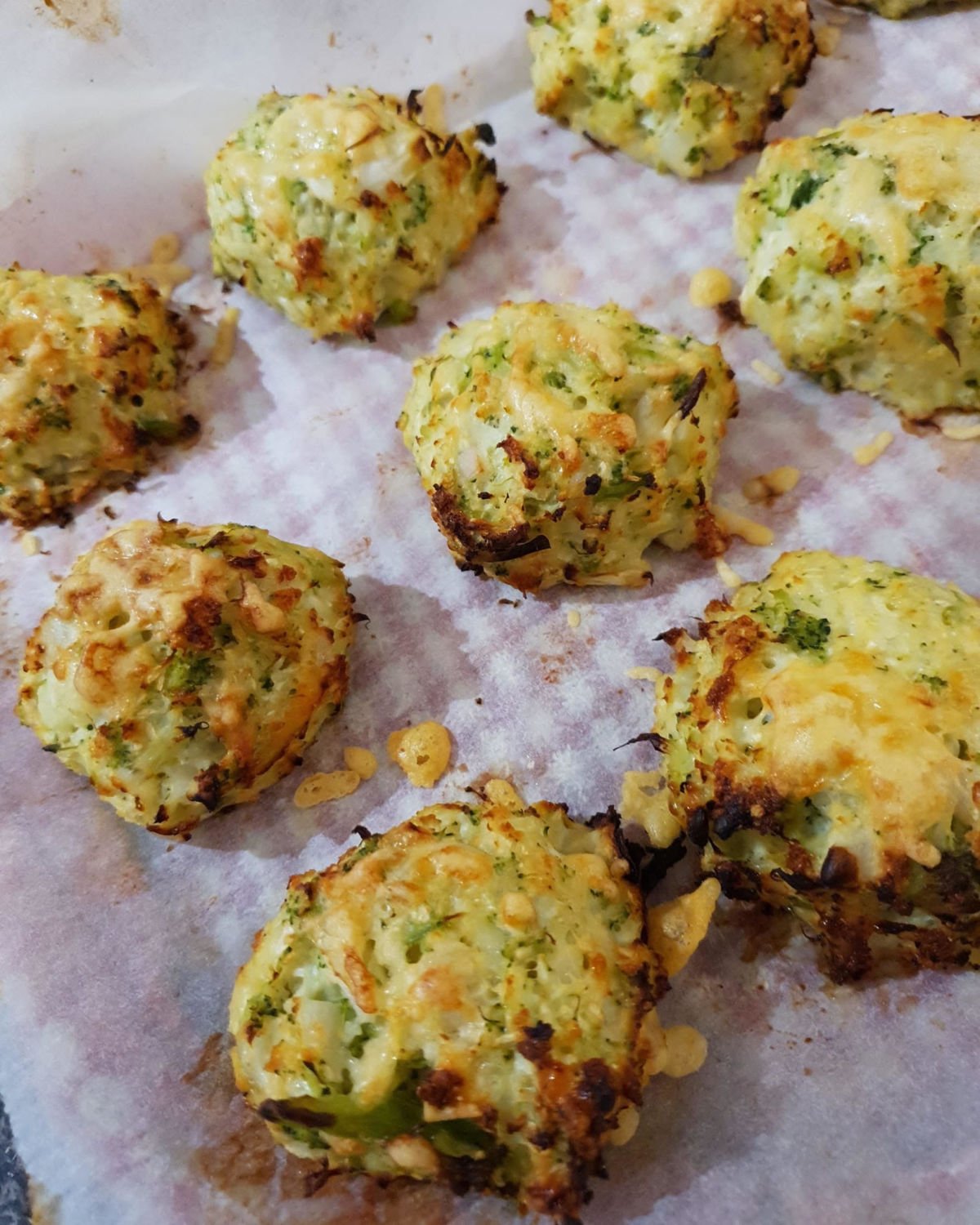 These make a lovely little snack or side dish to some lean protein for a main meal. They are also a sneaky and effective way of getting more veggies into the kids diet!
Get Cheesy Broccoli Bites recipe
8. Slow-Cooker Beef Ragu – $1.69
These costings are based off May 2022 grocery prices.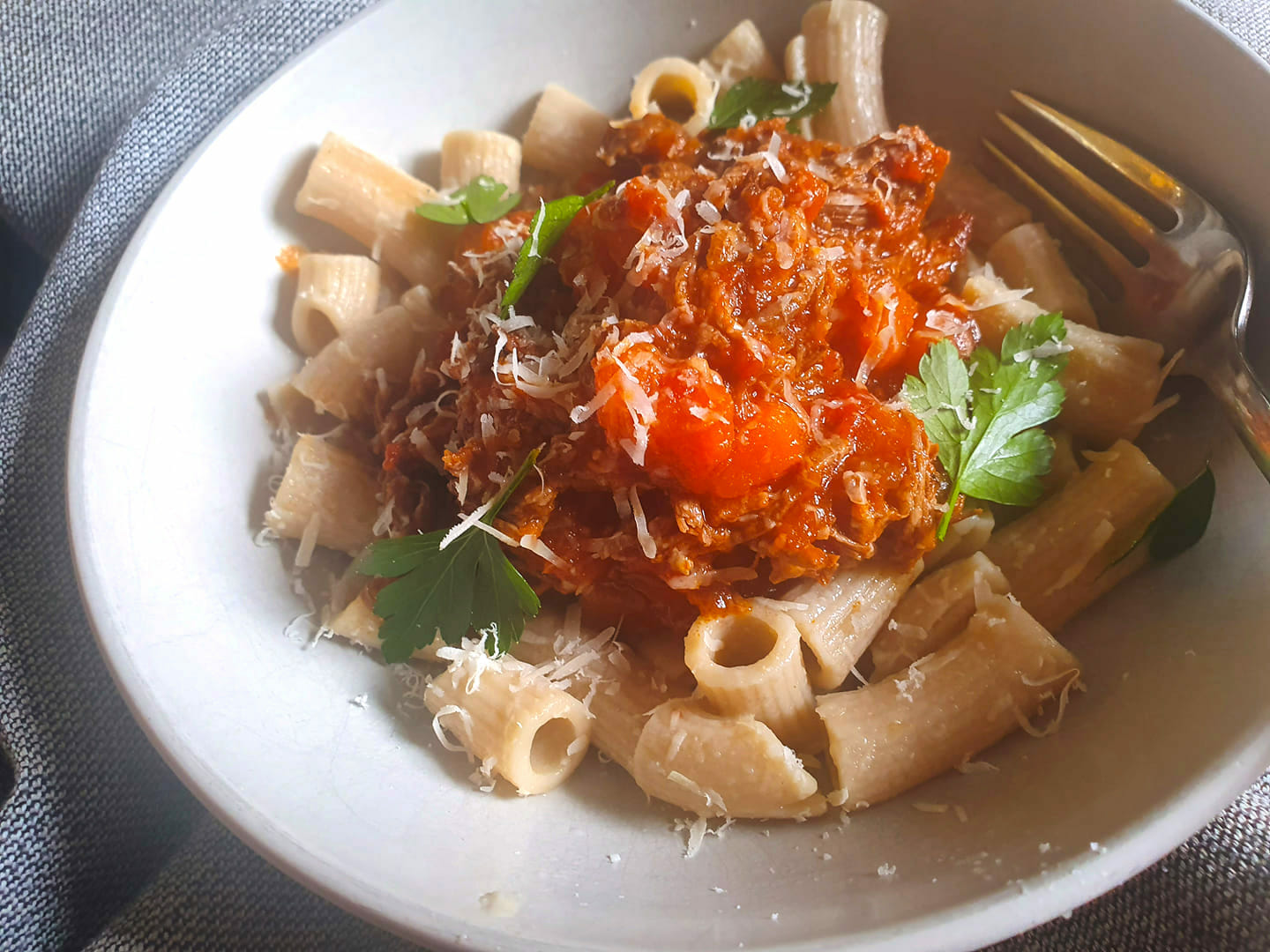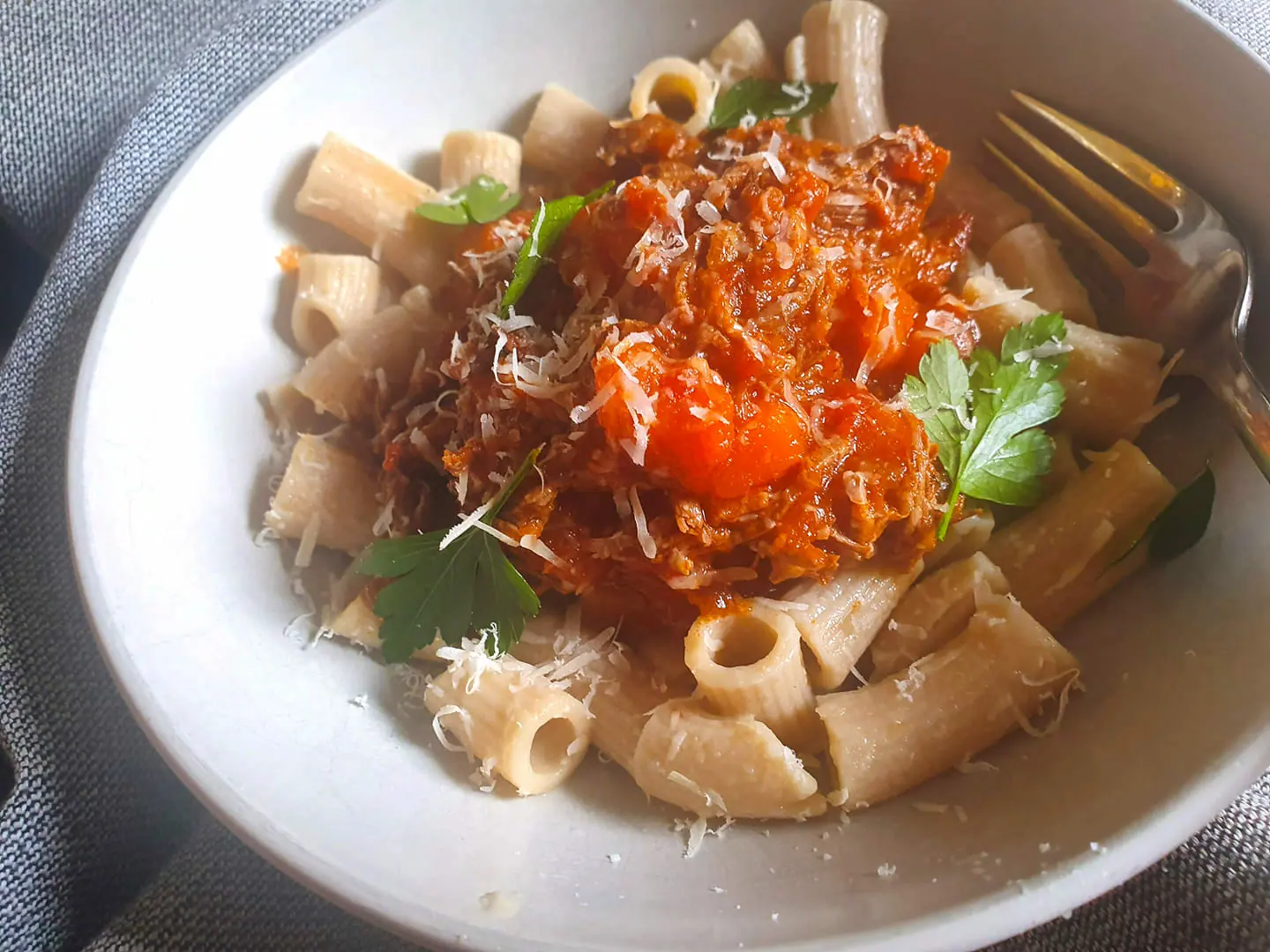 Slow cookers are a great way of getting the most out of budget ingredients plus it takes  all the heavy lifting out of this lovely family-friendly meal on a budget. This comforting and versatile ragu is really popular with kids too. Serve it with pasta or use it as part of other recipes like lasagna or with mash.
Get Slow-Cooker Beef Ragu recipe
9. Pepperoni Potato Pizza Bake – $2.83 per serve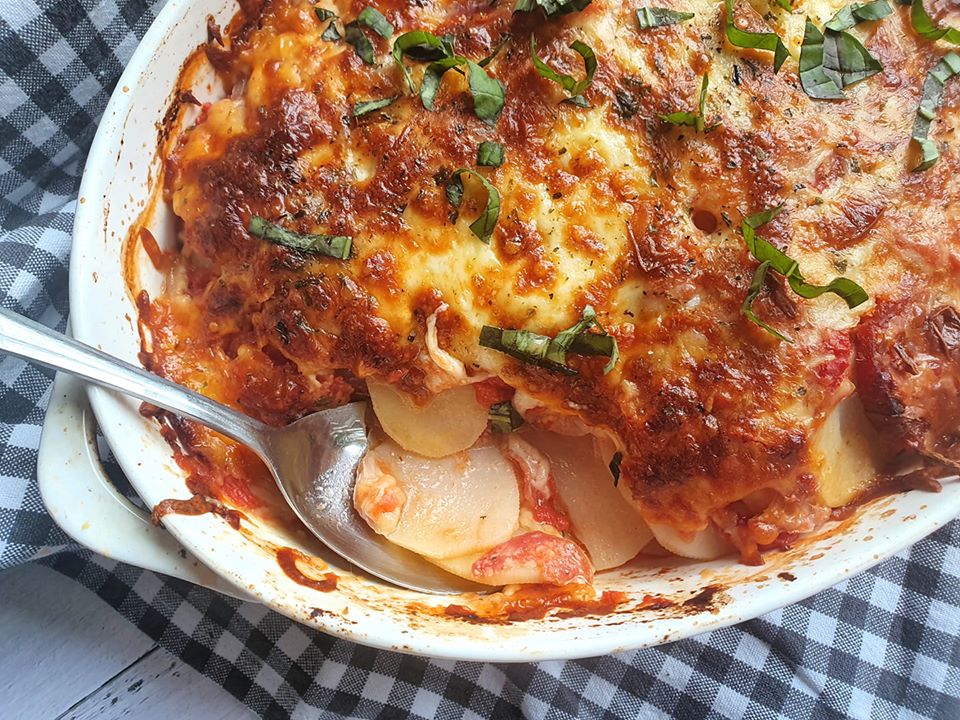 This family-friendly pepperoni potato bake is inspired by the flavours of a pizza and uses minimal and budget ingredients.  This budget dinner is only 380 calories per serve and is really easy to prepare.
Get Pepperoni Potato Pizza Bake recipe
10. Baked Chicken Spaghetti – $2.25 per serve
These costings are based off May 2022 grocery prices.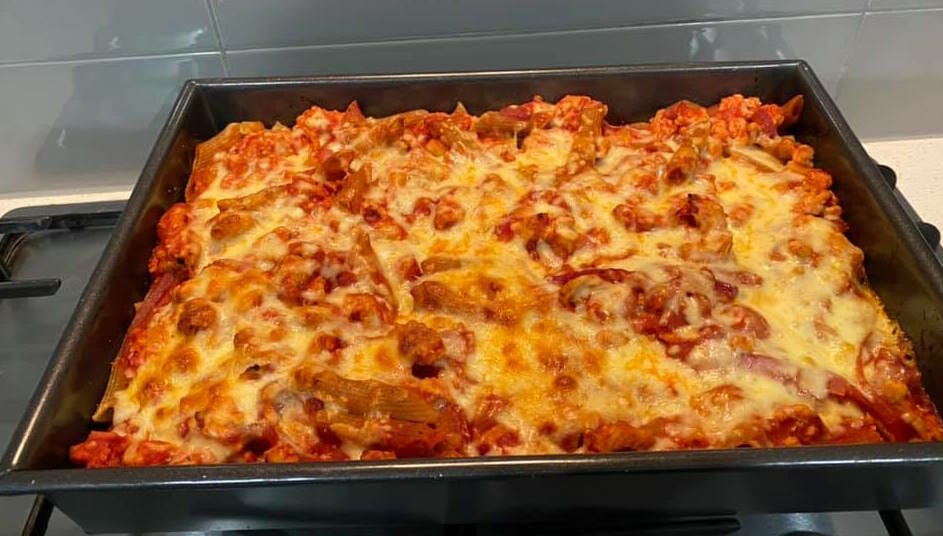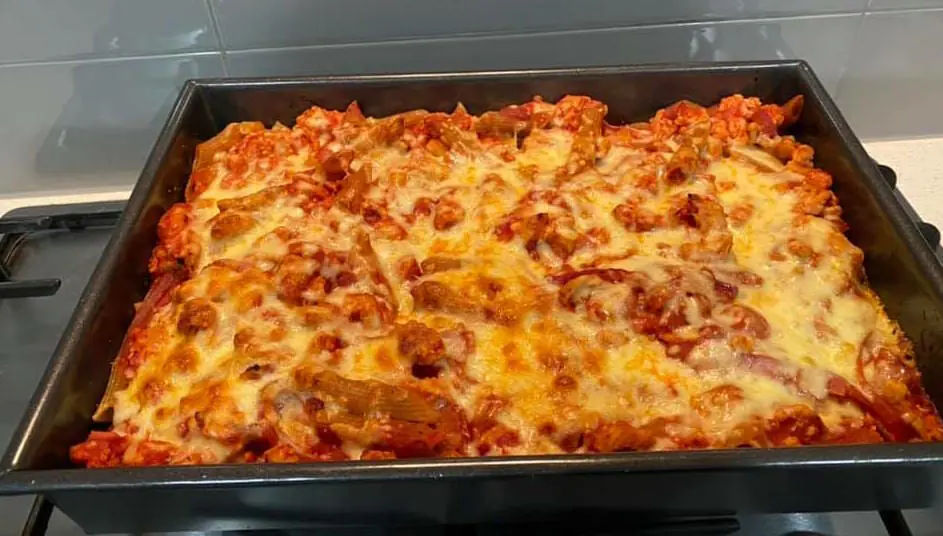 Just when you thought pasta couldn't get any simpler. Baked Chicken Spaghetti is a delicious budget friendly family meal that is so easy to cook, high in protein and just 369 calories per serve.
Ingredients
Serves 6, 369 calories per serve
250 grams wholemeal spaghetti
1 tbsp extra virgin olive oil
1 red onion, finely sliced
2 cloves garlic, finely diced
500 grams lean chicken mince
1 tsp dried Italian herbs
3 cups tomato passata
salt and pepper
1 cup reduced fat reduced-mozzarella cheese, grated
2 tbsp fresh basil leaves
Method
Cook spaghetti according to packet directions until al dente. Preheat oven to 180c.
Heat olive oil in a frying pan over medium-high heat. Add onion and saute for 2-3 minutes until translucent. Add garlic and cook for a further 30 seconds, until fragrant.
Add chicken and cook for 4-5 minutes, until browned. Use a wooden spoon to break up any lumps.
Add dried herbs, tomato passata and season with salt and pepper. Stir to combine and sinner for 10-15 minutes until sauce has thickened a little.
Add spaghetti to sauce and toss to combine together well.
Pour spaghetti and sauce into a baking dish and sprinkle over the mozzarella. Bake for 20-25 minutes or until cheese has melted and is golden and bubbling.
Divide between six bowls and sprinkle with fresh basil leaves to serve.
Leftovers can be stored in the fridge in an airtight container for 2-3 days or freeze for up to 3 months.
10 top tips for eating healthily on a budget
1. Make a meal plan
YES it's true, we are still talking about meal planning. That's because it's the NUMBER ONE way to save money on your groceries week to week.
Knowing what you are going to eat for each meal and snack means you will know exactly what you need to buy. So nothing gets forgotten, and nothing goes to waste.
2. Shop less often (and go online)
The fewer times you hit the supermarket the better. How often do you pop to the shop to pick up one or two things, and walk out with an armful of groceries? It's too tempting to overspend.
So do your best to do one big shop per week, either online or in person. And always use your shopping list from the 28 Day Weight Loss Challenge so you don't forget anything.  Shopping online is great as you can see your total spend before you commit to it.
3. Double up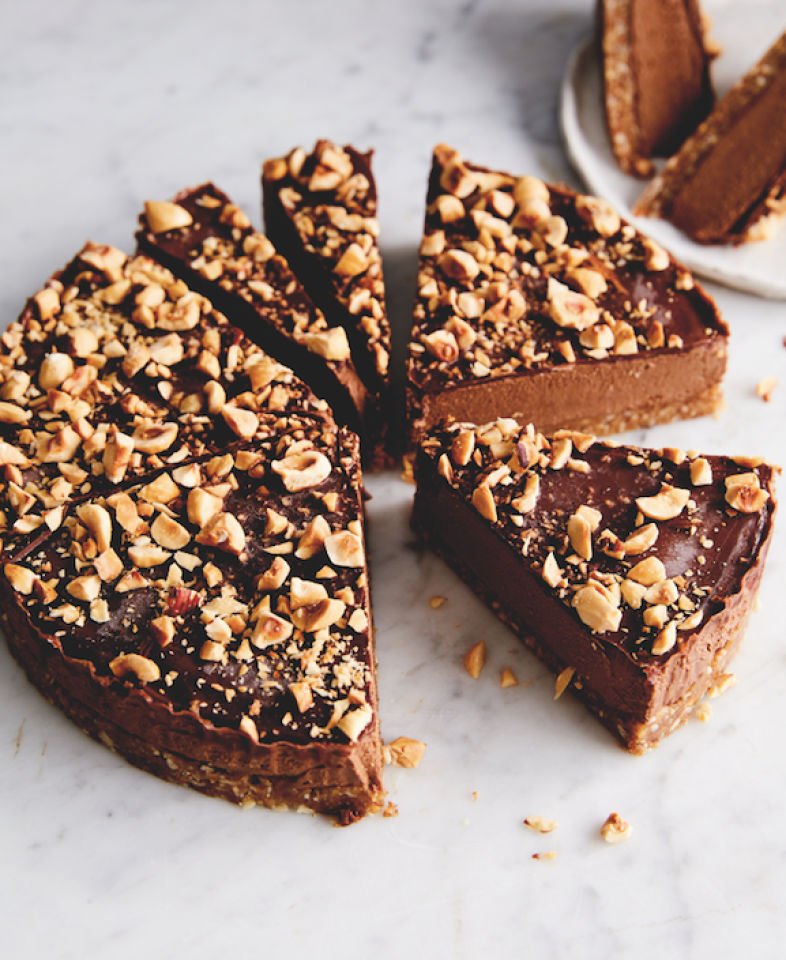 It takes just as much effort to cook a double batch as it does to cook a single one – so always double up! So if you're cooking this delicious Choc-Hazelnut Freezer Pie, make two and freeze one!
Or if you're cooking up the Simple Chicken Curry, freeze the second batch in single serves for your lunch or in one tub as a family sized portion.
Knowing you have snacks and meals on hand is a great way to lose weight on a budget, as you won't be tempted by a raspberry muffin at the café or a chicken madras from the takeaway.
4. Use economical ingredients
Make the most of kitchen staples to bulk out your meals – think frozen peas, tinned chickpeas, oats, eggs, rice and tuna. Go through the kitchen and find ingredients that need to be used up.
Then jump on the recipe hub of the 28 Day Weight Loss Challenge and find something that you'd like to cook (ideally with ingredients you already have on hand).
10 budget foods to store in your pantry for quick, nutritious meals
5. Switch up ingredients
If one of our 28 Day Weight Loss Challenge recipes asks you to use a specific ingredient that you don't have, feel free to mix and match to what you do have (or what's cheaper).
For instance, you can dollop sour cream on your soup, but if you don't have any, some Greek yoghurt will work too. If a stir fry calls for chicken breast, you can easily use chicken thighs or some tofu instead to save money.
6. Put meals on Repeat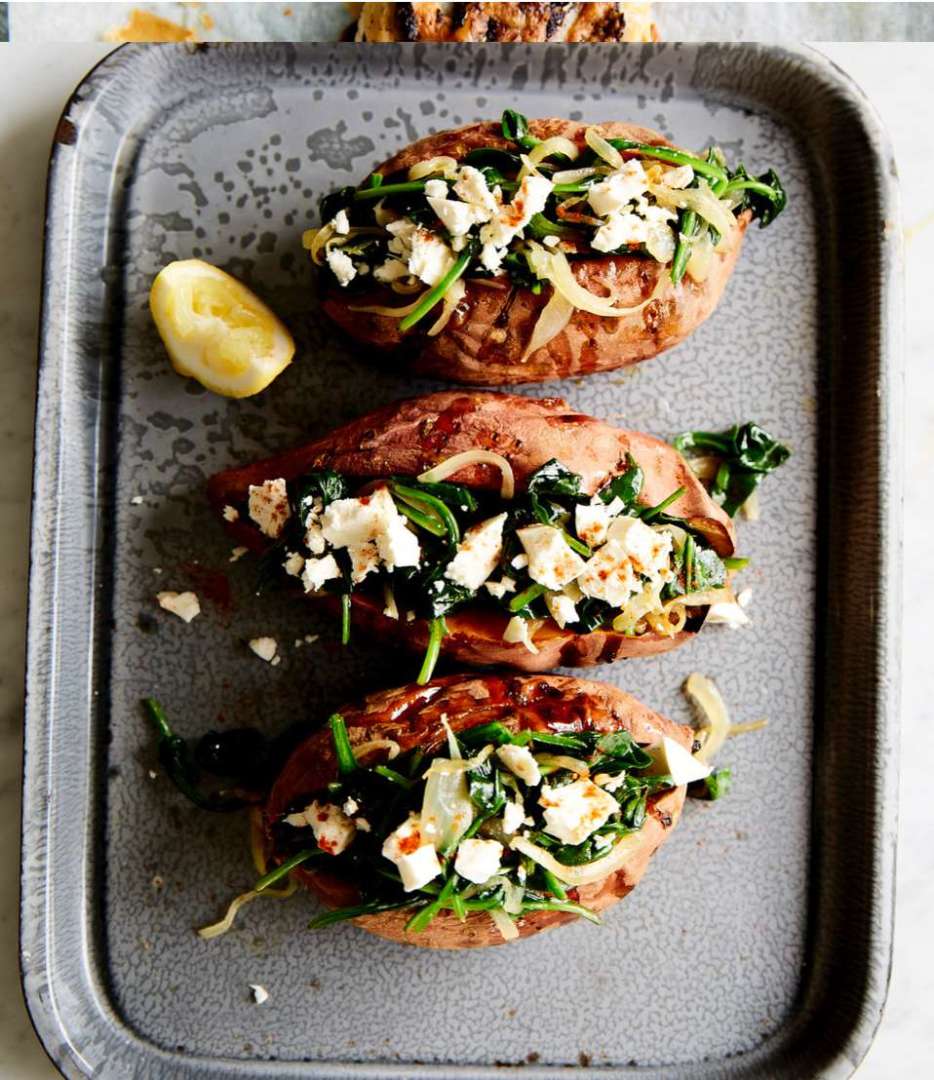 We offer tons of variety on the 28 Day Weight Loss Challenge, but that doesn't mean you have to prepare three brand new meals and three different snacks each and every day. Lots of the mums on the 28 Day Weight Loss Challenge choose to alternate between just two breakfasts across the week for instance, and that's perfect for them.
Many mums will make extra of their dinner (like these Baked Sweet Potatoes With Spinach & Feta from the 28 Day Weight Loss Challenge to eat for lunch the next day rather than making something from scratch. Make the plans work for you and your lifestyle.
Get more budget-friendly recipes in our free recipe pack. Everything works out to be $2.50/serve or LESS!
8. Reduce processed foods
It's so easy to fill your trolley with boxes of food that claim to be 'natural' which in fact are anything but. By reducing the amount of processed food in your trolley, you'll save money as well as calories and additives.
It's easy to make your own muesli bars and slices for your own snacks (that can work well for lunch boxes too). Make your own simple sauces for stir fry and pasta rather than buying them in a jar or sachet (they're often ¼ sugar by the way).
9. Keep it simple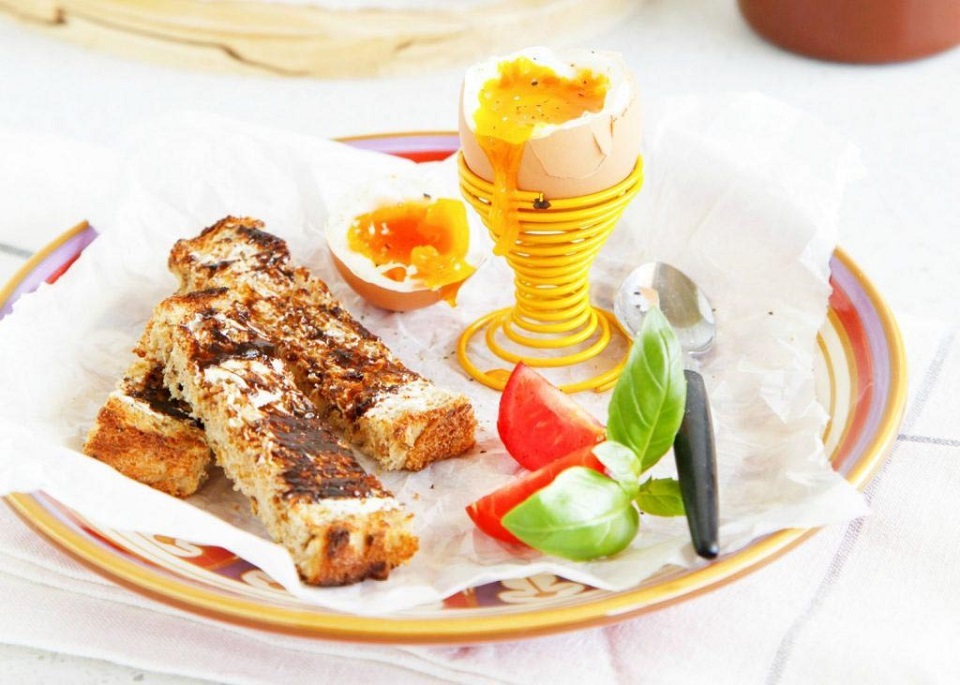 It's perfectly fine (and delicious) to have some boiled eggs and toast soldiers for dinner sometimes. Having a few cheap and cheerful budget meal ideas up your sleeve can save you a TON of cash (and calories), as it means you won't feel tempted to order a pizza or eat out when you're tired and hungry.
10. Take full advantage of the Healthy Mummy App
In the Healthy Mummy App, home to the 28 Day Weight Loss Challenge  all portion sizes, shopping list and nutrition are taken care of for you plus meals are budget and family friendly.

Staples to keep in your cupboard:
Flour
Tinned legumes
Rice
Stock cubes
Sweet potatoes
10 budget foods to store in your pantry for quick, nutritious meals
These mums share their AMAZING shopping, meal prep and budget tips to help you save thousands!