Our healthier version of the official coronation quiche
We have a healthier version of the King's official coronation quiche for you to make for your upcoming coronation party.
Have you seen the new coronation recipe making the rounds on social media?
If you're planning on watching King Charles' coronation and want to get in the royal spirit, then we have some perfect healthy meals and snacks.
The new king and his wife Queen Consort Camilla released a coronation quiche meal ahead of the special event, but we have an even better healthier version of this signature dish for you to try – so you don't have to fall off the healthy eating bandwagon!
What's more, we have also put together our best British-inspired food recipes, that are not only regal and have a British feel to them (think scones and cucumber sandwiches), but are also healthy.
Yes, you CAN celebrate the coronation in a healthy way that's fit for a king and queen!
Jump to: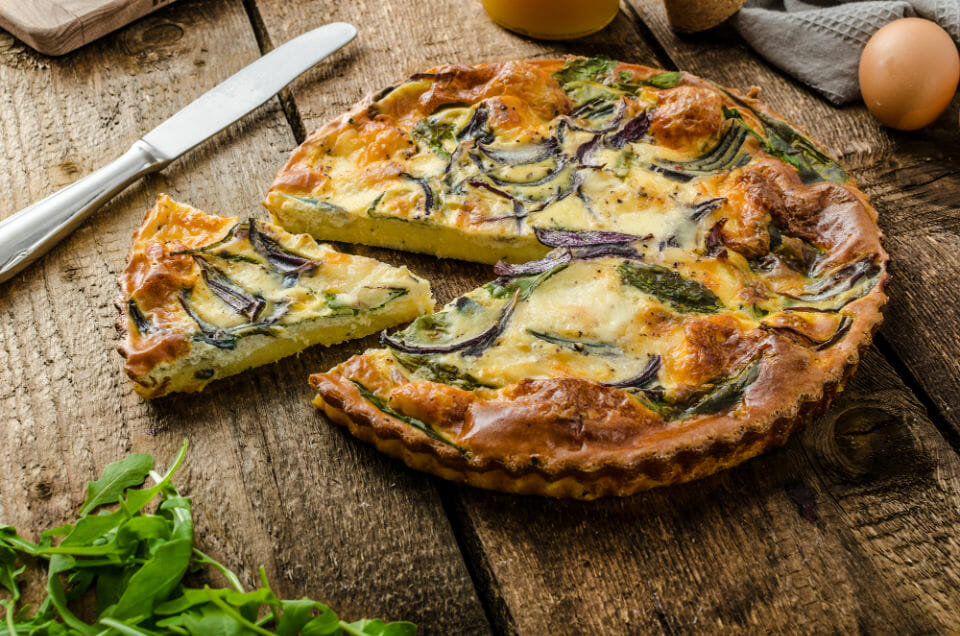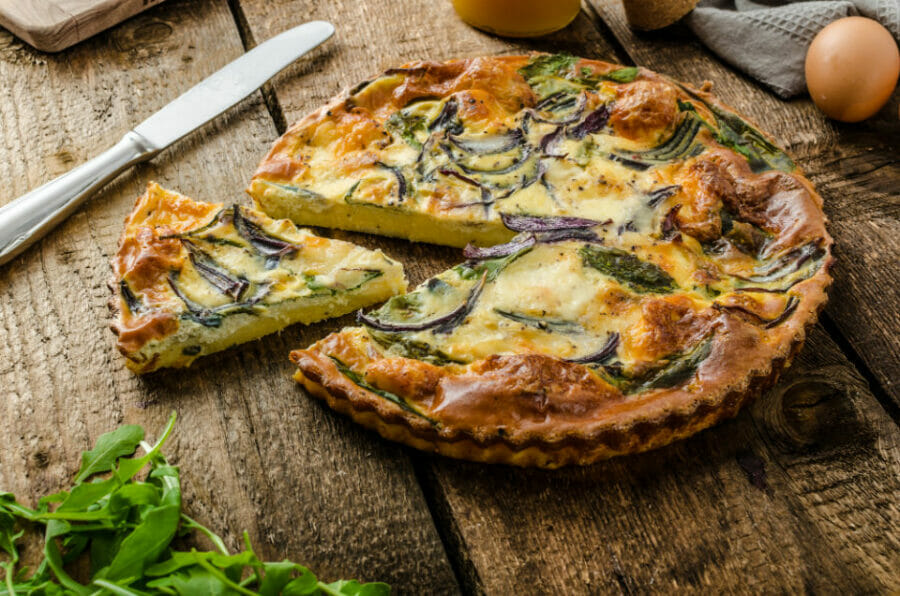 What is the King Charles' official coronation quiche?
Buckingham Palace released a quiche recipe to mark King Charles III's coronation ceremony at Westminster Abbey on May 6.
The pastry treat has been personally chosen by the new king and his queen consort. The recipe follows coronation chicken and platinum pudding as suggested centrepiece for parties and events across the world.
The dish, which features spinach, broad beans and tarragon, is a nod to the Coronation Chicken which was invented for the 1953 queen's coronation of King Charles' mother, the late Queen Elizabeth II. This meal in particular was a curry and mayonnaise-based recipe.
Best of all, it can be served hot or cold and can be served with different side dishes.
The royal family's website described the dish as "a deep quiche with a crisp, light pastry case and delicate flavours of spinach, broad beans and fresh tarragon. Eat hot or cold with a green salad and boiled new potatoes – perfect for a Coronation Big Lunch!"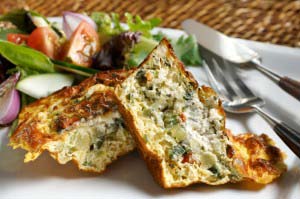 How many calories are in a normal quiche?
When made with a flaky crust, which tends to be high fat, plus with lots of cream and cheese added in, quiches can have as much as 400 to 700 calories as well as 25 to 50 grams of fat.
How can I make my quiche healthier?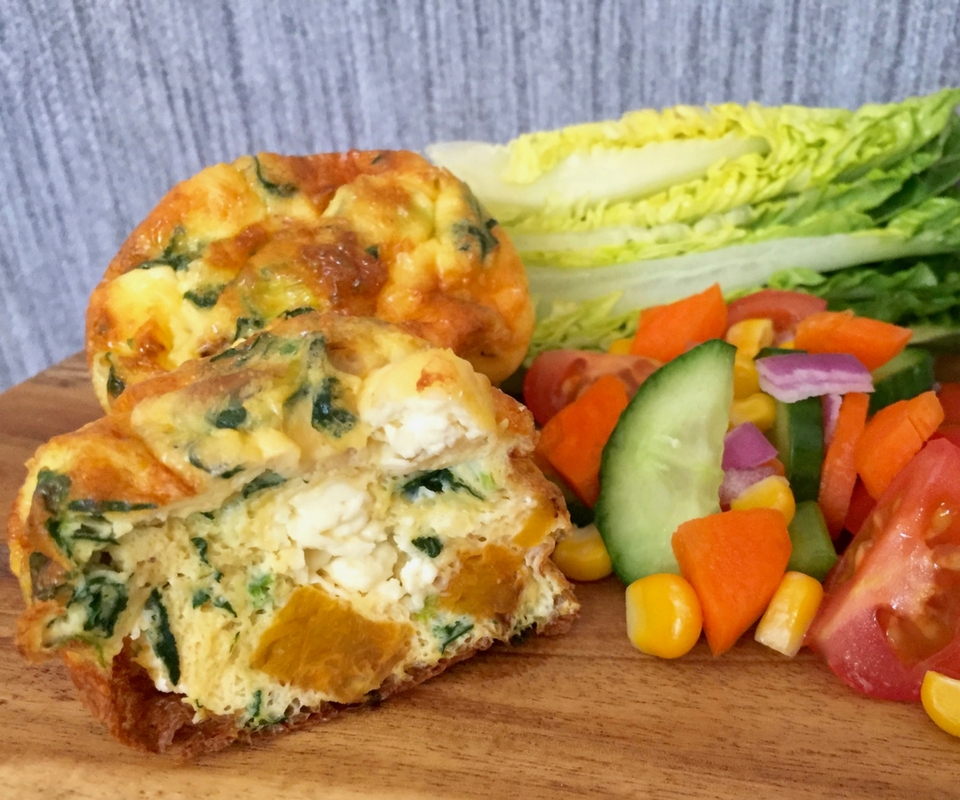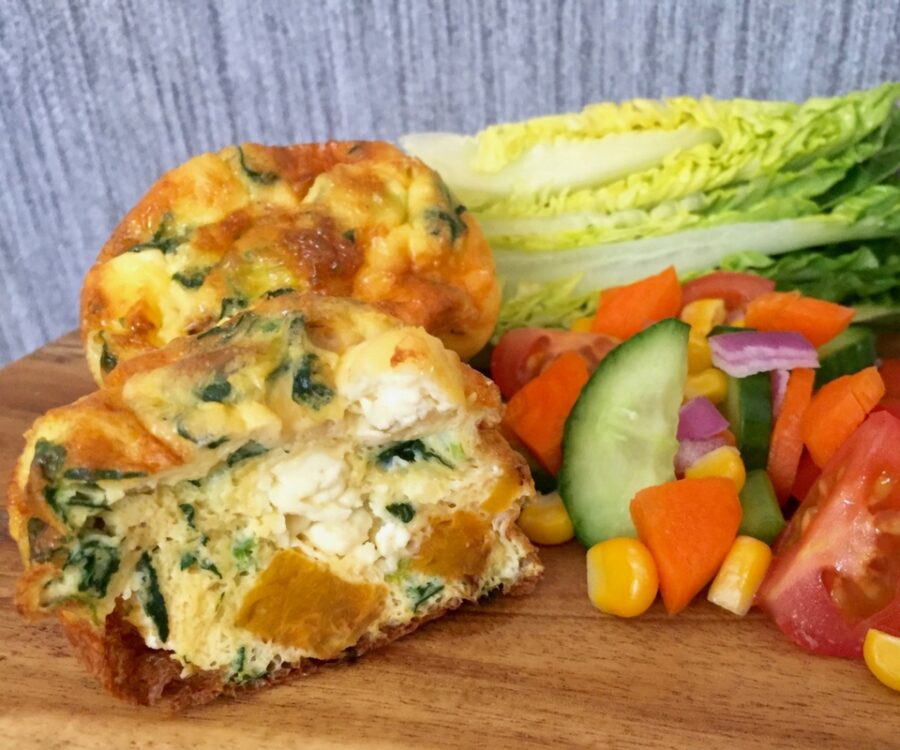 While quiches aren't traditionally thought of as a 'healthy' option, you can make your quiche healthier than the recipe intended, if you are following a healthy eating plan on our 28 Day Weight Loss Challenge.
To do this, you could try using whole eggs, adding more vegetables to make it packed full of more nutrients and vitamins, as well as using a healthier milk and less cheese.
Adding more vegetables is a fantastic way to use up whatever you have lying around in the fridge. You could easily add other ingredients like lean bacon or even leftover poached chicken.
To keep the calorie count down, we've eliminated the pastry in our coronation quiche, but if you wanted to make these for a special event or similar, ready-rolled puff or shortcrust would work well.
The Healthy Mummy's healthier coronation quiche recipe
We've come up with our own version of this coronation dish, slightly tweaking the original recipe to make it healthier for you and your family to enjoy.
You could always adapt the filling depending on what you have left over from recent meals or any leftover vegetables you need to use up in your fridge. There's no need to go out and splash on a load of different veggies if you have some already, it can also help keep the cost down due to the cost of living right now.
Healthy Quiche Taco Boats
This delicious recipe is direct from our 28 Day Weight Loss Challenge with thousands of recipes and customisable meal plans used by 100,000's of mums!
A savoury snack perfect for lunchboxes. These Quiche Taco Boats can be enjoyed hot or cold. You can use what you have on hand, add some ham, bacon or feta cheese.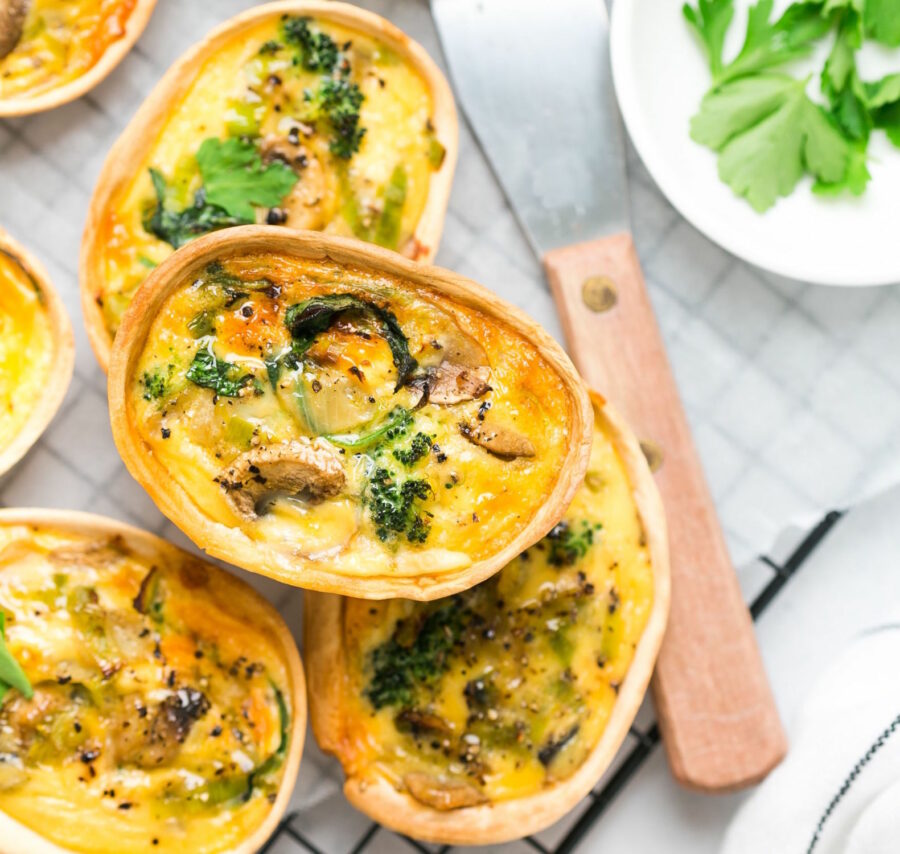 8

 

mini taco boats

 

such as Old El Paso brand

4

 

eggs

2

 

tbsp

 

reduced fat cream 

1

 

large handful

 

baby spinach

1

 

Onion

1

 

leek

4

 

button mushrooms

5

 

broccoli florets
Place 8 boats on a baking paper lined tray and set aside.

Saute the leek in a small splash of olive oil until it becomes soft. Add onion and mushroom and cook for a couple of minutes.

Add spinach and cook for 1 minute or until spinach is wilted.

Place equal amounts of vegetable mix and broccoli in boats.

Mix eggs and cream together and pour over top of veggies.

Bake in oven for approximately 15 minutes, or until egg mix has risen and is firm to the touch.
Recipe serves 4 people (2 boats per serve) at 256 calories per serve.
These cute little healthy quiche boats have been SO popular in our Healthy Mummy community with so many mums making and sharing them.
Why did King Charles and Queen Consort Camilla release a quiche recipe?
View this post on Instagram
Quiches stem from France and are often described as a tart consisting savoury custard that includes pieces of cheese, meat and vegetables inside a pastry filled crust filled.
Despite people considering quiche a French dish, they have been part of English cuisine since the 14th Century, and they're considered a staple at any party or event in the United Kingdom as well as across the world.
It seems very fitting that the new monarch and his wife decided to release their signature dish ahead of the big day.
Some of the most popular types of quiches in the U.K. are vegetable quiches, bacon and other ingredients. You may have heard of the phrase Quiche Lorraine. This is a quiche made with eggs, heavy cream, bacon, and Swiss cheese.
The official coronation quiche recipe
This official recipe was released from the royal family ahead of the big day.  Traditionally, there has always been a recipe released ahead of such an important event, like the 1953 coronation of her late majesty.
View this post on Instagram
Here's how to make the quiche that was personally chosen by the king…
Serves: Six
Equipment: 1 x 20cm flan tin
Pastry
125g plain flour
Pinch of salt
25g cold butter, diced
25g lard
2 tablespoons milk
Or 1 x 250g block of readymade shortcrust pastry
Filling
125ml milk
175ml double cream
2 medium eggs
1 tablespoon chopped fresh tarragon
Salt and pepper
100g grated cheddar cheese
180g cooked spinach, lightly chopped
60g cooked broad beans or soya beans
Method
1. To make the pastry: sieve the flour and salt into a bowl; add the fats and rub the mixture together using your finger tips until you get a sandy, breadcrumb-like texture. Add the milk a little at a time and bring the ingredients together into a dough.
Cover and allow to rest in the fridge for 30-45 minutes.
2. Lightly flour the work surface and roll out the pastry to a circle a little larger than the top of the tin and approximately 5mm thick.
3. Line the tin with the pastry, taking care not to have any holes or the mixture could leak. Cover and rest for a further 30 minutes in the fridge.
4. Preheat the oven to 190C.
5. Line the pastry case with greaseproof paper, add baking beans and bake blind for 15 minutes, before removing the greaseproof paper and baking beans.
6. Reduce the oven temperature to 160C.
7. Beat together the milk, cream, eggs, herbs and seasoning.
8. Scatter half of the grated cheese in the blind-baked base, top with the chopped spinach and beans and herbs, then pour over the liquid mixture.
9. If required gently give the mixture a delicate stir to ensure the filling is evenly dispersed but be careful not to damage the pastry case.
10. Sprinkle over the remaining cheese. Place into the oven and bake for 20-25 minutes until set and lightly golden.
The entire quiche is believed to be high in calories.
How to create a perfect crust for the quiche?
One of the biggest problems avid cooks have with making a quiche is that the bottom might end up soggy. To avoid this happening, you could always try pre-baking the quiche crust and making it firm before adding in the filling.
The tart filling is extremely moist and this is what can cause the crust to become soggy and if it's soft it can ooze into the pastry. Be sure to blind baked before adding in the filling.
Other HEALTHY recipes you can make for your coronation celebrations
Here's how to make a right royal feast for your coronation party…
Easy Mango and Passionfruit Trifle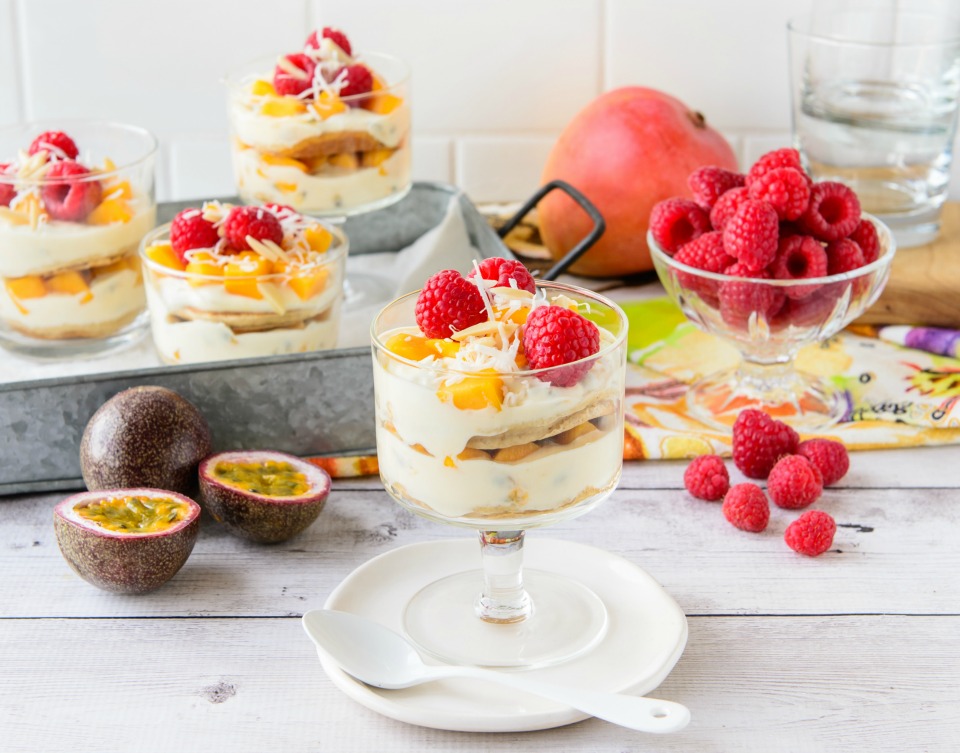 A healthy trifle? Yes, such a thing does exist! This favourite treat is usually packed with lashings of cream and custard (not to mention the sponge cake and brandy) and can clock in at over 400 calories per serve.
Our Easy Mango and Passionfruit Trifle bucks the trend and at just 275 calories per serve, can be enjoyed as part of the 28 Day Weight Loss Challenge.
Banana, raspberry and chocolate chip muffins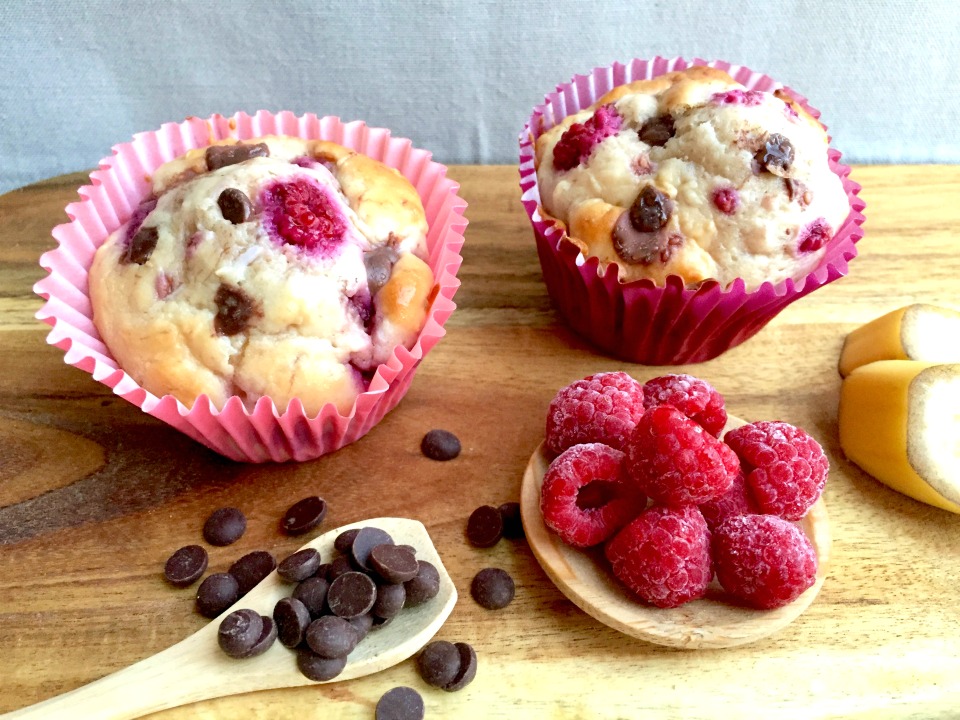 For a healthy snack under 100 calories, these Banana, Raspberry And Chocolate Chip Muffins are perfect.
There's no need for a muffin to contain vast amounts of sugar like the ones you find in cafes or at the supermarket – check the label as often there is as much sugar as there is flour.
These muffins are sweetened with fruit and a small amount of maple syrup, making them a much healthier choice.
Simple beef pie with mushy peas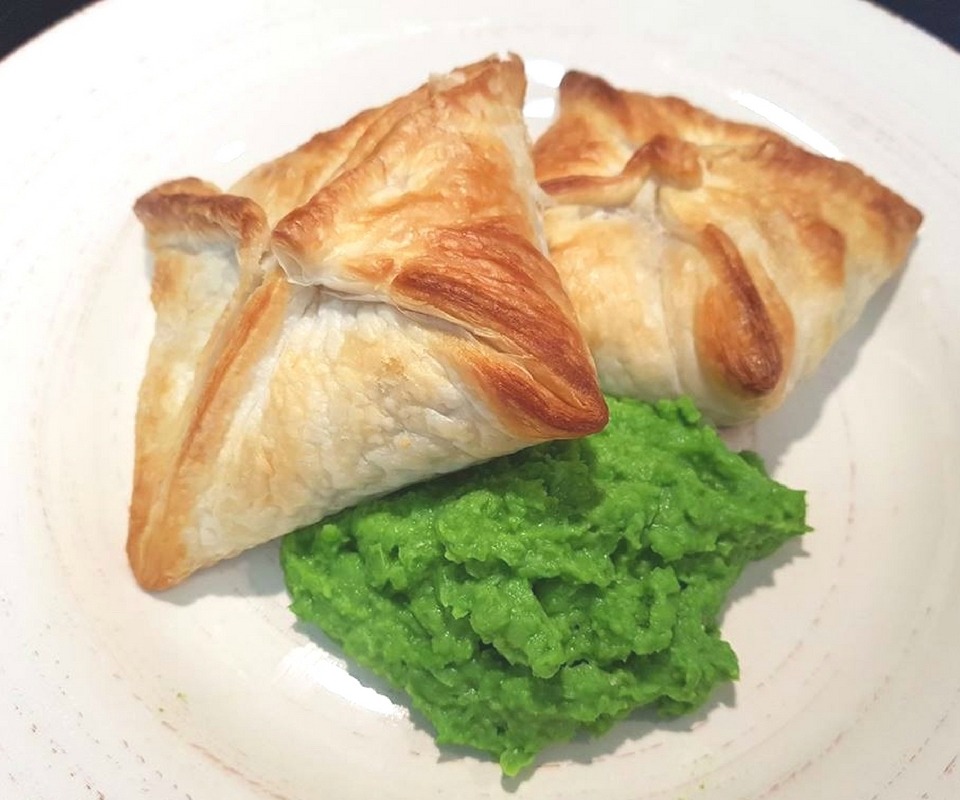 This dinner will put smiles on everyone's faces – a classic British dish of pie and mushy peas recipe. You don't need any special equipment to make this, and it uses budget friendly mince to keep costs down and cooking time to a minimum.
Roasted Beetroot and Chicken Super Salad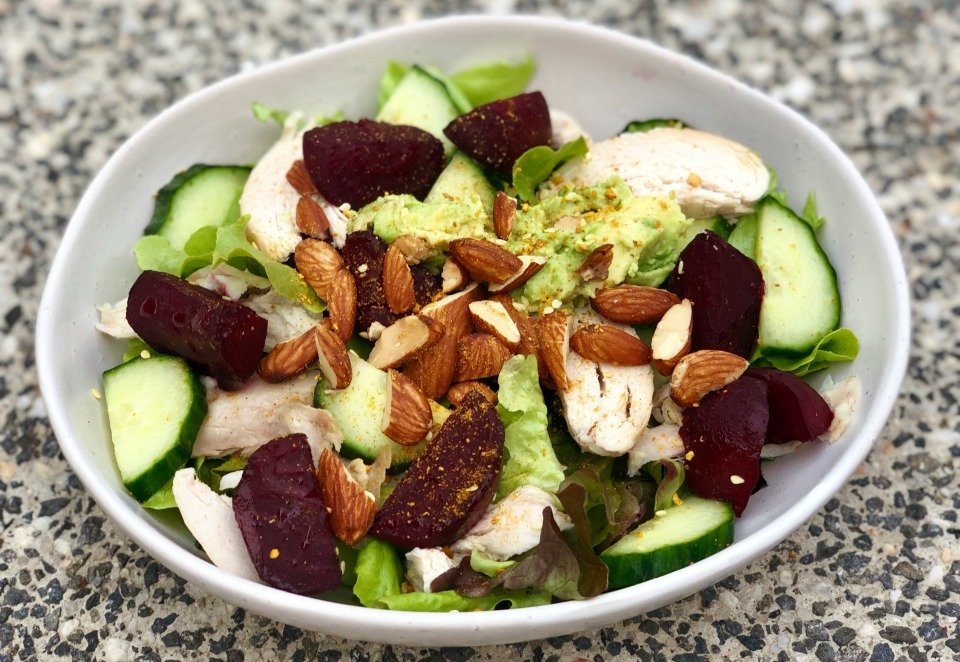 This vibrant Roasted Beetroot and Chicken Super Salad is packed full of flavour, thanks to the roast beetroot and avocado with a delicious crunchy kick from the dukkah and almonds. Pair it all together and you've got one yummy meal!
Check out the full recipe here.
Fruit skewers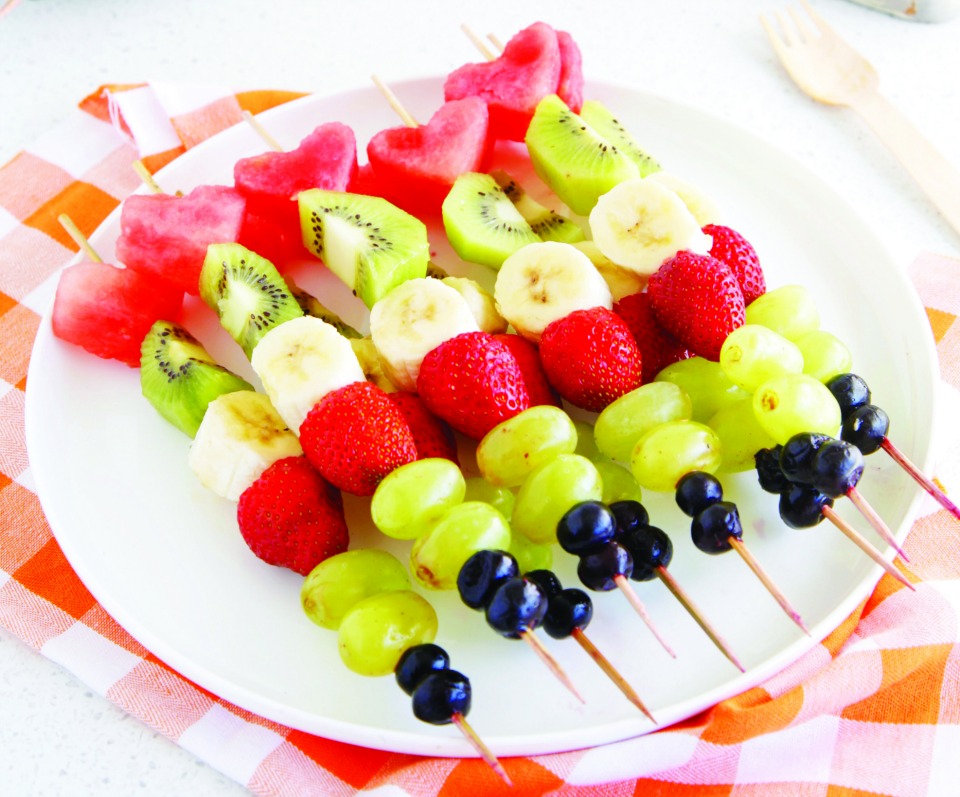 Thread fruit shapes and melon balls on skewers – or place on a tooth pick. Serve with flavoured and low fat yoghurt.
Cucumber S'Mores, Cream Cheese, Smoked Salmon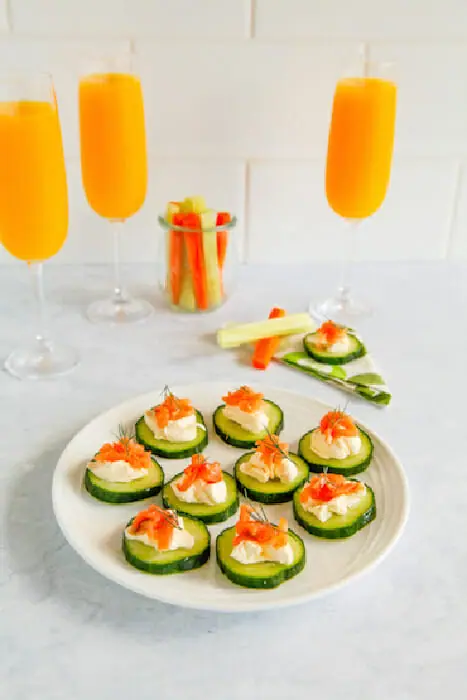 Forget cucumber sandwiches, these delicious "S'Mores" are way healthier and perfect as a quick snack and are great for entertaining.
They are so easy to make and can be whipped if you are struggling to find the time or energy to cook.
A healthy grazing platter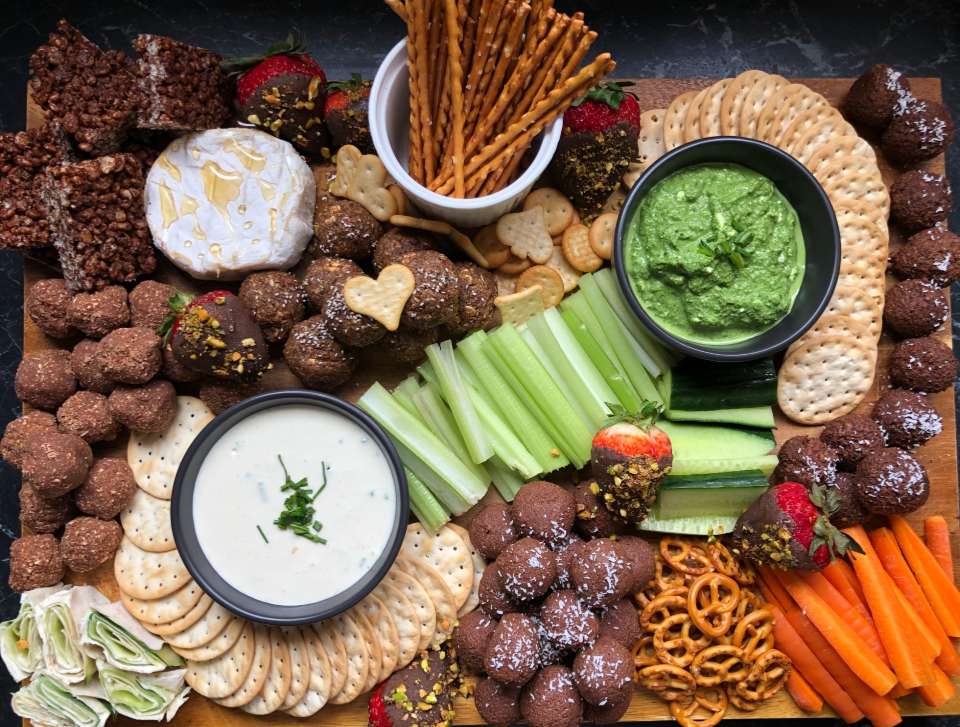 There are so many delicious and easy recipes available in the 28 Day Weight Loss Challenge recipe hub you can create a delicious grazing platter filled with amazing healthy treats that everyone will love.
Healthy Mummy Sascha created this one and it includes Healthy Mummy pretzel bites, almond and date protein balls, chocolate cake bites, mint bubble crunch, chocolate nutty strawberries, a range of healthy dips and more.
Check out these amazing platters two Healthy Mummies made for celebrations.
Hidden Veggie Sausage Rolls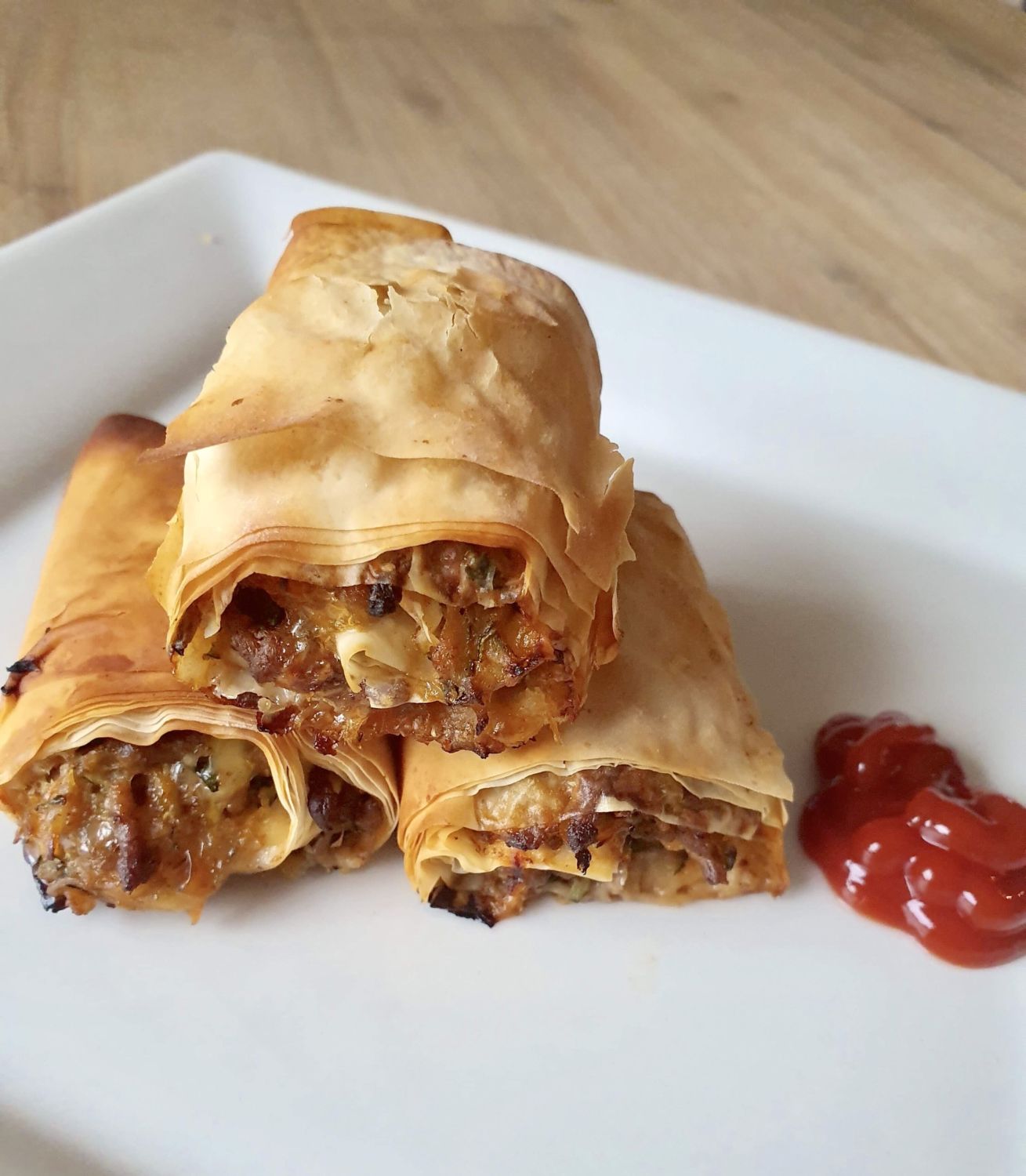 Sausage rolls are a hit with both kids and adults and can be enjoyed all year round! Plus, they're a great way of hiding veggies in your little one's meals.
Wholemeal Date and Orange Scones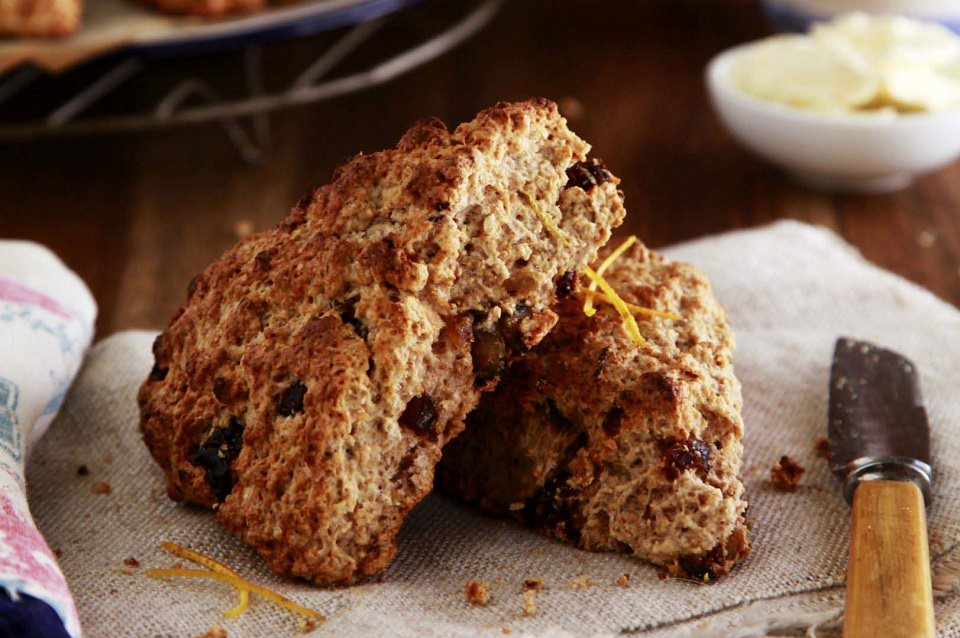 There is something very satisfying about pulling a tray of freshly baked scones from the oven.
You can feel even more satisfied knowing that you are making a healthy version of the classic recipe by using wholemeal flour instead of traditional white flour.
Another great thing about this recipe is that the sweetness comes from the dates (rather than sugar); and then the extra flavour is from the cinnamon and orange zest.
Spinach & Ricotta Filo Rolls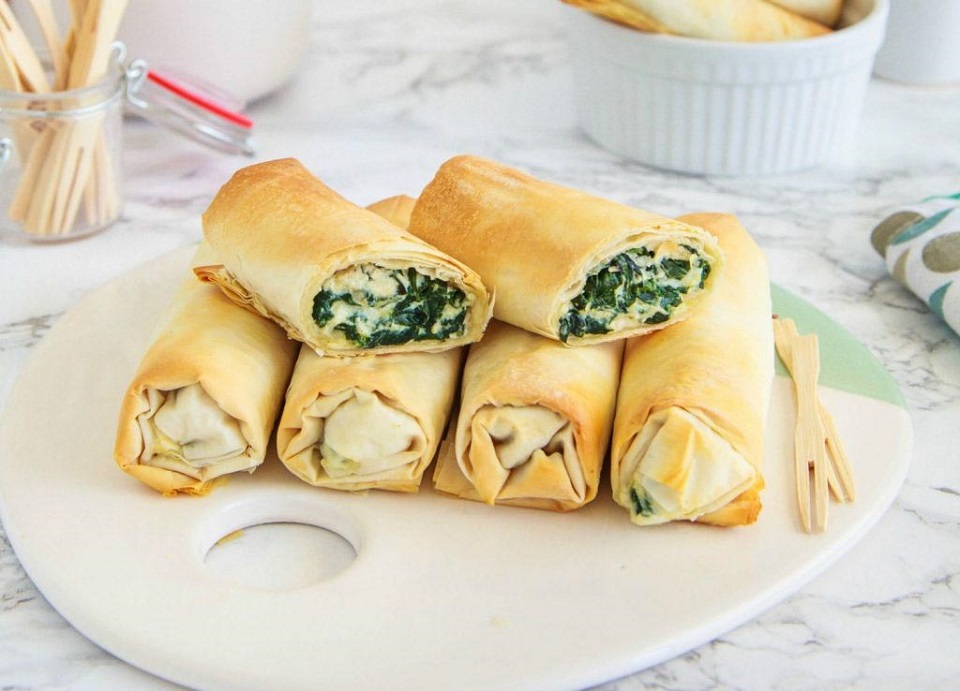 Ingredients
 10 sheets filo pastry
 olive oil spray
 1 tbsp olive oil
 2 garlic cloves, crushed
 6 cups baby spinach
 500g ricotta
 1 cup grated parmesan
 1 tsp nutmeg
Method
Preheat oven to 180°C. Line an oven tray with baking paper.
Carefully stack filo pastry into 2 piles of 5 sheets each, spraying each sheet with oil. Cut each pile into quarters.
Heat oil in a frying pan over medium heat. Cook garlic and spinach until spinach is wilted. Set aside to cool.
In a bowl, combine ricotta, parmesan, nutmeg and cooled spinach mixture.
Place even amounts of ricotta mixture on each filo square and roll up to make enclosed parcels. Spray the outside of each with oil. Bake for 15 minutes or until golden.
Cut each parcel in half to allow to cool, then serve.
We hope you have a great party!